News articles on politics

---
Mongabay.com news articles on politics in blog format. Updated regularly.





Border fence may drive largest American cat to extinction

(01/21/2008) The Bush Administration's decision to not prepare a recovery plan for the endangered jaguar in its native habitat in Arizona and New Mexico may spell the end for the big cat in the United States, says an environmental group.


Rich countries grow at ecological expense of poor countries

(01/21/2008) The costs of environmental degradation caused by rich countries are disproportionately falling on the world's poorest countries, reports an analysis published in the journal Proceedings of the National Academy of Sciences.


Did U.S. negotiators go against the Bush administration in Bali?

(12/18/2007) Insiders in Washington are speculating that the US delegation to the U.N. climate talks in Bali went against the wishes of the Bush Administration as negotiations drew to a close last weekend, according to SPIEGEL ONLINE.


Bali delegates agree to support forests-for-climate (REDD) plan

(12/16/2007) Delegates meeting at the U.N. climate conference in Bali agreed to include forest conservation in future discussions on a new global warming treaty, reports the Associated Press. The move could lead to the transfer of billions of dollars -- in the form of carbon credits -- from industrialized countries to tropical nations for the purpose of slowing greenhouse gas emissions by reducing deforestation rates. Deforestation presently accounts for roughly 20 percent of anthropogenic emissions worldwide.


U.S. corn subsidies drive Amazon destruction

(12/13/2007) U.S. corn subsidies for ethanol production are contributing to deforestation of the Amazon rainforest, reports a tropical forest scientist writing in this week's issue of the journal Science.


U.S. hijacks climate talks, kills rainforest conservation plan

(12/11/2007) The United States again wrought havoc at UN Climate Change talks. In the early morning hours of talks, as diplomats faced exhaustion, the United States pulled the equivalent of a diplomatic nuclear option, scuttling frantic global efforts to save tropical forests.


U.S. contributes $0 to World Bank's new $300m forest carbon fund

(12/11/2007) At U.N. climate talks in Bali, the World Bank officially unveiled its $300 million Forest Carbon Partnership Facility, a scheme that will offer tropical countries carbon offset credits to preserve forests.


Aceh, Papua, Amazonas governors sign carbon-for-forests pact

(12/08/2007) Three governors have signed the Forests Now Declaration to protect tropical forests for their carbon value. The Governors, Irwandi Yusuf (Aceh, Indonesia), Barnabas Suebu (Papua, Indonesia), and Eduardo Braga (Amazonas, Brazil), agreed to the declaration's action plan which calls for compensation for reduced greenhouse gas emissions from deforestation and protection of standing forests. Deforestation and forest degradation account for roughly 20 percent of human-caused greenhouse gas emissions, but steps to reduce forest loss will help mitigate climate change. The UK government's 2005 Stern Review said that forest protection could be one of the most cost-effective ways to address climate change.


Rainforest logging moratorium established in Indonesian provinces, Amazonas state

(12/07/2007) Governors from the Brazilian state of Amazonas and the Indonesian provinces of Aceh, Papua and West Papua signed a historic agreement to protect threatened rainforests.


Bali talks update: Brazil blocks deforestation initiative, US stalls

(12/07/2007) Thousands of United Nation's delegates are convening over the next ten days to chart a new course for tackling climate change. One of the hottest topics at the United Nations Convention on Climate Change is Reducing Emissions from Deforestation in Developing Countries (REDD). Tropical deforestation causes 20% of global greenhouse gases. REDD is based on the principal that if the world wants to fight climate change and deforestation - conservation behvaior must be more profitable than destruction. The UN diplomats are trying to reach accord on new financial resources that will empower developing countries to slow down their rates of deforestation.


U.S. to cut funding for rainforest conservation during Bali climate talks

(12/06/2007) While delegates meet in Bali to discuss a post-Kyoto framework on climate change, it appears likely that the U.S. Treasury Department will cut funding for the Tropical Forest conservation Act (TFCA), the largest pool of U.S. government money exclusively for helping developing countries conserve threatened tropical forests, according to the Tropical Forest Group, a forest policy group based in Santa Barbara.


Largest-ever climate meeting begins in Bali

(12/02/2007) In Bali, Indonesia, more than 10,000 delegates, scientists, journalists, and activists from around the world kicked off the largest-ever climate change conference Monday. Organizers hope that the meeting lays the groundwork for a new international pact to replace the Kyoto Protocol when it expires in 2012.


New research discredits a $100 billion geoengineering fix to global warming

(11/29/2007) Scientists have revealed an important discovery that raises doubts concerning the viability of plans to fertilize the ocean to solve global warming, a projected $100 billion venture.


Hope in Bali: the December Meetings on Climate Change

(11/28/2007) The fourth, and final, report from the Intergovernmental Panel on Climate Change (IPCC) painted the most irrefutable and sobering picture yet of global warming. Two thousand scientists from over one hundred countries agreed to the statement that "warming of the climate system is unequivocal, as is now evident from observations of increases in global average air and ocean temperatures, widespread melting of snow and ice, and rising global average sea level". The report also stated that it was more than 90% certain that global warming is due to human activity. This report, released last week, will hopefully set the tone for the two week meeting in Bali, Indonesia on climate change and create the rapid and strong responses that are required.


Climate change will impact U.S. economy

(10/16/2007) Climate change will have a significant economic impact on the United States, reports a new study published by researchers from the University of Maryland. The report, The U.S. Economic Impacts of Climate Change and the Costs of Inaction, aggregates and analyzes previous economic research in order to develop a better estimate of the costs of climate change.


Al Gore shares Nobel Peace Prize with climate body

(10/12/2007) Former U.S. Vice President Al Gore and the United Nations Intergovernmental Panel on Climate Change (IPCC) won the 2007 Nobel Peace Prize for their efforts to build awareness about human-induced climate change. Gore and the IPCC, a body of climate scientists, will each receive about $1.5 million.


Bush aides say mankind responsible for global warming

(09/14/2007) Dr. John Marburger, President George W. Bush's chief scientific advisor, said it is more than 90 percent certain that greenhouse gas emissions to blame for rising global temperatures, according to BBC News.


Carbon tax, not subsidies, will spur nuclear power

(09/09/2007) A U.S. carbon tax, not government subsidies, should be used to spur investment in nuclear power, says The Economist.


Environmentalists may use Endangered Species Act to pressure gov't on global warming

(09/07/2007) The addition of elkhorn and staghorn corals to the Endangered Species Act due to threats from climbing ocean temperatures, may be environmentalists' best weapon for levering the U.S. government into action on global warming, writes Mark Clayton of The Christian Science Monitor.


Court rebukes Bush Administration on global warming report

(08/22/2007) Tuesday the Bush Administration was ordered to publish an updated research plan and national assessment on climate change. By law the White Hosue is required to publish such a report every four years, yet the current administration has failed to do so since it took office. The last National Assessment was issued in late 2000 under the Clinton administration, but environmental groups say the Bush Administration had tried to surpress its findings and recommendations.


NASA admits to error in global warming data

(08/17/2007) NASA has admitted to a data error that skewed temperatures since 2000.


Florida to cut greenhouse gas emissions 80% by 2050

(07/15/2007) Florida plans to cut greenhouse gas emissions 80 percent from 1990 levels by 2050 according to Charlie Crist, Florida's Republican state governor. Due to its low elevation and hurricane risk, global warming may pose the biggest risk to Florida of any U.S. state.


How to save the world's oceans from overfishing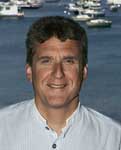 (07/08/2007) Global fishing stocks are in trouble. After expanding from 18 millions tons in 1950 to around 94 million tons in 2000, annual world fish catch has leveled off and may even be declining. Scientists estimate that the number of large predatory fish in the oceans has fallen by 90 percent since the 1950s, while about one-quarter of the world's fisheries are overexploited, depleted, or recovering from depletion. Despite these dire trends, the situation is changing. Today some of the world's largest environmental groups are focused on addressing the health of marine life and oceans, while sustainable fisheries management is at the top of the agenda for intergovenmental bodies. At the forefront of these efforts is Mike Sutton, director of the Monterey Bay Aquarium's conservation program: the Center for the Future of the Oceans. The aquarium, which has long been recognized as one of the world's most important marine research facilities, is pioneering new strategies for protecting the planet's oceans. Sutton says the approach has four parts: establishing new marine protected areas, pushing for ocean policy reform, promoting sustainable seafood, and protecting wildlife and marine ecosystems.


Fuel efficiency boost wins unanimous Senate support

(06/22/2007) The U.S. Senate voted Thursday to raise fuel economy standards for cars and light trucks as part of the new energy bill.


U.S. refuses to talk global warming cuts at G8 summit

(06/06/2007) President Bush said he opposed setting firm targets for greenhouse gas cuts at a G8 summit but said that his proposal to fight climate change would not undermine U.N. efforts, as critics have claimed.


China Unveils Global Warming Initiative

(06/05/2007) Scientists documented 467 species, including 24 species believed new to science, during a rainforest survey in eastern Suriname, South America. The expedition, led by conservation International (CI), was sponsored by two mining companies, BHP-Billiton Maatschappij Suriname (BMS) and Suriname Aluminium Company LLC (Suralco), hoping to mine the area for bauxite, the raw material used to make aluminum. conservation International said the Rapid Assessment Survey (RAP) will help "give miners guidance on protecting unique plants and animals during potential future development," according to a statement from the organization.


Bush unveils global warming strategy

(05/31/2007) Thursday, President Bush outlined his proposal for reducing greenhouse gas emissions, calling for a series of meetings between the world's largest polluters to establish a global target for emissions reduction. The Associated Press reported that environmentalists quickly dismissed the plan as a "do-nothing" approach, while other critics said the plan comes too late to restore the administration's credibility after years of dragging its feet and outright rejecting action on global warming.


U.S. responsible for 44% of global warming bill-Oxfam

(05/29/2007) The U.S.is responsible for 44% of the annual $50 billion needed to fight global warming said aid agency Oxfam as expectations mount that the United States will reject stiff targets and timetables for reducing carbon dioxide emissions. The U.S. and other G8 nations are meeting next week in Germany to discuss climate change.


Extortion or global warming mitigation?

(05/24/2007) Marketwatch reported more details on Ecuador's proposal to forgo development of Amazonian oil fields in exchange for payments from industrialized nations. Last month Ecuadorian President Rafael Correa said that if the South American country is compensated with half of the forecasted lost revenues, it will not exploit oil in Yasuni National Park, setting aside the area for wildlife and indigenous people. Correa said the cost would be about $350 million per year.


NASA issues guide on global warming

(05/22/2007) NASA issued a guide to global warming on its Earth Observatory web site, possibly marking a shift for the agency, which in recent years has often skirted use of the term "global warming", famously censoring comments on the subject by James E. Hansen, the director of the agency's Goddard Institute for Space Studies.


Improving energy efficiency will require overcoming market distortions

(05/20/2007) In a new study, McKinsey&Company, one the world's most respected management consulting firms, reports that the world should be able to cut energy demand growth by half over the next 15 years without compromising economic growth. However it says that market forces along will not drive the transition--targeted policies will be needed to overcome present market failures and policy distortions.


California sues Bush administration over fuel standards

(05/14/2007) Monday California sued the Bush administration for "illegally adopting 'dangerously misguided' gas mileage rules." In a lawsuit backed by 11 states, the suit alleges that the Highway Traffic Safety Administration's new mileage standards violate federal law by ignoring both the environment environmental impact on oil use and the country's growing dependence on imported oil.


UN warns on dangers of bioenergy

(05/09/2007) Biofuels offer "an extraordinary opportunity" to reduce greenhouse gas emissions but could make "substantial demands on the world's land and water resources at a time when demand for both food and forest products is also rising rapidly," said the U.N. in its first assessment on the growing bioenergy industry.


Peatlands store 100 years of CO2 emissions

(05/08/2007) The UN Convention on Climate Change is putting global climate at risk by ignoring carbon dioxide emissions from the destruction of carbon-rich peatlands in Indonesia, charged Wetlands International, a Dutch environmental group that has highlighted the climate impact of land-use change in southeast Asia.


Reps Lott and Stevens oppose fuel efficiency bill

(05/08/2007) Tuesday the U.S. Senate Commerce Committee approved a bill that would raise the passenger fleet automobile fuel standard to an average 35 miles per gallon by 2020, reports Reuters.


Cost of stabilizing climate 0.1% per year


(05/04/2007) The Intergovernmental Panel on Climate Change (IPCC) released its long awaiting installment on climate change mitigation, arguing that the costs of offsetting global warming will be much lower than some claim. The IPCC estimates that emissions can be reduced rapidly using existing technology at a cost of 3 percent of GDP, or 0.12 percent per year over the next 25 years, though new technologies could further reduce this cost. While the projections are encouraging, they may be conservative. Some analysts, including the well-respected Amory Lovins of the Rocky Mountain Institute, have calculated that emissions targets that would stabilize the climate could be achieved at no net cost and possibly even a profit. Even McKinsey & Company, a leading management consulting firm, agrees, putting the net cost of reducing emissions by 46 percent at zero.


Bush seeks funding cuts for Earth monitoring satellites

(05/02/2007) The American Association for the Advancement of Science (AAAS) warned that environmental satellites responsible for monitoring Earth are endangered due to budget cuts and shifts in spending towards military and human space flight programs.


Legal ruling may put endangered species at greater risk

(05/02/2007) In a letter sent Monday to U.S. Secretary of the Interior Dirk Kempthorne, the Senate Committee on Environment and Public Works, and the House Committee on Natural Resources, they warn that the new definition--spelled out in a legal opinion from the Solicitor of the U.S. Department of the Interior in March--will substantially weaken the federal Endangered Species Act of 1973.


'Reign of terror' over Fish and Wildlife Service ends with resignation


(05/01/2007) Julie A. MacDonald, the deputy assistant secretary at the Interior Department who riled environmentalists by seeking to gut the endangered species act, has resigned. The resignation comes a month after MacDonald was rebuked for illegally distributing internal agency documents to industry lobbyists.


U.S. and China fight plan to slow global warming

(04/30/2007) Claiming that costs of fighting global warming will be higher than consensus estimates, China and the United States are fighting plans to slow climate change, according to the Associated Press (AP). The countries also say the impacts of climate change will not be as severe as projected and want to raise the emissions cap of atmospheric carbon dioxide levels from 430 parts per million (ppm) proposed by the European Union to 445 ppm. Current CO2 levels stand around 381 ppm.


Ecuador: pay us not to develop Amazon oil reserves

(04/27/2007) Ecuador says it will wait a year to see whether the international community takes its offer to forsake development of a giant oil field in the Amazon rainforest in exchange for compensation, reports the Environmental News Service.


Brazil splits environmental agency to fast-track development projects


(04/25/2007) Brazil will divide its environmental protection agency IBAMA into two separate entities reports Reuters. The move is expected to speed development projects in the Amazon rainforest.


Biodiesel may worsen global warming relative to petroleum diesel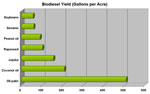 (04/23/2007) Biodiesel made from rapeseed could increase rather than reduce greenhouse emissions compared to conventional diesel fuels, reports a new study published in the journal Chemistry & Industry. Overall the researchers found that petroleum diesel and rapeseed biodiesel, presently the main biofuel used across Europe, have a similar environmental impact. The results suggest that efforts to mitigate climate change through the adoption of rapeseed biodiesel may be of little use beyond energy security.


Bush administration praises record level of global warming emissions

(04/17/2007) The head of the U.S. Environmental Protection Agency said the 0.8 percent growth in greenhouse gas emissions in 2005 showed the Bush Administration was serious about addressing climate change.


Measures to drive adoption of super efficient cars in the U.S.


(04/11/2007) To reduce its growing dependence on foreign oil the United States could implement relatively low-cost measures to put millions of super efficient vehicles on American highways, said energy efficiency expert Amory Lovins of the Rocky Mountain Institute in a speech at Stanford University. The measures could significantly cut oil usage, help fight climate change, and make U.S. roads safer.


ConocoPhillips becomes first U.S. oil major to call for CO2 limits

(04/11/2007) This week ConocoPhillips became the first major U.S. oil firm to call for a legally-binding emissions cap. The Houston-based company said it would join the U.S. Climate Action Partnership (USCAP), a coalition of corporations seeking to influence future climate policy.


Climate report warns of drought, rising sea levels, species extinction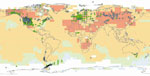 (04/05/2007) Global warming is likely to have wide-ranging impacts on the world's ecosystems, water availablity, and sea levels warned the U.N. Intergovernmental Panel on Climate Change (IPCC) in its latest installment. It said that mitigation and adaption strategies are the best way to reduce and prepare for the coming changes.


Supreme Court rebukes Bush Administration on global warming rule


(04/02/2007) The U.S. Supreme Court ruled against the Bush Administration in a landmark case with global warming implications. In Massachusetts v. EPA, the Supreme Court ruled 5-4 that (1) state governments and environmental groups have the right to sue the EPA, and (2) the EPA has the right to regulate CO2 emissions as a pollutant under the Clean Air Act. On a third point, where the EPA can choose not to regulate CO2 emissions, the Supreme Court directed the agency to "reconsider its refusal based on the factors set forth in the law."


U.S. government seeks to weaken Endangered Species Act

(03/28/2007) The Bush Administration is seeking to rewrite the Endangered Species Act to significantly reduce its effectiveness in protecting threatened species say environmentalists who released secret U.S. government documents on the issue.


Bush, U.S. automakers look for easy way out of fuel standards

(03/26/2007) President Bush praised U.S. automakers on their efforts to build more 'flexible fuel' vehicles capable of running on blends of gasoline and biofuels like ethanol and biodiesel. Environments retorted that the announcement was simply a ploy to undermine efforts to develop more fuel efficient cars, according to The Associated Press.



Page 1 | Page 2 | Page 3 | Page 4 | Page 5 | Page 6 | Page 7 | Page 8 | Page 9 | Page 10 | Page 11 | Page 12 | Page 13 | Page 14