News articles on poaching

---
Mongabay.com news articles on poaching in blog format. Updated regularly.





Poachers slaughter 89 elephants in Chad, including over 30 pregnant mothers [warning: graphic photos]

(03/19/2013) In what is being called the worst elephant massacre in Africa this year, poachers have recently killed as many as 89 elephants in Chad. Stephanie Vergniault, the Chairman of SOS Elephants in Chad, says the elephants were slaughtered in a two-day period late last week near Tikem, on the southwest border of Chad and Cameroon. At least 30 of the elephants were pregnant. Images from a television news report show what appear to be an elephant still connected to its umbilical cord on the ground. Separately, 12 calves were also slaughtered.


Deer populations hurt by poaching in Mexican dry forest

(03/18/2013) White-tailed deer are usually thought of as inhabiting temperate forests in the U.S. and Canada, but this widespread species can also be found across tropical forests, from Mexico to Peru. A new study in mongabay.com's open access journal Tropical Conservation Science investigates the population of white-tailed deer (Odocoileus virginianus) in Mexico's Tehuacan-Cuicatlan Biosphere Reserve (TCBR), and finds that poaching may be having a large impact.


Elephant woes: conservationists mixed on elephant actions at CITES


(03/14/2013) Conservationists couldn't agree if the glass was half-full or half-empty on action to protect elephants at the Convention on International Trade in Endangered Species (CITES) in Bangkok, Thailand. Elephants, especially in Africa, have faced a massive rise in poaching over the last decade with tens-of-thousands shot dead every year. Forests elephants in central Africa have been especially targeted: new research estimates that an astounding 60 percent of the world's forest elephants have been slaughtered for their tusks in the last ten years alone. While conservationists had hopes that CITES would move aggressively against elephant poaching, the results were a decidedly mixed-bag.


Prayers for dying elephants: Buddhists hold prayer ceremony for elephants decimated by poachers


(03/11/2013) Buddhist leaders prayed for slaughtered African elephants in Bangkok, Thailand last week, reports WWF. During a special merit-making ceremony, often reserved for the recently deceased, Buddhist monks, abbots, and leaders prayed for the tens-of-thousands of elephants that have been killed for their ivory tusks. Bangkok is currently hosting an international meeting of the Convention on International Trade in Endangered Species (CITES), where the elephant crisis is being discussed.


Crocodilian competition may hinder conservation efforts in Amazon


(03/11/2013) In the slow-moving freshwater of the Amazon River basin, a dark, scaly crocodilian known as the black caiman (Melanosuchus niger) is attempting a comeback from near extinction, but another crocodilian may threaten the recovery process, according to a new study in the journal Herpetologica.


What happened to the elephants of Bouba Ndjida? [warning: graphic photos]


(03/07/2013) A new report released by the Wildlife Conservation Society says that poachers have killed a staggering 62 percent of Africa's forest elephants in the last decade. The insatiable demand for elephant ivory hails mainly from China and Thailand, which is ironically hosting this year's CITES (CoP16) meeting. The meeting will continue until March 13 2013. The study is based on a survey of five elephant range states including Cameroon. Cameroon is the home of Bouba Ndjida National Park, where the dizzying massacre of 650 elephants occurred last year.


62% of all Africa's forest elephants killed in 10 years (warning: graphic images)


(03/04/2013) More than 60 percent of Africa's forest elephants have been killed in the past decade due to the ivory trade, reports a new study published in the online journal PLOS ONE. The study warns that the diminutive elephant species — genetically distinct from the better-known savanna elephant — is rapidly heading toward extinction.


Elephant and Rhino issues to be debated at CITES 16th Conference of Parties


(03/04/2013) When the Convention on International Trade in Endangered Species of Wild Fauna and Flora (CITES) meets from March 3-14 in Bangkok for its 16th Conference of Parties (CoP16), elephants and rhinos will be at the top of the agenda. While there are no proposals to open up trade in either elephant ivory or rhino horn, there are several other items on the agenda that will likely generate debate, including proposals for extension of the moratorium on ivory trade, a decision-making mechanism for ivory trade, and suspension of any rhino trophy hunting. Also to be discussed are enforcement mechanisms, including how to prevent illegal ivory from entering existing legal domestic markets.


Overview of the CITES 16th Conference of Parties in Bangkok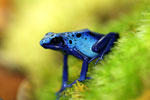 (03/01/2013) When countries meet in Bangkok, Thailand for the Convention on International Trade in Endangered Species of Wild Fauna and Flora (CITES) 16th Conference of Parties (CoP16), to be held from March 3-14, they'll consider 70 proposals submitted by 55 States regarding a range of species, from polar bears to turtles and tropical timbers. To help sort through the many agenda items, CITES Secretary-General John Scanlon provided the following overview of the most significant issues.


Elephant massacre in the Democratic Republic of the Congo

(02/28/2013) A key Congo wildlife reserve has lost 75 percent of its elephants in just 15 years due to poaching to meet Asian demand for ivory, reports a new survey by the Wildlife Conservation Society (WCS) and Democratic Republic of Congo authorities.


Does the presence of scientists help deter poaching and deforestation in protected areas?


(02/27/2013) While vast areas of wildlife habitat have been set aside in protected areas in recent decades, many reserves continue to suffer from illegal encroachment, logging, mining, and poaching. The recent spasm in elephant and rhino poaching within African parks merely underlines the problem. Intuitively, it would seem that scientists' presence in a protected area would help safeguard it from illegal activities. But according to a new paper published in Trends in Ecology & Evolution, no one has definitively shown that to be the case.


Chinese government creating secret demand for tiger trade alleges NGO (warning: graphic images)


(02/26/2013) The number of tigers being captive bred in China for consumption exceed those surviving in the wild—across 13 countries—by over a third, according to a new report by the Environmental Investigation Agency (EIA). The report, Hidden in Plain Sight, alleges that while the Chinese government has been taking a tough stance on tiger conservation abroad, at home it has been secretly creating demand for the internationally-banned trade. Few animals in the world have garnered as much conservation attention at the tiger (Panthera tigirs), including an international summit in 2010 that raised hundreds of millions of dollars for the vanishing wild cats.


Warlords, sorcery, and wildlife: an environmental artist ventures into the Congo


(02/25/2013) Last year, Roger Peet, an American artist, traveled to the Democratic Republic of Congo (DRC) to visit one of the world's most remote and wild forests. Peet spent three months in a region that is largely unknown to the outside world, but where a group of conservationists, headed by Terese and John Hart, are working diligently to create a new national park, known as Lomami. Here, the printmaker met a local warlord, discovered a downed plane, and designed a tomb for a wildlife ranger killed by disease, in addition to seeing some of the region's astounding wildlife. Notably, the burgeoning Lomami National Park is home to the world's newest monkey species, only announced by scientists last September.


A lifetime with elephants: an interview with Iain Douglas-Hamilton


(02/22/2013) Iain Douglas-Hamilton has dedicated his life to elephants. 'I like elephants because of the way they treat each other,' he says. 'They're very nice to each other most of the time, but not all the time ... You see a lot of play...a lot of tender touching, caressing, tactile contact of one sort or another.' The affection goes both ways. Douglas-Hamilton recalls one curious female who would always approach his vehicle. 'Eventually I got so friendly with her that...I could walk with her and feed her the fruits of the wild gardenia tree. That was a very special elephant for me. She eventually brought her babies up to meet me.' Douglas-Hamilton's dedication extends to protecting the species from harm, and especially the ivory trade. He calls the current ivory trade "totally unsustainable" and recommends a total ban on the trade.


Pity the pangolin: little-known mammal most common victim of the wildlife trade


(02/11/2013) Last year tens-of-thousands of elephants and hundreds of rhinos were butchered to feed the growing appetite of the illegal wildlife trade. This black market, largely centered in East Asia, also devoured tigers, sharks, leopards, turtles, snakes, and hundreds of other animals. Estimated at $19 billion annually, the booming trade has periodically captured global media attention, even receiving a high-profile speech by U.S. Secretary of State, Hillary Clinton, last year. But the biggest mammal victim of the wildlife trade is not elephants, rhinos, or tigers, but an animal that receives little notice and even less press: the pangolin. If that name doesn't ring a bell, you're not alone.


Over 11,000 elephants killed by poachers in a single park [warning: graphic photo]


(02/06/2013) Surveys in Gabon's Minkebe National Park have revealed rare and hard data on the scale of the illegal ivory trade over the last eight years: 11,100 forest elephants have been slaughtered for their tusks in this remote protected area since 2004. In all, poachers have cut down the park's elephant population by two-thirds, decimating what was once believed to be the largest forest elephant population in the world.


Sri Lanka to give poached ivory to Buddhist temple, flouting international agreements


(02/05/2013) The Sri Lankan government is planning to give 359 elephant tusks to a Buddhist temple, a move that critics say is flouting the Convention on International Trade in Endangered Species (CITES). The illegal tusks were seized in Sri Lanka last May en route to Dubai from Kenya; they are believed to stem from hundreds of butchered elephants, including juveniles, inside Africa, possibly Uganda. The decision comes after a high-profile National Geographic article, Ivory Worship, outlined how demand for ivory religious handicrafts, particularly by Catholics and Buddhists, is worsening the current poaching crisis. In 2011, it was estimated that 25,000 elephants were illegally slaughtered for their tusks.


Vatican condemns elephant poaching, pledges steps

(02/04/2013) Responding to an investigative report by National Geographic, the Vatican has condemned elephant poaching for ivory and pledged three steps to help in the battle to save the world's elephants. The National Geographic article Ivory Worship, by Bryan Christy, looked at how religions—specifically religious items for Christians and Buddhists—were playing in the growing demand for black-market ivory, which is currently resulting in the violent deaths of tens-of-thousands of endangered elephants every year.


Man drove Tasmanian Tiger to extinction in Australia

(02/01/2013) Man, not disease, drove the Tasmanian Tiger to extinction, according to a new study published in the Journal of Animal Ecology.


Asian bear farming: breaking the cycle of exploitation (warning: graphic images)


(01/31/2013) In the forests of Asia, bears are being captured. These captives will be sent to bear farms, most unregulated and illegal, where they will be kept alive in a small cage, locked away for life. Their bodies will be used as renewable natural resources, from which profit will be made through the extraction of internal organs and fluids. By surgically inserting a permanent catheter into the bears' gall bladders, "farmers" extract several ounces of their bile. In a cycle of exploitation across east Asia, traditional medicine shops receive these daily shipments of bear bile products, while consumers support the industry through the purchase of these products, sustaining a supply-and-demand chain that puts more and more bears in cages as wild populations dwindle.


UK authorizes guns for Madagascar despite threat of lemur extinctions

(01/27/2013) Britain has authorized the export of thousands of guns to Madagascar, according to TanaNews.com, sparking concerns that the firearms could be used for hunting endangered lemurs.


Photos: Population of critically-endangered black macaque on rebound

(01/26/2013) An important population of critically endangered Sulawesi black macaques (Macaca nigra) is showing signs of recovery after years of decline in an Indonesian forest reserve, reports a study published in the January issue of the American Journal of Primatology.


Religion, Chinese government drive global elephant slaughter


(01/24/2013) By some estimates, more than 30,000 elephants were slaughtered across the savannas and forests of Africa and Asia for the ivory trade during 2012. The carnage represents as much as 4 percent of the world's elephant population. Accordingly, some conservationists are warning that elephants face imminent extinction in some of their range countries. While the plight of elephants is increasingly visible due to media coverage, less widely understood is the role religion plays in driving the ivory trade. This issue was explored at length in an explosive cover story published in National Geographic by Bryan Christy last October. The story, titled Blood Ivory, detailed how demand for religious trinkets is driving large-scale killing of Earth's largest land animal.


Photos: Scientists discover tapir bonanza in the Amazon


(01/22/2013) Over 14,000 lowland tapirs (Tapirus terrestris), also known as Brazilian tapirs, roam an Amazonian landscape across Bolivia and Peru, according to new research by scientists with the Wildlife Conservation Society (WCS). Using remote camera trapping, thousands of distribution records, and interviews, the researchers estimated the abundance of lowland tapirs in the Greater Madidi-Tambopata Landscape Conservation Program made up of three national parks in Bolivia (Madidi, Pilón Lajas and Apolobamba) and two in Peru (Tambopata and Bahuaja Sonene).


Three developing nations move to ban hunting to protect vanishing wildlife


(01/21/2013) Three developing countries have recently toughened hunting regulations believing the changes will better protect vanishing species. Botswana has announced it will ban trophy hunting on public lands beginning in 2014, while Zambia has recently banned any hunting of leopards or lions, both of which are disappearing across Africa. However, the most stringent ban comes from another continent: Costa Rica—often considered one of the "greenest" countries on Earth—has recently passed a law that bans all sport hunting and trapping both inside and outside protected areas. The controversial new law is considered the toughest in the Western Hemisphere.


Rhino wars: documenting the poaching crisis in South Africa


(01/16/2013) In 2012 a record 668 rhinos were slaughtered by poachers in South Africa for the horns, which are used as scientifically-debunked medicine in Asia. Rhino poaching has hit record levels worldwide over the past few years, but no where is the carnage greater than South Africa, which houses well over half of the world's rhinos. Thus it's no surprise that when student filmmaker, Anne Goodard, arrived in South Africa to film zebra behavior, she quickly became enthralled by the dark and tragic drama surrounding the country's rhinos.


How a text message could save an elephant or a rhino from a poacher

(01/15/2013) Soon a text message may save an elephant's or rhino's life. The Kenya Wildlife Service (KWS) is implementing a new alarm system in some protected areas that will alert rangers of intruders via a text message, reports the Guardian. Elephants and rhinos have been killed in record numbers across Africa as demand for illegal rhino horns and ivory in Asia has skyrocketed.


In the kingdom of the black panther


(01/15/2013) The black panther has a mythical aura: Rudyard Kipling chose the animal for one of his heroes in the Jungle Book, in the 1970s it became the symbol of an African-American socialist party, while comic guru Stan Lee selected the stunning feline for his first black superhero. But the real black panther isn't an actual species, instead it's a rare dark pigmentation found most commonly in leopards, but also occasionally in jaguars and other wild cats. The rarity of the black panther—not to mention its striking appearance—has added to their mystery. However, recent studies have found that black panthers, in this case 'black leopards,' are astoundingly common in one part of the world: the Malayan peninsula.


Rhino poaching hits new record in 2012

(01/11/2013) 668 rhinos were killed in South Africa during 2012 according to new figures released by the South African government. The total, which represents a 49 percent rise over the 448 killed in 2011, reveals the heavy toll the black market trade in rhino horn is taking on one of Africa's best known and most endangered animals.


Kenya suffers it worst elephant poaching incident yet

(01/08/2013) Over the weekend Kenya suffered its single worst elephant poaching incident when poachers killed an entire family of elephants. In all, eleven elephants were gunned down and had their tusks removed. Among the dead was a two-month-old calf. The elephants were killed in Tsavo East National Park.


An avalanche of decline: snow leopard populations are plummeting

(01/03/2013) The trading of big cat pelts is nothing new, but recent demand for snow leopard pelts and taxidermy mounts has added a new commodity to the illegal trade in wildlife products, according to the Environmental Investigation Agency (EIA). Traditionally, the market for large cat products has centered around tiger bones and parts for traditional Chinese medicine. Snow leopards (Uncia uncia), however, are a novel trend in the illegal wildlife trade arena and skins and taxidermy mounts are the most recent fad in luxury home décor.


Ivory smuggling surged in 2011

(12/23/2012) Ivory smuggling surged in 2011, reaching its highest levels in nearly 20 years, says a new report released by the Convention on International Trade in Endangered Species of Wild Fauna and Flora (CITES).


Google puts $5M toward anti-poaching drone technology

(12/18/2012) Google.org, Google Corp's philanthropic arm, earlier this month pledged $5 million toward efforts combat wildlife poaching.


From catastrophic to the sustainable: the flight of the Amur Falcon


(12/17/2012) It is said that the price of 'freedom and justice' is constant vigilance. It seems the same can be said of conservation and sustainability in our ever changing world. In a story and allegory appropriate for many of the challenges that face our global environment, two Indian conservation champions, Shashank Dalvi and Ramki Sreenivasan (both protégés and associates of famed conservation leader, Dr Ullas Karanth of the WCS India), have stepped to work with a host of international and local interests to help save one species of beleaguered bird, the Amur Falcon of Eurasia.


African governments and China must respond as ivory trade reaches preposterous proportions


(12/13/2012) Royal Malaysian Customs have just announced the seizure of 24 tons of ivory in Port Klang. This is the largest-ever seizure of ivory in transit through the country. The 1,500 pieces of ivory came from over 750 elephants and were exported from Togo, a tiny west African country that has fewer than 200 elephants. The ivory was hidden in containers containing wooden crates that were built to look like stacks of sawn timber. The two crates were shipped from the port of Lomé in Togo, and were going to China via Algeria, Spain and Malaysia. Richard Leakey, the former Director of the Kenya Wildlife Service (KWS), who set Kenya's ivory stockpile alight in 1989, responded to the announcement.


Malaysia intercepts 24 tons of elephant ivory being smuggled to China

(12/12/2012) Malaysian authorities made their largest-ever ivory bust after uncovering 24 tons of 'white gold' hidden in crates designed to look like stacks of sawn wood.


Wildlife trafficking is $19 billion-per-year illicit business, but governments fail to treat it as such

(12/12/2012) Illegal wildlife trafficking is a $19 billion-a-year business, making it the fourth largest illicit market after drugs, counterfeiting, and human trafficking, yet efforts to control it are "failing", asserts a new report commissioned by WWF.


Replacing lemur meat with insect protein in Madagascar

(12/12/2012) Poaching is a major threat to endangered lemurs in some parts of Madagascar, but a group has come up with an innovative solution to the problem: replace lemur meat with silkworm pupae, a byproduct of silk production.


Why it's time to ban the ivory trade for good [Graphic images: viewer discretion advised]


(12/12/2012) This week the Kenya Wildlife Service (KWS) announced a 14% decline in elephants in the Samburu/Laikipia ecosystem over the last 4 years. The decline has occurred in a population whose natural growth rate was measured at 5.3% between 2002 and 2008 according to the previous survey, suggesting that over 300 elephants are dying annually in the Samburu and Laikipia's landscape, denting the poster child image of one of Kenya's most important wildlife landscapes. Poaching and drought are the main causes of mortality in this population. The impact of poaching on tourism cannot be ignored, heavily armed bandits threaten more than elephants, if we can't protect elephants how can we protect international tourists? But it's the long term consequence that are of greater concern.


Poaching in Serengeti seems worth the risk

(12/10/2012) Illegal hunting in Tanzania's Greater Serengeti Ecosystem (GSE) remains a prevalent activity for local people, despite government regulation and grassroots movements to prevent it. A new paper from mongabay.com's open-access Tropical Conversation Science examines the factors that drive poachers to continue their activities, despite the high costs involved. By interviewing citizens involved with illegal hunting in the Western part of the Serengeti, they were able to identify key risks that are faced by the hunters as well as the perceived gains of a successful hunt.


New inroads made into bushmeat consumption in Tanzania

(12/10/2012) Bushmeat consumption, or "wildlife hunted for human consumption," poses a significant threat to wildlife conservation all across the globe. But in Eastern Africa—where savannah grasslands flourish and big game roam free within 'protected' reserves—one may be forgiven to think that poaching does not occur here: but it does.


Forests, farming, and sprawl: the struggle over land in an Amazonian metropolis


(12/04/2012) The city of Parauapebas, Brazil is booming: built over the remains of the Amazon rainforest, the metropolis has grown 75-fold in less than 25 years, from 2,000 people upwards of 150,000. But little time for urban planning and both a spatial and mental distance from the federal government has created a frontier town where small-scale farmers struggle to survive against racing sprawl, legal and illegal mining, and a lack of investment in environmental protection. Forests, biodiversity, and subsistence farmers have all suffered under the battle for land. In this, Parauapebas may represent a microcosm both of Brazil's ongoing problems (social inequality, environmental degradation, and deforestation) and opportunity (poverty alleviation, reforestation, and environmental enforcement).


Lion population falls 68 percent in 50 years


(12/04/2012) African lions, one of the most iconic species on the planet, are in rapid decline. According to a new study in Biodiversity Conservation, the African lion (Panthera leo leo) population has dropped from around 100,000 animals just fifty years ago to as few as 32,000 today. The study, which used high resolution satellite imagery to study savannah ecosystems across Africa, also found that lion habitat had plunged by 75 percent.


Hong Kong authorities intercept shipment with 200 dead elephants' worth of ivory

(11/18/2012) Officials in Hong Kong have made a second major ivory bust in less than a month, reports the Associated Press.


Borneo may lose half its orangutans to deforestation, hunting, and plantations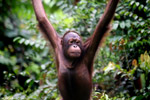 (11/13/2012) Borneo will likely lose half of its orangutans if current deforestation and forest conversion trends continue, warns a comprehensive new assessment by an international team of researchers. The study, published in the journal PLoS ONE, overlays orangutan distribution with land use regulations in Malaysian and Indonesian Borneo. Borneo has suffered high rates of deforestation, logging, and forest conversion for industrial plantations in recent decades, endangering the world's largest surviving populations of orangutans.


Conservationists turn camera traps on tiger poachers


(11/12/2012) Remote camera traps, which take photos or video when a sensor is triggered, have been increasingly used to document rare and shy wildlife, but now conservationists are taking the technology one step further: detecting poachers. Already, camera traps set up for wildlife have captured images of park trespassers and poachers worldwide, but for the first time conservationists are setting camera traps with the specific goal of tracking illegal activity.


Development halted in crucial wildlife corridor in Malaysia


(11/07/2012) Kenyir Wildlife Corridor in northeast Malaysia is teeming with wildlife: elephants, gibbons, tigers, tapirs, and even black panthers (melanistic leopards) have been recorded in the 60 kilometer (37 mile) stretch of forest. In fact, researchers have recorded over 40 mammal species (see species list below), including 15 threatened with extinction according to the IUCN Red List. When these findings were presented by scientists to the Terengganu state government action followed quickly: all development projects have been halted pending a government study.


Leopard poaching is a bigger problem in India than previously believed


(10/31/2012) A recent study conducted by wildlife trade monitoring group TRAFFIC uncovered unnerving statistics about the illegal trade of leopards (Panthera pardus) in India: at least four leopards have been poached every week for the past decade in the country. The study, entitled Illuminating the Blind Spot: A study on illegal trade in Leopard parts in India, highlights the severity of leopard poaching from 2001 to 2010, despite preventative measures established in 1972 by the Wildlife Protection Act (WLPA) that prohibit the sale of leopard parts in India.


Rebels kill 3 rangers in Congo's Virunga National Park

(10/27/2012) Mai-Mai PARECO rebels attacked a ranger patrol in Virunga National Park killing two park staff and one government soldier, reports Gorilla.cd, the park's official web site.


Illegal hunting threatens iconic animals across Africa's great savannas, especially predators


(10/25/2012) Bushmeat hunting has become a grave concern for species in West and Central Africa, but a new report notes that lesser-known illegal hunting in Africa's iconic savannas is also decimating some animals. Surprisingly, illegal hunting across eastern and southern Africa is hitting big predators particularly hard, such as cheetah, lion, leopard, and wild dog. Although rarely targets of hunters, these predators are running out of food due to overhunting and, in addition, often becoming victims of snares set out for other species.



Page 1 | Page 2 | Page 3 | Page 4 | Page 5 | Page 6 | Page 7 | Page 8 | Page 9 | Page 10 | Page 11