News articles on plantations

---
Mongabay.com news articles on plantations in blog format. Updated regularly.





Aceh's 'green' governor breaks Indonesia's moratorium by granting oil palm plantation, alleges group

(11/23/2011) Aceh governor Irwandi Yusuf may have broken Indonesia's moratorium on new concessions in peatlands when he approved an oil palm plantation in the Tripa peat swamp in August this year, alleges WAHLI, an Indonesian environmental group.


Peace accord reached in violent conflict between locals and Indonesian state plantation company

(11/23/2011) A peace accord has been announced to resolve a long-running conflict between a giant state-owned plantation company and local communities on the Indonesian island of Java.


Concerns standoff between Borneo forest community and Malaysian palm oil developer may turn violent

(11/23/2011) A conflict between villagers in Indonesia's East Kalimantan province and a palm oil developer could turn violent over the company's decision to press forward with clearing of forest land used by the community, warns the Environmental Investigation Agency (EIA) and its Indonesian partner Telapak.


Report questions legitimacy of Asia Pulp & Paper's conservation initiatives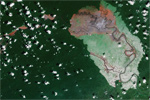 (11/22/2011) A new report by an Indonesian environmental group casts doubt on Asia Pulp & Paper's commitment to sustainability. In its corporate social responsibility reports and advertisements, Asia Pulp & Paper (APP), one of Indonesia's largest pulp and paper suppliers, has touted several forest reserves as indicators of its commitment to environmental stewardship. APP has portrayed these as voluntary, goodwill efforts to conserve Sumatra's endangered wildlife. But in a new report, Greenomics-Indonesia, a Jakarta-based NGO, says that at best these projects represent compliance with existing Indonesian laws or are in areas where commercial exploitation isn't viable.


One night only: new orchid species surprises scientists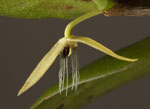 (11/22/2011) A mysterious new orchid blooms for one night only, opening around 10 PM and closing at 10 AM. Discovered on the island of New Britain near Papua New Guinea, the new species is the world's first orchid that flowers only at night. Scientists found the new flower, named Bulbophyllum nocturnum, in a logging concession on the tropical island.


Dole abandons banana plantation in National Park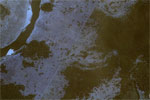 (11/21/2011) After a threat of lawsuit, Dole Inc. has abandoned a banana plantation in Somawathiya National Park in Sri Lanka. The US-based food giant had partnered with a local company, Letsgrow Ltd, to grow bananas for export markets at the bank of the Mahaweli River, but Dole ran into trouble when local conservation organizations pointed out they were illegally destroying forest and planting crops in Somawathiya National Park, home to elephants and many other imperiled species. Local group, Environmental Foundation Limited (EFL), obtained past and current satellite images to prove that the company was operation within the park.


Palm oil giant misled the public on violent conflict with local communities

(11/21/2011) Palm oil giant Wilmar Corp misled the public over a conflict between local communities and one of its subsidiaries in Sumatra, according to a new report published by the Forest Peoples Programme (FPP).


War of words between Greenpeace, Asia Pulp & Paper over deforestation allegations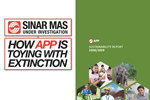 (11/16/2011) Greenpeace and Asia Pulp & Paper (APP), a giant global paper supplier, are locked in a heated battle over the activist group's allegations that APP products contain fiber sourced from the destruction of forests in Indonesia. At stake is APP's access to some of the world's most lucrative markets. Until APP provides solid evidence refuting Greenpeace's accusation that its pulp and paper production isn't coming at the expense of natural forests in Indonesia, APP will have a difficult time winning over critics.


Photos: five wild cat species documented in Sumatran forest imperiled by logging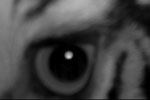 (11/16/2011) A single forest corridor in Sumatra has yielded camera trap photos of five wild cats species, including the Critically Endangered Sumatran tiger (Panthera tigris sumatrae). Photos were also taken of the Sunda clouded leopard (Neofelis diardi), the marbled cat (Pardofelis marmorata), the Asian golden cat (Pardofelis temminckii), and the leopard cat (Prionailurus bengalensis). The five species were all filmed by a WWF camera trap survey in a single forest corridor linking the forest of Bukit Tigapuluh and the Rimbang Baling Wildlife Sanctuary in Riau Province. Unfortunately this forest remains unprotected.


Orangutans in Indonesian Borneo doomed to extinction?


(11/14/2011) A new study finds orangutans in Indonesian Borneo in unprotected areas are being killed at a rate faster than what population viability analysis considers sustainable. Conflict between orangutans and humans is worst in areas that have been fragmented and converted for timber, wood-pulp, and palm oil production, but hunting is occurring in relatively intact forest zones away from industrial development.


Malaysia to spend $7.7M to defend palm oil from criticism

(11/09/2011) The Malaysian government will spend 24 million ringgit ($7.7 million) in 2011 and 2012 to counter criticism over the social and environmental impact of palm oil, reports ANTARA.


Palm oil biofuel from peatlands has big climate impact, finds study

(11/08/2011) Biofuels produced from oil palm plantations established on tropical peatlands are a substantial source of greenhouse gas emissions, reports a comprehensive new assessment conducted for the International Council on Clean Transportation (ICCT).


Greenpeace legally registered in Indonesia, despite assertions to the contrary

(11/06/2011) Dispelling claims by critics that it operates illegally in Indonesia following two high-profile incidents with its non-Indonesian campaigners, Greenpeace Indonesia said it is legally registered to operate in the country.


Toymaker Hasbro cuts deforestation from its supply chain

(11/01/2011) Hasbro, the second largest American toy company, today announced a new packaging policy that excludes the use of fiber produced via destruction of rainforests, reports Greenpeace.


Indonesian palm oil giant seeks $200 m for expansion

(10/28/2011) Royal Golden Eagle, the parent Indonesia-based conglomerate for pulp and paper producer APRIL and palm oil giant Asian Agri Group, is looking to raise $200 million for expansion, reports Debtwire.


Indonesia's forestry sector failed to pay $18.8 billion for deforestation, alleges anti-corruption group

(10/09/2011) The plantation and forestry sectors in Indonesia failed to pay as much as $18.8 billion (169.8 trillion rupiah) for timber exploitation between 2004-2007, alleges Indonesian Corruption Watch, an anti-grant activist group, which urged the country's Corruption Eradication Commission (KPK) and Ministry of Forestry to conduct a full investigation.


Toy giant Mattel drops paper from APP and other 'controversial sources'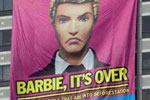 (10/05/2011) The world's biggest toy-maker Mattel has pledged to overhaul its paper sourcing policies after a hard-hitting campaign from Greenpeace linked the toy giant to rainforest destruction in Indonesia by Asia Pulp and Paper (APP). Today, Mattel pledged to increase the use of recycled paper and sustainably-certified fiber to 70 percent by the year's end, and 85 percent by 2015. In addition, the company has said any 'controversial' company engaged in natural forest destruction will be kept out of its supply line, referring to, but not naming directly, APP. Surprisingly, APP told mongabay.com that it 'applauds' Mattel's new commitments.


Regulation that would have legalized illegal oil palm plantations revoked

(09/26/2011) A forestry regulation that would have allowed 7.4 million hectares of oil palm plantations in Indonesian Borneo to be legalized as forestry plantations has been revoked before it ever went into force, reports Bisnis.com, an Indonesian business daily.


Asia Pulp & Paper to undertake human rights audit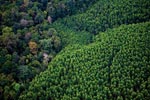 (09/22/2011) Paper products giant Asia Pulp & Paper (APP) will undertake a human rights audit across its Indonesian operations. The move, which APP says is an acknowledgment of a recent United Nations call for the global protection of human rights by businesses, comes as APP intensifies its effort to improve its image abroad. APP, a brand for paper products manufactured by several subsidiaries in Indonesia, has been beset by criticism from environmental and human rights group over its development of timber plantations on the island of Sumatra. The complaints have cost APP a number of prominent customers.


China's new forests aren't necessarily green

(09/21/2011) When most of Asia is cutting down its forests, China stands apart. In the last two decade the massive country has gained over 30 percent forest cover. However, a new opinion piece by Jianchu Xu, with the World Agroforestry Centre and the Kunming Institute of Botany, argues that China's growing forest is not what it appears to be. The problem, according to Xu, is that the statistics of forest cover include monoculture plantations.


Logged rainforests are a cheap conservation option


(09/14/2011) With old-growth forests fast diminishing and land prices surging across Southeast Asia due to rising returns from timber and agricultural commodities, opportunities to save some of the region's rarest species seem to be dwindling. But a new paper, published in the journal Conservation Letters, highlights an often overlooked opportunity for conservation: selectively logged forests.


Palm oil, poverty, and conservation collide in Cameroon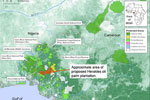 (09/13/2011) Industrial palm oil production is coming to Africa, its ancestral home. And like other places where expansion has occurred rapidly, the crop is spurring hope for economic development while generating controversy over its potential impacts. The world's most productive oil seed has been a boon to southeast Asian economies, but the looming arrival of industrial plantations in Africa is raising fears that some of the same detriments that have plagued leading producers Malaysia and Indonesia—deforestation, greenhouse gas emissions, biodiversity loss, conflicts with local people, social displacement, and poor working conditions—could befall one of the world's most destitute regions. While there is no question that oil palm is a highly lucrative crop that can contribute to economic development, there is also little doubt that conversion of native forests for plantations exacts a heavy toll on the environment. The apparent conflict seems to pit agroindustrial goliaths against greens, with communities falling somewhere in between. But Herakles, a New York-based investment firm planning to construct a 60,000-hectare plantation in the Central African country of Cameroon, says its approach will bridge this gap between economic development and the environment. Social and environmental campaigners are skeptical.


Indonesia to launch REDD+ agency to tackle deforestation

(09/13/2011) Indonesia will establish a REDD+ agency to support the country's efforts to reduce emissions from deforestation and forest degradation, according to a statement released by Indonesian President Susilo Bambang Yudhoyono's office.


Uganda resurrects plan to hand over protected forest to sugar company

(08/22/2011) An environmental issue in Uganda that left three people dead four years ago has reared its head again. The Ugandan government has resurrected plans to give a quarter of the Mabira Forest Reserve to a sugar cane corporation after dropping the idea in 2007 following large-scale protests, including one that left many activists injured and three dead. A pet project of Ugandan President Yoweri Museveni the plan would degazette 7,100 hectares of the 30,000 hectare Mabira Forest Reserve for a sugarcane plantation to be run by the Indian-owned company, Mehta Group. However the plan is being heavily attacked by critics.


Palm oil to fight drugs in Peru?

(08/21/2011) A private equity firm aims to invest roughly $50 million in new oil palm plantations in Peru, reports Bloomberg.


The importance of recognizing viewpoints in a rapidly changing world


(08/16/2011) Is oil palm bad? Is protecting tropical forests more important than converting them for economic development? Should we spike trees to make sure no one cuts them down? Answers to these questions depend on which side of the argument you're on. But often people on either side of debates hardly know what their opponents are thinking.


Dole destroying forest in national park for bananas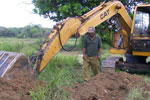 (08/14/2011) Dole Food Company, a US-based corporation famous for its tropical fruit products, is allegedly destroying rainforest in Somawathiya National Park in Sri Lanka for a banana plantation reports local press. The 4,700 hectare (11,600 acre) plantation, reportedly handed to local company Letsgrow by Sri Lanka's military, imperils an elephant migration route and a number of tropical species. Letsgrow has partnered with Dole on the plantation work, already clearing almost half the area, described as 'thick jungle'. Sri Lanka, which has only come out of a decades-long civil war in 2009, is currently seeking a rise in agricultural development.


Congo to 'reforest' with plantations across one million hectares

(08/10/2011) The Republic of the Congo has announced a new program to create plantations across one million hectares (2.47 million acres) of degraded forest lands. The program, known as the national program of afforestation and reforestation (RAN), is being pushed to support various industries, carbon sequestration and to take pressure off native forests. According to Reuters, the Republic of the Congo is seeking donor and international investment of $2.6 billion for the initiative. However, plantations are controversial in conservation-terms as they store significantly less carbon and support little biodiversity when compared to natural forest.


Ironic conservation: APP touts tiger relocation after allegedly destroying tiger's home

(08/02/2011) A female Sumatran tiger (Panthera tigris sumatrae) has been relocated from her threatened rainforest home to Sembilang National Park. According to Asia Pulp and Paper (APP) and the Sumatran Tiger Conservation Foundation (YPHS), the tiger had become an issue in its home region due to human and wildlife conflict. The group touted saving the tiger as 'a significant moment for Sumatran tiger preservation'. However, Greenpeace says that the tiger would never have been a problem if APP were not destroying its habitat.


Palm oil, paper drive large-scale destruction of Indonesia's forests, but account for diminishing role in economy, says report


(07/27/2011) Indonesia's forests were cleared at a rate of 1.5 million hectares per year between 2000 and 2009, reports a new satellite-based assessment by Forest Watch Indonesia (FWI), an NGO. Expansion of oil palm and wood-pulp plantations were the biggest drivers of deforestation, yet account for a declining share of the national economy. The study, which compared year 2000 data with 2009 Landsat images from NASA, found that Indonesia's forest cover declined from 103.32 million hectares to 88.17 million hectares in ten years. Since 1950 Indonesia lost more than 46 percent of its forests.


Video: Tiger trapped in Asia Pulp and Paper logging concession dies a gruesome death

(07/25/2011) Caught in a snare and left for days without access to food and water, a wild Sumatran tiger (Panthera tigris sumatrae) perished from its wounds hours after forest officers reached it. As reported by Greenpeace—which photographed and filmed the rescue attempt—the tiger was trapped at the edge of a acacia plantation and remaining forest area actively being logged by Asia Pulp and Paper (APP) in Riau Province. Sumatran tigers are listed as Critically Endangered by the IUCN Red List; the subspecies, restricted to the Indonesian island, is in decline due to large-scale habitat loss and poaching.


Indonesia's new forest moratorium map improved, say experts

(07/13/2011) The latest version of Indonesia's forest moratorium map is much improved over its predecessor, say forestry analysts from Daemeter Consulting.


Plantation fires in Indonesia trigger haze-related health warnings in Malaysia

(07/13/2011) Smoke from plantation fires in Indonesian Borneo and Sumatra are casting a pall over cities in Malaysia, triggering health warnings from officials, reports The Straits Times.


Cargill adopts 'greener' palm oil policy

(07/12/2011) Agribusiness giant Cargill will ensure all palm oil supplied to customers in Europe, United States, Canada, Australia and New Zealand is certified under the Roundtable on Sustainable Palm Oil (RSPO), an environmental standard, or originated from smallholder growers by 2015, according to a statement issued by the company. Cargill says it will extend the commitment to 100 percent of its products and customers globally – including China and India, the largest consumers of palm oil – by 2020.


Lego banishes Asia Pulp & Paper due to deforestation link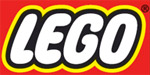 (07/07/2011) In response to a campaign by Greenpeace asserting that packaging used for its iconic toy building blocks is contributing to deforestation in Indonesia, the LEGO Group on Thursday announced it is taking steps to reduce the environmental impact of packaging materials and paper used in its products.


Indonesia reduces area of forest protected under moratorium

(07/07/2011) Indonesia reduced the extent of areas protected under the country's moratorium on new logging concessions, reports the Jakarta Globe.


Community control, rather than govt control, helps forests recover, says study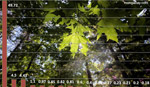 (07/07/2011) A new study says that giving local communities control over forest resources can help slow and even reverse deforestation. The research, published by the Rights and Resources Initiative (RRI) on the eve of a forestry workshop in Lombok, Indonesia, analyzed trends in countries that have either maintained or expanded forest cover since 1990.


Sarawak reiterates goal to convert 1 million ha of forest to oil palm plantations

(07/06/2011) Despite rising criticism over deforestation and human rights abuses, Sarawak is maintaining its target of 2 million hectares of oil palm plantations by 2020, reports Malaysian state press.


Is the Ministry of Forestry undermining Indonesia's logging moratorium?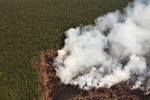 (06/28/2011) Indonesia's Ministry of Forestry is already undermining the moratorium on new forestry concessions on peatlands and in primary forest areas, alleges a new report from Greenomics-Indonesia. The report, The Toothless Moratorium, claims that a new decree from the Ministry of Forestry converts 81,490 hectares of forest protected under the moratorium into logging areas. The area affected is larger than Singapore.


Fire detected in plantation that allegedly breached Indonesia's moratorium

(06/28/2011) A fire is burning within a concession controlled by PT Menteng Jaya Sawit Perdana in Indonesian Borneo turning up the heat on its parent company, the Malaysia-based conglomerate Kuala Lumpur Kepong Berhad (KLK), which supplies "sustainably-produced" palm oil to companies like Cargill and is already under investigation for breaching Indonesia's new moratorium on forest conversion, according to the Environmental Investigation Agency (EIA).


Australia's Senate passes palm oil labeling bill

(06/27/2011) Just days after being rejected by the the Senate Community Affairs Committee, Australia's Senate passed the Amended Truth in Labeling - Palm Oil Bill.


Pictures: Turquoise 'dragon' among 1,000 new species discovered in New Guinea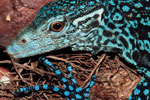 (06/27/2011) Scientists discovered more than 1,000 previously unknown species during a decade of research in New Guinea, says a new report from WWF. While the majority of 1,060 species listed are plants and insects, the inventory includes 134 amphibians, 71 fish, 43 reptiles, 12 mammals, and 2 birds. Among the most notable finds: a woolly giant rat, an endemic subspecies of the silky cuscus, a snub-fin dolphin, a turquoise and black 'dragon' or monitor lizard, and an 8-foot (2.5-m) river shark.


FSC mulls controversial motion to certify plantations responsible for recent deforestation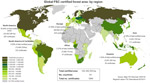 (06/24/2011) Members of the Forest Stewardship Council (FSC), meeting in Malaysia this week for its General Assembly, will consider various changes to the organization, including a vote on a controversial motion that would open the door—slightly at first—to sustainable-certification of companies that have been involved in recent forest destruction for pulp and paper plantations. Known as Motion 18, the change is especially focusing on forestry in places where recent deforestation has been rampant, such as Indonesia and Malaysia.


Rainforest tribe forcibly removed from dam area to palm oil plantation

(06/23/2011) A thousand Penan indigenous people have been forcibly moved from their rainforest home to monoculture plantations, reports Survival International. To make way for the Murum dam, the Malaysian state government of Sarawak is moving a thousand Penan from their traditional homes, but as apart of the deal the government promised to move the Penan to another part of their ancestral land. The government has since sold that land to a palm oil company, which is currently clearcutting the forests for plantations.


FSC to continue allowing baboon killing on sustainably-certified plantations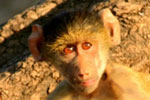 (06/23/2011) Shooting baboons will continue in Forest Stewardship Council (FSC)-certified plantations. After examining a complaint by the NGO GeaSphere against South African plantations for trapping and shooting hundreds of baboons, the FSC has announced it will not place a moratorium on baboon-killing in its sustainably-certified plantations.


Embattled Malaysian minister denies secret Swiss accounts, but not other holdings

(06/22/2011) Abdul Taib Mahmud, chief minister of Sarawak, on Wednesday denied charges that he holds secret Swiss bank accounts containing wealth attained through close ties with logging companies and palm oil firms operating in the Malaysian Borneo state, reports the Associated Press.


Indonesia to investigate palm oil company that allegedly breached moratorium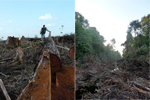 (06/21/2011) Indonesia's REDD+ Task Force will investigate charges that PT Menteng Jaya Sawit Perdana (PT Menteng), a palm oil company owned by Malaysia-based Kuala Lumpur Kepong Berhad (KLK), has cleared peat forest in breach of the country's newly-signed moratorium on the granting of new forestry licenses on peatlands and in primary forest areas. The allegation was levied by the Environmental Investigation Agency, an international NGO, and Telapak, an Indonesian group, after an on-the-ground undercover investigation. EIA and Telapak found that PT Menteng had cleared peat forest near Sampit in Indonesia's Central Kalimantan province without securing proper licenses.


Indonesia's moratorium undermines community forestry in favor of industrial interests


(06/21/2011) Indonesia's moratorium on new concessions in primary forest areas and peatlands "completely ignores" the existence of community forestry management licenses, jeopardizing efforts to improve the sustainability of Indonesia's forest sector and ensure benefits from forest use reach local people, say environmentalists. According to Greenomics-Indonesia, a Jakarta-based NGO, community and village forestry licenses are not among the many exemptions spelled under the presidential instruction that defines the moratorium. The instruction, issued last month, grants exemptions for industrial developers and allows business-as-usual in secondary forest areas by the pulp and paper, mining and palm oil industries.


Ahead of meeting, Forest Stewardship Council (FSC) loses another supporter

(06/19/2011) The forest organization, FERN, has pulled its support from the Forest Stewardship Council (FSC), reports FSC-Watch. FERN has quit the increasingly troubled organization due to FSC pursuing carbon credits through forestry. The FSC loses FERN just weeks before its 6th General Assembly, in which FSC partners—including private corporations and some environmental groups—will meet to debate current practices.


How do we save Africa's forests?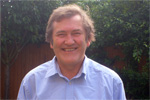 (06/19/2011) Africa's forests are fast diminishing to the detriment of climate, biodiversity, and millions of people of dependent on forest resources for their well-being. But is the full conservation of Africa's forests necessary to mitigate global climate change and ensure environmental stability in Africa? A new report by The Forest Philanthropy Action Network (FPAN), a non-profit that provides research-based advice on funding forest conservation, argues that only the full conservation of African forests will successfully protect carbon stocks in Africa.



Page 1 | Page 2 | Page 3 | Page 4 | Page 5 | Page 6 | Page 7 | Page 8 | Page 9 | Page 10 | Page 11 | Page 12 | Page 13