News articles on plantations

---
Mongabay.com news articles on plantations in blog format. Updated regularly.





90 percent of oil palm plantations came at expense of forest in Kalimantan


(10/08/2012) From 1990 to 2010 almost all palm oil expansion in Kalimantan came at the expense of forest cover, according to the most detailed look yet at the oil palm industry in the Indonesian state, published in Nature: Climate Change. Palm oil plantations now cover 31,640 square kilometers of the state, having expanded nearly 300 percent since 2000. The forest loss led to the emission of 0.41 gigatons of carbon, more than Indonesia's total industrial emissions produced in a year. Furthermore the scientists warn that if all current leases were converted by 2020, over a third of Kalimantan's lowland forests outside of protected areas would become plantations and nearly quadruple emissions.


Roundtable on Sustainable Palm Oil hits 10 year mark


(10/04/2012) The Roundtable on Sustainable Palm Oil (RSPO) is holding its tenth annual meeting later this month. The initiative, which aims to improve the social and environmental performance of palm oil production through a certification standard, has advanced considerably during that time, moving from an idea to a reality: RSPO-certified palm oil now accounts for 12 percent of global palm oil production. Yet the RSPO is not without controversy. Some palm oil companies say its criteria are too costly to adopt and are therefore discriminatory, while environmental critics argue its bar for "sustainable" palm oil is too low and the loopholes allow producers to claim membership even if they aren't actually producing certified palm oil across all their holdings. Nonetheless the RSPO has support from many of the world's largest palm oil producers, traders, and consumers as well as the biggest NGOs.


Illegal logging worth $30-100B annually

(10/01/2012) Illegal logging accounts for 15-30 percent of forestry in the tropics and is worth $30-100 billion worldwide, alleges a new report published by the United Nations Environment Programme (UNEP) and INTERPOL. Consuming countries play a major role in the trade, which is increasingly sophisticated and in some places is facilitated by the expansion of industrial plantations.


Aceh revokes permit for controversial oil palm plantation in Sumatra

(10/01/2012) Aceh Governor Zaini Abdullah officially revoked the business permit for a company developing a controversial oil palm plantation in a peat swamp in Sumatra, concluding a case that had tested Indonesia's commitment to a moratorium on new concessions in peatlands and rainforests.


Sustainability pact aside, Greenpeace says paper giant APP must stop facilitating deforestation

(09/27/2012) Asia Pulp & Paper (APP) must stop accepting timber sourced from clearance of rainforests and peatlands for its sustainability pact to have any credibility, says Greenpeace.


In eco-pact, will controversial paper giant APP turn over a new leaf?


(09/26/2012) Over the past decade-and-a-half there has arguably been no paper supplier as controversial as Asia Pulp & Paper (APP), an umbrella brand for several Indonesian forestry companies. The paper giant has been dogged by allegations that is destroying key wildlife habitat, driving substantial greenhouse gas emissions through the conversion of peat forests, dispossessing local communities of land, and engaging in a heavy-handed campaign to undermine its critics within Indonesia and abroad. Its reputation hasn't be helped by its financial record — in 2001 it defaulted on $13.9 billion in debt, making it difficult for APP to raise money for expansion.


What's wrong with tree plantations?

(09/21/2012) Public environmental awareness has come a long way since September 1962, when Rachel Carson's 'Silent Spring' was published, stimulating the birth of the environmental movement.


NGO: Malaysian leader worth $15 billion despite civil-servant salary; timber corruption suspected

(09/19/2012) Abdul Taib Mahmud, who has headed the Malaysian state of Sarawak for over 30 years, is worth $15 billion according to a new report by the Bruno Manser Fund. The report, The Taib Timber Mafia, alleges that Taib has used his position as head-of-state to build up incredible amounts of wealth by employing his family or political nominees to run the state's logging, agriculture, and construction businesses. Some environmental groups claim that Sarawak has lost 90 percent of its primary forests to logging, while indigenous tribes in the state have faced the destruction of their forests, harassment, and eviction.


Learning to live with elephants in Malaysia


(09/18/2012) Humans and elephants have a lot in common: both are highly intelligent, intensely social, and both are capable of having a massive impact on their local environments. Given their similarities, it might not be surprising that elephants and human have often run afoul of one another. Conflict between these two great species has probably been going on for thousands of years, but as human populations have grown dramatically, elephant populations have been crippled and forced into smaller-and-smaller pockets. No-where is this more true than in Southeast Asia.


Photos: camera traps capture wildlife bonanza in Borneo forest corridor


(09/10/2012) Camera traps placed in a corridor connecting two forest fragments have revealed (in stunning visuals) the importance of such linkages for Borneo's imperiled mammals and birds. Over 18 months, researchers with the Sabah Wildlife Department (SWD) and the Danau Girang Field Centre (DGFC) have photographed wildlife utilizing the corridor located in the Lower Kinabatangan Wildlife Sanctuary in Malaysian Borneo.


APP establishes deforestation moratorium in Jambi; greens remain skeptical

(09/06/2012) Asia Pulp & Paper (APP) has established a moratorium on natural forest conversion in Jambi province on the island of Sumatra, according to a report issued by the Indonesian forestry giant.


Timber, paper demand contributing to destruction of rainforests

(09/06/2012) Demand for timber and paper is contributing to destruction of the world's most biodiverse rainforests and worsening climate change, argues a new report issued Tuesday by the Union of Concerned Scientists (UCS).


Palm oil company in Cameroon drops bid for eco-certification of controversial plantation

(09/05/2012) Herakles Farm, a U.S.-based agricultural developer, will no longer seek eco-certification of its 70,000-hectare oil palm plantation in Cameroon, reports the Roundtable on Sustainable Palm Oil (RSPO). The move comes amid criticism from environmental groups that Herakles is converting high conservation value rainforest for the plantation.


Sabah protects 700 sq mi of rainforest in Borneo

(08/30/2012) Sabah, a state in Malaysian Borneo, has reclassified 183,000 hectares (700 sq km) of forest zoned for logging concessions as protected areas.


Rainforests decline sharply in Sumatra, but rate of deforestation slows


(08/28/2012) The extent of old-growth forest in Sumatra shrank by 40 percent over the past 20 years, while overall forest on the Indonesian island declined by 36 percent, finds a comprehensive new satellite-based assessment published in Environmental Research Letters. The research, conducted by an international team led by Belinda Arunarwati Margono of South Dakota State University and Indonesia's Ministry of Forestry, reveals the dire condition of Sumatra's once extensive rainforests. Overall Sumatra lost 7.5 million hectares of forest between 1990 and 2010, of which about 2.6 million hectares was primary forest. The bulk of forest loss occurred in secondary forests that had been previously degraded by logging.


Palm oil need not come at expense of the environment

(08/16/2012) Palm oil production need not come at the expense of the environment, says Greenpeace in a new campaign that highlights a smallholder approach used by a community in Riau Province on the island of Sumatra.


Indonesia's pulp and paper targets incompatible with green growth goals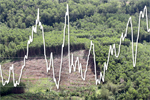 (08/10/2012) Indonesia's pulp and paper targets incompatible with green growth goals Indonesia's ambitious targets for boosting pulp and paper production to make it the world's lowest-cost producer are at odds with its push for green economic growth should expansion proceed on its current business-as-usual path, said a forestry expert presenting at the annual meeting of the Association for Tropical Biology and Conservation (ATBC) in Bonito, Brazil.


Indonesia grants 342,000 ha of forest for plantations

(08/09/2012) Indonesia's Ministry of Forestry has issued permits to convert 342,709 ha of forest for plantations so far in 2012, reports The Jakarta Globe.


Hundreds of hotspots burn Tesso Nilo National Park, threatening elephants


(08/08/2012) From June to July, hundreds of fires spread in Tesso Nilo National Park in Indonesia. Based on the data from World Wide Fund for Wildlife (WWF) Program-Riau, fire hotspots reached their peak in the third week of June. As of early July, fires, which were triggered a month earlier, could not be totally extinguished.


Cambodia's largest lowland rainforest spared from new land concessions

(08/06/2012) Four economic land concessions have been cancelled in Cambodia's Prey Lang forest, known as the largest intact lowland forest in Southeast Asia, reports the Phnom Penh Post. The economic land concessions, totaling over 40,000 hectares, would have been used for rubber plantations.


Tigers vs. coal in India: when big energy meets vanishing cats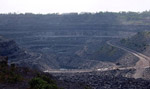 (08/01/2012) Burning coal fuels climate change, causes acid rain, and spreads toxic pollutants into the environment, but now a new Greenpeace report warns that coal may also imperil the world's biggest feline: the tiger. Home to world's largest population of tigers—in this case the Bengal subspecies (Panthera tigris tigris)—India is also the world's third largest coal producer. The country's rapacious pursuit of coal—it has nearly doubled production since 2007—has pushed the industry into tiger territory, threatening to destroy forests and fragment the tiger's already threatened population.


'National scandal:' foreign companies stripped Papua New Guinea of community-owned forests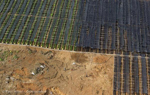 (07/30/2012) Eleven percent of Papua New Guinea's land area has been handed over to foreign corporations and companies lacking community representation, according to a new report by Greenpeace. The land has been granted under controversial government agreements known as Special Agricultural and Business Leases (SABLs), which scientists have long warned has undercut traditional landholding rights in the country and decimated many of Papua New Guinea's biodiverse rainforests. To date, 72 SABLs have been granted—mostly to logging companies—covering an area totaling 5.1 million hectares or the size of Costa Rica.


APP's new 'sustainability roadmap' won't spare unprotected tiger habitat in Sumatra

(07/27/2012) Asia Pulp & Paper's new sustainability commitment represents a scaling back of earlier environmental pledges and does not offer new protection for natural forests in Sumatra, alleges a new report from Eyes on the Forest, a coalition of green groups based in Riau, Sumatra.


Chart: Indonesia's forest moratorium

(07/22/2012) Indonesia's moratorium on new forestry concessions was proposed in 2010 under an agreement with Norway to reduce emissions from deforestation and peatlands degradation. Set to begin Jan 1, 2011, the moratorium was not defined until May 2011 due to battles over what lands would be included. The moratorium was originally expected to include all forest areas, but lobbying by industrial sectors led to significant weakening, resulting in only peatlands and primary forests being included in the moratorium, with loopholes for mining and some energy and food crops.


Experts: sustainable logging in rainforests impossible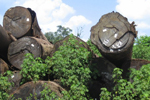 (07/19/2012) Industrial logging in primary tropical forests that is both sustainable and profitable is impossible, argues a new study in Bioscience, which finds that the ecology of tropical hardwoods makes logging with truly sustainable practices not only impractical, but completely unprofitable. Given this, the researchers recommend industrial logging subsidies be dropped from the UN's Reducing Emissions from Deforestation and Forest Degradation (REDD+) program. The study, which adds to the growing debate about the role of logging in tropical forests, counters recent research making the case that well-managed logging in old-growth rainforests could provide a "middle way" between conservation and outright conversion of forests to monocultures or pasture.


Industrial logging leaves a poor legacy in Borneo's rainforests


(07/17/2012) For most people "Borneo" conjures up an image of a wild and distant land of rainforests, exotic beasts, and nomadic tribes. But that place increasingly exists only in one's imagination, for the forests of world's third largest island have been rapidly and relentlessly logged, burned, and bulldozed in recent decades, leaving only a sliver of its once magnificent forests intact. Flying over Sabah, a Malaysian state that covers about 10 percent of Borneo, the damage is clear. Oil palm plantations have metastasized across the landscape. Where forest remains, it is usually degraded. Rivers flow brown with mud.


Scientists propose a new way forward on orangutan conservation


(07/16/2012) Orangutans are in dire need of a revised conservation approach, according to a new study in the Annals of the New York Academy of Sciences. While the plight of the species is widely recognized within the conservation community—receiving international attention in the form of scientific research, funding, and NGO efforts—the authors argue that "there has been frustratingly little progress."


Indonesia green news: 70% of Indonesia's coral reefs damaged; Authorities exploring corruption charges in Tripa

(07/15/2012) 70 percent of Indonesia's coral reefs have some degree of damage found an assessment by the Indonesian Institute of Sciences (Lembaga Ilmu Pengetahuan Indonesia or LIPI). Coral reef monitoring carried out in 77 regions across Indonesia found only 30 percent of the archipelago's coral reefs are in good condition. 37 percent have low levels of damage, while a third are severely damaged. Reef damage is caused by a variety of factors including explosive fishing, mining waste, and bleaching driven by global warming.


KFC-Indonesia suspends purchases from Asia Pulp & Paper due to deforestation, says Greenpeace

(07/13/2012) The Indonesian arm of Kentucky Fried Chicken (KFC) has suspended purchases from Asia Pulp & Paper (APP) due to concerns over deforestation, says Greenpeace, which is campaigning to reform the paper giant's forestry practices and fiber sourcing policy.


Despite moratorium, Indonesia failing to take action on illegal palm oil plantations

(07/12/2012) Indonesian authorities are failing to take action against a palm oil company that is operating illegally in Central Kalimantan, alleges a new report by the Environmental Investigation Agency (EIA) and Telapak.


Pastures, not forest, are best place for oil palm expansion in Colombia

(07/11/2012) Colombia is targeting a six-fold increase in crude palm-oil production by 2020. Conservationists fear this may compromise the nation's natural ecosystems, but a new study suggests the impact may be minimized by limiting new oil palm plantations to certain areas of pasture land.


In pictures: Rainforests to palm oil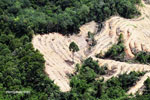 (07/02/2012) In late May I had the opportunity to fly from Kota Kinabalu in Malaysian Borneo to Imbak Canyon and back. These are some of my photos. Historically Borneo was covered by a range of habitats, including dense tropical rainforests, swampy peatlands, and natural grasslands. But its lowland forests have been aggressively logged for timber and then converted for oil palm plantations.


Investigation into Riau pulp companies could save 60,000 ha of forest allocated for clearing

(07/01/2012) An NGO alliance in Riau urged the Indonesian government to investigate 14 companies following the conviction of several officials for corruption in issuing permits. The NGOs said if the 14 companies implicated, Riau could save nearly 60 thousand hectares of forests, planned to be transformed into plantations. The 14 companies are associated with RAPP and Asia Pulp & Paper (APP).


Indonesia eco-newswrap: farmers threaten to immolate themselves over plantation plan

(06/28/2012) Pulau Island farmers are threatening to immolate themselves after the Indonesian Ministry of Forestry has ignored their request to stop a part of their island from being converted into eucalyptus plantations by PT Riau Andalan Pulp and Paper. A letter from the farmers, who are members of the Riau Farmer Union, to Indonesian President Susilo Bambang Yudhoyono received no response, and the activists say 10 of them will travel to the presidential palace in Jakarta on June 25 and burn themselves alive in protest.


Indonesian fires trigger haze alerts in Malaysia

(06/24/2012) Fires set for land clearing in Indonesia triggered health warnings in Kuala Lumpur and other parts of Malaysia last week, reports the Associated Press.


Indian palm oil consumption driving deforestation in Indonesia, says Greenpeace

(06/19/2012) Greenpeace opened a new front in its effort to push Indonesia's palm oil industry to reduce its reliance on forest conversion for oil palm plantations: India, the world's largest market for palm oil.


Palm oil giant prepares for second-largest IPO of 2012

(06/13/2012) Felda Global Ventures Holdings Bhd. is readying a $3.2 billion public offering to fund expansion of its palm oil business, reports The Wall Street Journal.


Jaguars photographed in palm oil plantation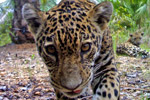 (06/06/2012) As the highly-lucrative palm oil plantation moves from Southeast Asia to Africa and Latin America, it brings with it concerns of deforestation and wildlife loss. But an ongoing study in Colombia is finding that small palm oil plantations may not significantly hurt at least one species: the jaguar. Researchers in Magdalena River Valley have taken the first ever photos of jaguars in a palm plantation, including a mother with two cubs, showing that the America's biggest cat may not avoid palm oil plantations like its Asian relative, the tiger.


Palm oil giant moves forward on zero deforestation initiative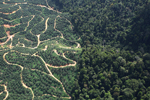 (06/05/2012) One of the world's largest palm oil companies has become the first to identify and disclose high carbon forests and peatlands in its concessions. Golden Agri-Resources Limited (GAR), the owner of Indonesia's palm oil giant PT SMART Tbk, on Monday published a carbon assessment of its holdings in Indonesian Borneo. The report is an important milestone under GAR's forest conservation policy, which prohibits conversion of land with more than 35 tons of carbon per hectare and moves the company toward a zero deforestation target.


Pressured in West, APP looks toward markets in Middle East, Africa

(06/03/2012) Facing pressure in Europe and the United States over its environmental practices and the E.U.'s Timber Legality and Verification System (SVLK), Asia Pulp & Paper is planning to increase sales in Africa and the Middle East, the paper giant told the Investor Daily.


3 elephants killed on Indonesian oil palm plantation in Sumatra

(06/01/2012) Three critically endangered Sumatran elephants were poisoned to death within an palm oil plantation on the island of Sumatra, reports the Associated Press.


Palm oil giant making good on forest commitment in Indonesia, finds independent analysis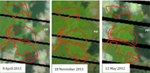 (05/29/2012) Palm oil giant PT SMART appears to be honoring its commitment to avoid conversion of high carbon forests in Indonesian Borneo, reports a new assessment published by Greenomics, an Indonesian environmental activist group. The report was issued 15 months after PT SMART — a subsidiary of Singapore-based Golden Agri Resources (GAR) and owned by Indonesia's Sinarmas Group — signed a landmark agreement with The Forest Trust (TFT) to spare forests and peatlands that have more than 35 tons of carbon per hectare. The deal came after a damaging Greenpeace campaign, which targeted PT SMART for clearing orangutan habitat in Kalimantan and cost the company millions of dollars in contracts.


Another red herring from Asia Pulp & Paper on its deforestation problem


(05/29/2012) In a press release issued last Thursday, Asia Pulp & Paper (APP) asserted that the presence of mixed tropical hardwood fiber (MTH) in its products 'does not come from the felling of virgin tropical rainforest trees in Indonesia'. The embattled paper giant goes on to say that 'the presence of MTH fiber says nothing about whether the product is sustainable or not" and that "MTH can be found easily in recycled paper.' All these points are true. But what APP doesn't tell you is that its response is yet another facade in its effort to deflect criticism from its forestry practices.


Pictures: mama and baby orangutan saved from palm oil developers

(05/19/2012) A mother orangutan and its baby were rescued from an area of forest that was being bulldozed for an oil palm plantation in Sumatra, reports the Orangutan Information Centre (OIC), which participated in the translocation of the red apes.


U.S. car manufacturers linked to Amazon destruction, slave labor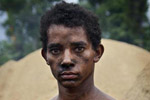 (05/14/2012) According to a new report by Greenpeace, top U.S. car companies such as Ford, General Motors, and Nissan are sourcing pig iron that has resulted in the destruction of Amazon rainforests, slave labor, and land conflict with indigenous tribes. Spending two years documenting the pig iron trade between northeastern Brazil and the U.S., Greenpeace has discovered that rainforests are cut and burned to power blast furnaces that produce pig iron, which is then shipped to the U.S. for steel production.


Can loggers be conservationists?


(05/10/2012) Last year researchers took the first ever publicly-released video of an African golden cat (Profelis aurata) in a Gabon rainforest. This beautiful, but elusive, feline was filmed sitting docilely for the camera and chasing a bat. The least-known of Africa's wild cat species, the African golden cat has been difficult to study because it makes its home deep in the Congo rainforest. However, researchers didn't capture the cat on video in an untrammeled, pristine forest, but in a well-managed logging concession by Precious Woods Inc., where scientist's cameras also photographed gorillas, elephants, leopards, and duikers.


Cambodia suspends economic land concessions

(05/07/2012) Cambodian Prime Minister Hun Sen announced today that Cambodia would be temporarily suspending new economic land concessions and would revoke any concessions from companies involved in illegal logging, the evictions of locals or land-grabbing. The announcement comes two week after the high-profile death of local forest activist, Chut Wutty, who was shot and killed by military police while investigating illegal logging with two journalists.


Indonesia's Environment Ministry to sue APP, APRIL in $225B illegal logging case

(05/03/2012) Indonesia's Ministry of Environment is planning to sue 14 pulp and paper companies for illegally logging forests in Riau Province on the island of Sumatra, reports Tempo Magazine. 12 of the 14 companies are linked to Asia Pulp & Paper (APP) and Asian Pacific Resources International Holdings Limited (APRIL), pulp and paper giants that have been heavily criticized by environmentalists for destroying rainforests and peatlands that serve as critical habitat for endangered tigers, elephants, and orangutans.


Exploring Asia's lost world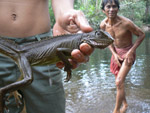 (05/03/2012) Abandoned by NGOs and the World Bank, carved out for rubber plantations and mining by the Cambodian government, spiraling into a chaos of poaching and illegal logging, and full of endangered species and never-explored places, Virachey National Park may be the world's greatest park that has been written off by the international community. But a new book by explorer and PhD student, Greg McCann, hopes to change that. Entitled Called Away by a Mountain Spirit: Journey to the Green Corridor, the book highlights expeditions by McCann into parts of Virachey that have rarely been seen by outsiders and have never been explored scientifically, including rare grasslands that once housed herds of Asian elephants, guar, and Sambar deer, before poachers drove them into hiding, and faraway mountains with rumors of tigers and mainland Javan rhinos.


New attack on Greenpeace in Indonesia

(05/01/2012) As fallout from its campaign against Asia Pulp & Paper grows, Greenpeace's critics have opened a new front on the environmental group, accusing it of "embezzlement", reports Mongabay-Indonesia.



Page 1 | Page 2 | Page 3 | Page 4 | Page 5 | Page 6 | Page 7 | Page 8 | Page 9 | Page 10 | Page 11 | Page 12 | Page 13 | Page 14 | Page 15