News articles on payments for environmental services

---
Mongabay.com news articles on payments for environmental services in blog format. Updated regularly.






Campaign asks consumers to directly support forest conservation

(02/18/2015) A new campaign is calling on consumers to directly support forest conservation with their wallets. Stand For Trees is an initiative launched by Code REDD, a marketing platform for a group of organizations running REDD+ forest conservation projects.
Ecosystem services pioneer wins $1M award
(02/05/2015) Forest Trends, a non-profit that is working to develop market-based tools and approaches to value ecosystems for the services they afford, has won a million dollar award from the John D. and Catherine T. MacArthur Foundation. Forest Trends was selected for '[bringing] the value of forests into the modern economy.'
Financial pledges for REDD+ slow to be disbursed, finds report
(01/27/2015) Only a small fraction of the $7.3 billion pledged under the Reducing Emissions from Deforestation and Degradation (REDD+) program has actually been disbursed, find a new report that tracked REDD+ finance in seven countries. The report, published by Forest Trends, analyzed REDD+ financial flows between 2009 and 2012 in Brazil, Colombia, Ecuador, Ghana, Liberia, Tanzania and Vietnam
Saving the Atlantic Forest would cost less than 'Titanic'
(08/28/2014) Want to save the world's most imperiled biodiversity hotspot? You just need a down payment of $198 million. While that may sound like a lot, it's actually less than it cost to make the film, Titanic. A new study published today in Science finds that paying private landowners to protect the Atlantic Forest would cost Brazil just 6.5 percent of what it currently spends ever year on agricultural subsidies.
Next big idea in forest conservation? Making community protection economically viable
(05/29/2014) After years of discovering new species and setting up protected areas, Neil Burgesses' career changed. Currently he is focused on community-driven conservation and on how to improve protected areas in Africa's Eastern Arc mountains region. Neil Burgess has worked in the conservation field for over twenty years, mainly in Tanzania where he also lived for five years.
REDD+ could fail without near-term financial support
(02/06/2014) An ambitious plan to save the world's tropical forests by valuing them for the carbon the store may fail to reduce deforestation unless governments and multilateral institutions significantly scale up financial commitments to the program, argues a new report published by the Global Canopy Programme, the Amazon Environmental Research Institute, Fauna & Flora International, and UNEP Finance Initiative.
REDD+ program to cut deforestation gets final approval in Warsaw
(11/22/2013) Negotiators in Warsaw have reached formal agreement on Reducing Emissions from Deforestation and Degradation (REDD+), a program that aims to compensate tropical countries for protecting their forests. After seven years of discussions, countries approved the final REDD+ text on Friday at the COP17.
REDD+ carbon market stabilizes, but risk of supply glut looms
(11/13/2013) The market for carbon credits generated under projects that reduce emissions from deforestation and forest degradation (REDD) showed signs of stabilizing in 2012 after a sharp drop in 2011, finds Forest Trends' new assessment of the global forest carbon market. The report shows that offsets representing 8.6 million metric tons of carbon dioxide were transacted in 2012, a 16 percent increase over 2011. But the average value of each credit dipped 8 percent from $8.50 to $7.80. Nonetheless the activity suggests the market of REDD+ credits may have stabilized after the volume fell 62 percent between 2010 and 2011.
Redeeming REDD: a conversation with Michael Brown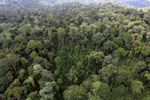 (11/11/2013) In Redeeming REDD: Policies, Incentives and Social Feasibility for Avoided Deforestation, anthropologist Michael Brown relays a constructive critique of the contemporary aims, standards and modalities for mitigating climate change by reducing emissions from deforestation and degradation (REDD). Brown advocates for REDD as a viable mechanism for the long-term pro-poor conservation and restoration of tropical forests as well—but only if local forest dwellers and Indigenous. Peoples can join the negotiating table and act as forest stewards. Local people must first be empowered to make 'socially feasible' decisions that are necessary for their livelihoods and well-being. In other words, there can be no environmentalism without credible local leadership, which requires investment in capacity building at the local level for sustainable institutions.
California's next innovation: performance-based rainforest conservation (Commentary)
(07/22/2013) Californians are known as innovation leaders, and once again, we are on the verge of demonstrating critical leadership. Only this time it isn't about the Internet, social networking, reality television, venture capital or electric cars. It is about stopping tropical deforestation and supporting local communities. 'What!?' you say? How is the great state of California, home of bankrupt and massive, thirsty desert cities and Silicon Valley, a place that elected such juggernauts of history as Ronald Reagan and Arnold Schwarzenegger, about to lead in avoiding tropical deforestation?
Billions lost to corruption in Indonesia's forest sector, says report
(07/17/2013) Corruption and mismanagement in Indonesia's forest sector have cost the government billions of dollars in losses in recent years, including over $7 billion in losses from 2007-2011, Human Rights Watch said in a report released yesterday. The report also blasted the country's 'green growth' strategy, saying that despite recent reforms, Indonesia's forestry policies as they are implemented today continue to allow widespread forest clearing and threaten the rights and livelihoods of forest-dependent communities.
Market for REDD+ carbon credits declines 8% in 2012

(05/30/2013) The market for carbon credits generated from projects that reduce deforestation and forest degradation — a climate change mitigation approach known as REDD+ — dipped eight percent in 2012 according to an annual assessment of the global voluntary carbon market.
How Business and Society Thrive by Investing in Nature - An interview with Mark Tercek
(05/15/2013) In 2008, The Nature Conservancy (TNC) surprised the conservation world when it selected Mark Tercek, an investment banker at Goldman Sachs, as its new president and CEO. For people familiar with Tercek, however, the move made perfect sense: he was a leading figure in Goldman's efforts to pursue new environmental policies. While at the helm of TNC, Mark Tercek has continued his focus on ecosystem services or attributing economic value to nature. In his new book, Nature's Fortune, Mark discusses the fruit of this work.
Featured video: local communities successfully conserve forests in Ethiopia

(04/17/2013) A participatory forest management (PFM) program in Ethiopia has made good on forest preservation and expansion, according a recent article and video interview (below) from the Guardian. After 15 years, the program has aided one community in expanding its forest by 9.2 percent in the last decade, while still allowing community access to forest for smallscale logging in Ethiopia's Bale Mountains.
6 lessons for stopping deforestation on the frontier
(04/09/2013) In 1984, at the tail end of the Brazilian dictatorship, I took up residence in a frontier town called Paragominas in the eastern Amazon. I went to study rainforests and pasture restoration, but soon became captivated as well by the drama of the frontier itself. Forests were hotly contested among cattle ranchers, smallholder communities, land speculators and more than a hundred logging companies, sometimes with fatal results. If we are to meet rising global demand for food, conserve tropical forests, and mitigate climate change at the pace that is necessary, we must become much better at taming aggressive, lawless tropical forest frontiers where people are making a lot of money cutting forests down.
Progress in incentive-based protection of forests and other watersheds

(03/29/2013) There are two ways to look at Charting New Waters: State of Watershed Payments 2012 - the latest report released by Forest Trends on incentive-based water protection. One is that investments in watershed protection are fast approaching a tipping point - rising 25% from the previous year and with 25% of all recorded investments occurring within last two years. The other is that investments in watershed protection have a long ways to go before they are more than a scant drop in the bucket in terms of world GDP, prevalent outside of China, or independent of government/non-profit aid. The truth lies somewhere in between.
Panama's indigenous people drop REDD+

(03/19/2013) The National Coordinator of Indigenous Peoples in Panama (COONAPIP) has announced it is withdrawing from the United Nation's REDD+ program following a series of disagreements. The exit of COONAPIP from the negotiating table with UN officials and the Panamanian government will likely be a blow to the legitimacy of REDD+ in the central American country. REDD, or Reducing Emissions from Deforestation and Degradation, is a program to reduce emissions by safeguarding forests.
Innovative idea: wildlife income may help people withstand drought in Africa

(03/18/2013) Getting local people to become invested in wildlife conservation is not always easy, especially in parts of the world where protected areas are seen as taking away natural resources from local communities. This tension lies around Gonarezhou National Park in Zimbabwe, where a growing population of livestock herders competes with wildlife.
The need to jump-start REDD to save forests
(03/08/2013) At least US$7.3 billion has been pledged for REDD+ over the period from 2008 to 2015, with $4.3 billion pledged for REDD+ readiness during the fast-start period alone (2010-2012). In addition to these funds, private investors, private foundations, and others have been channeling financial support to developing countries for REDD+ and related programs for several years now.
A promising initiative to address deforestation in Brazil at the local level
(03/05/2013) The history of the Brazilian Amazon has long been marked by deforestation and degradation. Until recently the situation has been considered out of control. Then, in 2004, the Brazilian government launched an ambitious program to combat deforestation. Public pressure—both national and international—was one of the reasons that motivated the government to act. Another reason was that in 2004, deforestation contributed to more than 55 percent of Brazil's total greenhouse gas emissions, making Brazil the fourth-largest greenhouse gas emitter in the world.
Can saving forests help feed the world?
(02/28/2013) As world population climbs from 7 to a projected 9 billion people and emerging and developing economies demand ever more of the food and fiber that drive deforestation, many environmentalists ask with increasing urgency whether and how tropical forests can survive. But the question may actually be whether and how the world's increasing, and increasingly rich, population can be fed unless tropical forests survive.
Over $8 billion invested in watersheds in 2011

(01/28/2013) Unlike cars, hamburgers, and computers, clean drinking water is a requirement for human survival. In a bid to safeguard this essential resource, more and more nations are moving toward protecting ecosystems, such as forests, wetlands, and streams. In fact, according to a new report by Forest Trends' Ecosystem Marketplace, nations spent $8.17 billion in 2011 to secure freshwater by conserving watersheds.
Reducing the risk that REDD+ will shift conservation funding away from biodiverse forests

(12/10/2012) One of the major concerns about the Reducing Emissions from Deforestation and Degrdatation (REDD+) program is that it could prioritize conservation of high carbon ecosystems like peatlands over high biodiversity landscapes, effectively shifting conservation funding away key wildlife-rich areas. A new paper, published in Tropical Conservation Science, analyzes the issue and suggests approaches that could reduce the potential detrimental impacts of REDD+ on biodiversity.
Unique program to leave oil beneath Amazonian paradise raises $300 million
(11/26/2012) The Yasuni-ITT Initiative has been called many things: controversial, ecological blackmail, revolutionary, pioneering, and the best chance to keep oil companies out of Ecuador's Yasuni National Park. But now, after a number of ups and downs, the program is beginning to make good: the Yasuni-ITT Initiative has raised $300 million, according to the Guardian, or 8 percent of the total amount needed to fully fund the idea.
Colombia gets world's first VCS validated and verified REDD project on collective lands

(11/16/2012) A conservation project in Colombia has broken new ground in the world of forest carbon credits. The project, run as partnership between an Afro-indigenous community and a Colombian company, is the first REDD+ project certified under the Verified Carbon Standard (VCS) in Colombia. More importantly, it is also the first certified REDD+ project on community-owned, collectively-titled land.
As forest carbon credit market grows, REDD fails to keep pace, finds report

(11/05/2012) Forest carbon credits reached a record market value in 2011, but the market for credits generated under the Reducing Emissions from Deforestation and Degradation (REDD) mechanism fell sharply, as new projects were slower-than-expected to develop and faced political and economic headwinds, reports a new assessment of the global forest carbon market published by Ecosystem Marketplace.
Indigenous groups in Panama wait for UN REDD to meet promises
(08/30/2012) A dispute over the implementation of REDD+ (Reducing Emissions from Deforestation and Degradation) in Panama has pitted the United Nations (UN) against the nation's diverse and large indigenous groups. Represented by the National Coordinator of Indigenous Peoples in Panama (COONAPIP), indigenous groups charge that the UN has failed to meet several pledges related to kick-starting REDD+ with their support, including delaying a $1.79 million payment to the group to begin REDD+-related activities. The on-going dispute highlights the perils and complexities of implementing REDD+, especially concerns that the program might disenfranchise indigenous groups who have long been the stewards of their forest territories.
Experts: sustainable logging in rainforests impossible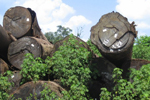 (07/19/2012) Industrial logging in primary tropical forests that is both sustainable and profitable is impossible, argues a new study in Bioscience, which finds that the ecology of tropical hardwoods makes logging with truly sustainable practices not only impractical, but completely unprofitable. Given this, the researchers recommend industrial logging subsidies be dropped from the UN's Reducing Emissions from Deforestation and Forest Degradation (REDD+) program. The study, which adds to the growing debate about the role of logging in tropical forests, counters recent research making the case that well-managed logging in old-growth rainforests could provide a "middle way" between conservation and outright conversion of forests to monocultures or pasture.
Can loggers be conservationists?
(05/10/2012) Last year researchers took the first ever publicly-released video of an African golden cat (Profelis aurata) in a Gabon rainforest. This beautiful, but elusive, feline was filmed sitting docilely for the camera and chasing a bat. The least-known of Africa's wild cat species, the African golden cat has been difficult to study because it makes its home deep in the Congo rainforest. However, researchers didn't capture the cat on video in an untrammeled, pristine forest, but in a well-managed logging concession by Precious Woods Inc., where scientist's cameras also photographed gorillas, elephants, leopards, and duikers.
As world bodies dally, private sector, local governments forge ahead on valuing nature

(03/28/2012) Despite slow progress via the U.N. process and other intergovernmental bodies, national governments, municipalities, and the private sector are moving ahead with initiatives to measure and compensate the value of services afforded by ecosystems, said a leading forestry expert speaking on the sidelines of the Skoll World Forum on Social Entrepreneurship meeting this week in Oxford.
Ecuador makes $116 million to not drill for oil in Amazon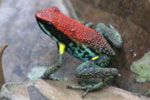 (01/02/2012) A possibly ground-breaking idea has been kept on life support after Ecuador revealed its Yasuni-ITT Initiative had raked in $116 million before the end of the year, breaking the $100 million mark that Ecuador said it needed to keep the program alive. Ecuador is proposing to not drill for an estimated 850 million barrels of oil in the Ishpingo-Tambococha-Tiputinin (ITT) blocs of Yasuni National Park if the international community pledges $3.6 billion to a United Nations Development Fund (UNDF), or about half of what the oil is currently worth. The Yasuni-ITT Initiative would preserve arguably the most biodiverse region on Earth from oil exploitation, safeguard indigenous populations, and keep an estimated 410 million tons of CO2 out of the atmosphere. However, the initiative is not without its detractors, some arguing the program is little more than blackmail; meanwhile proponents say it could prove an effective way to combat climate change, deforestation, and mass extinction.
Yasuni ITT: the virtues and vices of environmental innovation

(12/07/2011) As the 17th Conference of the Parties to the United Nations Framework Convention on Climate Change (UNFCCC) is taking place in Durban, Ecuador has embarked on the development of a project presented as highly innovative. This project targets Yasuni National Park, which has been protected since 1979. Yasuni is home to several indigenous peoples and is a biodiversity hotspot. But it so happens that the park also sits atop a vast oil field of 846 million barrels, representing about 20 percent of the country's oil reserves. The acronym Yasuni ITT stands for Ishpingo-Tambococha-Tiputinin, which are the names of three potential zones for oil extraction.
Jump-starting REDD finance: $3 billion Forest Finance Facility needed to halve deforestation within a decade

(12/06/2011) How to finance a means to reduce deforestation, which contributes emissions equivalent to the entire transport sector combined, has had some encouragement at the UN Climate meeting in Durban this week. An à la carte approach, where no source is ruled out, is emerging, leaving the door open to private sector finance for the first time. And with progress imminent in two other crucial areas of safeguards and reference levels, REDD+, a novel mechanism to halt deforestation, is once more likely to be the biggest winner.
Forest carbon projects rake in $178 million in 2010
(09/29/2011) Investors funneled $178 million into forest carbon projects intended to mitigate global climate change last year, according to a new report by Forest Trends' Ecosystem Marketplace. By trading a record 30.1 million tons of carbon dioxide equivalent (MtC02e), the market saw a 48 percent rise over 2009—including a rise in private investors over non-profits as well as greater support for the global program Reduced Emissions from Deforestation and forest Degradation (REDD)—shows that the burgeoning market may be beginning to make good on its promise to provide funds to save forests for their ecosystem services with an initial focus on carbon.
EcoCommerce 101: adding an ecological dimension to the economy

(09/02/2011) EcoCommerce 101: Adding an Ecological Dimension to the Economy provides a foundation for an analysis of environmental economics from the perspective of a theorist and a practitioner. The author, a fifth-generation farmer living in the USA with a background in economics, separates his book into three easy-to-read sections.
South Sudan's choice: resource curse or wild wonder?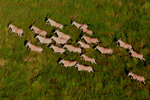 (07/11/2011) After the people of South Sudan have voted overwhelmingly for independence, the work of building a nation begins. Set to become the world's newest country on July 9th of this year, one of many tasks facing the nation's nascent leaders is the conservation of its stunning wildlife. In 2007, following two decades of brutal civil war, the Wildlife Conservation Society (WCS) surveyed South Sudan. What they found surprised everyone: 1.3 million white-eared kob, tiang (or topi) antelope and Mongalla gazelle still roamed the plains, making up the world's second largest migration after the Serengeti. The civil war had not, as expected, largely diminished the Sudan's great wildernesses, which are also inhabited by buffalo, giraffe, lion, bongo, chimpanzee, and some 8,000 elephants. However, with new nationhood comes tough decisions and new pressures. Multi-national companies seeking to exploit the nation's vast natural resources are expected to arrive in South Sudan, tempting them with promises of development and economic growth, promises that have proven uneven at best across Africa.
Germany backs out of Yasuni deal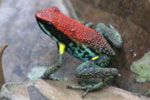 (06/13/2011) Germany has backed out of a pledge to commit $50 million a year to Ecuador's Yasuni ITT Initiative, reports Science Insider. The move by Germany potentially upsets an innovative program hailed by environmentalists and scientists alike. This one-of-a-kind initiative would protect a 200,000 hectare bloc in Yasuni National Park from oil drilling in return for a trust fund of $3.6 billion, or about half the market value of the nearly billion barrels of oil lying underneath the area. The plan is meant to mitigate climate change, protect biodiversity, and safeguard the rights of indigenous people.
Environment versus economy: local communities find economic benefits from living next to conservation areas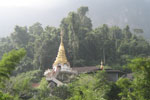 (06/12/2011) While few would question that conserving a certain percentage of land or water is good for society overall, it has long been believed that protected areas economically impoverish, rather than enrich, communities living adjacent to them. Many communities worldwide have protested against the establishment of conservation areas near them, fearing that less access and increased regulations would imperil their livelihoods. However, a surprising study overturns the common wisdom: showing that, at least in Thailand and Costa Rica, protected areas actually boost local economies and decrease poverty.
Prosperity without Growth: Economics for a Finite Planet

(05/23/2011) Prosperity without Growth: Economics for a Finite Planet challenges us to imaging a world where growth and unmitigated consumption do not equal development. In fact, as clearly described throughout, countries with unmitigated consumption are the underdeveloped countries of the 21st Century expanding our global ecological debt at the expense of countries who are more sophisticated in their development practices with similar prosperity levels while incurring less "national" ecological debt.
Is Indonesia losing its most valuable assets?
(05/16/2011) Deep in the rainforests of Malaysian Borneo in the late 1980s, researchers made an incredible discovery: the bark of a species of peat swamp tree yielded an extract with potent anti-HIV activity. An anti-HIV drug made from the compound is now nearing clinical trials. It could be worth hundreds of millions of dollars a year and help improve the lives of millions of people. This story is significant for Indonesia because its forests house a similar species. In fact, Indonesia's forests probably contain many other potentially valuable species, although our understanding of these is poor. Given Indonesia's biological richness — Indonesia has the highest number of plant and animal species of any country on the planet — shouldn't policymakers and businesses be giving priority to protecting and understanding rainforests, peatlands, mountains, coral reefs, and mangrove ecosystems, rather than destroying them for commodities?
Valuing Ecosystem Services: The Case of Multi-functional Wetlands

(05/16/2011) Valuing Ecosystem Services: The Case of Multi-functional Wetlands provides the clearest guide yet to describing and implementing in a systematic fashion payments for ecosystems services (PES) strategies for wetland protection mechanisms. By focusing initially on frameworks and obstacles to implementation of wetland protection strategies such as property rights, measuring and monitoring, behavior and compensation, cultural barriers and external factors, the authors posit that is possible to effectively value multi-functional wetlands.
Reforestation program in China preventing future disasters

(05/13/2011) China's response to large-scale erosion with reforestation is paying off according to a study in the Proceedings of the National Academy of Science (PNAS). The 10-year program, known as Sloping Land Conversion Program (SLCP), is working to turn some 37 million acres back into forest or grasslands after farming on steep slopes in the Yangtze and Yellow River basins had made them perilously susceptible to erosion and flooding.
Denver puts water fees toward forest conservation

(03/06/2011) Like many cities around the world, Denver gets its drinking water from rivers and reservoirs, which in turn get their water from forests. Many of those forests, however, are in trouble – thanks to funding cuts, climate change, and a horde of opportunistic beetles. That puts the city's water supply at risk as well, so Denver teamed up with the U.S. Forest Service to funnel money it collects from water fees into forest restoration. And it's not the only city to do so.
Protecting forests can cut water filtration costs

(03/04/2011) Clean water doesn't come cheap. Communities and businesses often rely on expensive water filtration infrastructure to ensure their clean water supplies. But communities around the world have been protecting upstream forests instead of building new, costly water treatment infrastructure. Can this strategy work in the US south?
As South Sudan eyes independence, will it choose choose to protect its wildlife?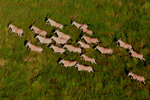 (02/11/2011) After the people of South Sudan have voted overwhelmingly for independence, the work of building a nation begins. Set to become the world's newest country on July 9th of this year, one of many tasks facing the nation's nascent leaders is the conservation of its stunning wildlife. In 2007, following two decades of brutal civil war, the Wildlife Conservation Society (WCS) surveyed South Sudan. What they found surprised everyone: 1.3 million white-eared kob, tiang (or topi) antelope and Mongalla gazelle still roamed the plains, making up the world's second largest migration after the Serengeti. The civil war had not, as expected, largely diminished the Sudan's great wildernesses, which are also inhabited by buffalo, giraffe, lion, bongo, chimpanzee, and some 8,000 elephants. However, with new nationhood comes tough decisions and new pressures. Multi-national companies seeking to exploit the nation's vast natural resources are expected to arrive in South Sudan, tempting them with promises of development and economic growth, promises that have proven uneven at best across Africa.
Can 'water footprinting' help cut the 500 liters of H2O needed to produce a carton of OJ?

(02/11/2011) Carbon trading promotes good behavior by creating a standardized currency representing a verifiable environmental benefit. Payments for watershed services do the same for cutbacks in water pollution, albeit on a smaller scale. Now, the Nature Conservancy and the Coca-Cola Company are experimenting with a new method of "water footprinting" that could do the same for total water use – a key component in the development of a market-based scheme that would promote responsible water usage.
The ocean crisis: hope in troubled waters, an interview with Carl Safina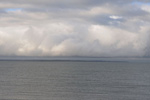 (02/07/2011) Being compared—by more than one reviewer—to Henry Thoreau and Rachel Carson would make any nature writer's day. But add in effusive reviews that compare one to a jazz musician, Ernest Hemingway, and Charles Darwin, and you have a sense of the praise heaped on Carl Safina for his newest work, The View from Lazy Point: A Natural Year in an Unnatural World. Like Safina's other books, The View from Lazy Point focuses on the beauty, poetry, and crisis of the world's oceans and its hundreds-of-thousands of unique inhabitants. Taking the reader on a journey around the world—the Arctic, Antarctic, and the tropics—Safina always returns home to take in the view, and write about the wildlife of his home, i.e. Lazy Point, on Long Island. While Safina's newest book addresses the many ways in which the ocean is being degraded, depleted, and ultimately imperiled as a living ecosystem (such as overfishing and climate change) it also tweezes out stories of hope by focusing on how single animals survive, and in turn how nature survives in an increasingly human world. However, what makes Safina's work different than most nature writing is his ability to move seamlessly from contemporary practical problems to the age-old philosophical underpinnings that got us here. By doing so, he points a way forward.
Obama's State of the Union salmon joke highlights complexity of coastal ecosystem services

(01/29/2011) U.S. President Barack Obama told his now-famous salmon joke on Tuesday to illustrate the silliness of unnecessarily complex regulation, but the joke says more about the complexity of coastal ecosystems – and the challenge of keeping them intact in the face of growing development – than it does about regulatory dysfunction. It's a challenge that must – and can – be met by getting the private sector involved in protecting the nature along our coasts.
Oil, indigenous people, and Ecuador's big idea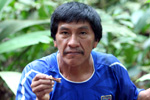 (11/23/2010) Ecuador's big idea—potentially Earth-rattling—goes something like this: the international community pays the small South American nation not to drill for nearly a billion barrels of oil in a massive block of Yasuni National Park. While Ecuador receives hundred of millions in an UN-backed fund, what does the international community receive? Arguably the world's most biodiverse rainforest is saved from oil extraction, two indigenous tribes' requests to be left uncontacted are respected, and some 400 million metric tons of CO2 is not emitted from burning the oil. In other words, the international community is being asked to put money where its mouth is on climate change, indigenous rights, and biodiversity loss. David Romo Vallejo, professor at the University of San Francisco Quito and co-director of Tiputini research station in Yasuni, recently told mongabay.com in an interview that this is "the best proposal so far made to ensure the protection of this incredible site."
Undergrads in the Amazon: American students witness beauty and crisis in Yasuni National Park, Ecuador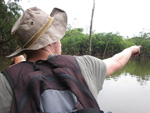 (10/28/2010) Although most Americans have likely seen photos and videos of the world's largest rainforest, the Amazon, they will probably never see it face-to-face. For many, the Amazon seems incredibly remote: it is a dim, mysterious place, a jungle surfeit in adventure and beauty—but not a place to take a family vacation or spend a honeymoon. This means that the destruction of the Amazon, like the rainforest itself, also appears distant when seen from Oregon or North Carolina or Pennsylvania. Oil spills in Ecuador, cattle ranching in Brazil, hydroelectric dams in Peru: these issues are low, if not non-existent, for most Americans. But a visit to the Amazon changes all that. This was recently confirmed to me when I traveled with American college students during a trip to far-flung Yasuni National Park in Ecuador. As a part of a study abroad program with the University of San Francisco in Quito and the Galapagos Academic Institute for the Arts and Sciences (GAIAS), these students spend a semester studying ecology and environmental issues in Ecuador, including a first-time visit to the Amazon rainforest at Tiputini Biodiversity Station in Yasuni—and our trips just happened to overlap.
Foreign corporations devastating Papua New Guinea rainforests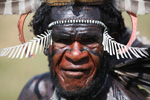 (10/21/2010) A letter in Nature from seven top scientists warns that Papua New Guinea's accessible forest will be lost or heavily logged in just ten to twenty years if swift action isn't taken. A potent mix of poor governance, corruption, and corporate disregard is leading to the rapid loss of Papua New Guinea's much-heralded rainforests, home to a vast array of species found no-where else in the world. "Papua New Guinea has some of the world's most biologically and culturally rich forests, and they're vanishing before our eyes," author William Laurance of James Cook University in Cairns, Australia, said in a statement.
Jackpot: how international community could raise $141 billion for biodiversity

(10/20/2010) Leaders from around the world meeting in Nahoya, Japan for the Convention on Biological Diversity (CBD) to discuss solutions to stem the current mass extinction crisis may be in need of a little book: The Little Biodiversity Finance Book. While a recent report by The Economics of Ecosystems and Biodiversity (TEEB) found that degradation of ecosystems—including biodiversity loss—was costing the global economy $2-5 trillion annually, one of the primary threats to wildlife around the world is simply a lack of funds to enact program. But The Little Biodiversity Finance Book says that with the right policy initiatives the burgeoning ecosystem market could be worth $141 billion by 2020.
Humanity consuming the Earth: by 2030 we'll need two planets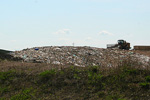 (10/13/2010) Too many people consuming too much is depleting the world's natural resources faster than they are replenished, imperiling not only the world's species but risking the well-being of human societies, according to a new massive study by the World Wildlife Fund (WWF), entitled the Living Planet Report. The report finds that humanity is currently consuming the equivalent of 1.5 planet Earths every year for its activities. This overconsumption has caused biodiversity—in this case, representative populations of vertebrate animals—to fall by 30 percent worldwide since 1970. The situation is more dire in tropical regions where terrestrial species' populations have fallen by 60 percent and freshwater species by 70 percent.
Conserving nature with economics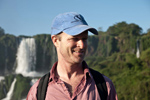 (09/29/2010) While many factors come into consideration when the fate of forests are being determined, economics often play a key role in land use decisions. When the perceived value of forest land is higher as cattle pasture, cropland, or plantation, then trees fall. But what happens when economic assumptions underlying these decisions are wrong? Forests, including the services they provide and the biodiversity they shelter, are lost in vain, much to the detriment of society and the planet. Working to avoid these costly outcomes is the Conservation Strategy Fund (CSF), a California-based nonprofit that trains conservationists to use economics and strategic thinking as assets to conserve natural ecosystems in countries around the globe. CSF runs training programs that help emerging conservation leaders build and strengthen parks, influence policies, and avert damage from infrastructure projects.
Could industrial interests ruin payments for environmental services?

(09/27/2010) One of the biggest ideas in the conservation world over the past decade is Payments for Environmental Services, known as PES, whereby governments, corporations, or the public pays for the environmental services that benefit them (and to date have been free), i.e. carbon, biodiversity, freshwater, etc. For example, Reducing Emissions through Deforestation and Forest Degradation (REDD+) is the largest such proposed PES concept, yet many others are emerging. However, a new study in mongabay.com's open access journal Tropical Conservation Science argues that in order for PES to be effective—and not perversely lead to further harm—decision-makers must consider the danger of paying industrial and commercial interests versus financially supporting local populations, as originally conceived, to safeguard the environment.
How best to balance economic growth and protection of the environment?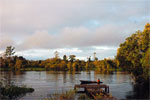 (08/30/2010) When people are hungry for an uncertain income, they will destroy everything. When people become poor due to a poor decision they were excluded from making, who should be responsible for that? Development is seen as the answer to poverty. However, many controversial developments have actually increased poverty, and while the investors in such schemes may benefit, the local people pay the price. This happened in Tundai, a fishing village in the ex-mega rice area near Palangkaraya, Central Kalimantan. When central government in the 1990s decided to convert the peat swamp forests into rice fields, the community had no voice or involvement in the decision. The project failed. Now over a million hectares of former lush forests have become a wasteland, and the people of Tundai have been thrust into poverty.
Scientists sound warning on forest carbon payment scheme
(07/22/2010) Scientists convening in Bali expressed a range of concerns over a proposed mechanism for mitigating climate change through forest conservation, but some remained hopeful the idea could deliver long-term protection to forests, ease the transition to a low-carbon economy, and generate benefits to forest-dependent people.
Paying for nature: putting a price on 'ecosystem services'

(07/12/2010) Ever since humans entered the stage, nature has been providing us with a wide-variety of essential and 'free' services: food production, pollination, soil health, water filtration, and carbon sequestration to name a few. Experts have come to call these 'ecosystem services'. Such services, although vital for an inhabitable planet, have largely gone undervalued in the industrial age, at least officially. Yet as environmental crises pile one on another across the world, a growing number of scientists, economists, environmentalists, and policy-makers are beginning to consider putting a monetary value on 'ecosystem services'.
U.S. farms and forests report draws ire in Brazil; cutting down the Amazon does not mean lower food prices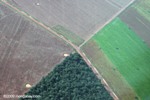 (06/24/2010) Not surprisingly, a US report released last week which argued that saving forests abroad will help US agricultural producers by reducing international competition has raised hackles in tropical forest counties. The report, commissioned by Avoided Deforestation Partners, a US group pushing for including tropical forest conservation in US climate policy, and the National Farmers Union, a lobbying firm, has threatened to erode support for stopping deforestation in places like Brazil. However, two rebuttals have been issued, one from international environmental organizations and the other from Brazilian NGOs, that counter findings in the US report and urge unity in stopping deforestation, not for the economic betterment of US producers, but for everyone.
Indonesia's plan to save its rainforests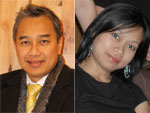 (06/14/2010) Late last year Indonesia made global headlines with a bold pledge to reduce deforestation, which claimed nearly 28 million hectares (108,000 square miles) of forest between 1990 and 2005 and is the source of about 80 percent of the country's greenhouse gas emissions. President Susilo Bambang Yudhoyono said Indonesia would voluntarily cut emissions 26 percent — and up to 41 percent with sufficient international support — from a projected baseline by 2020. Last month, Indonesia began to finally detail its plan, which includes a two-year moratorium on new forestry concession on rainforest lands and peat swamps and will be supported over the next five years by a one billion dollar contribution by Norway, under the Scandinavian nation's International Climate and Forests Initiative. In an interview with mongabay.com, Agus Purnomo and Yani Saloh of Indonesia's National Climate Change Council to the President discussed the new forest program and Norway's billion dollar commitment.
REDD threatens rights of 350 million local people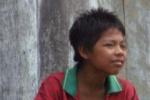 (06/03/2010) Last week the Reducing Emissions from Deforestation and Forest Degradation (REDD) program received a jump start with a four billion US dollar pledge from a number of industrialized nations. Under REDD tropical forest nation will be paid to keep forests standing, however the program—as it currently stands—has provoked concern over the rights of the some 350 million people living in or adjacent to forests. The Accra Caucus on Forests and Climate Change, a coalition of some 100 organizations from 38 countries, has released a report outlining an alternative vision of REDD that would uphold the rights of local and indigenous people while protecting forests.
As Amazon deforestation rates fall, fires increase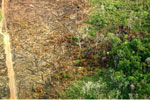 (06/03/2010) While rates of forest loss in the Brazilian Amazon have been on the decline since 2004, the incidence of fire is increasing in the region, undermining some of the carbon emissions savings of reduced deforestation rates, report researchers writing in the journal Science. The paper argues that REDD, a global plan to reduce deforestation and forest degradation, must include measures to eliminate the use of fire from land management in the Amazon.
Corruption could undermine REDD

(06/03/2010) With four billion US dollars pledged last week to kick-start the Reduced Emissions from Deforestation and Forest Degradation (REDD), a new report by Global Witness warns that the funds could do little to stem deforestation if governance and accountability are not improved and corruption tackled. The REDD program provides funds to tropical nations to keep forests standing as a means to sequester carbon.
A total ban on primary forest logging needed to save the world, an interview with activist Glen Barry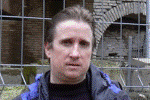 (06/02/2010) Radical, controversial, ahead-of-his-time, brilliant, or extremist: call Dr. Glen Barry, the head of Ecological Internet, what you will, but there is no question that his environmental advocacy group has achieved major successes in the past years, even if many of these are below the radar of big conservation groups and mainstream media. "We tend to be a little different than many organizations in that we do take a deep ecology, or biocentric approach," Barry says of the organization he heads. "[Ecological Internet] is very, very concerned about the state of the planet. It is my analysis that we have passed the carrying capacity of the Earth, that in several matters we have crossed different ecosystem tipping points or are near doing so. And we really act with more urgency, and more ecological science, than I think the average campaign organization."
New protected areas in Brazil contribute to major drop in Amazon deforestation rate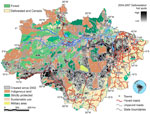 (06/01/2010) Protected areas in the Brazilian Amazon are proving highly effective in reducing forest loss in Earth's largest rainforest, reports a new study based on analysis of deforestation trends in and around indigenous territories, parks, military holdings, and sustainable use reserves. The research, published in the early edition of Proceedings of the National Academy of Sciences, finds that 37 percent of the recent decline in deforestation in the Brazilian Amazon can be attributed to newly established protected areas. Brazil designated some 709,000 square kilometers (274,000 sq mi) of Amazon forest — an area larger than the state of Texas — between 2002 and 2009 under its Amazon Protected Areas Program (ARPA). Meanwhile deforestation in the Brazilian Amazon fell by nearly three-quarters between 2004 and 2009.
Long-distance seed dispersal and hunting, an interview with Kimberly Holbrook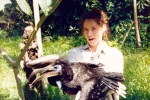 (05/24/2010) Scientists are just beginning to uncover the complex relationship between healthy biodiverse tropical forests and seed dispersers—species that spread seeds from a parent tree to other parts of the forest including birds, rodents, primates, and even elephants. By its very nature this relationship consists of an incredibly high number of variables: how abundant are seed dispersers, which animals spread seeds the furthest, what species spread which seeds, how are human impacts like hunting and deforestation impacting successful dispersal, as well as many others. Dr. Kimberly Holbrook has begun to answer some of these questions.
Taking back the rainforest: Indians in Colombia govern 100,000 square miles of territory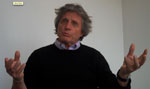 (05/10/2010) Indigenous groups in the Colombian Amazon have long suffered deprivations at the hands of outsiders. First came the diseases brought by the European Conquest, then came abuses under colonial rule. In modern times, some Amazonian communities were virtually enslaved by the debt-bondage system run by rubber traders: Indians could work their entire lives without ever escaping the cycle of debt. Later, periodic invasions by gold miners, oil companies, colonists, and illegal coca-growers took a heavy toll on remaining indigenous populations. Without title to their land, organization, or representation, indigenous Colombians in the Amazon seemed destined to be exploited and abused. But new hope would emerge in the 1980s, thanks partly to the efforts of Martin von Hildebrand, an ethnologist who would help indigenous Colombians eventually win control over 260,000 square kilometers (100,000 square miles) of Amazon rainforest—an area larger than the United Kingdom.
Can markets protect nature?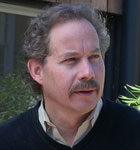 (05/03/2010) Over the past 30 years billions of dollars has been committed to global conservation efforts, yet forests continue to fall, largely a consequence of economic drivers, including surging global demand for food and fuel. With consumption expected to far outstrip population growth due to rising affluence in developing countries, there would seem to be little hope of slowing tropical forest loss. But some observers see new reason for optimism—chiefly a new push to make forests more valuable as living entities than chopped down for the production of timber, animal feed, biofuels, and meat. While are innumerable reasons for protecting forests—including aesthetic, cultural, spiritual, and moral—most land use decisions boil down to economics. Therefore creating economic incentives to maintaining forests is key to saving them. Leading the effort to develop markets ecosystem services is Forest Trends, a Washington D.C.-based NGO that also organizes the Katoomba group, a forum that brings together a wide variety of forest stakeholders, including the private sector, local communities, indigenous people, policymakers, international development institutions, funders, conservationists, and activists.
World failing on every environmental issue: an op-ed for Earth Day
(04/22/2010) The biodiversity crisis, the climate crisis, the deforestation crisis: we are living in an age when environmental issues have moved from regional problems to global ones. A generation or two before ours and one might speak of saving the beauty of Northern California; conserving a single species—say the white rhino—from extinction; or preserving an ecological region like the Amazon. That was a different age. Today we speak of preserving world biodiversity, of saving the 'lungs of the planet', of mitigating global climate change. No longer are humans over-reaching in just one region, but we are overreaching the whole planet, stretching ecological systems to a breaking point. While we are aware of the issues that threaten the well-being of life on this planet, including our own, how are we progressing on solutions?
Where do forest carbon markets go from here?

(04/20/2010) For thousands of years, we have been planting and growing trees without difficulty. It's simple, and forest carbon business strategy can be, too. In fact, it's core to what I'm trying to teach the MBA/MS students in my course at the Erb Institute this semester: If the world's best available technology for removing carbon dioxide from the atmosphere is employing the natural photosynthetic capacity of natural forest management, we can too.
Skoll Foundation Awards $2.2 millon to avoided deforestation and the ecosystem services market

(04/18/2010) This week the Skoll Foundation for Social Entrepreneurship awarded its annual Awards for Social Entrepreneurship and three of the seven prizes went to individuals and organizations focused on tropical forests and ecosystem services, including Forest Trends, Imazon, and Telapak. Each award is worth $765,000, which amounts to over $2.2 million for this space. The awards were presented at the Skoll World Forum in Oxford, United Kingdom.
Depopulation may be harming the Amazon rainforest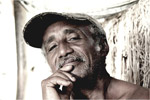 (03/31/2010) Urbanization may be having unexpected impacts in the Amazon rainforest by leaving forest areas vulnerable to exploitation by outsiders, report researchers writing in Conservation Letters. Conducting field surveys during the course of 10,000-kilometers of travel along remote Amazon rivers, Luke Parry of Lancaster University found that a sharp decrease in rural habitation has not been accompanied by a decline in harvesting of wildlife and forest resources, indicating that urban populations exact a heavy toll on distant forests through hunting, fishing, logging, and harvesting of non-timber forest products.
Forest conservation in U.S. climate policy: an interview with Jeff Horowitz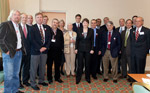 (02/05/2010) The Copenhagen Accord signed in December is widely seen as a disappointment. The Accord set no binding targets for greenhouse gas emissions targets and did not even commitment to a legally binding treaty in the future. Serious work is needed to bring the process back on track. But some progress was made. Countries agreed on international monitoring of emissions (a point of conflict between China and the United States) and funding (rich countries pledged $3 billion a year for the next three years and up to $100 billion a year by 2020) for mitigation and adaptation in developing countries. Furthermore, there were gains for the REDD mechanism, a U.N.-backed plan to compensate developing countries for reducing emissions from deforestation and degradation.
Could special bonds fund the green revolution and stabilize the climate?
(02/02/2010) There is no question that governments around the world are moving slowly and sluggishly to combat climate change, especially when placed against the measures recommended by climate scientists. Only a handful of nations have actually cut overall greenhouse gas emissions, and the past couple decades have seen emissions rise rapidly worldwide as nations like India and China industrialize while Brazil and Indonesia continue massive deforestation. Global temperatures are rising in concert (though with natural fluctuations): the past decade is the warmest on record. After the failure of Copenhagen this past December to produce an ambitious and binding treaty, many are wondering if the world will ever address the threat of climate change or if future generations are set to live in a world far different—and more volatile—than the one we currently enjoy.
Photos: park in Ecuador likely contains world's highest biodiversity, but threatened by oil

(01/19/2010) In the midst of a seesaw political battle to save Yasuni National Park from oil developers, scientists have announced that this park in Ecuador houses more species than anywhere else in South America—and maybe the world. "Yasuní is at the center of a small zone where South America's amphibians, birds, mammals, and vascular plants all reach maximum diversity," Dr. Clinton Jenkins of the University of Maryland said in a press release. "We dubbed this area the 'quadruple richness center.'"
Congo basin rainforest countries

(01/15/2010) Payments for ecosystem services may be a key component in maintaining Central Africa's rainforests as healthy and productive ecosystems, finds a comprehensive assessment of the region's forests.
Forest carbon conservation projects top $100 million

(01/14/2010) The market for carbon credits generated through forest conservation topped $100 million from 2007 through the first half of 2009, despite a global recession and plunging carbon prices in regulated markets, reports a new assessment by Ecosystem Marketplace.
REDD may miss up to 80 percent of land use change emissions

(12/11/2009) The political definition of 'forest' used in REDD (Reduce Emissions from Deforestation and forest Degradation) threatens to undermine the program's objective to conserve ecosystems for their ability to sequester carbon, according to a new analysis by the Alternatives to Slash and Burn (ASB) Partnership for Tropical Forest Margins. In an analysis of three Indonesian provinces using REDD proposals for carbon accounting, ASB found that REDD may miss up to 80 percent of the actual emissions due to land use change. The carbon accounting problems could be fixed, according to ASB, by expanding REDD's purpose from reducing emissions linked to deforestation (considering the problematic definition of forests) to reducing emission from all land use changes that either release or capture greenhouse gases, including but not limited to forests.
Obama on global warming and forest protection

(12/10/2009) President of the United States, Barack Obama, was in Oslo, Norway this morning accepting the Nobel Peace Prize, which he won in part for promising to bring the United States to the negotiating table on climate change—something he has recently done.
REDD+ could turn deforesters into forest protectors

(12/09/2009) Payments for conservation and sustainable management of forests could turn agents of forest destruction into forest protectors, according to a comprehensive analysis of national policy options to reduce deforestation released in Copenhagen by the Center for International Forestry Research (CIFOR).
Changing drivers of deforestation provide new opportunities for conservation
(12/09/2009) Tropical deforestation claimed roughly 13 million hectares of forest per year during the first half of this decade, about the same rate of loss as the 1990s. But while the overall numbers have remained relatively constant, they mask a transition of great significance: a shift from poverty-driven to industry-driven deforestation and geographic consolidation of where deforestation occurs. These changes have important implications for efforts to protect the world's remaining tropical forests in that environmental lobby groups now have identifiable targets that may be more responsive to pressure on environmental concerns than tens of millions of impoverished rural farmers. In other words, activists have more leverage than ever to impact corporate behavior as it relates to deforestation.
Brazilian tribe owns carbon rights to Amazon rainforest land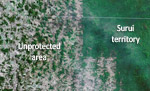 (12/09/2009) A rainforest tribe fighting to save their territory from loggers owns the carbon-trading rights to their land, according to a legal opinion released today by Baker & McKenzie, one of the world's largest law firms. The opinion, which was commissioned by Forest Trends, a Washington, D.C.-based forest conservation group, could boost the efforts of indigenous groups seeking compensation for preserving forest on their lands, effectively paving the way for large-scale indigenous-led conservation of the Amazon rainforest. Indigenous people control more than a quarter of the Brazilian Amazon.
REDD in Madagascar

(12/08/2009) Despite damage from ongoing illegal logging, Madagascar's remaining forests are poised to benefit from the proposed REDD mechanism, a U.N.-backed scheme that would compensate tropical developing countries for reducing emissions from deforestation and degradation, reports a new paper that analyzes efforts to use carbon finance to protect the Indian Ocean island's remaining forests. The research is published in the open-access Madagascar Conservation & Development.
Brazil could halt Amazon deforestation within a decade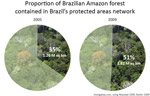 (12/03/2009) Funds generated under a U.S. cap-and-trade or a broader U.N.-supported scheme to reduce greenhouse gas emissions from deforestation and degradation ("REDD") could play a critical role in bringing deforestation in the Brazilian Amazon to a halt, reports a team writing in the journal Science. But the window of opportunity is short — Brazil has a two to three year window to take actions that would end Amazon deforestation within a decade.
Ethnographic maps built using cutting-edge technology may help Amazon tribes win forest carbon payments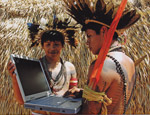 (11/29/2009) A new handbook lays out the methodology for cultural mapping, providing indigenous groups with a powerful tool for defending their land and culture, while enabling them to benefit from some 21st century advancements. Cultural mapping may also facilitate indigenous efforts to win recognition and compensation under a proposed scheme to mitigate climate change through forest conservation. The scheme—known as REDD for reducing emissions from deforestation and degradation—will be a central topic of discussion at next month's climate talks in Copenhagen, but concerns remain that it could fail to deliver benefits to forest dwellers.
REDD may not be enough to save Sumatra's endangered lowland rainforests

(11/24/2009) A prominent REDD project in Aceh Indonesia probably won't be enough to save Northern Sumatra's endangered lowland rainforests from logging and conversion to oil plantations and agriculture, report researchers writing in Environmental Research Letters. The study highlights the contradiction between the Ulu Masen conservation project; which involves Flora and Fauna International, Bank of America, and Australia-based Carbon Conservation, a carbon trading company and the continuing road expansion, and establishment of oil palm plantations in the region.




Page 1 | Page 2