News articles on parks

---
Mongabay.com news articles on parks in blog format. Updated regularly.





Over 100,000 farmers squatting in Sumatran park to grow coffee


(11/06/2012) Sumatra's Bukit Barisan Selatan National Park—home to the Critically Endangered Sumatran rhinos, tigers, and elephants—has become overrun with coffee farmers, loggers, and opportunists according to a new paper in Conservation and Society. An issue facing the park for decades, the study attempted for the first time to determine the number of squatters either living in or farming off Bukit Barisan Selatan National Park, a UNESCO World Heritage Site; the rough census—over 100,000 people—shocked scientists.


Illegal hunting threatens iconic animals across Africa's great savannas, especially predators


(10/25/2012) Bushmeat hunting has become a grave concern for species in West and Central Africa, but a new report notes that lesser-known illegal hunting in Africa's iconic savannas is also decimating some animals. Surprisingly, illegal hunting across eastern and southern Africa is hitting big predators particularly hard, such as cheetah, lion, leopard, and wild dog. Although rarely targets of hunters, these predators are running out of food due to overhunting and, in addition, often becoming victims of snares set out for other species.


After seven year search, scientists film cryptic predator in Minas Gerais

(10/25/2012) South America's rare and little-known bush dog (Speothos venaticus) looks like a miniature dachshund who went bad: leaner, meaner, and not one to cuddle on your lap, the bush dog is found in 11 South American countries, but scientists believe it's rare in all of its habitats, which include the Amazon, the Pantanal wetlands, and the cerrado savannah. Given its scarcity, little is known about its wanderings.


Remarkable comeback: blue iguana downgraded to Endangered after determined conservation efforts

(10/23/2012) The wild blue iguana population has increased by at least 15 times in the last ten years, prompting the IUCN Red List to move the species from Critically Endangered to just Endangered. A targeted, ambitious conservation program, headed by the Blue Iguana Recovery Team, is behind this rare success for a species that in 2002 only numbered between 10 and 25 individuals.


The riot over rhinos: how a luxury and illegal commodity is driving the slaughter of one of the world's iconic megafauna


(10/15/2012) 23,680 = the estimated number of wild rhinoceroses in South Africa. 35,000,000 = the number of American dollars generated by rhino hunting in South Africa. 97% = the percentage increase in illegally-hunted rhinos in 2011 from the national average in 1990. 30,000 = the number of pounds of rhino horns confiscated from poachers since 2010. 65 = the number of horns that have been stolen in South Africa from public display. 430...the number of rhinos killed this year, and counting...


UNESCO disturbed by gas plans for Peru's Manu National Park


(10/15/2012) Major concerns about the danger posed by gas exploration in a UNESCO World Heritage site in the Amazon rainforest has prompted UNESCO to promise to lobby the Peruvian government. Manu National Park's biological diversity exceeds "that of any other place on Earth," according to UNESCO's website, and is inhabited by indigenous people living in "voluntary isolation" who could be decimated if they come into contact with gas workers.


Saving the world's species from oblivion will cost around $80 billion a year, but still a good deal

(10/11/2012) If the world is to conserve its wealth of life—species great and small, beautiful and terrible, beloved and unknown—it will cost from $3.41-4.76 billion annually in targeted conservation funds, according to a new study in Science. But that's not all, the cost of protecting and managing the world's conservation areas was estimated at an additional $76.1 billion a year.


Appreciating elephant individuality: a new approach to preventing conflicts with humans


(10/09/2012) To prevent conflicts between humans and elephants in developed areas, a new study shows there is much to learn from analyzing Asian elephant behavior at the individual level as opposed to population studies. Researchers have traditionally interpreted elephant behavior at the population level, looking for behavior patterns among elephants of similar ages, group sizes, and genders. Today, field researchers in India are studying elephant behavior at the individual level. Their goal is to appreciate the idiosyncrasies of individual elephants in the hopes of predicting their behavior. Nishant Srinivasaiah, of the Tata Institute of Fundamental Research and lead author of the study, told mongabay.com that it is vital "to get to know our elephants more intimately than ever before and, more importantly, to shift our focus from a population to include its individuals as well."


Parrots of the Caribbean: extinction looms in the Bahamas


(10/08/2012) I think about extinction a lot. It's only natural for someone in my line of work. On my way to work I drive past the Colorado National Monument. Even from a distance it's impressive: piles of dark schist 1,500 million years old; Wingate sandstone from the age of dinosaurs, all of it formed into cliffs, carved into spires. I can see Independence monument from the highway; a tall tower of tan sandstone that John Otto climbed near the beginning of the 20th century without rope. The monument is a display of the massive changes in the world. I often think about the rainforests and the oceans that once covered the land. Ecosystems have come and gone, the planet destroyed and rebuilt over and over.


90 percent of oil palm plantations came at expense of forest in Kalimantan


(10/08/2012) From 1990 to 2010 almost all palm oil expansion in Kalimantan came at the expense of forest cover, according to the most detailed look yet at the oil palm industry in the Indonesian state, published in Nature: Climate Change. Palm oil plantations now cover 31,640 square kilometers of the state, having expanded nearly 300 percent since 2000. The forest loss led to the emission of 0.41 gigatons of carbon, more than Indonesia's total industrial emissions produced in a year. Furthermore the scientists warn that if all current leases were converted by 2020, over a third of Kalimantan's lowland forests outside of protected areas would become plantations and nearly quadruple emissions.


NASA satellites catch vast deforestation inside Virunga National Park

(10/03/2012) Two satellite images by NASA, one from February 13, 1999 and the other from September 1, 2008 (see below), show that Virunga National Park is under assault from deforestation. Located in the eastern edge of the Democratic Republic of Congo (DRC) the park has been assailed by entrenched conflict between rebels and government forces, as well as slash-and-burn farming, the charcoal trade, and a booming human population.


Photos: new mammal menagerie uncovered in remote Peruvian cloud forest


(10/03/2012) Every year scientists describe around 18,000 new species, but mammals make up less than half a percent of those. Yet mammal surprises remain: deep in the remote Peruvian Andes, scientists have made an incredible discovery: a rich cloud forest and alpine grassland ecosystem that may be home to no less than eight new mammal species. Although most of these new mammals are currently under study—and have not been officially described yet (a process which can take several years)—lead scientists, Horacio Zeballos of Peru and Gerardo Ceballos of Mexico are certain they have uncovered a small forest, surrounded by deforestation and farmland, that shelters a remarkable menagerie of mammals unknown to scientists until now.


In midst of rhino poaching epidemic, Lewa Wildlife Conservancy has happy problem: too many black rhinos


(10/02/2012) So far this year, South Africa has lost 430 rhinos to poachers, more than one animal a day. The epidemic of rhino poaching, fueled by demand for black-market powdered rhino horn in Vietnam and China, is decimating rhino species worldwide. In fact, last year saw the official extinction of two rhino subspecies: the Vietnamese rhino (Rhinoceros sondaicus annamiticus), a subspecies of the Javan, and the western black rhino (Diceros bicornis longipes), a subspecies of the black. However there is one place where rhinos still thrive. The Lewa Wildlife Conservancy in Kenya has found itself with a unique, but happy, problem: they have so many black rhinos, which are considered Critically Endangered by the IUNC Red List, that they need to move some to stop rhino-fights. In other words, their rhino population has hit its limit for the 25,000 hectare (62,000 acre) nonprofit protected area.


Conflict and perseverance: rehabilitating a forgotten park in the Congo


(09/19/2012) Zebra racing across the yellow-green savannah is an iconic image for Africa, but imagine you're seeing this not in Kenya or South Africa, but in the Democratic Republic of Congo (DRC). Welcome to Upemba National Park: once a jewel in the African wildlife crown, this protected area has been decimated by civil war. Now, a new bold initiative by the Frankfurt Zoological Society (FZS), dubbed Forgotten Parks, is working to rehabilitate Upemba after not only decades of conflict but also poaching, neglect, and severe poverty.


Buffer zones key to survival of maned wolf


(09/17/2012) Known for its abnormally long lanky legs, its reddish-orange coat, and its omnivorous diet, the maned wolf (Chrysocyon brachyurus) is one of the more beautiful and bizarre predators of South America. However its stronghold, the Brazilian Cerrado, is vanishing rapidly to industrialized agriculture and urban development. Now, a new study in mongabay.com's open access journal Tropical Conservation Science reveals the key role of buffer zones and unprotected areas in keeping the maned wolf from extinction in the Cerrado savannah, where only 2 percent of the ecosystem is under protection.


Local knowledge matches scientific data on wildlife abundances

(09/17/2012) How far can scientists trust local knowledge when it comes to ecosystems? This is a question that is undergoing heavy debate in scientific circles. A new study in mongabay.com's open access journal Tropical Conservation Science contributes to the debate by finding that basic local knowledge of animal abundance in Gonarezhou National Park, Zimbabwe aligned closely with scientific surveys.


Extremely rare plant region left unprotected in the Yucatan Peninsula

(09/17/2012) For the first time, scientists have identified the areas of the Yucatan Peninsula that hold the highest concentrations of endangered woody plants, which includes trees, shrubs, and lianas. In doing so they uncovered four key regions, but also noted that the region with the highest concentration of extremely rare plants was left unprotected, according to a new paper in mongabay.com's open access journal Tropical Conservation Science.


Remarkable new monkey discovered in remote Congo rainforest


(09/12/2012) In a massive, wildlife-rich, and largely unexplored rainforest of the Democratic Republic of the Congo (DRC), researchers have made an astounding discovery: a new monkey species, known to locals as the 'lesula'. The new primate, which is described in a paper in the open access PLoS ONE journal, was first noticed by scientist and explorer, John Hart, in 2007. John, along with his wife Terese, run the TL2 project, so named for its aim to create a park within three river systems: the Tshuapa, Lomami and the Lualaba (i.e. TL2), a region home to bonobos, okapi, forest elephants, Congo peacock, as well as the newly-described lesula.


Pictures: Bolivian park may have the world's highest biodiversity


(09/12/2012) With over 90 species of bat, 50 species of snake, 300 fish, 12,000 plants, and 11 percent of the world's bird species, Madidi National Park in Bolivia may be the world's most biodiverse place, according to new surveys by the the Bolivian Park Service (SERNAP) with aid from the Wildlife Conservation Society (WCS).


Tiger and cubs filmed near proposed dam in Thailand

(09/04/2012) A tigress and two cubs have been filmed by remote camera trap in a forest under threat by a $400 million dam in Thailand. To be built on the Mae Wong River, the dam imperils two Thai protected areas, Mae Wong National Park and Huay Kha Khaeng Wildlife Sanctuary, according to the World Wide Fund for Nature (WWF)


Private reserve safeguards newly discovered frogs in Ecuadorian cloud forest


(08/28/2012) Although it covers only 430 hectares (1,063 acres) of the little-known Chocó forest in Ecuador, the private reserve las Gralarias in Ecuador is home to an incredible explosion of life. Long known as a birder's paradise, the Reserva las Gralarias is now making a name for itself as a hotspot for new and endangered amphibians, as well as hundreds of stunning species of butterfly and moth. This is because the reserve is set in the perfect place for evolution to run wild: cloud forest spanning vast elevational shifts. "The pacific slope cloud forests [...] are among the most endangered habitats in the world," explains Reserva las Gralarias' founder, Jane Lyons, in a recent interview with mongabay.com.


Chinook salmon return to Olympic National Park after dam demolished

(08/21/2012) In March of this year the Elwha Dam, which had stood for 99 years, was demolished in the U.S. state of Washington. Five months later, Chinook salmon (Oncorhynchus tshawytscha) made their way down 70 miles of long-blocked off habitat and entered Olympic National Park.


Recommendations to save India's Western Ghats creates political stir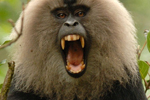 (08/20/2012) A massive expert panel report on the conservation of the Western Ghats has caused a political stir in India. The report, headed by noted ecologist Madhav Gadgil, recommends that the government phase out mining projects, cancel damaging hydroelectric projects, and move toward organic agriculture in ecologically-sensitive sections of the Ghats. The report, which was leaked after the government refused to release it, has yet to be implemented. Recently dubbed a UNESCO World Heritage Site, the Western Ghats is one of India's largest wildernesses and home to thousands of species, many found no-where else.


Madagascar gets biggest protected area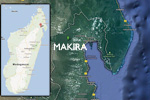 (08/17/2012) Madagascar officially designated its largest protected area in a region renowned for its tropical rainforests and rich diversity of wildlife, including 20 species of lemurs, reports the Wildlife Conservation Society (WCS), a group that was instrumental in establishing the park. Makira Natural Park covers some 372,470 hectares of forest in northeastern Madagascar, the most biodiverse part of the island nation.


Key mammals dying off in rainforest fragments


(08/15/2012) When the Portuguese first arrived on the shores of what is now Brazil, a massive forest waited for them. Not the Amazon, but the Atlantic Forest, stretching for over 1.2 million kilometers. Here jaguars, the continent's apex predator, stalked peccaries, while tapirs waded in rivers and giant anteaters unearthed termites mounds. Here, also, the Tupi people numbered around a million people. Now, almost all of this gone: 93 percent of the Atlantic Forest has been converted to agriculture, pasture, and cities, the bulk of it lost since the 1940s. The Tupi people are largely vanished due to slavery and disease, and, according to a new study in the open access journal PLoS ONE, so are many of the forest's megafauna, from jaguars to giant anteaters.


King of the jungle: lions discovered in rainforests

(08/13/2012) Calling the African lion (Panthera leo) the 'king of the jungle' is usually a misnomer, as the species is almost always found in savannah or dry forests, but recent photos by the Germany-based Nature and Biodiversity Conservation Union (NABU) document lions in Ethiopian rainforests. Taken in the Kafa Biosphere Reserve, the photos show a female lion hiding out in thick montane jungle.


Hundreds of hotspots burn Tesso Nilo National Park, threatening elephants


(08/08/2012) From June to July, hundreds of fires spread in Tesso Nilo National Park in Indonesia. Based on the data from World Wide Fund for Wildlife (WWF) Program-Riau, fire hotspots reached their peak in the third week of June. As of early July, fires, which were triggered a month earlier, could not be totally extinguished.


3-D laser mapping shows elephants have big impact on trees

(08/06/2012) Scientists have long known that African elephants (Loxodonta africana) are talented tree-topplers, able to take down even large trees in order to gobble out-of-reach leaves. However the extent of his behavior across a large area has been difficult to quantify. But a new study in Ecology Letters has used a bird's-eye view—with 3-D—of Kruger National Park in South Africa to determine the impact of elephants on trees.


Tigers vs. coal in India: when big energy meets vanishing cats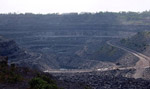 (08/01/2012) Burning coal fuels climate change, causes acid rain, and spreads toxic pollutants into the environment, but now a new Greenpeace report warns that coal may also imperil the world's biggest feline: the tiger. Home to world's largest population of tigers—in this case the Bengal subspecies (Panthera tigris tigris)—India is also the world's third largest coal producer. The country's rapacious pursuit of coal—it has nearly doubled production since 2007—has pushed the industry into tiger territory, threatening to destroy forests and fragment the tiger's already threatened population.


Forest cover falls 9% in East Africa in 9 years


(07/31/2012) Forest cover in East Africa has dropped by 9.3 percent from 2001-2009, according to a new paper published in the open-access journal PLoS ONE. Looking at 12 countries in the region, the scientists found that, worryingly, forests were particularly hard hit near protected areas. Usually thought of as a region of vast savannas, such as the Serengeti, East Africa is also home to incredibly biodiverse tropical forests, including coastal forests, rich montane forests, and the eastern portion of the Congo Rainforest.


Guyana rainforests secure trust fund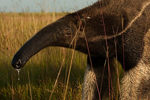 (07/30/2012) The nation of Guyana sports some of South America's most intact and least-imperiled rainforests, and a new $8.5 million trust fund hopes to keep it that way. The Guyanese government has teamed up with Germany and Conservation International (CI) to create a long-term trust fund to manage the country's protected areas system (PAS).


Gang raids remote national park in the Democratic Republic of the Congo

(07/26/2012) Mai mai rebels, likely linked to poachers, raided the headquarters of the remote Upemba National Park last weekend, reports the Frankfurt Zoological Society (FZS) which is working to rehabilitate the park in the Democratic Republic of the Congo (DRC). Fortunately, no one was injured in the raid, but equipment was stolen. The raid comes only a few weeks after a different group of rebels murdered seven people and shot dead 13 captive okapis at the Okapi Wildlife Reserve.


Half of tropical forest parks losing biodiversity


(07/25/2012) Governments have set up protected areas, in part, to act as reservoirs for our Earth's stunning biodiversity; no where is this more true than in the world's tropical forests, which contain around half of our planet's species. However a new study in Nature finds that wildlife in many of the world's rainforest parks remains imperiled by human pressures both inside and outside the reserves, threatening to undercut global conservation efforts. Looking at a representative 60 protected areas across 36 tropical nations, the scientists found that about half the parks suffered an "erosion of biodiversity" over the last 20-30 years.


Innovative conservation: bandanas to promote new park in the Congo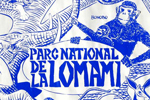 (07/16/2012) American artist, Roger Peet—a member of the art cooperative, Justseeds, and known for his print images of vanishing species—is headed off to the Democratic Republic of the Congo (DRC) to help survey a new protected area, Lomami National Park. With him, he'll be bringing 400 bandanas sporting beautifully-crafted images of the park's endangered fauna. Peet hopes the bandanas, which he'll be handing out freely to locals, will not only create support and awareness for the fledgling park, but also help local people recognize threatened species.


Poaching in the Serengeti linked to poverty, high legal hunting prices

(07/09/2012) In the effort to protect the Serengeti—arguably Africa's most famous ecosystem—one of the major problems is the bushmeat trade. Population growth, little available protein, poverty, and a long-standing history of hunting has led many communities to poach wildlife within Serengeti National Park. Interviewing over a thousand community members in the western Serengeti, scientists found that community members are largely aware that wildlife hunting is illegal and that conservation of wild species is important, but hunt animals anyway partly out of necessity.


Poaching results in elephant gender imbalance in Indian park

(07/09/2012) Scientists have undertaken a new census of Asian elephants (Elephas maximus) in India's Biligiri Rangaswamy Temple Tiger Reserve (BRT) following almost 30 years of sustained poaching. Estimating that the park contains four female elephants for every male, the scientists warn in a new study in mongabay.com's open access journal Tropical Conservation Science that this gender imbalance threatens the population. Poachers target male Asian elephants for their tusks, generally leaving females untouched.


Tracking elephants in Cameroon to mitigate conflict with locals

(07/09/2012) Elephant conservation is imperiled by poor spatial planning, according to a new study in mongabay.com's open access journal Tropical Conservation Science. Tracking two elephant matriarchs in and around Bénoué National Park in Cameroon, scientists found that the herds spent over half their time outside of the park, highlighting the potential for human-wildlife conflict as elephants are known to raid fields.


Endangered fruit bats, and many other species, on the menu in the Philippines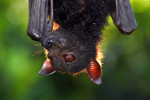 (07/09/2012) Bushmeat hunting is well-known to be decimating animal populations in Africa, but has been little studied much of Southeast Asia. However, a new paper in mongabay.com's open access journal Tropical Conservation Science shines light on the size and scale of bushmeat poaching in the Philippines. Studying an anonymous community near a national park on the island of Luzon, researchers found that poachers targeted 22 species, ten of which are considered either threatened or near threatened with extinction by the IUCN Red List.


Scientific expedition to survey species in China's Bigfoot territory

(07/02/2012) This month, nearly 40 scientists will enter a wild and remote region of western China, reports China's state media Xinhua. Spending several weeks in Shennongjia Nature Reserve, the researchers hope to study rare species like the golden snub-nosed monkey (Rhinopithecus roxellana), which is listed as Endangered by the IUCN Red List. But the forest is also the source of China's 'wild man' sightings; known locally as the 'Yeren,' the unconfirmed primate has also been dubbed China's Bigfoot.


Forgotten species: the overlooked Sumatran striped rabbit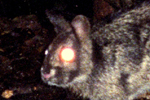 (06/28/2012) When you read the words 'Sumatra' and 'Endangered Species' in the same sentence there is a 99 percent chance that you will be reading about one of four animals: orangutans, tigers, elephants, or rhinos. These big four of Sumatra have become the rallying cry to save the island's ever-dwindling forests. This is not surprising, given that these species include some of the world's most publicly beloved animals and, in addition, they are all considered Critically Endangered by the IUCN Red List. But by dominating the headlines in Sumatra's deforestation crisis, these four species often overshadow the thousands of other species found on the island, many of which also face extinction. In fact when you read the words 'Sumatra' and 'Endangered Species' you will almost certainly not be reading about the Sumatran striped rabbit.


Flouting moratorium, Cambodia approves four land concessions in protected areas

(06/27/2012) A month-and-a-half after Cambodian Prime Minister, Hun Sen, declared a moratorium on on new economic land concessions, the government has announced four new concessions, each located in protected areas. Economic land concessions have come under the microscope in Cambodia after large-scale protests by local people and the recent murder of forest activist Chut Wutty. Critics say the concessions, which last year totaled two million hectares (4.9 million acres) sold off to foreign corporations, have resulted in local land conflict and environmental degradation.


Australia sets aside 40 percent of its waters for protection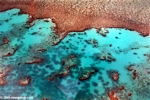 (06/14/2012) In an announcement to coincide with the beginnings of the UN's Rio+20 Summit on Sustainable Development, Australia has announced ambitious plans to protect 3.1 million square kilometers (1.19 million square miles) of its ocean, including the Coral Sea. If enacted, the proposition will increase Australia's marine protected areas from 27 to 60, covering about 40 percent of Australia's waters.


Should we devote 2014 to wilderness?


(06/11/2012) American writer and philosopher, Henry David Thoreau once said, "In wilderness is the preservation of the world." Anyone who has spent time in vast untouched wild space likely understands Thoreau's comment. Yet wilderness everywhere—already vanishing—remains imperiled by a variety of threats. To draw attention to the importance of the keeping wilderness in the world, PAN Parks, an organization that works to protect wilderness in Europe, has proposed to make 2014 the International Year of Wilderness.


Elephant numbers halved in Central Africa in 5 years

(06/08/2012) Elephant numbers in areas surveyed by the Wildlife Conservation Society (WCS) in Central Africa halved between 2006 and 2011, hinting at the carnage wrought by the surging commercial ivory trade and demonstrating a need to boost protection efforts, said the Bronx Zoo-based conservation group.


Herp paradise preserved in Guatemala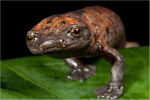 (05/29/2012) Fifteen conservation groups have banded together to save around 2,400 hectares (6,000 acres) of primary rainforest in Guatemala, home to a dozen imperiled amphibians as well as the recently discovered Merendon palm pit viper (Bothriechis thalassinus). The new park, dubbed the Sierra Caral Amphibian Reserve, lies in the Guatemalan mountains on the border with Honduras in a region that has been called the most important conservation area in Guatemala.


Charting a new environmental course in China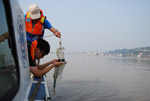 (05/21/2012) Founded in 1951, The Nature Conservancy (TNC) works in more than 30 countries and has projects in all 50 of the United States. The Conservancy has over one million members, and has protected more than 119 million acres of wild-lands and 5,000 miles of rivers worldwide. TNC has taken an active interest in China, the world's most populated nation, and in many important ways, a critical center of global development. The following is an interview with multiple directors of The Nature Conservancy's China Program.


Over half of world's tiger reserves lack minimum protection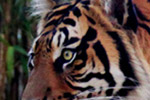 (05/21/2012) A year-and-a-half after a landmark summit that pledged to double the world's number of tigers by 2022, and still 65 percent of tiger reserves lack minimum standards of protection for the world's largest cat, according to the World Wide Fund for Nature (WWF). Reporting at the first meeting of all 13 tiger-range countries since the 2010 summit, WWF said that 41 tiger reserves of 63 did not have enough boots on the ground to combat tiger poaching.


Growing cardamom impacts forests for decades

(05/17/2012) Over 25 years after people stopped growing cardamom in Sri Lanka's Knuckles Forest Reserve (KFR), the spice crop is still having an impact on the forest, according to a recent study in Forest Ecology and Management. The clearing of understory plants and the use of fertilizers continue to shape the forest in the protected area.


Tribe partners to protect Argentina's most endangered forest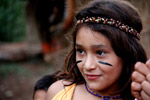 (05/17/2012) Last month, three Guarani communities, the local Argentine government of Misiones, and the UK-based NGO World Land Trust forged an agreement to create a nature reserve connecting three protected areas in the fractured, and almost extinct, Atlantic Forest. Dubbed the Emerald Green Corridor, the reserve protects 3,764 hectares (9,301 acres) in Argentina; although relatively small, the land connects three protected other protected areas creating a combined conservation area (41,000 hectares) around the size of Barbados in the greater Yaboti Biosphere Reserve. In Argentina only 1 percent of the historical Atlantic Forest survives.


Can loggers be conservationists?


(05/10/2012) Last year researchers took the first ever publicly-released video of an African golden cat (Profelis aurata) in a Gabon rainforest. This beautiful, but elusive, feline was filmed sitting docilely for the camera and chasing a bat. The least-known of Africa's wild cat species, the African golden cat has been difficult to study because it makes its home deep in the Congo rainforest. However, researchers didn't capture the cat on video in an untrammeled, pristine forest, but in a well-managed logging concession by Precious Woods Inc., where scientist's cameras also photographed gorillas, elephants, leopards, and duikers.



Page 1 | Page 2 | Page 3 | Page 4 | Page 5 | Page 6 | Page 7 | Page 8 | Page 9 | Page 10