News articles on palm oil

---
Mongabay.com news articles on palm oil in blog format. Updated regularly.





Losses from deforestation top $36 billion in Indonesian Borneo

(04/29/2011) Illegal forest conversion by mining and plantation companies in Indonesian Borneo has cost the state $36 billion according to a Forest Ministry official.


Indonesian official: REDD+ forest conservation plan need not limit growth of palm oil industry

(04/29/2011) Indonesia's low carbon development strategy will not impede the palm oil industry's growth said a key Indonesian climate official during a meeting with leaders from the country's palm oil industry. During a meeting on Thursday, Kuntoro Mangkusubroto, head of Indonesian President Susilo Bambang Yudhoyono's REDD+ Task Force, asked industry leaders for their input on the government's effort to shift oil palm expansion to degraded non-forest land.


RSPO: Labeling palm oil as an ingredient is fine, provided other oils are labeled too

(04/21/2011) The Roundtable on Sustainable Palm Oil (RSPO), a body that sets criteria for social and environmental certification of palm oil, weighed in on the debate on Australia's proposal to require listing of palm oil as an ingredient on package labels. At the same time the RSPO announced its own labeling initiative to distinguish products that use RSPO-certified palm oil from those that do not.


Palm oil lobby attacks World Bank's new social and environmental safeguards

(04/18/2011) Groups funded by the palm oil industry lashed out at the World Bank's new framework to resume lending to the palm oil sector.


Avon commits to greener palm oil

(04/15/2011) The beauty products giant Avon will purchase enough GreenPalm certificates to meet 100 percent of its palm oil use.


KFC dumps palm oil due to health, environmental concerns

(04/08/2011) KFC Corporation, the fast food giant, will stop using palm oil in its deep friers, reports The Independent.


Greenpeace says McKinsey's REDD+ work could encourage deforestation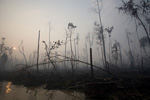 (04/07/2011) One of the world's top consultancies, McKinsey & Co., is providing advice to governments developing 'Reducing Emissions from Deforestation and Degradation' (REDD+) programs that could increase risks to tropical forests, claims a new report published by Greenpeace. The report, Bad Influence – how McKinsey-inspired plans lead to rainforest destruction, says that McKinsey's REDD+ cost curve and baseline scenarios are being used to justify expansion of industrial capacity in Indonesia, Papua New Guinea, Democratic Republic of Congo, and Guyana.


Malaysian palm oil giant in fight with forest people gets rebuke from RSPO

(04/06/2011) A Malaysian palm oil company facing criticism for a land use dispute with forest people in Borneo has been suspended from the Roundtable on Sustainable Palm Oil (RSPO), an eco-certification body.


World Bank to resume lending to palm oil sector after 18-month moratorium

(04/03/2011) After a two-year moratorium triggered by complaints over social conflict between local communities and palm oil companies, the World Bank has announced the adoption of a framework to restart lending to the palm oil sector. The framework was developed after months of consultations with stakeholders, including the private sector, NGOs, farmers, indigenous communities, development experts, and governments.


March in review: Tsunami, slow loris trafficking, palm oil

(04/01/2011) A review of mongabay.com's March 2011 stories.


New World Growth report contains 'false and misleading' information


(03/31/2011) A new report from World Growth International, a lobby group for industrial forestry interests, contains 'false and misleading' information on the economic impact of reducing Indonesia's deforestation rate, says an Indonesian environmental group. The report, released today, claims that reducing deforestation in Indonesia will cost the country 3.5 million jobs annually by slowing expansion in the forestry sector.


Indigenous community takes court ruling into own hands and seizes oil palm plantation

(03/31/2011) A community in Malaysian Borneo seized an oil palm plantation belonging to the IOI Group after the palm oil giant failed to respect the terms of a court ruling that the plantation was established on native customary land, reports the Rainforest Action Network (RAN).


Norway to continue palm oil investments

(03/30/2011) Norway's $550 billion sovereign wealth fund will continue investing in Asian palm oil companies despite criticism from environmental groups, reports Reuters.


Fiji eyes investment from Malaysian palm oil industry

(03/30/2011) Officials in Fiji met with investors from the Malaysian palm oil industry this week to discuss the potential development of oil palm plantations in the Pacific island nation, reports FijiVillage.com.


German bank dumps palm oil company stock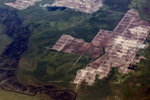 (03/25/2011) DWS, a fund management company run by Deutsche Bank, has dropped all Wilmar International stock from its financial products over concerns that the palm oil giant has failed to produce palm oil in a responsible manner despite being a member of the Roundtable on Sustainable Palm Oil (RSPO), a eco-certification initiative. The move follows a campaign by Robin Wood, a German activist group.


Pro-deforestation group criticizes palm oil giant for sustainability pact

(03/24/2011) World Growth International, a group that advocates on behalf of industrial forestry interests, has criticized Golden Agri Resources (GAR), Indonesia's largest palm oil producer, for signing a forest policy that aims to protect high conservation value and high carbon stock forest and requires free, prior informed consent (FPIC) in working with communities potentially affected by oil palm development. In a newsletter published March 10, World Growth International claimed that GAR's agreement "could severely hamper the company's growth" by limiting where it can establish new plantations and says that negotiating with multiple stakeholders "will delay and complicate any investment by the company." World Growth International concludes by implying that GAR may renege on its commitment. But Peter Heng, Managing Director, Communications and Sustainability at GAR, disagreed with World Growth International's assessment.


5 million hectares of Papua New Guinea forests handed to foreign corporations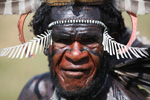 (03/23/2011) During a meeting in March 2011 twenty-six experts—from biologists to social scientists to NGO staff—crafted a statement calling on the Papua New Guinea government to stop granting Special Agricultural and Business Leases. According to the group, these leases, or SABLs as they are know, circumvent Papua New Guinea's strong community land rights laws and imperil some of the world's most intact rainforests. To date 5.6 million hectares (13.8 million acres) of forest have been leased under SABLs, an area larger than all of Costa Rica. "Papua New Guinea is among the most biologically and culturally diverse nations on Earth. [The country's] remarkable diversity of cultural groups rely intimately on their traditional lands and forests in order to meet their needs for farming plots, forest goods, wild game, traditional and religious sites, and many other goods and services," reads the statement, dubbed the Cairns Declaration. However, according to the declaration all of this is threatened by the Papua New Guinea government using SABLs to grant large sections of land without going through the proper channels.


Palm oil company gives up land contested by local communities as part of sustainability pledge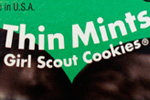 (03/21/2011) An Indonesia palm oil company has relinquished part of its plantation concession to communities that traditionally use the land as part of its commitment to sustainability principles under the Roundtable on Sustainable Palm Oil (RSPO), reports the Forest Peoples Programme. The move is a response to a new procedure that could reduce conflict between palm oil developers and forest-dependent communities.


Pet trade, palm oil, and poaching: the challenges of saving the 'forgotten bear'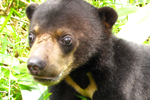 (03/20/2011) Siew Te Wong is one of the few scientists who study sun bears (Ursus malayanus). He spoke with Laurel Neme on her "The WildLife" radio show and podcast about the interesting biological characteristics of this rare Southeast Asian bear, threats to the species and what is being done to help them. Sun bears are the smallest of the eight bear species. They're about half the size of a North American black bear and typically sport a tan crescent on their chests. Similar to the "moon bear," or Asian black bear, the sun bear's name comes from this marking, which looks like a rising or setting sun.


Goodbye national parks: when 'eternal' protected areas come under attack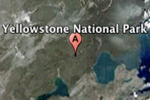 (03/17/2011) One of the major tenets behind the creation of a national park, or other protected area, is that it will not fade, but remain in essence beyond the pressures of human society, enjoyed by current generations while being preserved for future ones. The protected area is a gift, in a way, handed from one wise generation to the next. However, in the real world, dominated by short-term thinking, government protected areas are not 'inalienable', as Abraham Lincoln dubbed one of the first; but face being shrunk, losing legal protection, or in some cases abolished altogether. A first of its kind study, published in Conservation Letters, recorded 89 instances in 27 countries of protected areas being downsized (shrunk), downgraded (decrease in legal protections), and degazetted (abolished) since 1900. Referred to by the authors as PADDD (protected areas downgraded, downsized, or degazetted), the trend has been little studied despite its large impact on conservation efforts.


Coalition calls on Europe to label palm oil on food products

(03/15/2011) Do you have the right to know whether the chocolate bar you're munching on includes palm oil, which is blamed for vast deforestation in Malaysia and Indonesia? How about that frozen pizza? According to a coalition of environmental and conservation groups it's time for food manufacturers to add palm oil to the label in Europe, instead of currently being listed as simply, and erroneously (palm kernels are fruits), 'vegetable oil'.


McDonald's launches new sourcing policy for palm oil, paper, beef to reduce global environmental impact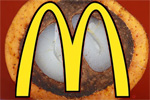 (03/11/2011) McDonald's announced a far-reaching sourcing policy that could significantly reduce the fast-food giant's impact on the environment, including global forests. Yesterday McDonald's unveiled its Sustainable Land Management Commitment, a policy that requires its suppliers to use 'agricultural raw materials for the company's food and packaging that originate from sustainably-managed land'.


Report: corruption in Sarawak led to widespread deforestation, violations of indigenous rights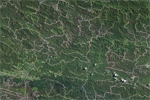 (03/10/2011) At the end of this month it will be 30 years since Abdul Taib Mahmud came to power in the Malaysian state of Sarawak. Environmentalists are using the occasion, along with new revelations, to highlight corruption and nepotism they say have characterized his regime. Chief Minister Taib and his decades-long administration are no strangers to such allegations, but a new report from the indigenous-rights group Bruno Manser Fund (BMF)—amid criticism from independent media sources, such as Sarawak Report and Radio Free Sarawak—are adding fuel to the fire. Most recently, the report describes in great detail how the tropical timber trade in Sarawak has undercut indigenous groups while toppling some of the world's greatest rainforests, all at the expense of the Sarawak people.


Kellogg switches to 'greener' palm oil

(03/08/2011) Kellogg Company will support greener palm oil production through the purchase of 'sustainable' palm oil certificates until it can obtain a segregated, sustainable supply, said the food giant in a statement.


First large-scale map of oil palm plantations reveals big environmental toll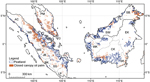 (03/07/2011) Expansion of industrial oil palm plantations across Malaysia and Indonesia have laid waste to vast areas of forest and peatlands, exacerbating greenhouse gas emissions and putting biodiversity at risk, reports a new satellite-based analysis that maps mature oil palm estates across Peninsular Malaysia, Borneo, and Sumatra.


February in Review: Palm oil giant goes green? Sabah cancels coal project

(03/04/2011) A review of mongabay.com's February 2011 stories.


Major palm oil companies failed to secure proper permits in Indonesian Borneo

(02/23/2011) Some of Indonesia's biggest and most powerful palm oil companies appear to have failed to initially secure the proper permits to convert rainforests to oil palm plantations in Central Kalimantan, reports Greenomics, an Indonesian activist group.


Sarawak government mocks its indigenous people

(02/20/2011) The Sarawak government mocked the plight of its rainforest people in a press release issued earlier this month, says a rights' group.


Breakthrough? Controversial palm oil company signs rainforest pact


(02/09/2011) One of the world's highest profile and most controversial palm oil companies, Golden Agri-Resources Limited (GAR), has signed an agreement committing it to protect tropical forests and peatlands in Indonesia. The deal—signed with The Forest Trust, an environmental group that works with companies to improve their supply chains—could have significant ramifications for how palm oil is produced in the country, which is the world's largest producer of palm oil.


7.5 million ha of Indonesian forest slated for clearing

(02/09/2011) 7.5 million hectares of natural forest will escape Indonesia's planned moratorium on new forestry concessions, according to a new report from Greenomics Indonesia, an activist group.


Sarawak's last nomad: indigenous leader and activist, Along Sega, dies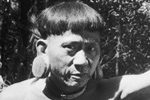 (02/03/2011) Along Sega never knew exactly how old he was, but when he passed away yesterday in a hospital far from the forest where he born, he was likely in his 70s. Leader among the once-nomadic hunter and gatherer Penan people of Borneo and mentor to Swiss activist, Bruno Manser, Along Sega will be remembered for his work to save the Penan's forest—and their lifestyle and culture—from logging companies, supported by the Sarawak government and provided muscle by the state police.


Brazilian mining giant buys Amazon palm oil company

(02/03/2011) Vale, a Brazilian mining giant, will buy palm oil producer Biopalma da Amazonia SA Reflorestamento Industria & Comercio, reports Bloomberg.


From Cambodia to California: the world's top 10 most threatened forests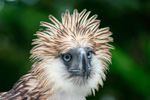 (02/02/2011) Growing populations, expanding agriculture, commodities such as palm oil and paper, logging, urban sprawl, mining, and other human impacts have pushed many of the world's great forests to the brink. Yet scientists, environmentalists, and even some policymakers increasingly warn that forests are worth more standing than felled. They argue that by safeguarding vulnerable biodiversity, sequestering carbon, controlling erosion, and providing fresh water, forests provide services to humanity, not to mention the unquantifiable importance of having wild places in an increasingly human-modified world. Still, the decline of the world's forests continues: the FAO estimating that around 10 million hectares of tropical forest are lost every year. Of course, some of these forests are more imperiled than others, and a new analysis by Conservation International (CI) has catalogued the world's 10 most threatened forests.


Illegal mining, plantation development rampant in Indonesian Borneo; state losses top $17B

(02/01/2011) Hundreds of mining and oil palm plantation companies are operating illegally in Indonesian Borneo, according to a investigation by an task force set up by President Susilo Bambang Yudhoyono.


Malaysian palm oil producers destroying Borneo peat forests faster than ever before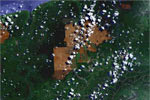 (02/01/2011) Peatlands and rainforests in Malaysia's Sarawak state on the island of Borneo are being rapidly destroyed for oil palm plantations, according to new studies by environmental group Wetlands International and remote sensing institute Sarvision. The analysis shows that more than one third (353,000 hectares or 872,000 acres) of Sarawak's peatswamp forests and ten percent of the state's rainforests were cleared between 2005 and 2010. About 65 percent of the area was converted for oil palm, which is replacing logging as timber stocks have been exhausted by unsustainable harvesting practices.


Camera trap photos: big mammals survive in fragmented forest in Borneo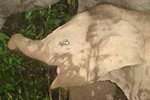 (01/30/2011) Camera trap photos taken in the fragmented forest along the Kinabatangan River in Borneo have revealed a number of key mammal species surviving despite forest loss mostly due to expanding palm oil plantations. The photos are apart of a recent program to monitor carnivores along the Kinabatangan River in the Malaysian state of Sabah by the Danau Girang Field Center (DGFC), the NGO HUTAN, Oxford University's Wildlife Conservation Research Unit (WildCRU), and the Sabah Wildlife Department.


Scientists to document impact of converting rainforest into oil palm plantations

(01/30/2011) Scientists have partnered with one of the world's largest palm oil producers to measure the impact of converting tropical forest into an oil palm plantation, reports Nature News.


Greening the world with palm oil?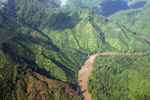 (01/26/2011) The commercial shows a typical office setting. A worker sits drearily at a desk, shredding papers and watching minutes tick by on the clock. When his break comes, he takes out a Nestle KitKat bar. As he tears into the package, the viewer, but not the office worker, notices something is amiss—what should be chocolate has been replaced by the dark hairy finger of an orangutan. With the jarring crunch of teeth breaking through bone, the worker bites into the "bar." Drops of blood fall on the keyboard and run down his face. His officemates stare, horrified. The advertisement cuts to a solitary tree standing amid a deforested landscape. A chainsaw whines. The message: Palm oil—an ingredient in many Nestle products—is killing orangutans by destroying their habitat, the rainforests of Borneo and Sumatra.


Does chopping down rainforests for pulp and paper help alleviate poverty in Indonesia?


(01/13/2011) Over the past several years, Asia Pulp & Paper has engaged in a marketing campaign to represent its operations in Sumatra as socially and environmentally sustainable. APP and its agents maintain that industrial pulp and paper production — as practiced in Sumatra — does not result in deforestation, is carbon neutral, helps protect wildlife, and alleviates poverty. While a series of analyses and reports have shown most of these assertions to be false, the final claim has largely not been contested. But is conversion of lowland rainforests for pulp and paper really in Indonesia's best economic interest?


Sales of RSPO-certified palm oil surge 225%

(01/10/2011) Sales of palm oil certified under the leading sustainability standard surged 225 percent in 2010, suggesting growing consumer interest in more responsibly-sourced palm oil.


Converting palm oil companies from forest destroyers into forest protectors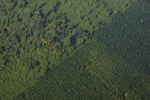 (01/02/2011) In efforts to save the world's remaining rainforests great hopes have been pinned on "degraded lands" — deforested lands that are presently sitting idle in tropical countries. Optimists say shifting agriculture to such lands will help humanity produce enough food to meet growing demand without sacrificing forests and biodiversity and exacerbating social conflict. But to date, degraded lands remain an enigma, especially in Indonesia, where deforestation continues at a rapid pace. Degraded lands are often misclassified by various Indonesian ministries—land in a far-off province may be listed as "wasteland" by Jakarta, but in reality is blanked by verdant forest that sequesters carbon, houses wildlife, and affords communities with food, water, and other essentials. Granting logging and plantation concessions on these lands can result in conflict and environmental degradation.


Indonesian climate official: palm oil lobbyist is misleading the public

(12/29/2010) Alan Oxley, a lobbyist for industrial forestry companies in the palm oil and pulp and paper sectors, is deliberately misleading the public on deforestation and associated greenhouse gas emissions, said a top Indonesian climate official.


Will Indonesia's big REDD rainforest deal work?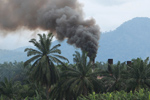 (12/28/2010) Flying in a plane over the Indonesian half of the island of New Guinea, rainforest stretches like a sea of green, broken only by rugged mountain ranges and winding rivers. The broccoli-like canopy shows little sign of human influence. But as you near Jayapura, the provincial capital of Papua, the tree cover becomes patchier—a sign of logging—and red scars from mining appear before giving way to the monotonous dark green of oil palm plantations and finally grasslands and urban areas. The scene is not unique to Indonesian New Guinea; it has been repeated across the world's largest archipelago for decades, partly a consequence of agricultural expansion by small farmers, but increasingly a product of extractive industries, especially the logging, plantation, and mining sectors. Papua, in fact, is Indonesia's last frontier and therefore represents two diverging options for the country's development path: continued deforestation and degradation of forests under a business-as-usual approach or a shift toward a fundamentally different and unproven model based on greater transparency and careful stewardship of its forest resources.


Lack of price premium for certified palm oil endangers sustainability initiative

(12/19/2010) The palm oil industry's sustainability initiative is making considerable progress toward improving its environmental performance, but needs to do more to accelerate the adoption of responsible practices, argue researchers writing in mongabay.com's open access journal Tropical Conservation Science.


Primatologists: the best hope for apes is the best hope for us


(12/15/2010) Distinguished conservation luminaries, eminent primate experts, ape-suited bucket wielders, a group of African drummers and nearly 1,500 people gathered in London last week for an evening of talks to shine the spotlight on the plight of apes and the forests in which they live, sending a strong message to the climate negotiators hammering out a REDD+ mechanism in Cancun. Hosted by conservation heavyweight Sir David Attenborough, Hope 4 Apes was something of a reunion of the first Hope 4 Apes event that took place ten years ago to raise awareness of -- and funding for -- ape conservation.


Sarawak to cut down 1 million ha of rainforest for palm oil

(12/14/2010) The government of Sarawak aims to convert more than 1 million hectares (2.5 million acres) of tropical forest by 2020, according to the Malaysian state's Land Development Minister, James Masing.


The problem-solving ape: what makes orangutans special and why they are threatened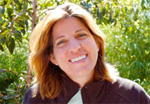 (12/13/2010) Michelle Desilets, Executive Director of the Orangutan Land Trust, spoke with Laurel Neme on her "The WildLife" radio show and podcast about orangutans. In the first part of her interview, they discussed orangutan biology, habits and the interconnected threats, from the pet trade to habitat loss and expansion of oil palm plantations, facing these creatures. The second part covers the process of rehabilitating orangutans and teaching them to be wild.


George Soros: save Indonesia's peatlands, rainforests

(12/09/2010) Speaking at a high-level event on the sidelines of climate talks in Cancun, Mexico, financier and philanthropist George Soros made an impassioned call to protect Indonesia's peatlands, the destruction and degradation of which are the largest source of carbon dioxide emissions across the Southeast Asian nation.


Sarawak to double oil palm plantations by focusing on native customary forest

(11/30/2010) Sarawak plans to double its oil palm estate by 2020, reports The Star.


Consumer goods industry announces goal of zero deforestation in Cancun

(11/30/2010) While governments continue to stall on action to cut greenhouse gas emissions worldwide, global corporations are promising big changes to tackle their responsibilities. The Board of Consumer Goods Forum (BCGF) has approved a resolution to achieve net zero deforestation by 2020 in products such as palm oil, soy, beef, and paper. Announced yesterday at the UN Climate Summit in Cancun, the BCGF has stated the goal will be met both by individual actions within companies and collective action, including partnerships with NGOs, development banks, and governments. With such giants as Walmart, Unilever, Carrefour, and General Mills, BCGF is made up of four hundred global consumer goods manufacturers and retailers totaling over $2.8 trillion in revenue.



Page 1 | Page 2 | Page 3 | Page 4 | Page 5 | Page 6 | Page 7 | Page 8 | Page 9 | Page 10 | Page 11 | Page 12