News articles on palm oil

---
Mongabay.com news articles on palm oil in blog format. Updated regularly.





Photos: two dozen new beetles discovered in Papua New Guinea hotspot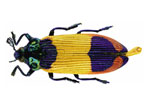 (11/23/2011) Over the past two decades, at least 24 new beetles species have been discovered in a remote mountainous rainforest region of Papua New Guinea by Swedish entomologists Ulf Nylander. Described in the new book Biodiversity, Biogeography and Nature Conservation in Wallacea and New Guinea, the new beetles found in the Aseki Province are all ecologically linked to rotting wood.


Concerns standoff between Borneo forest community and Malaysian palm oil developer may turn violent

(11/23/2011) A conflict between villagers in Indonesia's East Kalimantan province and a palm oil developer could turn violent over the company's decision to press forward with clearing of forest land used by the community, warns the Environmental Investigation Agency (EIA) and its Indonesian partner Telapak.


One night only: new orchid species surprises scientists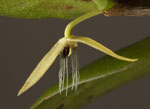 (11/22/2011) A mysterious new orchid blooms for one night only, opening around 10 PM and closing at 10 AM. Discovered on the island of New Britain near Papua New Guinea, the new species is the world's first orchid that flowers only at night. Scientists found the new flower, named Bulbophyllum nocturnum, in a logging concession on the tropical island.


Palm oil giant misled the public on violent conflict with local communities

(11/21/2011) Palm oil giant Wilmar Corp misled the public over a conflict between local communities and one of its subsidiaries in Sumatra, according to a new report published by the Forest Peoples Programme (FPP).


Photos: five wild cat species documented in Sumatran forest imperiled by logging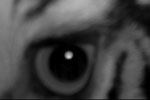 (11/16/2011) A single forest corridor in Sumatra has yielded camera trap photos of five wild cats species, including the Critically Endangered Sumatran tiger (Panthera tigris sumatrae). Photos were also taken of the Sunda clouded leopard (Neofelis diardi), the marbled cat (Pardofelis marmorata), the Asian golden cat (Pardofelis temminckii), and the leopard cat (Prionailurus bengalensis). The five species were all filmed by a WWF camera trap survey in a single forest corridor linking the forest of Bukit Tigapuluh and the Rimbang Baling Wildlife Sanctuary in Riau Province. Unfortunately this forest remains unprotected.


Animal picture of the day: tracking the world's smallest elephant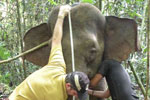 (11/15/2011) Researchers have fitted three Bornean elephants with satellite collars to track them across the Lower Kinabatangan Wildlife Sanctuary, in the Malaysian state of Sabah, Borneo. The effort means currently five elephants are being tracked. The tracking is a part of a collaborative effort by the Sabah Wildlife Department (SWD), the NGO HUTAN, and the Danau Girang Field Centre (DGFC).


Orangutans in Indonesian Borneo doomed to extinction?


(11/14/2011) A new study finds orangutans in Indonesian Borneo in unprotected areas are being killed at a rate faster than what population viability analysis considers sustainable. Conflict between orangutans and humans is worst in areas that have been fragmented and converted for timber, wood-pulp, and palm oil production, but hunting is occurring in relatively intact forest zones away from industrial development.


First ever survey shows Sumatran tiger hanging on as forests continue to vanish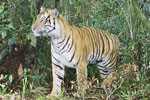 (11/10/2011) The first-ever Sumatran-wide survey of the island's top predator, the Sumatran tiger (Panthera tigris sumatrae), proves that the great cat is holding on even as forests continue to vanish. The study, carried out by eight NGOs and the Indonesian government, shows that the tiger is still present in 70 percent of the forests surveyed, providing hope for the long-term survival of the subspecies if remaining forests are protected.


Malaysia to spend $7.7M to defend palm oil from criticism

(11/09/2011) The Malaysian government will spend 24 million ringgit ($7.7 million) in 2011 and 2012 to counter criticism over the social and environmental impact of palm oil, reports ANTARA.


Palm oil biofuel from peatlands has big climate impact, finds study

(11/08/2011) Biofuels produced from oil palm plantations established on tropical peatlands are a substantial source of greenhouse gas emissions, reports a comprehensive new assessment conducted for the International Council on Clean Transportation (ICCT).


Indigenous community forcibly evicted for palm oil in Indonesian Borneo

(11/01/2011) A palm oil company has forcibly evicted an indigenous community from one of the last tracts of rainforest near Jempang in Indonesia's East Kalimantan province on the island of Borneo, reports Telapak, a group that advocates community forest management.


Indonesian palm oil giant seeks $200 m for expansion

(10/28/2011) Royal Golden Eagle, the parent Indonesia-based conglomerate for pulp and paper producer APRIL and palm oil giant Asian Agri Group, is looking to raise $200 million for expansion, reports Debtwire.


McDonald's joins sustainable palm oil initiative

(10/20/2011) McDonald's Corp. has officially joined the Roundtable on Sustainable Palm Oil (RSPO), a body that sets criteria for improving the social and environmental performance of palm oil production.


Indonesia denies Greenpeace director entry despite official visa

(10/14/2011) Greenpeace director John Sauven was today denied entry into Indonesia despite obtaining a business visa two weeks ago, reports Greenpeace.


Little-known animal picture of the day: Thomas's leaf monkey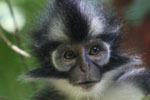 (10/06/2011) With unmistakable coloring and a philosophical, at times almost melancholy expression, the Thomas's leaf monkey (Presbytis thomasi) is one of Asia's little-known primates. Thomas's leaf monkey (also known as Thomas's langur) is found only on the island of Sumatra in Indonesia. The monkeys roam forests eating fruits and flowers, and sometimes snails, mushrooms, and coconut stalks.


After protracted campaign, Girl Scouts pledges to cut out some palm oil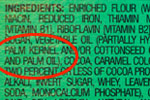 (10/02/2011) Girl Scouts USA has announced that it will lessen palm oil in its ubiquitous cookies by using alternatives when possible and cutting overall usage. The organization also committed to purchasing GreenPalm certificates for all of its palm oil in order to financially support more environmentally sustainable palm oil, even if the palm oil in the cookies is not.


Regulation that would have legalized illegal oil palm plantations revoked

(09/26/2011) A forestry regulation that would have allowed 7.4 million hectares of oil palm plantations in Indonesian Borneo to be legalized as forestry plantations has been revoked before it ever went into force, reports Bisnis.com, an Indonesian business daily.


Europe should lift duty on RSPO-certified palm oil to encourage use, says Dutch group

(09/21/2011) To encourage uptake of palm oil that is less damaging to the environment, the European Union (EU) should lift the import duty on palm oil certified under Roundtable on Sustainable Palm Oil (RSPO), said a Dutch industry group.


Palm oil, poverty, and conservation collide in Cameroon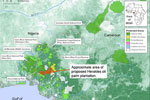 (09/13/2011) Industrial palm oil production is coming to Africa, its ancestral home. And like other places where expansion has occurred rapidly, the crop is spurring hope for economic development while generating controversy over its potential impacts. The world's most productive oil seed has been a boon to southeast Asian economies, but the looming arrival of industrial plantations in Africa is raising fears that some of the same detriments that have plagued leading producers Malaysia and Indonesia—deforestation, greenhouse gas emissions, biodiversity loss, conflicts with local people, social displacement, and poor working conditions—could befall one of the world's most destitute regions. While there is no question that oil palm is a highly lucrative crop that can contribute to economic development, there is also little doubt that conversion of native forests for plantations exacts a heavy toll on the environment. The apparent conflict seems to pit agroindustrial goliaths against greens, with communities falling somewhere in between. But Herakles, a New York-based investment firm planning to construct a 60,000-hectare plantation in the Central African country of Cameroon, says its approach will bridge this gap between economic development and the environment. Social and environmental campaigners are skeptical.


Palm oil to fight drugs in Peru?

(08/21/2011) A private equity firm aims to invest roughly $50 million in new oil palm plantations in Peru, reports Bloomberg.


Ministry of Forestry continues to undermine Indonesia's REDD program, finds Reuters

(08/17/2011) Indonesia's Ministry of Forestry is continuing to undermine the country's ambitious forest protection program in favor of industrial forestry interests, reports Reuters.


The importance of recognizing viewpoints in a rapidly changing world


(08/16/2011) Is oil palm bad? Is protecting tropical forests more important than converting them for economic development? Should we spike trees to make sure no one cuts them down? Answers to these questions depend on which side of the argument you're on. But often people on either side of debates hardly know what their opponents are thinking.


Malaysian government to launch RSPO rival for palm oil certification

(08/02/2011) The Malaysian government is developing its own certification system for palm oil production, potentially creating another rival to the certification system run by the Roundtable on Sustainable Palm Oil (RSPO), reports Malaysia's Business Times.


Palm oil, paper drive large-scale destruction of Indonesia's forests, but account for diminishing role in economy, says report


(07/27/2011) Indonesia's forests were cleared at a rate of 1.5 million hectares per year between 2000 and 2009, reports a new satellite-based assessment by Forest Watch Indonesia (FWI), an NGO. Expansion of oil palm and wood-pulp plantations were the biggest drivers of deforestation, yet account for a declining share of the national economy. The study, which compared year 2000 data with 2009 Landsat images from NASA, found that Indonesia's forest cover declined from 103.32 million hectares to 88.17 million hectares in ten years. Since 1950 Indonesia lost more than 46 percent of its forests.


Plantation fires in Indonesia trigger haze-related health warnings in Malaysia

(07/13/2011) Smoke from plantation fires in Indonesian Borneo and Sumatra are casting a pall over cities in Malaysia, triggering health warnings from officials, reports The Straits Times.


Cargill adopts 'greener' palm oil policy

(07/12/2011) Agribusiness giant Cargill will ensure all palm oil supplied to customers in Europe, United States, Canada, Australia and New Zealand is certified under the Roundtable on Sustainable Palm Oil (RSPO), an environmental standard, or originated from smallholder growers by 2015, according to a statement issued by the company. Cargill says it will extend the commitment to 100 percent of its products and customers globally – including China and India, the largest consumers of palm oil – by 2020.


Europe to require listing of palm oil on product labels

(07/08/2011) Members of the European Parliament have voted in favor of listing specific vegetable oils — including palm oil — on product labels, reports the Clear Labels, Not Forests initiative which pushed for the measure.


Sarawak reiterates goal to convert 1 million ha of forest to oil palm plantations

(07/06/2011) Despite rising criticism over deforestation and human rights abuses, Sarawak is maintaining its target of 2 million hectares of oil palm plantations by 2020, reports Malaysian state press.


Is the Ministry of Forestry undermining Indonesia's logging moratorium?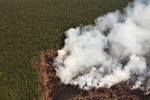 (06/28/2011) Indonesia's Ministry of Forestry is already undermining the moratorium on new forestry concessions on peatlands and in primary forest areas, alleges a new report from Greenomics-Indonesia. The report, The Toothless Moratorium, claims that a new decree from the Ministry of Forestry converts 81,490 hectares of forest protected under the moratorium into logging areas. The area affected is larger than Singapore.


Fire detected in plantation that allegedly breached Indonesia's moratorium

(06/28/2011) A fire is burning within a concession controlled by PT Menteng Jaya Sawit Perdana in Indonesian Borneo turning up the heat on its parent company, the Malaysia-based conglomerate Kuala Lumpur Kepong Berhad (KLK), which supplies "sustainably-produced" palm oil to companies like Cargill and is already under investigation for breaching Indonesia's new moratorium on forest conversion, according to the Environmental Investigation Agency (EIA).


Australia's Senate passes palm oil labeling bill

(06/27/2011) Just days after being rejected by the the Senate Community Affairs Committee, Australia's Senate passed the Amended Truth in Labeling - Palm Oil Bill.


Green tigers: new research shows protecting forests will deliver new economic boom for Southeast Asia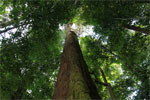 (06/27/2011) A raft of new studies show that protecting Southeast Asia's forests could provide an enormous economic lift for Southeast Asia. Indeed, the studies suggest, forest conservation, sustainable forestry, and agricultural improvements, along with investments in clean energy, could spur the rise of regional "Green Tiger" economies whose development levels surpass even those achieved during the boom years of the 1990's. The studies provide a striking rebuttal to palm oil and timber industries' claims that deforestation is necessary for the region's growth.


Pictures: Turquoise 'dragon' among 1,000 new species discovered in New Guinea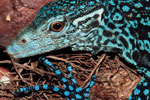 (06/27/2011) Scientists discovered more than 1,000 previously unknown species during a decade of research in New Guinea, says a new report from WWF. While the majority of 1,060 species listed are plants and insects, the inventory includes 134 amphibians, 71 fish, 43 reptiles, 12 mammals, and 2 birds. Among the most notable finds: a woolly giant rat, an endemic subspecies of the silky cuscus, a snub-fin dolphin, a turquoise and black 'dragon' or monitor lizard, and an 8-foot (2.5-m) river shark.


Alleged moratorium breach becomes test for RSPO

(06/24/2011) An alleged breach of Indonesia's new moratorium on primary forest and peatlands conversion may prove a test for the Roundtable on Sustainable Palm Oil (RSPO), an eco-certification initiative.


Rainforest tribe forcibly removed from dam area to palm oil plantation

(06/23/2011) A thousand Penan indigenous people have been forcibly moved from their rainforest home to monoculture plantations, reports Survival International. To make way for the Murum dam, the Malaysian state government of Sarawak is moving a thousand Penan from their traditional homes, but as apart of the deal the government promised to move the Penan to another part of their ancestral land. The government has since sold that land to a palm oil company, which is currently clearcutting the forests for plantations.


Palm oil labeling bill fails to pass in Australia

(06/19/2011) A controversial bill that would have required manufacturers to explicitly label palm oil as an ingredient on food products will not be passed into law.


Malaysian palm oil company violates Indonesia's logging moratorium

(06/16/2011) An undercover investigation has found evidence that a subsidiary of Malaysian palm oil company has illegally cleared forest in breach of the Indonesia's moratorium on new permits in primary forest areas and peatlands.


Could palm oil help save the Amazon?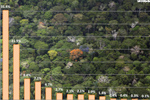 (06/14/2011) For years now, environmentalists have become accustomed to associating palm oil with large-scale destruction of rainforests across Malaysia and Indonesia. Campaigners have linked palm oil-containing products like Girl Scout cookies and soap products to smoldering peatlands and dead orangutans. Now with Brazil announcing plans to dramatically scale-up palm oil production in the Amazon, could the same fate befall Earth's largest rainforest? With this potential there is a frenzy of activity in the Brazilian palm oil sector. Yet there is a conspicuous lack of hand wringing by environmentalists in the Amazon. The reason: done right, oil palm could emerge as a key component in the effort to save the Amazon rainforest. Responsible production there could even force changes in other parts of the world.


Profit, not poverty, increasingly the cause of deforestation

(06/13/2011) A new report highlights the increasing role commodity production and trade play in driving tropical deforestation.


Sarawak's leader under investigation for corruption linked to logging

(06/10/2011) After months of heavy campaigning by human rights organizations and environmental group, the Malaysian Anti-Corruption Commission's (MACC) announced it is investigating Sarawak Chief Minister Abdul Taib Mahmud for corruption.


Lack of clarity complicates Indonesia's logging moratorium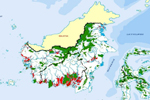 (05/27/2011) Lack of clarity makes it difficult to assess whether Indonesia's moratorium on new logging concessions in primary forest areas and peatlands will actually reduce greenhouse gas emissions from deforestation, according to a new comprehensive assessment of the instruction issued last week by Indonesian President Susilo Bambang Yudhoyono. The analysis, conducted by Philip Wells and Gary Paoli of Indonesia-based Daemeter Consulting, concludes that while the moratorium is "potentially a powerful instrument" for achieving the Indonesian president's goals of 7 percent annual growth and a 26 percent reduction in greenhouse gas emissions from a projected 2020 baseline, the language of the moratorium leaves significant areas open for interpretation, potentially offering loopholes for developers.


Indonesia's moratorium disappoints environmentalists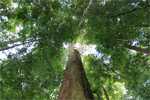 (05/20/2011) The moratorium on permits for new concessions in primary rainforests and peatlands will have a limited impact in reducing deforestation in Indonesia, say environmentalists who have reviewed the instruction released today by Indonesian President Susilo Bambang Yudhoyono. The moratorium, which took effect January 1, 2011, but had yet to be defined until today's presidential decree, aims to slow Indonesia's deforestation rate, which is among the highest in the world. Indonesia agreed to establish the moratorium as part of its reducing emissions from deforestation and degradation (REDD) agreement with Norway. Under the pact, Norway will provide up to a billion dollars in funds contingent on Indonesia's success in curtailing destruction of carbon-dense forests and peatlands.


Is Indonesia losing its most valuable assets?


(05/16/2011) Deep in the rainforests of Malaysian Borneo in the late 1980s, researchers made an incredible discovery: the bark of a species of peat swamp tree yielded an extract with potent anti-HIV activity. An anti-HIV drug made from the compound is now nearing clinical trials. It could be worth hundreds of millions of dollars a year and help improve the lives of millions of people. This story is significant for Indonesia because its forests house a similar species. In fact, Indonesia's forests probably contain many other potentially valuable species, although our understanding of these is poor. Given Indonesia's biological richness — Indonesia has the highest number of plant and animal species of any country on the planet — shouldn't policymakers and businesses be giving priority to protecting and understanding rainforests, peatlands, mountains, coral reefs, and mangrove ecosystems, rather than destroying them for commodities?


Google Earth animation reveals Indonesian forest targeted for destruction by pulp and paper companies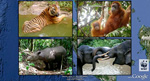 (05/14/2011) A new animation created using Google Earth offers a tour of an area of forest slated for destruction by logging companies. The animation, created by WWF-Indonesia and David Tryse, with technical assistance from Google Earth Outreach, highlights the rainforest of the Bukit Tigapuluh landscape in Sumatra, the only island in the world that is home to Sumatran tigers, elephants, rhinos, and orangutans. All of these species are considered endangered or critically endangered due to habitat destruction or poaching.


Fires burn in Sumatra, drive air pollution in Malaysia

(05/13/2011) More than 100 Indonesian firefighters are battling peatland fires set by oil palm plantation developers in Riau province on the island of Sumatra, reports the AFP.


A new front in the war over palm oil?



(05/09/2011) A new study for the U.K. government found that in 2009 Britain imported at least 1.65 million metric tons of palm oil-related products for production of food, fuel, and cosmetics. Notably, the DEFRA study concluded Britain's consumption of palm kernel — typically considered a byproduct of palm oil production — was actually higher than its palm oil demand and accounted for roughly 10 percent of global palm kernel output.


7 conglomerates control 9M ha of land in Indonesia

(05/05/2011) Efforts to slow deforestation in Indonesia should include curtailing further expansion of forestry holdings by giant conglomerates, says an Indonesian activist group. Analyzing data from the Ministry of Forest's Production Forest Utilization Quarterly Report, Jakarta-based Greenomics-Indonesia found that seven conglomerates in Indonesia control more than 9 million hectares of land, including large forest concessions that will likely be exempt from any moratorium on forest clearing established under the country's Reducing Emissions from Deforestation and Degradation (REDD) program. The extent of holdings could complicate Indonesia's efforts to reduce emissions from logging and plantation development.


Girls Scouts censors Facebook page after coming under criticism for product linked to rainforest loss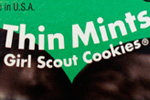 (05/04/2011) Girls Scouts USA has censored its Facebook page after receiving comments criticizing the organization, according to Rainforest Action Network (RAN). RAN along with Change.org and two Girl Scout activists, Rhiannon Tomtishen and Madison Vorva, declared today a social media day of activism against the Girl Scouts for using palm oil in their popular cookies. The oil has been linked to rainforest destruction in Indonesia and Malaysia.


Forgotten species: the endearing Tenkile tree kangaroo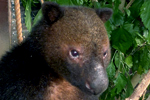 (05/03/2011) With their long snout, furry body, soft eyes, and, at times, upright stance, tree kangaroos often remind me of the muppets. Of course, if there were any fairness in the world, the muppets would remind me of tree kangaroos, since kangaroos, or macropods, have inhabited the Earth for at least 5 million years longer than Jim Henson's muppets. But as a child of the 1980s, I knew about muppets well before tree kangaroos, which play second fiddle in the public imagination to their bigger, boxing cousins. This is perhaps surprising, as tree kangaroos possess three characteristics that should make them immensely popular: they are mammals, they are monkey-like (and who doesn't like monkeys?), and they are desperately 'cute'.


Losses from deforestation top $36 billion in Indonesian Borneo

(04/29/2011) Illegal forest conversion by mining and plantation companies in Indonesian Borneo has cost the state $36 billion according to a Forest Ministry official.



Page 1 | Page 2 | Page 3 | Page 4 | Page 5 | Page 6 | Page 7 | Page 8 | Page 9 | Page 10 | Page 11 | Page 12