News articles on pacific

---
Mongabay.com news articles on pacific in blog format. Updated regularly.





On the edge of extinction, Fiji petrels observed at sea for the first time

(09/15/2009) The Critically Endangered Fiji petrel has been observed at sea for the first time by BirdLife International and NatureFiji-MareqetiViti. First recorded in 1855 from one specimen found on Gau Island, Fiji, the rare seabird disappeared from scientific view for 130 years. Beginning in 1984 a handful of 'grounded' Fiji petrels Pseudobulweria macgillivrayi were found after landing on village roofs in Gau, but this is the first observation of the bird in its element: at sea.


Did fish poisoning drive Polynesian colonization of the Pacific?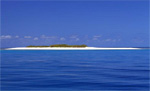 (07/07/2009) The reasons behind the colonization of the Pacific islands have long been sources of controversy and fascination. Now a new study looks into toxic fish poisoning as a possible migration catalyst. Between AD 1000 and 1450, Polynesian colonization of the South Pacific flourished. The voyages that were undertaken in the discovery of these new lands were very dangerous and the people who conducted them undoubtedly had good reasons to do so. Researchers from the Florida Institute of Technology have performed research which shows that toxic ciguatera fish poisoning would provide sufficient impetus for such risky voyages.


UN calls for global ban on plastic bags to save oceans

(06/09/2009) The UN's top environmental official called for a global ban on plastic bags yesterday. "Single use plastic bags which choke marine life, should be banned or phased out rapidly everywhere. There is simply zero justification for manufacturing them anymore, anywhere," said Achim Steiner, executive director of the U.N. Environment Program.


UN: Population growth rates fall to 1.1 percent in Asia-Pacific

(05/19/2009) The population growth rate in the Asia-Pacific region has dropped to 1.1 percent, according to the Statistical Yearbook for Asia and the Pacific 2008, compiled by the UN's Economic and Social Commission for Asia and the Pacific (ESCAP). The 1.1 percent growth rate is the lowest in the developing world.


Six nations pledge to protect the Coral Triangle

(05/19/2009) Last Friday, six nations signed a pledge launching the Coral Triangle Initiative on Coral Reefs, Fisheries and Food Security (CTI-CFF). Indonesia, the Philippines, Timor Leste, Papua New Guinea, Solomon Islands, and Malaysia each agreed to protect the Coral Triangle, a region spanning 1.6 billion acres, half the size of the US.


Blue whales return to migration pattern used before commercial whaling


(05/13/2009) The blue whale may be returning to a migration route that it abandoned during commercial whaling. Researchers have discovered whales migrating from California to the coastlines of British Columbia and the Gulf of Alaska for the first time since 1965. Fifteen different cases of whales have been recorded in the north Pacific; four of the whales were individuals who had been viewed off the coast of California, as well.


Fish operated on at ZSL London Zoo: Photo

(05/11/2009) A female prickly leatherjacket triggerfish Chaetodermis penicilligerus underwent an operation to remove a benign tumor from her tail at the Zoological Society of London (ZSL) Zoo.


Seven new species of deep sea coral discovered

(03/09/2009) In the depths of the Papahānaumokuākea Marine National Monument, which surrounds ten Hawaiian islands, scientists discovered seven new species of bamboo coral. Supported by the National Ocean and Atmospheric Administration (NOAA), the discoveries are even more surprising in that six of the seven species may represent entirely new genus of coral.


Papua New Guinea creates first nature reserve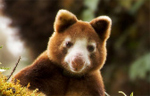 (03/03/2009) Home to numerous endemic species and some of the Asia's last intact tropical forests, Papua New Guinea has created its first national conservation area. Unique in structure, the park is owned by 35 surrounding indigenous villages which have agreed unanimously to prohibit hunting, logging, mining, and other development within the park. The villages have also created a community organization that will oversee management of the park. The 10,000 villagers found partners in Wooland Park Zoo in Seattle, Conservation International, and National Geographic. The conservation organizations spent twelve years working with locals and the Papua New Guinea government to establish the YUS Conservation Area.


Indonesian coral reef recovering after devastating tsunami and years of destructive fishing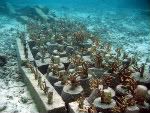 (01/05/2009) On December 26th, 2004 an earthquake recorded at a magnitude of 9.3 in the Indian Ocean created a massive tsunami that struck nations across the region. Enormous waves took the lives of nearly 250,000 people while destroying cities and towns in minutes. The tsunami also caused extensive environmental damage, including reef systems along many coastal areas. Four years after the tsunami researchers from the Wildlife Conservation Society (WCS) have returned to site of the disaster to survey the damaged reefs and work with local communities on preserving this important resource. After exploring sixty sites of coral reef off the coasts of Aceh, Indonesia, the scientists report that reefs damaged by the 2004 tsunami are on the path to recovery.


Photo: commonly-kept gecko was thought to be extinct in the wild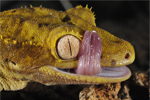 (09/04/2008) The Crested Gecko is endemic to South Province, New Caledonia in the South Pacific. While the species is widely kept in the pet trade, the species was long believed extinct in the wild until it was rediscovered in 1994. It is now known to have three distinct populations and its conservation status is currently being evaluated by the IUCN. Trade in wild-caught individuals is presently banned.


50 years after the blast: Recovery in Bikini Atoll's coral reef

(05/27/2008) Fifty years after atomic bombs rocked Bikini Atoll and pulverized its coral reef, the lagoon again boasts a flourishing coral community. Scientists diving in the two-kilometer-wide Bravo Crater, created in 1954 by a blast 1,000 times stronger than the bomb dropped on Hiroshima, Japan, found a thriving habitat with treelike corals 30 centimeters (one foot) thick. The study shows that coral reefs can recover from profound damage?when humans leave them alone.


Rat killing spree may save endangered wildlife on remote Pacific islands

(05/26/2008) A team of scientists is on its way to remote the Phoenix Islands Protected Area to eradicate rats that are threatening populations of indigenous seabirds, reports conservation International, an environmental group.


Papua New Guinea to ban log exports by 2010

(03/17/2008) Papua New Guinea (PNG) will phase out log exports by 2010 said Forest Minister Belden Namah last month. The move comes as the country seeks to gain greater control over illegal logging and promote expansion of oil palm cultivation.


Expedition finds inverted pyramid where sharks dominate marine ecology

(02/25/2008) A survey of a remote Pacific archipelago turned up pristine coral reefs that could offer a "baseline" for measuring the human impact on reefs worldwide, report researchers from the Scripps Institution of Oceanography (SIO) at the University of California at San Diego.


Soil erosion: the future of Easter Island

(02/25/2008) Today the saga that is Easter Island's past is well known. The tragic circumstances that led to the downfall of its early civilization through starvation and war are of epic proportions. Many scientists agree that the real life scenario born from this isolated island serves as a warning, about the interrelatedness between scarcity of natural resources and conflict, for all mankind. However, current natural resource practices suggest that this lesson has fallen on deaf ears.


Only 4% of the ocean is pristine according to first oceanic map of human-impact

(02/14/2008) There is a much used adage regarding the ocean that goes something like this: we know more about our solar system than our ocean. Whether or not one believes this to be true (less than 5% of the ocean has been explored), a group of over twenty researchers, by agglomerating the available information on the oceans, have created a large-scale image of the ocean's health.


World's largest marine protected area established in the South Pacific

(02/14/2008) Kiribati, a small island nation in the South Pacific, has established the world's largest marine protected area.


Bird flies 7,150 miles in a week

(09/11/2007) The bar-tailed godwit (Limosa lapponica baueri) makes the longest non-stop migratory flight of any bird species in the world, reports a new study.


Islands to face water problems as sea levels rise, populations grow

(08/15/2007) Islands in the tropical Pacific may face water problems as sea levels rise and populations grow, warns research published in Vadose Zone Journal.


Coral reefs declining faster than rainforests

(08/08/2007) Coral reefs in the Pacific Ocean are dying faster than previously thought due to costal development, climate change, and disease, reports a study published Wednesday in the online journal PLoS One. Nearly 600 square miles of reef have disappeared per year since the late 1960s, a rate twice that of tropical rainforest loss.


How to save the world's oceans from overfishing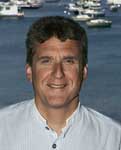 (07/08/2007) Global fishing stocks are in trouble. After expanding from 18 millions tons in 1950 to around 94 million tons in 2000, annual world fish catch has leveled off and may even be declining. Scientists estimate that the number of large predatory fish in the oceans has fallen by 90 percent since the 1950s, while about one-quarter of the world's fisheries are overexploited, depleted, or recovering from depletion. Despite these dire trends, the situation is changing. Today some of the world's largest environmental groups are focused on addressing the health of marine life and oceans, while sustainable fisheries management is at the top of the agenda for intergovenmental bodies. At the forefront of these efforts is Mike Sutton, director of the Monterey Bay Aquarium's conservation program: the Center for the Future of the Oceans. The aquarium, which has long been recognized as one of the world's most important marine research facilities, is pioneering new strategies for protecting the planet's oceans. Sutton says the approach has four parts: establishing new marine protected areas, pushing for ocean policy reform, promoting sustainable seafood, and protecting wildlife and marine ecosystems.


Unusual prehistoric shark beast captured in Japan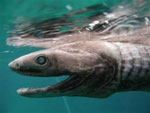 (01/24/2007) A rare frilled shark was captured live by fishermen off the coast of Japan. The toothy eel-like creature was taken to Awashima Marine Park in Shizuoka where it later died according to Reuters.


Saved by el Nino! Warm Pacific means fewer hurricanes

(11/30/2006) El Nino's to blame for the quiet 2006 hurricane season according to researchers at the U.S. National Oceanic and Atmospheric Administration (NOAA). While some climate scientists forecast a big hurricane year in 2006, the official six-month season produced only nine tropical storms and hurricanes, below the average of 11. For the first time since 1997, there were no Category 4 or 5 hurricanes, the strongest type of storm. 2005 saw the worst hurricane season on record with 28 storms including 3 category 5 storms: Hurricanes Katrina, Rita, and Wilma. Hurricane Katrina caused some $80 billion in damage as it destroyed the city of New Orleans.


Weak El Nino returns to the Pacific

(10/05/2006) NASA satellite data indicates El Nino has returned to the tropical Pacific Ocean, although in a relatively weak condition that may not persist and is currently much less intense than the last major El Niño episode in 1997-1998.


Pacific wind pattern driving el Nino slows due to global warming

(05/03/2006) Global warming has caused a key wind circulation pattern over the Pacific Ocean to weakened by 3.5 percent since the mid-1800s and scientists warn that it be further diminished by another 10% by 2100. The study, published in the May 4 issue of Nature, says that the weakening of the Walker circulation could could alter climate -- including el Nino and La Nina events -- and the marine food chain across the entire Pacific region. The Walker circulation, an atmospheric circulation of air at the equatorial Pacific Ocean which spans almost half the circumference of Earth, pushes the Pacific Ocean's trade winds from east to west, generating rainfall in Indonesia while creating ocean upwelling off the coast of South America that nourishes marine life.


Pacific Ocean getting warmer and more acidic

(03/31/2006) The Pacific Ocean is getting warmer and more acidic, while the amount of oxygen is decreasing, due to increased absorption of atmospheric carbon dioxide say scientists from the National Oceanic and Atmospheric Administration's Pacific Marine Environmental Laboratory and the University of Washington.



Page 1 | Page 2