News articles on pacific

---
Mongabay.com news articles on pacific in blog format. Updated regularly.





Extinction crisis: rising sea levels will submerge thousands of islands


(04/08/2014) Sea levels are rising at the highest rate in thousands of years, putting at risk low-lying islands around the world. In a new study published in Nature Conservation, researchers found that projected rises in sea level stand to swamp more than 10,000 islands, displacing human communities and wiping many unique species off the face of the earth.


Court partially stops Japan's 'scientific' whaling, but Pacific harvests to continue


(04/01/2014) Japan has harvested thousands of whales in North Pacific and Antarctic waters since the implementation of a global ban on whaling, eliciting harsh criticism from the international community. Now, in a landmark decision, the International Court of Justice (ICJ) has ruled that Japan must cease its whaling activities in the Antarctic.


Corals thriving despite acidified conditions in remote Pacific bay


(02/25/2014) Scientists have discovered a small island bay in the Pacific which could serve as a peephole into the future of the ocean. Palau's Rock Island Bay harbors a naturally occurring anomaly – its water is acidified as much as scientists expect the entire ocean to be by 2100 as a result of rising carbon dioxide emissions.


Scientists discover new eagle ray imperiled by Japanese pest program (photos)


(01/30/2014) Scientists have described a new species of eagle ray in the northwest Pacific Ocean, which they have named "narutobiei" (Aetobatus narutobiei) after its local name in Japan. While the new species has long been known by scientists, it was clumped together with the longheaded eagle ray (Aetobatus flagellum) for over two hundred years. Splitting the two species has large-scale conservation impacts, according to the paper describing the new species in PLOS ONE.


Satellites reveal browning mountain forests


(11/22/2013) In a dramatic response to global warming, tropical forests in the high elevation areas of five continents have been "browning" since the 1990s. They have been steadily losing foliage, and showing less photosynthetic activity. Scientists analyzed the forest cover by using satellites to measure sunlight bouncing off the surface of the earth, then determining the different surface types via reflection patterns.


Beetles in the spotlight: a new species of burying beetle from the Solomon Islands Archipelago


(11/07/2013) If you thought of the little beetle that you saw the other day as just a 'regular one' then this might interest you. Scientists from the University of Alaska discovered Nicrophorus efferens, a new species of burying beetle from Solomon Islands. Studying six adult specimens borrowed from the Bernice Pauahi Bishop Museum of Hawaii (BPBM), Dr Sikes and Tonya Mousseau describe the new species in a detailed taxonomic assessment published in the journal Zookeys, and how it differs from two closely related species of the Solomon Islands.


DNA tests reveal new dolphin species (photos)


(10/30/2013) With the help of DNA tests, scientists have declared a new dolphin species that dwells off the coast of northern Australia. The discovery was made after a team of researchers looked at the world's humpback dolphins (in the genus Sousa), which sport telltale humps just behind their dorsal fins. While long-known to science, the new, as-yet-unnamed species was previously lumped with other humpback dolphins in the Indo-Pacific region.


'Lost' bird rediscovered in New Caledonia along with 16 potentially new species (photos)


(10/29/2013) In early 2011, Conservation International (CI) dubbed the forests of New Caledonia the second-most imperiled in the world after those on mainland Southeast Asia. Today, CI has released the results of a biodiversity survey under the group's Rapid Assessment Program (RAP) to New Caledonia's tallest mountain, Mount Panié. During the survey researchers rediscovered the 'lost' crow honeyeater and possibly sixteen new or recently-described species. Over 20 percent larger than Connecticut, New Caledonia is a French island east of Australia in the Pacific Ocean.


First study of little-known mammal reveals climate change threat


(10/28/2013) One of the world's least-known flying foxes could face extinction by rising seas and changing precipitation patterns due to global warming, according to a new study in Zookeys. The research, headed by Donald Buden with the College of Micronesia, is the first in-depth study of the resident bats of the remote Mortlock Islands, a part of the Federated States of Micronesia.


The 'dead' ocean: eyewitness says overfishing has emptied the Pacific


(10/22/2013) An Australian sailor has described parts of the Pacific Ocean as "dead" because of severe overfishing, with his vessel having to repeatedly swerve debris for thousands of kilometers on a journey from Australia to Japan. Ivan MacFadyen told of his horror at the severe lack of marine life and copious amounts of rubbish witnessed on a yacht race between Melbourne and Osaka. He recently returned from the trip, which he previously completed 10 years ago.


President's pledge to ban commercial fishing around Pacific island nation slow to materialize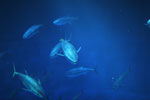 (09/23/2013) In 2010 President Anote Tong of Kiribati made a historic pledge, committing to protect the waters around his island nation in a massive marine protected area. He said the gesture represented Kiribati's contribution to protecting the environment and he urged industrial countries to do the same by cutting their greenhouse gas emissions, which threaten low-lying islands with rising sea levels. The commitment raised Tong's profile, winning him international accolades, and boosted the tiny country's standing in the fight against climate change. But since 2010 questions have begun to emerge about the extent of Tong's commitment.


Natural cooling cycle in Pacific may have slowed global warming...for now

(09/12/2013) Cooling waters in the tropical Pacific Ocean appear to be a major factor in dampening global warming in recent years, scientists said on Wednesday. Their work is a big step forward in helping to solve the greatest puzzle of current climate change research – why global average surface temperatures, while still on an upward trend, have risen more slowly in the past 10 to fifteen years than previously.


Finding a needle in a haystack: two new species of octocorals discovered in the Pacific Ocean


(09/04/2013) The vast expanse of the Earth's oceans makes finding a new species like finding a needle in a haystack. In fact, finding a needle in a haystack may be easier than finding a new species of octocoral in the Pacific Ocean. But Gary Williams with the California Academy of Sciences has recently found not only one but two new species, including a new genus of octocoral.


Ocean acidification pushing young oysters into 'death race'

(06/11/2013) Scientists have long known that ocean acidification is leading to a decline in Pacific oyster (Crassostrea gigas) in the U.S.'s Pacific Northwest region, but a new study in the American Geophysical Union shows exactly how the change is undercutting populations of these economically-important molluscs. Caused by carbon dioxide emissions, ocean acidification changes the very chemistry of marine waters by lowering pH levels; this has a number consequences including decreasing the availability of calcium carbonate, which oysters and other molluscs use to build shells.


Pacific islanders are the 'victims of industrial countries unable to control their carbon dioxide emissions'

(05/15/2013) With islands and atolls scattered across the ocean, the small Pacific island states are among those most exposed to the effects of global warming: increasing acidity and rising sea level, more frequent natural disasters and damage to coral reefs. These micro-states, home to about 10 million people, are already paying for the environmental irresponsibility of the great powers.


Industrialized fishing has forced seabirds to change what they eat


(05/14/2013) The bleached bones of seabirds are telling us a new story about the far-reaching impacts of industrial fisheries on today's oceans. Looking at the isotopes of 250 bones from Hawaiian petrels (Pterodroma sandwichensis), scientists have been able to reconstruct the birds' diets over the last 3,000 years. They found an unmistakable shift from big prey to small prey around 100 years ago, just when large, modern fisheries started scooping up fish at never before seen rates. The dietary shift shows that modern fisheries upended predator and prey relationships even in the ocean ocean and have possibly played a role in the decline of some seabirds.


The world's largest 'waste dump' is found in the Pacific Ocean

(05/06/2013) If you were to travel from the United States of America to Japan, you would most likely encounter what could be described as the world's largest waste dump: a 100,000 tonne expanse of debris floating around a large region of the Pacific Ocean. The total area of this phenomenon has been said to equal the size of continental U.S., but the truth about its true size remains unknown.


Saviors or villains: controversy erupts as New Zealand plans to drop poison over Critically Endangered frog habitat


(04/10/2013) New Zealand's Department of Conservation (DOC) is facing a backlash over plans to aerially drop a controversial poison, known as 1080, over the habitat of two endangered, prehistoric, and truly bizarre frog species, Archey's and Hochsetter's frogs, on Mount Moehau. Used in New Zealand to kill populations of invasive mammals, such as rats and the Australian long-tailed possum, 1080 has become an increasingly emotive issue in New Zealand, not just splitting the government and environmentalists, but environmental groups among themselves. Critics allege that the poison, for which there is no antidote, decimates local animals as well as invasives, while proponents say the drops are the best way to control invasive mammals that kill endangered species like birds and frogs and may spread bovine tuberculosis (TB).


Humans killed over 10 percent of the world's bird species when they colonized the Pacific Islands


(03/25/2013) Around 4,000 years ago intrepid Polynesian seafarers made their way into an untamed wilderness: the far-flung Pacific Islands. Over a thousands or so years, they rowed from one island to another, stepping on shores never yet seen by humans. While this vast colonization brought about a new era of human history, it also ended the existence of well-over a thousand bird species according to a new study in the Proceedings of the National Academy of Sciences (PNAS).


Heavy metal shark meat: dangerous lead levels found in sharks used as fish food


(03/18/2013) A recent study published in mongabay.com's open access journal Tropical Conservation Science raises concerns about levels of heavy metals, particularly lead (Pb), present in shark meat, as well as the decline of shark abundance due to global fishing pressures. Sharks are primarily caught as by-catch for other fishing industries. By one account, 70% of the total catch in swordfish long-line fisheries was sharks. Due to consumer demand, this by-catch is sold to Asian fish markets as fin and trunk meat. Much of the trunk and organ meat is used to make fish-meal, which is then fed to farmed fish.


The Role of Science for Conservation - book review

(03/18/2013) The Role of Science for Conservation, edited by Matthias Wolff and Mark Gardner, celebrates Charles Darwin's Bicentennial and 50 years of research by the Charles Darwin Foundation in The Galápagos, Ecuador.


U.S. Admiral: climate change, not North Korea, biggest threat in the Pacific

(03/13/2013) This week, Admiral Samuel J. Locklear II, the head of U.S. military forces in the Pacific, told The Boston Globe that climate change was the gravest threat in the region. While such an assessment may be surprising, given North Korea's recent nuclear tests, the U.S. military has long viewed climate change as a massive destabilizing force on global security.


Extinction warning: racing to save the little dodo from its cousin's fate


(03/04/2013) Sometime in the late 1600s the world's last dodo perished on the island of Mauritius. No one knows how it spent its final moments—rather in the grip of some invasive predator or simply fading away from loneliness—but with its passing came an icon of extinction, that final breath passed by the last of its kind. The dodo, a giant flightless pigeon, was a marvel of the animal world: now another island ground pigeon, known as the little dodo, is facing its namesake's fate. Found only in Samoa, composed of ten islands, the bird has many names: the tooth-billed pigeon, the Manumea (local name), and Didunculus ("little dodo") strigirostris, which lead one scientist to Christen it the Dodlet. But according to recent surveys without rapid action the Dodlet may soon be as extinct as the dodo.


Leatherback sea turtles suffer 78 percent decline at critical nesting sites in Pacific


(02/27/2013) The world's largest sea turtle, the leatherback (Dermochelys coriacea), is vanishing from its most important nesting sites in the western Pacific, according to a new study in Ecosphere. Scientists found that leatherback turtle nests have dropped by 78 percent in less than 30 years in the Bird's Head Peninsula on the island of New Guinea. Worryingly, these beaches account for three-fourths of the western Pacific's distinct leatherback population; globally the leatherback is listed as Critically Endangered by the IUCN Red List, the highest rating before extinction.


Arachnopocalypse: with birds away, the spiders play in Guam


(09/17/2012) The island of Guam is drowning in spiders. New research in the open-access journal PLOS ONE has found that in the wet season, Guam's arachnid population booms to around 40 times higher than adjacent islands. Scientists say this is because Guam, a U.S. territory in the Pacific, has lost its insect-eating forest birds. Guam's forests were once rich in birdlife until the invasion of non-native brown tree snake (Boiga irregularis) in the 1940s decimated biodiverse bird communities. Now, the island is not only overrun with snakes, but spiders too.


Solomon Islands' export of 'captive-bred' birds deemed to be a farce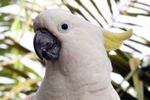 (08/14/2012) Over 68,000 birds listed on CITES (Convention on International Trade in Endangered Species of Wild Fauna and Flora) were exported from the Solomon Islands during 2000-2010 according to a recent report by wildlife-monitoring NGO, TRAFFIC. Although the majority of birds were listed as 'captive-bred,' the report raises the question of whether these species were not in fact taken from the wild.


Navy discovers 10,000-sq mile patch of floating rock in South Pacific (photos)

(08/11/2012) New Zealand's Royal Navy has found a 10,000-square mile (26,000-square kilometer) patch of pumice floating on the surface of the South Pacific Ocean, reports the agency.


Controversial deep sea mining project approved in Papua New Guinea, first of its kind

(08/09/2012) The Papua New Guinea government has granted a 20-year license for copper and gold mining around a mile (1.6 kilometers) below the ocean's surface, jump-starting the world's first commercial deep sea mining venture. Undertaken by Canadian company, Nautilus Minerals, the venture will mine deep sea hydrothermal vents off the coast of New Britain. However, the project faces stiff concern from local activists, fishermen, and environmentalists.


Lonesome George passes, taking unique subspecies with him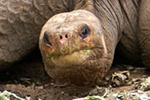 (06/25/2012) Lonesome George, the sole surviving member of the Pinta Island tortoise (Chelonoidis nigra abingdoni), was found dead on Sunday by staff at the Galapagos National Park. With George's passing, the Pinta Island tortoise subspecies officially falls into extinction. First found in 1972, Lonesome George became famous for representing the last of his kind. He was believed to be around 100—middle-aged for a Galapagos tortoise which can live to 200 years old. Staff plan to do an autopsy to determine the cause of death.


'Time pollution': loss of predators pushes nocturnal fish to take advantage of the day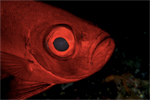 (06/25/2012) Nocturnal fish—which sport big eyes for improved night vision—are taking back the day in the coral reefs of the Tabuaeran Atoll, according to a new study in the open-access journal PLoS ONE. Overfishing has plundered the Pacific atoll of many of its notable predators, including sharks and barracudas, causing ripple effects through the ecosystem. One of these emerging changes appears to be that with less fear of being eaten, nocturnal fish are increasingly venturing out during the day.


Forgotten Species: the wonder-inducing giant clam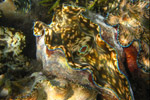 (06/11/2012) The first time I ever saw a giant clam was at a ride in Walt Disney World's Magic Kingdom. My family and I piled into the Nautilus submersible at the 20,000 Leagues Under the Sea: Submarine Voyage and descended into the playtime depths. While we saw sea turtles, sharks, lobsters, mermaids, and even a sea monster, the creature that lingered in my mind most was the giant clam, raising and closing its pearly shell in the weedy abyss. Of course, none of these aquatic wonders were real—they were animatronics—but to a child with a vivid imagination they stirred within me the deep mystery of the boundless ocean, and none more so than that monstrous clam with its gaping maw.


Why bird droppings matter to manta rays: discovering unknown ecological connections

(06/04/2012) Ecologists have long argued that everything in the nature is connected, but teasing out these intricate connections is not so easy. In fact, it took research on a remote, unoccupied island for scientists to discover that manta ray abundance was linked to seabirds and thereby native trees.


Leatherback sea turtles granted massive protected area along U.S. west coast


(01/23/2012) The U.S. federal government has designated 108,556 square kilometers (41,914 square miles) as critical habitat for the leatherback sea turtle (Dermochelys coriacea), the largest of the world's marine turtles and one of the most endangered. The protected area, around the size of Guatemala, spans coastal sea waters from California to Washington state, but does not protect the migration routes environmentalists hoped for.


New book series hopes to inspire research in world's 'hottest biodiversity hotspot'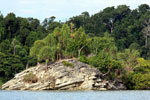 (01/17/2012) Entomologist Dmitry Telnov hopes his new pet project will inspire and disseminate research about one of the world's last unexplored biogeographical regions: Wallacea and New Guinea. Incredibly rich in biodiversity and still full of unknown species, the region, also known as the Indo-Australian transition, spans many of the tropical islands of the Pacific, including Indonesia's Sulawesi, Komodo and Flores, as well as East Timor—the historically famous "spice islands" of the Moluccan Archipelago—the Solomon Islands, and, of course, New Guinea. Telnov has begun a new book series, entitled Biodiversity, Biogeography and Nature Conservation in Wallacea and New Guinea, that aims to compile and highlight new research in the region, focusing both on biology and conservation. The first volume, currently available, also includes the description of 150 new species.


Featured video: tuna industry bycatch includes sea turtles, dolphins, whales

(01/16/2012) A Greenpeace video, using footage from a whistleblower, shows disturbing images of the tuna industry operating in the unregulated waters of the Pacific Ocean. Using fish aggregation devices (FADs) and purse seine nets, the industry is not only able to catch entire schools of tuna, including juvenile, but also whatever else is in the area of the net.


Marshall Islands creates world's biggest shark park

(10/03/2011) The Republic of the Marshall Islands has created the world's biggest shark reserve: so large that all of Mexico could fit comfortably inside. With new legislation, commercial shark fishing is now completely banned in Marshall Islands' 768,547 square miles (1,990,530 square kilometers) of ocean.


New seabird discovered from Hawaii, but no one knows where it lives

(08/30/2011) Researchers have uncovered a new seabird native to Hawaii stuffed in a museum. Originally identified as a smaller variation of a little shearwater (Puffinus assimilis), DNA tests showed that the bird, which was collected over four decades ago, was in fact a unique species. Named Bryan's shearwater (Puffinus bryani), the fate of this bird in the wild remains unknown.


New species is eel-equivalent of the coelacanth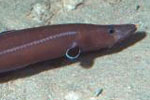 (08/18/2011) The ocean holds endless surprises still. In an underwater cave off the Pacific island nation of Palau, reachers have made an astounding discovery: an eel species unknown to science that harkens back 200 million years. The species, described in the Proceedings of the Royal Society B as an 'enigmatic, small eel-like fish', sports anatomical features that differentiate it from the over 800 known species of eel surviving today.


Environmental law landmark: island nation challenges faraway coal plant for climate impact

(05/25/2011) The far-flung Federated States of Micronesia (FSM), located in the Pacific Ocean, has created legal history by challenging the decision to extend the life of a massive coal plant in the Czech Republic. The over 600-island nation, Micronesia, argues that greenhouse gas emissions from the Czech plant are impacting the way of life in Micronesia, many of whose islands are facing submersion under rising sea levels.


Left alive and wild, a single shark worth $1.9 million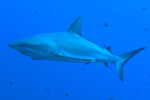 (05/02/2011) For the Pacific island nation of Palau, sharks are worth much more alive than dead. A new study by the Australian Institute of Marine Science (AIMS) has found that one reef shark during its full life is worth $1.9 million to Palau in tourism revenue. Sold for consumption the shark is worth around $108. In this case a shark is worth a stunning 17,000 times more alive than dead.


Scientists urge Papua New Guinea to declare moratorium on massive forest clearing

(04/19/2011) Forests spanning an area larger than Costa Rica—5.6 million hectares (13.8 million acres)—have been handed out by the Papua New Guinea government to foreign corporations, largely for logging. Granted under government agreements known as Special Agricultural and Business Leases (SABLs), the land leases circumvent the nation's strong laws pertaining to communal land ownership. Now, the Association for Tropical Biology and Conservation (ATBC), the world's largest professional society devoted to studying and conserving tropical forests, is urging the Papua New Guinea government to declare a moratorium on SABLs.


Scientists follow rise of mercury pollution in seabird feathers

(04/18/2011) Analyzing the feathers of the black-footed albatross (Phoebastria nigripes) going back to 1880. researchers have uncovered rising levels of the toxic methylmercury in the endangered birds that is generally consistent with rising mercury emissions in the Pacific region. Methylmercury is a more toxic compound than mercury that binds with organic molecules when it is released through industrial processes, such as burning coal and other fossil fuels.


Expedition granted?: hoping to save nearly-extinct seals through National Geographic contest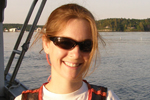 (03/24/2011) Dashiell Masland, known as 'Dash', has always been in love with the sea and its inhabitants. Now, she is hoping to take that passion to the Hawaiian Islands to save one of the world's most threatened marine mammals: the Hawaiian monk seals (Monachus schauinslandi). Extinction is a real possibility: already, the related Carribbean monk seal vanished forever around 1950. Decimated by sealers, whalers, and even soldiers in World War II, the Hawaiian monk seals are struggling to make a come back with only 1,100 individuals surviving and the population decreasing by 4% a year. Today many face starvation due to a lack of prey. This is where Masland, who is currently competing in National Geographic's Expedition Granted, hopes to help.


5 million hectares of Papua New Guinea forests handed to foreign corporations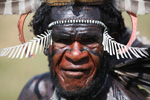 (03/23/2011) During a meeting in March 2011 twenty-six experts—from biologists to social scientists to NGO staff—crafted a statement calling on the Papua New Guinea government to stop granting Special Agricultural and Business Leases. According to the group, these leases, or SABLs as they are know, circumvent Papua New Guinea's strong community land rights laws and imperil some of the world's most intact rainforests. To date 5.6 million hectares (13.8 million acres) of forest have been leased under SABLs, an area larger than all of Costa Rica. "Papua New Guinea is among the most biologically and culturally diverse nations on Earth. [The country's] remarkable diversity of cultural groups rely intimately on their traditional lands and forests in order to meet their needs for farming plots, forest goods, wild game, traditional and religious sites, and many other goods and services," reads the statement, dubbed the Cairns Declaration. However, according to the declaration all of this is threatened by the Papua New Guinea government using SABLs to grant large sections of land without going through the proper channels.


Mitsubishi and Walmart agree to clean up fish sourcing practices

(03/09/2011) Two big players in seafood today announced that they are changing the way their fish are caught. Mitsubishi, which owns the UK's most popular brand for tuna in a tin, Princes, and Walmart, which owns Asda, have agreed to stop buying from fishermen who use purse seines fishing in conjunction with fish aggregating devices (FADs) by 2014. These methods have been blamed in part for the vast overfishing of the world's tuna and helping to decimate other species, such as sharks and rays, as bycatch.


Fisheries commissions' ability to manage diminishing tuna stocks called into question

(12/31/2010) During a meeting earlier this month, the Western and Central Pacific Fisheries Commission (WCPFC) disregarded appeals from the EU and Japan, as well as from Commission scientists, calling for a substantial and immediate reduction in catch rates of bigeye and yellowfin tuna in response to diminished stocks. An earlier meeting of the International Commission for the Conservation of Atlantic Tunas (ICCAT) resulted in only cosmetic cuts to Atlantic bluefin quotas, calling into question the ability of the global system of Regional Fisheries Management Organizations (RFMOs) to prevent overfishing.


Rise in the number of whales hit by ships prompts Coast Guard to consider changes

(12/27/2010) A bumper crop of krill along the West Coast this past summer lured whales into the paths of cargo ships. With five collision deaths confirmed, and many more suspected, the US Coast Guard is investigating ways to mitigate future losses of these rare mammals.


Forgotten species: the plummeting cycad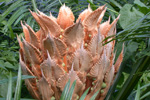 (12/06/2010) I have a declarative statement to make: cycads are mind-blowing. You may ask, what is a cycad? And your questions wouldn't be a silly one. I doubt Animal Planet will ever replace its Shark Week with Cycad Week (perhaps the fact that it's 'animal' planet and not 'plant' planet gave that away); nor do I expect school children to run to see a cycad first thing when they arrive at the zoo, rushing past the polar bear and the chimpanzee; nor do I await a new children's book about a lonely little anthropomorphized cycad just looking for a friend. In the world of species-popularity, the cycad ranks pretty low. For one thing, it's a plant. For another thing, it doesn't produce lovely flowers. And for a final fact, it looks so much like a palm tree that most people probably wouldn't know it wasn't. Still, I declare the cycad to be mind-blowing.


Japanese making themselves sick with dolphin hunt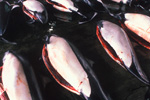 (11/01/2010) Japan's dolphin hunt of Dall's porpoise (Phocoenoides dalli) could be making people sick, according to a new study by the Environmental Investigation Agency (EIA) and Campaign Whale. The controversial hunt, which kills some 15,000 dolphins annually, produces cheap meat-for-consumption that on average contains over double Japan's limit on mercury contamination. "We are very concerned that people in Japan are threatening their health and possibly that of their children by unwittingly eating Dall's porpoise meat that is dangerously contaminated with poisons such as mercury and PCBs," Andy Ottaway, Director of Campaign Whale, said in a press release.


Island nation announces Ukraine-sized sanctuary for whales and dolphins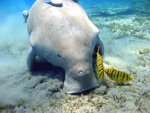 (10/24/2010) Dolphins, whales, and dugongs will be safe from hunting in the waters surrounding the Pacific nation of Palau. At the Convention on Biological Diversity (CBD) in Nagoya, Japan, Palau's Minister of the Environment, Natural Resources and Tourism, Harry Fritz, announced the establishment of a marine mammal sanctuary covering over 230,000 square miles (60,000 square kilometers) of the nation's waters, an area the size of Mongolia.


Photos: weird new species discovered in deep sea trench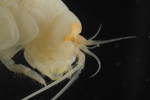 (10/18/2010) Fish were not expected to be able to survive so deep, but scientists have captured footage of a new species of a scavenger-hunting snailfish swimming at an astounding 7,000 meters below the surface. The video, taken from an 8,000 meter-deep sea trench in the Southeast Pacific Ocean, showed a level of biodiversity that surprised seasoned marine biologist, who have previously surveyed five other deep sea trenches.


As a tiny island nation makes a big sacrifice, will the rest of the world follow suit?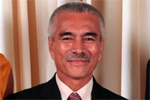 (09/15/2010) Kiribati, a small nation consisting of 33 Pacific island atolls, is forecast to be among the first countries swamped by rising sea levels. Nevertheless, the country recently made an astounding commitment: it closed over 150,000 square miles of its territory to fishing, an activity that accounts for nearly half the government's tax revenue. What moved the tiny country to take this monumental action? President Anote Tong, says Kiribati is sending a message to the world: 'We need to make sacrifices to provide a future for our children and grandchildren.'


Monster turtle killed off by man

(08/17/2010) Researchers have linked another extinction to human beings: this time of a massive prehistoric horned turtle. Prehistoric turtles in the Meiolania genus were thought to have vanished some 50,000 years ago. However, scientists have found a new species that was likely wiped out by human hunters much more recently.


Summer from hell: seventeen nations hit all-time heat records

(08/09/2010) The summer isn't over yet, but already seventeen nations have matched or beaten their all-time heat records. According to Jeff Masters' WunderBlog, Belarus, the Ukraine, Cyprus, Russia, Finland, Qatar, the Sudan, Saudi Arabia, Niger, Chad, Kuwait, Iraq, Pakistan, Colombia, Myanmar, Ascension Island, and the Solomon Islands have all equaled or broken their top temperature records this year. In addition, the hottest temperature ever recorded in Asia was taken in Pakistan at 128 degrees Fahrenheit (53 degrees Celsius); this incredible temperature still has to be reviewed by the World Meteorological Organization (WMO).


Amazing reefs: how corals 'hear', an interview with Steve Simpson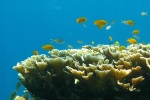 (07/21/2010) Corals aggregate to form vast reefs, which are home to numerous species and provide vital ecological services such as protecting shorelines. However, coral reefs are one of the most threatened ecosystems in the world due to many factors, such as global warming and ocean acidification. Recent research by Simpson and his team of scientists has shown that corals, rather than drifting aimlessly after being released by their parent colonies and by chance landing back on reefs, instead find their way purposefully to reefs by detecting the sound of snapping shrimps and grunting fish on the reef. However, that discovery also means that the larvae might struggle to find reefs when human noises, like drilling or boats, mask the natural ocean sounds.


Papua New Guinea strips communal land rights protections, opening door to big business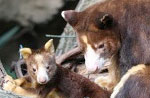 (06/30/2010) On May 28th the parliament in Papua New Guinea passed a sweeping amendment that protects resource corporations from any litigation related to environmental destruction, labor laws, and landowner abuse. All issues related to the environment would now be decided by the government with no possibility of later lawsuits. Uniquely in the world, over 90 percent of land in Papua New Guinea is owned by clan or communally, not be the government. However this new amendment drastically undercuts Papua New Guinea's landowners from taking legislative action before or after environmental damage is done. Essentially it places all environmental safeguards with the Environment and Conservation Minister.


Killer whales split into three separate species

(04/25/2010) Using genetic evidence scientists have discovered that the world's killer whales, also known as orcas (Orcinus orca), likely represent at least three separate species.


BPA not just in food and water, but contaminating the ocean

(03/28/2010) Increasingly consumers are concerned about the chemical bisphenol A or more-widely known as BPA, which is present in certain plastics. The chemical is capable of leaching from plastic containers and liners into our food and drink. But now there's a new place BPA has shown up in surprisingly high concentrations: the world's oceans. Scientists have discovered that despite being known for their hardness, polycarbonate plastics actually decompose in oceans, leaching chemicals, including BPA, throughout the marine ecosystem.


CITES rejects monitoring of coral trade

(03/21/2010) After denying protection to polar bears, sharks, and the Critically Endangered Atlantic bluefin tuna, the Convention on International Trade in Endangered Species (CITES) has today voted against additional protections for harvested coral species, according to TRAFFIC, a wildlife trade monitoring group. The joint US and EU measure would have put in place scientific and trade monitoring of over thirty species of red and pink coral in the Mediterranean and western Pacific.


Uninhabited tropical island paradise seeks REDD funding to save it from loggers

(12/17/2009) Tetepare may be one of the last tropical island paradises left on earth. Headhunting and a mysterious illness drove its original inhabitants from the island two hundred years ago, making Tetepare today the largest uninhabited island in the tropical Pacific. The 120 square kilometer island (46 square miles), long untouched by industry or agriculture, is currently threatened by logging interests. However, the island is not without champions: in 2002 descendents of the original inhabitants of Tetepare formed the Tetepare Descendents Association (TDA) to preserve the island. Recently they have teamed up with the Solomon Islands Government and the Solomon Islands Community Conservation Partnership to develop financing through REDD.


Islands and African nations present toughest treaty yet to combat global warming

(12/09/2009) Led by the small island state of Tuvalu, developing nations particularly vulnerable to climate change have put forward the most ambitious plan yet to mitigate climate change. Their move has split them from usual partners, such as China, India, Saudi Arabia, and South Africa, who are concerned about the economic consequences of the proposal.


Costa Rica proposes to downgrade Las Baulas National Park, threatening leatherback sea turtles


(11/11/2009) Costa Rica is considered by many to be a shining example of environmental stewardship, preserving both its terrestrial and marine biodiversity while benefiting from being a popular tourist location. However, a new move by the Costa Rican government has placed their reputation in question. In May of this year the President of Costa Rica, Oscar Arias, presented a law to the legislature that would downgrade Las Baulas from a National Park to a 'mixed property wildlife refuge'. The downgrading would authorize a number of development projects that conservationists say would threaten the park's starring resident: the leatherback turtle.


California's great white sharks are a distinct population

(11/04/2009) Researchers have long thought that white sharks migrated across oceans, but a new study in the Proceedings of the Royal Society B shows that the population in the northeastern Pacific Ocean, along California, hasn't mixed with other white sharks for tens of thousands of years.


Protests over tuna industry development plans in Papua New Guinea

(10/21/2009) People from the area of Madang in Papua New Guinea are protesting government plans, supported by the World Bank's International Finance Cooperation (IFC), to build large-scale industrial tuna canneries and docks, labeled the Pacific Marine Industrial Zone (PMIZ). Over 700 people showed up and marched at the Madang Provincial Governmental Headquarters on October 15th, despite the protest being banned by local police.


On the edge of extinction, Fiji petrels observed at sea for the first time

(09/15/2009) The Critically Endangered Fiji petrel has been observed at sea for the first time by BirdLife International and NatureFiji-MareqetiViti. First recorded in 1855 from one specimen found on Gau Island, Fiji, the rare seabird disappeared from scientific view for 130 years. Beginning in 1984 a handful of 'grounded' Fiji petrels Pseudobulweria macgillivrayi were found after landing on village roofs in Gau, but this is the first observation of the bird in its element: at sea.


Did fish poisoning drive Polynesian colonization of the Pacific?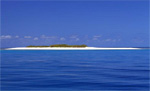 (07/07/2009) The reasons behind the colonization of the Pacific islands have long been sources of controversy and fascination. Now a new study looks into toxic fish poisoning as a possible migration catalyst. Between AD 1000 and 1450, Polynesian colonization of the South Pacific flourished. The voyages that were undertaken in the discovery of these new lands were very dangerous and the people who conducted them undoubtedly had good reasons to do so. Researchers from the Florida Institute of Technology have performed research which shows that toxic ciguatera fish poisoning would provide sufficient impetus for such risky voyages.


UN calls for global ban on plastic bags to save oceans

(06/09/2009) The UN's top environmental official called for a global ban on plastic bags yesterday. "Single use plastic bags which choke marine life, should be banned or phased out rapidly everywhere. There is simply zero justification for manufacturing them anymore, anywhere," said Achim Steiner, executive director of the U.N. Environment Program.


UN: Population growth rates fall to 1.1 percent in Asia-Pacific

(05/19/2009) The population growth rate in the Asia-Pacific region has dropped to 1.1 percent, according to the Statistical Yearbook for Asia and the Pacific 2008, compiled by the UN's Economic and Social Commission for Asia and the Pacific (ESCAP). The 1.1 percent growth rate is the lowest in the developing world.


Six nations pledge to protect the Coral Triangle

(05/19/2009) Last Friday, six nations signed a pledge launching the Coral Triangle Initiative on Coral Reefs, Fisheries and Food Security (CTI-CFF). Indonesia, the Philippines, Timor Leste, Papua New Guinea, Solomon Islands, and Malaysia each agreed to protect the Coral Triangle, a region spanning 1.6 billion acres, half the size of the US.


Blue whales return to migration pattern used before commercial whaling


(05/13/2009) The blue whale may be returning to a migration route that it abandoned during commercial whaling. Researchers have discovered whales migrating from California to the coastlines of British Columbia and the Gulf of Alaska for the first time since 1965. Fifteen different cases of whales have been recorded in the north Pacific; four of the whales were individuals who had been viewed off the coast of California, as well.


Fish operated on at ZSL London Zoo: Photo

(05/11/2009) A female prickly leatherjacket triggerfish Chaetodermis penicilligerus underwent an operation to remove a benign tumor from her tail at the Zoological Society of London (ZSL) Zoo.


Seven new species of deep sea coral discovered

(03/09/2009) In the depths of the Papahānaumokuākea Marine National Monument, which surrounds ten Hawaiian islands, scientists discovered seven new species of bamboo coral. Supported by the National Ocean and Atmospheric Administration (NOAA), the discoveries are even more surprising in that six of the seven species may represent entirely new genus of coral.


Papua New Guinea creates first nature reserve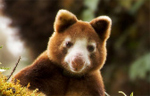 (03/03/2009) Home to numerous endemic species and some of the Asia's last intact tropical forests, Papua New Guinea has created its first national conservation area. Unique in structure, the park is owned by 35 surrounding indigenous villages which have agreed unanimously to prohibit hunting, logging, mining, and other development within the park. The villages have also created a community organization that will oversee management of the park. The 10,000 villagers found partners in Woodland Park Zoo in Seattle, Conservation International, and National Geographic. The conservation organizations spent twelve years working with locals and the Papua New Guinea government to establish the YUS Conservation Area.


Indonesian coral reef recovering after devastating tsunami and years of destructive fishing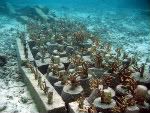 (01/05/2009) On December 26th, 2004 an earthquake recorded at a magnitude of 9.3 in the Indian Ocean created a massive tsunami that struck nations across the region. Enormous waves took the lives of nearly 250,000 people while destroying cities and towns in minutes. The tsunami also caused extensive environmental damage, including reef systems along many coastal areas. Four years after the tsunami researchers from the Wildlife Conservation Society (WCS) have returned to site of the disaster to survey the damaged reefs and work with local communities on preserving this important resource. After exploring sixty sites of coral reef off the coasts of Aceh, Indonesia, the scientists report that reefs damaged by the 2004 tsunami are on the path to recovery.


Photo: commonly-kept gecko was thought to be extinct in the wild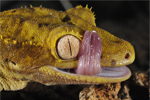 (09/04/2008) The Crested Gecko is endemic to South Province, New Caledonia in the South Pacific. While the species is widely kept in the pet trade, the species was long believed extinct in the wild until it was rediscovered in 1994. It is now known to have three distinct populations and its conservation status is currently being evaluated by the IUCN. Trade in wild-caught individuals is presently banned.


50 years after the blast: Recovery in Bikini Atoll's coral reef

(05/27/2008) Fifty years after atomic bombs rocked Bikini Atoll and pulverized its coral reef, the lagoon again boasts a flourishing coral community. Scientists diving in the two-kilometer-wide Bravo Crater, created in 1954 by a blast 1,000 times stronger than the bomb dropped on Hiroshima, Japan, found a thriving habitat with treelike corals 30 centimeters (one foot) thick. The study shows that coral reefs can recover from profound damage?when humans leave them alone.


Rat killing spree may save endangered wildlife on remote Pacific islands

(05/26/2008) A team of scientists is on its way to remote the Phoenix Islands Protected Area to eradicate rats that are threatening populations of indigenous seabirds, reports conservation International, an environmental group.


Papua New Guinea to ban log exports by 2010

(03/17/2008) Papua New Guinea (PNG) will phase out log exports by 2010 said Forest Minister Belden Namah last month. The move comes as the country seeks to gain greater control over illegal logging and promote expansion of oil palm cultivation.


Expedition finds inverted pyramid where sharks dominate marine ecology

(02/25/2008) A survey of a remote Pacific archipelago turned up pristine coral reefs that could offer a "baseline" for measuring the human impact on reefs worldwide, report researchers from the Scripps Institution of Oceanography (SIO) at the University of California at San Diego.


Soil erosion: the future of Easter Island

(02/25/2008) Today the saga that is Easter Island's past is well known. The tragic circumstances that led to the downfall of its early civilization through starvation and war are of epic proportions. Many scientists agree that the real life scenario born from this isolated island serves as a warning, about the interrelatedness between scarcity of natural resources and conflict, for all mankind. However, current natural resource practices suggest that this lesson has fallen on deaf ears.


Only 4% of the ocean is pristine according to first oceanic map of human-impact

(02/14/2008) There is a much used adage regarding the ocean that goes something like this: we know more about our solar system than our ocean. Whether or not one believes this to be true (less than 5% of the ocean has been explored), a group of over twenty researchers, by agglomerating the available information on the oceans, have created a large-scale image of the ocean's health.


World's largest marine protected area established in the South Pacific

(02/14/2008) Kiribati, a small island nation in the South Pacific, has established the world's largest marine protected area.


Bird flies 7,150 miles in a week

(09/11/2007) The bar-tailed godwit (Limosa lapponica baueri) makes the longest non-stop migratory flight of any bird species in the world, reports a new study.


Islands to face water problems as sea levels rise, populations grow

(08/15/2007) Islands in the tropical Pacific may face water problems as sea levels rise and populations grow, warns research published in Vadose Zone Journal.


Coral reefs declining faster than rainforests

(08/08/2007) Coral reefs in the Pacific Ocean are dying faster than previously thought due to costal development, climate change, and disease, reports a study published Wednesday in the online journal PLoS One. Nearly 600 square miles of reef have disappeared per year since the late 1960s, a rate twice that of tropical rainforest loss.


How to save the world's oceans from overfishing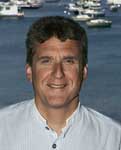 (07/08/2007) Global fishing stocks are in trouble. After expanding from 18 millions tons in 1950 to around 94 million tons in 2000, annual world fish catch has leveled off and may even be declining. Scientists estimate that the number of large predatory fish in the oceans has fallen by 90 percent since the 1950s, while about one-quarter of the world's fisheries are overexploited, depleted, or recovering from depletion. Despite these dire trends, the situation is changing. Today some of the world's largest environmental groups are focused on addressing the health of marine life and oceans, while sustainable fisheries management is at the top of the agenda for intergovenmental bodies. At the forefront of these efforts is Mike Sutton, director of the Monterey Bay Aquarium's conservation program: the Center for the Future of the Oceans. The aquarium, which has long been recognized as one of the world's most important marine research facilities, is pioneering new strategies for protecting the planet's oceans. Sutton says the approach has four parts: establishing new marine protected areas, pushing for ocean policy reform, promoting sustainable seafood, and protecting wildlife and marine ecosystems.


Unusual prehistoric shark beast captured in Japan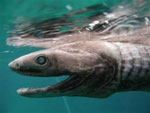 (01/24/2007) A rare frilled shark was captured live by fishermen off the coast of Japan. The toothy eel-like creature was taken to Awashima Marine Park in Shizuoka where it later died according to Reuters.


Saved by el Nino! Warm Pacific means fewer hurricanes

(11/30/2006) El Nino's to blame for the quiet 2006 hurricane season according to researchers at the U.S. National Oceanic and Atmospheric Administration (NOAA). While some climate scientists forecast a big hurricane year in 2006, the official six-month season produced only nine tropical storms and hurricanes, below the average of 11. For the first time since 1997, there were no Category 4 or 5 hurricanes, the strongest type of storm. 2005 saw the worst hurricane season on record with 28 storms including 3 category 5 storms: Hurricanes Katrina, Rita, and Wilma. Hurricane Katrina caused some $80 billion in damage as it destroyed the city of New Orleans.


Weak El Nino returns to the Pacific

(10/05/2006) NASA satellite data indicates El Nino has returned to the tropical Pacific Ocean, although in a relatively weak condition that may not persist and is currently much less intense than the last major El Niño episode in 1997-1998.


Pacific wind pattern driving el Nino slows due to global warming

(05/03/2006) Global warming has caused a key wind circulation pattern over the Pacific Ocean to weakened by 3.5 percent since the mid-1800s and scientists warn that it be further diminished by another 10% by 2100. The study, published in the May 4 issue of Nature, says that the weakening of the Walker circulation could could alter climate -- including el Nino and La Nina events -- and the marine food chain across the entire Pacific region. The Walker circulation, an atmospheric circulation of air at the equatorial Pacific Ocean which spans almost half the circumference of Earth, pushes the Pacific Ocean's trade winds from east to west, generating rainfall in Indonesia while creating ocean upwelling off the coast of South America that nourishes marine life.


Pacific Ocean getting warmer and more acidic

(03/31/2006) The Pacific Ocean is getting warmer and more acidic, while the amount of oxygen is decreasing, due to increased absorption of atmospheric carbon dioxide say scientists from the National Oceanic and Atmospheric Administration's Pacific Marine Environmental Laboratory and the University of Washington.