News articles on old growth forests

---
Mongabay.com news articles on old growth forests in blog format. Updated regularly.






Primary rainforest cleared for massive palm oil plantations in Peru
(05/20/2015) More than 9,400 hectares of closed-canopy Amazonian rainforest has been removed for two oil palm plantations in the Peruvian region of Ucayali since 2011, according to scientists working for MAAP, the Monitoring of the Andean Amazon Project. The two plantations are linked to Czech entrepreneur Dennis Melka.
Indian fabric giant adopts forest policy
(05/08/2015) One of the world's largest fabric makers for the fashion industry today announced a policy to exclude fiber produced at the expense of endangered forests, reports Canopy, an environmental group that helped broker the commitment.
Condition of tropical forests 'worsening', could become 'critical'
(04/07/2015) World leaders are continuing to overlook the worsening condition of tropical forests despite the biome's vast potential to help mitigate climate change, support local livelihoods and ecosystem services, and stabilize global agriculture, warns a comprehensive review published by a body founded by Prince Charles.
Selective logging causes long-term changes to forest structure
(02/18/2015) Selective logging is causing long-term changes to tropical forests in Africa by facilitating the growth of weeds and vines, which reduces plant diversity and diminishes carbon storage, reports a new paper published in the journal Ecological Research. The paper is based on field data from more than 500 plots in Sierra Leone, Ghana, Cameroon and Gabon.
Termites suffer in logged forests and palm oil plantations
(09/25/2014) Ants appear more resilient to forest degradation than termites. Scientists have long studied how birds, mammals, and amphibians respond to forest degradation, but what about the most abundant animals in the forest? Insects. A new study in Biodiversity and Conservation looks at how ants and termites reacted to forest changes in Malaysian Borneo.
FSC meeting weighs old-growth forest protection, smallholder participation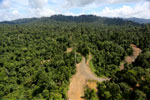 (09/11/2014) The Forest Stewardship Council (FSC), a body that sets social and environmental certification criteria for forestry products, is weighing measures that could step up protection for old-growth forests and make it easier for indigenous people and traditional forest communities to qualify for certification. The measures are set for a vote this week at the body's General Assembly, which is held every three years to establish and revise criteria that underpin the standard.
Canada, Russia, Brazil lead world in old-growth forest loss
(09/05/2014) Every day, the world loses about 50,000 hectares of forest to agricultural clearing, road development, and other human activities, constricting true wilderness into smaller and smaller areas – along with the species that inhabit them. New analysis and maps released this week show these last vestiges are disappearing at a quick pace, with more than 104 million hectares degraded from 2000 to 2013.
A path to becoming a conservation scientist
(09/05/2014) The path to finding a career often involves twists and turns. Serendipity is important — one rarely anticipates what small events, chance occurrences, and seeds of inspiration will spur decisions that lead to pursuing one job or another. For Zuzana Burivalova, a PhD candidate based at the Swiss Federal Institute of Technology in Zurich (ETH Zurich), the road to becoming a tropical forest ecologist began as a child in a small Czech Republic village with a foldout children's book about rainforests.
How do we save the world's vanishing old-growth forests?
(08/26/2014) There's nothing in the world like a primary forest, which has never been industrially logged or cleared by humans. They are often described as cathedral-like, due to pillar-like trees and carpet-like undergrowth. Yet, the world's primary forests—also known as old-growth forests—are falling every year, and policy-makers are not doing enough to stop it.
Selective logging hurts rainforest frogs
(08/21/2014) Selective logging in India's Western Ghats forests continues to affect frogs decades after harvesting ended, finds a new study published in Biotropica. The research assessed frog communities in logged and unlogged forests in Kalakad Mundanthurai Tiger Reserve and found that unlogged forests had twice the density of frogs as areas logged in the 1970s.
Nothing else left to log: are eco-certified timber companies stripping Russia of its last old growth forests?
(08/15/2014) Among Russia's forested lands lie intact forest landscapes (or IFLs). These IFLs are large swaths of unbroken, old growth forests that encompass at least 50,000 hectares, harbor high biodiversity, and have remained mostly undisturbed by development. However, less than 10 percent of the world's IFLs are currently protected. Now, a new report reveals Russia's IFLs may be threatened by certified sustainable logging companies.
Ecologists are underestimating the impacts of rainforest logging
(07/31/2014) Ecologists may be underestimating the impact of logging in old-growth tropical forests by failing to account for subtleties in how different animal groups respond to the intensity of timber extraction, argues a paper published today in the journal Current Biology. The study, led by Zuzana Burivalova of ETH Zurich, is based on a meta-analysis of 48 studies that evaluated the impact of selective logging on mammals, birds, amphibians, and invertebrates in tropical forests.
Stuff of fairy tales: stepping into Europe's last old-growth forest
(07/09/2014) There is almost nothing left of Europe's famed forests, those that provided for human communities for millennia and gave life to the world's most famous fairytales. But straddling the border between Poland and Belarus, the Bialowieza Forest is Europe's last lowland old-growth forest, parts of which have never been cut by man.
A fine line: new program predicts when human impact becomes too much
(07/03/2014) Scientists at Stanford University recently unveiled a new modeling program that can predict the response of the environment to the land-use changes of human communities. Using their model, they found that natural resources can support humanity – up to a certain point.
Despite moratorium, Indonesia now has world's highest deforestation rate
(06/29/2014) Despite a high-level pledge to combat deforestation and a nationwide moratorium on new logging and plantation concessions, deforestation has continued to rise in Indonesia, according to a new study published in Nature Climate Change. Annual forest loss in the southeast Asian nation is now the highest in the world, exceeding even Brazil.
Protecting rainforests could sequester equivalent of a third of global emissions annually
(06/13/2014) liminating deforestation, peatlands and forest degradation, and forest fires in the tropics could reduce global carbon emissions by two billion tons a year, or nearly a fifth, argues a new study published in Global Change Biology. The research analyzed various emissions sources and sinks across the tropics. They found that carbon emissions from activities that damage and destroy forests are nearly counterbalanced by forest regrowth, reforestation, and afforestation.
Logging, fires take a hidden toll on Amazon rainforest
(05/28/2014) Selective logging and small sub-canopy fires are degrading vast areas of rainforest across the Brazilian Amazon, contributing to largely hidden carbon emissions, argues a study published today in Global Change Biology. The research found stark differences in carbon storage between primary forests, selectively logged forests, logged and burned forests, and regrowing or secondary forests.
Reduced impact logging failing to cut emissions in Indonesia
(02/10/2014) Advocates for reduced impact logging in tropical forests often make a case that better forest management cuts carbon emissions relative to traditional forms of timber harvesting. While the argument for altering logging approaches to limit forest damage makes intuitive sense, a new study suggests that the carbon benefits may not bear out in practice.
Next big idea in forest conservation? Incentivizing keeping primary forests intact
(02/07/2014) Much of Dr. Corey Bradshaw's work has a singular aim: to keep primary habitats and functioning ecosystems intact. According to Bradshaw, the existing system of carbon trading rules needs to be changed so that primary forests are given a higher value than other forms of land use. 'Nothing, can replace primary vegetation, both in terms of biodiversity value and other ecosystem services.'
How hunters have become key to saving Bulgaria's capercaillie
(02/04/2014) Surprising clatter cuts through the silence in the snowy forest shortly before sunrise. The powerful clicking sounds like a dropping Ping-Pong ball before culminating in a loud pop resembling the opening of a champagne bottle. This sound is heard clearly and far. Propped on a thick pine tree branch, with a peacock-fanned tale, relaxed wings and head pointing skyward, a western capercaillie is singing. The song terminates with a low-frequency sound similar to scraping a fork to the bottom of a frying pan. It's exactly during those last few moments of singing that something unusual happens: the male bird goes temporarily deaf. Hence the species' common name in Bulgarian—deaf bird.
The next best thing: how well do secondary forests preserve biodiversity?
(01/23/2014) Secondary forests, which are areas that were previously cleared of old-growth cover, now comprise the majority of the forested areas in the United States, Europe, and elsewhere. A heavily debated issue is to what extent secondary forests are able to contribute to the preservation of biodiversity. In an article published in PLOS ONE, a group of researchers from the Smithsonian Tropical Research Institute led by Michiel van Breugel evaluated the biodiversity preservation potential of secondary forests.
Tree growth accelerates with age
(01/15/2014) Old, large trees may be even more important ecologically than long-believed, according to a new study in Nature. Looking at over half a million individual trees from over 400 species (both tropical and temperate), scientists have determined that most trees actually grow faster in their dotage than in their youth.
Zero net deforestation is the wrong target, warn experts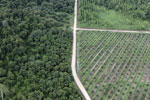 (11/14/2013) Environmental initiatives that target zero net deforestation may miss their mark when it comes to slowing climate change and protecting biodiversity, warns a commentary published in this week's issue of the journal Science. While zero net deforestation may seem like a worthy target in efforts to curb forest loss, Sandra Brown and Daniel Zarin argue that the goal is at best, ambiguous, and at worst, may lead to perverse outcomes for the world's forests.
3.5 million ha of Indonesian and Malaysian forest converted for palm oil in 20 years
(11/12/2013) Some 3.5 million hectares (8.7 million acres) of forest in Indonesia, Malaysia, and Papua New Guinea was converted for oil palm plantations between 1990 and 2010, finds a comprehensive set of assessments released by the Roundtable on Sustainable Palm Oil (RSPO). The research, conducted by an international team of scientists from a range of institutions, is presented in a series of seven academic papers that estimate change in land use and greenhouse gas emissions from oil palm expansion in the three countries, review the social and environmental impacts of palm oil production, forecast potential growth in the sector across the region, and detail methods for measuring emissions and carbon stocks of plantations establishing on peatlands.
World's biggest owl depends on large old trees
(09/03/2013) The Blakiston fish owl (Bubo Blakistoni) is the world's largest – and one of the rarest – owl species, with an impressive 6 foot (2 meter) wingspan. The giant owl, found exclusively in northeast Asia, shares its habitat with a menagerie of endangered and impressive animals, including Amur tigers, Amur leopards, Asiatic black bears and wild boars.
Old-growth trees store half rainforest carbon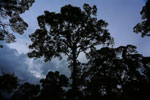 (08/07/2013) Large trees store store up to half the above-ground biomass in tropical forests, reiterating their importance in buffering against climate change, finds a study published in Global Ecology and Biogeography. The research, which involved dozens of scientists from more than 40 institutions, is based on data from nearly 200,000 individual trees across 120 lowland rainforest sites in Africa, Asia, and Latin America. It found that carbon storage by big trees varies across tropical forest regions, but is substantial in all forests.
Deforestation ban working in Costa Rica
(08/05/2013) Costa Rica's ban on clearing of "mature" forests appears to be effective in encouraging agricultural expansion on non-forest lands, finds a study published today in the journal Environmental Research Letters. The study, which was led by Matthew Fagan of Columbia University, found that since Costa Rica implemented its ban on conversion of mature forests in 1996, the annual rate of old-growth forest loss dropped 40 percent despite an agricultural boom in the region. The results suggest that Costa Rica is intensifying agricultural production while simultaneously sparing forests.
Decades-long fight leads to old-growth forest protection in Tasmania
(06/25/2013) Almost 200,000 hectares of Tasmania's old growth forest have been world heritage listed, bringing hope that a three-decade fight between environmentalists, politicians and loggers is over. The World Heritage Committee has extended the heritage listed boundary of the Tasmanian Wilderness World Heritage Area by more than 170,000 hectares after accepting a proposal from the Australian government which will give the areas the highest level of environmental protection in the world.
Southern U.S. logging soars to meet foreign biofuel demand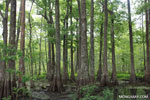 (06/06/2013) In order to meet the European Union's goal of 20% renewables by 2020, some European utility companies are moving away from coal and replacing it with wood pellet fuel. The idea is simple: trees will regrow and recapture the carbon released in the burning of wood pellets, making the process supposedly carbon-neutral. But just like other simple ideas, it misses out important details that can turn it on its head.
Rodents have lowest diversity in primary forests in the Congo

(09/17/2012) For many animal families, diversity and abundance rises as one moves away from human-impacted landscapes, like agricultural areas, into untouched places, such as primary rainforests. However, a new study in mongabay.com's open access journal Tropical Conservation Science, shows that the inverse can also be true. In this case, scientists working in the Democratic Republic of Congo's (DRC) Maskao Forest found that both rodent diversity and abundance was lowest in primary forest.
Cambodia's largest lowland rainforest spared from new land concessions

(08/06/2012) Four economic land concessions have been cancelled in Cambodia's Prey Lang forest, known as the largest intact lowland forest in Southeast Asia, reports the Phnom Penh Post. The economic land concessions, totaling over 40,000 hectares, would have been used for rubber plantations.
Saving 'Avatar Grove': the battle to preserve old-growth forests in British Columbia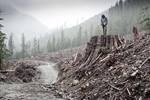 (07/23/2012) A picture is worth a thousand words: this common adage comes instantly to mind when viewing T.J. Watt's unforgettable photos of lost trees. For years, Watt has been photographing the beauty of Vancouver Island's ancient temperate rainforests, and documenting their loss to clearcut logging. The photographer and environmental activist recently helped co-found the Ancient Forest Alliance (AFA), a group devoted to saving the island's and British Columbia's (BC) last old-growth while working with the logging industry to adopt sustainable practices. This February the organization succeeded in saving Avatar Grove—which was only discovered in 2009—from being clearcut. The grove, a rare stand of massive and ancient trees named after the popular eco science-fiction movie, has become a popular tourist destination, providing a new economic incentive for communities to protect rather than cut Canada's last great forests.
Experts: sustainable logging in rainforests impossible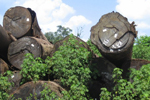 (07/19/2012) Industrial logging in primary tropical forests that is both sustainable and profitable is impossible, argues a new study in Bioscience, which finds that the ecology of tropical hardwoods makes logging with truly sustainable practices not only impractical, but completely unprofitable. Given this, the researchers recommend industrial logging subsidies be dropped from the UN's Reducing Emissions from Deforestation and Forest Degradation (REDD+) program. The study, which adds to the growing debate about the role of logging in tropical forests, counters recent research making the case that well-managed logging in old-growth rainforests could provide a "middle way" between conservation and outright conversion of forests to monocultures or pasture.
Industrial logging leaves a poor legacy in Borneo's rainforests
(07/17/2012) For most people "Borneo" conjures up an image of a wild and distant land of rainforests, exotic beasts, and nomadic tribes. But that place increasingly exists only in one's imagination, for the forests of world's third largest island have been rapidly and relentlessly logged, burned, and bulldozed in recent decades, leaving only a sliver of its once magnificent forests intact. Flying over Sabah, a Malaysian state that covers about 10 percent of Borneo, the damage is clear. Oil palm plantations have metastasized across the landscape. Where forest remains, it is usually degraded. Rivers flow brown with mud.
IKEA logging old-growth forest for low-price furniture in Russia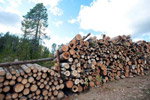 (05/30/2012) A new campaign is targeting IKEA, the world's biggest furniture retailer, for logging old-growth forests in the Karelia region of Russia. An alliance of groups, headed by the Swedish NGO Protect the Forest, allege that IKEA's subsidiary, Swedwood, is clearcutting thousands of hectares of old and biodiverse forests. But, Swedwood's 300,000 hectare concession is certified by the Forest Stewardship Council (FSC), generally considered the world's strongest forestry certifier.
Alaskan fishermen tell government to focus on salmon, not logging

(03/12/2012) Alaskan fishermen and tour operators visited Washington D.C. last week to urge the federal government to shift the focus from logging to conservation in the Tongass rainforest. Local Alaskans along with NGOs Trout Unlimited, Alaska Program, and Sitka Conservation Society, made the case that conservation, including the restoration of fish habitat, was a far better strategy for the local economy and jobs than logging. The Tongass rainforest is currently the subject of a controversial logging proposal by the government for the indigenous-owned company, Sealaska.
U.S. legislation threatens oldest, tallest trees in Tongass rainforest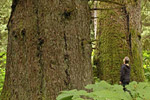 (02/27/2012) Up to 17 percent of the tallest old-growth trees in the Tongass temperate rainforest could be cut under new U.S. legislation, according to a report by Audubon Alaska. The report argues that the legislation under consideration (S 730 and HR 1408) would resurrect the banned practice of "high-grading," which allows loggers to select the largest, most-ancient trees across the forest for cutting despite their ecological importance. The legislation is a part of a controversial 65,000 acre logging concession in Tongass to Sealaska Corporation, which is owned by 20,000 members of Native communities, from the Tlingit, Haida and Tsimshian tribes.
NASA satellite image shows extent of logging in Pacific Northwest

(02/22/2012) New satellite and space radar images by NASA shows the decline of forests in the Pacific Northwest, specifically in Washington and Oregon. Lost to development, agriculture, and large-scale logging, the maps apart of the National Biomass and Carbon Dataset (NBCD) show the patchy, fragmented nature of the forests in the two U.S. states.
Big trees, like the old-growth forests they inhabit, are declining globally
(01/26/2012) Already on the decline worldwide, big trees face a dire future due to habitat fragmentation, selective harvesting by loggers, exotic invaders, and the effects of climate change, warns an article published this week in New Scientist magazine. Reviewing research from forests around the world, William F. Laurance, an ecologist at James Cook University in Cairns, Australia, provides evidence of decline among the world's 'biggest and most magnificent' trees and details the range of threats they face. He says their demise will have substantial impacts on biodiversity and forest ecology, while worsening climate change.
Logging of primary rainforests not ecologically sustainable, argue scientists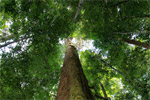 (01/25/2012) Tropical countries may face a risk of 'peak timber' as continued logging of rainforests exceeds the capacity of forests to regenerate timber stocks and substantially increases the risk of outright clearing for agricultural and industrial plantations, argues a trio of scientists writing in the journal Biological Conservation. The implications for climate, biodiversity, and local economies are substantial.
Photos: 46 new species found in little-explored Amazonian nation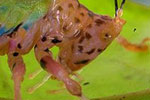 (01/25/2012) South America's tiniest independent nation still hides a number of big surprises: a three week survey to the sourthern rainforests of Suriname found 46 potentially new species and recorded nearly 1,300 species in all. Undertaken by Conservation International's (CI) Rapid Assessment Program (RAP) the survey found new species of freshwater fish, insects, and a new frog dubbed the "cowboy frog" for the spur on its heel. While Suriname may be small, much of its forest, in the Guyana Shield region of the Amazon, remains intact and pristine. The Food and Agriculture Organization (FAO) estimates that 91 percent of Suriname is covered in primary forests, however this data has not been updated in over two decades.
Locals key to saving primate-rich wetlands in Cote D'Ivoire

(12/12/2011) Saved from being converted into a vast palm oil plantation by PALM-CI in 2009, the Ehy Tanoé wetlands and forest in the Cote D'Ivoire (Ivory Coast) is home to three gravely endangered primates and as well as many other species. Since 2006, a pilot community management program has been working to protect the 12,000 hectare area, and a new study in mongabay.com's open access journal Tropical Conservation Science finds that long-term conservation of the Ehy Tanoé wetlands and forest is, in fact, vital for locals who depend on the area for hunting, fishing, firewood, building materials, and medicinal plants. In addition, the study finds that the ecosystem has special cultural and spiritual importance to locals.
Madagascar tree diversity among the highest worldwide

(12/12/2011) In terms of biodiversity, the hugely imperiled forests of Madagascar may be among the world's richest. Researchers estimate that the island off the coast of Africa is home to at least 10,000 tree and shrub species with over 90 percent of them found no-where else in the world. With little baseline data collected on Madagascar's ecosystems, a new study, the first ever of tree diversity in Madagascar lowland rainforests, hopes to begin the process. Published in mongabay.com's open access journal Tropical Conservation Science, the new study surveyed tree species in eastern Madagascar's Betampona Special Reserve.
Old trees necessary for nesting animals

(10/17/2011) Aged, living trees are essential for over 1,000 birds and mammals that depend on such trees for nesting holes, according to a study in Frontiers in Ecology and the Environment. In much of the world, tree-nesting animals depend on holes formed through maturity and decay—and not woodpeckers—requiring standing old trees.
Primary forest best for birds in Papua New Guinea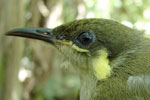 (09/26/2011) A new survey recorded 125 birds in Papua New Guinea's Waria Valley, of which an astounding 43 percent were endemic to the island. The survey, published in mongabay.com's open-access journal Tropical Conservation Science, was the first of its kind for the rainforest-studded valley and found that bird populations were most diverse and abundant in primary forests. The bird surveys were carried out in four different habitats including primary forest, primary forest edges, secondary forest edges, and agricultural landscape.
Old-growth forests are irreplaceable for sustaining biodiversity
(09/14/2011) Old growth rainforests should be a top conservation priority when it comes to protecting wildlife, reports a new comprehensive assessment published in the journal Nature. The research examined 138 scientific studies across 28 tropical countries. It found consistently that biodiversity level were substantially lower in disturbed forests.
Photos: Cambodians rally as 'Avatars' to save one of the region's last great rainforests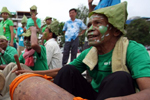 (05/31/2011) Two hundred Cambodians rallied in Phnom Penh last week to protest the widespread destruction of one of Southeast Asia's last intact lowland rainforests, known as Prey Lang. In an effort to gain wider media attention, protestors donned dress and make-up inspired by the James Cameron film, Avatar, which depicts the destruction of a forest and its inhabitants on an alien world. The idea worked as the rally received international attention from Reuters, CNN (i-report), MSNBC, and NPR, among other media outlets.
Locals clash with 'sustainable' FSC logging company in the Congo

(05/22/2011) Two separate protests against logging companies by local communities have turned violent in the Democratic Republic of Congo (DRC), leaving at least one dead. According to Greenpeace, one of the companies involved in the violence, Sodefor, is sustainably certified by the Forest Stewardship Council (FSC). Given that the industry in DRC is rife with social conflict and corruption, Greenpeace is advocating that FSC place a moratorium on certifying new industrial-style logging concessions in the central African nation.
Indonesia's forest protection plan at risk, says report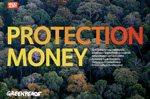 (11/25/2010) Industrial interests are threatening to undermine Norway's billion dollar partnership with Indonesia, potentially turning the forest conservation deal into a scheme that subsidizes conversion of rainforests and peatlands for oil palm and pulp and paper plantations, logging concessions, and energy production, claims a new report from Greenpeace.
Good stewards of forests at home outsource deforestation abroad

(11/24/2010) As more nations adopt better laws and policies to save and restore forests at home, they may, in fact, be outsourcing deforestation to other parts of the world, according to a new study in the Proceedings of the National Academy of Sciences (PNAS). Looking at six developing nations where forests are recovering—instead of receding—the study found only one of them did not outsource deforestation to meet local demand for wood-products and food, a process known as 'leakage'.
Scientists call upon Indonesia to recognize value of secondary forests

(11/18/2010) A group of scientists have called upon the governments of Indonesia and Norway to recognize the conservation value of logged-over and "degraded" forests under their partnership on reducing emissions from deforestation and degradation. The letter urges the Indonesian government to extend protection to forest areas that may not be pristine but still serve as important carbon sinks, house endangered wildlife, and provide livelihoods for communities.
Reforestation effort launched in Borneo with nearly-extinct rhinos in mind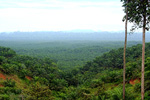 (11/18/2010) The Rhino and Forest Fund (RFF) has partnered with the Forestry Department of Sabah in northern Borneo to launch a long-term reforestation project to aid Malaysia's threatened species with particular emphasis on the Bornean rhino (Dicerorhinus sumatrensis harrissoni), one of the world's most imperiled big mammals. The reforestation project will be occurring in and adjacent to Tabin Wildlife Reserve, which is surrounded on all sides by oil palm plantations.
RSPO to recognize secondary forests as conservation priority

(11/12/2010) The Roundtable on Sustainable Palm Oil (RSPO), a body that sets environmental standards for palm oil production, has passed a resolution to reconfirm that secondary and degraded forests can classified as High Conservation Value (HCV) areas. The designation could increase the area of forest conserved within oil palm plantations provided it has high conservation significance, such as serving as habitat for endangered species like orangutans, Sumatran tigers, and rhinos.
Corporations, conservation, and the green movement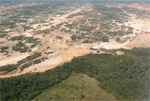 (10/21/2010) The image of rainforests being torn down by giant bulldozers, felled by chainsaw-wielding loggers, and torched by large-scale developers has never been more poignant. Corporations have today replaced small-scale farmers as the prime drivers of deforestation, a shift that has critical implications for conservation. Until recently deforestation has been driven mostly by poverty—poor people in developing countries clearing forests or depleting other natural resources as they struggle to feed their families. Government policies in the '60s, '70s, and '80s had a multiplier effect, subsidizing agricultural expansion through low-interest loans, infrastructure projects, and ambitious colonization schemes, especially in the Amazon and Indonesia. But over the past two decades, this has changed in many countries due to rural depopulation, a decline in state-sponsored development projects, the rise of globalized financial markets, and a worldwide commodity boom. Deforestation, overfishing, and other forms of environmental degradation are now primarily the result of corporations feeding demand from international consumers. While industrial actors exploit resources more efficiently and cause widespread environmental damage, they also are more sensitive to pressure from consumers and environmental groups. Thus in recent years, it has become easier—and more ethical—for green groups to go after corporations than after poor farmers.
Loss of old growth forest continues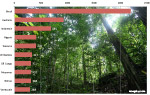 (10/06/2010) A new global assessment of forest stocks by the U.N. Food and Agriculture Organization (FAO) shows continuing loss of primary forests since 2005 despite gains in the extent of protected areas. FAO's Global Forest Resources Assessment 2010 reveals some 13 million hectares of forest were cleared between 2000 and 2010, down from around 16 million hectares per year during the 1990s. Loss of primary forest—mostly a consequence of logging—averaged 4.2 million hectares per year, down from 4.7 million hectares per year in the 1990s.
The effect of forest regeneration strategies on beetles

(09/27/2010) As conservationists attempt to find the best way to re-establish forests in abandoned areas, a new study in the open-access journal Tropical Conservation Science compares the impacts on bess beetles of different method to regeneration forest. Bess beetles are important dead wood-recyclers in the forest. Looking at three different forests in the Colombian Andes—natural regeneration, monoculture reforestation, and an old-growth forest as a baseline—researchers found that old-growth and natural regeneration had the highest diversity of bess beetles, while old-growth sported the greatest abundance of beetles.
Indonesia's forest conservation plan may not sufficiently reduce emissions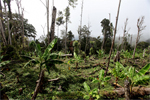 (08/25/2010) One third of Indonesia's greenhouse gas emissions from deforestation originate from areas not officially defined as 'forest' suggesting that efforts to reduce emissions from deforestation and degradation (REDD+) may fail unless they account for carbon across the country's entire landscape, warns a new report published by the World Agroforestry Centre (CGIAR). The policy brief finds that up to 600 million tons of Indonesia's carbon emissions 'occur outside institutionally defined forests' and are therefore not accounted for under the current national REDD+ policy, which, if implemented, would enable Indonesia to win compensation from industrialized countries for protecting its carbon-dense forests and peatlands as a climate change mechanism.
Audit finds palm oil company destroyed peatlands, but not primary forest
(08/10/2010) An environmental audit of palm oil company, PT SMART, found that the company had not cut primary rainforest, yet had destroyed carbon-rich peatlands; however the audit analyzed only 40 percent of PT SMART's holdings and investigated none of its plantations in New Guinea. A subsidiary of agricultural giant Sinar Mas, PT SMART has been accused in a number of reports by Greenpeace of both destroying high conservation value forests and draining peatlands. Greenpeace's reports caused both food giants Unilever and Nestle to drop PT SMART as a supplier of their palm oil, while Cargill stated it would wait to hear the results of the audit. Given the audit's results, both sides are claiming victory.
Rainforest destruction progresses in waves

(08/05/2010) Tropical forest degradation progresses in a series of "waves", with forests initially exploited for high value products like hardwoods and then eventually used for successively lower value goods like firewood and fodder, reports new research published in the Proceedings of the National Academy of Sciences.
Reforestation of rainforests sequesters more carbon than plantations

(08/03/2010) A new study in Ecological Management & Restoration has found that reforesting rainforest captures more carbon than monoculture plantation and even mixed species plantations. The research tested three projects in north-eastern Australia: a rainforest reforesting project using a variety of native trees, a mixed species plantation, and a monoculture plantation of conifers.
Illegal logging declining worldwide, but still 'major problem'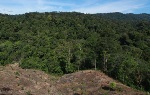 (07/15/2010) A new report by the Chatham House finds that illegal logging in tropical forest nation is primarily on the decline, providing evidence that new laws and international efforts on the issue are having a positive impact. According to the report, the total global production of illegal timber has fallen by 22 percent since 2002. Yet the report also finds that nations—both producers and consumers—have a long way to go before illegal logging is an issue of the past.
A total ban on primary forest logging needed to save the world, an interview with activist Glen Barry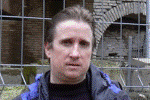 (06/02/2010) Radical, controversial, ahead-of-his-time, brilliant, or extremist: call Dr. Glen Barry, the head of Ecological Internet, what you will, but there is no question that his environmental advocacy group has achieved major successes in the past years, even if many of these are below the radar of big conservation groups and mainstream media. "We tend to be a little different than many organizations in that we do take a deep ecology, or biocentric approach," Barry says of the organization he heads. "[Ecological Internet] is very, very concerned about the state of the planet. It is my analysis that we have passed the carrying capacity of the Earth, that in several matters we have crossed different ecosystem tipping points or are near doing so. And we really act with more urgency, and more ecological science, than I think the average campaign organization."
Timber certification is not enough to save rainforests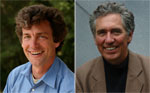 (06/02/2010) In the 1980s and 1990s pressure from activist groups led some of the world's largest forestry products companies and retailers to join forces with environmentalists to form the Forest Stewardship Council (FSC), a certification standard that aims to reduce the environmental impact of wood and paper production on natural forests. Despite initial skepticism on whether buyers would pay a premium for greener forest products, FSC quickly grew and by 2000 had become a standard in many markets, including Europe and the United States. Companies like Home Depot, Lowe's, and Ikea are today strong supporters of the FSC. But the FSC has not been without controversy. In recent years some activists have voiced concern about FSC standards as well as the credibility of auditors that certify timber operations. Among the initiative's supporters is the Rainforest Action Network (RAN), a group best known for its aggressive protest tactics. RAN says engagement with the FSC is better than the alternative: leaving the timber industry to devise its own sustainability standards.
New protected areas in Brazil contribute to major drop in Amazon deforestation rate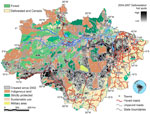 (06/01/2010) Protected areas in the Brazilian Amazon are proving highly effective in reducing forest loss in Earth's largest rainforest, reports a new study based on analysis of deforestation trends in and around indigenous territories, parks, military holdings, and sustainable use reserves. The research, published in the early edition of Proceedings of the National Academy of Sciences, finds that 37 percent of the recent decline in deforestation in the Brazilian Amazon can be attributed to newly established protected areas. Brazil designated some 709,000 square kilometers (274,000 sq mi) of Amazon forest — an area larger than the state of Texas — between 2002 and 2009 under its Amazon Protected Areas Program (ARPA). Meanwhile deforestation in the Brazilian Amazon fell by nearly three-quarters between 2004 and 2009.
Taking back the rainforest: Indians in Colombia govern 100,000 square miles of territory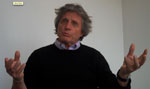 (05/10/2010) Indigenous groups in the Colombian Amazon have long suffered deprivations at the hands of outsiders. First came the diseases brought by the European Conquest, then came abuses under colonial rule. In modern times, some Amazonian communities were virtually enslaved by the debt-bondage system run by rubber traders: Indians could work their entire lives without ever escaping the cycle of debt. Later, periodic invasions by gold miners, oil companies, colonists, and illegal coca-growers took a heavy toll on remaining indigenous populations. Without title to their land, organization, or representation, indigenous Colombians in the Amazon seemed destined to be exploited and abused. But new hope would emerge in the 1980s, thanks partly to the efforts of Martin von Hildebrand, an ethnologist who would help indigenous Colombians eventually win control over 260,000 square kilometers (100,000 square miles) of Amazon rainforest—an area larger than the United Kingdom.
Paper company loses green certification after rainforest destruction in Indonesia

(04/18/2010) The Forest Stewardship Council (FSC), a global certifier of sustainably managed forest, has dropped another Indonesian company for the destruction of rainforests. Asia Paper Resources International Limited (APRIL), has had its certification suspended due to evidence of conversion of rainforests for acacia plantations, the destruction of 'High Conservation Value Forest', draining peatlands, as well as continuing conflicts with local communities. The decision was made by the Rainforest Alliances Smartwood, an accreditation program with the FSC.
Global deforestation slows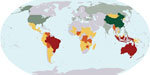 (03/25/2010) Global forest loss has diminished since the 1990s but still remains "alarmingly high", according to a preliminary version of a new assessment from the U.N. Food and Agriculture Organization (FAO). The report, Global Forest Resources Assessment 2010 (FRA 2010), shows that global forest loss slowed to around 13 million hectares per year during the 2000s, down from about 16 million hectares per year in the 1990s. It finds that net deforestation declined from about 8.3 million hectares per year in the 1990s to about 5.2 million hectares per year in the 2000s, a result of large-scale reforestation and afforestation projects, as well as natural forest recovery in some countries and slowing deforestation in the Amazon.
Oil palm plantations support fewer ant species than rainforest

(03/02/2010) Oil palm plantations support substantially less biodiversity than natural forests when it comes to ant species, reports new research published in Basic and Applied Ecology. Tom Fayle, a University of Cambridge biologist, and colleagues sampled ant populations in Danum Valley Conservation Area, a rainforest, and nearby oil palm plantations in Sabah, a state Malaysian Borneo. The researchers counted 16,000 worker ants from 309 species in the natural forest but only in 110 species at the oil palm plantation.
Destruction of old-growth forests looms over climate talks
(12/08/2009) Destruction of old-growth or primary forests looms large in discussions in Copenhagen over a scheme to compensate tropical countries for reducing emissions from deforestation and degradation (REDD). Some environmental groups are pressing for conservation of old-growth forests — the most carbon-dense, and biologically-rich state of forests — to be the centerpiece of REDD, while industry and other actors are pushing for "sustainable forest management" or logging using reduced-impact techniques to be the primary focus of REDD.
In absence of measures to address consumption, REDD may fail to protect forests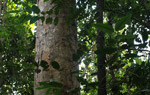 (12/02/2009) Rising demand for timber and agricultural products could work against a proposed initiative to reduce emissions from deforestation and degradation (REDD), warns a new report from the Environmental Investigation Agency (EIA). The briefing, Putting the Brakes on Drivers of Forest Destruction: A Shared Responsibility, says that investment in REDD will not be enough to protect forests if the underlying drivers of deforestation — namely consumption — are not addressed. It urges negotiators to re-insert critical text that has been dropped from the working text on REDD ahead of next week's climate change conferences in Copenhagen.
REDD may increase the cost of conservation of non-forest ecosystems

(11/19/2009) Policy-makers designing a climate change mitigation mechanism that will reduce emissions from deforestation and degradation (REDD) aren't doing enough to ensure that the scheme protects biodiversity outside carbon-dense ecosystems, argues an editorial published in Current Biology by a group of scientists.
Without reinstatement of key provision, REDD could subsidize large-scale forest destruction

(11/02/2009) The elimination of a key provision from the negotiating text for the Reducing Emissions from Deforestation and Degradation in developing countries (REDD) mechanism could turn the proposed climate change mitigation scheme into a subsidy for large-scale conversion of natural forests to industrial plantations, warned environmentalists today at the resumption of U.N. climate change negotiations in Barcelona.
Roads are enablers of rainforest destruction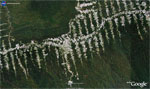 (09/24/2009) Chainsaws, bulldozers, and fires are tools of rainforest destruction, but roads are enablers. Roads link resources to markets, enabling loggers, farmers, ranchers, miners, and land speculators to convert remote forests into economic opportunities. But the ecological cost is high: 95 percent of deforestation in the Brazilian Amazon occurs within 50-kilometers of a road; in Africa, where logging roads are rapidly expanding across the Congo basin, the bulk of bushmeat hunting occurs near roads. In Laos and Sumatra, roads are opening last remnants of intact forests to logging, poaching, and plantation development. But roads also cause subtler impacts, fragmenting habitats, altering microclimates, creating highways for invasive species, blocking movement of wildlife, and claiming animals as roadkill. A new paper, published in Trends in Evolution and Ecology, reviews these and other impacts of roads on rainforests. Its conclusions don't bode well for the future of forests.
Weak forest definition may undermine REDD efforts

(08/20/2009) The weak definition of what constitutes forest under the United Nations Framework Convention on Climate Change (UNFCCC) puts the effectiveness of a proposed mechanism for reducing emissions from deforestation and degradation (REDD) at risk, argue researchers writing in the journal Conservation Letters.
Amazon stores 10 billion tons of carbon in 'dead wood'

(08/12/2009) Old growth forests in the Amazon store nearly 10 billion tons of carbon in dead trees and branches, a total greater than global annual emissions from fossil fuel combustion, according to scientists who have conducted the first pan-Amazon analysis of "necromass."
Are we on the brink of saving rainforests?
(07/22/2009) Until now saving rainforests seemed like an impossible mission. But the world is now warming to the idea that a proposed solution to help address climate change could offer a new way to unlock the value of forest without cutting it down.Deep in the Brazilian Amazon, members of the Surui tribe are developing a scheme that will reward them for protecting their rainforest home from encroachment by ranchers and illegal loggers. The project, initiated by the Surui themselves, will bring jobs as park guards and deliver health clinics, computers, and schools that will help youths retain traditional knowledge and cultural ties to the forest. Surprisingly, the states of California, Wisconsin and Illinois may finance the endeavor as part of their climate change mitigation programs.
Temperate forests store more carbon than tropical forests, finds study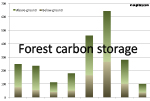 (07/17/2009) Temperate forests trump rainforests when it comes to storing carbon, reports a new assessment of global forest carbon stocks published July 14th in Proceedings of the National Academy of Sciences (PNAS). The findings have important implications for efforts to mitigate climate change by protecting forests. Sampling and reviewing published data from nearly 100 forest sites around the world, Heather Keith, Brendan G. Mackey, and David B. Lindenmayer of Australian National University found that Australia's temperate Eucalyptus forests are champions of carbon storage, sequestering up to 2,844 metric tons of carbon per hectare, a figure that far exceeds previous estimates. These forests, located in the Central Highlands of Victoria in southeastern Australia, are dominated by giant Mountain Ash (Eucalyptus regnans) trees, which can reach a height of 320 feet and live for more than 350 years. They are also favored by the timber industry. Mountain Ash forests have been widely logged across Australia, with only limited old-growth stands remaining.
Climate pact must halt deforestation and industrial logging of old-growth forests, exclude carbon credits for forest conservation, say activists
(06/09/2009) A global framework on climate change must immediately halt deforestation and industrial logging of the world's old-growth forests, while protecting the rights of forest communities and indigenous groups, said a broad coalition of activist groups in a consensus statement issued today at U.N. climate talks in Bonn Germany. The statement said the successor treaty to the Kyoto Protocol should not include mechanisms that allow industrialized countries to "offset" their emissions by purchasing carbon credits from reducing deforestation in developing countries, a position that puts the coalition at odds with larger environmental groups who say a market-based approach with tradable credits is the only way to generate enough money fund forest protection on a global scale.
Rainforests absorb 20% of emissions annually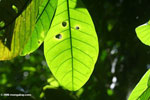 (02/19/2009) Undisturbed tropical forests are absorbing nearly a fifth of carbon dioxide released annually by the burning of fossil fuels, according to an analysis of 40 years of data from rainforests in the Central African country of Gabon. Writing in the journal Nature, Simon Lewis and colleagues report that natural forests are an immense carbon sink, helping slow the rise in atmospheric CO2 levels.
Secondary forest should become new conservation initiative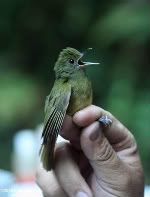 (01/19/2009) "I want to convince you we need to go beyond primary forests to preserve biodiversity", Robin Chazdon told an audience at the National Natural History Museum during a symposium on the tropics. Chazdon, a professor of ecology and evolutionary biology at the University of Connecticut, has been studying secondary growth forests for over eighteen years. Secondary forests are those forests in the process of regrowth after being used for agriculture or logging. In her study area of NE Costa Rica, many of these forests were converted to pastures in the 1970s and 1980s, but have since been abandoned. In her presentation Chazdon argued that to preserve biodiversity numerous types of human-impacted landscapes, such as secondary forest, require attention by the conservation community.
Symposium tackles big question: how many species will survive our generation

(01/16/2009) Nine scientists dusted off their crystal balls Monday at the National Museum of Natural History in Washington DC, weighing in on the future of the world's tropical forest. Despite the most up-to-date statistics, prognosis for the future of tropical forests varied widely. In the last few years a schism has occurred among biologists regarding the future of the tropics. No tropical scientist denies that rainforests and the species which inhabit them face unprecedented threats; neither do they argue that some of these forested regions and species will likely not survive the next fifty years. What has sparked debate, sometimes heated, is how bad will is it really? When the dust settles, what percentage of species will survive and how much forest will remain?
Selective logging occurs in 28 percent of world's rainforests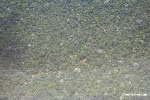 (01/13/2009) New satellite research presented for the first time at a symposium entitled "Will the rainforests survive?" showed that selective logging is impacting over a quarter of the world's rainforests. Gregory Asner from the Carnegie Institution presented the "first true global estimate of selective logging" which showed that 5.5 million square kilometers of the rainforest has already seen selective logging or is slated to be logged in the near future.
Rainforest conversion to oil palm causes 83% of wildlife to disappear

(09/15/2008) Conversion of primary rainforest to an oil palm plantation results in a loss of more than 80 percent of species, reports a new comprehensive review of the impacts of growing palm oil production. The research is published in the journal Trends in Ecology and Evolution.
Old growth forests are giant carbon sinks, helping offset emissions

(09/11/2008) Old growth forests are important carbon sinks that help global warming, reports a study published in the journal Nature. The results run counter to claims by the forestry industry that old growth forests are carbon neutral or even net emitters of carbon dioxide.
Forest disturbance reduces biodiversity in the Amazon rainforest
(07/02/2007) Two new studies in the Amazon rainforest show that plantation forests and second-growth forests have lower species counts for butterflies, reptiles, and amphibians than adjacent primary forest areas. The research has important implications for conservation of tropical biodiversity in a world where old-growth forest is increasingly replaced by secondary forests, industrial plantations, and agricultural landscapes.
Biodiversity extinction crisis looms says renowned biologist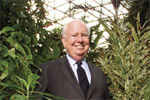 (03/12/2007) While there is considerable debate over the scale at which biodiversity extinction is occurring, there is little doubt we are presently in an age where species loss is well above the established biological norm. Extinction has certainly occurred in the past, and in fact, it is the fate of all species, but today the rate appears to be at least 100 times the background rate of one species per million per year and may be headed towards a magnitude thousands of times greater. Few people know more about extinction than Dr. Peter Raven, director of the Missouri Botanical Garden. He is the author of hundreds of scientific papers and books, and has an encyclopedic list of achievements and accolades from a lifetime of biological research. These make him one of the world's preeminent biodiversity experts. He is also extremely worried about the present biodiversity crisis, one that has been termed the sixth great extinction.