News articles on ocean crisis

---
Mongabay.com news articles on ocean crisis in blog format. Updated regularly.





Reeling in religious messages: how faith impacts fisheries in Fiji


(11/25/2014) Marrying religion and conservation could be key to making Fiji's fisheries sustainable. Fijians have strong religious beliefs, which were primarily introduced by Christian missionaries in the 1835, and today profoundly guide their daily lives. Fijians primarily depend on fisheries close to shore for their survival, which is the case for most small Pacific island countries.


By killing off older fish, overfishing may lead to lost migratory patterns


(10/29/2014) Catching older fish may impact a school's ability to migrate from spawning grounds to feeding areas, according to a recent study published in the Journal of the Royal Society Interface. The study's scientists believe that fish schools may retain a collective memory, a communal mind map of sorts, which help these groups reach their destinations, some of which are thousands of miles away.


Dying for Fiji's Sea Cucumbers


(06/23/2014) Redfish, Greenfish, Blackfish. Pinkfish, Curryfish, Lollyfish. They sound like Dr. Seuss characters and certainly look like they should be. Yet these sausage-shaped, rubbery animals stippled in fleshy bumps are not fish at all, but an invertebrate in the group that includes sea stars, sea urchins and sand dollars. Sea cucumbers, referred to as 'bêche-de-mer' or 'trepang' when sold as dried food have a high value - an individual in Fiji can fetch about $80 US.


3 environmental reporting prize winners to explore drivers of deforestation, community forestry, and sustainable seafood in China


(03/19/2014) Mongabay.org, the non-profit arm of environmental science web site Mongabay.com, has selected winners of three environmental reporting prizes under its Special Reporting Initiatives (SRI) program. The three prizes, which were launched in January, explore the impacts of rising human consumption on forest and marine ecosystems. The winners, selected from more than 150 applicants by a panel of issue-area experts, include Robert S. Eshelman, Ruxandra Guidi and Bear Guerra, and Dominic Bracco II and Erik Vance.


Plastic waste ingested by worms threatens marine food chains


(02/26/2014) Small fragments of plastic waste are damaging the health of lugworms, putting a key cog in marine ecosystems at risk. Published in Current Biology, a new study by scientists at the University of Exeter and the University of Plymouth shows the impact of microplastics on the marine worms' health and behavior.


Ocean acidifying 10 times faster than anytime in the last 55 million years, putting polar ecosystems at risk


(02/24/2014) An assessment of ocean acidification, presented at the UN Climate Change Conference in Warsaw in November 2013, starkly concluded that acidity is on track to rise 170 percent by the end of this century. As many key species are sensitive to changes in acidity, this would drastically impact ocean ecosystems, with effects especially pronounced in polar regions where the cold waters intensify acidification, and which are home to many organisms that are particularly vulnerable to acidification.


Protected forests linked to healthy coral reefs in Fiji


(01/27/2014) Increasing forest protection in the right areas could increase benefits up to 10.4 percent to coral reef condition, according to a recent study of Fiji's forests and reefs in Marine Policy. Benefits from protected forests such as improved water quality due to decreased runoff and increased distribution of the vegetation are more closely linked to coral reef health than previously thought.


Global warming could upset Antarctic food chain


(01/02/2014) Resting near the bottom of the foodchain, Antarctic krill (Euphausia superba) underpin much of the Southern Ocean's ecosystem. But in a rapidly warming world, these hugely-abundant crustaceans could see their habitat shrink considerably. In a recent paper in PLOS ONE, scientists predict that Antarctic krill could lose 20 percent of their growth habitat, or 1.2 million square kilometers.


The 'dead' ocean: eyewitness says overfishing has emptied the Pacific


(10/22/2013) An Australian sailor has described parts of the Pacific Ocean as "dead" because of severe overfishing, with his vessel having to repeatedly swerve debris for thousands of kilometers on a journey from Australia to Japan. Ivan MacFadyen told of his horror at the severe lack of marine life and copious amounts of rubbish witnessed on a yacht race between Melbourne and Osaka. He recently returned from the trip, which he previously completed 10 years ago.


Governments should respond to ocean acidification 'as urgently as they do to national security threats'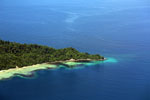 (10/03/2013) The oceans are more acidic now than they have been for at least 300m years, due to carbon dioxide emissions from burning fossil fuels, and a mass extinction of key species may already be almost inevitable as a result, leading marine scientists warned on Thursday. An international audit of the health of the oceans has found that overfishing and pollution are also contributing to the crisis, in a deadly combination of destructive forces that are imperiling marine life, on which billions of people depend for their nutrition and livelihood.


Bad feedback: ocean acidification to worsen global warming

(08/28/2013) As if ocean acidification and climate change weren't troubling enough (both of which are caused by still-rising carbon emissions), new research published in Nature finds that ocean acidification will eventually exacerbate global warming, further raising the Earth's temperature.


Plan to preserve the world's 'last ocean' killed by Russia

(07/16/2013) As the most pristine marine ecosystem on the planet, Antarctica's Ross Sea has become dubbed the world's "last ocean." Home to an abundance of penguins, whales, orcas, seals, and massive fish, the Ross Sea has so far largely avoided the degradation that has impacted much of the world's other marine waters. However, a landmark proposal to protect the Ross Sea, as well as the coastline of East Antarctica, has failed today due to opposition by Russia.


Ocean acidification pushing young oysters into 'death race'

(06/11/2013) Scientists have long known that ocean acidification is leading to a decline in Pacific oyster (Crassostrea gigas) in the U.S.'s Pacific Northwest region, but a new study in the American Geophysical Union shows exactly how the change is undercutting populations of these economically-important molluscs. Caused by carbon dioxide emissions, ocean acidification changes the very chemistry of marine waters by lowering pH levels; this has a number consequences including decreasing the availability of calcium carbonate, which oysters and other molluscs use to build shells.


Biosphere conservation: monumental action is critical to avert global environmental crisis


(05/20/2013) Human-caused changes to our biosphere—the global total of the world's ecosystems—are now so great and alarmingly rapid that human lives and societies undoubtedly face epic challenges in the near future as our biosphere deteriorates, planetary boundaries are reached, and tipping points exceeded. We may survive, we may painfully adapt, but it is a fair bet that grave hardship, loss, and sacrifice lay ahead. The nature and extent of impacts among human populations hinges on how successfully we respond to the biosphere crisis with extraordinary leadership, balanced solutions applied at global scales, and unprecedented cooperation—or not.


Industrialized fishing has forced seabirds to change what they eat


(05/14/2013) The bleached bones of seabirds are telling us a new story about the far-reaching impacts of industrial fisheries on today's oceans. Looking at the isotopes of 250 bones from Hawaiian petrels (Pterodroma sandwichensis), scientists have been able to reconstruct the birds' diets over the last 3,000 years. They found an unmistakable shift from big prey to small prey around 100 years ago, just when large, modern fisheries started scooping up fish at never before seen rates. The dietary shift shows that modern fisheries upended predator and prey relationships even in the ocean ocean and have possibly played a role in the decline of some seabirds.


Featured video: saving sea turtles in Mexico's Magdalena Bay

(05/09/2013) A new short film, Viva la tortuga documents the struggle to save loggerhead and green sea turtles in Magdalena Bay, Mexico. Once a region for a massive sea turtle meat market, the turtles now face a new threat: bycatch. Loggerhead sea turtles are drowning in bottom-set gillnets, unable to escape from the nets once entangled. The issue has even raises threats of trade embargoes from the U.S.


The world's largest 'waste dump' is found in the Pacific Ocean

(05/06/2013) If you were to travel from the United States of America to Japan, you would most likely encounter what could be described as the world's largest waste dump: a 100,000 tonne expanse of debris floating around a large region of the Pacific Ocean. The total area of this phenomenon has been said to equal the size of continental U.S., but the truth about its true size remains unknown.


Has shark fin consumption peaked at 100M dead sharks per year?


(03/05/2013) While a new study warns that up to 100M sharks are killed annually, there are signs out of China that demand for shark fin may be on the decline. A study published last week in the journal Marine Policy estimated shark deaths at 100 million in 2000 and 97 million in 2010, suggesting a slight drop in shark killing. Meanwhile reports out of China in recent months suggest an accelerating decline in shark fin consumption. China is the top market for shark fin, which is consumed as a status symbol, typically at wedding ceremonies and business dinners.


Animals dissolving due to carbon emissions


(12/03/2012) Marine snails, also known as sea butterflies, are dissolving in the Southern Seas due to anthropogenic carbon emissions, according to a new study in Nature GeoScience. Scientists have discovered that the snail's shells are being corroded away as pH levels in the ocean drop due to carbon emissions, a phenomenon known as ocean acidification. The snails in question, Limacina helicina antarctica, play a vital role in the food chain, as prey for plankton, fish, birds, and even whales.


Above the ocean: saving the world's most threatened birds


(11/01/2012) A life on the ocean is a perilous one for any bird. They must expend energy staying aloft for thousands of miles and learn to be marathon swimmers; they must seek food beneath treacherous waves and brave the world's most extreme climates; they must navigate the perils both of an unforgiving sea and far-flung islands. Yet seabirds, which includes 346 global species that depend on marine ecosystems, have evolved numerous strategies and complex life histories to deal with the challenges of the sea successfully, and they have been doing so since the dinosaur's last stand. Today, despite such a track record, no other bird family is more threatened; yet it's not the wild, unpredictable sea that endangers them, but pervasive human impacts.


A new way to measure the ocean's health


(10/23/2012) A diverse array of institutions have come together to release a new, revolutionary ocean health assessment called the "Ocean Health Index." Researchers formed the index in order to gauge the health of the world's oceans. The index is the result of a huge collaborative effort, including top researchers crossing a diverse range of disciplines such as the National Center for Ecological Analysis and Synthesis (NCEAS) and Conservation International.


Great Barrier Reef loses half its coral in less than 30 years


(10/01/2012) The Great Barrier Reef has lost half of its coral cover in the last 27 years, according to a new study released today in the Proceedings of the National Academy of Sciences (PNAS). Based on over 2,000 surveys from 1985 to this year the study links the alarming loss to three impacts: tropical cyclone damage, outbreaks crown-of-thorns starfish that devour corals, and coral bleaching.


Coral reefs in Caribbean on life support

(09/11/2012) Only 8 percent of the Caribbean's reefs today retain coral, according to a new report by the International Union for Conservation of Nature (IUCN). With input and data from 36 scientists, the report paints a bleak picture of coral decline across the region, threatening fisheries, tourism, and marine life in general.


Coral calcification rates fall 44% on Australia's Great Barrier Reef

(09/04/2012) Calcification rates by reef-building coral communities on Australia's Great Barrier Reef have slowed by nearly half over the past 40 years, a sign that the world's coral reefs are facing a grave range of threats, reports a new study published in the Journal of Geophysical Research - Biogeosciences.


2,600 scientists: climate change killing the world's coral reefs


(07/10/2012) In an unprecedented show of concern, 2,600 (and rising) of the world's top marine scientists have released a Consensus Statement on Climate Change and Coral Reefs that raises alarm bells about the state of the world's reefs as they are pummeled by rising temperatures and ocean acidification, both caused by greenhouse gas emissions. The statement was released at the 12th International Coral Reef Symposium.


Cowards at Rio?: organizations decry 'pathetic' agreement


(06/20/2012) As world leaders head to Rio de Janeiro for the UN Summit on Sustainable Development, environmental and poverty groups are denouncing the last-minute text agreed on by dignitaries as "pathetic," (Greenpeace), a "damp squib" (Friends of the Earth), "a dead end" (Oxfam), and, if nothing changes, "a colossal waste of time" (WWF). "We were promised the 'future we want' but are now being presented with a 'common vision' of a polluter's charter that will cook the planet, empty the oceans and wreck the rain forests," the head of Greenpeace, Kumi Naidoo, said. "This is not a foundation on which to grow economies or pull people out of poverty, it's the last will and testament of a destructive twentieth century development model."


World failing to meet promises on the oceans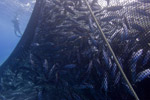 (06/14/2012) Despite a slew of past pledges and agreements, the world's governments have made little to no progress on improving management and conservation in the oceans, according to a new paper in Science. The paper is released just as the world leaders are descending on Rio de Janeiro for Rio+20, or the UN Summit on Sustainable Development, where one of the most watched issues is expected to be ocean policy, in part because the summit is expected to make little headway on other global environmental issues such as climate change and deforestation. But the new Science paper warns that past pledges on marine conservation have moved too slowly or stagnated entirely.


Featured video: Google Earth highlights imperiled coral reefs around the world

(04/18/2012) A new video by Google Earth and the World Resources Institute (WRI) highlights the world's many endangered coral reefs. A part of the WRI's Reefs at Risk program, the video highlights regional and global threats to the oceans' most biodiverse ecosystem. According to the WRI, a stunning 75 percent of the world's reefs are currently threatened.


Carbon emissions paving way for mass extinction in oceans

(03/05/2012) Human emissions of carbon dioxide may be acidifying the oceans at a rate not seen in 300 million years, according to new research published in Science. The ground-breaking study, which measures for the first time the rate of current acidification compared with other occurrences going back 300 million years, warns that carbon emissions, unchecked, will likely lead to a mass extinction in the world's oceans. Acidification particularly threatens species dependent on calcium carbonate (a chemical compound that drops as the ocean acidifies) such as coral reefs, marine mollusks, and even some plankton. As these species vanish, thousands of others that depend on them are likely to follow.


Washing clothing pollutes oceans with billions of microplastics

(02/14/2012) Washing synthetic clothes—such as nylon, polyester, and acrylic—is polluting the oceans with billions of microplastics: plastics that measure less than one millimeter. It may sound innocuous, but research has shown that these microplastics are accumulating in marine species with unknown health impacts, both on the pollution-eating species and the humans who consume them.


Black Swans and bottom-up environmental action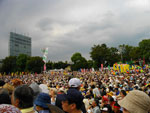 (02/08/2012) The defining events shaping the modern world - economic, social, environmental, progressive and disruptive - are frequently characterized as "Black Swans."The Black Swan term and theory were characterized by author and analyst Nassim Nicholas Taleb who explains, "What we call here a Black Swan (and capitalize it) is an event with the following three attributes. First, it is an outlier, as it lies outside the realm of regular expectations, because nothing in the past can convincingly point to its possibility. Second, it carries an extreme impact. Third, in spite of its outlier status, human nature makes us concoct explanations for its occurrence after the fact, making it explainable and predictable." Taleb identifies the emergence of the internet, the attacks of September 11, 2001, the popularity of Facebook, stock market crashes, the success of Harry Potter, and World War I as among Black Swan events.


Climate and The Oceans - Princeton Primers in Climate: A Book Review

(01/25/2012) Climate and The Oceans by Dr. Geoffrey K. Vallis provides a coherent, well-articulated primer on how the oceans impact the Earth's climate. This easy-to-read illustrated book, filled with both data and accessible mathematical equations demonstrating the impact of the oceans on the Earth's climate, offers practitioners and stakeholders' state-of-the-art scientific analysis of how the oceans and climate interact that is both user friendly to the non-expert yet scientifically rigorous enough as bridge material for graduate students as they grapple with the compelling field of climate science and oceanography.


Acid oceans: in some regions acidification a 'hundred times greater' than natural variation

(01/24/2012) Emissions of carbon over the last two centuries have raised the acidity of the oceans to the highest levels in 21,000 years and likely beyond, according to a new study in Nature Climate Change. The change threatens a number of marine species, including coral reefs and molluscs.


Featured video: tuna industry bycatch includes sea turtles, dolphins, whales

(01/16/2012) A Greenpeace video, using footage from a whistleblower, shows disturbing images of the tuna industry operating in the unregulated waters of the Pacific Ocean. Using fish aggregation devices (FADs) and purse seine nets, the industry is not only able to catch entire schools of tuna, including juvenile, but also whatever else is in the area of the net.


Top 10 Environmental Stories of 2011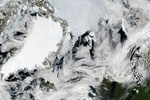 (12/22/2011) Many of 2011's most dramatic stories on environmental issues came from people taking to the streets. With governments and corporations slow to tackle massive environmental problems, people have begun to assert themselves. Victories were seen on four continents: in Bolivia a draconian response to protestors embarrassed the government, causing them to drop plans to build a road through Tipnis, an indigenous Amazonian reserve; in Myanmar, a nation not known for bowing to public demands, large protests pushed the government to cancel a massive Chinese hydroelectric project; in Borneo a three-year struggle to stop the construction of a coal plant on the coast of the Coral Triangle ended in victory for activists; in Britain plans to privatize forests created such a public outcry that the government not only pulled back but also apologized; and in the U.S. civil disobedience and massive marches pressured the Obama Administration to delay a decision on the controversial Keystone XL pipeline, which would bring tar sands from Canada to a global market.


US reduces catch limit of 'most important fish in the sea'

(11/15/2011) The Atlantic State Marine Fisheries Commission (ASMFC) has slashed the allowable catch of a tiny fish named menhaden by 37 percent by 2013. Dubbed the 'most important fish in the sea' by author H. Bruce Franklin, the menhaden plays a critical role in marine ecosystems as a food source for larger fish, seabirds, and marine mammals, as well as helping to regulate the marine environment. However, due to overfishing the menhaden fish has dropped 92 percent from its historical population.


Coral reef biodiversity may be vastly underestimated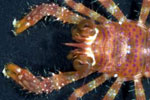 (11/03/2011) Researchers with the Smithsonian have catalogued almost as many crab species on tropical coral reef bits measuring just 20.6 square feet (6.3 square meters) as in all of Europe's seas, finds a new paper in PLoS ONE. The team used DNA barcoding to quickly identify a total of 525 crustaceans (including 168 crab species) from dead coral chunks taken from seven sites in the tropics, including the Indian, Pacific and Caribbean oceans.


Deepwater oil spill likely to hurt fish populations over decades

(09/28/2011) Oil pollution doesn't have to kill fish to have a long-term impact, according to a recent study in the Proceedings of the National Academy of Sciences (PNAS). Researchers found that Gulf killifish (Fundulus grandis) that had been exposed to very low to non-detectable levels of oil contamination from the Deepwater oil spill last year, still showed developmental problems that are likely to impact fish populations for decades to come.


Sowing the seeds to save the Patagonian Sea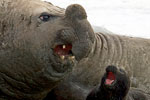 (09/07/2011) With wild waters and shores, the Patagonia Sea is home to a great menagerie of marine animals: from penguins to elephants seals, albatrosses to squid, and sea lions to southern right whales. The sea lies at crossroads between more northern latitudes and the cold bitter water of the Southern Ocean, which surround Antarctica. However the region is also a heavy fishing ground, putting pressure on a number of species and imperiling the very ecosystem that supplies the industry. Conservation efforts, spearheaded by marine conservationist Claudio Campagna and colleagues with the Wildlife Conservation Society (WCS), are in the early stages. Campagna, who often writes about the importance of language in the fight for preservation, has pushed to rename the area to focus on its stunning wildlife.


Decline in top predators and megafauna 'humankind's most pervasive influence on nature'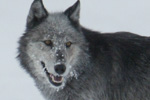 (07/14/2011) Worldwide wolf populations have dropped around 99 percent from historic populations. Lion populations have fallen from 450,000 to 20,000 in 50 years. Three subspecies of tiger went extinct in the 20th Century. Overfishing and finning has cut some shark populations down by 90 percent in just a few decades. Though humpback whales have rebounded since whaling was banned, they are still far from historic numbers. While some humans have mourned such statistics as an aesthetic loss, scientists now say these declines have a far greater impact on humans than just the vanishing of iconic animals. The almost wholesale destruction of top predators—such as sharks, wolves, and big cats—has drastically altered the world's ecosystems, according to a new review study in Science. Although researchers have long known that the decline of animals at the top of food chain, including big herbivores and omnivores, affects ecosystems through what is known as 'trophic cascade', studies over the past few decades are only beginning to reveal the extent to which these animals maintain healthy environments, preserve biodiversity, and improve nature's productivity.


Ocean prognosis: mass extinction


(06/20/2011) Multiple and converging human impacts on the world's oceans are putting marine species at risk of a mass extinction not seen for millions of years, according to a panel of oceanic experts. The bleak assessment finds that the world's oceans are in a significantly worse state than has been widely recognized, although past reports of this nature have hardly been uplifting. The panel, organized by the International Program on the State of the Ocean (IPSO), found that overfishing, pollution, and climate change are synergistically pummeling oceanic ecosystems in ways not seen during human history. Still, the scientists believe that there is time to turn things around if society recognizes the need to change.


Longline fishing still drowning over a quarter million seabirds every year

(06/08/2011) A new analysis estimates that longline fisheries are still decimating seabirds, even after years of efforts to mitigate deaths. According to a study in Endangered Species Research around 300,000 seabirds are drowned by longline fisheries as bycatch. Attracted by bait on the longline—sometimes measuring hundreds of miles as it trails on the surface behind a boat—birds are often hooked and drowned.


Left alive and wild, a single shark worth $1.9 million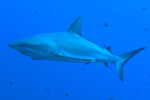 (05/02/2011) For the Pacific island nation of Palau, sharks are worth much more alive than dead. A new study by the Australian Institute of Marine Science (AIMS) has found that one reef shark during its full life is worth $1.9 million to Palau in tourism revenue. Sold for consumption the shark is worth around $108. In this case a shark is worth a stunning 17,000 times more alive than dead.


Noise in oceans leads to 'severe acoustic trauma' in octopus, squid

(04/12/2011) Researchers have documented for years how noise pollution impacts dolphins in whales, but a new study in Frontiers in Ecology and the Environment finds that even low intensity noise can severely injure cephalopods, which include octopus, squid, and cuttlefish. The injuries are bad enough to possibly lead to stranding and death, thereby providing a feasible explanation for a number of recent strandings, including giant squid washing ashore in Spain.


Coral crisis: 75% of the world's coral reefs in danger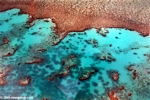 (02/23/2011) Marine scientists have been warning for years that coral reefs, the most biodiverse ecosystems in the ocean, are facing grave peril. But a new comprehensive analysis by the World Resources Institute (WRI) along with twenty-five partners ups the ante, finding that 75% of the world's coral reefs are threatened by local and global impacts, including climate change. An updating of a 1996 report, the new analysis found that threats had increased on 30% of the world's reefs. Clearly conservation efforts during the past decade have failed to save reefs on a large-scale.


Arctic fish catch vastly underreported (by hundreds of thousands of metric tons) for 5 decades

(02/07/2011) From 1950 to 2006 the United Nation Food and Agriculture Agency (FAO) estimated that 12,700 metric tons of fish were caught in the Arctic, giving the impression that the Arctic was a still-pristine ecosystem, remaining underexploited by the world's fisheries. However, a recent study by the University of British Colombia Fisheries Center and Department of Earth and Ocean Sciences throws cold water on this widespread belief. According to the study, published in Polar Biology, the total Arctic catch from 1950 to 2006 is likely to have been nearly a million metric tons, almost 75 times the FAO's official record.


The ocean crisis: hope in troubled waters, an interview with Carl Safina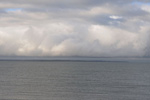 (02/07/2011) Being compared—by more than one reviewer—to Henry Thoreau and Rachel Carson would make any nature writer's day. But add in effusive reviews that compare one to a jazz musician, Ernest Hemingway, and Charles Darwin, and you have a sense of the praise heaped on Carl Safina for his newest work, The View from Lazy Point: A Natural Year in an Unnatural World. Like Safina's other books, The View from Lazy Point focuses on the beauty, poetry, and crisis of the world's oceans and its hundreds-of-thousands of unique inhabitants. Taking the reader on a journey around the world—the Arctic, Antarctic, and the tropics—Safina always returns home to take in the view, and write about the wildlife of his home, i.e. Lazy Point, on Long Island. While Safina's newest book addresses the many ways in which the ocean is being degraded, depleted, and ultimately imperiled as a living ecosystem (such as overfishing and climate change) it also tweezes out stories of hope by focusing on how single animals survive, and in turn how nature survives in an increasingly human world. However, what makes Safina's work different than most nature writing is his ability to move seamlessly from contemporary practical problems to the age-old philosophical underpinnings that got us here. By doing so, he points a way forward.