News articles on myanmar

---
Mongabay.com news articles on myanmar in blog format. Updated regularly.





'Better late than never': Myanmar bans timber exports to save remaining forests


(04/24/2014) Myanmar contains some of Asia's largest forests, but has been losing them at a rapid pace during the last two decades as logging companies emptied woodlands to meet the demands of the lumber industry. In an effort to save its disappearing forests, Myanmar implemented a ban on raw timber exports, effective March 31, 2014. However, the ban affects only raw timber exports, not milled lumber, throwing into doubt its ability to adequately protect Myanmar's forests.


New relative of the 'penis snake' discovered in Myanmar


(04/17/2014) Scientists have discovered a new species of limbless amphibians, known as caecilians, in Myanmar. Dubbing the species, the colorful ichthyophis (Ichthyophis multicolor), the researchers describe the new amphibian in a recent paper published in Zootaxa. The world's most famous caecilian is the so-called penis snake (Atretochoana eiselti) which was rediscovered in Brazil in 2011.


Just how bad is the logging crisis in Myanmar? 72 percent of exports illegal


(03/26/2014) Just days before Myanmar, also known as Burma, implements a ban on exporting raw logs, the Environmental Investigative Agency (EIA) has released a new report that captures the sheer scale of the country's illegal logging crisis. According to the EIA, new data shows that 72 percent of logs exported from Myanmar between 2000-2013 were illegally harvested.


The smoothtooth blacktip shark and four other species rediscovered in markets


(01/21/2014) Scientific American) magazine recently ran an article on the rediscovery of the smoothtooth blacktip shark (Carcharhinus leiodon) in a Kuwaiti fish market. Believed extinct for over 100 years, the smoothtooth had not been seen since the naturalist Wilhelm Hein returned from a trip to Yemen in 1902. With its reappearance, scientists scoured Kuwaiti markets and discovered an astounding 47 individual smoothtooth blacktips.


Plantations used as cover for destruction of old-growth forests in Myanmar

(12/02/2013) As Wild Burma: Nature's Lost Kingdom airs on the BBC, the forests documented in the series are increasingly being cut down, according to a new report by U.S. NGO Forest Trends. The report alleges that wide swathes of forest are being cleared in ethnic minority areas of Myanmar (also known as Burma), ostensibly for palm oil and rubber plantations. However after the lucrative timber is extracted, the report finds little evidence that the companies involved are serious about establishing plantations.


Mangrove ecosystems being obliterated in Myanmar


(11/27/2013) Mangrove cover in Myanmar's Ayeyarwady Delta declined by nearly two-thirds between 1978 and 2011, leaving coastal areas more vulnerable to disasters like Cyclone Nargis, which killed 138,000 people in 2008, finds a new study published in the journal Global Environmental Change. The research, led by a team of scientists from the National University of Singapore and Mangrove and Environmental Rehabilitation Network in Yangon, is based on remote sensing and field data.


Myanmar faces new conservation challenges as it opens up to the world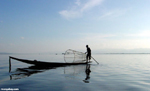 (10/04/2013) For decades, one of Southeast Asia's largest countries has also been its most mysterious. Now, emerging from years of political and economic isolation, its shift towards democracy means that Myanmar is opening up to the rest of the world. Myanmar forms part of the Indo-Burma biodiversity hotspot, and some of the largest tracts of intact habitat in the hotspot can be found here.


Mekong region has lost a third of its forests in 30 years, may lose another third by 2030

(05/03/2013) The Greater Mekong region of Cambodia, Laos, Myanmar (Burma), Thailand and Vietnam will lose a third of its remaining forest cover by 2030 unless regional governments improve management of natural resources and transition toward a greener growth model, warns a new report issued by WWF.


The river of plenty: uncovering the secrets of the amazing Mekong


(04/23/2013) Home to giant catfish and stingrays, feeding over 60 million people, and with the largest abundance of freshwater fish in the world, the Mekong River, and its numerous tributaries, brings food, culture, and life to much of Southeast Asia. Despite this, little is known about the biodiversity and ecosystems of the Mekong, which is second only to the Amazon in terms of freshwater biodiversity. Meanwhile, the river is facing an existential crisis in the form of 77 proposed dams, while population growth, pollution, and development further imperil this understudied, but vast, ecosystem.


Pictures: 126 new species discovered in Greater Mekong region last year

(12/18/2012) Some 126 new species were described in Asia'a Mekong region last year, notes a new report published by the World Wildlife Fund (WWF).


China plans over 300 dam projects worldwide

(12/10/2012) A new report by the NGO, International Rivers, takes an in-depth look at the role China is playing in building mega-dams worldwide. According to the report, Chinese companies are involved in 308 hydroelectric projects across 70 nations. While dams are often billed as "green energy," they can have massive ecological impacts on rivers, raise local conflict, and even expel significant levels of greenhouse gases when built in the tropics.


'Exporting deforestation': China is the kingpin of illegal logging


(11/29/2012) Runaway economic growth comes with costs: in the case of China's economic engine, one of them has been the world's forests. According to a new report by the Environmental Investigation Agency (EIA), China has become the number one importer of illegal wood products from around the world. Illegal logging—which threatens biodiversity, emits carbon, impoverishes local communities, and is often coupled with other crimes—has come under heavy pressure in recent years from the U.S., the EU, and Australia. Each of these has implemented, or will soon implement, new laws that make importing and selling illegal wood products domestic crimes. However, China's unwillingness to tackle its vast appetite for illegal timber means the trade continues to decimate forests worldwide.


Burma warns of deforestation crisis

(08/23/2012) An official warned that Myanmar is facing a deforestation crisis due to poor forest management, illegal logging, and fuelwood collection, reports Chinese state media.


Burma: slowly opening its doors

(08/21/2012) As a 'road junky', I know what you're thinking: 'Burma is reforming so quickly, let's rush off to Burma before tourists snatch up all its unspoiled beauty!' I had the same idea, and after an incredible trip to Burma, I have to say that I was right. However, I must tell you that traveling in Burma is both rewarding and challenging. In Burma, I found myself spending a day in Bagan being driven from majestic temple to majestic temple by a betel-chewing, elementary-school-aged, driver who took the horse cart right through a plowed and planted field on the way to Sule Pagoda where I watched the sunset of a lifetime. I found myself in awe of the red-brick stupas, colorful frescoes, pastoral simplicity, and peace found in off-season induced solitude amongst some of the ruins. Still, in spite of these wonderful experiences, I also found that my optimism over the country's recent transformation was sometimes tempered by evidence of its tumultuous past.


First pictures of newly discovered monkey in China published

(07/27/2012) Researchers have published the first evidence that a recently discovered monkey ranges into China, releasing pictures of the Rhinopithecus strykeri snub-nosed monkey in its natural habitat in Yunnan province. The photos are published in the current issue of the American Journal of Primatology.


Blue tarantula, walking cactus, and a worm from Hell: the top 10 new species of 2011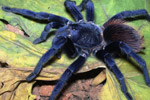 (05/23/2012) A sneezing monkey, a blue tarantula, and an extinct walking cactus are just three of the remarkable new species listed in the annual Top Ten New Species put together by the International Institute for Species Exploration at Arizona State University. This year's list includes a wide-variety of life forms from fungi to flower and invertebrate to primate.


New 'bony-tongue' fish discovered in Myanmar

(05/18/2012) A new species of arowana, a highly valued aquarium fish, has been described from southern Myanmar (Burma). The description is published in last month's issue of the journal Aqua.


New population of Myanmar snub-nosed monkey discovered in China

(05/16/2012) Scientists in China have located a second population of the Myanmar snub-nosed monkey (Rhinopithecus strykeri), a primate that was only first discovered two years ago in Myanmar, also known as Burma. Long Yongcheng, scientist with the Nature Conservancy in China, told the China Daily that his team have discovered 50-100 Myanmar snub-nosed monkeys in the Gaoligong Mountain Natural Reserve near the border with Myanmar in Yunnan Province.


NGO: lifting sanctions on Myanmar must lead to forestry reform

(04/26/2012) Following historic elections, many foreign powers have relaxed or lifted sanctions against Myanmar, also known as Burma. But the Environmental Investigation Agency (EIA) warns that the end of sanctions presents Myanmar and the world with a choice: further plundering of the country's forests for outside markets or large-scale forestry reform.


Hail Mary effort aims to save the world's most endangered turtles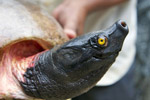 (04/17/2012) The Wildlife Conservation Society (WCS) has pledged to work with all of its institutions to save at least half of the world's most 25 endangered turtles as listed in a report by WCS and the Turtle Conservation Coalition last year. The program will include both conservation work in the field as well as participation from WCS's zoological institutions for captive breeding and future reintroductions. Even with WCS's ambitious program, however, it is likely this century will see a number of turtle extinctions.


UN: wild teak forests declining

(03/28/2012) Wild teak forests continue to decline, threatening genetic diversity, while commercial planted teak forests are on the rise, according to a new assessment by the Food and Agriculture Organization (FAO). Overall, teak forests have declined by 1.3 percent, or 385,000 hectares, worldwide from 1992 to 2010. Teak (Tectona grandis) is used for a variety of commercial purposes, including outdoor furniture and flooring.


Forgotten species: the wild jungle cattle called banteng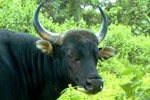 (01/31/2012) The word "cattle," for most of us, is the antithesis of exotic; it's familiar like a family member one's happy enough to ignore, but doesn't really mind having around. Think for a moment of the names: cattle, cow, bovine...likely they make many of us think more of the animals' byproducts than the creatures themselves—i.e. milk, butter, ice cream or steak—as if they were an automated food factory and not living beings. But if we expand our minds a bit further, "cattle" may bring up thoughts of cowboys, Texas, herds pounding the dust, or merely grazing dully in the pasture. But none of these titles, no matter how far we pursue them, conjure up images of steamy tropical rainforest or gravely imperiled species. A cow may be beautiful in its own domesticated sort-of-way, but there is nothing wild in it, nothing enchanting. However like most generalizations, this idea of cattle falls to pieces when one encounters, whether in literature or life, the banteng.


Camera traps snap first ever photo of Myanmar snub-nosed monkey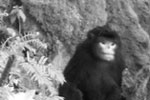 (01/10/2012) In 2010 researchers described a new species of primate that reportedly sneezes when it rains. Unfortunately, the new species was only known from a carcass killed by a local hunter. Now, however, remote camera traps have taken the first ever photo of the elusive, and likely very rare, Myanmar snub-nosed monkey (Rhinopithecus strykeri), known to locals as mey nwoah, or 'monkey with an upturned face'. Locals say the monkeys are easy to locate when it rains, because the rain catches on their upturned noses causing them to sneeze.


Top 10 Environmental Stories of 2011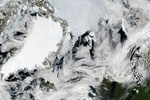 (12/22/2011) Many of 2011's most dramatic stories on environmental issues came from people taking to the streets. With governments and corporations slow to tackle massive environmental problems, people have begun to assert themselves. Victories were seen on four continents: in Bolivia a draconian response to protestors embarrassed the government, causing them to drop plans to build a road through Tipnis, an indigenous Amazonian reserve; in Myanmar, a nation not known for bowing to public demands, large protests pushed the government to cancel a massive Chinese hydroelectric project; in Borneo a three-year struggle to stop the construction of a coal plant on the coast of the Coral Triangle ended in victory for activists; in Britain plans to privatize forests created such a public outcry that the government not only pulled back but also apologized; and in the U.S. civil disobedience and massive marches pressured the Obama Administration to delay a decision on the controversial Keystone XL pipeline, which would bring tar sands from Canada to a global market.


Photos: 208 species discovered in endangered Mekong region in 2010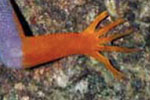 (12/14/2011) Last year researchers scoured forests, rivers, wetlands, and islands in the vanishing ecosystems of the Mekong Delta to uncover an astounding 208 new species over a twelve month period. A new report by the World Wide Fund for Nature (WWF) highlights a number of the new species—from a new snub-nosed monkey to five new meat-eating pitcher plants to a an all-female, cloning lizard—while warning that many of them may soon be gone as the Mekong Delta suffers widespread deforestation, over-hunting and poaching, massive development projects, the destruction of mangroves, pollution, climate change, and a growing population.


The dam-maker: China involved in 289 dam projects worldwide

(11/06/2011) China is currently involved in 289 hydroelectric projects worldwide, as reported by International Rivers. Most of the dams are built for hydropower, and over half are considered 'large' projects. The list includes completed dams, one currently under construction, and ones in initial planning stages.


Public opposition pushes Myanmar to suspend giant Chinese dam

(10/04/2011) Large-scale opposition has pushed the Myanmar government to suspend construction of a massive Chinese dam. Being built on the confluence of the Mayhka amd Malihka rivers at the head of Irrawaddy River, the Myitsone Dam would have created a reservoir the size of Singapore and has already pushed 12,000 people off their land. China Power Investment Corporation, which is building the dam, has fired back at the Myanmar government saying their decision will lead to 'a series of legal issue'.


Cute animal picture of the day: tufted deer fawn

(08/07/2011) Native to China and, perhaps, Myanmar (Burma), the tufted deer lives in mountainous damp forests.


Bear bile trade, both legal and illegal, ubiquitous in Asia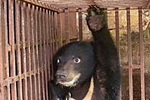 (05/16/2011) Surveying 13 nations and territories in Asia, the wildlife trade organization TRAFFIC found that the bear bile trade remains practically ubiquitous in the region. In many cases the trade, which extracts bile from captive bears' gall bladders for sale as a pharmaceutical, flouts both local and international law, including Appendix I of Convention on International Trade in Endangered Species of Wild Fauna and Flora (CITES ).


From Cambodia to California: the world's top 10 most threatened forests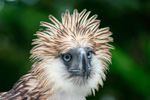 (02/02/2011) Growing populations, expanding agriculture, commodities such as palm oil and paper, logging, urban sprawl, mining, and other human impacts have pushed many of the world's great forests to the brink. Yet scientists, environmentalists, and even some policymakers increasingly warn that forests are worth more standing than felled. They argue that by safeguarding vulnerable biodiversity, sequestering carbon, controlling erosion, and providing fresh water, forests provide services to humanity, not to mention the unquantifiable importance of having wild places in an increasingly human-modified world. Still, the decline of the world's forests continues: the FAO estimating that around 10 million hectares of tropical forest are lost every year. Of course, some of these forests are more imperiled than others, and a new analysis by Conservation International (CI) has catalogued the world's 10 most threatened forests.


Record number of nations hit all time temperature highs

(11/23/2010) To date, nineteen nations have hit or matched record high temperatures this year, according to Jeff Master's Wunder Blog, making 2010 the only year to have so many national records. In contrast, no nation this year has hit a record cold temperature.


Picture: new monkey discovered in Myanmar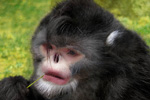 (10/26/2010) Hunters' reports have led scientists to discover a new species of monkey in the northern forests of Myanmar. Discovered by biologists from the Myanmar Biodiversity and Nature Conservation Association with support from primatologists with Fauna & Flora International (FFI) and the People Resources and Biodiversity Foundation, the strange looking primate is a member of the snub-nosed monkey family, adding a fifth member to this unmistakably odd-looking group of Asian primates. However, the species survives in only a small single population, threatened by Chinese logging and hunting.


Nation's wealth does not guarantee green practices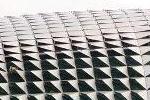 (08/11/2010) Developing countries are not the only ones that could benefit from a little environmental support. Wealthier countries may need to 'know themselves' and address these issues at home too. According to a recent study in the open access journal PLoS ONE, wealth may be the most important factor determining a country's environmental impact. The team had originally planned to study "country-level environmental performance and human health issues," lead author Corey Bradshaw, Director of Ecological Modeling and professor at the University of Adelaide, told mongabay.com. Once they began looking at the available indexes, however, they saw the need for a purely environmental analysis.


Summer from hell: seventeen nations hit all-time heat records

(08/09/2010) The summer isn't over yet, but already seventeen nations have matched or beaten their all-time heat records. According to Jeff Masters' WunderBlog, Belarus, the Ukraine, Cyprus, Russia, Finland, Qatar, the Sudan, Saudi Arabia, Niger, Chad, Kuwait, Iraq, Pakistan, Colombia, Myanmar, Ascension Island, and the Solomon Islands have all equaled or broken their top temperature records this year. In addition, the hottest temperature ever recorded in Asia was taken in Pakistan at 128 degrees Fahrenheit (53 degrees Celsius); this incredible temperature still has to be reviewed by the World Meteorological Organization (WMO).


Myanmar creates world's largest tiger reserve, aiding many endangered Southeast Asian species

(08/04/2010) Myanmar has announced that Hukaung Valley Tiger Reserve will be nearly tripled in size, making the protected area the largest tiger reserve in the world. Spanning 17,477 square kilometers (6,748 square miles), the newly expanded park is approximately the size of Kuwait and larger than the US state of Connecticut.


Photos: the penis-like mushroom and other top 10 new species of 2009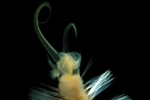 (05/23/2010) The International Institute for Species Exploration at Arizona State University has released its annual top 10 list of new species discovered last year. This time the list includes a two inch penis-like mushroom, a minnow named after Bram Stoker's world-famous horror-character, a bomb-throwing deep sea worm, a giant carnivorous plant named after TV personality and conservationist David Attenborough, and a beautifully patterned frogfish.


Global deforestation slows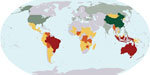 (03/25/2010) Global forest loss has diminished since the 1990s but still remains "alarmingly high", according to a preliminary version of a new assessment from the U.N. Food and Agriculture Organization (FAO). The report, Global Forest Resources Assessment 2010 (FRA 2010), shows that global forest loss slowed to around 13 million hectares per year during the 2000s, down from about 16 million hectares per year in the 1990s. It finds that net deforestation declined from about 8.3 million hectares per year in the 1990s to about 5.2 million hectares per year in the 2000s, a result of large-scale reforestation and afforestation projects, as well as natural forest recovery in some countries and slowing deforestation in the Amazon.


Illegal logging trade from Myanmar to China slows, but doesn't stop

(10/28/2009) The illegal wood trade from Myanmar to China has slowed, but it still threatens Myanmar's tropical forests and species, according to a new report by Global Witness. From 2005 and 2008 improved border controls into China led to a drop in imports of logs and sawn wood by 70 percent.


Dangers for journalists who expose environmental issues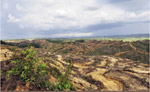 (09/19/2009) Guinean journalist Lai Baldé has been threatened. Egyptian blogger Tamer Mabrouk has been sued. Russian journalist Grigory Pasko has just spent four years in prison. His Uzbek colleague, Solidzhon Abdurakhmanov, has just been given a 10-year jail sentence. Mikhail Beketov, another Russian journalist, has lost a leg and several fingers as a result of an assault. Bulgarian reporter Maria Nikolaeva was threatened with having acid thrown in her face. Filipino journalist Joey Estriber has been missing since 2006... What do these journalists and many others have in common? They are or were covering environmental issues in countries where it is dangerous to do so.


Apple's Snow Leopard helps real-life cats

(09/07/2009) Apple's release of its new operating system, dubbed "Snow Leopard", is helping raise awareness of the plight of one of the world's most endangered big cats, reports the Snow Leopard Trust, a group working to protect the real-life snow leopard in its mountainous habitat across Central Asia.


Critically-endangered turtle seen in the wild for the first time by scientists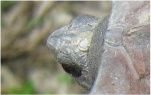 (09/03/2009) Scientists have stumbled on the Arakan forest turtle for the first time in the wild, according to a report by the Wildlife Conservation Society (WCS). One of the world's rarest turtles, the Arakan forest turtle was thought to be extinct for 86 years, before being discovered in an Asian food market in 1994. It has never before been observed in the wild by scientists. A team with WCS found five of the Critically Endangered turtles in a wildlife sanctuary in Myanmar (also known as Burma). The rarely-visited sanctuary was originally created to protect Asian elephants.


Photos: hundreds of new species discovered in Himalayan region, threatened by climate change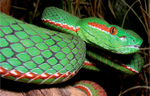 (08/10/2009) Scientists from a variety of organizations have found over 350 new species in the Eastern Himalayas, including a flying frog, the world's smallest deer, and a gecko which has walked the earth for 100-million-years, according to a new report by the World Wildlife Fund (WWF). The report, entitled Where World's Collide, warns that these rare biological treasures, as well as numerous other species, are threatened in the Eastern Himalayas by climate change.


Asia's conversion of forests for industrial rubber plantations hurts the environment


(05/21/2009) Policies promoting industrial rubber plantations over traditional swidden, or slash-and-burn, agriculture across Southeast Asia may carry significant environmental consequences, including loss of biodiversity, reduction of carbon stocks, pollution and degradation of local water supplies, report researchers writing in Science. Conducting field work in the Xishuangbanna prefecture of China's Yunnan province and assessing broader regional trends, Alan Ziegler of the National University of Singapore and colleagues argue that policies favoring agricultural intensification over small-scale slash-and-burn have encouraged the rapid expansion of rubber plantations across more than 500,000 hectares (1,930 square miles) of montane forest in China, Laos, Thailand, Vietnam, Cambodia, and Myanmar. Despite widespread perception among authorities that "swidden cultivation is a destructive system that leads only to forest loss and degradation", the researchers found that the transition to industrial plantations has not necessarily been a boon to the environment.


High ivory prices in Vietnam drive killing of elephants in Laos, Cambodia

(02/19/2009) Indochina's remaining elephants are at risk from surging ivory prices in Vietnam, according to a new report from the wildlife trade monitoring network TRAFFIC.


Photos of new species discovered in the Greater Mekong

(12/15/2008) More than 1,000 previously unknown species have been discovered in the Greater Mekong, a region comprising Cambodia, Laos, Myanmar (Burma), Thailand, Vietnam and the Yunnan Province of China, in the past decade, according to a new report from WWF.


Elephants die significantly earlier in zoos than in wild

(12/11/2008) A new study from Science provides disturbing evidence that one of the zoos' most popular animals, the elephant, faces a far shorter lifespan in captivity than in the wild. The findings raise new ethical and scientific questions regarding the rightness of keeping elephants in captivity and the causes of their shorter life-spans.


How to Save Snow Leopards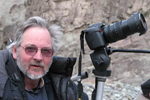 (10/28/2008) The snow leopard (Panthera uncia) is one of the rarest and most elusive big cat species with a population of 4,500 to 7,500 spread across a range of 1.2 to 1.6 million kilometers in some of the world's harshest and most desolate landscapes. Found in arid environments and at elevations sometimes reaching 18,000 feet (5,500 meters), the species faces great threats despite its extreme habitat. These threats vary across its range, but in all countries where it is found — Afghanistan, Bhutan, China, India, Kyrgyzstan, Kazakhstan, Nepal, Mongolia, Pakistan, Russia, Tajikistan, Uzbekistan and possibly Myanmar — the species is at risk. In some countries snow leopard are directly hunted for their pelt, in others they are imperiled by depletion of prey, loss of habitat, and killing as a predator of livestock. These threats, combined with the cat's large habitat requirements, means conservation through the establishment of protected areas alone may not be enough save it from extinction in the wild in many of the countries in which it lives. Working to stave off this fate in half a dozen of its range countries is the Snow Leopard Conservancy. Founded by Dr. Rodney Jackson, a biologist who has been studying snow leopard in the wild for 30 years, the Conservancy seeks to conserve the species by "promoting innovative grassroots measures that lead local people to become better stewards of endangered snow leopards, their prey, and habitat."


Trafficking of tiger parts is rife in Myanmar

(10/15/2008) Trafficking of parts from endangered wild cats is rife in Myanmar (Burma) according to a new report from TRAFFIC, the wildlife trade monitoring network. Surveys conducted by TRAFFIC over the past 15 years have turned up 1,320 wild cat parts from at least 1,158 individual animals, including 107 tigers. The group says the toll in the country is far higher.


Camera traps capture photos of predators in Myanmar

(09/04/2008) Myanmar's dense northern wild lands, researchers from the Wildlife Conservation Society have painstakingly gathered a bank of valuable data on the country's populations of tigers and other smaller, lesser known carnivores (see photo attachments). These findings will help in the formulation of conservation strategies for the country's wildlife.


China's log imports fall 19% in first half of 2008 due to high prices

(08/27/2008) China's imports of raw logs plunged 18.7 percent by volume for the first half of 2008 due to rising prices and a cooling Chinese economy, reports the International Tropical Timber Organization.


Massive deforestation of mangroves may have worsened scale of disaster in Burma

(05/13/2008) Weeks after the devastating cyclone Nagris struck Myanmar's Irrawaddy Delta on May 2nd, scientists and the media are debating the role in the scale of the disaster played by the region's deforestation of mangroves. According to recent studies, mangrove forests act as a buffer against the effect's of tropical storms like Nagris, though scientists don't yet fully understand the relationship between storm mitigation and mangroves.


84 rare spoon-billed sandpipers found in Myanmar

(02/14/2008) BirdLife International found 84 critically endangered spoon-billed sandpipers in coastal Myanmar (Burma). The discovery is welcome news for a species down to 200 to 300 pairs remaining in the wild.


First photos of a wild South China Tiger in 34 years

(10/14/2007) Truckloads of illegal timber cross the Myanmar border to sawmills in China, while markets along the Thai border openly sell bear paws, tiger skins and elephant tusks.


Chinese demand takes toll on wildlife in Burma (Myanmar)

(09/04/2007) If the market of Mong La is anything to go by, the remaining wild elephants, tigers and bears in Myanmar's forests are being hunted down slowly and sold to China.


Chinese demand drives global deforestation

(06/10/2007) From outside, Cameroon's Ngambe-Tikar forest looks like a compact, tangled mass of healthy emerald green foliage. But tracks between the towering tropical hardwood trees open up into car park-sized clearings littered with logs as long as buses. Forestry officers say the reserve is under attack from unscrupulous commercial loggers who work outside authorized zones and do not respect size limits in their quest for maximum financial returns.


Fires burn across Burma; pollution levels rise in Thailand

(03/20/2007) Fires are raging across Myanmar (Burma) causing 'haze' pollution in neighboring Thailand, Laos, and southern China according to new satellite images release by NASA. The fires are set annually during the dry season for clearing brush and scrub for agriculture. In especially dry years the fires often spread into adjacent forest areas.


Hiking through Myanmar, the country better known as Burma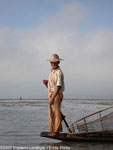 (02/18/2007) The recent history of Myanmar is rather grim. After gaining independence from the British in 1948, the country suffered a series of military takeovers, and has basically been under the dictatorship of a military junta for the past 50 years. At several points during this time, the people have taken to the streets to peacefully protest the military regime. The last major fight for democracy occurred in 1988, and climaxed with the first democratically held election since independence. The National League for Democracy (NLD), spearheaded by the charismatic Aung San Suu Kyi, won by an overwhelming 84% of the vote. Sadly, regardless of their promises, the military junta had no intention of relinquishing their power, and imprisoned the major leaders of the NLD.


Stopping deforestation could net Burma $1 billion

(11/06/2006) Its status as a pariah state aside, Burma could earn hundreds of millions of dollars for cutting its deforestation rate under a carbon-trading initiative proposed by a coalition of developing countries and under discussion this week at U.N. climate talks in Nairobi, Kenya.


China fuels illegal logging in Burma

(10/31/2005) A new report, launched today by Global Witness at the Foreign Correspondents' Club in Bangkok , "A Choice for China -- Ending the destruction of Burma's northern frontier forests" , details shocking new evidence of the massive illicit plunder of Burma's forests by Chinese logging companies. Much of the logging takes place in forests that form part of an area said to be "very possibly the most bio-diverse, rich, temperate area on earth."