News articles on marine conservation

---
Mongabay.com news articles on marine conservation in blog format. Updated regularly.





From the brink of extinction: elephant seals stage remarkable comeback


(01/23/2013) In the 19th century the Northern Pacific Elephant was thought to be extinct until a small population was discovered on an island of Baja California in 1892. Since then, the species has staged a remarkable comeback which was greatly accelerated by protective measures adopted by the U.S. and Mexican governments. The recovery is especially evident on the beaches of California's Año Nuevo State Park. Until the 1950s so individuals were observed in the park. In the 1960s pups started to be born on Año Nuevo's sandy shores. By the 1990s thousands of pups where born each year, capping the elephant seal's turnaround. 'Beachmaster', a new film by Christopher Gervais and Stan Minasian, tells the conservation success story of their recovery.


Telling the story of the father of sea turtle conservation


(01/21/2013) In 1959, visionary Archer Carr founded the world's first conservation group devoted solely to sea turtles. Working with these marine denizens in Costa Rica, Carr was not only instrumental in changing local views of the turtles—which at the time were being hunted and eaten at unsustainable rates—but also in establishing basic practices for sea turtle conservation today. Now a new film by Two-Head Video, Inc. tells the story of Carr's work and the perils still facing marine turtles today.


Saving manta rays from the fin trade


(01/15/2013) Tens of millions of sharks and rays are killed each year to meet demand for shark fin, a delicacy across East Asia. But while the plight of sharks has gained prominence in international environmental circles in recent years, the decline in rays has received considerably less attention. A new film, Manta Ray of Hope, aims to change that. Produced by cinematographer, scuba diver, and marine conservationist Shawn Heinrichs, Manta Ray of Hope offers a look at the mysterious and magnificent world of the world's largest ray, the manta ray. The film highlights both the threats mantas face as well as some of the people who are working to save them.


Obama triples area of protected California coastline

(12/20/2012) Today President Obama announced the government would add almost 3,000 square miles of California coastline to the National Marine Sanctuary system, roughly tripling its size, reports the Sierra Club.


Measuring nutrient pollution in pristine waters: Puerto Rico's Vieques Island

(12/10/2012) Life in the ocean require nutrient, but too much of a good thing can be hugely detrimental. Nutrient pollution from agricultural and industrial runoff causes serious ecological harm in the world's marine waters, at times producing massive "dead zones" where much of the dissolved oxygen has been stripped making it difficult for most marine animals to live there. A new study by scientists with the U.S. National Oceanic and Atmospheric Administration (NOAA) attempts to establish a baseline of nutrient levels in the largely pristine waters around the island of Vieques off of Puerto Rico.


Jeff Corwin talks sharks


(12/04/2012) Sharks are among the most feared of all the world's predators, yet humans kill tens of millions of sharks for every person who falls victim to shark attack. Part of our fear stems from lack of understanding. A new eBook however tries to change that. Jeff Corwin, an Emmy Award Winning TV host, has this week released Jeff's Explorer Series: SHARKS, the first of a new eBook series, which Corwin likens to the 21st century version of an encyclopedia. The eBook is rich with video, images, and text. It is narrated by Corwin.


Pledge to end wildlife trafficking for Wildlife Conservation Day

(12/04/2012) Today has been dubbed the first ever global Wildlife Conservation Day. To honor it, a coalition of conservation groups—including WWF and Wildlife Conservation Society (WCS)—are working to raise awareness of illegal wildlife trafficking. Poaching for traditional medicine, bushmeat, and other products has put innumerable species at risk, including tigers, rhinos, sharks, and elephants.


Could rebuilding global fisheries save hundreds of billions of dollars?


(11/26/2012) Global fisheries are gutting the world economy by US$13 billion annually, according to an economic analysis published July 13 in the journal PLoS ONE. National subsidies that encourage overfishing cause the most losses, the analysis claims. However, researchers believe that allowing fish stocks to rebuild and making fishing more efficient could reverse these losses, leading to net gains of US$600 to US$1,400 billion within 50 years. Such savings won't come cheaply, the analysis suggests. Rebuilding fisheries worldwide could cost US$130 to US$292 billion, the researchers estimate. Most of the cost would go toward retraining or retiring nearly half of the world's 35 million fisheries workers.


BP fined $4.5 billion for Gulf of Mexico oil spill, but company may spend more buying its own stocks

(11/19/2012) Last week the U.S. federal government fined BP $4.5 billion for the Deepwater Horizon disaster in 2010, which killed 11 workers and leaked nearly 5 million barrels of oil into the Gulf of Mexico. The oil giant also plead guilt to 12 felonies and two misdemeanors. However, even this fine—the largest in U.S. history—failed to dampen shareholder support of BP: stocks actually rose one percent following the announcement. Meanwhile, according to the Sunday Times, BP plans to spend $5.9 billion (over a billion more than the fine) buying back its own shares in order to boost stock prices.


Climate change threatens population of Earth's largest sea turtle


(11/19/2012) A drier, hotter climate in Central America could wipe out the population of leatherback sea turtles from the eastern Pacific Ocean by the year 2100, according to a grim projection published on July 1 in Nature Climate Change. Already critically endangered from fisheries by-catch and historic egg poaching, leatherbacks can hardly accommodate another human-related threat. Yet scientists still hold out hope for interventions that could save the turtles.


Photos: Mozambique creates Africa's biggest marine protected area


(11/13/2012) Last week, the East African nation of Mozambique announced it was protecting 10,411 square kilometers (4,020 square miles) of coastal marine waters, making the new Marine Protected Area (MPA) the biggest on the continent. The protected area, dubbed the Primeiras and Segundas Archipelago ("First" and "Second" islands), includes ten islands as well as mangrove forests, rich coral reefs, and seagrass ecosystems.


Above the ocean: saving the world's most threatened birds


(11/01/2012) A life on the ocean is a perilous one for any bird. They must expend energy staying aloft for thousands of miles and learn to be marathon swimmers; they must seek food beneath treacherous waves and brave the world's most extreme climates; they must navigate the perils both of an unforgiving sea and far-flung islands. Yet seabirds, which includes 346 global species that depend on marine ecosystems, have evolved numerous strategies and complex life histories to deal with the challenges of the sea successfully, and they have been doing so since the dinosaur's last stand. Today, despite such a track record, no other bird family is more threatened; yet it's not the wild, unpredictable sea that endangers them, but pervasive human impacts.


A new way to measure the ocean's health


(10/23/2012) A diverse array of institutions have come together to release a new, revolutionary ocean health assessment called the "Ocean Health Index." Researchers formed the index in order to gauge the health of the world's oceans. The index is the result of a huge collaborative effort, including top researchers crossing a diverse range of disciplines such as the National Center for Ecological Analysis and Synthesis (NCEAS) and Conservation International.


Penguins face a slippery future


(09/26/2012) Penguins have spent years fooling us. With their image seemingly every where we turn—entertaining us in animated films, awing us in documentaries, and winking at us in commercials—they have made most of us believe they are doing just fine; the penguin's charming demeanor has lulled us into complacency about their fate. But penguin populations are facing historic declines even as their popularity in human society rises. Overfishing is decimating some of their prey species, climate change is shifting their resources and imperiling their habitat, meanwhile pollution, such as oil spills, are putting even healthy colonies at risk. Now, a young organization, the Global Penguin Society (GPS), is working to save all of the world's 18 penguin species by working with scientists, governments, and local communities.


Strangest island in the Caribbean may be a sanctuary for critically endangered coral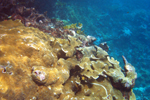 (07/16/2012) Don't feel bad if you've never heard of Navassa Island, even though it's actually part of the U.S. according to the Guano Islands Act of 1856. This uninhabited speck between Haiti and Jamaica, barely bigger than New York City's Central Park, has a bizarre and bloody history—and may be a crucial refuge for endangered coral in the Caribbean.


Indonesia eco-newswrap: farmers threaten to immolate themselves over plantation plan

(06/28/2012) Pulau Island farmers are threatening to immolate themselves after the Indonesian Ministry of Forestry has ignored their request to stop a part of their island from being converted into eucalyptus plantations by PT Riau Andalan Pulp and Paper. A letter from the farmers, who are members of the Riau Farmer Union, to Indonesian President Susilo Bambang Yudhoyono received no response, and the activists say 10 of them will travel to the presidential palace in Jakarta on June 25 and burn themselves alive in protest.


Cowards at Rio?: organizations decry 'pathetic' agreement


(06/20/2012) As world leaders head to Rio de Janeiro for the UN Summit on Sustainable Development, environmental and poverty groups are denouncing the last-minute text agreed on by dignitaries as "pathetic," (Greenpeace), a "damp squib" (Friends of the Earth), "a dead end" (Oxfam), and, if nothing changes, "a colossal waste of time" (WWF). "We were promised the 'future we want' but are now being presented with a 'common vision' of a polluter's charter that will cook the planet, empty the oceans and wreck the rain forests," the head of Greenpeace, Kumi Naidoo, said. "This is not a foundation on which to grow economies or pull people out of poverty, it's the last will and testament of a destructive twentieth century development model."


World failing to meet promises on the oceans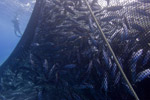 (06/14/2012) Despite a slew of past pledges and agreements, the world's governments have made little to no progress on improving management and conservation in the oceans, according to a new paper in Science. The paper is released just as the world leaders are descending on Rio de Janeiro for Rio+20, or the UN Summit on Sustainable Development, where one of the most watched issues is expected to be ocean policy, in part because the summit is expected to make little headway on other global environmental issues such as climate change and deforestation. But the new Science paper warns that past pledges on marine conservation have moved too slowly or stagnated entirely.


Australia sets aside 40 percent of its waters for protection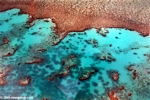 (06/14/2012) In an announcement to coincide with the beginnings of the UN's Rio+20 Summit on Sustainable Development, Australia has announced ambitious plans to protect 3.1 million square kilometers (1.19 million square miles) of its ocean, including the Coral Sea. If enacted, the proposition will increase Australia's marine protected areas from 27 to 60, covering about 40 percent of Australia's waters.


Forgotten Species: the wonder-inducing giant clam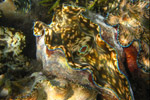 (06/11/2012) The first time I ever saw a giant clam was at a ride in Walt Disney World's Magic Kingdom. My family and I piled into the Nautilus submersible at the 20,000 Leagues Under the Sea: Submarine Voyage and descended into the playtime depths. While we saw sea turtles, sharks, lobsters, mermaids, and even a sea monster, the creature that lingered in my mind most was the giant clam, raising and closing its pearly shell in the weedy abyss. Of course, none of these aquatic wonders were real—they were animatronics—but to a child with a vivid imagination they stirred within me the deep mystery of the boundless ocean, and none more so than that monstrous clam with its gaping maw.


Regulations help fish, and fishermen, recover in the U.S.

(05/30/2012) Marine fish populations in the U.S. are generally recovering, according to a new report by the National Oceanic and Atmospheric Administration (NOAA). Last year six fish populations reached healthy levels in the U.S., boosting the total number of fish populations that have recovered to 27 since 2000. The success is due to the implementation of science-based annual catch limits which regulate how many fish are caught every year.


Nearly 2,000 fish species traded in U.S. tropical aquarium market

(05/24/2012) The U.S. tropical aquarium market poses problems and opportunities for conservation, according to a landmark study published in the open-access journal PLoS ONE. The study reviewed import records in the U.S. for one year (2004-2005) and found that over 11 million wild tropical fish from 1,802 species were imported from 40 different countries. While the number of fish species targeted surprised researchers, the total amount of fish imported was actually less than expected.


Seagrass beds store 20 billion tons of carbon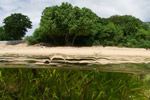 (05/22/2012) Just below the ocean's surface lies a carbon powerhouse: seagrass meadows. New research in Nature Geoscience estimates that the world's seagrass meadows conservatively store 19.9 billion metric tons of carbon, even though the threatened marine ecosystems make up only 0.2 percent of Earth's surface. The findings lend support to the idea that seagrass protection and restoration could play a major role in mitigating climate change.


Educating the next generation of conservation leaders in Colombia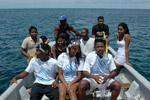 (05/14/2012) Colombia's northern departments of Cordoba and Bolivar are home to an abundance of coral reefs, estuaries, mangroves forests, and forests. Rich in both marine and terrestrial wildlife, local communities depend on the sea and land for survival, yet these ecosystems are imperiled by booming populations, overexploitation, and unsustainable management. Since 2007, an innovative education program in the region, the Guardians of Nature, has worked to teach local children about the ecology of the region, hoping to instill a conservation ethic that will aid both the present and the future.


Featured video: the oceans and Rio+20

(05/10/2012) A new video by Pew Environment Group and the Zoological Society of London (ZSL) hopes to convince policy-makers attending the Rio+20 Summit on Sustainable Development this summer that urgent action is needed to save the ocean's from an environmental crisis.


World's smallest dolphin: only 55 left, but continue to drown in nets

(03/22/2012) The world's smallest dolphin is also the closest to extinction. New Zealand government figures show that Maui's dolphin (Cephalorhynchus hectori maui) are down to just 55 mature individuals, falling from 111 in 2005. The small cetaceans, measuring up to 1.7 meters (5.5 feet), are imperiled due to drowning in gillnets with the most recent death by a fisherman's net occurring in January.


Three U.S. retailers pledge to avoid fish from embattled Ross Sea

(03/14/2012) The Ross Sea, a massive bay off Antarctica, has been dubbed the world's last ocean due to its pristine state, long-untouched by industry and fisheries. However, over the last 15 years New Zealand commercial fisheries have entered the sea, seeking the slow-growing Antarctic toothfish which is usually sold as the high-end Chilean sea bass. Now as conservation groups plead for nations to grant the Ross Sea protected status, Greenpeace has begun a campaign to get good retailers to steer clear of stocking Antarctic toothfish. To date, Safeway, Wegmans, and Harris Teeter has all pledged not to source from the Ross Sea.


Camera traps go under the ocean, seeking sharks

(03/12/2012) Remote camera traps, which have become a hugely important conservation tool on land during the past decade, have now gone underwater. Marine biologists have used underwater video camera traps to compare the population of Caribbean reef sharks (Carcharhinus perezii) in Belize's protected areas versus fishing areas in a new study in the open-access journal PLoS ONE. Conducted from 2005-2010, the study found that reef sharks benefited significantly from conservation areas.


Animal photos of the day: green sea turtle saved in China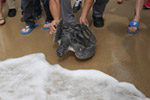 (03/06/2012) Last month, an organization devoted to marine turtles in the China, Sea Turtle 911, released a green sea turtle (Chelonia mydas) back into the wild in an event that included adoring crowds and a lecture on sea turtle conservation. The sea turtle, dubbed "Crush," had been rescued from a local fishing village. Green sea turtles are listed as Endangered by the IUCN Red List. "Despite the endangered status of sea turtles, there remains a thriving illegal market for sea turtle meat and products in China," a press release from Sea Turtle 911 notes.


Scientists recommend marine protected areas for Madagascar

(02/27/2012) With the government of Madagascar planning to increase marine protected areas by one million hectares, a group of researchers have laid out flexible recommendations in a new study in the open access journal PLoS ONE. The researchers employed four different analyses in order to highlight a number of different conservation options, however the different analyses pointed to the need to protect certain areas with high biodiversity, including the Barren Islands' reefs, the reefs of Juan de Nova, the Banc de Leven, and the shallow banks of the Cap Sainte Marie.


Leatherback sea turtles granted massive protected area along U.S. west coast


(01/23/2012) The U.S. federal government has designated 108,556 square kilometers (41,914 square miles) as critical habitat for the leatherback sea turtle (Dermochelys coriacea), the largest of the world's marine turtles and one of the most endangered. The protected area, around the size of Guatemala, spans coastal sea waters from California to Washington state, but does not protect the migration routes environmentalists hoped for.


Hugh Powell: birds lend invaluable insight into ecosystems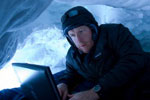 (01/23/2012) Hugh Powell is science editor at the Cornell Lab of Ornithology as well as a contributor to Woods Hole Oceanographic Institution's Oceanus and other publications. He's traveled extensively while writing, including stints in Antarctica for WHOI's Live from the Poles. Before finding his niche as a science writer, Hugh studied the interconnections between black-backed woodpeckers, insects, and forest fires in Montana. He currently resides in Ithaca, New York.


New book series hopes to inspire research in world's 'hottest biodiversity hotspot'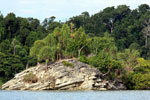 (01/17/2012) Entomologist Dmitry Telnov hopes his new pet project will inspire and disseminate research about one of the world's last unexplored biogeographical regions: Wallacea and New Guinea. Incredibly rich in biodiversity and still full of unknown species, the region, also known as the Indo-Australian transition, spans many of the tropical islands of the Pacific, including Indonesia's Sulawesi, Komodo and Flores, as well as East Timor—the historically famous "spice islands" of the Moluccan Archipelago—the Solomon Islands, and, of course, New Guinea. Telnov has begun a new book series, entitled Biodiversity, Biogeography and Nature Conservation in Wallacea and New Guinea, that aims to compile and highlight new research in the region, focusing both on biology and conservation. The first volume, currently available, also includes the description of 150 new species.


Photos: program devoted to world's strangest, most neglected animals celebrates five years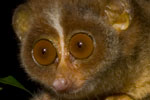 (01/16/2012) What do Attenborough's echidna, the bumblebee bat, and the purple frog have in common? They have all received conservation attention from a unique program by the Zoological Society of London (ZSL) called EDGE. Five years old this week, the program focuses on the world's most unique and imperiled animal species or, as they put it, the most Evolutionarily Distinct and Globally Endangered (EDGE) species. In the past five years the program has achieved notable successes from confirming the existence of long unseen species (Attenborough's echidna) to taking the first photos and video of a number of targeted animals (the purple frog).


How much is the life of a whale worth?

(01/16/2012) How do you end a decades-long conflict between culture and conservation? How do you stop a conflict where both sides are dug in? A new paper in Nature proposes a way to end the long and bitter battle over whaling: environmentalists could pay whalers not to whale.


Cute animal picture of the day: pygmy killer whale saved after stranding

(01/12/2012) On Tuesday a female pygmy killer whale (Feresa attenuata) was found stranded on Tanjung Aru beach, in the Malaysian state of Sabah on the island of Borneo. After being moved to a swimming enclosure at a local resort for recuperation, the whale was released back into the wild with aid from the Sabah Wildlife Department, marine biologist Lindsay Porter, the local NGO LEAP, and WWF Malaysia.


Bycatch-reducing fish trap wins $20,000

(01/11/2012) An innovative fish trap that allows small non-target fish to escape won a new content by RARE Conservation and National Geographic to fund solutions to overfishing. Developed through studies in Curaçao and Kenya with the Wildlife Conservation Society, the trap has gaps for juvenile fish to swim out of reportedly reducing bycatch by 80 percent. The entry won a $20,000 grant.


Critically Endangered Hawaiian monk seals bludgeoned to death


(01/08/2012) To date three Hawaiian monk seals (Monachus schauinslandi), and possibly a fourth mortality under investigation, have been found bludgeoned to death by an as yet undiscovered assailant, reports the Associated Press. Authorities believe the seals may have been killed by local fishermen who fear new regulations meant to save the species from extinction. The seal is currently down to 1,100 individuals.


'Lost world' dominated by Yeti crabs discovered in the Antarctic deep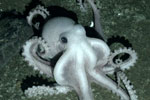 (01/03/2012) Scientists have discovered a deep sea ecosystem dominated by hairy pale crabs off of Antarctica. The new species of "Yeti crabs" survive alongside many other likely new species, including a seven-armed meat-eating starfish, off of hydrothermal vents, which spew heat and chemicals into the lightless, frigid waters. According to the paper published in PLoS ONE, this is the first discovery of a hydrothermal vent ecosystem in the Southern Ocean though many others have been recorded in warmer waters worldwide.


Top 10 Environmental Stories of 2011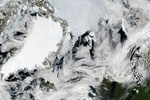 (12/22/2011) Many of 2011's most dramatic stories on environmental issues came from people taking to the streets. With governments and corporations slow to tackle massive environmental problems, people have begun to assert themselves. Victories were seen on four continents: in Bolivia a draconian response to protestors embarrassed the government, causing them to drop plans to build a road through Tipnis, an indigenous Amazonian reserve; in Myanmar, a nation not known for bowing to public demands, large protests pushed the government to cancel a massive Chinese hydroelectric project; in Borneo a three-year struggle to stop the construction of a coal plant on the coast of the Coral Triangle ended in victory for activists; in Britain plans to privatize forests created such a public outcry that the government not only pulled back but also apologized; and in the U.S. civil disobedience and massive marches pressured the Obama Administration to delay a decision on the controversial Keystone XL pipeline, which would bring tar sands from Canada to a global market.


Seahorses under stress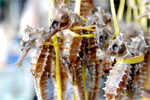 (11/21/2011) With about 25 million seahorses sold each year, global consumption of seahorses is massive. They're used in traditional Asian medicine and also sold as curios and aquarium pets. Over the last decade, overexploitation and habitat degradation have prompted declines of between 15 to 70 percent in many seahorse populations. Marine biologist and author Helen Scales notes there is much still unknown about seahorses.


US reduces catch limit of 'most important fish in the sea'

(11/15/2011) The Atlantic State Marine Fisheries Commission (ASMFC) has slashed the allowable catch of a tiny fish named menhaden by 37 percent by 2013. Dubbed the 'most important fish in the sea' by author H. Bruce Franklin, the menhaden plays a critical role in marine ecosystems as a food source for larger fish, seabirds, and marine mammals, as well as helping to regulate the marine environment. However, due to overfishing the menhaden fish has dropped 92 percent from its historical population.


Covert Creatures: The Clandestine Lives of Seahorses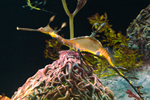 (11/15/2011) Seahorses are strange looking creatures, with a horse's head on top of a kangaroo's pouched belly, bulging, swiveling chameleon eyes, a prehensile monkey tail, color-changing armor and a royal crown, all shrunk down to the size of a chess piece. To marine biologist Helen Scales, these elusive creatures are a perfect symbol of the ocean's biodiversity.


First global assessment finds highest-grossing tunas and billfishes most vulnerable to extinction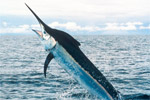 (11/09/2011) Sleek, powerful tunas and billfishes that ply the open ocean garner some of the highest prices of any fish. In January, a single bluefin tuna fetched a record $396,000 at a Tokyo auction. Yet wild fish populations pay a still higher price for such exorbitant demand: the threat of extinction. The first assessment of an entire group of commercially valuable marine species found that the most threatened fish are generally the ones reeling in the most money, including bluefin tuna and bigeye tuna.


Researchers challenge idea that marine reserves promote coral recovery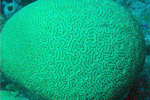 (11/09/2011) Fleshy whorls of thick brown algae blanket the once-vibrant corals in Glover's Reef, Belize. According to a controversial study published August 14 in the journal Coral Reefs, a decade of marine reserve protection has failed to help these damaged Caribbean corals recover.


Small marine fish need protection too

(10/25/2011) It has long been known that overfishing has decimated some populations of tuna, shark, cod, as well as other big predatory fish; however two recent studies have pointed out that overfishing is also threatening small fish such as anchovies, sardines, mackerel, herring, menhaden, and krill. Although tiny, these species are vital to marine ecosystems since many species higher up on the food chain—from seabirds to marine mammals to big fish—wholly depend on them for survival.


Costa Rican fishermen plundering Colombian waters for sharks

(10/14/2011) Costa Rican fishermen have killed some 2,000 sharks in Colombian waters off Malpelo island, a protected area renowned for its marine life, reports Colombia Reports.


California governor signs ban on shark fin trade

(10/10/2011) California governor Jerry Brown on Friday signed legislation banning the the importation, possession and sale of shark fins in California.


Marshall Islands creates world's biggest shark park

(10/03/2011) The Republic of the Marshall Islands has created the world's biggest shark reserve: so large that all of Mexico could fit comfortably inside. With new legislation, commercial shark fishing is now completely banned in Marshall Islands' 768,547 square miles (1,990,530 square kilometers) of ocean.


Colombian president: no oil drilling in award-winning Seaflower marine reserve

(10/03/2011) Colombian president, Juan Manuel Santos, announced over the weekend that there will be no oil exploration in the award-winning Seaflower Biosphere Reserve and Marine Protected Area (MPA). Spreading over 65,000 square kilometers (6,500,000 hectares), Seaflower MPA is home to over a hundred coral species, over 400 fish, some 150 birds, four marine turtles species, and the magnificent mollusk, the queen conch (Strombus gigas).



Page 1 | Page 2 | Page 3 | Page 4 | Page 5 | Page 6 | Page 7 | Page 8