News articles on mangroves

---
Mongabay.com news articles on mangroves in blog format. Updated regularly.








Scientists find surprising climate change refuge for reef-building corals: beneath mangroves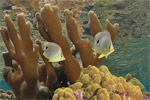 (06/16/2015) Coral reefs are the gardens of the ocean. Covering just a tiny fraction of the vast sea floor, they are among the most biodiverse ecosystems on the planet. However, global warming and ocean acidification increasingly threaten them. Now scientists have discovered that corals could potentially survive global warming by numbering among the Earth's first climate change refugees. They could flee warming oceans to find a new home in the shade beneath coastal mangroves, says a recent study published in the journal Biogeosciences.
As mangroves disappear at 'an alarming rate,' conservationists urge more protection
(06/04/2015) In 2010, the Jakarta Post reported that, according to a local NGO called People's Coalition for Justice in Fisheries, Indonesia lost 2.2 million hectares of mangroves in less than 30 years. Conservationists hope Sri Lanka's move to protect all its mangroves could help push other South and Southeast Asian mangrove range countries in the same direction.
Sri Lanka becomes first country to completely protect mangroves
(06/04/2015) In a press conference held in May 2015 in the Sri Lankan capital of Colombo, U.S.-based nonprofit Seacology, Sri Lanka-based NGO Sudeesa (formerly known as the Small Fisheries Federation of Sri Lanka) and the government of Sri Lanka announced a joint program that makes Sri Lanka the first country in the world to grant full protection to all its mangrove forests.
Photo essay: the flying fox show
(04/22/2015) Rain or clear, wind or still, full moon or no. Every night thousands of flying foxes rise from a small mangrove island among the lesser Sunda islands of Indonesia. Around sunset the Sunda flying fox begin to stir in their roots—their stomachs waking them—until the boldest among them takes off into the sky.
UN report warns of grave consequences if mangroves not protected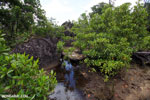 (03/11/2015) According to the United Nations Environment Program (UNEP), global destruction of mangrove forests impacts biodiversity, food security, and the lives and livelihoods of some of the most marginalized communities in the world. Mangroves, which are forests of salt-tolerant trees and shrubs that lie along coastlines in the tropics and subtropics, are also invaluable carbon sinks. And we're not doing nearly enough to protect them, says a recent report.
Sundarbans still reeling from effects of December oil spill
(01/21/2015) Last month, an estimated 350,000 liters of fuel oil spilled into the Sundarbans delta on the Bay of Bengal. An oil tanker that had collided with a cargo vessel on December 9th sank into the Shela River, spilling its oil into a protected sanctuary for the rare and endangered Irrawaddy dolphins (Orcaella brevirostris) and the Ganges river dolphins (Platanista gangetica).
Top 10 Environmental Stories of 2014
(12/23/2014) In 2014, the unimaginable happened: companies representing the majority of palm oil production and trade agreed to stop cutting down rainforests and draining peatlands for new oil palm plantations. After years of intense campaigning by environmentalists and dire warnings from scientists, nearly two dozen major producers, traders, and buyers established zero deforestation policies.
Children 'clean' oil spill with kitchen utensils in the Sundarbans
(12/15/2014) On December 9th, a tanker slammed into another vessel along the Shela River in the world's largest mangrove forest: the Sundarbans in Bangladesh. The tanker sank, spilling an estimated 75,000 gallons (350,000 liters) of fuel oil into waterways that are a part of a reserve for threatened Ganges river dolphins and Irrawaddy dolphins.
Indonesia's new president, ministers have big plans for fish
(11/06/2014) Indonesia's new president, Joko Widodo (or Jokowi, as he's popularly called) spent half his 11-minute inaugural address thanking God, his partisans and the citizenry at large. For the rest of the speech he talked about oceans. Was this just rhetorical flourish, or does it portend a new seriousness about maritime management?
Artists, musicians, writers protest government plans for massive coal plant in the Sundarbans

(10/28/2014) Over the weekend, Bangladeshi artists performed plays, sang songs, and recited poetry all in a bid to protect the Sundarbans—the world's biggest mangrove forest—from the threat of a massive coal plant. Construction is already under way on the hugely controversial Rampal coal plant, a 1,320 megawatt plant set just 14 kilometers from the edge of the Sundarbans.
Bali uprising: Plan to convert protected area into golf courses, mall spurs outrage
(08/16/2014) In a reversal sparking outrage from locals, and concern from environmentalists, the Governor of Bali, Indonesia has given the green light to a controversial development project in Benoa Bay. The plan would convert 700 acres of theoretically protected mangrove and ocean front into a tourist haven of golf courses, hotels, luxury shopping and attractions rumored to include a race track and theme park. The move has sparked a series of protests and demonstrations by local citizens and environmental groups concerned that the development will kill livelihoods and destroy the fragile marine ecosystem.
Booming populations, rising economies, threatened biodiversity: the tropics will never be the same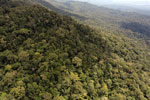 (07/07/2014) For those living either north or south of the tropics, images of this green ring around the Earth's equator often include verdant rainforests, exotic animals, and unchanging weather; but they may also be of entrenched poverty, unstable governments, and appalling environmental destruction. A massive new report, The State of the Tropics, however, finds that the truth is far more complicated.
Does haze from burning forests affect marine life?
(03/10/2014) Two scientists are calling on researchers, NGOs, and governments to begin studying the impact of burning forests and peatlands in Indonesia on the already-threatened marine ecosystems of Southeast Asia. Every year, Indonesian farmers set forests, vegetation, and peatlands alight to clear them for agriculture, often palm oil, and pulp and paper plantations. Not only do these practices destroy hugely-diverse tropical forests, but the resulting haze spreads to many parts of Southeast Asia, threatening regional health and impacting economies. Now, a new paper argues that the sinister impacts of Indonesia's burning may extend as far as the oceans.
A series of oil spills sully Caribbean paradise, coating mangroves and wildlife (photos)
(01/29/2014) On December 17th, officials first discovered a massive oil spill in the Caribbean-island nation of Trinidad and Tobago. Since then, a series of oil spills have been discovered, coating beaches, sullying mangrove forests, and very likely decimating wildlife in Trinidad's Gulf of Paria. The oil spills have been linked to the state-owned oil company, Petrotrin, which has claimed that sabotage is behind at least two of the spills. However Trinidad and Tobago's Environmental Management Authority has recently slapped the company with a $3.1 million fine by for the damage, while some politicians have called for an independent investigation into the slew of spills.
Climate change drives Florida mangroves northward

(12/30/2013) A decline in the frequency of extreme cold weather in Florida has allowed coastal mangrove forests to expand northward, finds a study published this week in Proceedings of the National Academy of Sciences.
Mangrove ecosystems being obliterated in Myanmar
(11/27/2013) Mangrove cover in Myanmar's Ayeyarwady Delta declined by nearly two-thirds between 1978 and 2011, leaving coastal areas more vulnerable to disasters like Cyclone Nargis, which killed 138,000 people in 2008, finds a new study published in the journal Global Environmental Change. The research, led by a team of scientists from the National University of Singapore and Mangrove and Environmental Rehabilitation Network in Yangon, is based on remote sensing and field data.
Not all mangroves are created equal: new map reveals carbon storage hot-spots
(11/26/2013) Mangrove forests are one of the most important weapons in the fight against climate change. Not only do they directly store huge amounts of carbon, but they actively capture additional carbon dioxide from the atmosphere and sequester it in their soils. When mangroves are destroyed, huge quantities of carbon are released into the atmosphere, significantly contributing to greenhouse gas emissions.
Bangladesh plans massive coal plant in world's biggest mangrove forest
(11/11/2013) On October 22nd Bangladeshi and Indian officials were supposed to hold a ceremony laying the foundation stone for the Rampal power plant, a massive new coal-fired plant that will sit on the edge of the Sundarbans, the world's largest mangrove forest. However, the governments suddenly cancelled the ceremony, instead announcing that the project had already been inaugurated in early October by the countries' heads of state via a less-ornate Skype call. While the governments say the change was made because of busy schedules, activists contend the sudden scuttling of the ceremony was more likely due to rising pressure against the coal plant, including a five-day march in September that attracted thousands.
Sea and storm: coastal habitats offer strongest defense
(10/11/2013) Surging storms and rising seas threaten millions of U.S. residents and billions of dollars in property along coastlines. The nation's strongest defense, according to a new study by scientists with the Natural Capital Project at the Stanford Woods Institute for the Environment, comes from natural coastal habitats.
Endangered primates and cats may be hiding out in swamps and mangrove forests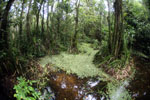 (05/02/2013) What happens to animals when their forest is cut down? If they can, they migrate to different forests. But in an age when forests are falling far and fast, many species may have to shift to entirely different environments. A new paper in Folia Primatologica theorizes that some 60 primate species and 20 wild cat species in Asia and Africa may be relying more on less-impacted environments such as swamp forests, mangroves, and peat forests.
Proposed coal plant threatens Critically Endangered Philippine cockatoo
(04/02/2013) One kilometer off the Philippine island of Palawan lies the Rasa Island Wildlife Sanctuary; here forest grows unimpeded from a coral island surrounded by mangroves and coral reefs. Although tiny, over a hundred bird species have been recorded on the island along with a major population of large flying foxes, while in the waters below swim at least 130 species of coral fish, three types of marine turtles, and that curious-looking marine mammal, dugongs. Most importantly, perhaps, the island is home to the world's largest population of Philippine cockatoos (Cacatua haematuropygia), currently listed as Critically Endangered. But, although uninhabited by people, Rasa Island may soon be altered irrevocably by human impacts.
Featured video: the miracle of mangroves

(01/30/2013) Mangroves are among the most important ecosystems in the world: they provide nurseries for fish, protect coastlines against dangerous tropical storms, mitigate marine erosion, store massive amounts of carbon, and harbor species found no-where else. However, they are vanishing at astonishing rates: experts say around 35 percent of the world's mangroves were lost in just twenty years (1990 to 2010).
Beyond the resorts: traveling the real and wild Dominican Republic (photos)
(01/29/2013) For its stunning variety of ecosystems, the Dominican Republic is like a continent squished into half an island. Lowland rainforests, cloud forests, pine forests, dry forests, mangroves, savannah, coastal lagoons, salt lakes, a rift valley, karst land formations, four mountain ranges—including the highest mountain in the Caribbean—and not to mention some of the best beaches, snorkeling, and scuba diving in the hemisphere can all be reached within just a few hours drive of the capital, Santo Domingo. Yet, bizarrely, most tourists who visit the Dominican Republic never venture out of their all-inclusive resort, missing out on some of the most stunning landscapes—and accessible wildlife viewing—in the Caribbean.
Photos: Mozambique creates Africa's biggest marine protected area
(11/13/2012) Last week, the East African nation of Mozambique announced it was protecting 10,411 square kilometers (4,020 square miles) of coastal marine waters, making the new Marine Protected Area (MPA) the biggest on the continent. The protected area, dubbed the Primeiras and Segundas Archipelago ("First" and "Second" islands), includes ten islands as well as mangrove forests, rich coral reefs, and seagrass ecosystems.
Rehabilitated orangutans in danger if industrial project proceeds in Borneo
(10/22/2012) The proposed extension of an industrial area in East Kalimantan, Indonesia will likely mean the end of a population of rehabilitated orangutans who reside there, according to the Indonesian environmental group Peduli Teluk Balikpapan. The Kariangau Industrial Area (KIK) will comprise 5,130 hectares of land currently covered by hardwood forests and mangroves when completed, including one third of orangutan habitat in Sungai Wain forest—a crucial portion that is not within the boundaries of the Sungai Wain Protection Forest and therefore not under any governmental protection.
Livelihoods depend on the environment in the Western Ghats

(09/27/2012) In the Uttar Kannada district of the Western Ghats, the livelihood of the average individual depends largely on the well being of the environment. Six months ago, before large-scale mangrove planting of the area, if someone were to walk through the banks of the mangroves in the Western Ghats he would see many fishermen casting their long nets and wires, time and time again noticing pieces of trash such as plastic grocery bags tangled in the nets.
Mangroves protect coastal areas against storm damage

(09/07/2012) Mangroves reduce wave height by as much as 66 percent over 100 meters of forest providing a vital buffer against the impacts of storms, tsunamis, and hurricanes, according to a new report published by The Nature Conservancy and Wetlands International.
Chart: Forest loss in Latin America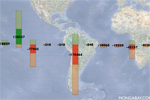 (08/20/2012) Latin America lost nearly 260,000 square kilometers (100,000 square miles) of forest — an area larger than the state of Oregon — between 2001 and 2010, finds a new study that is the first to assess both net forest loss and regrowth across the Caribbean, Central and South America. The study, published in the journal Biotropica by researchers from the University of Puerto Rico and other institutions, analyzes change in vegetation cover across several biomes, including forests, grasslands, and wetlands. It finds that the bulk of vegetation change occurred in forest areas, mostly tropical rainforests and lesser-known dry forests. The largest gains in biome area occurred in desert vegetation and shrublands.
Mangroves should be part of solution to climate change

(08/02/2012) Mangroves are under-appreciated assets in the effort to slow climate change, argues a new Proceedings of the National Academy of Sciences paper which makes a argument for including the coastal ecosystems in carbon credit programs.
Traditional belief in mythical beasts help protect forests

(06/19/2012) Cultural practices including beliefs in mythical beasts and animals that dance have helped maintain forests in the West African country of the Gambia and Malaysian Borneo, said a researcher from Oxford University speaking at the annual meeting of the Association for Tropical Biology and Conservation in Bonito, Brazil.
Less than 100 pygmy sloths survive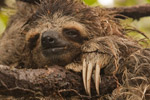 (05/24/2012) The pygmy three-toed sloth (Bradypus pygmaeus) is one of the world's most endangered mammals, according to a detailed survey of the population, which found less than 100 sloths hanging on in their island home. Only described by researchers in 2001, the pygmy sloth lives on a single uninhabited island off the coast of Panama. But human impacts, such as deforestation of the island's mangroves, may be pushing the species to extinction.
Educating the next generation of conservation leaders in Colombia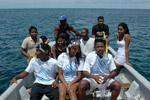 (05/14/2012) Colombia's northern departments of Cordoba and Bolivar are home to an abundance of coral reefs, estuaries, mangroves forests, and forests. Rich in both marine and terrestrial wildlife, local communities depend on the sea and land for survival, yet these ecosystems are imperiled by booming populations, overexploitation, and unsustainable management. Since 2007, an innovative education program in the region, the Guardians of Nature, has worked to teach local children about the ecology of the region, hoping to instill a conservation ethic that will aid both the present and the future.
Wildlife official: palm oil plantations behind decline in proboscis monkeys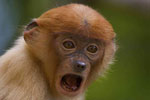 (12/05/2011) The practice of palm oil plantations planting along rivers is leading to a decline in proboscis monkeys (Nasalis larvatus) in the Malaysian state of Sabah on Borneo, says the director of the Sabah Wildlife Department, Laurentius Ambu. Proboscis monkeys, known for their bulbous noses and remarkable agility, depend on riverine forests and mangroves for survival, but habitat destruction has pushed the species to be classified as Endangered by the IUCN Red List.
Oil horror in Nigeria: 30 years, one billion dollars to clean-up

(08/08/2011) Fifty years of oil spills in Nigeria's now infamous Ogoniland region will take up to three decades and over a billion dollars ($1 billion for just the first five years) to restore environments to healthy conditions, according to a new independent report by the United Nations Environment Program (UNEP). The most thorough study to date has found that widespread pollution has hit the Niger Delta even harder than assumed with devastating impacts on fishing grounds and community health. Last week Shell, one of the biggest operators in Nigeria, admitted to two massive oil spills in 2008 totaling 11 million gallons of crude.
With 24 eyes, box jellyfish are constantly looking up

(04/28/2011) Lacking brains does not mean box jellyfish are incapable of complex visual behavior, according to a new study in Current Biology. Researchers have known for over a century that box jellyfish support an astounding two-dozen eyes. Now, they are beginning to find out how these eyes are used: four of a box jellyfish's 24 eyes are always peering up out of the water finds the new study. These four eyes, no matter how the body is oriented, allow the jellyfish to navigate their shallow, obstacle-filled habitats, such as mangroves—and keep them from straying too far from home.
What does Nature give us? A special Earth Day article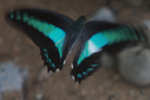 (04/22/2011) There is no question that Earth has been a giving planet. Everything humans have needed to survive, and thrive, was provided by the natural world around us: food, water, medicine, materials for shelter, and even natural cycles such as climate and nutrients. Scientists have come to term such gifts 'ecosystem services', however the recognition of such services goes back thousands of years, and perhaps even farther if one accepts the caves paintings at Lascaux as evidence. Yet we have so disconnected ourselves from the natural world that it is easy—and often convenient—to forget that nature remains as giving as ever, even as it vanishes bit-by-bit. The rise of technology and industry may have distanced us superficially from nature, but it has not changed our reliance on the natural world: most of what we use and consume on a daily basis remains the product of multitudes of interactions within nature, and many of those interactions are imperiled. Beyond such physical goods, the natural world provides less tangible, but just as important, gifts in terms of beauty, art, and spirituality.
World Atlas of Mangroves: A Book Review

(04/14/2011) Because recent research has shown that it is often the case that mangroves store more carbon than tropical forests--from 90 tons to 588 tons carbon from above-ground and below-ground biomass combined with net primary productivity of 7 to 25 tons carbon annually--while providing an estimated ecosystem services value of up to US$ 9270 per hectare per year, the timely publication of the World Atlas of Mangroves is an excellent reference for those of us working to protect mangroves globally. With information sourced from 1400 literature references, the atlas gives the reader the information they need so as to further understand mangrove ecosystems, and the opportunities to develop mangrove ecosystem conservation and carbon projects.
Vanishing mangroves are carbon sequestration powerhouses

(04/05/2011) Mangroves may be the world's most carbon rich forests, according to a new study in Nature Geoscience. Measuring the carbon stored in 25 mangrove forests in the Indo-Pacific region, researchers found that mangroves forests stored up to four times as much carbon as other tropical forests, including rainforests. "Mangroves have long been known as extremely productive ecosystems that cycle carbon quickly, but until now there had been no estimate of how much carbon resides in these systems. That's essential information because when land-use change occurs, much of that standing carbon stock can be released to the atmosphere," explains co-author Daniel Donato, a postdoctoral research ecologist at the Pacific Southwest Research Station in Hilo, Hawaii.
NASA images reveal disappearing mangroves worldwide

(12/01/2010) In August, NASA and the US Geological Survey released the first-ever satellite analysis of the world's mangrove ecosystems. What they found was dire: mangroves covered 12.3% less area than previously estimated. Now, NASA has released images of the world's mangrove ecosystems (see below), which currently cover 137,760 square kilometers. Yet this number keeps shrinking: mangroves are vanishing rapidly due to rising sea levels, deforestation for coastal developments, agriculture and aquaculture.
Slight rise in mangrove forests in Eastern India

(11/29/2010) While mangrove forests are vanishing around the world, the Indian Ministry of Environment and Forests is reporting a slight uptick of mangrove forests along the nation's eastern coast. According to a report, mangroves expanded from 4,581 square kilometers in 2005 to 4,639 square kilometers in 2007, an increase of 58 square kilometers.
Satellites show mangrove forest loss even worse than estimated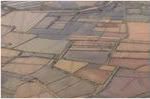 (08/19/2010) New satellite data shows that human actions are wiping out mangrove forests even faster than previous bleak estimates. Conducted by the US Geological Survey and NASA, the researchers found that mangroves comprise 12.3 percent less area than previously estimated. In total, satellites reveal that mangrove forests cover approximately 53,290 square miles (137,760 square kilometers). "Our assessment shows, for the first time, the exact extent and distribution of mangrove forests of the world at 30 meters spatial resolution, the highest resolution ever," said Dr Chandra Giri from USGS.
Scientists condemn current development plan in Kalimantan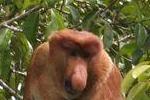 (08/02/2010) Scientists with the Association for Tropical Biology and Conservation (ATBC) have released a resolution opposing the current development plan for a road and bridge crossing Balikpapan Bay in the Indonesian state of Kalimantan. The resolution states that the plan threatens not only the fragile ecosystems within the bay, but of the nearby mangroves as well as the Sungai Wain forest and its watershed, vital for local industry and people. According to ATBC, the plan could be easily remedied by officials picking an alternate route, which is also favored by locals since it would be 80 kilometers shorter.
A fifth of the world's mangroves gone in 30 years

(07/18/2010) A new report by the United Nation Environment Program (UNEP) and the Nature Conservancy has found that mangrove forests are being lost at staggering rates worldwide: since 1980 one fifth of the world's mangroves have been felled.
Plight of the Bengal: India awakens to the reality of its tigers—and their fate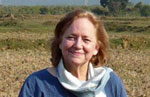 (06/06/2010) Over the past 100 years wild tiger numbers have declined 97% worldwide. In India, where there are 39 tiger reserves and 663 protected areas, there may be only 1,400 wild tigers left, according to a 2008 census, and possibly as few as 800, according to estimates by some experts. Illegal poaching remains the primary cause of the tiger's decline, driven by black market demand for tiger skins, bones and organs. One of India's leading conservationists, Belinda Wright has been on the forefront of the country's wildlife issues for over three decades. While her organization, the Wildlife Protection Society of India (WPSI), does not carry the global recognition of large international NGOs, her group's commitment to the preservation of tigers, their habitat, and the Indian people who live with these apex predators, is one reason tigers still exist.
As Mangroves Die from Oil, U.S. Public Yawns

(06/03/2010) What if, instead of a nasty oil disaster in the Gulf of Mexico, the U.S. public was now confronted with a natural catastrophe in the Grand Canyon or in California Redwood forests? Within the popular imagination, certain types of ecosystems elicit more sympathy than others, and very low on the totem pole are mangrove forests. Located in the tropics, mangroves are a mess of thick, tangled salt-tolerant trees and shrubs which thrive in brackish tidal waters. When I paddled through the Florida Everglades in a canoe some fifteen years ago, I found mangroves bizarre looking: trees have long roots which stick out above the water level.
Photo: Fire-headed dragon discovered in Southeast Asia

(04/27/2010) Just weeks after scientists announced the discovery of a new monitor lizard in the Philippines, researchers have uncovered another unknown monitor inhabiting Southeast Asia. Described in Zootaxa, the new torch monitor (Varanus obor) is found only on the tiny island of Sanana, in the western Moluccan islands of Indonesia.
16 percent of mangrove species threatened with extinction

(04/11/2010) The first ever assessment of mangrove species by the IUCN Red List found 11 out of 70 mangrove species threatened with extinction, including two which were listed as Critically Endangered. Threats include coastal development, logging, agriculture, and climate change.
Half of Indonesia's mangroves gone in less than thirty years

(03/23/2010) The Jakarta Post reports that, according to the local NGO People's Coalition for Justice in Fisheries (Kiara), Indonesia's has lost 2.2 million hectares of mangroves in less than thirty years, going from covering 4.2 million hectares in 1982 to just 2 million hectares today.
Forgotten Species: the marooned pygmy three-toed sloth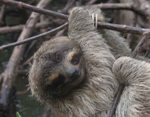 (03/16/2010) Many people consider tropical islands mini-paradises: sanctuaries cut-off from the rest of the world. Some species flourish on islands for the same reason. With few predators and a largely consistent environment, once a species has comfortably adapted to its habitat there's little to do but thrive. That is until something changes: like humans showing up. Changes in confined island ecosystems often have large and rapid impacts, too fast and too big for marooned species to survive.
With increased protection, Gulf of California marine life could recover

(02/22/2010) The Gulf of California's once rich marine ecosystem is in trouble. Surveys from 1999 and 2009 revealed that during the ten-year-period 60 percent of the areas showed signs of degradation, including the loss of top predators necessary to keep an ecosystem healthy, for example sharks, groupers, and snappers.
Bridge development in Kalimantan threatens rainforest, mangroves, and coral reef

(01/03/2010) Balikpapan Bay in East Kalimantan is home to an incredible variety of ecosystems: in the shallow bay waters endangered dugong feed on sea grasses and salt water crocodiles sleep; along the bay proboscis monkeys leap among mangroves thirty meters tall and Irrawaddy dolphins roam; beyond the mangroves lies the Sungai Wain Protection forest; here, the Sunda clouded leopard hunts, sun bears climb into the canopy searching for fruits and nuts, and a reintroduced population of orangutans makes their nests; but this wilderness, along with all of its myriad inhabitants, is threatened by a plan to build a bridge and road connecting the towns of Penajam and Balikpapan.
Oceans' ability to sequester carbon diminishing

(11/18/2009) A new study—the first of its kind—has completed an annual accounting of the oceans' intake of carbon over the past 250 years, and the news is troubling. According to the study, published in Nature, the oceans' ability to sequester carbon is struggling to keep-up with mankind's ever-growing emissions. Since 2000 researchers estimate that while every year the oceans continue to sequester more anthropogenic carbon emission, the overall proportion of carbon taken in by the oceans is declining.
Coastal habitats may sequester 50 times more carbon than tropical forests by area
(11/16/2009) Highly endangered coastal habitats are incredibly effective in sequestering carbon and locking it away in soil, according to a new paper in a report by the IUCN. The paper attests that coastal habitats—such as mangroves, sea grasses, and salt marshes—sequester as much as 50 times the amount of carbon in their soil per hectare as tropical forest. "The key difference between these coastal habitats and forests is that mangroves, seagrasses and the plants in salt marshes are extremely efficient at burying carbon in the sediment below them where it can stay for centuries or even millennia."
Countries that invest in conservation will see higher financial returns, argues report

(11/13/2009) A new report issued by the The Economics of Ecosystems and Biodiversity (TEEB) initiative makes a strong case for valuing the planet's ecosystem services. The report calls for investments in "ecological infrastructure" to protect wildlands and the services they provide; market-based valuation of ecosystem services; reductions in environmentally harmful subsidies; recognition of the link between environmental degradation and poverty; and a strong climate deal that includes forest carbon.
Declaration calls for more wilderness protected areas to combat global warming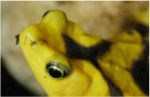 (11/11/2009) Meeting this week in Merida, Mexico, the 9th World Wilderness Congress (WILD9) has released a declaration that calls for increasing wilderness protections in an effort to mitigate climate change. The declaration, which is signed by a number of influential organizations, argues that wilderness areas—both terrestrial and marine—act as carbon sinks, while preserving biodiversity and vital ecosystem services.
Developer uses cover of national holiday to clear rainforest near Colon, Panama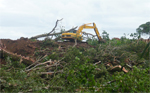 (11/06/2009) On Tuesday, November 3rd, while Panamanians celebrated Independence Day Holidays, heavy machinery unexpectedly entered and began cutting down tropical forest and mangroves near Galeta outside of Colon, Panama, report local sources. mongabay.com confirmed that the latest clearing has been carried out "almost in secret during national holidays so there would be no reaction from the public or the media." The clearing, conducted by a transportation cooperative called Serafin Niño, from Colon, is occurring in the buffer zone of the Galeta Protected Landscape and near Galeta Point Marine Laboratory, a facility of the Smithsonian Tropical Research Institute. The land will likely be used to store transportation equipment that moves cargo to and from the ports of Colon and the Free Zone.
Protection of land crabs critical to the conservation of coastal tropical forests

(07/13/2009) The impact of land crabs on the near-ocean forests in which they live has long been overlooked, with emphasis placed instead on water levels, salinity, and other abiotic influences. However, a new research synthesis published in Biological Reviews shows that land crab influence is among the most important factors affecting tropical forest growth along coasts, on islands, and in mangroves.
Mangroves save lives by softening cyclone's blow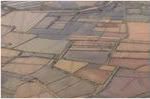 (04/15/2009) In 1999 a super cyclone struck the eastern coast of India, leaving 10,000 people dead. At the time the Orissa cyclone, named after the Indian state which it battered, was the deadliest storm in India in over a quarter century. However, according to a new study published in The Proceedings of the National Academy of Sciences the death toll would have been significantly higher if the mangrove forests buffeting the Indian villagers from the sea had not softened the cyclone's blow.
Aquatic animals emit powerful greenhouse gas

(03/02/2009) A number of water-dwelling species emit the greenhouse gas nitrous oxide, researchers announced today in the journal Proceedings of the National Academy of Sciences . Although nitrous oxide is low in concentration globally, it is considered the fourth largest contributor to climate change. This is due to its potency: in a hundred year period nitrous oxide by weight packs 310 times more punch as a greenhouse gas than carbon dioxide.
Coral reefs and mangroves worth $395-559 M per year in Belize

(11/14/2008) Services provided by coral reefs and mangroves in Belize are worth US$395 million to US$559 million per year, or 30 to 45 percent of the Central American country's GDP — according to a new report released by the World Resources Institute and the World Wildlife Fund (WWF).
Mangrove species flourishes in the United Arab Emirates after a century of local extinction

(08/20/2008) A long-absent mangrove species is flowering again in the United Arab Emirates a hundred years since its disappearance. Seeds of the rhizophora mucronata were brought from Pakistan and planted along the coast. The project was a joint venture between the United Arab Emirate's (UAE) Department of President's Affairs and the Environment Agency-Abu Dhabi.
How to replant a mangrove forest: local, low-cost initiatives prove most successful

(07/23/2008) Mangrove replanting and rehabilitation has become a widespread and important environmental initiative worldwide. Mangrove forests play key ecological roles, including sustaining fish populations and other wildlife, preventing erosion along coastlines, and acting as an overall carbon sink. Furthermore, mangroves have received attention lately for their role in providing an effective buffer against typhoons. In light of the many replanting initiatives now occurring, researchers J.H. Primavera and J.M.A. Esteban conducted a study of the overall effectiveness of different mangrove rehabilitation schemes. Their findings show that small, local, and generally cheaper initiatives have a higher success rate over large costly government and international programs.
Mangroves are key to healthy fisheries, finds study

(07/21/2008) Mangroves serve as a critical nursery for young marine life and therefore play an important role in the health of fisheries and the economic well-being of fishermen, report researchers writing in the early online edition of the Proceedings of the National Academy of Sciences.
Destruction of wetlands worsens global warming

(07/20/2008) Destruction of wetland ecosystems will generate massive greenhouse gas emissions in coming years, warn experts convening at an international wetlands conference in Brazil.
Massive deforestation of mangroves may have worsened scale of disaster in Burma

(05/13/2008) Weeks after the devastating cyclone Nagris struck Myanmar's Irrawaddy Delta on May 2nd, scientists and the media are debating the role in the scale of the disaster played by the region's deforestation of mangroves. According to recent studies, mangrove forests act as a buffer against the effect's of tropical storms like Nagris, though scientists don't yet fully understand the relationship between storm mitigation and mangroves.
Rich countries grow at ecological expense of poor countries

(01/21/2008) The costs of environmental degradation caused by rich countries are disproportionately falling on the world's poorest countries, reports an analysis published in the journal Proceedings of the National Academy of Sciences.
Malaysia suffers big drop in shorebird populations

(09/05/2007) Malaysia suffered a big drop in shorebirds, reports a new study by Wetlands International. The environmental group attributes the 22 percent decline between 1983-1986 and 2004-2006 to destruction of habitat for aquaculture, agriculture, industry, housing and recreation.
Mangroves more threatened than rainforests

(07/05/2007) Destruction of mangrove forests could leave the world deprived of their important ecological services by the end of a century, warns an international team of scientists writing in the July 6th issue of the journal Science.
Panama Canal port projects threaten mangroves
(03/06/2007) Port development and land speculation in Panama is turning some of the Caribbean's most productive mangrove forests into landfill. The landfill would be used for container storage near the city of Colon, at the mouth of the Panama Canal. But local scientists say the transformation could have unintended environmental consequences.
Climate Change Threatens Pacific Ocean Mangroves

(08/07/2006) Action is needed to conserve mangroves in the Pacific amid concern that rising sea levels, linked with climate change, are set to drown large areas of these precious and economically important ecosystems.
Coral reefs and mangroves have high economic value

(01/24/2006) Protecting coral reefs and mangrove forests makes economic sense according to a new report by the United Nations Environment Programme (UNEP). The report argues that conserving these ecosystems for the services they provide--from fisheries protection to erosion control to a source for medical compounds--is cost-effective relative to destroying them and substituting their role with man-made structures.
Enthusiasm for tsunami-buffering mangrove projects waning

(12/19/2005) Research over the past year has shown that areas buffered by coastal forests, like mangroves, were less damaged by the 2004 tsunami than areas without tree vegetation. Accordingly, governments in tsunami-affected countries have proposed mangrove restoration projects along their coasts as a protective bioshield against storm damage.
Tsunami relief risks rainforest destruction

(12/19/2005) Today WWF warned that donor countries must include sustainably sourced building materials in their long-term aid packages to avoid a second ecological disaster stemming from deforestation. According to WWF, Indonesia's Aceh province will require at least 860,000 cubic meters of sawn timber for the construction of 200,000 homes over the next five years. The conservation organization says that only a small fraction of this additional demand can be met locally without resorting to illegal logging that would be damaging to Sumatra's biologically important rain forests.
Mangrove forests protected areas from 2004 tsunami says new study

(11/18/2005) A study released in late October shows that areas buffered by coastal forests, like mangroves, were less damaged by the 2004 tsunami than areas without tree vegetation. Last week the FAO reported that 20% of the world's mangrove forests have disappeared since 1980.