News articles on mammals

---
Mongabay.com news articles on mammals in blog format. Updated regularly.





Why top predators matter: an in-depth look at new research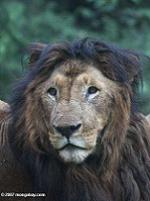 (02/02/2010) Few species have faced such vitriolic hatred from humans as the world's top predators. Considered by many as pests—often as dangerous—they have been gunned down, poisoned, speared, 'finned', and decimated across their habitats. Even where large areas of habitat are protected, the one thing that is often missing are top predators. However, new research over the past few decades is showing just how vital these predators are to ecosystems. Biologists have long known that predators control populations of prey animals, but new studies show that they may do much more. From controlling smaller predators to protecting river banks from erosion to providing nutrient hotspots, it appears that top predators are indispensible to a working ecosystem. Top predators sit at the apex of an ecosystem's food chain. Wolves in Alaska, tigers in Siberia, lions in Kenya, white sharks in the Pacific are all examples of top predators.


Russian police raid environmental group working to protect Lake Baikal

(02/01/2010) Russian police have raided the Baikal Environmental Wave organization reports the Moscow Times. Police seized several computers, citing the reason for the raid to uncover the use of unlicensed software.


Little more than 10,000 hectares of rainforest remains on Java

(01/24/2010) From 2003-2006, Java lost approximately 2,5000 hectares a year (10,000 hectares of forest in total) according to the Forestry Ministry. Despite the rate of loss being far lower in Java than other Indonesian islands (such as Borneo, Sumatra, and Sulawesi), Java is particularly threatened because there is so little forest left. If the past rate of deforestation occurs from 2007-2010 then by the end of the year conservation organization Pro Fauna predicts only 10,000 hectares of rainforest will remain on the island, leaving a number of unique and endangered species in deep trouble.


Indonesia plans to sell endangered tigers as pets to the wealthy

(01/21/2010) Indonesia has a new plan to save the Critically Endangered Sumatran tiger, reports the AFP: sell captive-born tigers as pets. The proposed price is 100,000 US dollars for a pair of Sumatran tigers with the money going to conservation efforts, though it was unclear who would manage these funds.


Natural rafts carried Madagascar's unique wildlife to its shores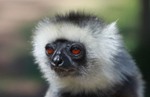 (01/20/2010) Imagine, forty million years ago a great tropical storm rises up on the eastern coast of Africa. Hundreds of trees are blown over and swept out to sea, but one harbors something special: inside a dry hollow rests a small lemur-like primate. Currents carry this tree and its passenger hundreds of miles until one gray morning it slides onto a faraway, unknown beach. The small mammal crawls out of its hollow and waddles, hungry and thirsty, onto the beach. Within hours, amid nearby tropical forests, it has found the sustenance it needs to survive: in a place that would one day be named Madagascar.


Conservation organization, Durrell Wildlife Trust, forced to cut staff due to economic downturn

(01/19/2010) The Durrell Wildlife Trust—which turned fifty last year—has announced that it will be cutting back 10 percent of its workforce, approximately 12-14 positions, due to an ongoing deficit caused by the economic recession.


Photos: park in Ecuador likely contains world's highest biodiversity, but threatened by oil



(01/19/2010) In the midst of a seesaw political battle to save Yasuni National Park from oil developers, scientists have announced that this park in Ecuador houses more species than anywhere else in South America—and maybe the world. "Yasuní is at the center of a small zone where South America's amphibians, birds, mammals, and vascular plants all reach maximum diversity," Dr. Clinton Jenkins of the University of Maryland said in a press release. "We dubbed this area the 'quadruple richness center.'"


The Caribbean's wonderfully weird (and threatened) mammals, an interview with Jose Nunez-Mino



(01/18/2010) Not many people know the solenodon and the hutia, yet for the fortunate few that have encountered them, these strange little-studied mammals—just barely holding on in the Caribbean island of Hispaniola—deserve to be stars of the animal kingdom. "I could not quite believe it the first time I held a solenodon; I was in utter awe of this mesmerizing mammal. […] They have a long flexible snout which is all down to the fact that it is joined to the skull by a unique ball-and-socket joint. This makes it look as if the snout is almost independent to the rest of the animal. You can't help but feel fascinated by the snout and inevitably it does make you smile," Dr. Jose Nunez-Mino, the Project Manager for a new initiative to study and conserve the island's last mammals, told mongabay.com in an interview.


Orangutans vs palm oil in Malaysia: setting the record straight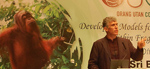 (01/16/2010) The Malaysian palm oil industry has been broadly accused of contributing to the dramatic decline in orangutan populations in Sabah, a state in northern Borneo, over the past 30 years. The industry has staunchly denied these charges and responded with marketing campaigns claiming the opposite: that oil palm plantations can support and nourish the great red apes. The issue came to a head last October at the Orangutan Colloquium held in Kota Kinabalu. There, confronted by orangutan biologists, the palm oil industry pledged to support restoring forest corridors along rivers in order to help facilitate movement of orangutans between remaining forest reserves across seas of oil palm plantations. Attending NGOs agreed that they would need to work with industry to find a balance that would allow the ongoing survival of orangutans in the wild. Nevertheless the conference was still marked by much of the same rhetoric that has characterized most of these meetings — chief palm oil industry officials again made dubious claims about the environmental stewardship of the industry. However this time there was at least acknowledgment that palm oil needs to play an active role in conservation.


World of Avatar: in real life



(01/13/2010) A number of media outlets are reporting a new type of depression: you could call it the Avatar blues. Some people seeing the new blockbuster film report becoming depressed afterwards because the world of Avatar, sporting six-legged creatures, flying lizards, and glowing organisms, is not real. Yet, to director James Cameron's credit, the alien world of Pandora is based on our own biological paradise—Earth. The wonders of Avatar are all around us, you just have to know where to look.


Conservation organization purchases vital wildlife corridor for elephants in India

(01/11/2010) On Christmas Eve, the Wildlife Trust of India (WTI) and the International Fund for Animal Welfare (IFAW) completed a transaction to purchase an important wildlie corridor used by over a thousand Asian elephants (Elephas maximus). The 25.4 acre Kollegal Elephant Corridor was under private ownership, but may now be incorporated into adjacent Biligiri Ranganswamy Temple Wildlife Sanctuary (IFAW).


Over 15 percent of Florida panther population lost last year due to car collisions



(01/07/2010) A record number of endangered Florida panthers died this year due to car collisions, reports conservation organization, Defenders of Wildlife. Sixteen panther deaths from cars have been confirmed in 2009; an additional animal is suspected of having died from injuries due to a car in October. The mortality rate due to cars alone depletes the Florida panther population by over 15 percent. With less than 100 individuals left in the wild, every Florida panther killed before its time makes it more difficult for the animal to recover.


Starving hyenas kill and eat 12-foot-long python during drought

(01/05/2010) Members with the conservation group Lion Guardians stumbled on a rare site in the Amboseli area of Kenya recently: six hyenas and a number of jackals were attacking and eating a 12-foot-long python. On their blog at WildlifeDirect, Lion Guardians describe the attack: "[the hyenas and jackals] tore into its body from the back, and were taking their share while the upper part of the python was still alive! The Lion Guardian team was shocked and surprised at the same time, having never seen anything like it before."


Housing developments choking wildlife around America's national parks

(01/05/2010) Housing developments within 50 kilometers (31 miles) of America's national parks have nearly quadrupled in sixty years, rising from 9.8 million housing units to 38 million from 1940 to 2000. The explosion of housing developments adjacent to national parks threatens wildlife in a variety of ways, according to a new study in the Proceeding of the National Academy of Sciences (PNAS). "We are in danger of loving these protected areas to death," says co-author Anna Pidgeon as assistant professor at the University of Wisconsin-Madison.


New fox subspecies uncovered in California

(01/03/2010) Heavily-populated California may be one of the last places one would expect to find a new mammal, but the Sacramento Bee reports that genetic evidence has revealed a new subspecies of red fox.


Gone: a look at extinction over the past decade



(01/03/2010) No one can say with any certainty how many species went extinct from 2000-2009. Because no one knows if the world's species number 3 million or 30 million, it is impossible to guess how many known species—let alone unknown—may have vanished recently. Species in tropical forests and the world's oceans are notoriously under-surveyed leaving gaping holes where species can vanish taking all of their secrets—even knowledge of their existence—with them.


Bridge development in Kalimantan threatens rainforest, mangroves, and coral reef



(01/03/2010) Balikpapan Bay in East Kalimantan is home to an incredible variety of ecosystems: in the shallow bay waters endangered dugong feed on sea grasses and salt water crocodiles sleep; along the bay proboscis monkeys leap among mangroves thirty meters tall and Irrawaddy dolphins roam; beyond the mangroves lies the Sungai Wain Protection forest; here, the Sunda clouded leopard hunts, sun bears climb into the canopy searching for fruits and nuts, and a reintroduced population of orangutans makes their nests; but this wilderness, along with all of its myriad inhabitants, is threatened by a plan to build a bridge and road connecting the towns of Penajam and Balikpapan.


Uninhabited tropical island paradise seeks REDD funding to save it from loggers

(12/17/2009) Tetepare may be one of the last tropical island paradises left on earth. Headhunting and a mysterious illness drove its original inhabitants from the island two hundred years ago, making Tetepare today the largest uninhabited island in the tropical Pacific. The 120 square kilometer island (46 square miles), long untouched by industry or agriculture, is currently threatened by logging interests. However, the island is not without champions: in 2002 descendents of the original inhabitants of Tetepare formed the Tetepare Descendents Association (TDA) to preserve the island. Recently they have teamed up with the Solomon Islands Government and the Solomon Islands Community Conservation Partnership to develop financing through REDD.


Last breeding northern white rhinos will return to Africa

(12/17/2009) Only eight individual northern white rhinos survive in the world, making it the world's most endangered large mammal. Unfortunately, half of the rhinos are unable to breed. The remaining four—the last hope for the subspecies—will be moved this weekend from Dvur Kralove Zoo in the Czech Republic to conservancy in Kenya.


World's rarest gorilla caught on film

(12/16/2009) The first ever professional footage of the world's rarest gorilla, the Cross River gorilla ( Gorilla gorilla diehli), has been shot deep in the forested mountains of Cameroon. The only other existing footage of this Critically Endangered subspecies was taken from far away by a field researcher in 2005.


Photos: ten beloved species threatened by global warming



(12/14/2009) The International Union for the Conservation of Nature (IUCN) has released a list of ten species that are likely to be among the hardest hit by climate change, including beloved species such as the leatherback sea turtle, the koala, the emperor penguin, the clownfish, and the beluga whale. The timing of the list coincides with the negotiations by world leaders at the UN Climate Change Conference to come up with an international agreement to combat climate change.


Photos: four Critically Endangered Somali wild ass born at preserve in Qatar



(12/07/2009) Four Somalia wild ass were born at the Al Wabra Wildlife Preservation (AWWP) in Qatar. The Somali wild ass (Equus africanus somaliensis) is a subspecies of the African wild ass, both of which are classified by the IUCN Red List as Critically Endangered. The four foals all have the same father, a stallion named 'Hector' which came to AWWP in April 2008 from the Montpellier Zoo.


Video: rare footage of the sun bear, the world's smallest, making a nest in the canopy

(12/06/2009) Sun bear expert, Siew Te Wong, has captured rare footage of the world's smallest bear making a nest high in the canopy. The sun bear in the video is a radio-collared individual that Wong is keeping tabs on in Borneo.


Hyenas cooperate more easily than chimpanzees



(12/06/2009) Spotted hyenas (Crocuta crocuta) could show chimpanzees a thing or two about working together, according to a new study. Hyenas, prodigious hunters, pull down prey together. Christine M. Drea, an associate professor in the department of Evolutionary Biology at Duke University, started to ask questions about the cooperative hunting habits of hyenas while she was reading The Spotted Hyena: A Study of Predation and Social Behavior by Hanz Kruuk.


What types of primates are most prone to extinction in small forest fragments?

(12/06/2009) According to the most recent IUCN assessment, 48 percent of primates are threatened with extinction. Major threats to primates include habitat loss and fragmentation, hunting, and the wildlife trade. A new paper published in Tropical Conservation Science looked at ones of these threats — fragmentation — in an effort to determine what traits put primates at highest risk of extinction in forest fragments. Traits investigated all related to various aspects of primate biology, including: the amount of habitat needed, reproductive rate, and types of specialization. Surprisingly the authors, Matthew A. Gibbons and Alexander H. Harcourt of the University of California at Davis, found no significant relationship between extinction risk and any of the biological parameters.


Not just the polar bear: ten American species that are feeling the heat from global warming

(12/01/2009) A new report, America's Hottest Species, highlights a variety of American wildlife that are currently threatened by climate change from a small bird to a coral reef to the world's largest marine turtle.


Face-to-face with what may be the last of the world's smallest rhino, the Bornean rhinoceros



(12/01/2009) Nothing can really prepare a person for coming face-to-face with what may be the last of a species. I had known for a week that I would be fortunate enough to meet Tam. I'd heard stories of his gentle demeanor, discussed his current situation with experts, and read everything I could find about this surprising individual. But still, walking up to the pen where Tam stood contentedly pulling leaves from the hands of a local ranger, hearing him snort and whistle, watching as he rattled the bars with his blunted horn, I felt like I was walking into a place I wasn't meant to be. As though I was treading on his, Tam's space: entering into a cool deep forest where mud wallows and shadows still linger. This was Tam's world; or at least it should be.


Guyana expedition finds biodiversity trove in area slated for oil and gas development, an interview with Robert Pickles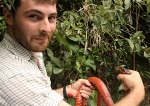 (11/29/2009) An expedition deep into Guyana's rainforest interior to find the endangered giant river otter—and collect their scat for genetic analysis—uncovered much more than even this endangered charismatic species. "Visiting the Rewa Head felt like we were walking in the footsteps of Wallace and Bates, seeing South America with its natural density of wild animals as it would have appeared 150 years ago," expedition member Robert Pickles said to Mongabay.com.


In midst of poaching crisis, illegal rhino horn tops gold

(11/25/2009) Rhino poaching has hit a fifteen-year high, and the rising price for black-market rhino horn is likely the reason why. For the first time in a decade rhino horn is worth more than gold: a kilo of rhino horn is worth approximately 60,000 US dollars while gold is a little over 40,600 US dollars.


Transmitters implanted in orangutans for tracking after release into the wild

(11/23/2009) For the first time transmitters have been implanted in orangutans to track their daily movements. The Sabah Wildlife Department (SWD) has implanted transmitters into three orangutans that have been released back into the wild from Sepilok Orangutan Rehabilitation Center in the Malaysian state of Sabah on the island of Borneo.


Pygmy hippo shot and killed in…Australia

(11/17/2009) Hunters going after pigs in Australia's Northwest Territories got a big surprise when they shot an animal they mistook for a pig, only to find out it was a pygmy hippopotamus, reports the Northwest Territory News.


Extinct goat was "similar to crocodiles"


(11/16/2009) It sounds like something out of Greek mythology: a half-goat, half-reptilian creature. But researchers have discovered that an extinct species of goat, the Balearic Island cave goat or Myotragus balearicus, survived in nutrient-poor Mediterranean islands by evolving reptilian-specific characteristics. The goat, much like crocodiles, was able to grow at flexible rates, stopping growth entirely when food was scant. This adaptation—never before seen in a mammal—allowed the species to survive for five million years before being driven to extinction only 3,000 years ago, likely by human hunters.


Forgotten species: Madagascar's water-loving mammal, the aquatic tenrec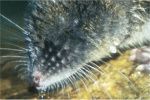 (11/12/2009) There are many adjectives one could attach to the aquatic tenrec: rare, mysterious, elusive, one-of-a-kind, even adorable, though one tries to stray from such value-laden titles since it excludes so many other non-adorable inhabitants of the animal kingdom. This small and, yes, cute insectivore, also known as the web-footed tenrec, lives in Eastern Madagascar where at night it spends the majority of its time swimming and diving in fast-moving streams for insects and tadpoles. It sleeps during the day in small streamside burrows. To date that is about the extent of our knowledge of this species.


Prime Minister of Kenya urged to ban lion-killing pesticide after child dies from ingestion

(11/10/2009) On Monday October 26th a three-year-old girl mistakenly ate the pesticide Furadan (also known as carbofuran) in western Kenya. Her father, a teacher at a primary school, said that he had no knowledge of how dangerous the pesticide was, which he had purchased to kill pests in his vegetable garden.


Saving the world's rarest wolf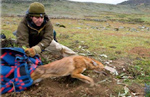 (11/09/2009) Living on the roof of Africa, the Ethiopian wolf is one of the world's rarest carnivores, if not the rarest! Trapped on a few mountain islands rising over 4,000 meters above sea level on either/both sides of the Great Rift Valley, this unique canid has so far survived millennia of human-animal interactions in one of Africa's most densely populated rural lands. But the threat of climate change and a shifting agriculture frontier may require new conservation measures, according to Argentine-born Claudio Sillero, the world's foremost expert on the Ethiopian wolf, who has spent two decades championing this rare species.


Hunting across Southeast Asia weakens forests' survival, An interview with Richard Corlett


(11/08/2009) A large flying fox eats a fruit ingesting its seeds. Flying over the tropical forests it eventually deposits the seeds at the base of another tree far from the first. One of these seeds takes root, sprouts, and in thirty years time a new tree waits for another flying fox to spread its speed. In the Southeast Asian tropics an astounding 80 percent of seeds are spread not by wind, but by animals: birds, bats, rodents, even elephants. But in a region where animals of all shapes and sizes are being wiped out by uncontrolled hunting and poaching—what will the forests of the future look like? This is the question that has long occupied Richard Corlett, professor of biological science at the National University of Singapore.


World's first video of the elusive and endangered bay cat



(11/05/2009) Rare, elusive, and endangered by habitat loss, the bay cat is one of the world's least studied wild cats. Several specimens of the cat were collected in the 19th and 20th Century, but a living cat wasn't even photographed until 1998. Now, researchers in Sabah, Malaysian Borneo, have managed to capture the first film of the bay cat (Catopuma badia). Lasting seven seconds, the video shows the distinctly reddish-brown cat in its habitat.


Photos: Palm oil threatens Borneo's rarest cats


(11/04/2009) Oil palm expansion is threatening Borneo's rarest wild cats, reports a new study based on three years of fieldwork and more than 17,000 camera trap nights. Studying cats in five locations—each with different environments—in Sabah, Malaysian Borneo, researchers found that four of five cat species are threatened by habitat loss due to palm oil plantations. "No other place has a higher percentage of threatened wild cats!" Jim Sanderson, an expert on the world's small cats, told Mongabay.com. Pointing out that 80 percent of Borneo's cats face extinction, Sanderson said that "not one of these wild cats poses a direct threat to humans."


Wolves keep forests nutrient-rich

(11/02/2009) As hunting wolves is legal again in two American states, Montana and Idaho, researchers have discovered an important role these large predators play in creating nutrient hotspots in northern forest environments. Researchers from Michigan Technological University found that when wolves take down their prey—in this case moose—they do more than simply keep a check on herbivore populations. The corpses of wolf-hunted moose create hotspots of forest fertility by enriching the soil with biochemicals. Due to this sudden up-tick in nutrients, microbial and fungal growth explodes, in turn providing extra nutrients for plants near the kill.


Tsavo lions ate 35 people, not 135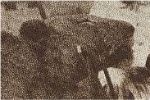 (11/02/2009) A recent study in the Proceedings of the National Academy of Sciences has shown that the two man-killing lions of Tsavo very likely did not kill and eat as many people as claimed. Looking at hair and bone samples from the pair of male lions, now resting in the Chicago Field Museum, researchers were able to determine that the Tsavo lions likely killed and ate approximately 35 people, not 135 as claimed by Lieutenant Colonel John H. Patterson. Patterson became famous for shooting and killing the lions in December 1898. For nine months the two lions terrorized a railroad camp in Kenya.


Tiger rescued from poachers in Malaysia perishes from injuries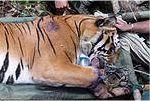 (10/29/2009) Rescued in early October from a poacher's snare, a Malayan tiger has died from stress and infection due to its injuries. The 120 kilogram (264 pound) male tiger died on October 19th in the Malacca Zoo after undergoing surgery to amputate its right foreleg, which two weeks before had been caught in a poacher's snare and severely injured. "It broke my heart as I was there during the rescue. Everyone had such high hopes of the tiger being released back into the wild after its treatment at the zoo, and no one spoke of the in-betweens," says Reuben Clements.


Language and conservation: why words matter


(10/28/2009) The words we choose matter. Benjamin Lee Whorf, an influential American linguist theorized that the language one speaks directly impacts our thoughts; he is quoted as saying, "language shapes the way we think, and determines what we can think about". If this is the case then those who believe in conservation must select their words wisely. My wife and I recently traveled to Africa where we visited wildlife parks in both Zimbabwe and Botswana. The animals we encountered and the scenes we were fortunate enough to witness proved so beautiful and wondrous that I have a difficult time describing them—at least in any way that accurately depicts the experience.


Scientists discover that bats practice oral sex

(10/28/2009) The short-nosed fruit bat Cynopterus sphinx is the first bat species to have been observed engaging in oral sex.


New reserve created in Cambodia with REDD in mind

(10/26/2009) Cambodia's Royal Government's Council of Ministers has declared the creation of the Seima Protection Forest, a 1,100 square miles (2,849 square kilometers) park home to tigers, elephants, and endangered primates. The park's creation was developed in part by the Wildlife Conservation Society's (WCS) "Carbon for Conservation" program, which intends to protect high-biodiversity ecosystems while raising funds through carbon sequestration schemes such as Reducing Emission from Deforestation and Degradation (REDD).


The faster, fiercer, and always surprising sloth, an interview with Bryson Voirin



(10/25/2009) Sloths sleep all day; they are always slow; and they are gentle animals. These are just some of the popular misconceptions that sloth-scientist and expert tree-climber, Bryson Voirin, is overturning. After growing up among the wild creatures of Florida, spending his high school years in Germany, and earning a Bachelors degree in biology and environment at the New College of Florida, Voirin found his calling. At the New College of Florida, Voirin "met Meg Lowman, the famous canopy pioneer who invented many of the tree climbing techniques everyone uses today."


Perfect shot of the rare Iberian wolf wins nature photo contest

(10/22/2009) It's hard to believe the shot is real: it's that good. But a photo of a rare Iberian wolf—a subspecies of the gray wolf—jumping a fence has won the 45th Veolia Environment Wildlife Photo of the Year award. The photographer, Jose Luis Rodriguez, has said that he hopes the haunting image will inspire the people of Spain to be proud to have this endangered animal still roaming their countryside.


The Yangtze River may have lost another inhabitant: the Chinese paddlefish

(10/22/2009) In December of 2006 it was announced that the Yangtze River dolphin, commonly known as the baiji, had succumbed to extinction. The dolphin had survived on earth for 20 million years, but the species couldn't survive the combined onslaught of pollution, habitat loss, boat traffic, entanglement in fishing hooks, death from illegal electric fishing, and the construction of several massive dams. Now, another flagship species of the Yangtze River appears to have vanished.


Kenya's pain, part two: decades of wildlife decline exacerbated by drought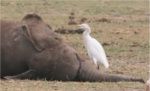 (10/20/2009) Not many years ago if you were planning a trip to Africa to see wildlife, Kenya would be near the top of the list, if not number one. Then violent riots in late 2007 and early 2008 leaving a thousand dead tarnished the country's image abroad. When calm and stability returned, Kenya was again open for tourism, and it's true that most travelers were quick to forget: articles earlier this year announced that even with the global economic crisis Kenya was expecting tourism growth. However, a new disaster may not be so quickly overcome.


Illegal ivory demand could wipe out Africa's elephants by 2025

(10/20/2009) Nearly twenty years ago the ivory trade was banned by Convention on International Trade in Endangered Species (CITES). Many saw this as the most important step in preventing the continued loss of elephants at the hands of poachers, and for awhile poaching slowed down. But now elephants are in danger again: a report by the International Fund for Wildlife Welfare (IFWW) states that an astounding 38,000 elephants are killed for their tusks annually—over a hundred every day.


Tiger success story turns bleak: poachers decimating great cats in Siberia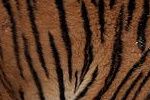 (10/18/2009) There were two bright spots in tiger conservation, India and Russia, but both have dimmed. Last year India announced that a new survey found only 1,411 tigers, instead of the previous estimation of 3,508, and now Russian tigers may be suffering a similar decline. The Siberian Tiger Monitoring Program—a collaboration between the Wildlife Conservation Society (WCS) and several Russia government organizations—has found evidence that after a decade of stability the Siberian tiger's population may be falling. This year's annual survey, which covers only a portion of tiger habitat in Russia, found only 56 adult tigers: a forty percent decrease from the average of 95 tigers. While the cause of this year's decline may be weather-related, researchers fear something far more insidious is going on.



Page 1 | Page 2 | Page 3 | Page 4 | Page 5 | Page 6 | Page 7 | Page 8 | Page 9 | Page 10 | Page 11 | Page 12 | Page 13 | Page 14 | Page 15 | Page 16 | Page 17 | Page 18 | Page 19 | Page 20 | Page 21 | Page 22 | Page 23