News articles on malaysia

---
Mongabay.com news articles on malaysia in blog format. Updated regularly.





Girls Scouts censors Facebook page after coming under criticism for product linked to rainforest loss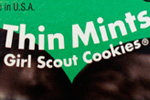 (05/04/2011) Girls Scouts USA has censored its Facebook page after receiving comments criticizing the organization, according to Rainforest Action Network (RAN). RAN along with Change.org and two Girl Scout activists, Rhiannon Tomtishen and Madison Vorva, declared today a social media day of activism against the Girl Scouts for using palm oil in their popular cookies. The oil has been linked to rainforest destruction in Indonesia and Malaysia.


Palm oil lobby attacks World Bank's new social and environmental safeguards

(04/18/2011) Groups funded by the palm oil industry lashed out at the World Bank's new framework to resume lending to the palm oil sector.


Malaysian palm oil giant in fight with forest people gets rebuke from RSPO

(04/06/2011) A Malaysian palm oil company facing criticism for a land use dispute with forest people in Borneo has been suspended from the Roundtable on Sustainable Palm Oil (RSPO), an eco-certification body.


Japan disaster to put logging pressure on rainforests in Indonesia, Malaysia

(04/05/2011) The tragic earthquake and tsunami that hit Japan last month is likely to boost wood imports into the recovering nation, adding increased pressure on the already imperiled rainforests of Southeast Asia. Even before the disaster, Japan was the world's number one importer of wood chips and plywood and the second largest importer of logs. Japan usually imports plywood from China, Malaysia, and Indonesia, however the forests of Southeast Asia are facing tremendous loss due to logging and clearing for industrial-scale agriculture, such as palm oil.


Indigenous community takes court ruling into own hands and seizes oil palm plantation

(03/31/2011) A community in Malaysian Borneo seized an oil palm plantation belonging to the IOI Group after the palm oil giant failed to respect the terms of a court ruling that the plantation was established on native customary land, reports the Rainforest Action Network (RAN).


Fiji eyes investment from Malaysian palm oil industry

(03/30/2011) Officials in Fiji met with investors from the Malaysian palm oil industry this week to discuss the potential development of oil palm plantations in the Pacific island nation, reports FijiVillage.com.


Google Earth reveals stark contrast between Sarawak's damaged forests and those in neighboring Borneo states

(03/28/2011) Images from Google Earth show a sharp contract between forest cover in Sarawak, a state in Malaysian Borneo, and the neighboring countries of Brunei and Indonesia at a time when Sarawak's Chief Minister Pehin Sri Abdul Taib Mahmud is claiming that 70 percent of Sarawak's forest cover is intact.


Sawarak chief minister claims 70% of forest intact, invites independent observers to verify

(03/28/2011) Embattled Chief Minister of Sarawak Pehin Sri Abdul Taib Mahmud challenged independent observers to demonstrate that anything less than 70 percent of the Malaysian state's forest cover is "intact" rain forest, according to an interview with Sarawak Reports, a pro-Taib web site created earlier this month.


Pet trade, palm oil, and poaching: the challenges of saving the 'forgotten bear'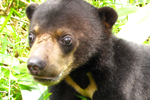 (03/20/2011) Siew Te Wong is one of the few scientists who study sun bears (Ursus malayanus). He spoke with Laurel Neme on her "The WildLife" radio show and podcast about the interesting biological characteristics of this rare Southeast Asian bear, threats to the species and what is being done to help them. Sun bears are the smallest of the eight bear species. They're about half the size of a North American black bear and typically sport a tan crescent on their chests. Similar to the "moon bear," or Asian black bear, the sun bear's name comes from this marking, which looks like a rising or setting sun.


Goodbye national parks: when 'eternal' protected areas come under attack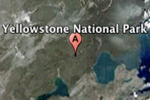 (03/17/2011) One of the major tenets behind the creation of a national park, or other protected area, is that it will not fade, but remain in essence beyond the pressures of human society, enjoyed by current generations while being preserved for future ones. The protected area is a gift, in a way, handed from one wise generation to the next. However, in the real world, dominated by short-term thinking, government protected areas are not 'inalienable', as Abraham Lincoln dubbed one of the first; but face being shrunk, losing legal protection, or in some cases abolished altogether. A first of its kind study, published in Conservation Letters, recorded 89 instances in 27 countries of protected areas being downsized (shrunk), downgraded (decrease in legal protections), and degazetted (abolished) since 1900. Referred to by the authors as PADDD (protected areas downgraded, downsized, or degazetted), the trend has been little studied despite its large impact on conservation efforts.


Coalition calls on Europe to label palm oil on food products

(03/15/2011) Do you have the right to know whether the chocolate bar you're munching on includes palm oil, which is blamed for vast deforestation in Malaysia and Indonesia? How about that frozen pizza? According to a coalition of environmental and conservation groups it's time for food manufacturers to add palm oil to the label in Europe, instead of currently being listed as simply, and erroneously (palm kernels are fruits), 'vegetable oil'.


Japan's earthquake disaster may boost rainforest logging in Borneo

(03/13/2011) Malaysian loggers say Japan's recovery from last week's devastating earthquake and tsunami will boost demand for rainforest timber, reports the Borneo Post.


Report: corruption in Sarawak led to widespread deforestation, violations of indigenous rights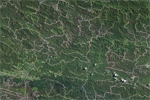 (03/10/2011) At the end of this month it will be 30 years since Abdul Taib Mahmud came to power in the Malaysian state of Sarawak. Environmentalists are using the occasion, along with new revelations, to highlight corruption and nepotism they say have characterized his regime. Chief Minister Taib and his decades-long administration are no strangers to such allegations, but a new report from the indigenous-rights group Bruno Manser Fund (BMF)—amid criticism from independent media sources, such as Sarawak Report and Radio Free Sarawak—are adding fuel to the fire. Most recently, the report describes in great detail how the tropical timber trade in Sarawak has undercut indigenous groups while toppling some of the world's greatest rainforests, all at the expense of the Sarawak people.


First large-scale map of oil palm plantations reveals big environmental toll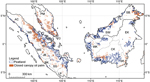 (03/07/2011) Expansion of industrial oil palm plantations across Malaysia and Indonesia have laid waste to vast areas of forest and peatlands, exacerbating greenhouse gas emissions and putting biodiversity at risk, reports a new satellite-based analysis that maps mature oil palm estates across Peninsular Malaysia, Borneo, and Sumatra.


Photo: slaughtered great hornbill by soldiers raises ire [warning: graphic image]

(02/27/2011) A photo of an illegally killed great pied hornbill (Buceros bicornis) by what appears to be Malaysian soldiers has angered environmentalists in Malaysia, according to the New Strait Times. The photo was posted on Facebook last year.


Photo gallery: Borneo paradise saved from beachside coal plant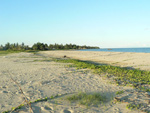 (02/22/2011) Last week the Malaysian government announced it had canceled a plan to build a coal-fired plant in the state of Sabah. The coal plant would have rested on a beach overlooking the Coral Triangle, one of the ocean's most biodiverse ecosystems, and 20 kilometers from Tabin Wildlife Reserve, a rainforest park home to endangered orangutans, Sumatran rhinos, Bornean elephants, and thousands of other species. The cancellation followed a long campaign by a group of environmental and human right organizations dubbed Green SURF (Sabah Unite to Re-power the Future), which argued that the coal plant would have imperiled ecosystems, ended artisanal fishing in the area, hurt tourism, and tarnished Sabah's reputation as a clean-green state.


Sarawak government mocks its indigenous people

(02/20/2011) The Sarawak government mocked the plight of its rainforest people in a press release issued earlier this month, says a rights' group.


Environmentalists and locals win fight against coal plant in Borneo

(02/16/2011) Environmentalists, scientists, and locals have won the battle against a controversial coal plant in the Malaysian state of Sabah in northern Borneo. The State and Federal government announced today that they would "pursue other alternative sources of energy, namely gas, to meet Sabah's power supply needs." Proposed for an undeveloped beach on the north-eastern coast of Borneo, critics said the coal plant would have threatened the Coral Triangle, one of the world's most biodiverse marine ecosystems, and Tabin Wildlife Reserve, home to Critically Endangered Sumatran rhinos and Bornean orangutans. Local fishermen feared that discharges from the plant would have imperiled their livelihood.


Sarawak's last nomad: indigenous leader and activist, Along Sega, dies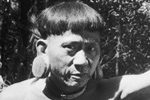 (02/03/2011) Along Sega never knew exactly how old he was, but when he passed away yesterday in a hospital far from the forest where he born, he was likely in his 70s. Leader among the once-nomadic hunter and gatherer Penan people of Borneo and mentor to Swiss activist, Bruno Manser, Along Sega will be remembered for his work to save the Penan's forest—and their lifestyle and culture—from logging companies, supported by the Sarawak government and provided muscle by the state police.


From Cambodia to California: the world's top 10 most threatened forests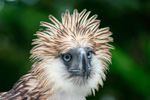 (02/02/2011) Growing populations, expanding agriculture, commodities such as palm oil and paper, logging, urban sprawl, mining, and other human impacts have pushed many of the world's great forests to the brink. Yet scientists, environmentalists, and even some policymakers increasingly warn that forests are worth more standing than felled. They argue that by safeguarding vulnerable biodiversity, sequestering carbon, controlling erosion, and providing fresh water, forests provide services to humanity, not to mention the unquantifiable importance of having wild places in an increasingly human-modified world. Still, the decline of the world's forests continues: the FAO estimating that around 10 million hectares of tropical forest are lost every year. Of course, some of these forests are more imperiled than others, and a new analysis by Conservation International (CI) has catalogued the world's 10 most threatened forests.


Malaysian palm oil producers destroying Borneo peat forests faster than ever before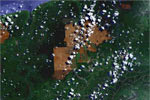 (02/01/2011) Peatlands and rainforests in Malaysia's Sarawak state on the island of Borneo are being rapidly destroyed for oil palm plantations, according to new studies by environmental group Wetlands International and remote sensing institute Sarvision. The analysis shows that more than one third (353,000 hectares or 872,000 acres) of Sarawak's peatswamp forests and ten percent of the state's rainforests were cleared between 2005 and 2010. About 65 percent of the area was converted for oil palm, which is replacing logging as timber stocks have been exhausted by unsustainable harvesting practices.


Camera trap photos: big mammals survive in fragmented forest in Borneo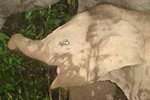 (01/30/2011) Camera trap photos taken in the fragmented forest along the Kinabatangan River in Borneo have revealed a number of key mammal species surviving despite forest loss mostly due to expanding palm oil plantations. The photos are apart of a recent program to monitor carnivores along the Kinabatangan River in the Malaysian state of Sabah by the Danau Girang Field Center (DGFC), the NGO HUTAN, Oxford University's Wildlife Conservation Research Unit (WildCRU), and the Sabah Wildlife Department.


Scientists to document impact of converting rainforest into oil palm plantations

(01/30/2011) Scientists have partnered with one of the world's largest palm oil producers to measure the impact of converting tropical forest into an oil palm plantation, reports Nature News.


Greening the world with palm oil?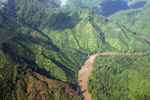 (01/26/2011) The commercial shows a typical office setting. A worker sits drearily at a desk, shredding papers and watching minutes tick by on the clock. When his break comes, he takes out a Nestle KitKat bar. As he tears into the package, the viewer, but not the office worker, notices something is amiss—what should be chocolate has been replaced by the dark hairy finger of an orangutan. With the jarring crunch of teeth breaking through bone, the worker bites into the 'bar'. Drops of blood fall on the keyboard and run down his face. His officemates stare, horrified. The advertisement cuts to a solitary tree standing amid a deforested landscape. A chainsaw whines. The message: Palm oil—an ingredient in many Nestle products—is killing orangutans by destroying their habitat, the rainforests of Borneo and Sumatra.


World's weirdest aphrodisiac: elephant-digested durian fruit

(01/20/2011) The spiky, odorous, weighty, and almost impenetrable durian fruit is considered by some to be a fine delicacy, but others a putrid horror. Its taste has been described between a delicious custard and old gym socks. Still, even durian lovers may be uncomfortable with the idea of eating the fruit after it has been consumed and expelled by a wild Asian elephant. But according to the New Straits Times recently wealthy businessmen are willing to pay over $300 for a sample of elephant-ingested durian, which they believe acts as an aphrodisiac.


Picture: rare cat photographed in Borneo not believed to be extinct

(01/15/2011) Camera traps have photographed a rare small cat species in Borneo, but contrary to claims in The Telegragh, which reported on the story, the Bornean bay cat was not believed to be extinct, only rare.


Malaysian customs seizes 1,800 trafficked reptiles

(01/04/2011) Malaysia ended 2010 with the confiscation of 4.3 metric tons of reptiles near the Thai border on December 20th, reports the Wildlife Trade Monitoring Network, TRAFFIC. The confiscation was the largest of the year and consisted of over 1,800 monitor lizards, snakes, freshwater turtles, and tortoises.


Malaysia undermines commitment to protect Coral Triangle, backtracks on climate pledge

(12/22/2010) The Malaysian government will proceed with a plan to install a second-hand coal plant from China on the edge of the Coral Triangle in Borneo despite widespread condemnation from environmental groups and local people, reports Green SURF, a coalition that opposes the project.


Rainforest people sue logging company, Sarawak govt over planned deforestation

(12/22/2010) A community of forest people is taking a logging company and the state government of Sarawak to court over a plan to log 15,000 hectares of tropical rainforest, reports the Bruno Manser Fund.


Sarawak to double oil palm plantations by focusing on native customary forest

(11/30/2010) Sarawak plans to double its oil palm estate by 2020, reports The Star.


Despite strong local opposition, Malaysia to push forward on second-hand coal plant in Borneo

(11/26/2010) Despite strong local opposition, a Malaysian utility company will resubmit a detailed environmental impact assessment (DEIA) for a coal plant in Sabah, on the island of Borneo, according to Green SURF, a coalition of Malaysian environmental groups. The plant—twice relocated due to opposition and environmental concerns—had earlier been rejected due to gross errors in the original DEIA.


Reforestation effort launched in Borneo with nearly-extinct rhinos in mind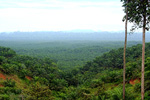 (11/18/2010) The Rhino and Forest Fund (RFF) has partnered with the Forestry Department of Sabah in northern Borneo to launch a long-term reforestation project to aid Malaysia's threatened species with particular emphasis on the Bornean rhino (Dicerorhinus sumatrensis harrissoni), one of the world's most imperiled big mammals. The reforestation project will be occurring in and adjacent to Tabin Wildlife Reserve, which is surrounded on all sides by oil palm plantations.


U.S. companies should help drive push toward sustainable palm oil


(11/09/2010) U.S. companies should take a leadership role in helping ensure that palm oil production is sustainable and does not come at the cost of forests, climate, and communities, argues a new report published ahead of the annual meeting of the Roundtable on Sustainable Palm Oil (RSPO). The report, published by the National Wildlife Federation (NWF), says that while the U.S. is only a minor consumer of palm oil, its demand for the vegetable oil is fast rising, increasing four-fold since 2006. Palm oil, which is among the cheapest of vegetables owing to its high yield, is now found in up to 50 percent of packaged retail food products.


Wildlife trafficker gets 5 years in Malaysian prison

(11/04/2010) A Malaysian court sentenced notorious wildlife trafficker Anson Wong to five years in jail, reports The Star.


Over 20,000 pangolins illegally poached in Borneo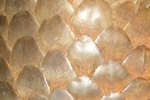 (10/28/2010) Notebooks confiscated by the Sabah Wildlife Department (SWD) reveal that 22,000 Sunda pangolins (Manis javanica) were illegally poached from May 2007 to January 2009 in the Malaysian state in northern Borneo. The number, in fact, may be significantly higher since the logbooks didn't cover over a third of the time period. The logbooks were analyzed by TRAFFIC, an organization devoted to combating the illegal trade in wildlife.


Forest logging zones in Malaysia to be converted for oil palm

(10/25/2010) The government of Terengganu, a state in peninsular Malaysia, will clear forests along its border to establish oil palm plantations, reports Malaysian state media.


Oil palm plantation fires driving air pollution in Singapore

(10/24/2010) Oil palm plantation fires in Sumatra are contributing to air pollution in Singapore, according to Indonesia's forestry minister.


Misleading claims from a palm oil lobbyist

(10/23/2010) In an editorial published October 9th in the New Straits Times ("Why does World Bank hate palm oil?"), Alan Oxley, a former Australian diplomat who now serves as a lobbyist for logging and plantation companies, makes erroneous claims in his case against the World Bank and the International Finance Corp (IFC) for establishing stronger social and environmental criteria for lending to palm oil companies. It is important to put Mr. Oxley's editorial in the context of his broader efforts to reduce protections for rural communities and the environment.


Foreign corporations devastating Papua New Guinea rainforests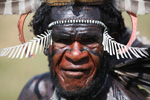 (10/21/2010) A letter in Nature from seven top scientists warns that Papua New Guinea's accessible forest will be lost or heavily logged in just ten to twenty years if swift action isn't taken. A potent mix of poor governance, corruption, and corporate disregard is leading to the rapid loss of Papua New Guinea's much-heralded rainforests, home to a vast array of species found no-where else in the world. "Papua New Guinea has some of the world's most biologically and culturally rich forests, and they're vanishing before our eyes," author William Laurance of James Cook University in Cairns, Australia, said in a statement.


Photos: ants take top prize at Veolia Wildlife Environment Photography contest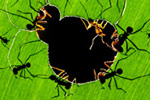 (10/21/2010) An image of nocturnal ant silhouettes systematically devouring a leaf in Costa Rica has given Hungarian photographer, Bence Máté, the much-coveted Veolia Wildlife Environment Photographer of the Year award. In addition to being named Photographer of the year, Máté also won the Erik Hosking award, given to a young photographer (ages 18-26) for a portfolio of images, for images taken in Costa Rica, Brazil, and Hungary.


Malaysia/Indonesia partnership proposed to counter environmental complaints over palm oil

(10/18/2010) Malaysia and Indonesia should establish "a joint council based in Europe and the United States" to boost the image of palm oil and counter criticism from environmental and human rights groups, a Malaysian minister told Malaysia state press.


Citizens of 188 countries challenge leaders on climate change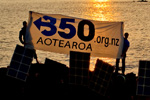 (10/11/2010) As world leaders continue to fumble a coherent, rapid, and comprehensive response to climate change, citizens from around the world yesterday sent a message to inert politicians by participating in over 7,300 events against climate change, according to 350.org, the head organizer of the day dubbed the 'Global Work Party'. "The fossil fuel industry may have thought that the collapse of the Copenhagen talks and its victory in the U.S. Congress were the final word—that people would give up in discouragement," said, Bill McKibben, founder of 350.org, so-called because 350 parts per millions (ppm) is the 'safe' amount of carbon in the atmosphere according to many scientists. Currently the concentration is around 390 ppm.


Photos: Massive logjam in Borneo blocks Malaysia's longest river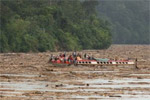 (10/10/2010) A massive 50-km-long (30-mi) logjam has blocked the Rajang river in Sarawak, Malaysian Borneo, bringing river traffic to a standstill and posing a threat to riverbank communities, reports Malaysian state media, Bernama. The Rajang, Malaysia's longest river, is presently unnavigable, according to Bernama. The source of the logs and debris is believed to be the Baleh River and upper tributaries of the Rajang. Heavy rain reportedly triggered a landslide or landslides at log ponds at a major timber camp.


Loss of old growth forest continues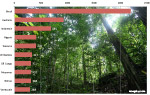 (10/06/2010) A new global assessment of forest stocks by the U.N. Food and Agriculture Organization (FAO) shows continuing loss of primary forests since 2005 despite gains in the extent of protected areas. FAO's Global Forest Resources Assessment 2010 reveals some 13 million hectares of forest were cleared between 2000 and 2010, down from around 16 million hectares per year during the 1990s. Loss of primary forest—mostly a consequence of logging—averaged 4.2 million hectares per year, down from 4.7 million hectares per year in the 1990s.


Endangered species listing could hit Malaysian Borneo's timber trade

(10/04/2010) Sarawak fears its timber industry may be adversely affected by a proposal to list three genera of Dipterocarp trees as threatened, reports The Star.


Wildlife permits revoked for 'Snakes on a Plane' animal trafficker in Malaysia

(10/02/2010) Wildlife smuggler Anson Wong and his wife Cheah Bing Shee had their business licenses and wildlife permits revoked after the notorious trafficker was convicted of attempting to illegally take nearly 100 snakes out of Malaysia, reports the Star.


Free availability of satellite imagery has boosted deforestation monitoring applications, but risk of data gap looms


(09/29/2010) In recent years there has been an explosion in the number of satellite-based monitoring applications and technologies, which is perhaps best exemplified in the eyes of the public by Google Earth, which allows anyone with a decent internet connection to view overhead images of nearly any place on Earth. But these new applications are also helping scientists more effectively monitor environmental change, including the fluctuations in polar sea ice, shifts in oceanic plankton, and deforestation. An important factor in the expanded use of satellite imagery has been the U.S. government's free Landsat Data Distribution Policy, which allows free or inexpensive access to data captured by Landsat satellites, which have been collected data on a regular basis since 1972. But the Landsat program is not presently operating at its full capacity, increasing the risk of a 'data gap' before a new system is in place in 2012.


Eco-friendly palm oil initiative censures company linked to deforestation

(09/23/2010) The Roundtable On Sustainable Palm Oil (RSPO), a body the sets standards for eco-friendly palm oil production, on Thursday said Indonesian palm oil producer Sinar Mas Agro Resources and Technology (SMART) breached its sustainability criteria and faces expulsion, reports AFP.


Another food goliath falls to palm oil campaign


(09/22/2010) One of the world's biggest food makers, General Mills, has pledged to source only sustainable and responsible palm oil within five years time. With this announcement, General Mills becomes only the most recent food giant to pledge to move away from problematic sources of palm oil, which is used in everything from processed foods to health and beauty products. Nestle made a similar pledge earlier this year after a brutalizing social media campaign that lasted for months while Unilever, the world's biggest palm oil buyer, has been working closely with green groups for years.


'Snakes on a plane' trafficker gets 6 months in jail

(09/06/2010) Notorious wildlife trafficker Anson Wong has been fined 190,000 Malaysian ringgit ($61,000) and sentenced to 6 months in jail for attempting to smuggle 95 boa constrictors, reports the Malaysian Star.



Page 1 | Page 2 | Page 3 | Page 4 | Page 5 | Page 6 | Page 7 | Page 8 | Page 9 | Page 10 | Page 11