News articles on latin america

---
Mongabay.com news articles on latin america in blog format. Updated regularly.





Government policy contributes to huge drop in Amazon deforestation in Brazil

(03/28/2012) Roughly half of the 70 percent decline in deforestation in the Brazilian Amazon between 2005 and 2009 can be attributed to policies enacted by the Brazilian government, finds an analysis published by the Climate Policy Initiative (CPI), a group funded by George Soros. The measures helped avoid 62,000 square kilometers of deforestation and 620 million tons of carbon dioxide emissions that would have otherwise occurred.


Indigenous groups fight for recognition and illumination in Peru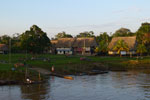 (03/26/2012) "Shh, wait here," Wilson told me. I ducked down behind the buttress of a large tree to wait. We had been walking through the jungle for a few hours. At first we followed a path through the undergrowth, a wet world of ferns, trunks and lianas speckled with the sunlight that made it down through the canopy and understory, but soon we simply walked along a route Wilson picked out. I had been trying to concentrate on the myriad sounds: cicadas were the background and various small birds tweeted from different points. We were listening and looking for signs that would lead us to prey—perhaps the calm whistle of a perdiz or the scent—marking of a boar—but just before Wilson became excited I had heard nothing. He stopped and said, "Red monkeys," pointing ahead.


Greenpeace calls for zero deforestation globally by 2020

(03/22/2012) Greenpeace reiterated its call for an end to deforestation in Brazil by 2015 and globally by 2020 during its launch of an awareness-raising expedition down the Amazon River aboard the Rainbow Warrior.


3 new private conservation reserves established by communities in Peru

(03/21/2012) Three new private conservation areas in the Amazon-Andes region of Peru will help buffer the country's national park system while offering new opportunities for local people to benefit from protecting ecosystems.


Invasive primates threaten Atlantic Forest natives

(03/19/2012) Scientists have called for the removal of eight invasive primates from Brazil's imperiled Atlantic Forest in a new study published in mongabay.com's open access journal Tropical Conservation Society. The researchers fear that the eight alien monkeys could hurt other species due to increased competition, predation, and possible disease.


Gold mining in the Peruvian Amazon: a view from the ground


(03/15/2012) On the back of a partially functioning motorcycle I fly down miles of winding footpath at high-speed through the dense Amazon rainforest, the driver never able to see more than several feet ahead. Myriads of bizarre creatures lie camouflaged amongst the dense vines and lush foliage; flocks of parrots fly overhead in rainbows of color; a moss-covered three-toed sloth dangles from an overhanging branch; a troop of red howler monkeys rumble continuously in the background; leafcutter ants form miles of crawling highways across the forest floor. Even the hot, wet air feels alive.


Amazon plant yields miracle cure for dental pain

(03/14/2012) The world may soon benefit from a plant long-used by indigenous people in the Peruvian Amazon for toothaches, eliminating the need for local injections in some cases. Researchers have created a medicinal gel from a plant known commonly as spilanthes extract (Acmella Oleracea), which could become a fully natural alternative to current anesthetics and may even have a wide-range of applications beyond dental care.


Animal photos of the day: the most elusive bird in the world?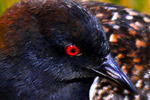 (03/12/2012) Few people have ever laid eyes on the Junin rail (Laterallus tuerosi). Located in a single lake in Peru, the well-camouflaged bird hides spends its time deep in marshes to avoid predators. This behavior has also allowed to largely avoid human onlookers, making it one of the world's most difficult birds to observe.


International Labor Organization raps Brazil over monster dam

(03/07/2012) The UN's International Labor Organization (ILO) has released a report stating that the Brazilian government violated the rights of indigenous people by moving forward on the massive Belo Monte dam without consulting indigenous communities. The report follows a request last year by the The Inter-American Commission on Human Rights for the Brazilian government to suspend the dam, which is currently being constructed on the Xingu River in the Amazon.


Rally calls on Brazil President to veto new forest code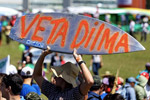 (03/07/2012) A coalition of 200 organizations, known as the Comitê Brasil in Defense of Forests and Sustainable Development, rallied today in Brasilia against proposed changes to Brazil's Forestry Code. The code, which was supposed to be voted on this week but has been delayed to shore up more support, would make changes in over 40-year-old code that some conservationists fear could lead to further deforestation in the Amazon. Protestors called on the President of Brazil, Dilma Rousseff, to veto the bill as it stands now, holding signs exclaiming, "Veta Dilma!" ("Veto it Dilma!").


Innovative program seeks to safeguard Peruvian Amazon from impacts of Inter-Oceanic Highway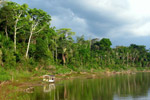 (03/06/2012) Arbio was begun by Michel Saini and Tatiana Espinosa Q. in the Peruvian Amazon region of Madre de Dios. The project focuses on a protective response to the increased encroachment and destructive land use driven by development. The recent construction of the Inter-Oceanic Highway in the Madre de Dios area presents an enormous threat to forest biodiversity. Arbio provides opportunities to help establish a buffer zone near the road to limit intrusive agricultural and deforestation activities.


World's most toxic frog gets new reserve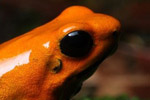 (03/05/2012) Touching a wild golden poison frog could kill you within minutes: in fact, a single golden poison frog, whose Latin name Phyllobates terribilis is even more evocative than its common one, is capable of killing 10 humans with its one milligram dose of poison. Yet the deadly nature of this tiny frog has not stopped it from nearing extinction. Now, in a bid to save the species, the World Land Trust (WLT) and Colombian NGO ProAves have teamed up to establish a 50 hectare (124 acres) reserve in the Chocó rainforest.


Tourism for biodiversity in Tambopata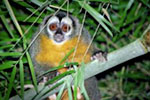 (02/27/2012) Research and exploration in the Neotropics are extraordinary, life-changing experiences. In the past two decades, a new generation of collaborative projects has emerged throughout Central and South America to provide access to tropical biodiversity. Scientists, local naturalists, guides, students and travelers now have the chance to mingle and share knowledge. Fusion programs offering immersion in tropical biology, travel, ecological field work, and adventure often support local wilderness preservation, inspire and educate visitors.


Photo: new cookies-and-cream insect surprises researchers in Belize

(02/21/2012) Scientists have discovered the first ever insect in the Ripipterygidae family in Belize. Measuring only 5 millimeters (0.19 inches), the tiny insect uses its powerful legs to leap away from predators much like a grasshopper.


Brazil's plan to cut protected areas for dams faces constitutional challenge

(02/17/2012) Federal public prosecutors in Brazil have challenged a plan to strip protected status from 86,288 hectares of land to make way for five new dams, reports International Rivers. The challenge is set to be heard by Brazil's Supreme Court.


'Gold' standard for REDD forest conservation project in Colombia's Choco

(02/15/2012) A pioneering project to reduce deforestation and forest degradation in a former conflict zone in Colombia has won gold certification under the Climate, Community, and Biodiversity (CCB) standard. The accreditation will help local communities access carbon finance in their efforts to safeguard biologically-rich forests.


Photo: new blue, red, yellow lizard discovered in the Andes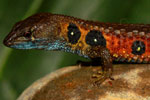 (02/13/2012) Researchers have discovered a new species of lizard in the Peruvian Andes, whose males sport beautiful colors, according to a paper in ZooKeys. The highest-dwelling known species of the genus Potamites, the new lizard, dubbed Potamites montanicola, was found in forest streams at 1,500 to 2,000 meters (4,900 to 6,500 feet). The species was discovered as apart of a biodiversity monitoring program by COGA, a Peruvian fossil fuel company.


New rainforest and indigenous reserve established in Peru

(02/07/2012) On February 4th, the Peruvian government and a small indigenous group created a new Amazon reserve, dubbed the Maijuna Reserve. Located in northeastern Peru, the 390,000 hectare (970,000 acres) reserve is larger than California's Yosemite National Park and over three times the size of Hong Kong.


Photos of the day: a celebration of wetlands (for World Wetlands Day)


(02/02/2012) Forget the groundhogs, February 2nd is also World Wetland Day, commemorating the historic convention of wetlands in Ramsar, Iran in 1971. The Ramsar Treaty was an international agreement meant to address the loss and degradation of wetlands worldwide.


Fungus from the Amazon devours plastic

(02/02/2012) Students from Yale University have made the amazing discovery of a species of fungus that devours one of the world's most durable, and therefore environmentally troublesome, plastics: polyurethane. The new species of fungus, Pestalotiopsis microspora, is even able to consume polyurethane in zero-oxygen (anaerobic) conditions, which would be important in eating plastics in the deep dark layers of landfills where little sunlight, water, or oxygen is found.


Photo of the day: super-abundance of life found in Amazon park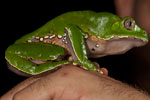 (02/02/2012) Surveying a little-explored park in the Peruvian Amazon has paid off in dividends: researchers with the Wildlife Conservation Society (WCS) have cataloged 365 species that had not yet been recorded in Bahuaja Sonene National Park. The never-before recorded species included two bats, thirty birds, and over two hundred butterflies and moths.


Majority of Andes' biodiversity hotspots remain unprotected


(02/01/2012) Around 80 percent of the Andes' most biodiverse and important ecosystems are unprotected according to a new paper published in the open-access journal BMC Ecology. Looking at a broad range of ecosystems across the Andes in Peru and Bolivia, the study found that 226 endemic species, those found no-where else, were afforded no protection whatsoever. Yet time is running out, as Andean ecosystems are undergoing incredible strain: a combination of climate change and habitat destruction may be pushing many species into ever-shrinking pockets of habitat until they literally have no-where to go.


Group releases close-up photos of 'uncontacted' tribe in Peru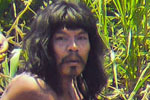 (02/01/2012) New photos provide visual evidence of just how close the long-isolated tribe of Mashco-Piro people in the Amazon rainforest are to being contacted by the outside world—a perilous moment for tribes highly susceptible to disease and likely to defend their people and territory with weapons. According to indigenous rights NGO Survival International, the Maschco-Piro tribe has been seen more frequently outside of their forest home in Manu National Park in recent years. Some experts blame illegal logging in the park and helicopters used in oil and gas projects for the sightings.


New meteorological theory argues that the world's forests are rainmakers


(02/01/2012) New, radical theories in science often take time to be accepted, especially those that directly challenge longstanding ideas, contemporary policy or cultural norms. The fact that the Earth revolves around the sun, and not vice-versa, took centuries to gain widespread scientific and public acceptance. While Darwin's theory of evolution was quickly grasped by biologists, portions of the public today, especially in places like the U.S., still disbelieve. Currently, the near total consensus by climatologists that human activities are warming the Earth continues to be challenged by outsiders. Whether or not the biotic pump theory will one day fall into this grouping remains to be seen. First published in 2007 by two Russian physicists, Victor Gorshkov and Anastassia Makarieva, the still little-known biotic pump theory postulates that forests are the driving force behind precipitation over land masses.


Brazilian mining company connected to Belo Monte dam voted worst corporation

(01/31/2012) The world's second largest mining company, Vale, has been given the dubious honor of being voted the world's most awful corporation in terms of human rights abuses and environmental destruction by the Public Eye Awards. Vale received over 25,000 votes online, likely prompted in part by its stake in the hugely controversial Brazilian mega-dam, Belo Monte, which is being constructed on the Xingu River. An expert panel gave a second award to British bank Barclay's for speculation on food prices, which the experts stated was worsening hunger worldwide.


Saving the world's biggest river otter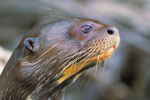 (01/30/2012) Charismatic, vocal, unpredictable, domestic, and playful are all adjectives that aptly describe the giant river otter (Pteronura brasiliensis), one of the Amazon's most spectacular big mammals. As its name suggest, this otter is the longest member of the weasel family: from tip of the nose to tail's end the otter can measure 6 feet (1.8 meters) long. Living in closely-knit family groups, sporting a complex range of behavior, and displaying almost human-like capricious moods, the giant river otter has captured a number of researchers and conservationists' hearts, including Dutch conservationist Jessica Groenendijk.


Picture of the day: the world's largest bromeliad

(01/30/2012) Found in the Andes of Peru and Bolivia, the world's biggest bromeliad Puya raimondii is imperiled by climate change and human disturbances.


Brazil begins preliminary damming of Xingu River as protests continue

(01/19/2012) Damming of the Xingu River has begun in Brazil to make way for the eventual construction of the hugely controversial, Belo Monte dam. The Norte Energia (NESA) consortium has begun building coffer dams across the Xingu, which will dry out parts of the river before permanent damming, reports the NGO International Rivers. Indigenous tribes, who have long opposed the dam plans on their ancestral river, conducted a peaceful protest that interrupted construction for a couple hours.


Geology has split the Amazon into two distinct forests


(01/19/2012) The common view of the Amazon is that it is one massive, unbroken forest. This impression is given by maps which tend to mark the Amazon by a large glob of green or even by its single name which doesn't account for regional changes. Of course, scientists have long recognized different ecosystems in the Amazon, most especially related to climate. But a new study in the Journal of Biogeography has uncovered two distinct forest ecosystems, sharply divided, caused by million of years of geologic forces.


Deforestation, climate change threaten the ecological resilience of the Amazon rainforest

(01/19/2012) The combination of deforestation, forest degradation, and the effects of climate change are weakening the resilience of the Amazon rainforest ecosystem, potentially leading to loss of carbon storage and changes in rainfall patterns and river discharge, finds a comprehensive review published in the journal Nature.


Conserving Ecuador's Paramos, the alpine tundra ecosystem of the Andes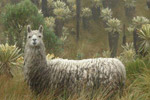 (01/17/2012) Grupo de Trabajo en Páramos del Ecuador (GTP) is a remarkable self-organized group of páramo experts that have met over the past 13 years in Quito, Ecuador. Páramo is an alpine tundra ecosystem which is located in the northern Andes of South America and adjacent southern Central America. Recently, the Grupo de Trabajo en Páramos del Ecuador published an excellent summary of their analysis from the past 13 years. Robert Hofstede, one of the editors of Páramo: Paisaje estudiado, habitado, manejado e institucionalizado, recently sat down with Mongabay.com and discussed the situation of páramo conservation in Ecuador.


Peruvian smugglers traffic illegal rainforest timber from Brazil to America

(01/11/2012) An investigation by Brazil's Federal Police has detailed a significant trade of illegally logged rainforest wood by Peruvian nationals making its way from northern Brazil to the U.S. and Mexico, reports O Globo.


Industrial palm oil production expands at expense of rainforests in Peru

(01/10/2012) Intensive palm oil production is expanding at the expense of biolologically-rich lowland rainforests in the Peruvian Amazon, reports a study published in Environmental Research Letters. The research indicates that enthusiasm for oil palm — one of the world's most lucrative crops — is taking a toll on forests outside of Southeast Asia, where the vast majority of palm oil is produced.


Colonization program remains important driver of deforestation in Brazil

(01/10/2012) Government-subsidized colonization of the Amazon rainforest remains an important driver of forest loss in Brazil, but has mixed economic value, argues a paper published in Biological Conservation.


As Amazon deforestation falls, food production rises

(01/09/2012) A sharp drop in deforestation has been accompanied by an increase in food production in the Brazilian state of Mato Grosso, reports a new study published in the journal Proceedings of the National Academy of Science. The research argues that policy interventions, combined with pressure from environmental groups, have encouraged agricultural expansion in already-deforested areas, rather than driving new forest clearing.


Weird carnivorous flower devours worms underground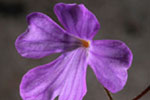 (01/09/2012) A worm measuring only a millimeter in length scoots its way through relatively massive grains of white sand. The worm, known as a nematode or roundworm, is seeking lunch in the form of bacteria. Suddenly, however, its journey is interrupted: it is caught on a large green surface. Unable to wiggle free the worm is slowly digested, becoming lunch itself for an innocuous purple flower called Philcoxia minensis.


Animal picture of the day: dueling green iguanas

(01/03/2012) Found throughout Central and South America and parts of the Caribbean, the green iguana (Iguana iguana) is a large, mostly herbivorous lizard.


Ecuador makes $116 million to not drill for oil in Amazon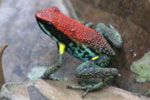 (01/02/2012) A possibly ground-breaking idea has been kept on life support after Ecuador revealed its Yasuni-ITT Initiative had raked in $116 million before the end of the year, breaking the $100 million mark that Ecuador said it needed to keep the program alive. Ecuador is proposing to not drill for an estimated 850 million barrels of oil in the Ishpingo-Tambococha-Tiputinin (ITT) blocs of Yasuni National Park if the international community pledges $3.6 billion to a United Nations Development Fund (UNDF), or about half of what the oil is currently worth. The Yasuni-ITT Initiative would preserve arguably the most biodiverse region on Earth from oil exploitation, safeguard indigenous populations, and keep an estimated 410 million tons of CO2 out of the atmosphere. However, the initiative is not without its detractors, some arguing the program is little more than blackmail; meanwhile proponents say it could prove an effective way to combat climate change, deforestation, and mass extinction.


Using palm hearts sustainably in Colombia

(12/12/2011) Long eaten by indigenous populations, palm hearts have also popular abroad, usually in fine dining establishments. However, palm hearts are cut-out of the inner core of various palm tree species, in some cases killing the tree. A new study published in mongabay.com's open access journal Tropical Conservation Society looks at the sustainability of palm heart extraction from the palm species Prestoea acuminata in the Colombian Andes. While harvesting from Prestoea acuminata does not kill the host tree, better management is needed to ensure the practice doesn't become unsustainable.


Estimating the rich diversity of galling insects

(12/12/2011) How does one estimate the number of tiny, cryptic "galling" insects without finding and describing every one (a task that could take centuries of taxonomic work)? According to a new paper in mongabay.com's open access journal Tropical Conservation Science, you count the plants. Galling insects use plant tissue for development creating a "gall," or abnormal growth on the plant. Such little-known insects include gall wasps, gall midges, aphids, and jumping plant lice. The groups are known to be highly diverse, with over 2,000 species described from the US alone; scientists have previously estimated that there may be as many as 132,000 different species.


Peru's Cocha Cashu biological station changes management

(12/08/2011) The San Diego Zoo Global Wildlife Conservancy is taking over management of the productive Cocha Cashu field station in Manu National Park, Peru. To date, nearly 600 scientific papers have come out of research conducted at the station, making it among the five most productive research stations in the Amazon and Andes. Located in a part of the Amazon rainforest that has seen little human impact, the station was founded in 1969, four years before Manu National Park was gazetted.


Yasuni ITT: the virtues and vices of environmental innovation

(12/07/2011) As the 17th Conference of the Parties to the United Nations Framework Convention on Climate Change (UNFCCC) is taking place in Durban, Ecuador has embarked on the development of a project presented as highly innovative. This project targets Yasuni National Park, which has been protected since 1979. Yasuni is home to several indigenous peoples and is a biodiversity hotspot. But it so happens that the park also sits atop a vast oil field of 846 million barrels, representing about 20 percent of the country's oil reserves. The acronym Yasuni ITT stands for Ishpingo-Tambococha-Tiputinin, which are the names of three potential zones for oil extraction.


Brazil passes controversial Forest Code reform environmentalists say will be 'a disaster' for the Amazon

(12/06/2011) The Brazilian Senate tonight passed controversial legislation that will reform the country's 46-year-old Forest Code, which limits how much forest can be cleared on private lands. Environmentalists are calling the move "a disaster" that will reverse Brazil's recent progress in slowing deforestation in the world's largest rainforests.


Featured video: saving baby orphaned sloths

(12/06/2011) The world's only sloth sanctuary works to save orphaned and injured sloths in Costa Rica. A recent short film (below) by Lucy Cooke highlights a few of the stars of the sloth sanctuary. Cooke has a new hour long film debuting on Animal Planet on December 17th at 8 PM EST, following the adventures of a number of these sloths.


Amazon rainforest loss in Brazil drops to lowest ever reported

(12/05/2011) Deforestation in the Brazilian Amazon fell to the lowest level on record between August 2010 and July 2011 according to preliminary data from Brazil's National Institute of Space Research (INPE).


Volcano and cloud forests conserved in Ecuador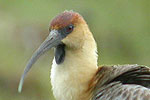 (12/05/2011) Conservation organizations and the Ecuadorian government have succeeded in securing over 250,000 acres (106,000 hectares) of cloud forest and grasslands surrounding the Antisana Volcano for protection. The area, long-used for cattle ranching, is home to Andean condors (Vultur gryphus), cougars (Puma concolor), Andean fox (Lycalopex culpaeus), silvery grebes (Podiceps occipitalis), black-faced ibis (Theristicus melanopis), spectacled bear (Tremarctos ornatus), and three species of endangered frogs. The protected area stretches from 3,900 feet (1,188 meters) to 18,700 feet (5,699 meters) above sea level.


Brazil's Forest Code vote delayed

(11/30/2011) The Brazilian Senate's much-anticipated vote over proposed changes to the country's Forest Code will take place Tuesday December 6, rather than today. The delay will give lawmakers more time to understand pending revisions to the code, which limits the amount of land private landowners can clear and restricts development in ecologically sensitive areas.


Thousands protest giant gold mine in Peru's mountains

(11/29/2011) Fearing water contamination and pollution, over ten thousand people in Cajamarca, Peru are taking part in protests against mining plans by US-company Newmont Mining Corporation. In its sixth day, the growing protests have caused flights in and out of Cajamarca to be cancelled. According to Reuters, police also clashed with protestors today, injuring two dozen.


Indigenous religious leader murdered in front of his tribe in Brazil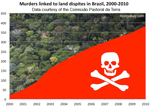 (11/28/2011) Amnesty International has called for an independent investigation of the murder of Nísio Gomes. A religious leader of the Guarani tribe, Gomes was executed by masked gunmen in front of his community earlier this month in the southwestern Brazilian state of Mato Grosso do Sul. Officials believe the gunmen were likely hired by local ranchers, who are embroiled in a land dispute with the Guarani tribe. In addition to killing Gomes, the gunmen allegedly kidnapped three young Guarani.


Ecotourism isn't bad for wildlife in the Amazon

(11/23/2011) Ecotourism doesn't hurt biodiversity, and in some cases may even safeguard vulnerable areas, concludes a new study from the Amazon in Mammalian Biology. Surveying large mammals in an ecotourism area in Manu National Biosphere, the researchers found that ecotourists had no effect on the animals. However, the researchers warn that not all ecotourism is the same, and some types may, in fact, hurt the very animals tourists come to see.



Page 1 | Page 2 | Page 3 | Page 4 | Page 5 | Page 6 | Page 7 | Page 8 | Page 9 | Page 10 | Page 11 | Page 12 | Page 13 | Page 14 | Page 15 | Page 16 | Page 17 | Page 18 | Page 19 | Page 20 | Page 21 | Page 22 | Page 23 | Page 24 | Page 25 | Page 26