News articles on latin america

---
Mongabay.com news articles on latin america in blog format. Updated regularly.





"Virgin" rain forests of Costa Rica a misnomer

(07/25/2007) Radiocarbon dating of montane forest soils in Costa Rica uncovered evidence of charcoal that shows its otherwise "virgin" tropical forests are less than 200 years old. The findings, published in the journal Biotropica, have implications for the re-establishment of rain forests after clearing.


Blue macaw population stages remarkable recovery in Brazil

(07/18/2007) One of the world's rarest parrots has made a remarkable recovery due to conservation efforts, reports the American Bird Conservancy.


Toll road could raise money for Amazon conservation

(07/15/2007) Southeastern Peru is arguably the most biodiverse place on the planet. A new highway project, already under construction, poses a great threat to this biological richness as well as indigenous groups that live in the region. While its too late to stop the road, called the Carretera Transoceanica or Interoceanic Highway, there are ways to reduce its impact on the forest ecosystem and its inhabitants.


US says Brazilian ethanol doesn't increase food prices, destroy Amazon rainforest

(07/13/2007) Brazil's surging ethanol production does not put the Amazon rainforest at risk and is not fueling higher food prices, claimed a U.S. energy official visiting Brazil.


Killers of renowned anthropologist sentenced in Brazil

(07/12/2007) The men charged with the 2005 killing of University of Vermont anthropology professor James Petersen in the Amazon rainforest were sentenced Tuesday to nearly 30 years in prison, close to the maximum under Brazilian law.


$11B Amazon rainforest dam gets initial approval

(07/10/2007) The Brazilian government has given preliminary go-ahead on a massive Amazon dam project that environmentalists and scientists say could be a potential ecological disaster.


Scientists capture first photos of extremely rare birds

(07/06/2007) Scientists have captured the first pictures of one of the world's rarest birds: the recurve-billed bushbird (Clytoctantes alixii), a species found exclusively in bamboo forests of northeastern Colombia.


450 years of Amazon research reviewed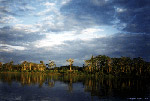 (07/02/2007) Research on the Peruvian Amazon is largely inaccessible to the people who could make most use of it, reports a comprehensive review of 2,202 texts published over the past 450 years on the Madre de Dios region of southwestern Peru. The study recommends the establishment of "a Web-based digital library for Neotropical nature" to make research more widely available.


Authorities bust multi-million dollar Amazon logging ring

(07/02/2007) Brazilian authorities have busted a logging ring that used fake permits to cut 500,000 trees in the Amazon rainforest, reports Reuters.


Norway bans tropical timber

(07/02/2007) Concerned about rising deforestation rates, Norway has banned the use of tropical timber in all public buildings, reports the Rainforest Foundation Norway.


Set back for AES on rainforest dam project in Panama

(06/26/2007) The World Heritage Committee moved to assess threats to La Amistad International Park, a World Heritage site shared by Panama and Costa Rica, from AES Corporation's planned construction of four hydroelectric dams on the park's border. The decision was based on an April 2007 petition from the Center for Biological Diversity and more than 30 other organizations in the United States, Panama, and Costa Rica.


Leading Amazon biologist imprisoned in Brazil; witch-hunt suspected

(06/23/2007) A world-renowned primatologist has been arrested in the Brazilian Amazon under charges that he was illegal sheltering 28 primates in his home, according to The Guardian. Supporters say Marc van Roosmalen, 60, has been framed by illegal loggers who have long been adversaries of the prominent conservationist.


Coffee plantations may preserve tropical bird species

(06/18/2007) Agricultural areas offer opportunities for conservation in deforested landscapes in the tropics, reports a study published in the April 2007 issue of the journal conservation Biology by Stanford University biologists.


Mining gets approval despite recent species discoveries

(06/13/2007) Suriname will allow mining in a highly biodiverse tract of forest where 24 previously unknown species were recently discovered. The decision had been expected.


An interview with author and eco-lodge pioneer Jack Ewing



(06/12/2007) In 1970 a young man went to Costa Rica, a place he initially confused with Puerto Rico, on an assignment to accompany 150 head of cattle. 37 years and several lifetimes' worth of adventures later, Jack Ewing runs a eco-lodge that serves as a model for a country now considered the world leader in nature travel.


Brazil debates $11B Amazon dam project

(06/10/2007) The eternal tension between Brazil's need for economic growth and the damage that can cause to the environment are nowhere more visible than here in this corner of the western Amazon. Now a proposal to build an $11 billion hydroelectric project here on the Madeira River, which may have the world's most diverse fish stocks, has set off a new controversy.


Google helps protect Amazon rainforest

(06/10/2007) Google is working with a indigenous tribe deep in the Amazon rainforest to protect their lands from illegal encroachment, reports the San Francisco Chronicle. For the first time, Google has confirmed details of the project. Working in conjuction with the Amazon conservation Team, Google Earth's technology is being used to monitor illegal mining and logging that threaten the lands of the Surui tribe in Brazil. Google is working with satellite providers to significantly improve image resolution in some of the most remote parts of the Amazon basin.


Amazon deforestation rates fall 89% for 2007

(06/08/2007) Deforestation rates fell by 89 percent in the Brazilian Amazon state of Mato Grosso for April 2007 compared with April 2006, according to the System Alert for Deforestation, an innovative deforestation monitoring program backed from Brazilian NGO Imazon. Mato Grosso, which has suffered some of the highest rates of deforestation of any state in the Brazilian Amazon, lost 2,268 square kilometers of forest between August 2006 and April 2007, a decline of 62 percent from the year earlier period when 5,968 square kilometers were cleared.


Amazon tribe blocks major Brazilian highway

(06/08/2007) Indigenous Amazonians have blocked a major highway in the Brazilian state of Mato Grosso to protest a series of hydroelectric dams planned on the Xingu river, one of the Amazon's largest tributaries, according to Brazzil Mag and Survival International.


Archer Daniels Midland announces Amazon biodiesel plant start date

(06/08/2007) Archer Daniels Midland (ADM) plans to start operation of its $20 million biodiesel in the Brazilian state of Mato Grosso in early August, a company official said this week, according to MarketWatch.


Dorothy Stang fought for social equity in the Amazon

(06/07/2007) Murder is not a pleasant place to start an article. Destruction of enormous amounts of virgin forest also does not help improve ones feelings and thoughts. Leaving out millions of people and talking about only the rights of thousands is pretty discouraging if you wish to be transparent, progressive and see a future for a beautiful country with enormous potential.


Can cattle ranchers and soy farmers save the Amazon?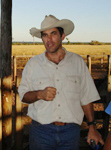 (06/06/2007) John Cain Carter, a Texas rancher who moved to the heart of the Amazon 11 years ago and founded what is perhaps the most innovative organization working in the Amazon, Alianca da Terra, believes the only way to save the Amazon is through the market. Carter says that by giving producers incentives to reduce their impact on the forest, the market can succeed where conservation efforts have failed. What is most remarkable about Alianca's system is that it has the potential to be applied to any commodity anywhere in the world. That means palm oil in Borneo could be certified just as easily as sugar cane in Brazil or sheep in New Zealand. By addressing the supply chain, tracing agricultural products back to the specific fields where they were produced, the system offers perhaps the best market-based solution to combating deforestation. Combining these approaches with large-scale land conservation and scientific research offers what may be the best hope for saving the Amazon.


Unknown tribe found in the Amazon

(06/04/2007) An unknown Indian tribe has been discovered in the Amazon rainforest reports the Associated Press. The Metyktire tribe, with about 87 members, was found in late May around 1,200 northwest of Rio de Janeiro. Brazil's Federal Indian Bureau (FUNAI) says the tribe is a subgroup of the Kayapo tribe and lives on the Kayapos, 12.1-million-acre Menkregnoti Indian reservation.


Polynesians brought chickens to Americas before Columbus


(06/04/2007) New DNS analysis shows that Polynesians introduced chickens to South America well before Christopher Columbus first set foot in the New World. The evidence supports the theory that the Americas were visited by sea-faring groups from the East prior to the arrival of Europeans. Using carbon dating and analysis DNA to determine the origin of chicken bones discovered at El Arenal, an archaeological site in Chile, a team of researchers led by Alice Storey of the University of Auckland found that the birds were descended from Polynesian stock and were introduced at least 100 years before the arrival of Europeans on the continent. The findings undermine claims that chickens were native to South America or that they were introduced by Spanish or Portuguese explorers.


Pictures of newly discovered species in Suriname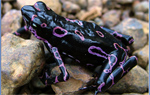 (06/04/2007) Scientists documented 467 species, including 24 species believed new to science, during a rainforest survey in eastern Suriname, South America. The expedition, led by conservation International (CI), was sponsored by two mining companies, BHP-Billiton Maatschappij Suriname (BMS) and Suriname Aluminium Company LLC (Suralco), hoping to mine the area for bauxite, the raw material used to make aluminum. conservation International said the Rapid Assessment Survey (RAP) will help "give miners guidance on protecting unique plants and animals during potential future development," according to a statement from the organization.


Rural population decline may not slow deforestation


(06/03/2007) A new paper shoots down the theory that increasing urbanization will lead to increasing forest cover in the tropics. Writing in the July issue of the journal Biotropica, Sean Sloan, a researcher from McGill University in Montreal, argues that anticipated declines in rural populations via urbanization will not necessarily result in reforestation--a scenario put forth in a controversial paper published in Biotropica last year by Joseph Wright of the Smithsonian Tropical Research Institute in Panama and Helene Muller-Landau of the University of Minnesota. Wright and Muller-Landau said that deforestation rates will likely slow, then reverse, due to declining rural population density in developing countries.


Globalization could save the Amazon rainforest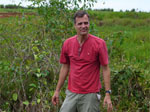 (06/03/2007) The Amazon basin is home to the world's largest rainforest, an ecosystem that supports perhaps 30 percent of the world's terrestrial species, stores vast amounts of carbon, and exerts considerable influence on global weather patterns and climate. Few would dispute that it is one of the planet's most important landscapes. Despite its scale, the Amazon is also one of the fastest changing ecosystems, largely as a result of human activities, including deforestation, forest fires, and, increasingly, climate change. Few people understand these impacts better than Dr. Daniel Nepstad, one of the world's foremost experts on the Amazon rainforest. Now head of the Woods Hole Research Center's Amazon program in Belem, Brazil, Nepstad has spent more than 23 years in the Amazon, studying subjects ranging from forest fires and forest management policy to sustainable development. Nepstad says the Amazon is presently at a point unlike any he's ever seen, one where there are unparalleled risks and opportunities. While he's hopeful about some of the trends, he knows the Amazon faces difficult and immediate challenges.


Will Amazon drought worsen in 2007?

(05/29/2007) Contrary to popular belief, the Amazon rainforest is not rainy year round. Further from the equator, rainfall is more seasonal, with dry periods that sometimes last for months.


Extortion or global warming mitigation?

(05/24/2007) Marketwatch reported more details on Ecuador's proposal to forgo development of Amazonian oil fields in exchange for payments from industrialized nations. Last month Ecuadorian President Rafael Correa said that if the South American country is compensated with half of the forecasted lost revenues, it will not exploit oil in Yasuni National Park, setting aside the area for wildlife and indigenous people. Correa said the cost would be about $350 million per year.


Saving big cats depends on science, practical interventions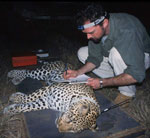 (05/21/2007) Big cats are some of Earth's largest and most threatened predators. Long persecuted as perceived threats to livestock and humans, hunted for their skins and purported medicinal values, and losing critical habitat to deforestation and conversion for agriculture, big cat populations have dwindled around the world for the past century. Given these trends, it should come as no surprise that big cats have become the focus of conservation efforts. Not only are large predators often the most vulnerable to human pressures and the first to disappear from ecosystems, but efforts to conserve them effectively help protect thousands of other species that share their habitat. At the forefront of these efforts in Dr. Luke Hunter, a biologist with the Wildlife conservation Society (WCS) where he heads their Great Cats Program. In a May 2007 interview with mongabay.com, Hunter discussed strategies for conserving carnivores and offered insight for students interested in pursuing careers in conservation science.


U.S. ethanol may drive Amazon deforestation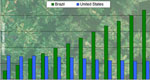 (05/17/2007) Ethanol production in the United States may be contributing to deforestation in the Brazilian rainforest said a leading expert on the Amazon. Dr. Daniel Nepstad of the Woods Hole Research Center said the growing demand for corn ethanol means that more corn and less soy is being planted in the United States. Brazil, the world's largest producer of soybeans, is more than making up for shortfall, by clearing new land for soy cultivation. While only a fraction of this cultivation currently occurs in the Amazon rainforest, production in neighboring areas like the cerrado grassland helps drive deforestation by displacing small farmers and cattle producers, who then clear rainforest land for subsistence agriculture and pasture.


Ancient Amazonian technology could save the world


(05/17/2007) Terra preta, the ancient charcoal-based soil used by ancient Amazonians to create permanently fertile agricultural lands in the rainforest, is getting serious consideration as a means to fight global warming and meet domestic energy demand, reports an article in Scientific American.


Peru makes progress on illegal mahogany logging

(05/16/2007) Last month Inrena, Peru's environmental agency, implemented regulations for mahogany loggers that will now require forest concession holders to replant ten times the logged amount of trees. Overall, the initiative calls for the production and establishment of one million of mahogany plantlets over 5 years.


New species of hummingbird discovered in Colombia

(05/15/2007) Ornithologists have discovered a previously unknown blue-and-green-throated hummingbird species in a cloud forest in Colombia, reports BirdLife International, a conservation group. The bird, called the gorgeted puffleg, measures up to 4 inches (10 cm) in length.


Amazon rainforest locks up 11 years of CO2 emissions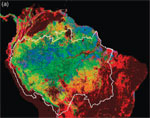 (05/08/2007) The amount and distribution of above ground biomass (or the amount of carbon contained in vegetation) in the Amazon basin is largely unknown, making it difficult to estimate how much carbon dioxide is produced through deforestation and how much is sequestered through forest regrowth. To address this uncertainty, a team of scientists from Caltech, the Woods Hole Institute, and INPE (Brazil's space agency), have developed a new method to determine forest biomass using remote sensing and field plot measurements. The researchers say the work will help them better understand the role of Amazon rainforest in global climate change.


Climate change could dramatically change forests in Central America


(05/02/2007) Drought could cause dramatic shifts in rainforest plant communities in Central America, reports a new study published in the May 3 issue of Nature. The research shows that many rainforest plants are ill-equipped to deal with extended dry periods, putting them at elevated risk from changes in climate projected for the region.


Ecuador: pay us not to develop Amazon oil reserves

(04/27/2007) Ecuador says it will wait a year to see whether the international community takes its offer to forsake development of a giant oil field in the Amazon rainforest in exchange for compensation, reports the Environmental News Service.


Chevron shareholders may be liable for billions in environmental damages

(04/25/2007) The lead lawyer in the landmark environmental lawsuit against Chevron in Ecuador is in California to warn that the oil major has failed to prepare for a possible multi-billion dollar damages bill within the coming months


Brazil splits environmental agency to fast-track development projects


(04/25/2007) Brazil will divide its environmental protection agency IBAMA into two separate entities reports Reuters. The move is expected to speed development projects in the Amazon rainforest.


AES Corp seeks to flood rainforest World Heritage site


(04/23/2007) American power company AES Corporation seeks to flood sections of Panama's La Amistad World Heritage site, alleges a coalition of more than 30 environmental groups that today filed a petition against the electric utility.


Frogs avoid damaging UV-B radiation, reducing extinction risk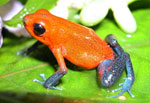 (04/18/2007) Poison arrow frogs appear to make special effort to avoid exposure to damaging ultraviolet-B radiation, according to research published in the journal Biotropica. The findings are significant in light of increasing levels of UV-B radiation due to ozone depletion.


Soybeans may worsen drought in the Amazon rainforest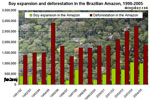 (04/18/2007) The rapid expansion of soybean cultivation in the Amazon may be having a larger impact on climate than previously believed, according to research published last week in Geophysical Research Letters. Using experimental plots in the Amazon, a team of scientists led by Marcos Costa from the Federal University of Vicosa in Brazil found that clearing for soybeans increases the reflectivity or albedo of land, reducing rainfall by as much as four times relative to clearing for pasture land.


Bad news for frogs; amphibian decline worse than feared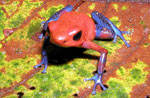 (04/16/2007) Chilling new evidence suggests amphibians may be in worse shape than previously thought due to climate change. Further, the findings indicate that the 70 percent decline in amphibians over the past 35 years may have been exceeded by a sharp fall in reptile populations, even in otherwise pristine Costa Rican habitats. Ominously, the new research warns that protected areas strategies for biodiversity conservation will not be enough to stave off extinction. Frogs and their relatives are in big trouble.


Racing sea turtle named in honor of Stephen Colbert

(04/13/2007) An eleventh turtle named Stephanie Colburtle has joined competitors Yahoo!, Travelocity, Plantronics, West Marine, Dreyer's Ice Cream and other sponsors in The Great Turtle Race, a unique international sea turtle conservation event that will take place online from April 16 to April 29 in a global bid to raise awareness and funds for the critically endangered leatherback turtle.


Maize cultivated at least 7,300 years ago in Mexico

(04/09/2007) Anthropologists have found the earliest known evidence of maize cultivation in Mexico. The discovery, published in the April 9-13 edition of the journal Proceedings of the National Academy of Science, pushes back farming of the ancestor of modern corn to about 7,300 years ago.


Brazil to give Amazonian tribes Internet access to fight deforestation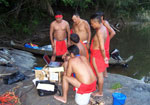 (03/30/2007) Brazil will offer free satellite Internet connections to indigenous tribes in the Amazon according to a report from Reuters. It says that the plan will help reduce illegal logging by enabling natives to monitor and report on illicit activities.


Cargill busted in the Amazon rainforest

(03/26/2007) Brazilian authorities have shut down Cargill Incorporated's deepwater soy export terminal on the Amazon River reports the Associated Press. The action comes after a local judge ruled that the firm failed to prepare a proper environmental impact statement for the project.


Environmentalists and loggers like new Amazon logging law

(03/25/2007) New rules that allow sustainable logging of national forests in the threatened Amazon drew guarded praise from both environmentalists and loggers.


Photos of world's tiniest owl, recently found in Peru

(03/23/2007) One of the world's smallest owls was spotted for the first time in the wild by researchers monitoring the Area de Conservacion Privada de Abra Patricia -- Alto Nieva, a private conservation area in northern Peru, South America. Biologists consider the Long-whiskered Owlet (Xenoglaux loweryi) "a holy grail of South American ornithology."


Intellectual property rights reach indigenous communities in the Amazon

(03/21/2007) In an era where bio-tech companies and their patents grow twice as fast as the world economy, indigenous communities in Brazil start to think about patenting their cultural heritage to be protected from misappropriation.



Page 1 | Page 2 | Page 3 | Page 4 | Page 5 | Page 6 | Page 7 | Page 8 | Page 9 | Page 10 | Page 11 | Page 12 | Page 13 | Page 14 | Page 15 | Page 16 | Page 17 | Page 18 | Page 19 | Page 20 | Page 21 | Page 22