News articles on land grabbing

---
Mongabay.com news articles on land grabbing in blog format. Updated regularly.






'Criminalization' of local people in Indonesian province rife amid oil palm, coal booms
(07/01/2015) A coalition of local NGOs in Indonesia's East Kalimantan province is campaigning for an end to the criminalization of residents who oppose plantation and mining projects on their land. The issue was a theme in the government's recently concluded national inquiry into land conflicts affecting indigenous peoples, and last week President Joko Widodo promised to secure the release of indigenous citizens who had been criminalized.
NGOs, activists fret new role for Indonesia's spy agency
(06/29/2015) A mysterious new partnership between Indonesia's spy agency and Investment Coordinating Board (BKPM) to boost foreign investment has civil society wary of deepening agrarian conflict in the post-authoritarian country. While little is known about the specifics of the new arrangement, activists point to Indonesia's long history of repression by state security forces to warn that intelligence reports on local sentiment could be manipulated to stymie community opposition to development projects.
'Trying to follow the money': Opacity rules in Southeast Asia's land rush, finds study
(06/15/2015) As the rush for land in Southeast Asia continues at breakneck speed, often bringing with it social and environmental destruction, a new study by a major environmental research group explores how well investors really know where their money is going, and the possibilities and limits of existing data in achieving greater accountability.
Coordinated protests hit Socfin plantations in four countries
(06/05/2015) French NGO ReAct is coordinating protest actions against the plantation operations of Socfin, a Belgian company with origins in the Belgian Congo. Yesterday, protesters gathered in Paris outside the headquarters of Bolloré, another conglomerate which holds a 39 percent stake in Socfin. Other demonstrations have been staged in three African countries and Cambodia in recent weeks.
Ghosts of problems past and present loom over Nigerian palm oil plans
(05/28/2015) Palm oil giant Wilmar has set up shop in Nigeria in a big way, with plans to operate over 30,000 hectares in the country's Cross River State. Some say the project is little more than a land grab, has caused environmental damage and seen people turned off their land and lose their livelihoods in areas such as Ibiae and Biase.
Killings of environmental activists jumped by 20 percent last year
(04/20/2015) The assassination, murder, and extrajudicial killing of environmental activists rose by 20 percent last year, according to a new grim report by Global Witness. The organization documented 116 killings in 2014 across 17 countries with the highest number in Brazil, which saw 29 environmental and land defenders killed.
Farmers fall short in legal challenge to Java cement plant
(04/20/2015) A grassroots movement to halt construction of a cement factory and mine in Indonesia's Rembang regency suffered a major setback last week when a Central Java court rejected a lawsuit against a permit held by state-owned Semen Indonesia, the country's largest cement producer.
Deforestation puts cultural survival of forest-dependent peoples at risk
(12/10/2014) Forest-dependent peoples face grave threats from deforestation and other depredations, warns a new report that urges greater recognition of traditional land use and support of community-led initiatives to fight forest loss. The report, published Monday during climate talks in Lima, is based on research by dozens of indigenous and forest communities from Africa, Asia and Latin America.
Indonesia to verify ownership of 66M ha of disputed forest land
(09/04/2014) The Indonesian government has declared it will verify ownership of 66.3 million hectares of disputed forest land by the end of the year. Through the development of a Recognition and Verification of Rights scheme (PPH), the Forestry Department will inventory and evaluate the status of all government land where indigenous people and other groups hold conflicting claims of ownership. Indonesia currently considers 122.2 million hectares of forested land—almost 64% of the country—to be state-owned. They hope to resolve all conflicting claims to the area by the end of 2015.
Indonesia to hear indigenous peoples' grievances on land disputes
(08/22/2014) Public hearings into alleged violations of indigenous peoples' land rights will open next week in Palu on the island of Sulawesi. This is the beginning of a series of hearings by the Commission on Human Rights to explore conflicts affecting indigenous people in forest areas. The Commission will travel throughout Indonesia, providing concerned parties an opportunity to meet and discuss land disputes, before submitting the results of their findings to the next president.
Booming populations, rising economies, threatened biodiversity: the tropics will never be the same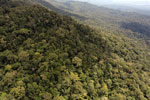 (07/07/2014) For those living either north or south of the tropics, images of this green ring around the Earth's equator often include verdant rainforests, exotic animals, and unchanging weather; but they may also be of entrenched poverty, unstable governments, and appalling environmental destruction. A massive new report, The State of the Tropics, however, finds that the truth is far more complicated.
The remarkable story of how a bat scientist took on Russia's most powerful...and won
(04/28/2014) In a country increasingly known for its authoritarian-style crackdown on activists and dissidents, a bat scientist has won a number of impressive victories to protect the dwindling forests of the Western Caucasus. For his efforts, Gazaryan was awarded today with the Goldman Environmental Prize, often called the Nobel Prize for the environment, along with five other winners around the world.
Nearly a thousand environmental activists murdered since 2002
(04/15/2014) At least 908 people were murdered for taking a stand to defend the environment between 2002 and 2013, according to a new report today from Global Witness, which shows a dramatic uptick in the murder rate during the past four years. Notably, the report appears on the same day that another NGO, Survival International, released a video of a gunman terrorizing a Guarani indigenous community in Brazil.
Study warns of possible REDD+ land grab
(03/30/2014) A UN program to reduce global carbon emissions may be putting indigenous communities at risk, jeopardizing local land rights and laying the groundwork for large-scale "carbon grabs" by governments and private investors, argues a new report.
Indigenous communities demand forest rights, blame land grabs for failure to curb deforestation
(03/25/2014) Indigenous and forest-dependent peoples from Asia, Africa and Latin America have called for increased recognition of customary land rights in order to curb deforestation and ensure the survival of their communities. The Palangkaraya Declaration on Deforestation and the Rights of Forest Peoples calls on governments to uphold forest peoples' rights to control and manage their customary lands and to halt rights-violating development projects being carried out without consent from local communities.
Murum dam blockaders may be suffering human rights violations warns NGOs

(11/12/2013) A coalition of nearly 30 organizations has sent a letter to top authorities in Sarawak and Malaysia warning them of possible human right violations against a group of indigenous Penan who are blocking roads to the construction site for Murum Dam. Over 100 indigenous people have been blocking a road for over a month as they demand more compensation and land after being forced to move from their traditional lands to make way for the 900 megawatt dam.
Palm oil deal undermines efforts to resolve 25-year conflict in Sumatra
(10/15/2013) Local groups have called on the governor of Jambi province to cancel PT Asiatic Persada's permit after Wilmar's sale of the company stalls IFC-mediated talks. Indigenous people in Indonesia's Jambi province on the island of Sumatra have urged the local government to revoke the permit of PT Asiatic Persada, a palm oil company at the center of a more than two-decade-long land conflict.
Tapirs, drug-trafficking, and eco-police: practicing conservation amidst chaos in Nicaragua
(10/10/2013) Nicaragua is a nation still suffering from deep poverty, a free-flowing drug trade, and festering war-wounds after decades of internecine fighting. However, like any country that has been largely defined by its conflicts, Nicaragua possesses surprises that overturn conventional wisdom. Not the least of which is that the Central American country is still home to big, stunning species, including jaguars, giant anteaters, pumas, and the nation's heaviest animal, the Baird's tapir (Tapirus bairdii). Still, not surprisingly given the nation's instability, most conservationists have avoided Nicaragua. But tapir-expert Christopher Jordan, who has worked in the country for over four years, says he wouldn't have it any other way.
Investors risk billions by overlooking potential land conflicts, study shows
(09/24/2013) Land conflicts pose a serious – and often overlooked – risk to development projects in emerging market economies, warns a new report. Indigenous communities have claims to nearly one third of all land granted in commercial land concessions in 12 countries analyzed in the study, a situation that has led to numerous preventable conflicts and could jeopardize the financial viability of investments in the mining, agricultural and forestry sectors in Africa, Asia and South America.
Palm oil licenses provide cover for logging in New Guinea
(08/14/2013) Developers are seeking palm oil concessions to as a means to circumvent restrictions on industrial logging in Papua New Guinea, finds a new study published in the journal Conservation Letters. The research, led by Paul Nelson and Jennifer Gabriel of James Cook University, is based on analysis of 36 proposed oil palm concessions covering nearly 950,000 hectares in PNG. The study assessed the likelihood of the concessions coming to fruition. It found that only five concessions, covering 181,700 ha, are likely to be developed.
Indonesia's president says he will work to register and recognize customary forests

(06/28/2013) Last month, Indonesia's indigenous people won the right to manage their own customary forests after a landmark Constitutional Court ruling struck down a law that had previously given the central government control over indigenous land within the country's forest estate. On Thursday, Indonesian President Susilo Bambang Yudhoyono announced his support for the decision and said he was committed to taking a first step towards its implementation – beginning a process to register and recognize traditional territories.
Solving 'wicked problems': ten principles for improved environmental management
(06/23/2013) As agriculture continues to expand at the expense of forests in the tropics, humanity struggles to meet environmental protection goals. Despite global efforts towards sustainable agriculture and some progress towards the gazetting of protected areas, there are as yet no general and effective solutions for meeting both conservation goals and food needs, and thus the loss and degradation of natural habitats continues. The Food and Agricultural Organization (FAO) has estimated a 70% increase in food production will be needed by 2050 to feed a population that will exceed 9 billion. How can such food production be met in ways that conserve the environment while also alleviating poverty?
Data on big transboundary land acquisition deals now available

(06/11/2013) Concerns about potential land grabs – governments and corporation purchasing high-quality agricultural land in developing countries to grow food and crops for home – prompted this initiative by the International Land Coalition (ILC). Open access to a public database is the first step towards preventing unfair or harmful land deals.
Up for grabs: how foreign investments are redistributing land and water across the globe
(04/18/2013) In 2007, the increased human population, increased prices in fuel and transportation costs, and an increased demand for a diversity of food products prompted a Global Food Crisis. Agricultural producers and government leaders world-wide struggled to procure stable food sources for their countries. But the crisis had impacts beyond 2007: it was also the impetus for what we now know as the global land-grabbing phenomenon.
NGO says Malaysian regulators should shut down two Sarawak companies after damning video

(03/26/2013) The fallout from a video by Global Witness exposing widespread corruption in Sarawak continues, as the Bruno Manser Fund, a European NGO, has called on the Companies Commission of Malaysia to "dereigster" land corporations highlighted in the video. The video purports to connect the head of Sarawak, Chief Minister Taib Mahmud, to illegal land deals on indigenous territory.
Activists warn of industrial palm oil expansion in Congo rainforest
(02/21/2013) Industrial oil palm plantations are spreading from Malaysia and Indonesia to the Congo raising fears about deforestation and social conflict. A new report by The Rainforest Foundation UK (RFUK), dramatically entitled The Seeds of Destruction, announces that new palm oil plantations in the Congo rainforest will soon increase fivefold to half a million hectares, an area nearly the size of Delaware. But conservationists warn that by ignoring the lessons of palm oil in Southeast Asia, this trend could be disastrous for the region's forests, wildlife, and people.
Controversial palm oil project concession in Cameroon is 89 percent 'dense natural forest'
(02/21/2013) Satellite mapping and aerial surveys have revealed that a controversial palm oil concession in Cameroon is almost entirely covered by "dense natural forest," according to a new report by Greenpeace. The activist group alleges that the concession, owned by Herakles Farms, is under 89 percent forest cover. The U.S.-based corporation intends to build a 70,000 hectare palm oil plantation in a region surrounded by four protected areas, including Korup National Park, but has faced stiff criticism from numerous environmental groups as well as conflict with locals.
Investors beware: global land grabbing ends in 'financial damage' and human rights violations
(02/07/2013) Investing in companies that flout local community rights in developing countries often leads to severe economic losses, according to a new report from the Rights and Resources Initiative (RRI). A rising trend in "land grabbing" from Africa to South America by corporations and even foreign governments results in social instability, which can lead to large-scale protests, violence, and even murder, delaying and sometimes derailing projects. Such instability poses massive risk to any investor, not to mention supporting corporate entities that are accused of ignoring human rights.
Photos reveal destruction of Cameroon rainforest for palm oil
(11/26/2012) Newly released photos by Greenpeace show the dramatic destruction of tropical forest in Cameroon for an oil palm plantation operated by SG Sustainable Oils Cameroon (SGSOC), a subsidiary of the U.S. company Herakles Farm. The agriculture company is planning to convert 73,000 hectares to palm oil plantations on the edge of several protected areas, but has faced considerable opposition from environmentalists and some local communities. In addition to the aerial photos, Greenpeace alleges that ongoing forest clearing by Herakles is illegal since the companies 99-year lease has yet to be fully approved by the Cameroonian government.
Environmental journalist investigating illegal logging murdered in Cambodia

(09/13/2012) Less than five months after high-profile forest activist, Chut Wutty, was killed in Cambodia, an environmental journalist, Hang Serei Oudom, has been found slain in the trunk of his car, possibly murdered with an ax, reports the AFP. Oudum, who worked at the local paper Vorakchun Khmer Daily, was known for writing stories on epidemic of illegal logging in Cambodia, often linking the crime to business people and politicians. The car and body were found in a cashew nut plantation in Ratanakiri province, an area rife with logging.
Cambodia's largest lowland rainforest spared from new land concessions

(08/06/2012) Four economic land concessions have been cancelled in Cambodia's Prey Lang forest, known as the largest intact lowland forest in Southeast Asia, reports the Phnom Penh Post. The economic land concessions, totaling over 40,000 hectares, would have been used for rubber plantations.
'National scandal:' foreign companies stripped Papua New Guinea of community-owned forests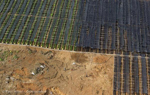 (07/30/2012) Eleven percent of Papua New Guinea's land area has been handed over to foreign corporations and companies lacking community representation, according to a new report by Greenpeace. The land has been granted under controversial government agreements known as Special Agricultural and Business Leases (SABLs), which scientists have long warned has undercut traditional landholding rights in the country and decimated many of Papua New Guinea's biodiverse rainforests. To date, 72 SABLs have been granted—mostly to logging companies—covering an area totaling 5.1 million hectares or the size of Costa Rica.
Flouting moratorium, Cambodia approves four land concessions in protected areas

(06/27/2012) A month-and-a-half after Cambodian Prime Minister, Hun Sen, declared a moratorium on on new economic land concessions, the government has announced four new concessions, each located in protected areas. Economic land concessions have come under the microscope in Cambodia after large-scale protests by local people and the recent murder of forest activist Chut Wutty. Critics say the concessions, which last year totaled two million hectares (4.9 million acres) sold off to foreign corporations, have resulted in local land conflict and environmental degradation.
Agricultural area larger than Texas has been 'land-grabbed'

(06/26/2012) Compiling over 1,000 foreign land deals from 2000-2010, a new report finds that 702,000 square kilometers (271,043 square miles) of agricultural land worldwide has been sold-off to foreign governments or international corporations, an area larger than Texas. The report by the Worldwatch Institute finds that such land deals, often referred to as "land grabbing," have declined since a peak in 2009, but still remain high.
Over 700 people killed defending forest and land rights in past ten years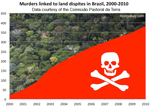 (06/19/2012) On May 24th, 2011, forest activist José Cláudio Ribeiro da Silva and his wife, Maria do Espírito Santo da Silva, were gunned down in an ambush in the Brazilian state of Pará. A longtime activist, José Cláudio Ribeiro da Silva had made a name for himself for openly criticizing illegal logging in the state which is rife with deforestation. The killers even cut off the ears of the da Silvas, a common practice of assassins in Brazil to prove to their employers that they had committed the deed. Less than a year before he was murdered, da Silva warned in a TEDx Talk, "I could get a bullet in my head at any moment...because I denounce the loggers and charcoal producers."
Indigenous rights rising in tropical forests, but big gaps remain
(05/31/2012) In the last twenty years, rights for indigenous forest dwellers have expanded significantly, according to a new report by the Rights and Resources Initiative (RRI). Covering nearly thirty tropical forest countries, the report finds that indigenous people now hold rights to 31 percent of the forest land in these countries, rising from 21 percent in 1992. However, landmark land rights for indigenous people remain imperiled by lack of enforcement, land-grabbing, government ambivalence, and industrial development. The report comes less than a month before the Rio+20 Summit on Sustainable Development, a meeting of global leaders that marks two decades since the Rio Earth Summit.
Indigenous group paid $0.65/ha for forest worth $5,000/ha in Indonesia
(05/23/2012) A palm oil company has paid indigenous Moi landowners in Indonesian Papua a paltry $0.65 per hectare for land that will be worth $5,000 a hectare once cultivated, according to a new report by the Environmental Investigation Agency (EIA) and Indonesian NGO, Telepak. The report outlines similar disadvantageous deals in timber with the same companies breaking their promises of bringing education and infrastructure.
Cambodia suspends economic land concessions

(05/07/2012) Cambodian Prime Minister Hun Sen announced today that Cambodia would be temporarily suspending new economic land concessions and would revoke any concessions from companies involved in illegal logging, the evictions of locals or land-grabbing. The announcement comes two week after the high-profile death of local forest activist, Chut Wutty, who was shot and killed by military police while investigating illegal logging with two journalists.
Police hired by loggers in Papua New Guinea lock locals in shipping containers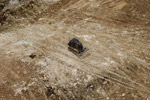 (04/16/2012) Locals protesting the destruction of their forest in Papua New Guinea for two palm oil plantations say police have been sent in for a second time to crack-down on their activities, even as a Commission of Inquiry (COI) investigates the legality of the concession. Traditional landowners in Pomio District on the island East New Britain say police bankrolled by Malaysian logging giant Rimbunan Hijau (RH) have terrorized the population, including locking people in shipping containers for three consecutive nights. The palm oil concessions belongs to a company known as Gilford Limited, which locals say is a front group for RH.
'Gold' standard for REDD forest conservation project in Colombia's Choco

(02/15/2012) A pioneering project to reduce deforestation and forest degradation in a former conflict zone in Colombia has won gold certification under the Climate, Community, and Biodiversity (CCB) standard. The accreditation will help local communities access carbon finance in their efforts to safeguard biologically-rich forests.
Indonesia to require loggers prove their concessions free of overlapping claims

(02/02/2012) Applicants for forest concessions in Indonesia will soon be required to prove there aren't overlapping claims on their holdings, reports The Jakarta Globe. The move, which offers the potential to reduce land disputes between forest developers and local communities, could complicate investments in the forestry sector in Indonesia.
Rash of murders threatens to silence environmental and social activism in Brazil
(06/10/2011) Authorities in Brazil have sent an elite police force consisting of 60 officers to offer protection to environmental activists in the Amazon after a series of killings, reports the Associated Press. The move comes 10 days after Brazil's Vice President Michel Temer announced the creation of a working group on Amazon violence following the assassinations of three activists in the region in late May. The Brazilian Amazon is no stranger to systemic violence against environmental activists, yet the response from the federal government in the past two weeks is the most significant to date.
Slow but steady progress on recognizing indigenous land rights is interrupted by commodity boom

(02/09/2011) Progress over the past 25 years in recognizing indigenous peoples' rights to land and resources has been interrupted by a worldwide commodity boom, argues a new report published by the Rights and Resources Initiative (RRI). The report says that surging food and energy prices—and associated appreciation of land values—have led some governments to pause on land tenure reform, and in some cases, rollback hard-won rights. The report cites instances in Asia, Africa, and South America where large blocks of land traditionally used by local people have been sold or leased to industrial interests. In a conversation with mongabay.com, Andy White, coordinator of RRI, discussed the new report and broader rights issues.
Could industrial interests ruin payments for environmental services?

(09/27/2010) One of the biggest ideas in the conservation world over the past decade is Payments for Environmental Services, known as PES, whereby governments, corporations, or the public pays for the environmental services that benefit them (and to date have been free), i.e. carbon, biodiversity, freshwater, etc. For example, Reducing Emissions through Deforestation and Forest Degradation (REDD+) is the largest such proposed PES concept, yet many others are emerging. However, a new study in mongabay.com's open access journal Tropical Conservation Science argues that in order for PES to be effective—and not perversely lead to further harm—decision-makers must consider the danger of paying industrial and commercial interests versus financially supporting local populations, as originally conceived, to safeguard the environment.
Indigenous in Borneo win "landmark" court ruling over land rights

(01/21/2010) A Malaysian court has ruled in favor of indigenous communities in a dispute over land rights just two days after authorities "arbitrarily" destroyed 25 Iban homes in the village of Sungai Sekabai in Sarawak (Malaysian Borneo), reports the Bruno Manser Fund, a rights group.
Peru revokes decrees that sparked Amazon Indian uprising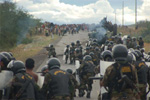 (06/19/2009) Peru's Congress revoked two controversial land laws that sparked violent conflicts between indigenous protesters and police in the country's Amazon region. The move temporarily defuses a two-week crisis, with protesters agreeing to stand down by removing blockades from roads and rivers. Congress voted 82-14 Thursday to overturn legislative decrees 1090 and 1064, which would have facilitated foreign development of Amazon land. Indigenous groups said the decrees threatened millions of hectares of Amazon rainforest and undermined their traditional land use rights.