News articles on jeremy hance

---
Mongabay.com news articles on jeremy hance in blog format. Updated regularly.






How free trade has devastated Africa's farmers and poor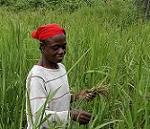 (02/15/2010) A push in the mid-1980s for Africa to embrace free trade to aid its economies backfired in many of the continent's poorest countries, argues a new study in the Proceedings of the National Academy of Sciences (PNAS). Africa was pushed to rollback government involvement in development and instead to rely on the private sector: government services shrunk, cash crops were pushed over staples, while tariffs and subsides were abolished. The insistence on free trade was meant to spur economic growth, but instead undercut traditional agricultural systems that had worked for centuries, eventually leading to a food crisis, which left millions hungry, caused multiple food riots, and destabilized governments.
Head of UN urges 'a wake-up call' to save biodiversity

(02/14/2010) Speaking at the American Museum of Natural History in New York City, UN Secretary General Ban Ki-moon said that "business as usual is not an option" to protect the world' s biodiversity. The failure of governments worldwide to meet their pledges to protect biodiversity by 2010 is "a wake up call" according to Ki-moon.
UN official: Zimbabwe security forces poached 200 rhinos

(02/14/2010) Last week the secretary of the UN Convention on International Trade in Endangered Species (CITES), Willem Wijnstekers, announced that security forces in Zimbabwe had poached approximately 200 rhinos in a two year period. He did say how many elephants were poached by security forces.
Expedition to photograph world's rarest cetacean threatened by lack of funding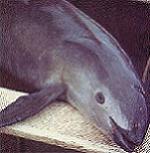 (02/11/2010) Little known beyond the waters of the Gulf of California, the world's smallest cetacean (a group including whales, dolphins, and porpoises) is hanging on by a thread. The vaquita—which in Spanish means 'little cow'—has recently gained the dubious distinction of not only being the world's smallest cetacean, but the also the world's rarest. In 2006 it was announced that the Yangtze river dolphin, or baiji, was likely extinct, and conservationists fear the Critically Endangered 'little cow' is next. An expedition for this year is set to identify vaquita individuals, but even this is threatened by lack of funding.
Chinese farming practices are acidifying soils

(02/11/2010) A new study in Science shows that farming practices in China are acidifying the nation's soils and threatening long term productivity at a time when food concerns worldwide have never been higher. The culprit is the increasing use of nitrogen fertilizer.
Desertification threatens 38 percent of the world

(02/10/2010) Over one third of the world's land surface (38 percent) is threatened with desertification, according to a new study published in theInternational Journal of Life Cycle Assessment. The study found that eight of fifteen eco-regions are threatened by desertification, including coastal areas, the prairies, the Mediterranean region, the savannah, the temperate steppes, the temperate deserts, tropical and subtropical steppes, and the tropical and subtropical deserts.
Canada creates massive new park in the boreal

(02/09/2010) Last Friday, the government of Canada and the governments of the provinces of Newfoundland and Labrador signed a memorandum of understanding to create a the new Mealy Mountains National Park. Larger than Yellowstone National Park, the new Canadian park will span 11,000 square kilometers making it the largest protected area in Eastern Canada.
Forgotten Species: the fiery Luristan Newt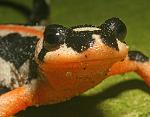 (02/08/2010) The salamander was a mythical creature before it was a real one: the word salamander means a legendary lizard that both survived-in and could extinguish fire. A creature that the Ancient Greeks, including Aristotle, appeared to readily believe in. No one knows how the term salamander transferred from a mythical fire-dwelling monster to the small amphibious animals it applies to today, but I have a theory. Perhaps the sight of salamanders like Luristan newt—charcoal-black and flame-orange—caused people in the seventeenth century to lend the name of myth to the taxa.
Asia's biggest logging company accused of bribery, violence in Papua New Guinea

(02/08/2010) A local organization in Papua New Guinea, known as Asples Madang, is fighting against one of the region's biggest industrial loggers, Rimbunan Hijau (RH) chaired by billionaire Tiong Hiew King. Aspeles Madang has accused Malaysian company, RH, of acquiring land illegally and of using brute force and bribery in its dealing with locals.
86 percent of dolphins and whales threatened by fishing nets

(02/07/2010) A new report from the United Nations Environment Program (UNEP) finds that almost 9 out of 10 toothed whales—including dolphins and porpoises—are threatened by entanglement and subsequent drowning from large-scale fishing operations equipment, such as gillnets, traps, longlines, and trawls. These operations threaten the highest percentage (86 percent) of the world's toothed whales.
Church of England drops mining company Vedanta due to indigenous rights concerns

(02/07/2010) The Church of England has dropped is 3.8 million pound stake (5.9 million US dollars) in controversial mining company, Vedanta Resources, citing concern over the company's human rights record. The Indian company has come under considerable criticism for its plan to build a bauxite mine on Niyamgiri Mountain, threatening the mountain, forests, and the local tribe Dongria Kondh tribe.
India to track every tiger death on-line

(02/07/2010) Due to increased problems with poaching, the conservation organization TRAFFIC has joined with the National Tiger Conservation Authority (NTCA) to begin tracking every tiger mortality in India with a new website called Tigernet.
Sophisticated flying methods allow insects to hitchhike on fast winds

(02/04/2010) Researchers have long been fascinated by how insects migrate thousands of kilometers, for example from Britain to the Mediterranean. A new study, published in Science shows that although tiny, insects are not at the mercy of winds as expected. Instead they employ sophisticated flight behaviors to use fast winds to their advantage.
Rainforest expert agrees with IPCC: warns of 'tipping point' for Amazon
(02/03/2010) Amid questions over the Amazon forests' capacity to survive climate change, a renowned tropical biologist says that in fact the fears are real, reports Tierramerica. Speaking at the Biodiversity Science Policy Conference in Paris, Thomas Lovejoy, biodiversity chair at the Washington DC-based Heinz Center for Science, Economics and the Environment, and chief biodiversity adviser to the president of the World Bank, described the Amazon rainforest as "very close to a tipping point".
NASA: Arctic melt season lengthening

(02/03/2010) Newly released images from NASA and the National Snow and Ice Data Center show that the Arctic's melt season has lengthened significantly over the past few decades.
Could special bonds fund the green revolution and stabilize the climate?
(02/02/2010) There is no question that governments around the world are moving slowly and sluggishly to combat climate change, especially when placed against the measures recommended by climate scientists. Only a handful of nations have actually cut overall greenhouse gas emissions, and the past couple decades have seen emissions rise rapidly worldwide as nations like India and China industrialize while Brazil and Indonesia continue massive deforestation. Global temperatures are rising in concert (though with natural fluctuations): the past decade is the warmest on record. After the failure of Copenhagen this past December to produce an ambitious and binding treaty, many are wondering if the world will ever address the threat of climate change or if future generations are set to live in a world far different—and more volatile—than the one we currently enjoy.
Bronx Zoo puts 'extinct' frogs on display

(02/02/2010) The Bronx Zoo has a put a most unusual frog on display: the Kihansi spray toad. For one thing, the Kihansi spray toad survived on only 5 acres in the Kihansi gorge in Tanzania, adapted to the areas' unique and constant mist from the gorge and a waterfall. For another, female Kihansi spray toads give birth to live young, instead of laying eggs. Finally, the Kihansi spray toad is extinct—at least in the wild.
On World Wetland's Day bad news for America's iconic ducks

(02/02/2010) World Wetland Day 2010 brings with it new research on America's prairie wetlands and bad news for the country's waterfowl. A new study in BioScience finds that America's prairies are greatly susceptible to climate change: a warmer and drier prairie will desiccate wetlands needed by ducks and other waterfowl for food, shelter, and breeding.
Environmentalists and indigenous groups decry approval of massive dam in Amazon

(02/02/2010) The approval of the hydro-electric Belo Monte Dam from the Brazilian environmental agency, IBAMA, has raised condemnations from environmentalists and indigenous groups. The dam will divert the flow of the Xingu River, a tributary of the Amazon River, which runs through the Amazon in northeast Brazil. According to critics the dam will destroy vast areas of pristine rainforest, disrupt sensitive ecosystems, and relocate 12,000 people.
Half of Indonesia's species remain unknown

(02/02/2010) Incorporating 17,000 tropical islands, Indonesia is one of the world's richest areas of biodiversity. However, according to the Jakarta Post, over half of this biodiversity remains unrecorded with only 20 of the more than 400 regencies in the country recording species.
Why top predators matter: an in-depth look at new research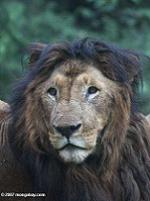 (02/02/2010) Few species have faced such vitriolic hatred from humans as the world's top predators. Considered by many as pests—often as dangerous—they have been gunned down, poisoned, speared, 'finned', and decimated across their habitats. Even where large areas of habitat are protected, the one thing that is often missing are top predators. However, new research over the past few decades is showing just how vital these predators are to ecosystems. Biologists have long known that predators control populations of prey animals, but new studies show that they may do much more. From controlling smaller predators to protecting river banks from erosion to providing nutrient hotspots, it appears that top predators are indispensible to a working ecosystem. Top predators sit at the apex of an ecosystem's food chain. Wolves in Alaska, tigers in Siberia, lions in Kenya, white sharks in the Pacific are all examples of top predators.
Photos: New tropical frog undergoes remarkable transformation

(02/01/2010) Nature never runs out of surprises. Exploring Sudest Island off of Papua New Guinea, researchers discovered a new species of frog that drastically changes its appearance from juvenile to adulthood, a transformation that has never been seen in another frog.The new species, named Oreophryne ezra, is shiny black with bright yellow spots. Yet when it matures, the frog becomes rose-colored and even its eyes change from black to blue.
China leaves US (and Europe) in the dust on renewable energy

(02/01/2010) This year China has become the world's largest manufacturer of solar panels and wind turbines, doubling its wind capacity since 2005. The economically booming nation—and the world's most populous—has also invested heavily in nuclear power and the world's most efficient coal plants, according to the New York Times.
White roofs could cool cities

(01/28/2010) Painting urban roofs white could effectively counteract some of the urban heat-island effect and even lower greenhouse gas emissions in cities, reports a new study in Geophysical Research Letters.
Will it be possible to feed nine billion people sustainably?

(01/28/2010) Sometime around 2050 researchers estimate that the global population will level-out at nine billion people, adding over two billion more people to the planet. Since, one billion of the world's population (more than one in seven) are currently going hungry—the largest number in all of history—scientists are struggling with how, not only to feed those who are hungry today, but also the additional two billion that will soon grace our planet. In a new paper in Science researchers make recommendations on how the world may one day feed nine billion people—sustainably.
New possible sighting of Ivory-billed woodpecker raises hope, skepticism

(01/27/2010) A press release came out recently that claimed a new sighting and photographs of the 'extinct' ivory-billed woodpecker. There hasn't been a confirmed sighting of the ivory-billed woodpecker since the 1940s when the last known population lost its habitat to clearcutting. However, the news release has brought excitement, hope, but mostly skepticism among birding blogs.
Scientists call for research on geoengineering scheme to block sunlight

(01/27/2010) The idea goes something like this: nations would send megatons of light-scattering aerosol particles into the globe's upper atmosphere, significantly reducing sunlight reaching the earth and thereby immediately cooling the Earth. While the idea may sound like science-fiction—or desperate, depending on your opinion—researchers writing in Science say that it may be one of the best ways to lower the Earth's temperature. They argue that international research and field testing of the idea, known as solar-radiation management (SRM), should begin immediately.
Iceland leads world on environmental issues, but China, US, and Canada plummet

(01/27/2010) Evaluating 163 nations on their environmental performance, the Environmental Performance Index (EPI) has named Iceland the most environmental nation. Released every two years, the EPI also found that the world's two largest super-powers—China and the US—have both fallen behind on confronting environmental challenges.
Protest in China against sludge incinerator

(01/27/2010) Approximately 400 hundred citizens protested the proposal to build a sludge incinerator in Southern China in Foshan, according to the Guangzhou Daily and Reuters.
New report: world must change model of economic growth to avert environmental disaster

(01/25/2010) For decades industrialized nations have measured their success by the size of their annual GDP (Gross Domestic Product), i.e. economic growth. The current economic model calls for unending growth—as well as ever-rising consumerism—just to remain stable. However, a new report by the New Economics Foundation (nef) states that if countries continue down a path of unending growth, the world will be unable to tackle climate change and other environmental issues.
Little more than 10,000 hectares of rainforest remains on Java

(01/24/2010) From 2003-2006, Java lost approximately 2,5000 hectares a year (10,000 hectares of forest in total) according to the Forestry Ministry. Despite the rate of loss being far lower in Java than other Indonesian islands (such as Borneo, Sumatra, and Sulawesi), Java is particularly threatened because there is so little forest left. If the past rate of deforestation occurs from 2007-2010 then by the end of the year conservation organization Pro Fauna predicts only 10,000 hectares of rainforest will remain on the island, leaving a number of unique and endangered species in deep trouble.
NASA: 2009 second warmest year on record

(01/24/2010) According to NASA's Goddard Institute for Space Studies (GISS), last year was tied for the second warmest year on record after 2005, the warmest year on record. If just looking at the southern hemisphere, however, 2009 proved the warmest yet recorded since record-taking began in 1880. Overall 2009 tied a total of five other years—four from the 2000s—for the second warmest on record. But, researchers say what is most important was that the past decade, from January 1st 2000 to December 31st 2009, proved the warmest on record.
Dispelling myths about the US Lacey Act

(01/21/2010) The Environmental Investigation Agency (EIA) has released a document to dispel common myths related to the 2008 amendment to the Lacey Act, which makes it possible for the United States to support efforts to combat illegal logging both abroad and at home.
Indonesia plans to sell endangered tigers as pets to the wealthy

(01/21/2010) Indonesia has a new plan to save the Critically Endangered Sumatran tiger, reports the AFP: sell captive-born tigers as pets. The proposed price is 100,000 US dollars for a pair of Sumatran tigers with the money going to conservation efforts, though it was unclear who would manage these funds.
New study: overhunting by humans killed off Australia's megafauna

(01/21/2010) For over a century and a half researchers have debated whether humans or climate change killed off Australia's megafuana. A new paper in Science argues with new evidence that Australia's giant marsupials, monstrous reptiles, and large flightless birds were brought to extinction not by an unruly climate, but by the arrival of humans.
Loss in biodiversity may be killing bees

(01/20/2010) A decline in diverse plants species on which to feed may be causing a similar decline in bee survival, according to a new paper in Biology Letters.
Natural rafts carried Madagascar's unique wildlife to its shores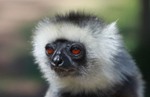 (01/20/2010) Imagine, forty million years ago a great tropical storm rises up on the eastern coast of Africa. Hundreds of trees are blown over and swept out to sea, but one harbors something special: inside a dry hollow rests a small lemur-like primate. Currents carry this tree and its passenger hundreds of miles until one gray morning it slides onto a faraway, unknown beach. The small mammal crawls out of its hollow and waddles, hungry and thirsty, onto the beach. Within hours, amid nearby tropical forests, it has found the sustenance it needs to survive: in a place that would one day be named Madagascar.
Photos: park in Ecuador likely contains world's highest biodiversity, but threatened by oil

(01/19/2010) In the midst of a seesaw political battle to save Yasuni National Park from oil developers, scientists have announced that this park in Ecuador houses more species than anywhere else in South America—and maybe the world. "Yasuní is at the center of a small zone where South America's amphibians, birds, mammals, and vascular plants all reach maximum diversity," Dr. Clinton Jenkins of the University of Maryland said in a press release. "We dubbed this area the 'quadruple richness center.'"
The Caribbean's wonderfully weird (and threatened) mammals, an interview with Jose Nunez-Mino

(01/18/2010) Not many people know the solenodon and the hutia, yet for the fortunate few that have encountered them, these strange little-studied mammals—just barely holding on in the Caribbean island of Hispaniola—deserve to be stars of the animal kingdom. "I could not quite believe it the first time I held a solenodon; I was in utter awe of this mesmerizing mammal. […] They have a long flexible snout which is all down to the fact that it is joined to the skull by a unique ball-and-socket joint. This makes it look as if the snout is almost independent to the rest of the animal. You can't help but feel fascinated by the snout and inevitably it does make you smile," Dr. Jose Nunez-Mino, the Project Manager for a new initiative to study and conserve the island's last mammals, told mongabay.com in an interview.





Do corporate sweetheart deals make French fries less healthy?

(01/18/2010) Few would argue that French fries are a healthy food choice, but a new study shows that French fries from national restaurant chains in the United States are actually worse for you-and the environment-than many believed. The study published in the Proceedings of the National Academy of Science (PNAS) found that due to corporate deals French fries in national restaurant chains are largely fried in one of the worse possible vegetable oils: corn oil.





UK planning to reintroduce insects

(01/17/2010) When one thinks of reintroducing wildlife, one usually thinks of big charismatic mammals, such as wolves or beaver, or desperate birds like the Californian condor. But the Royal Society for the Protection of Birds in Scotland is going one step further to save its unique ecology with plans to reintroduce four species of dwindling insects.




Page 1 | Page 2 | Page 3 | Page 4 | Page 5 | Page 6 | Page 7 | Page 8 | Page 9 | Page 10 | Page 11 | Page 12 | Page 13 | Page 14 | Page 15 | Page 16 | Page 17 | Page 18 | Page 19 | Page 20 | Page 21 | Page 22 | Page 23 | Page 24 | Page 25 | Page 26 | Page 27 | Page 28 | Page 29 | Page 30 | Page 31 | Page 32 | Page 33 | Page 34 | Page 35 | Page 36 | Page 37 | Page 38 | Page 39 | Page 40 | Page 41 | Page 42 | Page 43 | Page 44 | Page 45 | Page 46 | Page 47 | Page 48 | Page 49 | Page 50 | Page 51 | Page 52 | Page 53 | Page 54 | Page 55 | Page 56 | Page 57 | Page 58 | Page 59 | Page 60