News articles on jeremy hance

---
Mongabay.com news articles on jeremy hance in blog format. Updated regularly.





New reserve created in Cambodia with REDD in mind

(10/26/2009) Cambodia's Royal Government's Council of Ministers has declared the creation of the Seima Protection Forest, a 1,100 square miles (2,849 square kilometers) park home to tigers, elephants, and endangered primates. The park's creation was developed in part by the Wildlife Conservation Society's (WCS) "Carbon for Conservation" program, which intends to protect high-biodiversity ecosystems while raising funds through carbon sequestration schemes such as Reducing Emission from Deforestation and Degradation (REDD).


Amazonian natives say they will defend tribal lands from Hunt Oil with "their lives"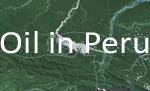 (10/25/2009) Indigenous natives in the Amazon are headed to the town of Salvacion in Peru with a plan to forcibly remove the Texas-based Hunt Oil company from their land as early as today. Peruvian police forces, numbering in the hundreds, are said to be waiting in the town. The crisis has risen over an area known as Lot 76, or the Amarakaeri Communal Reserve. The 400,000 hectare reserve was created in 2002 to protect the flora and fauna of the area, as well as to safeguard watersheds of particular importance to indigenous groups in the region.


The faster, fiercer, and always surprising sloth, an interview with Bryson Voirin



(10/25/2009) Sloths sleep all day; they are always slow; and they are gentle animals. These are just some of the popular misconceptions that sloth-scientist and expert tree-climber, Bryson Voirin, is overturning. After growing up among the wild creatures of Florida, spending his high school years in Germany, and earning a Bachelors degree in biology and environment at the New College of Florida, Voirin found his calling. At the New College of Florida, Voirin "met Meg Lowman, the famous canopy pioneer who invented many of the tree climbing techniques everyone uses today."


Perfect shot of the rare Iberian wolf wins nature photo contest

(10/22/2009) It's hard to believe the shot is real: it's that good. But a photo of a rare Iberian wolf—a subspecies of the gray wolf—jumping a fence has won the 45th Veolia Environment Wildlife Photo of the Year award. The photographer, Jose Luis Rodriguez, has said that he hopes the haunting image will inspire the people of Spain to be proud to have this endangered animal still roaming their countryside.


The Yangtze River may have lost another inhabitant: the Chinese paddlefish

(10/22/2009) In December of 2006 it was announced that the Yangtze River dolphin, commonly known as the baiji, had succumbed to extinction. The dolphin had survived on earth for 20 million years, but the species couldn't survive the combined onslaught of pollution, habitat loss, boat traffic, entanglement in fishing hooks, death from illegal electric fishing, and the construction of several massive dams. Now, another flagship species of the Yangtze River appears to have vanished.


Scientists uncover mystery of how frog plague kills its victims

(10/22/2009) One hundred and twenty species of frogs are reported to have gone extinct since 1980 (although the number is likely even higher). While devastated by habitat loss, pollution, and climate change, a baffling disease may be the biggest factor behind the alarming extinctions of frogs. Called chytridiomycosis, the disease is caused by the microscopic fungus Batrachochytrium dendrobatidis which kills its tiny victims indiscriminately.


Logged forests support biodiversity after 15 years of rehabilitation, but not if turned into plantations

(10/21/2009) With the world facing global warming and a biodiversity crisis, a new study shows that within 15 years logged forests—considered by many to be 'degraded'—can be managed in order to successfully fight both climate change and extinction.


Protests over tuna industry development plans in Papua New Guinea

(10/21/2009) People from the area of Madang in Papua New Guinea are protesting government plans, supported by the World Bank's International Finance Cooperation (IFC), to build large-scale industrial tuna canneries and docks, labeled the Pacific Marine Industrial Zone (PMIZ). Over 700 people showed up and marched at the Madang Provincial Governmental Headquarters on October 15th, despite the protest being banned by local police.


Emotional call for palm oil industry to address environmental problems


(10/21/2009) During what was at times an emotional speech, Sabah's Minister of Tourism, Culture, and Environment, Datuk Masidi Manjun, called on the palm oil industry to stop polluting rivers and work with NGOs to save orangutans and other wildlife. He delivered the speech on the first day of an Orangutan Conservation Colloquium held in early October in the Malaysian state of Sabah on the island of Borneo.


World's largest golden orb weaving spider discovered in South Africa and Madagascar


(10/21/2009) Golden orb weaving spiders have been garnering media attention recently. Last year stunning photographs of a golden orb weaver eating a bird in Australia made world coverage. Now, over a century after the last legitimate species of golden orb weaver was discovered, researchers have announced the discovery of a new and rare species of golden orb weaving spider in Africa and on the island of Madagascar. On average the new species is the largest of all golden orb weavers known.


Kenya's pain, part two: decades of wildlife decline exacerbated by drought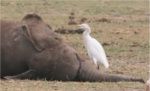 (10/20/2009) Not many years ago if you were planning a trip to Africa to see wildlife, Kenya would be near the top of the list, if not number one. Then violent riots in late 2007 and early 2008 leaving a thousand dead tarnished the country's image abroad. When calm and stability returned, Kenya was again open for tourism, and it's true that most travelers were quick to forget: articles earlier this year announced that even with the global economic crisis Kenya was expecting tourism growth. However, a new disaster may not be so quickly overcome.


Illegal ivory demand could wipe out Africa's elephants by 2025

(10/20/2009) Nearly twenty years ago the ivory trade was banned by Convention on International Trade in Endangered Species (CITES). Many saw this as the most important step in preventing the continued loss of elephants at the hands of poachers, and for awhile poaching slowed down. But now elephants are in danger again: a report by the International Fund for Wildlife Welfare (IFWW) states that an astounding 38,000 elephants are killed for their tusks annually—over a hundred every day.


Arctic lake undergoing unprecedented changes due to warming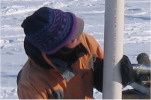 (10/19/2009) The Arctic should be growing cooler, but a new sediment core taken from an Arctic lake reveals that the lake's ecology and chemistry has been transformed by unnatural warming beginning in the 1950s. The sediment core proves that changes happening in the lake during the Twentieth Century are unprecedented over the past 200,000 years. Headed by University of Colorado scientist Yarrow Axelford, the study retrieved the sediment core from the bottom of a thirty foot deep lake on Baffin Island. Importantly the sediment core goes back 80,000 years further than any other core retrieved from the Greenland ice sheet, providing researchers with the longest timescale yet of changes in the Arctic climate.


Present day tropical plant families survived in warmer, wetter tropics 58 million years ago


(10/18/2009) Fifty eight million years ago the tropical rainforests of South America shared many similarities with today's Neotropical forests, according to research published in the Proceedings of the National Academy of Sciences. Looking at over 2,000 fossils in Colombia from one of the world's largest open pit coal mines, scientists were able to recreate for the first time the structure of a long vanished rainforest. One inhabited by a titanic snake, giant turtles, and crocodile-like reptiles.


TV worthless when it comes to knowledge about global warming

(10/18/2009) Is TV your top media choice? Then its likely, according to new research, that climate change is largely off your radar.


Tiger success story turns bleak: poachers decimating great cats in Siberia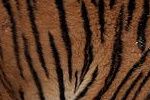 (10/18/2009) There were two bright spots in tiger conservation, India and Russia, but both have dimmed. Last year India announced that a new survey found only 1,411 tigers, instead of the previous estimation of 3,508, and now Russian tigers may be suffering a similar decline. The Siberian Tiger Monitoring Program—a collaboration between the Wildlife Conservation Society (WCS) and several Russia government organizations—has found evidence that after a decade of stability the Siberian tiger's population may be falling. This year's annual survey, which covers only a portion of tiger habitat in Russia, found only 56 adult tigers: a forty percent decrease from the average of 95 tigers. While the cause of this year's decline may be weather-related, researchers fear something far more insidious is going on.


Plants recognize that family comes first

(10/16/2009) People like to say 'blood is thicker than water'. But plants may actually treat ther siblings better than many of us: although lacking in blood, scientists have found that plants not only recognize family, but respect their space.


Freshwater species worse off than land or marine

(10/15/2009) Scientists have announced that freshwater species are likely the most threatened on earth. Extinction rates for freshwater inhabitants are currently four to six times the rates for terrestrial and marine species. Yet, these figures have not lead to action on the ground.


Uganda to open its doors to big game hunters

(10/15/2009) Uganda, which suffered a 90 percent decline in large mammals during the 70s and 80s, has now lifted a decades-long ban on big game hunting, reports the AFP.


Business and conservation groups team up to conserve and better manage US's southern forests

(10/15/2009) A new project entitled Carbon Canopy brings together multiple stakeholders—from big business to conservation organizations to private landowners—in order to protect and better manage the United State's southern forests. The program intends to employ the emerging US forest carbon market to pay private forest owners for conservation and restoration efforts while making certain that all forest-use practices subscribes to the standards of the Forest Stewardship Council (FSC).


To save species conservationists must focus on conserving at least 5,000 individuals

(10/15/2009) The tiger has an estimated population of 3,400-5,000 individuals; the giant panda, 1,000-2,000; the North Atlantic right whale, 350-400; the Sumatran rhino, 250; and the California condor, 170. A new study shows that none of these species is safe from extinction yet, although each has received considerable conservation attention compared to most imperiled species.


New species of glowing mushrooms named after Mozart's Requiem

(10/14/2009) Classical musical genius, Wolfgang Amadeus Mozart, probably never expected his music to inspire mycologists, but fungi researchers have announced in the journal Mycologia that two new species of glowing mushroom are named after movements in the composer's Requiem: Mycena luxaeterna (eternal light) and Mycena luxperpetua (perpetual light).


Malayan tiger rescued from poacher's snare proves need for increased enforcement


(10/13/2009) Last week a Malayan tiger (Panthera tigris jacksoni) was found with its front right paw caught in a snare set by poachers. World Wildlife Fund's (WWF) Wildlife Protection Unit discovered the snared tiger in the Belum-Temengor forest, a wildlife-rich reserve that has become a hotspot for poaching. After finding the wounded tiger the anti-poaching team called in officials from the Department of Wildlife and National Parks (PERHILITAN) who freed the great cat. The animal was then transported to Malacca Zoo for treatment.


Palm oil industry pledges wildlife corridors to save orangutans



(10/03/2009) In an unlikely—and perhaps tenuous—alliance, conservationists and the palm oil industry met this week to draw up plans to save Asia's last great ape, the orangutan. As if to underscore the colloquium's importance, delegates on arriving in the Malaysian State of Sabah found the capital covered in a thick and strange fog caused by the burning of rainforests and peat lands in neighboring Kalimantan. After two days of intensive meetings the colloquium adopted a resolution which included the acquisition of land for creating wildlife buffer zones of at least 100 meters along all major rivers, in addition to corridors for connecting forests. Researchers said such corridors were essential if orangutans were to have a future in Sabah.


Could agroforestry solve the biodiversity crisis and address poverty?, an interview with Shonil Bhagwat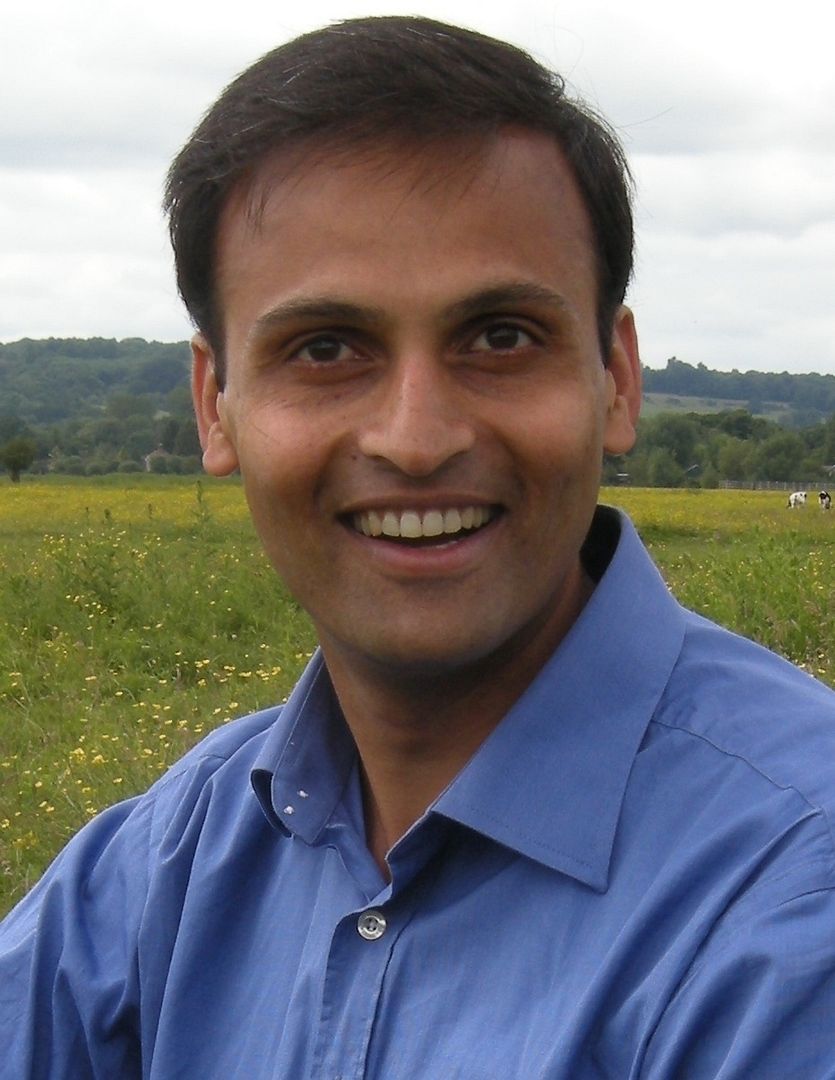 (09/24/2009) With the world facing a variety of crises: climate change, food shortages, extreme poverty, and biodiversity loss, researchers are looking at ways to address more than one issue at once by revolutionizing sectors of society. One of the ideas is a transformation of agricultural practices from intensive chemical-dependent crops to mixing agriculture and forest, while relying on organic methods. The latter is known as agroforestry or land sharing—balancing the crop yields with biodiversity. Shonil Bhagwat, Director of MSc in Biodiversity, Conservation and Management at the School of Geography and the Environment, Oxford, believes this philosophy could help the world tackle some of its biggest problems.


Two of the world's most endangered (and strangest) primates receive protection from new reserves in China and Vietnam


(09/24/2009) There are 200 Tonkin snub-nosed monkeys left in the world. The cao vit gibbon, however, is even worse off with only 110 individuals remaining, giving it the dubious honor of being the second most endangered primate in the world (the closely-related Hainan gibbon with only 17 individuals is likely number one). Both of these species—the cao vit gibbon and Tonkin snub nosed monkey—have received good news recently as new reserves in China and Vietnam have been created in part to aid their survival.


Will tropical trees survive climate change?, an interview with Kenneth J. Feeley



(09/24/2009) One of the most pressing issues in the conservation today is how climate change will affect tropical ecosystems. The short answer is: we don't know. Because of this, more and more scientists are looking at the probable impacts of a warmer world on the Earth's most vibrant and biodiverse ecosystems. Kenneth J. Feeley, tropical ecologist and new professor at Florida International University and the Center for Tropical Plant Conservation at the Fairchild Tropical Botanic Garden, is conducting groundbreaking research in the tropical forests of Peru on the migration of tree species due to climate change.


Satellite lasers show melting of Greenland, Antarctic worse than expected

(09/23/2009) Researchers examining 43 million satellite measurements of Antarctica's thinning ice sheets and 7 million of Greenland's, show that the ice is melting faster than expected. Published in Nature the research is the most comprehensive picture to date of the melting glaciers, allowing scientists to better predict how sea levels may rise.


Working to save the 'living dead' in the Atlantic Forest, an interview with Antonio Rossano Mendes Pontes


(09/23/2009) The Atlantic Forest may very well be the most imperiled tropical ecosystem in the world: it is estimated that seven percent (or less) of the original forest remains. Lining the coast of Brazil, what is left of the forest is largely patches and fragments that are hemmed in by metropolises and monocultures. Yet, some areas are worse than others, such as the Pernambuco Endemism Centre, a region in the northeast that has largely been ignored by scientists and conservation efforts. Here, 98 percent of the forest is gone, and 70 percent of what remains are patches measuring less than 10 hectares. Due to this fragmentation all large mammals have gone regionally extinct and the small mammals are described by Antonio Rossano Mendes Pontes, a professor and researcher at the Federal University of Pernambuco, as the 'living dead'.


New species of ghostshark discovered off California's coast

(09/22/2009) The discovery of Eastern Pacific black ghostshark Hydrolagus melanophasma is notable for a number of reasons. It is the first new species of cartilaginous fish—i.e fish whose skeletons are made entirely of cartilage, such as sharks, rays, and skate—to be described in California water since 1947. It is also a representative of an ancient and little-known group of fish.


Whale skeleton reveals species unknown to science

(09/22/2009) The importance of a whale to the oceanic ecosystem does not end with its life. After dying, a whale's body sinks to the bottom of the ocean and becomes food for many species, some of whom specialize on feeding on these corpses.


Hummer owners view themselves as morally upright

(09/22/2009) For many the Hummer has become a symbol of all that is wrong with America: wastefulness without regard to consequences, entitlement beyond the scope of reason, and individualism to the point of arrogance.


Employing dogs to save endangered species and places, an interview with Megan Parker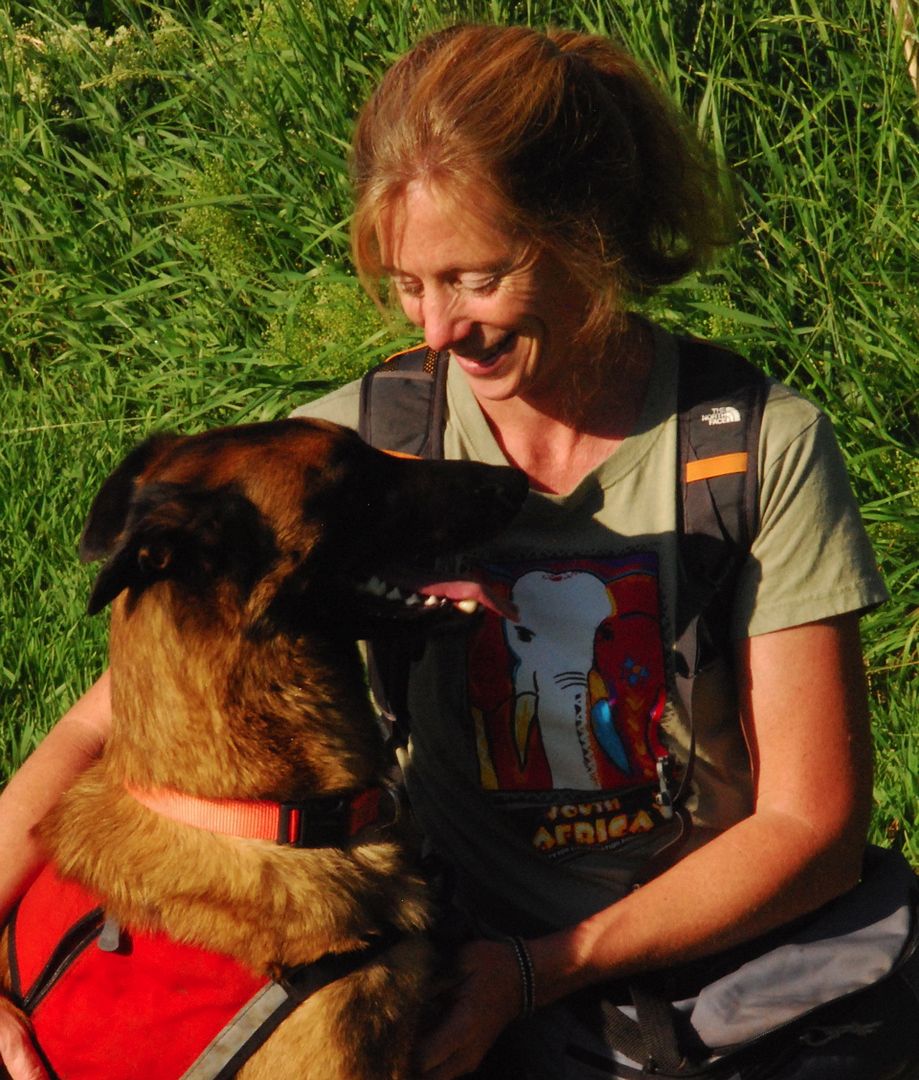 (09/21/2009) For millennia dogs have been helpers to humans: they have herded and protected livestock, pulled sleds, hunted game, led the blind, located people after disasters, and sniffed out drugs. Now a new occupation can be added: conservation aide. Working Dogs for Conservation (WDC) was begun by Megan Parker in 2000: the idea, to use dogs' impeccable scent capabilities for conservation initiatives, appears so logical and useful when Parker talks about it, one is surprised it took environmentalists so long to realize the potential of dogs.


Photos: new deep sea species discovered off the Canary Islands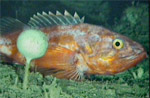 (09/21/2009) Owned by Spain, but located just off the northwest coast of Africa, the Canary Islands sport a wide variety of marine life, including five species of marine turtles, ten species of sharks and rays, and innumerable fish and invertebrates. However, a new expedition has gone beyond the known, sending a robot to depths of 500 meters to discover the secrets of the Canary Island's deep sea.


US subsidies of oil and coal more than double the subsidies of renewable energy

(09/21/2009) During the fiscal years of 2002-2008 the United States handed out subsidies to fossil fuel industries to a tune of 72 billion dollars, while renewable energy subsidies, during the same period, reached 29 billion dollars.


Fake Obama makes climate change top priority

(09/21/2009) In an effort to push the real President Obama to attend the UN Summit on Climate Change in December, a fake Obama took over on Friday.


Fashion labels drop APP after party highlights the plight of Indonesian forests

(09/21/2009) The fashion world has been rocked: not by the newest designer or the most shocking outfit, but by the continuing destruction of forests in Indonesia. On September 15th, the Rainforest Action Network (RAN) helped open New York City's styling Fashion Week with a party to encourage fashion designers to take a closer look at the paper bags they give customers.


After declining 95% in 15 years, Saiga antelope begins to rebound with help from conservationists


(09/20/2009) In a decline on par with that suffered by the American bison in the Nineteenth Century, in the 1990s the saiga antelope of the Central Asian steppe plummeted from over one million individuals to 50,000, dropping a staggering 95 percent in a decade and a half. Since then new legislation and conservation measure have helped the species stabilize in some areas but in others the decline continues. Working for six years with the Saiga Conservation Alliance, Founding Member and Executive Secretary Elena Bykova has helped bring the species back from the very brink of extinction.


Kenya's pain: famine, drought, government ambivalence cripples once stable nation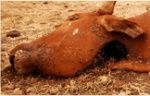 (09/17/2009) Kenya was once considered one of Sub-Saharan Africa's success stories: the country possessed a relatively stable government, a good economy, a thriving tourist industry due to a beautiful landscape and abundant wildlife. But violent protests following a disputed election in 2007 hurt the country's reputation, and then—even worse—drought and famine struck the country this year. The government response has been lackluster, the international community has been distracted by the economic crisis, and suddenly Kenya seems no longer to be the light of East Africa, but a warning to the world about the perils of ignoring climate change, government corruption, and the global food and water shortages.


Alleviating poverty and saving biodiversity are inherently linked argue scientists


(09/17/2009) Twenty-nine scientists argue in Science today that the world will not be able to lift up the world's poor unless it also addresses global biodiversity loss. They say that the same underlying problems—exploitation of resources, unsustainable overconsumption, climate change, population growth—are exacerbating global poverty and the extinction of species.


Heavy oil pollution remains in Amazon, despite company claiming clean-up is finished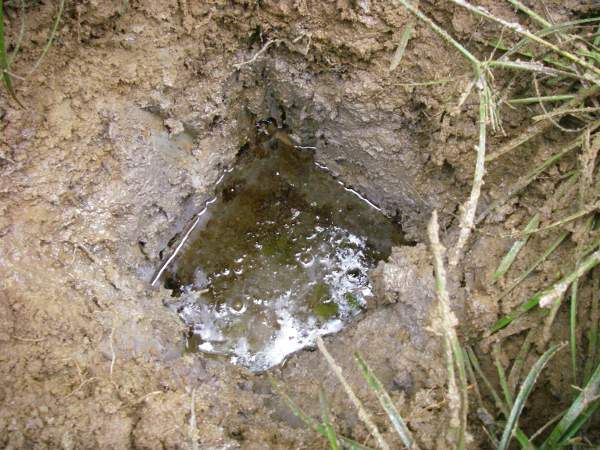 (09/17/2009) A new report shows that the Corrientes region of the Peruvian Amazon, which suffered decades of toxic contamination by Occidental Petroleum (OXY), is far from being cleaned-up. The survey, conducted by US non-profit E-Tech International, found that heavy metals, volatile organic compounds, and hydrocarbons still exist at levels above the safety limits set by Peru and continue to threaten the Achuar indigenous community, who have long fought against the oil companies.


45 new snail species discovered on Australian islands

(09/17/2009) Surveys on islands off the coast in the Kimberley region of Western Australia have discovered at least 45 new species of snail.


Innovative reforestation project threatened by 'regime change' in Madagascar, an interview with Rainer Dolch


(09/16/2009) In Madagascar the TAMS Program (Tetik'asa Mampody Savoka, meaning "the project to bring back the forest") is under threat due to the new government's unwillingness to provide funding. The current government, after gaining power in a coup this year, has frozen all funds slated for the project and has yet to sign a carbon credit agreement with the World Bank which would bring much needed funding. "It remains to be seen if the recognition or not of Madagascar's transitional Government will lead to signing the contract with the World Bank in the near future. This is of course essential for the continuity of the project and its future," Rainer Dolch told Monagaby.com in an interview.


Saving gorillas by bringing healthcare to local people in Uganda, an interview with Dr. Gladys Kalema-Zikusoka


(09/16/2009) How can bringing healthcare to local villagers in Uganda help save the Critically Endangered mountain gorilla? The answer lies in our genetics, says Dr. Gladys Kalema-Zikusoka, wildlife veterinarian and director of Conservation through Public Health (CTPH). "Because we share 98.4% genetic material with gorillas we can easily transmit diseases to each other." Therefore, explains Kalema-Zikusoka "our efforts to protect the gorillas will always be undermined by the poor public health of the people who they share a habitat with. In order to effectively improve the health of the gorillas we needed to also improve the health of the people, which will not only directly reduced the health threat to gorillas through improvement of public health practices, but also improved community attitudes toward wildlife conservation."


Fifteen indigenous leaders arrested in Borneo for protesting dams that would flood their lands

(09/16/2009) After attempting to send a memorandum of protest against two dam proposals to the Sarawak Chief Minister Taib Mahmud, fifteen indigenous leaders were arrested in Kuching, Sarawak, reports the non-governmental organization the Burno Manser Fund.


Independent review finds logging company has abused rights of indigenous Penan in Borneo


(09/15/2009) An independent review of Interhill Logging found that the Sarawak logging company has regularly violated forest laws and abused the rights of the indigenous Penan peoples. The review, conducted by French tourism giant ACCOR, found that Interhill Logging had not received free, prior, and informed consent from the local Penan people for its logging operations; the logging being done by Interhill "is very definitely not sustainable"; the company is not fully compiling with Sarawak's Natural Resources and Environment Board; and Interhill is providing no long-term benefits to the Penan peoples.


Vlad the Impaler of the bird world now at Bronx Zoo: skewers prey on thorns and barbed wire


(09/15/2009) The loggerhead shrike, also known as the 'butcher bird', employs a feeding strategy that would have been right at home in 15th Century Transylvania. Like the infamous Vlad the Impaler (the brutal prince which Bram Stoker based Dracula off), the loggerhead shrike is truly skilled at impaling. Using its hooked beak to break the spines of insects, lizards, rodents, and even other birds it then impales them on thorns or barbed wire to hold them while it disembodies them. Now, the Wildlife Conservation Society's (WCS) Bronx Zoo has brought the loggerhead shrike into its collection, but the shrike is there to illustrate more than its unique feeding practices.


Saving the last megafauna of Malaysia, an interview with Reuben Clements


(09/15/2009) Reuben Clements has achieved one success after another since graduating from the National University of Singapore. Currently working in peninsular Malaysia, he manages conservation programs for the Endangered Malayan tiger and the Critically Endangered Sumatran Rhino with World Wildlife Fund. At the same time he has discovered three new species of microsnails, one of which was named in the top ten new species of 2008 (a BIG achievement for a snail) due to its peculiar shell which has four different coiling axes. ie7uhig


On the edge of extinction, Fiji petrels observed at sea for the first time

(09/15/2009) The Critically Endangered Fiji petrel has been observed at sea for the first time by BirdLife International and NatureFiji-MareqetiViti. First recorded in 1855 from one specimen found on Gau Island, Fiji, the rare seabird disappeared from scientific view for 130 years. Beginning in 1984 a handful of 'grounded' Fiji petrels Pseudobulweria macgillivrayi were found after landing on village roofs in Gau, but this is the first observation of the bird in its element: at sea.


Economists, scientists warn that world crises require new order of international cooperation and enforcement

(09/15/2009) A group of environmental scientists and economists warn that under current governing models the number and scale of human-caused crises are "outrunning our ability to deal with them".



Page 1 | Page 2 | Page 3 | Page 4 | Page 5 | Page 6 | Page 7 | Page 8 | Page 9 | Page 10 | Page 11 | Page 12 | Page 13 | Page 14 | Page 15 | Page 16 | Page 17 | Page 18 | Page 19 | Page 20 | Page 21 | Page 22 | Page 23 | Page 24 | Page 25 | Page 26 | Page 27 | Page 28 | Page 29 | Page 30 | Page 31 | Page 32 | Page 33 | Page 34 | Page 35 | Page 36 | Page 37 | Page 38 | Page 39 | Page 40 | Page 41 | Page 42 | Page 43 | Page 44 | Page 45 | Page 46 | Page 47 | Page 48 | Page 49 | Page 50 | Page 51 | Page 52 | Page 53 | Page 54 | Page 55 | Page 56