News articles on jeremy hance

---
Mongabay.com news articles on jeremy hance in blog format. Updated regularly.





Video: no sunlight, no food, frozen conditions, but NASA finds complex life

(03/16/2010) In a discovery at the bottom of the world that could have implications on the search for extraterrestrial life, researchers were astounded to find an amphipod swimming beneath a massive Antarctic ice sheet.


Amazon confusion: new research shows forest is resilient to drought, but is this the whole picture?


(03/15/2010) A drought that happens once in a hundred years had little negative or positive effect on the Amazon rainforest according to a NASA funded study in Geophysical Research Letters. "We found no big differences in the greenness level of these forests between drought and non-drought years, which suggests that these forests may be more tolerant of droughts than we previously thought," said Arindam Samanta, the study's lead author from Boston University.


Environmental groups call on Delmas to cancel shipment of illegally logged wood from Madagascar

(03/15/2010) Pressure is building on the French shipping company Delmas to cancel large shipments of rosewood, which was illegally logged in Madagascar during the nation's recent coup. Today two environmental groups, Global Witness and the Environmental Investigation Agency (EIA) called on Delmas to cancel the shipment, which is currently being loaded onto the Delmas operated ship named 'Kiara' in the Madagascar port of Vohemar.


Thousands of tons of illegal timber in Madagascar readied for export



(03/13/2010) As the President of France, Nicholas Sarkozy, argues in Paris that more funding is needed to stop deforestation and mitigate climate change, a shipment of illegal rosewood is being readied for export in Madagascar by a French company with the tacit approval of the French government.


US Congressman pushes for bird-friendly buildings

(03/11/2010) Birds may see pleasanter skies in the US soon, if Congressman Mike Quigley has his way. Quigley, a democrat from Illinois, has introduced legislation that would require all federal buildings to become bird-friendly, potentially saving the lives of millions of birds every year.


Sharks swim safe around the Maldives

(03/11/2010) Sharks that dwell in the Maldives can breathe a sigh of relief: the island nation has declared 90,000 square kilometers of the Indian Ocean a safe-haven for sharks, banning shark fishing as well as any trade in shark fins.


Secrets of the Amazon: giant anacondas and floating forests, an interview with Paul Rosolie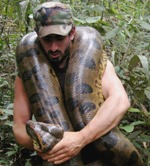 (03/10/2010) At twenty-two Paul Rosolie has seen more adventure than many of us will in our lifetime. First visiting the Amazon at eighteen, Rosolie has explored strange jungle ecosystems, caught anaconda and black caiman bare-handed, joined indigenous hunting expeditions, led volunteer expeditions, and hand-raised a baby giant anteater. "Rainforests were my childhood obsession," Rosolie told Mongabay.com. "For as long as I can remember, going to the Amazon had been my dream […] In those first ten minutes [of visiting], cowering under the bellowing calls of howler monkeys, I saw trails of leaf cutter ants under impossibly large, vine-tangled trees; a flock of scarlet macaws crossed the sky like a brilliant flying rainbow. I saw a place where nature was in its full; it is the most amazing place on earth."


Flower farms may be killing Kenya's Lake Naivasha

(03/10/2010) Heavily polluted and shrinking, Lake Naivasha is in dire trouble. Environmentalists say the cause is clear: flower farms. Some 60 flower farms line the entire lakeside, growing cut flowers for export largely to the EU. While the flowers industry is Kenya's largest horticultural export (405.5 million last year) it may have also produced an environmental nightmare.


Orangutans use calls for a variety of reasons

(03/10/2010) Mature male orangutans produce what scientists call 'long calls', which can be heard for one kilometer in all directions even in dense forests. New research in Ethology has uncovered that these calls are employed for a number of reasons and provide information about who is calling and why.


Extinction outpaces evolution

(03/09/2010) Extinctions are currently outpacing the capacity for new species to evolve, according to Simon Stuart, chair of the Species Survival Commission for the International Union for the Conservation of Nature (IUCN).


Flash flood sweeps away elephant research camp in Kenya

(03/08/2010) A research camp with environmental organization Save the Elephants (STE) in Samburu National Reserve in Kenya fell victim to a flash flood last week, after the Ewaso Ng'iro River broke its banks. Fortunately, none of the researchers or employees were hurt, but the camp lost most of the equipment—including tents, food, computers, and collars—and data in the flood.


Consumption habits cause rich countries to outsource emissions

(03/08/2010) Over a third of the greenhouse gas emissions related to the consumption of goods in wealthy nations actually occur in developing countries, according to a new analysis by researchers with the Carnegie Institution. Annually, each person if the United States outsources 2.5 tons of carbon due to consumption habits, most frequently in China. In Europe the figure of 'outsourced' emissions rises to 4 tons per person.


New cuttlefish discovered in India

(03/08/2010) A new species of cuttlefish has been discovered on the Southern tip of India, according to The Hindu. Discovered in Tamil Nadu, along the coast of the town of Colachel, the species has been named sepia vecchioni.


Frog in Australia goes from 'extinct' to very, very endangered

(03/08/2010) Facing habitat loss, pollution, climate change, and the devastating chytrid fungus, there has been little positive news about amphibians recently. However, a story out of Australia brings a much needed respite from bad news. In 2008 Luke Pearce, a fisheries conservation officer, stumbled on a frog that had been thought to be extinct for over thirty years. Not recorded since the 1970s, Pearce rediscovered the yellow-spotted bell frog (Litoria castanea) on rural Australian farmland in the Southern Tableland of New South Wales.


Why seed dispersers matter, an interview with Pierre-Michel Forget, chair of the FSD International Symposium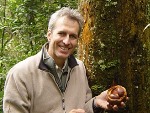 (03/07/2010) There are few areas of research in tropical biology more exciting and more important than seed dispersal. Seed dispersal—the process by which seeds are spread from parent trees to new sprouting ground—underpins the ecology of forests worldwide. In temperate forests, seeds are often spread by wind and water, though sometimes by animals such as squirrels and birds. But in the tropics the emphasis is far heavier on the latter, as Dr. Pierre-Michel Forget explains to mongabay.com. "[In rainforests] a majority of plants, trees, lianas, epiphytes, and herbs, are dispersed by fruit-eating animals. […] As seed size varies from tiny seeds less than one millimetres to several centimetres in length or diameter, then, a variety of animals is required to disperse such a continuum and variety of seed size, the smaller being transported by ants and dung beetles, the larger swallowed by cassowary, tapir and elephant, for instance."


Website seeking 'most wanted' photos and videos of vanishing species

(03/04/2010) Many of the world's most endangered species have never been photographed or caught on film. The not-for-profit website ARKive is hoping to change that. ARKive provides a collection of some of the best photos and video clips of the world's species.


Massive methane leak in Arctic could trigger abrupt warming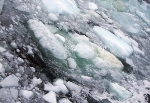 (03/04/2010) Methane, a greenhouse gas 30 times more potent than carbon, is spewing from what was believed to be an impermeable barrier in Siberia in amounts equal to methane releases from the world's oceans. The discovery has lead researchers to fear the possibility of abrupt climate warming. According to the study published in Science, subsea permafrost below the East Siberian Arctic Shelf has become compromised, leaking vast amounts of methane into the atmosphere.


Octopus pretends to be flounder to avoid predators

(03/04/2010) Marine researchers have discovered the Atlantic longarm octopus mimicking not only the color and appearance of the peacock flounder, but also its unique style of swimming in order to convince predators it's something it's not.


Photos: Madagascar's wonderful and wild frogs, an interview with Sahonagasy



(03/03/2010) To save Madagascar's embattled and beautiful amphibians, scientists are turning to the web. A new site built by herpetologists, Sahonagasy, is dedicated to gathering and providing information about Madagascar's unique amphibians in a bid to save them from the growing threat of extinction. "The past 20 years have seen resources wasted because of a poor coordination of efforts," explains Miguel Vences, herpetologist and professor at the Technical University of Braunschweig. "Many surveys and reports have been produced that were never published, many tourists found and photographed amphibians but these photos were not made available to mapping projects, many studies carried out by Malagasy students did not make use of literature because it was not available."


Healthy coral reefs produce clouds and precipitation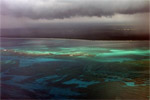 (03/03/2010) Twenty years of research has led Dr. Graham Jones of Australia's Southern Cross University to discover a startling connection between coral reefs and coastal precipitation. According to Jones, a substance produced by thriving coral reefs seed clouds leading to precipitation in a long-standing natural process that is coming under threat due to climate change.


National parks in India and Nepal hit by rhino poachers

(03/02/2010) The rare Indian rhinoceros is not safe from poachers even in national parks. In Nepal's world renowned Royal Chitwan National Park, twenty-four Indian rhinos (Rhinoceros unicornis) have been poached since the last census was taken in 2008. The most recent one was killed last Thursday. Approximately 372 Indian rhinos survive in the park, and the population is in decline.


Afghanistan protects 15 additional endangered species

(03/02/2010) Afghanistan's National Environment Protection Agency (NEP) has added 15 species to its Protected Species List, totaling 48 species now under protection. The new species includes the large-billed reed warbler, which was only recently discovered in the Central Asian nation. Fortunately, by law newly discovered species in Afghanistan receive automatic legal protection.


UN mulls global environment organization

(03/02/2010) Mass extinction, ocean acidification, deforestation, pollution, desertification, and climate change: the environmental issues facing the world are numerous and increasingly global in nature. To respond more effectively, the United Nations is considering forming a World Environmental Organization or WEO, similar to the World Trade Organization.


Prehistoric snake gobbled-up dinosaur babies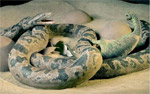 (03/02/2010) A fossilized snake has been discovered inside a titanosaur nest in India, leading researchers to conclude that the snake fed on newly-hatched dinosaur babies, rather than their eggs like modern snakes. Paleontologist and snake expert Jason Head says that the snake, known as Sanajeh indicus, lacked the wipe-jaws needed to swallow eggs, but just-hatched baby titanosaurs would have been perfect prey for the 3.5 meter (nearly 12 feet) long serpent. Titanosaurs belong to the sauropods, long-necked herbivorous dinosaurs which includes the world's largest animals to ever walk the land.


Common pesticide changes male frogs into females, likely devastating populations

(03/01/2010) One of the world's most popular pesticides, atrazine, chemically castrates male frogs and in some instances changes them into completely functionally females, according to a new study in the Proceedings of the National Academy of Sciences. The authors conclude that atrazine likely plays a large, but unsuspected role in the current global amphibian crisis.


Polar bears are newcomers on the world stage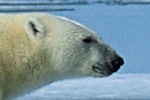 (03/01/2010) One of the most well-known animals, the polar bear, is a newcomer on the world stage, according to research published in the Proceedings of the National Academy of Sciences. By studying the DNA of an ancient polar bear jawbone uncovered in 2004 in Norway scientists have for the first time pinpointed the time when the polar bear split from its closest relative, the brown bear. "Our results confirm that the polar bear is an evolutionarily young species that split off from brown bears some 150,000 years ago and evolved extremely rapidly during the late Pleistocene, perhaps adapting to the opening of new habitats and food sources in response to climate changes just before the last interglacial period."


Guyana bans gold mining in the 'Land of the Giants'



(03/01/2010) Guyana has banned gold dredging in the Rewa Head region of the South American country after pressure from Amerindian communities in the area. A recent expedition to Rewa Head turned up unspoiled wilderness and mind-boggling biodiversity. The researchers, in just six weeks, stumbled on the world's largest snake (anaconda), spider (the aptly named goliath bird-eating spider), armadillo (the giant armadillo), anteater (the giant anteater), and otter (the giant otter), leading them to dub the area 'the Land of the Giants'. "During our brief survey we had encounters with wildlife that tropical biologists can spend years in the field waiting for. On a single day we had two tapirs paddle alongside our boat, we were swooped on by a crested eagle and then later charged by a group of giant otters."


How that cork in your wine bottle helps forests and biodiversity, an interview with Patrick Spencer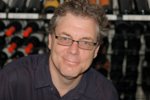 (03/01/2010) Next time you're in the supermarket looking to buy a nice bottle of wine: think cork. Although it's not widely known, the cork industry is helping to sustain one of the world's most biodiverse forests, including a number of endangered species such as the Iberian lynx and the Barbary deer. Spreading across 6.6 million acres in southern Europe (France, Spain, Portugal, and Italy) and northern Africa (Algeria, Morocco, and Tunisia) oak cork trees Quercus suber are actually preserved and protected by the industry.


Savior of endangered crocodiles dies of malaria

(02/25/2010) Crocodile-expert and conservationist, Dr. John Thorbjarnarson, died of falciparum malaria in India on February 14th at the age of fifty-two. While many conservationists work with publicly popular animals like tigers and whales, Thorbjarnarson's passion was for crocodiles. A Senior Conservation Scientist with the Wildlife Conservation Society (WCS), Thorbjarnarson proved instrumental in saving both the Orinoco crocodile and the Chinese crocodile from extinction.


Galapagos fur seals exploit warmer waters to establish colony off Peru

(02/25/2010) As suggested by their name, the Galapagos fur seals were once endemic to the Galapagos island chain off the coast of Ecuador. But in a warming world species are on the move, and the Galapagos fur seal is no exception. According to a recent story in Reuters the Galapagos fur seals have established what appears to be a permanent colony off the coast of Peru, 900 miles from their home.


James Inhofe is not a climatologist: a journalist's perspective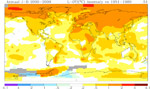 (02/25/2010) As a child when I came down with pneumonia my parents did not rush me to see a policeman, a cattle rancher, or a local businessman. Instead they took me to see a medical doctor—someone who had studied that science for at least twelve years—and I was quickly given injections and put on antibiotics. Thanks to my parents' ability to tell the difference between experts and non-experts, I survived.


Grizzly bears move into polar bear territory, threatening polar cubs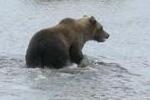 (02/24/2010) Two of the world's largest land carnivores are converging on the same territory, according to data recently published in Canadian Field Naturalist. Grizzly bears ( Ursus arctos horribilis) are moving into an area that has long been considered prime polar bear habitat in Manitoba, Canada. Although polar bears (Ursus maritimus) are bigger than their grizzly relatives—they are the world's largest land carnivores—biologists are concerned that grizzlies will kill polar cubs, further threatening the polar bear, which is already thought to be imperiled by ice loss in the Arctic.


Vietnam implements project to save one of the world's rarest mammals, the shy soala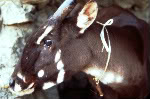 (02/24/2010) Vietnam's central province of Thua Thien-Hue has approved a project to save the enigmatic saola. Listed as Critically Endangered, the saola (Pseudoryx nghetinhensis)—a type of forest antelope—is so rare and secretive that it was only discovered in 1992. It is considered by many to be one of the world's rarest mammals. The project, funded by the Darwin Initiative, Cambridge University, and WWF, will be largely carried out by forest rangers during the next 33 months in Bach Ma National Park and a saola preservation zone. The project includes research, raising public awareness, and managing the protected areas to help the saola's survival.


Extinct animals are quickly forgotten: the baiji and shifting baselines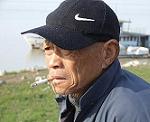 (02/23/2010) In 2006 a survey in China to locate the endangered Yangtze River dolphin, known as the baiji, found no evidence of its survival. Despondent, researchers declared that the baiji was likely extinct. Four years later and the large charismatic marine mammal is not only 'likely extinct', but in danger of being forgotten, according to a surprising new study 'Rapidly Shifting Baselines in Yangtze Fishing Communities and Local Memory of Extinct Species' in Conservation Biology. Lead author of the study, Dr. Samuel Turvey, was a member of the original expedition in 2006. He returned to the Yangtze in 2008 to interview locals about their knowledge of the baiji and other vanishing megafauna in the river, including the Chinese paddlefish, one of the world's largest freshwater fish. In these interviews Turvey and his team found clear evidence of 'shifting baselines': where humans lose track of even large changes to their environment, such as the loss of a top predator like the baiji.


Climate change melting southern Antarctic Peninsula ice shelves

(02/23/2010) The US Geological Survey (USGS) has found that every ice front in the southern part of the Antarctic Peninsula—the coldest part—has been retreating overall for the past sixty years with the greatest changes visible since 1990.


Could toxins from plantation trees be causing cancer cluster, oyster deaths in Tasmania?

(02/22/2010) A local medical doctor, a marine ecologist, and oyster farmers are raising an alarm that a nearby monoculture plantation of Eucalyptus nitens may be poisoning local water reserves, leading to rare cancers and high oyster mortality in Tasmania. However, the toxin is not from pesticides, as originally expected, but appears to originate from the trees themselves.


With increased protection, Gulf of California marine life could recover

(02/22/2010) The Gulf of California's once rich marine ecosystem is in trouble. Surveys from 1999 and 2009 revealed that during the ten-year-period 60 percent of the areas showed signs of degradation, including the loss of top predators necessary to keep an ecosystem healthy, for example sharks, groupers, and snappers.


"No change whatsoever" in scientists' conviction that climate change is occurring

(02/22/2010) Despite some politicians and TV personalities claiming that climate change is dead, a panel of influential US and European scientists held a press conference at the annual meeting of the American Association for the Advancement of Science to set the record straight on the state of the science and the recent media frenzy against climate change. "There has been no change in the scientific community, no change whatsoever" in the consensus that globally temperatures are rising, said Gerald North, professor of atmospheric sciences at Texas A&M University. Recent data has shown that the decade from 2000-2009 was the warmest decade on record.


Cricket mothers warn offspring about spiders before they hatch

(02/21/2010) Cricket mothers are long gone by the time their infants hatch, so one would assume that cricket parents have little effect on their offspring's behavior. Not so, according to a new study in the American Naturalist which proves that mother crickets have the potential to teach their offspring—while still in their eggs—about the hazards of spiders.


Where two worlds collide: visiting Tabin Wildlife Reserve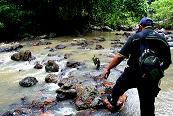 (02/21/2010) The vehicle stopped on the way into Tabin Wildlife Reserve as a troupe of pig-tailed macaques began making their way across the road. In a flash a domestic dog, which may or may not have been 'ownerless', ambushed the group. Chaos erupted as the big predator fell upon the community. As quickly as it began it was all over and the dog was rushing over with an infant monkey in its mouth, leaving the macaques' screeching out their helplessness. As my uncustomary welcome to Tabin Wildlife Reserve shows: the park is a meeting of two worlds. On the left side of the road leading into the reserve is a massive oil palm plantation, on the right is the rainforest and the many species the reserve protects. Tabin, therefore, gives the visitor a unique up-close view of the debate raging in Borneo and throughout much of Southeast Asia over conservation and environment versus oil palm plantations.


Pregnancy gives new hope for rhino on-the-brink of extinction



(02/18/2010) Though they grew up world's apart, Sumatran rhinos Ratu and Andalas have given conservationists new-found hope for saving the embattled species. The rhino couple is expecting, according to the Sumatran Rhino Sanctuary at Way Kambas, Indonesia. One of the world's most endangered big mammals, Sumatran rhinos are unique due to their hairy bodies and small size (at least compared to other rhinos). The last surviving members of the genus Dicerorhinus, only 200 Sumatran rhinos are estimated to survive in the wild. Ratu's pregnancy holds special significance for a number of reasons. It is the first pregnancy at the Sumatran Rhino Sanctuary; it will be both Ratu's and Andalas' first calf; it is also the first pregnancy in captivity since Andalas' mother Emi—the only Sumatran rhino to successfully give birth in captivity for 112 years—passed away last fall.


Photos: highest diversity of cats in the world discovered in threatened forest of India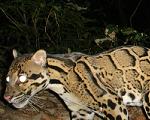 (02/18/2010) Using camera traps over a two year period wildlife biologist Kashmira Kakati has discovered seven species of wild cats living in the same forest: the Jeypore-Dehing lowland forests in the northeastern Indian state of Assam. Yet the cat-crazy ecosystem is currently threatened by deforestation, unsustainable extractive industries, including crude oil and coal, and big hydroelectric projects. Some of the cats are also imperiled by poachers. In light of this discovery, conservationists are calling on the Indian government to protect the vulnerable forest system.


Humans push half of the world's primates toward extinction, lemurs in particular trouble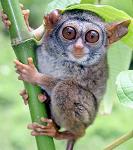 (02/18/2010) Of the known 634 primate species in the world 48 percent are currently threatened with extinction, making mankind's closes relatives one of the most endangered animal groups in the world. In order to bring awareness to the desperate state of primates, a new report by the International Union for the Conservation of Nature highlights twenty-five primates in the most need of rapid conservation action. Compiled by 85 experts the report, entitled Primates in Peril: The World's 25 Most Endangered Primates, 2008–2010, includes six primates from Africa, eleven from Asia, three from Central and South America, and five from the island of Madagascar.


UN to protect seven migratory sharks, but Australia opts out

(02/17/2010) One hundred and thirteen countries have signed on to an agreement to protect seven migratory sharks currently threatened with extinction byway of the Convention on the Conservation of Migratory Species of Wild Animals (CMS), according to the UN Environment Program (UNEP). The agreement prohibits hunting, fishing, or deliberate killing of the great white shark, basking shark, whale shark, porbeagle shark, spiny dogfish, as well as the shortfin and longfin mako sharks. However, Australia has declared it will ignore certain protections.


New study: why plants produce different sized seeds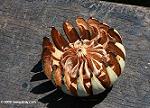 (02/17/2010) The longstanding belief as to why some plants produce big seeds and others small seeds is that in this case bigger-is-better, since large seeds have a better chance of survival. However, Helene Muller-Landau, staff scientist at the Smithsonian Tropical Research Institute and head of the HSBC Climate Partnership's effort to quantify carbon in tropical forests, grew dissatisfied with that explanation. For example, if big seeds were always the 'right' evolutionary path than why would any plants evolve small seeds? In a new paper in the Proceedings of the National Academy of Sciences, Muller-Landau argues for a more complex explanation involving a trade-off between surviving stressful conditions and taking full advantage when the conditions are just right.


Consumers fail at identifying green companies

(02/17/2010) An article today in New Scientist shows that American consumers have a difficult time correctly identifying green companies, often confusing 'greenwashing' for true green credentials or not bestowing enough credit where credit is truly due. By combining data from Earthsense, which polled 30,000 Americans about on their views of 'green' companies, and Trucost which assesses companies global environmental impact, New Scientist was able to discover just how confused American consumers are when it comes to identifying 'green'.


Under siege: oil and gas concessions cover 41 percent of the Peruvian Amazon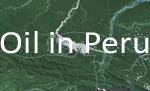 (02/16/2010) A new study in the Environmental Research Letter finds that the Peruvian Amazon is being overrun by the oil and gas industries. According to the study 41 percent of the Peruvian Amazon is currently covered by 52 separate oil and gas concessions, nearly six times as much land as was covered in 2003. "We found that more of the Peruvian Amazon has recently been leased to oil and gas companies than at any other time on record," explained co-author Dr. Matt Finer of the Washington DC-based Save America's Forests in a press release. The concessions even surpass the oil boom in the region during the 1970s and 80s, which resulted in extensive environmental damage.


12-year-old on a mission to save Africa's most unusual animal, the okapi, an interview with Spencer Tait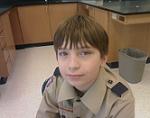 (02/16/2010) Anyone who says a kid can't change the world hasn't met Spencer Tait. At the age of five Spencer had his first encounter with the Congo's elusive okapi at the Milwaukee Public Museum. Spencer—now 12 years old—describes that encounter as 'love at first sight'. He explains that while the okapi "looks like a mix between a zebra, horse, and giraffe [...] it's really only related to the giraffe." Seeing the okapi at the museum led Spencer not only to learn all about the okapi, but also to find out what was threatening the animal's survival, including the long civil conflict in the Democratic Republic of Congo, the okapi's home. Most kids—and adults too—would probably leave it at that, but not Spencer.


Australia starts 10 million dollar initiative to find new species

(02/15/2010) Known as the 'Bush Blitz', Australia will spend 10 million Australian dollars (8.88 million US dollars) over the next three years to conduct biodiversity surveys in far-flung places, reports Sydney Morning Herald. The program hopes to both uncover new species and gather more data about innumerable little-known plants and animals on the continent.


Decline in fog threatens California's iconic redwood ecosystems

(02/15/2010) A surprising new study finds that during the past century the frequency of fog along California's coast has declined by approximately three hours a day. Published in the Proceedings of the National Academy of Sciences the researchers are concerned that this decrease in fog threatens California's giant redwoods and the unique ecosystem they inhabit.



Page 1 | Page 2 | Page 3 | Page 4 | Page 5 | Page 6 | Page 7 | Page 8 | Page 9 | Page 10 | Page 11 | Page 12 | Page 13 | Page 14 | Page 15 | Page 16 | Page 17 | Page 18 | Page 19 | Page 20 | Page 21 | Page 22 | Page 23 | Page 24 | Page 25 | Page 26 | Page 27 | Page 28 | Page 29 | Page 30 | Page 31 | Page 32 | Page 33 | Page 34 | Page 35 | Page 36 | Page 37 | Page 38 | Page 39 | Page 40 | Page 41 | Page 42 | Page 43 | Page 44 | Page 45 | Page 46 | Page 47 | Page 48 | Page 49 | Page 50 | Page 51 | Page 52 | Page 53 | Page 54 | Page 55 | Page 56 | Page 57 | Page 58