News articles on jeremy hance

---
Mongabay.com news articles on jeremy hance in blog format. Updated regularly.





Who's to blame for the oil spill?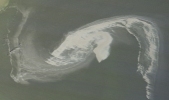 (05/04/2010) America, we deserve the oil spill now threatening the beautiful coast of Louisiana. This disaster is not natural, like the earthquake that devastated Haiti or tsunami that swept Southeast Asia in 2006; this disaster is man-made, American-made in fact, pure and simple. So, while in the upcoming weeks and months—if things go poorly—we may decry the oil-drenched wildlife, the economic loss for the region, the spoiled beeches, the wrecked ecosystems, the massive disaster that could take decades if not longer to recover from, we, as Americans, cannot think smugly that we are somehow innocent of what has happened. You play with fire: you will get burned. You drill for oil 1,500 meters below the surface of the ocean, you open up oil holes across the surface of your supposedly-beloved landscape, sooner or later there will be a spill, and sometimes that spill will be catastrophic.


How an agricultural revolution could save the world's biodiversity, an interview with Ivette Perfecto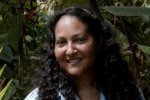 (05/04/2010) Most people who are trying to change the world stick to one area, for example they might either work to preserve biodiversity in rainforests or do social justice with poor farmers. But Dr. Ivette Perfecto was never satisfied with having to choose between helping people or preserving nature. Professor of Ecology and Natural Resources at the University of Michigan and co-author of the recent book Nature's Matrix: The Link between Agriculture, Conservation and Food Sovereignty, Perfecto has, as she says, "combined her passions" to understand how agriculture can benefit both farmers and biodiversity—if done right.


Dwarf dinosaur confirmed: the horse-sized sauropod of Transylvania

(05/04/2010) A dinosaur mystery over a hundred years old has been unraveled according to a new study in the Proceedings of the National Academy of Sciences.


US emissions from coal could be stopped in 20 years

(05/03/2010) A new study in Environmental Science and Technology (ES&T) concludes that the US could stop all emissions from coal-fired plants within 20 years time using only existing technologies and some that will be ready within the next decade. Such an accomplishment would go a long way toward lowering the US's carbon emissions and mitigating the impact of climate change, according to the researchers.


Gulf oil spill could impact non-coastal songbirds

(05/03/2010) Even though they don't stop over in the Gulf of Mexico, many migrating songbirds could be impacted by the catastrophic oil spill, warns the American Bird Conservancy (ABC). The threats to marine and coastal birds have been well-outlined during the past few days, however birds flying high above the spill could also be vulnerable.


Logging in Tongass rainforest would imperil rare species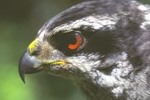 (05/03/2010) According to a letter from three past employees of the Alaska Division of Wildlife Conservation to Sean Parnell, the Governor of Alaska, a proposal to bill logging the Tongass temperate rainforest would threaten two endangered species. In fact, the letter warns that if the bill passes and the company in question, Sealaska, proceeds with logging it is likely the Alexander Archipelago wolf and the Queen Charlotte goshawk would be pushed under the protection of the US Endangered Species Act (ESA).


Oil spill in Gulf of Mexico heading towards full-scale environmental disaster

(04/29/2010) With the news that the amount of oil leaking from below the surface of the Gulf of Mexico could be as much as five times the original estimate put forward by British oil-giant BP, the situation moved from worrisome to desperate.


Locals plead for Tongass rainforest to be spared from Native-owned logging corporation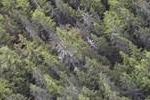 (04/29/2010) The Tongass temperate rainforest in Alaska is a record-holder: while the oldest and largest National Forest in the United States (spanning nearly 17 million acres), it is even more notably the world's largest temperate rainforest. Yet since the 1960s this unique ecosystem has suffered large-scale clearcutting through US government grants to logging corporations. While the clearcutting has slowed to a trickle since its heyday, a new bill put forward by Senator Lisa Murkowski (Rep.) gives 85,000 acres to Native-owned corporation Sealaska, raising hackles among environmentalists and locals who are dependent on the forests for resources and tourism.


Despite promises, world governments failing to save biodiversity

(04/29/2010) In 2002 world leaders committed to reducing the global rate of biodiversity loss within eight years time: 2010. While many have noted that world governments have largely failed on their promises, a new study in Science looks at the situation empirically and agrees that their has been no significant reduction in biodiversity loss and, at the same time, pressures on the world's species have risen, not fallen.


Video: Madagascar could become "Haiti-like"

(04/28/2010) Niall O'Connor from the World Wildlife Fund warns in a Carte Blanche production that if the ecological destruction of Madagascar continues, the poor island country could become "Haiti-like", where he says, "most of the biodiversity, most of the forests are gone".


Farming snails to save the world's rarest gorillas

(04/28/2010) In a place of poverty and hunger, how do you save a species on the edge of extinction? A difficult question that conservationists have long-been working to tackle, the Wildlife Conservation Society (WCS) has come up with a new plan to protect the world's most endangered gorilla, the Cross River gorilla, from poachers by providing locals with an alternate and better income from farming snails.


A day to celebrate (and save) the world's amphibians: the 2nd Annual Save the Frogs Day



(04/28/2010) Friday, April 30th is for the frogs: educational programs, conservation walks with experts, frog leaping races, and the world's first protest to save frogs are all planned for the world's 2nd Annual Save the Frogs Day. Organized by the non-profit SAVE THE FROGS!, events are so far planned in 15 countries on every continent besides Antarctica—fittingly the only continent that lacks amphibians.


Photo: monster worm is less than a monster

(04/28/2010) Some places have Loch Ness and Bigfoot, but the Palouse prairie of the western United States has the giant Palouse earthworm. Reported to stretch 3 feet long, spit, and—even more strangely—smell like lilies, the earthworm has become apart of the region's folklore and has only been seen a few times since the 1980s leading to concerns that it was gravely endangered and maybe even extinct.


Photo: Fire-headed dragon discovered in Southeast Asia

(04/27/2010) Just weeks after scientists announced the discovery of a new monitor lizard in the Philippines, researchers have uncovered another unknown monitor inhabiting Southeast Asia. Described in Zootaxa, the new torch monitor (Varanus obor) is found only on the tiny island of Sanana, in the western Moluccan islands of Indonesia.


Food crisis in Niger occurring "out of the public eye"

(04/26/2010) The West African nation of Niger is facing an increasingly alarming food crisis as the UN announced it would double the number of people it was feeding today despite continuing budget shortfalls in its World Food Program (WFP). Failing rains have caused crop yields in Niger to decline, while food prices are rising and livestock prices falling. Officials say these trends have created a perfect-storm for a crisis in Niger, which according to Amadou Sayo from CARE International, is occurring "out of the public eye."


150,000 turn out for climate rally in Washington DC

(04/26/2010) A rally in support of strong action on climate change drew some 150,000 people to the National Mall in Washington DC according to organizers. The rally—which also celebrated the 40th Anniversary of Earth Day—alternated its program with music and speakers.


United States has higher percentage of forest loss than Brazil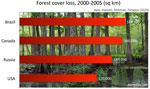 (04/26/2010) Forests continue to decline worldwide, according to a new study in the Proceedings of the National Academy of Science (PNAS). Employing satellite imagery researchers found that over a million square kilometers of forest were lost around the world between 2000 and 2005. This represents a 3.1 percent loss of total forest as estimated from 2000. Yet the study reveals some surprises: including the fact that from 2000 to 2005 both the United States and Canada had higher percentages of forest loss than even Brazil.


After oil rig explosion, leaking crude threatens Gulf of Mexico

(04/26/2010) Just weeks after a Chinese coal barge rammed the Great Barrier Reef, cutting a nearly two-mile swath through the reef and spilling three tons of engine fuel, fragile marine ecosystems are again threatened. Last Tuesday a BP oil rig platform exploded in the Gulf of Mexico, likely killing eleven workers. The blast also left oil leaking from the drill hole estimated at 42,000 gallons (or 1,000 barrels) of oil per day.


How hornbills keep Asian rainforests healthy and diverse, an interview with Shumpei Kitamura



(04/26/2010) Hornbills are one of Asia's most attractive birds. Large, colorful, and easier to spot than most other birds, hornbills have become iconic animals in the tropical forests of Asia. Yet, most people probably don't realize just how important hornbills are to the tropical forests they inhabit: as fruit-eaters, hornbills play a key role in dispersing the seeds of tropical trees, thereby keeping forests healthy and diverse. Yet, according to tropical ecologist and hornbill-expert Shumpei Kitamura, these beautiful forest engineers are threatened by everything from forest loss to hunting to the pet trade.


Half a trillion spent on fossil fuel subsidies mostly "a complete waste of money"

(04/22/2010) Despite a warming planet linked to the burning of fossil fuels, governments around the world still spend 500 billion US dollars a year subsidizing fossil fuel industries. A new study from the Global Subsidies Initiative (GSI) of the International Institute for Sustainable Development looks at the difficult political situation behind ending fossil fuel subsidies.


World failing on every environmental issue: an op-ed for Earth Day


(04/22/2010) The biodiversity crisis, the climate crisis, the deforestation crisis: we are living in an age when environmental issues have moved from regional problems to global ones. A generation or two before ours and one might speak of saving the beauty of Northern California; conserving a single species—say the white rhino—from extinction; or preserving an ecological region like the Amazon. That was a different age. Today we speak of preserving world biodiversity, of saving the 'lungs of the planet', of mitigating global climate change. No longer are humans over-reaching in just one region, but we are overreaching the whole planet, stretching ecological systems to a breaking point. While we are aware of the issues that threaten the well-being of life on this planet, including our own, how are we progressing on solutions?


Got milk: 3 percent of greenhouse gases from milk production

(04/21/2010) Just less than 3 percent of the world's greenhouse gas emissions come from the production of milk, according to a new study by the UN Food and Agricultural Organization (FAO). Covering dairy producing animals from small nomadic herds to massive industrialized dairy operations, the FAO study factors in the production, processing, and transportation of milk as well as the fertilizer, pesticides, and feed used in the dairy industry. The total rises 4 percent if using dairy animals for meat is included.


Oil company to cut 454 kilometers of seismic lines in uncontacted tribe territory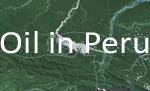 (04/21/2010) Repsol YPF, a Spanish-Argentine oil company, plans to cut 454 kilometers (282 miles) of seismic lines in a territory of the Peruvian rainforest known to be home to uncontacted indigenous peoples, according to a press release from Survival International. To construct seismic lines paths will be cleared in the forest and explosives set-off regularly. Seismic lines allow energy companies to locate oil deposits by creating a cross sectional view of the subsurface.


Off and on again: Belo Monte dam goes forward, protests planned

(04/20/2010) An auction to build the Belo Monte dam, a massive hydroelectric project in Brazil, is going ahead despite two court-ordered suspensions, both of which have been overturned. The dam, which would be the world's third-largest, has been criticized by indigenous groups, environmental organizations, and most recently filmmaker James Cameron who created the wildly popular Avatar.


Close to a billion species: ocean exploration reveals shocking diversity of tiny marine life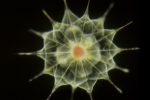 (04/19/2010) Biologists worldwide may have to start re-evaluating their estimates of the number of species on Earth, since expeditions documenting the oceans' tiniest species have revealed shocking diversity: in the tens of millions of species, at least, and according to one researcher "closer to a billion". Fourteen field projects sent out by the Census of Marine Life focused on the oceans' smallest inhabitants: microbes, zooplankton, and tiny burrowing species inhabiting the deep sea bed. What they found was astounding.


Paper company loses green certification after rainforest destruction in Indonesia

(04/18/2010) The Forest Stewardship Council (FSC), a global certifier of sustainably managed forest, has dropped another Indonesian company for the destruction of rainforests. Asia Paper Resources International Limited (APRIL), has had its certification suspended due to evidence of conversion of rainforests for acacia plantations, the destruction of 'High Conservation Value Forest', draining peatlands, as well as continuing conflicts with local communities. The decision was made by the Rainforest Alliances Smartwood, an accreditation program with the FSC.


Nestle shareholder meeting interrupted by Greenpeace orangutans


(04/15/2010) Nestle's shareholder meeting turned raucous today, as Greenpeace protesters were arrested in full-orangutan outfits outside the meeting and inside Greenpeace activists—in a scene out of a spy movie—propelled down from the ceiling and dropped a giant banner and a shower of leaflets above the shareholders' heads. "Nestlé's chair, Peter Brabeck-Letmathe, was explaining how well the company had performed over the last fiscal year when noises were heard up in the roof and leaflets began raining down, not at all unlike a shower of cash," describes a Greenpeace blog entry today.


New report alleges Sarawak government, police, and loggers "act in collusion to harass and intimidate indigenous communities"



(04/15/2010) A new report by JOANGOHutan, the Malaysian Network of Indigenous Peoples and Non-Governmental Organizations, paints an atmosphere of abuse and ambivalence toward indigenous communities embroiled in land disputes in the Malaysian state of Sarawak on the island of Borneo. According to the report, there are currently 140 land dispute cases in limbo in the Sarawak courts. Indigenous groups are fighting loggers, oil palm plantation developers, and the paper industry for their tribal lands, yet indigenous tribes have not found advocates in state government.


Climatologists cleared of any "scientific malpractice"

(04/15/2010) Two inquiries into the research of several climatologists at the University of East Anglia's Climate Research Unit (CRU) have now cleared the researchers of any wrong-doing. The second inquiry, which looked specifically at 11 representatives studies including global temperature findings and work with tree rings, announced yesterday that they found "no evidence of any deliberate scientific malpractice in any of the work of the Climatic Research Unit, and had it been there we believe that it is likely that we would have detected it," according to the panel, which included experts from the United States, Switzerland, and the UK.


Turning to the matrix: a more accurate way to predict extinction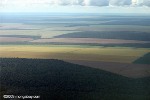 (04/14/2010) According to most conservationists the globe is striding into the midst of the Sixth Mass Extinction. Species populations worldwide are dropping and in many cases species are vanishing all together due to pollution, climate change, poaching and hunting, overconsumption, invasive species, and exotic diseases, but no threat proves more pervasive and devastating for the world's species than habitat loss.


Video: black list uncovers least transparent companies

(04/14/2010) Corporate Responsibility Magazine has released its first annual list of the 30 least transparent companies, dubbed the 'black list'. Looking at corporations traded on the US stock market in the Russell 1,000—the top 1,000 stocks in the Russell 3,000 list—the magazine pinpointed the bottom 30, exposing those companies that choose to hide in the dark.


Environmentalists say President of Philippines not deserving of conservation award

(04/13/2010) Filipino environmentalists and religious leaders have expressed shock and anger that Gloria Macapagal-Arroyo, the President of the Philippines, has been chosen to receive a conservation award from the US Congress in Washington, DC today according to the Philippine Daily Enquirer.


Whiskas offers Critically Endangered species-flavored cat food

(04/13/2010) In a truly bizarre product offering, Whiskas presented a new line of bluefin tuna-flavored cat food before quickly eliminating the product "due to public concerns", according to Greenpeace UK.


Hope for survival as isolated orangutans joined by rope bridge


(04/11/2010) Researchers in the Malaysian state of Sabah in Borneo are joyful after receiving confirmation that a young male orangutan used a rope bridge to cross a river, which has separated one orangutan population from another. Due to logging and clearing forests for oil palm plantations, which cover 18 percent of land in Sabah, orangutans on the Kinabantangan River have been cut into fragmented populations.


16 percent of mangrove species threatened with extinction

(04/11/2010) The first ever assessment of mangrove species by the IUCN Red List found 11 out of 70 mangrove species threatened with extinction, including two which were listed as Critically Endangered. Threats include coastal development, logging, agriculture, and climate change.


Photos: rescued sun bears in Borneo moved to new facility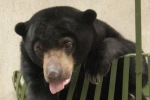 (04/08/2010) Rescued sun bears in Sabah, Borneo are getting a new home this week. The Bornean Sun Bear Conservation Center (BSBCC) has finished Phase 1 of its construction of a new home for the bears. Eventually the center will include visitor facilities and observation gallery where tourists will have the chance to watch the bears. For now, though, the bears will enjoy brand new state-of-the-art facilities and, for the first time, access to a pristine forest.


Scientists: 60 million USD needed to gauge the global threat to biodiversity

(04/08/2010) One of the greatest barriers to saving the world's biodiversity is simply a lack of knowledge: to date less than 50,000 species have been surveyed by the IUCN Red List regarding their threat level, while the vast majority of the world's species are left unanalyzed especially fungi, plants, fish, reptiles, and insects and other invertebrates. To address this problem, some of the world's top biologists have proposed a 60-million US dollar program they dub the 'barometer of biodiversity' to gather a representative sample of all taxons.


Forgotten species: the subterranean Gekko gigante



(04/08/2010) Travelers to tropical destinations are likely familiar with the gecko. Clinging to walls and ceilings of buildings—sometimes staring down at you from the bedroom ceiling or glancing at you quizzically from the bathroom door—the small adhesive-footed lizard could be aptly described in some tropical areas as ubiquitous. Despite the apparent commonness of some species, geckos are delightful lizards with round wide eyes, a thick gripping tongue, and of course that amazing knack of seemingly defying gravity with specialized toe pads. But not all geckos are as easily found—or as common—as those hanging out, literally, in a jungle lodge. The Gekko gigante, also known as the Gigante narrow-disked gecko, has been little- noticed by the public. Even scientists know little about the lovely gray-and-blue gecko beyond the fact that it lays its eggs on cool moist cave walls in two Philippine Islands.


Unilever backtracks: may purchase palm oil from Sinar Mas


(04/07/2010) The world's biggest buyer of palm oil, Unilever, says it will again purchase palm oil from PT SMART, a subsidiary of Indonesian company Sinar Mas, if allegations about deforestation and peatland destruction prove untrue, or if Sinar Mas shows it is addressing the issue. Last December, the food and cosmetic giant, Unilever, suspended its $32.6 million contract with Sinar Mas after an independent audit—spurred by a 2008 Greenpeace report—showed that the Indonesian company was involved in the illegal destruction of rainforests and peatlands. Yet the company now seems to be signaling that the contract is back on the table even as it touts its sustainability efforts to the public.


US Eastern forests suffer "substantial" decline: 3.7 million hectares gone

(04/07/2010) The United States' Eastern forests have suffered a "substantial and sustained net loss" over the past few decades, according to a detailed study appearing in BioScience. From 1973 to 2000, Eastern have declined by 4.1 percent or 3.7 million hectares. Deforestation occurred in all Eastern regions, but the loss was most concentrated in the southeastern plains.


New blind snake discovery



(04/06/2010) Call them survivors: blindsnakes have been identified as one of the few groups of organisms that inhabited Madagascar when it broke from the Indian subcontinent around 100 million years ago. According to a new study in Biology Letters, blindsnakes not only survived the split of Madagascar and India, but likely traveled from Asia to Australia and Africa to South America on floating vegetation, the latter a journey that may have taken six months of drifting on ocean currents. "Blindsnakes are not very pretty, are rarely noticed, and are often mistaken for earthworms," says Blair Hedges of her subjects. "Nonetheless, they tell a very interesting evolutionary story."


New report finds millions of marine turtles killed by fisheries, not thousands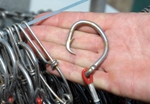 (04/06/2010) Humankind's appetite for seafood has had a bigger impact on the world's marine turtles than long thought. A new report by Conservation International (CI) in partnership with Duke University's Project GloBAL (Global By-catch Assessment of Long-lived Species) finds that in the past eighteen years it is likely millions of marine turtles have been killed as bycatch by the world's fisheries.


Once common tortoise from Madagascar will be 'extinct in 20 years'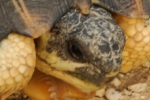 (04/05/2010) The radiated tortoise, once common throughout Madagascar, faces extinction within the next 20 years due to poaching for its meat and the illegal pet trade, according to biologists with the Turtle Survival Alliance (TSA) and the Wildlife Conservation Society (WCS). Returning from field surveys in southern Madagascar's spiny forest, they found regions without a single turtle. Locals said that armed bands of poachers were taking truckloads of tortoises to be sold in meat markets. The tortoise is also popular in the underground pet trade, although it is protected by CITES (Convention on International Trade in Endangered Species).


History repeats itself: the path to extinction is still paved with greed and waste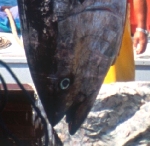 (04/05/2010) As a child I read about the near-extinction of the American bison. Once the dominant species on America's Great Plains, I remember books illustrating how train-travelers would set their guns on open windows and shoot down bison by the hundreds as the locomotive sped through what was left of the wild west. The American bison plunged from an estimated 30 million to a few hundred at the opening of the 20th century. When I read about the bison's demise I remember thinking, with the characteristic superiority of a child, how such a thing could never happen today, that society has, in a word, 'progressed'. Grown-up now, the world has made me wiser: last month the international organization CITES (Convention on International Trade in Endangered Species) struck down a ban on the Critically Endangered Atlantic bluefin tuna. The story of the Atlantic bluefin tuna is a long and mostly irrational one—that is if one looks at the Atlantic bluefin from a scientific, ecologic, moral, or common-sense perspective.


Seed dispersal in the face of climate change, an interview with Arndt Hampe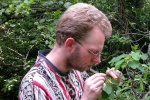 (04/05/2010) Without seed dispersal plants could not survive. Seed dispersal, i.e. birds spreading seeds or wind carrying seeds, means the mechanism by which a seed is moved from its parent tree to a new area; if fortunate the seed will sprout in its new resting place, produce a plant which will eventually seed, and the process will begin anew. But in the face of vast human changes—including deforestation, urbanization, agriculture, and pasture lands, as well as the rising specter of climate change, researchers wonder how plants will survive, let alone thrive, in the future?


What happened to China?: the nation's environmental woes and its future


(04/01/2010) China has long been an example of what not to do to achieve environmentally sustainability. Ranking 133rd out of 146 countries in 2005 for environmental performance, China faces major environmental problems including severe air and water pollution, deforestation, water-issues, desertification, extinction, and overpopulation. A new article in Science discusses the complex issues that have led to China's environmental woes, and where the nation can go to from here.


James Cameron, in real life, fights to save indigenous groups from massive dam construction in Brazil

(04/01/2010) After creating a hugely successful science-fiction film about a mega-corporation destroying the indigenous culture of another planet, James Cameron has become a surprisingly noteworthy voice on environmental issues, especially those dealing with the very non-fantastical situation of indigenous cultures fighting exploitation. This week Cameron traveled to Brazil for a three-day visit to the Big Bend (Volta Grande) region of the Xingu River to see the people and rainforests that would be affected by the construction of the Belo Monte Hydroelectric Dam. Long-condemned by environmentalists and indigenous-rights groups, the dam would destroy 500 square kilometers of pristine rainforest and force the relocation of some 12,000 people.


Sumatran rhino loses pregnancy: conservationists saddened but remain resolute

(03/31/2010) Rhino conservationists' hopes were dampened today by news that Ratu, a female Sumatran rhino, had lost her pregnancy. Just months after the announcement of the pregnancy—the first at Indonesia's Sumatran Rhino Sanctuary in Way Kambas National Park—Ratu lost the embryo. Still, say conservationists, the very fact that Ratu became pregnant at all should keep hope alive for the beleaguered species.


US gun, guitar, and furniture-manufactures must declare basic information about wood sources

(03/31/2010) In May of last year federal agents raided Gibson Guitar headquarters in Nashville, Tennessee after they received information that the guitar-giant was using illegally logged rosewood from Madagascar in the construction of their musical instruments. The scandal forced Gibson's CEO to take a leave of absence as a member of Rainforest Alliance.


Rockhopper penguins benefit from new park in Argentina



(03/31/2010) Southern rockhopper penguins (Eudyptes chrysocome) are easily distinguished by the spiked plumes on their head, their neon-yellow eyebrows, and red eyes. But these wild-looking penguins are also endangered: the IUCN Red List classifies them as Vulnerable to extinction due to pollution and drowning by fishing nets.



Page 1 | Page 2 | Page 3 | Page 4 | Page 5 | Page 6 | Page 7 | Page 8 | Page 9 | Page 10 | Page 11 | Page 12 | Page 13 | Page 14 | Page 15 | Page 16 | Page 17 | Page 18 | Page 19 | Page 20 | Page 21 | Page 22 | Page 23 | Page 24 | Page 25 | Page 26 | Page 27 | Page 28 | Page 29 | Page 30 | Page 31 | Page 32 | Page 33 | Page 34 | Page 35 | Page 36 | Page 37 | Page 38 | Page 39 | Page 40 | Page 41 | Page 42 | Page 43 | Page 44 | Page 45 | Page 46 | Page 47 | Page 48 | Page 49 | Page 50 | Page 51 | Page 52 | Page 53 | Page 54 | Page 55 | Page 56 | Page 57 | Page 58 | Page 59