News articles on jeremy hance

---
Mongabay.com news articles on jeremy hance in blog format. Updated regularly.






Despite fierce opposition, work begins on Belo Monte dam

(01/27/2011) Arguably the most opposed dam project in the world received the go-ahead this week, reports the BBC. Brazil's environmental agency, IBAMA, has approved the first step of the massive hydroelectric project: clearing 588 acres of rainforest in the Amazon, although the dam would flood nearly 200 square miles (500 square kilometers) of forest.
Nike and Kimberly-Clark lead the corporate pack on forest sustainability

(01/27/2011) Forest Footprint Disclosure (FFD), which asks international companies to reveal their impact on forests around the world, has released their second review. From biofuels to travel to media, FFD named corporate leaders in 19 categories, including Kimberly Clark for Personal-Household products and Nike for Clothing, Accessories and Footwear.
Egyptian jackal is actually ancient wolf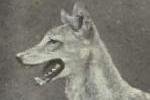 (01/26/2011) The Egyptian jackal, which may have been the inspiration for the Egyptian god Anubis, is actually not a jackal at all but a member of the wolf family. New genetic research in the open-access journal PLoS ONE finds that the Egyptian jackal is Africa's only member of the gray wolf family. The new wolf, dubbed by researchers as the African wolf, is most closely related to the Himalayan wolf.
Tiny bats trade in caves for pitcher plants in Borneo

(01/26/2011) A tiny species of bat in Borneo has chosen an unusual roost: a carnivorous pitcher plant, according to a recent study. The study examines how this behavior actually benefits both the bats and the plants, creating a symbiotic relationship.
King of dinosaurs was a hunter, not a scavenger

(01/26/2011) Ecologists say they have used a computer model to put to rest a nearly century-old debate. Did Tyrannosaurus Rex, one of the world's most well-known dinosaurs, hunt down its prey like a lion on the plains, or, instead, did it scavenge meals from other hunters like a vulture? According to scientists with the Zoological Society of London (ZSL) the Tyrannosaurus had only one choice in order to survive: hunt.
Picture: scientists identify first known single-fingered dinosaur

(01/25/2011) Paleontologists working in China have discovered a first for dinosaurs: a species with only one finger. Named Linhenykus monodactylus, the extinct species stood only about two feet high and weighed about as much as a large parrot. Although small, the new dinosaur was a member of the carnivorous therapod dinosaurs, which include the infamous Tyrannosaurus Rex. The find was announced in the Proceedings of the National Academy of Sciences.
Eight rangers, soldiers killed in Virunga National Park

(01/25/2011) Yesterday morning, 3 wildlife rangers and 5 soldiers working in Virunga National Park were killed by the rebel group Democratic Forces for the Liberation of Rwanda (FDLR). These 8 were killed and 3 more wounded when their vehicle was fired on by FDLR rebels with rocket launchers. Park director Emmanuel de Merode told the AFP that it was the most serious incident to occur in Virunga National Park in the past 12 months.
Chinese citizen caught smuggling ivory from the Republic of Congo

(01/24/2011) A Chinese national was caught attempting to smuggle 22 pounds (10 kilos) of ivory out of the Republic of Congo on Saturday, according to the AFP. Officials confiscated five elephant tusks, 80 ivory chopsticks, 3 ivory carvings, and a number of smaller ivory-made items.
95% of Liberia's elephants killed by poachers

(01/24/2011) Since the 1980s, Liberia has lost 19,000 elephants to illegal poaching, according to Patrick Omondi of the Kenya Wildlife Service speaking in Monrovia, the capital of Liberia. The poaching of Liberia's elephants has cut the population by 95% leaving only 1,000 elephants remaining.
Greenland melt is the worst yet

(01/24/2011) Melting of the Greenland ice sheet was the most extreme yet in 2010, beating the previous melt record from 2007. This continues a long-term trend whereby melting in Greenland has increased on average 17,000 square kilometers every year since 1979.
Asia's last lions lose conservation funds to tigers

(01/24/2011) The last lions of Asia and the final survivors of the Asiatic lion subspecies (Panthera leo persica) are losing their federal conservation funding to tiger programs, reports the Indian media agency Daily News & Analysis (DNA). While the Asiatic lion once roamed Central Asia, the Middle East, and even Eastern Europe, today the subspecies survives only in India's Gir Forest National Park in the north-western state of Gujarat.
Updating the top 100 weirdest and most imperiled mammals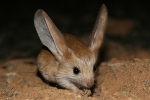 (01/24/2011) A lot can change in three years. In January 2007, the Zoological Society of London (ZSL) jumpstarted a program unique in the conservation world: EDGE, which stands for Evolutionarily Distinct and Globally Endangered, selects the species it works with not based on popularity or fund-raising potential but on how endangered and evolutionary unique (in laymen's terms: weird) they are. When EDGE first arrived in 2007, it made news with its announcement of the world's top 100 most unique and endangered mammals. While this list included a number of well-known species—such as the blue whale and the Asian elephant—it also introduced the public to many little-recognized mammals that share our planet, such as the adorable long-eared jerboa, the ancient poisonous solenodon, and the ET-like aye-aye. However, after three years the EDGE program found that their top 100 mammals list already need updating.
'New' cat in Sumatra: clouded leopard is distinct subspecies

(01/23/2011) Just six years ago the beautiful medium-sized Asian cat, the clouded leopard, was considered a single species. Then in 2006 researchers announced that there were, in fact, two unique species of clouded leopard: one species (Neofelis nebulosa) that inhabited mainland Asia (from Nepal to China and south to peninsular Malaysia) and a more threatened species living on the islands of Borneo and of Sumatra, dubbed the Sunda clouded leopard (Neofelis diardi). Now, researchers have confirmed that clouded leopards living on Sumatra are distinct from those on Borneo, further subdividing these two populations into unique subspecies.
How Genghis Khan cooled the planet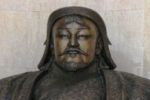 (01/20/2011) In 1206 AD Genghis Khan began the Mongol invasion: a horse-crazed bow-wielding military force that swept through much of modern-day Asia into the Middle East and Eastern Europe. But aside from creating the world's largest empire, the Mongol invasion had another global impact that has remained hidden in history according to new research by Julia Pongratz of the Carnegie Institution's Department of Global Ecology. Genghis Khan and his empire, which lasted nearly two centuries, actually cooled the Earth.
UN and conservation organizations condemn big oil's plan to drill in Virunga National Park

(01/20/2011) WWF, the International Union for the Conservation of Nature (IUCN), and the UN have all recently expressed concerns about two oil companies' plan to explore for oil in Africa's oldest and famed Virunga National Park. Home to a quarter of the world's mountain gorillas, as well as chimpanzees, hippos, lions, forest elephants, and rare birds Virunga National Park in the Democratic Republic of Congo (DRC) is one of Africa's most biodiverse parks and is classified by the UN as a World Heritage Site. But according to WWF plans by oil companies SOCO International and Dominion Petroleum could jeopardize not only the wildlife and ecosystems, but also local people.
World's weirdest aphrodisiac: elephant-digested durian fruit

(01/20/2011) The spiky, odorous, weighty, and almost impenetrable durian fruit is considered by some to be a fine delicacy, but others a putrid horror. Its taste has been described between a delicious custard and old gym socks. Still, even durian lovers may be uncomfortable with the idea of eating the fruit after it has been consumed and expelled by a wild Asian elephant. But according to the New Straits Times recently wealthy businessmen are willing to pay over $300 for a sample of elephant-ingested durian, which they believe acts as an aphrodisiac.
NASA images reveal consistent climate warming among different temperature records

(01/19/2011) New images released by NASA illustrate how four different global temperature records show remarkably consistent warming around the world. Currently, global temperatures are analyzed by four major organizations: NASA Goddard Institute for Space Studies (GISS), NOAA National Climatic Data Center, Met Office Hadley Center's Climatic Research Unit, and the Japanese Meteorological Agency. Although each organization has garnered slightly different results year-to-year, all show a consistent warming trend globally, including that the most recent decade as the warmest since record-keeping began in the late Nineteenth Century.
Last year worst yet for rhino killings in South Africa

(01/19/2011) Three hundred and thirty-three rhinos were killed in South Africa last year, the highest number yet. Ten of the rhino were black rhinos, which are listed as Critically Endangered by the IUCN Red List, the rest were white rhinos, listed as Near Threatened. In total South Africa has over 20,000 rhinos.
Africa gains new elephant species
(01/19/2011) DNA evidence has shown that the forest elephant-Africa's smaller, shyer pachyderm-is indeed a separate species from the much more well-known savanna elephant. While scientists have long debated the status of the forest elephant (should it be considered a separate population, a subspecies, or a unique species?) a new study in the open-access journal PLoS Biology finds that genetically the forest elephant is unarguably a new species. If conservation authorities accept the new study, it will change elephant conservation efforts throughout Africa.
Lion poisonings decimating vultures in Kenya

(01/19/2011) It's a common image of the African savanna: vultures flocking to a carcass on the great plains. However, a new study has found that vulture populations are plummeting in Kenya's Masai Mara National Reserve, a part of the Serengeti plains, due to habitat loss as well as the illegal killing of lions. Increasingly farmers and livestock owners have targeted lions and other big predators by poisoning livestock carcasses with toxic pesticides, such as Furadan. Not only illegal, such poisonings take their toll on other Serengeti wildlife, including vultures that perish after feeding on the laced carcasses.
Converting palm oil companies from forest destroyers into forest protectors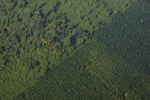 (01/02/2011) In efforts to save the world's remaining rainforests great hopes have been pinned on "degraded lands" — deforested lands that are presently sitting idle in tropical countries. Optimists say shifting agriculture to such lands will help humanity produce enough food to meet growing demand without sacrificing forests and biodiversity and exacerbating social conflict. But to date, degraded lands remain an enigma, especially in Indonesia, where deforestation continues at a rapid pace. Degraded lands are often misclassified by various Indonesian ministries—land in a far-off province may be listed as "wasteland" by Jakarta, but in reality is blanked by verdant forest that sequesters carbon, houses wildlife, and affords communities with food, water, and other essentials. Granting logging and plantation concessions on these lands can result in conflict and environmental degradation.
Lemur milestone: captive-born female successfully breeds with wild male

(01/01/2011) After 13 years of releasing captive-born lemurs into the wild, the Madagascar Fauna Group (MFG) has finally succeeded in breeding a captive-born black-and-white ruffed lemur female with a wild male, a pairing that last October produced twins in Betampona Natural Reserve. This is a milestone for lemur conservation, since it is the first time a captive-born lemur and a wild lemur have successfully mated and given birth.
Top 10 Environmental Stories of 2010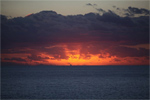 (12/20/2010) Below is a quick review of some of the biggest environmental stories of 2010: Climate change rears it ugly head; Oil spill in the Gulf; Agreement to save global biodiversity; Illegal logging crisis in Madagascar; REDD kicks off in Indonesia; Brazil deforestation falls to its lowest level; Hungary's red sludge; Nestle caves to social media activists; New mammals galore' and Global climate framework back on the table?
Biodiversity and slash-and-burn agriculture in Papua New Guinea

(12/20/2010) As pressures increase on the rich forests of Papua New Guinea, how will biodiversity fare? A new study in mongabay.com's Tropical Conservation Science attempts to answer this question by looking at how bird species are impacted by slash-and-burn agriculture. While locals have been practicing such agriculture for 5,000 years, rising populations and societal changes are expected to increase the pressure of slash-and-burn agriculture on forests and the species that live there.
Using water bodies to track Asian elephants

(12/19/2010) One would think that it would be easy to track Asia's largest land animal, but in fact Asian elephants (Elephas maximus) are generally shy, mostly nocturnal, and stick to the forest whenever possible. Yet, it's vital for conservationists to track the herd, if they are to keep them safe from poaching and protect both elephants and locals from potential conflict. However, a new study in mongabay.com's open access journal Tropical Conservation Science has developed a unique strategy to track elephant herds in Sri Lanka by sticking to the water.
The hair-snare: non-invasive animal research technique makes good in Mexico

(12/19/2010) It's not easy or cheap to catch an elusive wild cat, and trapping such an animal can prove harmful to the individual. With such factors in mind, researchers are consistently turning to non-invasive methods of gathering data about species, including collecting feces and the increasingly popular camera trap. But one method rarely gets mentioned: the humble hair-snare. A new study in mongabay.com's open access journal Tropical Conservation Science has demonstrated the success of hair-snare in gathering data about mammals in Mexico, including the first successful hair catch of two rarely seen cat species, the jaguarundi (Puma yagouaroundi) and the margay (Leopardus wiedii).
Climate change could cut premontane forests of Argentina and Bolivia in half

(12/19/2010) A new study in mongabay.com's open access journal Tropical Conservation Science finds that the premontane forests of Argentina and Bolivia are susceptible to large-scale shifts due to climate change, losing over half of the ecosystem to warmer temperatures. Apart of the Yungas tropical forests, premontane forests are the lowest in the Andes, covering hills and flatland; these forests harbor significant biodiversity, yet many of those species may become threatened as the world warms.
Forest fragment climate not driven by edge-effect

(12/19/2010) Examining ten forest fragments in Brazil's Atlantic Forest, researchers have undercut the theory that the climate of forest fragment' is driven by the edge-effect. Writing in mongabay.com's open source journal Tropical Conservation Science, researchers found that edge-effect was too simple to explain the microclimate of isolated forest fragments from 3 to 3,500 hectares large, each at least 80-years-old.
Deforestation sparks giant rodent invasions
(12/15/2010) Capybara are expanding into areas of deforestation throughout South America, reports a new study conducted by Kansas State University researchers and published in the journal of Global Change Biology. The study is the first to report capybara populations invading historically arid regions and finds that the presence of invasive capybara can hinder habitat restoration.
Mountain gorilla population up by 100 individuals

(12/07/2010) Conservation appears to be working for the Critically Endangered mountain gorilla (Gorilla beringei beringei) in the Virunga massif region, as a new census shows an additional 100 individuals from the last census in 2003, an increase of over a quarter. The Virunga massif is a region in three nations—Rwanda, the Democratic Republic of Congo, and Uganda—and covering three protected area.
Extinct giant stork towered over 'hobbits' on Flores

(12/07/2010) Scientists have discovered an extinct massive stork, standing nearly 6 feet tall (1.8 meter) and weighing 35 pounds (15 kilograms), which would have shared the island of Flores with the 'hobbits'—dwarf hominin species known as Homo floresiensis—reports the BBC. According to the researchers the meat-eating stork was big enough to prey on young Homo floresiensis, and stood about 2 and a half feet (0.8 meters) above adult hobbits.
Forgotten species: the plummeting cycad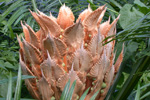 (12/06/2010) I have a declarative statement to make: cycads are mind-blowing. You may ask, what is a cycad? And your questions wouldn't be a silly one. I doubt Animal Planet will ever replace its Shark Week with Cycad Week (perhaps the fact that it's 'animal' planet and not 'plant' planet gave that away); nor do I expect school children to run to see a cycad first thing when they arrive at the zoo, rushing past the polar bear and the chimpanzee; nor do I await a new children's book about a lonely little anthropomorphized cycad just looking for a friend. In the world of species-popularity, the cycad ranks pretty low. For one thing, it's a plant. For another thing, it doesn't produce lovely flowers. And for a final fact, it looks so much like a palm tree that most people probably wouldn't know it wasn't. Still, I declare the cycad to be mind-blowing.
US most vulnerable to climate change among world's wealthy nations

(12/06/2010) While the US has done little to mitigate climate change, a new report by humanitarian research organization DARA and the Climate Vulnerable Forum states that of all industrialized nations the US will face the most harm from a warming world. Together with Spain, the US's vulnerability to climate change has been listed as High by the newly released Climate Vulnerability Monitor.
Climate change to take the lives of 5 million by 2020, mostly children

(12/06/2010) A new report by humanitarian research organization DARA and the Climate Vulnerable Forum finds that if nations continue to fail at lowering greenhouse gas emissions, five million people—mostly children—are likely to die from climate change impacts over the next 10 years. The report, called the Climate Vulnerability Monitor, predicts, in addition, that by 2030, one million people every year will perish from climate change impacts. The dire predictions come as nations struggle at a UN Climate Summit in Mexico this week to come up with a coordinated response to climate change, although an agreement is not expected this year.
'These are the facts': 2010 to be among top three hottest years

(12/02/2010) Despite La Nina arriving at the end of the year—which bring cooler than average conditions—and bitter cold showing up recently in the Northern Hemisphere due to the North Atlantic Oscillation (NAO), 2010 was smoldering enough worldwide that it will very likely be among the top three hottest years since record-keeping began 160 years ago, reports the World Meteorological Organization (WMO) today.
Breaking all of life's rules: scientists discover bacteria that can survive on arsenic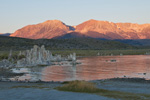 (12/02/2010) While for days rumors have circulated around the Internet that NASA had discovered alien life, the truth may be even less expected. Instead of aliens, NASA-funded researchers have discovered a microorganism on Earth that breaks all the rules of life: in Mono Lake in California scientists found a bacterium that can survive wholly on arsenic. The microorganism is capable of replacing phosphate, one of the essential blocks of all known life, with the toxic chemical arsenic according to new researched published in Science. Uncovered by lead author and NASA-funded scientist, Felicia Wolf-Simon, along with astrobiolgist colleagues at Arizona State University, the discovery is thought to have widespread implications on how life may survive on other planets.
Thousands pledge to boycott restaurants serving bluefin tuna

(12/01/2010) So far over 14,000 people have pledged to boycott eating bluefin tuna or visiting any restaurant that serves the imperiled species. The boycott, begun by US-conservation organization Center for Biological Diversity (CBD), is striving to raise awareness about a species that many scientists say is being fished to the brink of extinction.
'Environmental and social aggression': oil exploration threatens award-winning marine protected area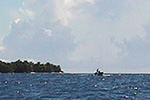 (12/01/2010) The Seaflower Marine Protected Area (MPA), which recently won top honors at the Convention on Biological Diversity (CBD) in Japan, is now under threat by planned oil exploration in the region, according to the Providence Foundation which is devoted to protecting the area. Proposed blocs for exploration by the Colombian government lie in the North Cays adjacent to the park, and perhaps even inside MPA boundaries. Spreading over 65,000 square kilometers (6.5 million hectares), Seaflower MPA lies within the Colombian Caribbean department known as the Archipelago of San Andres, Old Providence and Santa Catalina. This richly diverse Archipelago is home to a known 57 coral species, over 400 fish, and some 150 birds, as well as the ethnic and cultural minority: the Raizal people. The prospect of massive infrastructure or, even worse, oil spills in the area could devastate the park and locals' livelihoods.
NASA images reveal disappearing mangroves worldwide

(12/01/2010) In August, NASA and the US Geological Survey released the first-ever satellite analysis of the world's mangrove ecosystems. What they found was dire: mangroves covered 12.3% less area than previously estimated. Now, NASA has released images of the world's mangrove ecosystems (see below), which currently cover 137,760 square kilometers. Yet this number keeps shrinking: mangroves are vanishing rapidly due to rising sea levels, deforestation for coastal developments, agriculture and aquaculture.
Study: REDD could save species from extinction, if well-funded

(12/01/2010) The burgeoning global program REDD+ (Reduced Emissions from Deforestation and Forest Degradation) could do more than mitigate climate change, according to a new study in Conservation Letters by scientists with Conservation International (CI). Analyzing a sample of 2,500 forest animals, including mammals, birds and amphibians, researchers found that REDD+ could reduce the rate of extinction among these species by 46-82% over five years. The wide range in the study's findings depends on the amount of funds devoted to REDD+: more funds means greater forest preservation and, thereby, less extinction.
Logging concession could extinguish endangered Sumatran elephant population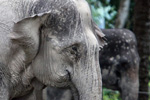 (11/30/2010) Local conservationists are urging the Indonesian government to halt the destruction of a 42,000 hectare forest in the renowned Bukit Tigapuluh Forest Landscape for a pulpwood plantation. According to researchers, the forest concession—owned by PT Lestari Asri Jaya, a subsidiary of Barito Pacific Group—contains the last population of Sumatran elephants (Elephas maximus sumatranus) in the Bukit Tigapuluh and approximately 5% of the island's total population. In a letter being sent to the Ministry of Forests, conservationists write that the destruction of the forest "would immediately lead to local extinction of elephants in Bukit Tigapuluh". They argue that given its ecological importance, the PT Lestari Asri Jaya forest concession should be placed under permanent protection.





Climate change linked to 21,000 deaths in nine months

(11/30/2010) Extreme weather events linked to climate change has caused the deaths of 21,000 people worldwide in the first nine months of 2010, according to Oxfam. This is already twice the casualties of 2009. In a new report More than ever: climate talks that work for those that need them most, the organization outlines the casualties of such weather-related disasters, for example devastating floods in Pakistan which killed 2,000 people and affected more than 20 million.





Consumer goods industry announces goal of zero deforestation in Cancun

(11/30/2010) While governments continue to stall on action to cut greenhouse gas emissions worldwide, global corporations are promising big changes to tackle their responsibilities. The Board of Consumer Goods Forum (BCGF) has approved a resolution to achieve net zero deforestation by 2020 in products such as palm oil, soy, beef, and paper. Announced yesterday at the UN Climate Summit in Cancun, the BCGF has stated the goal will be met both by individual actions within companies and collective action, including partnerships with NGOs, development banks, and governments. With such giants as Walmart, Unilever, Carrefour, and General Mills, BCGF is made up of four hundred global consumer goods manufacturers and retailers totaling over $2.8 trillion in revenue.





Slight rise in mangrove forests in Eastern India

(11/29/2010) While mangrove forests are vanishing around the world, the Indian Ministry of Environment and Forests is reporting a slight uptick of mangrove forests along the nation's eastern coast. According to a report, mangroves expanded from 4,581 square kilometers in 2005 to 4,639 square kilometers in 2007, an increase of 58 square kilometers.





Earth could see 4 degrees Celsius warming in less than a lifetime

(11/29/2010) By the time children born this year reach 50 years old, the Earth could be 4 degrees Celsius warmer (7.2 degrees Fahrenheit) warns a new study as governments meet in Cancun for this year's UN climate summit, which is not expected to produce an agreement. Last year governments pledged in the non-binding Copenhagen Accord to keep temperatures below a 2 degree Celsius rise, but a new study in Philosophical Transactions of the Royal Society A argues that even with current promises to cut emissions this is unlikely and, in a worst-case scenario, a rise of 4 degrees Celsius is possible by 2060.





Island nations say climate treaty should be completed in 2011

(11/29/2010) The Alliance of Small Island States (AOSIS), making up 42-island and low-lying coastal nations, has told Reuters that a deadline should be set for the UN climate treaty to be completed by 2011. After a disappointing meeting in Copenhagen last year and the low expectations for the up-coming climate change conference in Cancun, the AOSIS says a hard deadline should be set for 2011.





Hairy enigma of the Serengeti photographed again

(11/29/2010) A mysterious—and extremely hairy—animal has been photographed again in the Serengeti. Robert Berntsen, a frequent traveler to East Africa, photographed the creature, almost certainly a gazelle, in Kenya's Masai Mara Reserve. It was earlier photographed by Paolo Torchio in the same reserve.




Page 1 | Page 2 | Page 3 | Page 4 | Page 5 | Page 6 | Page 7 | Page 8 | Page 9 | Page 10 | Page 11 | Page 12 | Page 13 | Page 14 | Page 15 | Page 16 | Page 17 | Page 18 | Page 19 | Page 20 | Page 21 | Page 22 | Page 23 | Page 24 | Page 25 | Page 26 | Page 27 | Page 28 | Page 29 | Page 30 | Page 31 | Page 32 | Page 33 | Page 34 | Page 35 | Page 36 | Page 37 | Page 38 | Page 39 | Page 40 | Page 41 | Page 42 | Page 43 | Page 44 | Page 45 | Page 46 | Page 47 | Page 48 | Page 49 | Page 50 | Page 51 | Page 52 | Page 53 | Page 54 | Page 55 | Page 56 | Page 57 | Page 58 | Page 59 | Page 60 | Page 61