News articles on jeremy hance

---
Mongabay.com news articles on jeremy hance in blog format. Updated regularly.





Forgotten species: the plummeting cycad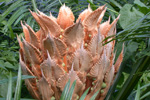 (12/06/2010) I have a declarative statement to make: cycads are mind-blowing. You may ask, what is a cycad? And your questions wouldn't be a silly one. I doubt Animal Planet will ever replace its Shark Week with Cycad Week (perhaps the fact that it's 'animal' planet and not 'plant' planet gave that away); nor do I expect school children to run to see a cycad first thing when they arrive at the zoo, rushing past the polar bear and the chimpanzee; nor do I await a new children's book about a lonely little anthropomorphized cycad just looking for a friend. In the world of species-popularity, the cycad ranks pretty low. For one thing, it's a plant. For another thing, it doesn't produce lovely flowers. And for a final fact, it looks so much like a palm tree that most people probably wouldn't know it wasn't. Still, I declare the cycad to be mind-blowing.


Jane Goodall and David Attenborough: overpopulation must be addressed

(12/06/2010) In a recent interview with The Telegraph world famous primatologist and conservationist, Jane Goodall, and wildlife documentarian Sir David Attenborough agreed that overpopulation must be addressed to protect the global environment.


US most vulnerable to climate change among world's wealthy nations

(12/06/2010) While the US has done little to mitigate climate change, a new report by humanitarian research organization DARA and the Climate Vulnerable Forum states that of all industrialized nations the US will face the most harm from a warming world. Together with Spain, the US's vulnerability to climate change has been listed as High by the newly released Climate Vulnerability Monitor.


Climate change to take the lives of 5 million by 2020, mostly children

(12/06/2010) A new report by humanitarian research organization DARA and the Climate Vulnerable Forum finds that if nations continue to fail at lowering greenhouse gas emissions, five million people—mostly children—are likely to die from climate change impacts over the next 10 years. The report, called the Climate Vulnerability Monitor, predicts, in addition, that by 2030, one million people every year will perish from climate change impacts. The dire predictions come as nations struggle at a UN Climate Summit in Mexico this week to come up with a coordinated response to climate change, although an agreement is not expected this year.


'These are the facts': 2010 to be among top three hottest years

(12/02/2010) Despite La Nina arriving at the end of the year—which bring cooler than average conditions—and bitter cold showing up recently in the Northern Hemisphere due to the North Atlantic Oscillation (NAO), 2010 was smoldering enough worldwide that it will very likely be among the top three hottest years since record-keeping began 160 years ago, reports the World Meteorological Organization (WMO) today.


Breaking all of life's rules: scientists discover bacteria that can survive on arsenic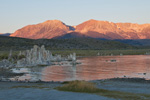 (12/02/2010) While for days rumors have circulated around the Internet that NASA had discovered alien life, the truth may be even less expected. Instead of aliens, NASA-funded researchers have discovered a microorganism on Earth that breaks all the rules of life: in Mono Lake in California scientists found a bacterium that can survive wholly on arsenic. The microorganism is capable of replacing phosphate, one of the essential blocks of all known life, with the toxic chemical arsenic according to new researched published in Science. Uncovered by lead author and NASA-funded scientist, Felicia Wolf-Simon, along with astrobiolgist colleagues at Arizona State University, the discovery is thought to have widespread implications on how life may survive on other planets.


Thousands pledge to boycott restaurants serving bluefin tuna

(12/01/2010) So far over 14,000 people have pledged to boycott eating bluefin tuna or visiting any restaurant that serves the imperiled species. The boycott, begun by US-conservation organization Center for Biological Diversity (CBD), is striving to raise awareness about a species that many scientists say is being fished to the brink of extinction.


Rwanda government: one third forest cover coming seven years ahead of schedule

(12/01/2010) Rwanda expects to reach its goal of 30% forest cover in three years, according to the Minister for Forestry and Mines, Christophe Bazivamo. If achieved this would be seven years ahead of the government's pledge for 2020.


'Environmental and social aggression': oil exploration threatens award-winning marine protected area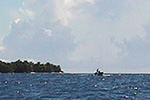 (12/01/2010) The Seaflower Marine Protected Area (MPA), which recently won top honors at the Convention on Biological Diversity (CBD) in Japan, is now under threat by planned oil exploration in the region, according to the Providence Foundation which is devoted to protecting the area. Proposed blocs for exploration by the Colombian government lie in the North Cays adjacent to the park, and perhaps even inside MPA boundaries. Spreading over 65,000 square kilometers (6.5 million hectares), Seaflower MPA lies within the Colombian Caribbean department known as the Archipelago of San Andres, Old Providence and Santa Catalina. This richly diverse Archipelago is home to a known 57 coral species, over 400 fish, and some 150 birds, as well as the ethnic and cultural minority: the Raizal people. The prospect of massive infrastructure or, even worse, oil spills in the area could devastate the park and locals' livelihoods.


NASA images reveal disappearing mangroves worldwide

(12/01/2010) In August, NASA and the US Geological Survey released the first-ever satellite analysis of the world's mangrove ecosystems. What they found was dire: mangroves covered 12.3% less area than previously estimated. Now, NASA has released images of the world's mangrove ecosystems (see below), which currently cover 137,760 square kilometers. Yet this number keeps shrinking: mangroves are vanishing rapidly due to rising sea levels, deforestation for coastal developments, agriculture and aquaculture.


Study: REDD could save species from extinction, if well-funded

(12/01/2010) The burgeoning global program REDD+ (Reduced Emissions from Deforestation and Forest Degradation) could do more than mitigate climate change, according to a new study in Conservation Letters by scientists with Conservation International (CI). Analyzing a sample of 2,500 forest animals, including mammals, birds and amphibians, researchers found that REDD+ could reduce the rate of extinction among these species by 46-82% over five years. The wide range in the study's findings depends on the amount of funds devoted to REDD+: more funds means greater forest preservation and, thereby, less extinction.


Logging concession could extinguish endangered Sumatran elephant population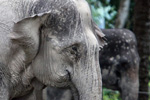 (11/30/2010) Local conservationists are urging the Indonesian government to halt the destruction of a 42,000 hectare forest in the renowned Bukit Tigapuluh Forest Landscape for a pulpwood plantation. According to researchers, the forest concession—owned by PT Lestari Asri Jaya, a subsidiary of Barito Pacific Group—contains the last population of Sumatran elephants (Elephas maximus sumatranus) in the Bukit Tigapuluh and approximately 5% of the island's total population. In a letter being sent to the Ministry of Forests, conservationists write that the destruction of the forest "would immediately lead to local extinction of elephants in Bukit Tigapuluh". They argue that given its ecological importance, the PT Lestari Asri Jaya forest concession should be placed under permanent protection.


Climate change linked to 21,000 deaths in nine months

(11/30/2010) Extreme weather events linked to climate change has caused the deaths of 21,000 people worldwide in the first nine months of 2010, according to Oxfam. This is already twice the casualties of 2009. In a new report More than ever: climate talks that work for those that need them most, the organization outlines the casualties of such weather-related disasters, for example devastating floods in Pakistan which killed 2,000 people and affected more than 20 million.


Consumer goods industry announces goal of zero deforestation in Cancun

(11/30/2010) While governments continue to stall on action to cut greenhouse gas emissions worldwide, global corporations are promising big changes to tackle their responsibilities. The Board of Consumer Goods Forum (BCGF) has approved a resolution to achieve net zero deforestation by 2020 in products such as palm oil, soy, beef, and paper. Announced yesterday at the UN Climate Summit in Cancun, the BCGF has stated the goal will be met both by individual actions within companies and collective action, including partnerships with NGOs, development banks, and governments. With such giants as Walmart, Unilever, Carrefour, and General Mills, BCGF is made up of four hundred global consumer goods manufacturers and retailers totaling over $2.8 trillion in revenue.


Slight rise in mangrove forests in Eastern India

(11/29/2010) While mangrove forests are vanishing around the world, the Indian Ministry of Environment and Forests is reporting a slight uptick of mangrove forests along the nation's eastern coast. According to a report, mangroves expanded from 4,581 square kilometers in 2005 to 4,639 square kilometers in 2007, an increase of 58 square kilometers.


Earth could see 4 degrees Celsius warming in less than a lifetime

(11/29/2010) By the time children born this year reach 50 years old, the Earth could be 4 degrees Celsius warmer (7.2 degrees Fahrenheit) warns a new study as governments meet in Cancun for this year's UN climate summit, which is not expected to produce an agreement. Last year governments pledged in the non-binding Copenhagen Accord to keep temperatures below a 2 degree Celsius rise, but a new study in Philosophical Transactions of the Royal Society A argues that even with current promises to cut emissions this is unlikely and, in a worst-case scenario, a rise of 4 degrees Celsius is possible by 2060.


Island nations say climate treaty should be completed in 2011

(11/29/2010) The Alliance of Small Island States (AOSIS), making up 42-island and low-lying coastal nations, has told Reuters that a deadline should be set for the UN climate treaty to be completed by 2011. After a disappointing meeting in Copenhagen last year and the low expectations for the up-coming climate change conference in Cancun, the AOSIS says a hard deadline should be set for 2011.


Hairy enigma of the Serengeti photographed again

(11/29/2010) A mysterious—and extremely hairy—animal has been photographed again in the Serengeti. Robert Berntsen, a frequent traveler to East Africa, photographed the creature, almost certainly a gazelle, in Kenya's Masai Mara Reserve. It was earlier photographed by Paolo Torchio in the same reserve.


Environmentalists: fishing quota could be death sentence for bluefin tuna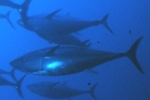 (11/28/2010) Once again, the International Commission for the Conservation of Atlantic Tuna (ICCAT) has flouted warnings from conservationists, evidence from scientists, and even recommendations from the European Commissioner Fisheries and Maritime Affairs in its most recent fishing quota for the Atlantic bluefin tuna. Meeting last week in Paris, ICCAT agreed to a 2011 fishing quota of 12,900 metric tons, 600 less than this year's quota. Yet, environmentalists from a wide-range of organizations have been warning for years that without a moratorium on bluefin fishing—or at least a drastic reduction in quotas—the species is at risk of extinction. ICCAT's own scientists say that the current quota gives the species a 70% chance of recovery.


Ad warning of mass extinction appears in Times Square

(11/24/2010) An advertisement warning holiday pedestrians about mass extinction—and asking for their help—first appeared in Times Square this week. The ad which flashes on CBS's Super LED Screen between 7th and 8th avenues was created by US conservation organization, the Center for Biological Diversity.


Good stewards of forests at home outsource deforestation abroad

(11/24/2010) As more nations adopt better laws and policies to save and restore forests at home, they may, in fact, be outsourcing deforestation to other parts of the world, according to a new study in the Proceedings of the National Academy of Sciences (PNAS). Looking at six developing nations where forests are recovering—instead of receding—the study found only one of them did not outsource deforestation to meet local demand for wood-products and food, a process known as 'leakage'.


Tiger summit reaches bold agreement and raises $300 million

(11/24/2010) The summit to save the world's biggest cat, and one of the world's most popular animals, has agreed to a bold plan dubbed the Global Tiger Recovery Program. Meeting in St. Petersburg, 13 nations have set a goal to double the wild tiger's (Panthera tigris) population worldwide by 2022. Given that tiger numbers continue to decline in the wild, this goal is especially ambitious, some may even say impossible. However, organizations and nations are putting big funds on the table: around $300 million has already been pledged, including $1 million from actor, and passionate environmental activist, Leonardo Dicaprio.


Unprecedented tundra fire likely linked to climate change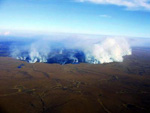 (11/23/2010) A thousand square kilometers of the Alaskan tundra burned in September 2007, a single fire that doubled the area burned in the region since 1950. However, a new study in the Journal of Geophysical Research finds that the fire was even more unprecedented than imagined: sediment cores found that it was the most destructive fire in the area for at least 5,000 years and maybe longer. "If such fires occur every 200 years or every 500 years, it's a natural event," University of Illinois plant biology professor Feng Sheng Hu explains in a press release. "But another possibility is that these are truly unprecedented events caused by, say, greenhouse warming."


Genetic analysis uncovers new parrot on the edge of extinction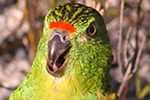 (11/23/2010) Down to just over 100 individuals, DNA analysis has revealed one of the world's most imperiled bird species: the western ground parrot Pezoporus flaviventris.. Genetic evidence collected from museums specimens, some well-over a century old, have led scientists to "cautiously suggest" that Australia's ground parrot be split into two distinct species—the eastern and the western—and not subspecies as they are currently considered. According to the study, the ground parrot species split apart some two million years ago, around the same time as the first members of the genus Homo evolved.


Record number of nations hit all time temperature highs

(11/23/2010) To date, nineteen nations have hit or matched record high temperatures this year, according to Jeff Master's Wunder Blog, making 2010 the only year to have so many national records. In contrast, no nation this year has hit a record cold temperature.


Oil, indigenous people, and Ecuador's big idea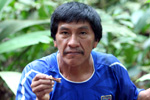 (11/23/2010) Ecuador's big idea—potentially Earth-rattling—goes something like this: the international community pays the small South American nation not to drill for nearly a billion barrels of oil in a massive block of Yasuni National Park. While Ecuador receives hundred of millions in an UN-backed fund, what does the international community receive? Arguably the world's most biodiverse rainforest is saved from oil extraction, two indigenous tribes' requests to be left uncontacted are respected, and some 400 million metric tons of CO2 is not emitted from burning the oil. In other words, the international community is being asked to put money where its mouth is on climate change, indigenous rights, and biodiversity loss. David Romo Vallejo, professor at the University of San Francisco Quito and co-director of Tiputini research station in Yasuni, recently told mongabay.com in an interview that this is "the best proposal so far made to ensure the protection of this incredible site."


2009 carbon emissions higher than expected

(11/22/2010) Despite a global economic recession and ongoing concerns about the impacts of climate change, last year's global carbon emissions were the second highest on record, according to the Global Carbon Project (GCP). Emissions in 2009 were just below the record emissions of 2008. In addition, 2009 emissions were higher than predicted, falling by only 1.3% from 2008 to 2009, instead of the predicted 2.8%.


New population of Critically Endangered monkey discovered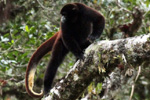 (11/22/2010) Classified as Critically Endangered by the IUCN Red List, listed among the Top 25 Most Endangered primates in the world, and rated number 71 on the EDGE's list of world's most endangered and unique mammals, the yellow-tailed woolly monkey needed some good news—and this week it got it. The conservation organization, Neotropical Primate Conservation (NPC), has announced the discovery of an unknown population of the yellow-tailed woolly monkey (Oreonax flavicauda), buttressing hopes that the species will survive in the long-term.


Photos: wild, weird, and rare mammals storm the conservation world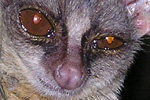 (11/21/2010) What do the New Zealand greater short-tailed bat, the black-and-white ruffed lemur, and the numbat have in common? They are all new members of the Zoological Society of London's EDGE top 100 most endangered and unique mammals list. Arguably the most innovative conservation program in the world, EDGE decides which species to focus conservation efforts on not based on popularity or fund-raising potential, but on hard data, only working with species that are considered the most endangered and evolutionarily distinct.


50 NGOS tell big oil to get out of uncontacted natives' territory

(11/21/2010) A letter signed by over 50 NGOs is calling on three big oil companies—Perenco, Repsol-YPF, and ConocoPhillips—to withdraw from Peruvian territory inhabited by uncontacted indigenous tribes. The letter states that the oil companies' presence in the area threatens the uncontacted tribe with diseases, for which they have little immunity, and puts the lives of oil company workers in jeopardy, since past encounters have ended in violence.


Bad books: US paper products are breaking the law and devastating rainforests

(11/18/2010) Everyone knows books are made of paper, but few think of where that paper comes from. However, two new reports may change that. Both the Rainforest Action Network (RAN) and the World Resources Institute (WRI) have found that some paper used in books, including popular children's books, is linked to forest devastation in Indonesian, even targeting endangered trees that have been harvested illegally.


Photo: expedition discovers 20% of world's squids, including new species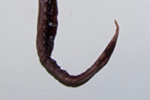 (11/18/2010) An expedition to the seamounts of the southern Indian Ocean has proven that the region is a biodiverse hotspot for squids. To date, the expedition has identified 70 species of squid comprising 20% of the world's known squid species. But that's not all: they have also uncovered new species. At just over 2 feet long (27 inches or 70 centimeters), a species of squid found by the expedition proves to a brand new member of the chiroteuthid family. Squids from this family, which number around a dozen known species, employ bioluminescent organs to attract unwary prey.


Reforestation effort launched in Borneo with nearly-extinct rhinos in mind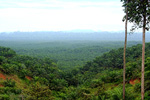 (11/18/2010) The Rhino and Forest Fund (RFF) has partnered with the Forestry Department of Sabah in northern Borneo to launch a long-term reforestation project to aid Malaysia's threatened species with particular emphasis on the Bornean rhino (Dicerorhinus sumatrensis harrissoni), one of the world's most imperiled big mammals. The reforestation project will be occurring in and adjacent to Tabin Wildlife Reserve, which is surrounded on all sides by oil palm plantations.


Rebuttal: Slaughtering farmed-raised tigers won't save tigers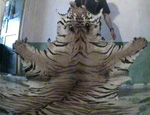 (11/18/2010) A recent interview with Kirsten Conrad on how legalizing the tiger trade could possibly save wild tigers sparked off some heated reactions, ranging from well-thought out to deeply emotional. While, we at mongabay.com were not at all surprised by this, we felt it was a good idea to allow a critic of tiger-farming and legalizing the trade to officially respond. The issue of tiger conservation is especially relevant as government officials from tiger range states and conservationists from around the world are arriving in St. Petersburg to attend next week's World Bank 'Tiger Summit'. The summit hopes to reach an agreement on a last-ditch effort to save the world's largest cat from extinction.


UN warns of likely food crisis next year for world's poor

(11/17/2010) The Food and Agricultural Organization (FAO) warns in a new report that next year could see a rise in food prices, especially imperiling the world's poor. The report predicts that food prices will jump 11% for the world's poorest nations and 20% for low-income food-deficit countries. Already, the UN estimates that 1 billion people in the world suffer from hunger, the highest number in history.


Massive shark sanctuary declared in the Coral Triangle

(11/17/2010) A shark sanctuary has been declared around the Raja Ampat islands in Indonesia. Larger than Denmark, the new sanctuary covers 17,760 square miles (46,000 square kilometers) of one of the world's richest marine biodiverse region, the Coral Triangle. Protections not only cover sharks, but dugongs, marine turtles, mobulas, and manta rays as well. In addition, reef bombing and fishing for the aquarium trade are banned.


Botanist killed in crossfire in Philippines

(11/17/2010) A local botanist was killed in crossfire between the Filipino military and suspected communist guerrillas with the New People's Army on Monday, reports the Inquirer.net.


New bat species confirmed in Ecuador, may already be extinct

(11/16/2010) Although the first specimen was collected over 30 years ago, scientists have only now confirmed that a tiny brown bat is indeed a unique species. Named Myotis diminutus for its incredibly small size, the new bat was discovered in the Chocó biodiversity hotspot, amid the moist forests of western Ecuador.


Back from extinction: Tasmanian tiger caught on video?

(11/16/2010) A 9 second video released today on YouTube claims to show a living Tasmanian tiger. The footage was captured by Murray McAllister last year. McAllister says he has seen the believed-to-be-extinct Tasmanian tiger several times in the last few years.


Photographer discovers new species of meat-eating plant in Cambodia

(11/16/2010) British photographer Jeremy Holdren recently discovered a new species of carnivorous pitcher plant in Cambodia's Cardamom Mountains during a survey with Fauna & Flora International (FFI).


Chaco biodiversity expedition suspended

(11/15/2010) A joint expedition by the Natural History Museum (NHM), London and the Natural History Museum, Asuncion to the dwindling dry forest of the Gran Chaco in Paraguay to record biodiversity, and hopefully uncover 'hundreds' of new species, has been suspended by the Paraguayan government. The suspension comes after a local organization voiced concern that the expedition would threaten uncontacted member of the Ayoreo tribe in the forest.


What do wolves and sharks have in common?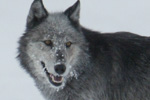 (11/15/2010) Sharks dwell in the ocean, wolves on land; sharks are a type of fish, wolves are a mammal; sharks go back some 400 million years, wolves only some 2 million years. So, these animals should have little in common, right? However, a new study in Frontiers in Ecology and the Environment points to surprising similarities among these disparate animals. As top predators, both wolves and sharks impact their prey and other species in similar ways.


Critics say Obama slow on endangered species

(11/15/2010) The Obama Administration is lagging behind past administrations in its listing of dwindling species under the Endangered Species Act (ESA). To date the US Fish and Wildlife Service has added 51 species to the ESA since Obama's took office, according to the conservation group, Center for Biological Diversity. By contrast, the Clinton Administration averaged 65 species a year with a total of 522 species protected. Obama is more proactive than George W. Bush, however, who was seen by many critics as actively undercutting the ESA. Only one of the species protected so far by the Obama Administration is found in the continental US.


Would legalizing the trade in tiger parts save the tiger?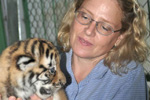 (11/15/2010) Just the mention of the idea is enough to send shivers down many tiger conservationists' spines: re-legalize the trade in tiger parts. The trade has been largely illegal since 1975 under the Convention on International Trade in Endangered Species (CITES). The concept was, of course, a reasonable one: if we ban killing tigers for traditional medicine and decorative items worldwide then poaching will stop, the trade will dry up, and tigers will be saved. But 35 years later that has not happened—far from it. "Words such as 'collapse' are now being used to describe the [tiger's] situation both in terms of population and habitat. Wild tiger numbers continue to drop so that we have about 3,500 today across 13 range states occupying just 7% of their original habitat. It's universally acknowledged that we're losing the battle," Kirsten Conrad, tiger conservation expert, told mongabay.com in a recent interview.


Thousands of marine turtles slaughtered in Madagascar for food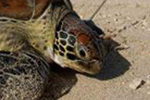 (11/14/2010) Over 10,000 marine turtles are being killed in one region of Madagascar for food every year, according to a new study in Animal Conservation. Although fishing for marine turtles is illegal, it has not stopped local artisanal fishermen from pursuing four different endangered marine turtle species. "We conducted this study because we know this small-scale, artisanal fishing is going on despite it being illegal to catch turtles under Malagasy law," Annette Broderick, from the Center for Ecology and Conservation (Cornwall) at the University of Exeter, said in a press release. "Because turtles are an endangered species, it's important for us to know what's going on in the region so we can work with the local community to find a sustainable way forward."


Formal petition filed against Belo Monte dam

(11/11/2010) The struggle against Brazil's Belo Monte dam on the Xingu River continues as today indigenous groups sent a formal petition to the Inter-American Commission on Human Rights (IACHR) to suspend the dam's construction, stating the dam violates human rights. The dam, which has been contentious in Brazil for decades, would flood 500 square miles of rainforest, lead to the removal of at least 12,000 people in the region, and upturn the lives of 45,000 indigenous people who depend on the Xingu River for survival.


Chaco expedition working to "minimize the risk" of running into uncontacted natives

(11/11/2010) A joint expedition by the Natural History Museum (NHM), London and the Natural History Museum, Asuncion to study the biodiversity of the dwindling dry forests of Chaco in Paraguay have responded to recent concerns that they risk encountering uncontacted natives, which could potentially threaten the natives' lives as well as their own.


Amazon biodiversity older than believed

(11/11/2010) A new study in Science has found that the incredible biodiversity of the Amazon rainforest goes back much further than expected, perhaps upending old ideas about how the Amazon basin became arguably the world's most biodiverse ecosystem. According to the study, the origin of rich biodiversity in the Amazon likely goes back more than 20 million years when the Andean mountains were rising.


Rainforests thrived in warmer conditions in the past, yet study requires "caution"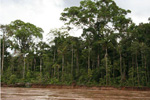 (11/11/2010) A new study in Science is likely to reopen the contentious debate about the impact of climate change on tropical rainforests. Scientific modeling of future climate conditions in tropical rainforests, such as the Amazon, has shown that climate change—combined with deforestation and fire—could create a tipping point whereby a significant portion of the Amazon could turnover to savannah, pushing untold species to extinction and undercutting the many ecosystem services provided by tropical rainforests. Yet, a new study headed by Carlos Jaramillo, staff scientist at the Smithsonian Tropical Research Institute (STRI), has found a tropical forest ecosystem thriving in much warmer conditions than today.


Beyond gloom: solutions to the global coral reef decline

(11/10/2010) The world's coral reefs are in trouble. Due to a variety of factors—including ocean acidification, warming temperatures from climate change, overfishing, and pollution—coral cover has decline by approximately 125,000 square kilometers in the past 50 or so years. This has caused some marine biologists, like Charlie Veron, Former Chief Scientist of the Australian Institute of Marine Science, to predict that coral reefs will be largely extinguished within a century. This year alone, large-scale coral bleaching events, whereby coral lose their symbiotic protozoa and become prone to disease and mortality, were seen off the coasts of Indonesia, the Philippines, and some Caribbean islands. However a new paper in Trends in Ecology and Evolution attempts to dispel the gloom over coral reefs by pointing to strategies, and even some successes, to save them.



Page 1 | Page 2 | Page 3 | Page 4 | Page 5 | Page 6 | Page 7 | Page 8 | Page 9 | Page 10 | Page 11 | Page 12 | Page 13 | Page 14 | Page 15 | Page 16 | Page 17 | Page 18 | Page 19 | Page 20 | Page 21 | Page 22 | Page 23 | Page 24 | Page 25 | Page 26 | Page 27 | Page 28 | Page 29 | Page 30 | Page 31 | Page 32 | Page 33 | Page 34 | Page 35 | Page 36 | Page 37 | Page 38 | Page 39 | Page 40 | Page 41 | Page 42 | Page 43 | Page 44 | Page 45 | Page 46 | Page 47 | Page 48 | Page 49 | Page 50 | Page 51 | Page 52 | Page 53 | Page 54 | Page 55 | Page 56 | Page 57 | Page 58 | Page 59