News articles on jeremy hance

---
Mongabay.com news articles on jeremy hance in blog format. Updated regularly.






Last year's drought hit Amazon hard: nearly a million square miles impacted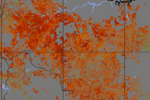 (03/29/2011) A new study on its way to being published shows that the Amazon rainforest suffered greatly from last year's drought. Employing satellite data and supercomputing technology, researchers have found that the Amazon was likely hit harder by last year's drought than a recent severe drought from 2005. The droughts have supported predictions by the Intergovernmental Panel on Climate Change's (IPCC) that climate change, among other impacts, could push portions of the Amazon to grasslands, devastating the world's greatest rainforest. "The greenness levels of Amazonian vegetation—a measure of its health—decreased dramatically over an area more than three and one-half times the size of Texas and did not recover to normal levels, even after the drought ended in late October 2010," explains the study's lead author Liang Xu of Boston University.
Amazon still neglected by researchers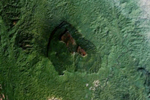 (03/28/2011) Although the Amazon is the world's largest tropical forest, it is not the most well known. Given the difficulty of access along with the fear of disease, dangerous species, indigenous groups, among other perceived perils, this great treasure chest of biology and ecology was practically ignored by scientists for centuries. Over the past few decades that trend has changed, however even today the Amazon remains lesser known than the much smaller, and more secure, tropical forests of Central America. A new study in mongabay.com's open access journal Tropical Conservation Science, which surveyed two prominent international tropical ecology journals (Biotropica and Journal of Tropical Ecology) between 1995 and 2008, finds that Central America was the subject of twice as many studies as the Amazon. In fact, according to the authors, much of the Amazon remains terra incognito to researchers, even as every year more of the rainforest is lost to human impacts.
What's behind the 85% decline of mammals in West Africa's parks?

(03/28/2011) A recent, well-covered study found that African mammals populations are in steep decline in the continent's protected areas. Large mammal populations over forty years have dropped by 59% on average in Africa [read an interview on the study here] and by 85% in west and central Africa, according to the study headed by Ian Craigie, which links the decline to continuing habitat degradation as well as hunting and human-wildlife conflict. However, a new opinion piece in mongabay.com's open access journal Tropical Conservation Science argues that this study missed an important factor in central and west Africa where the decline in mammals was the worst: rainfall.
India says tiger numbers up, but expert raises doubts

(03/28/2011) According to the Indian government tigers have gone up by 225 individuals in the past four years, from 1,411 big cats to 1,636 today, a 16% increase. The new census, however, also counts 70 tigers in the Sundarbans, which were not included in the past census, making the new grand total 1,706 Bengal tigers (Panthera tigris tigris). But don't raise champagne glasses just yet, renowned conservationist with Wildlife Conservation Society (WCS) and tiger expert, Dr. Ullas Karanth, sees serious issues with the new tally, including a methodology that "has not been made public in a scientifically acceptable manner" and depends on a big count every few years instead of comprehensive and reliable year-by-year tracking methods. Despite such doubts, the news has generally been greeted with accolades.
Leaf harvesting impacts Amazon palm

(03/28/2011) Overexploitation of wildlife doesn't just threaten animals such as bluefin tuna, pangolins, and parrots, but plants as well. Leaves from the carana or puy palm (Lepidocaryum tenue) are used for thatching buildings in the northwestern Amazon, however a recent study in mongabay.com's open access journal Tropical Conservation Science finds that the overharvesting could imperil a palm's ability to survive.
Bill Clinton takes on Brazil's megadams, James Cameron backs tribal groups

(03/28/2011) Former US President, Bill Clinton, spoke out against Brazil's megadams at the 2nd World Sustainability Forum, which was also attended by former California governor, Arnold Schwarzenegger, and film director, James Cameron, who has been an outspoken critic of the most famous of the controversial dams, the Belo Monte on the Xingu River.
New land snail invading Singapore requires swift action

(03/28/2011) An African land snail Limicolaria flammea has been discovered by researchers in six locations in Singapore, perhaps heralding a new invasion of alien land snails in Southeast Asia. Although snails may seem largely innocuous creatures, past invasions have resulted in agricultural and economic damage. The global invasion of the giant African land snail (Achatina fulica) has been called one of the world's top 100 worst alien species. Writing in mongabay.com's open access journal Tropical Conservation Science, researchers examine the issue and provide suggestions as to how Singapore authorities can quickly rid the nation of Limicolaria flammea.
Logged forests in Vietnam retain significant biodiversity, including dipterocarp trees

(03/28/2011) Little remains of Vietnam's primary forest: as of 2005 only 12% of Vietnam forest was classified as primary. While deforestation rates have lessened since the end of the 1990s, survival of species in Vietnam depends in part on secondary, logged, and degraded forests. A new study in mongabay.com's open access journal Tropical Conservation Science finds that logged forests in southern Vietnam still retain significant biodiversity of trees, including important conservation species, such as Dipterocarp trees.
How to save the Pantanal and increase profits for the cattle industry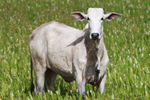 (03/28/2011) The Pantanal spanning Brazil, Bolivia, and Paraguay is the world's largest wetland—the size of Florida—and home to a wide-variety of charismatic species, such as jaguars, capybaras, and giant anteaters. However, the great wetland is threatened by expansion in big agriculture and an increasingly intensive cattle industry. Yet there is hope: a new study by Wildlife Conservation Society of Brazil (WCS-Brazil) researchers has found that cattle and the ecosystem can exist harmoniously. By replacing current practices with rotational grazing, cattle ranchers gain a healthier herd and more profits while safeguarding the ecological integrity and wildlife of the world's largest wetland system. The study published in mongabay.com's open access journal Tropical Conservation Science is a rare instance of a win-win situation.
Environmental sustainability—the new economic bottom line

(03/28/2011) That's the message in Accounting for Sustainability: Practical Insights. The book represents the compilation of a five-year project—nicknamed "A4S"—sponsored by Prince Charles, Prince of Wales, that examined the feasibility of factoring industries' impact on the environment into their economic spread sheets. Using case studies and interviews with leaders at major accounting firms, Accounting For Sustainability documents the bond between capitalism and environmental capital.
Counting orangutans: the best way to survey the great apes

(03/28/2011) How do you count orangutans when they are difficult to spot in the wild given that they are shy, arboreal, and few and far between? To find a solution, biologists have turned to estimating orangutan populations by counting their nests, which the great apes make anew every night. In order to make the most accurate count possible, researchers have studied the different factors that could impact the success, or lack thereof, of nest-counters in mongabay.com's open access journal Tropical Conservation Science.
Alien plants invade Nigerian protected 'gene bank'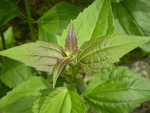 (03/28/2011) Very few studies have been conducted on invasive species in Nigeria, however a new study in mongabay.com's open access journal Tropical Conservation Science has discovered 25 invasive plants in a field gene bank at the National Center for Genetic Resources and Biotechnology (NASGRAB) in Ibadan. The gene bank is used to establish populations of important and, in some cases threatened, native plant species. The gene bank spans 12 hectares, but the study found that 18% of the area was overtaken with invasive species that likely compete with the protected Nigerian plants for nutrients, space, and light. Among the 25 invasive species, 14 were herbs, 8 were vines, 2 were shrubs, and one was a tree.
Cloud forest dung beetles in India point to 'fossil ecosystem'

(03/28/2011) In the cloud forests and grasslands of India's Western Ghats, known as sholas, researchers have for the first time comprehensively studied the inhabiting dung beetle populations. The resulting study in mongabay.com's open access journal Tropical Conservation Science, has led scientists to hypothesize that the beetles in concordance with the sheep-like mammal, the nilgiri tahr (Nilgiritragus hylocrius), may be a sign of a 'fossil ecosystem'.
Expedition granted?: hoping to save nearly-extinct seals through National Geographic contest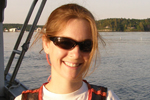 (03/24/2011) Dashiell Masland, known as 'Dash', has always been in love with the sea and its inhabitants. Now, she is hoping to take that passion to the Hawaiian Islands to save one of the world's most threatened marine mammals: the Hawaiian monk seals (Monachus schauinslandi). Extinction is a real possibility: already, the related Carribbean monk seal vanished forever around 1950. Decimated by sealers, whalers, and even soldiers in World War II, the Hawaiian monk seals are struggling to make a come back with only 1,100 individuals surviving and the population decreasing by 4% a year. Today many face starvation due to a lack of prey. This is where Masland, who is currently competing in National Geographic's Expedition Granted, hopes to help.
Arctic sea ice maximum ties for lowest on record

(03/24/2011) Providing more data on how climate change is impacting the Arctic, the maximum extent of sea ice this year was tied with 2006 for the lowest on record. Maximum sea ice simply means the territory the sea ice covers at its greatest point before the seasonal melt begins.
New organization seeks to make biofuels sustainable, but is it possible?

(03/24/2011) Not too long ago policy-makers, scientists, and environmentalists saw biofuels as a significant tool to provide sustainable energy to the world. However, as it became clear that biofuels were not only connected to deforestation, pollution, and greenhouse gas emissions (sometimes exceeding fossil fuels), but also competed with the global food supply and water sources, biofuels no longer seemed like a silver bullet, but a new problem facing the environment and the poor. Still, biofuels have persisted not so much due to perceived environmental benefits, but to entrenched interests by the big agricultural industry, lobbyists, and governments. However, the Roundtable on Sustainable Biofuels (RSB) hopes to begin certifying environmentally friendly biofuels that don't compete with food production or water sources.
New seabird discovered, first in 55 years

(03/23/2011) Stephen Maturin, if he were not fictional, would be delighted. A new seabird has been discovered by an international expedition headed by one of the world's top seabird-experts, Peter Harrison, after he received photos from vacationing birders of an unusual looking storm petrel off the coast of Chile.
Conservationists oppose snow leopard hunt for 'science'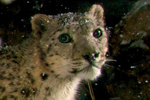 (03/23/2011) Conservationists have come out in opposition against a plan by the Mongolian government to issue four permits to kill snow leopards (Panthera uncia ) for 'scientific research'. The permits were awarded to foreign nationals last month. Snow leopards are listed as Endangered by the IUCN Red List with their population declining. "If the planned hunting of snow leopards is allowed to go forward, Mongolia's creditability as a leader in conservation of [snow leopards] and other rare species will be severely tarnished," reads a letter from Tom McCarthy, Executive Director of Panthera's Snow Leopard Program and George Schaller, Vice President of Panthera, to Mongolia's Minister of Nature, Environment, and Tourism.
Photos: penguins devastated by oil spill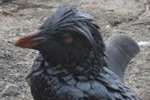 (03/22/2011) Disturbing photos show northern rockhopper penguins (Eudyptes moseleyi) hit hard by an oil spill from a wrecked cargo ship on Nightingale Island in the Southern Atlantic. Already listed as Endangered by the IUCN Red List, the oil spill threatens nearly half of the northern rockhopper population according to BirdLife International. Already conservation workers say 'hundreds' of penguins have been oiled. Located the remote Southern Atlantic, Nightingale Island is a part of the UK's Tristan da Cunha archipelago. The island's are home to a variety of birdlife, including species that survive no-where else but on the archipelago.
Hundreds of endangered penguins covered in oil after remote spill

(03/21/2011) Conservation workers have found hundreds of oiled northern rockhopper penguins (Eudyptes moseleyi) after a cargo vessel wrecked on Nightingale Island, apart of the UK's Tristan da Cunha archipelago. Northern rockhopper penguins are listed as Endangered by the IUCN Red List. According to a press release by BirdLife International, the spill threatens nearly half of the world's northern rockhopper population.
Expedition granted?: Indonesia's 'paper parks' targeted in National Geographic contest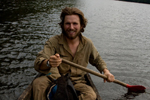 (03/21/2011) Twenty-five year old Trevor Frost wants to save parks in Indonesia under attack by illegal logging, mining, and poaching. A lack of infrastructure, support, and funds has left many protected areas around the world to be dubbed 'paper parks', protected on paper, but not in reality. Frost, who is currently running in National Geographic's contest Expedition Granted, hopes to study the problem in Sumatra—among the world's most imperiled forests and wildlife—and show the world what we are losing even in National Parks.
Want water? save forests

(03/21/2011) The UN-backed Collaborative Partnership on Forests (CPF) is urging nations to conserve their forests in a bid to mitigate rising water scarcity problem.
India government: forest target 'unrealistic'

(03/20/2011) Not long ago much of India was covered in vast and varied forests. Today just over one-fifth (21%) of the nation remains under forest cover, according to the Food and Agriculture Organization (FAO) but an ambitious plan hopes to bring the forest cover percentage to 33%, or one third of the country. However that goal has been dubbed 'unrealistic' by India's influential Minister for Environment and Forests, Jairam Ramesh, as reported by The Hindu.
Pet trade, palm oil, and poaching: the challenges of saving the 'forgotten bear'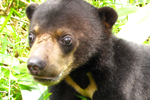 (03/20/2011) Siew Te Wong is one of the few scientists who study sun bears (Ursus malayanus). He spoke with Laurel Neme on her "The WildLife" radio show and podcast about the interesting biological characteristics of this rare Southeast Asian bear, threats to the species and what is being done to help them. Sun bears are the smallest of the eight bear species. They're about half the size of a North American black bear and typically sport a tan crescent on their chests. Similar to the "moon bear," or Asian black bear, the sun bear's name comes from this marking, which looks like a rising or setting sun.
As US Republicans officially dismiss climate change, scientists charge them with 'willful ignorance'

(03/17/2011) US Republican congress members officially rejected the widespread scientific consensus that the world is warming and the cause is primarily greenhouse gas emissions. As Republicans in the US House and Commerce Committee voted to stop the US Environmental Protection Agency (EPA) from regulating greenhouse gas emissions, they were also forced to vote on three Democratic amendments asking congress to confirm the science behind climate change. The amendments failed as all 31 Republicans, representing the majority, voted against every amendment, summarily rejecting decades of climate research. However scientists have responded in a particularly scathing opinion piece in Nature, one of the world's most respected scientific journals.
Oil exploration on hold in Virunga National Park—for now

(03/17/2011) The Democratic Republic of Congo (DRC) has suspended oil exploration in Africa's oldest national park, Virunga, until a Strategic Environmental Assessment (SEA) is conducted. The move ends oil companies, Soco and Dominion's plans to explore for oil in blocs within the park that were awarded to the companies last year.
Goodbye national parks: when 'eternal' protected areas come under attack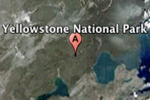 (03/17/2011) One of the major tenets behind the creation of a national park, or other protected area, is that it will not fade, but remain in essence beyond the pressures of human society, enjoyed by current generations while being preserved for future ones. The protected area is a gift, in a way, handed from one wise generation to the next. However, in the real world, dominated by short-term thinking, government protected areas are not 'inalienable', as Abraham Lincoln dubbed one of the first; but face being shrunk, losing legal protection, or in some cases abolished altogether. A first of its kind study, published in Conservation Letters, recorded 89 instances in 27 countries of protected areas being downsized (shrunk), downgraded (decrease in legal protections), and degazetted (abolished) since 1900. Referred to by the authors as PADDD (protected areas downgraded, downsized, or degazetted), the trend has been little studied despite its large impact on conservation efforts.
Serengeti road project opposed by 'powerful' tour company lobby

(03/16/2011) Government plans to build a road through Serengeti National Park came up against more opposition this week as the Tanzanian Association of Tour Operators (Tato) came out against the project, reports The Citizen. Tato, described as powerful local lobby group by the Tanzanian media, stated that the road would hurt tourism and urged the government to select a proposed alternative route that would by-pass the park. Tato's opposition may signal a shift to more local criticism of the road as opposition against the project has come mostly from international environmentalists, scientists, and governments.
New population discovered of the America's mini snow leopard: the Andean cat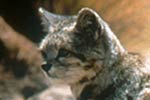 (03/16/2011) The elusive Andean cat (Leopardus jacobita), which until the late 1990s was only known to scientists by a couple photographs, has been discovered beyond the Andes mountain range for which it is named. According to researchers, the wild Andean cat resembles Asia's snow leopard, both in appearance and its habitat above altitudes of 3,000 meters (9,800 feet), only in this case the wild cat is about the size of a domesticated feline. But, scientists have now discovered that the cat, which is listed as Endangered by the IUCN Red List, also inhabits the Patagonian steppe at elevations as low as 650 meters (2,100 feet).
Coalition calls on Europe to label palm oil on food products

(03/15/2011) Do you have the right to know whether the chocolate bar you're munching on includes palm oil, which is blamed for vast deforestation in Malaysia and Indonesia? How about that frozen pizza? According to a coalition of environmental and conservation groups it's time for food manufacturers to add palm oil to the label in Europe, instead of currently being listed as simply, and erroneously (palm kernels are fruits), 'vegetable oil'.
New road project to run through Laos' last tiger habitat

(03/15/2011) A new road project in Laos will run through the nation's only protected area inhabited by breeding tigers, Nam Et Phou Louey National Park, reports the Vientiane Times. With only about two dozen tigers (Panthera tigris) left in the nation, conservationists fear that the road will harm the fragile population, which is known to be breeding. However, local officials say the road is necessary to improve access to remote villages and alleviate poverty in the region, which is among the worst in the province.
15 conservation issues to watch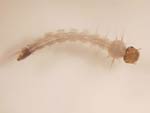 (03/14/2011) Deforestation, oil spills, coral acidification: these are just a few examples of ongoing, and well-researched, environmental changes that are imperiling the world's biodiversity. But what issues are on the horizon? At the end of 2010, experts outlined in Trends in Ecology & Evolution 15 issues that may impact conservation efforts this year and beyond, but are not yet widely known. These are issues you may never hear about it again or could dominate tomorrow's environmental headlines. "Our aim was to identify technological advances, environmental changes, novel ecological interactions and changes in society that could have substantial impacts on the conservation of biological diversity […] whether beneficial or detrimental," the authors write in the paper. Experts originally came up with 71 possible issues and then whittled it down to the 15 most important—and least known.
CEO sentenced for smuggling elephant ivory into US

(03/14/2011) A judge sentenced Pascal Vieillard, CEO of A-440 Pianos Inc., to 3 years probation for illegally smuggling elephant ivory into the US, while the Georgia-based company has been fined $17,500. Vieillard had earlier pleaded guilty to importing pianos with ivory parts.
'Cute' umbrella video of slow loris threatens primate

(03/13/2011) A new video of a slow loris holding an umbrella in a pet store has been viewed nearly a million and a half times, yet such viral videos may imperil these 'cute' and endangered primates by encouraging an illegal and often cruel pet trade. "Most people who see them in this setting want one, too!" says Angelina Navarro-Montes, a graduate student at Oxford Brookes University who has conducted studies of the slow-loris Internet trade, told mongabay.com in 2009. "There is also a big misconception on [YouTube] and a lot of viewers think it's perfectly legal to have them as pets."
Congo legalizes 15 logging concessions, prompting concern that moratorium will be lifted next

(03/13/2011) The Democratic Republic of Congo (DRC) has legalized 15 logging concessions that were previously listed as illegal under an effort to clean up the industry of widespread corruption. The environmental group, Greenpeace, fears that the move precedes an announcement to lift the DRC's moratorium on granting any new logging concessions, which would open the Congo Basin to widespread logging.
Cambodia approves rubber plantation—in national park

(03/13/2011) The Cambodian Prime Minister, Hun Sen, has approved a 9,000 hectare (22,200 acre) rubber plantation in Virachey National Park despite its status as a protected area, reports the Phnom Penh Post. The park is also listed as an ASEAN Heritage Park.
Cambodians prevented from protesting destruction of their forest

(03/10/2011) Cambodian villagers fighting to save their forest from rubber companies have been rebuked by the local government. Two days in a row local authorities prevented some 400 Cambodian villagers from protesting at the offices of the Vietnam-based CRCK Company, which the villagers contend are destroying their livelihoods by bulldozing large swaths of primary forests. Authorities said they feared the villagers would have grown violent while protesting.
Critically endangered capuchins make tools to gather termites

(03/10/2011) Less than 200 blond capuchins (Cebus falvius) survive in the highly-fragmented habitat of Brazil's Atlantic Forest. But this tiny group of monkeys, only rediscovered in 2006, is surprising scientists with its adept tool-using abilities. Displaying similar behavior to that which made the chimpanzees of Gombe famous worldwide, the blond capuchins modify sticks to gather termites from trees; however, according to the study published in Biology Letters the blond capuchins use two techniques never witnessed before: twisting the stick when inside the termite nest and tapping the nest before inserting the stick.
Mitsubishi and Walmart agree to clean up fish sourcing practices

(03/09/2011) Two big players in seafood today announced that they are changing the way their fish are caught. Mitsubishi, which owns the UK's most popular brand for tuna in a tin, Princes, and Walmart, which owns Asda, have agreed to stop buying from fishermen who use purse seines fishing in conjunction with fish aggregating devices (FADs) by 2014. These methods have been blamed in part for the vast overfishing of the world's tuna and helping to decimate other species, such as sharks and rays, as bycatch.
Photos: two new freshwater stingrays discovered in the Amazon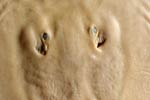 (03/09/2011) Few people probably realize that in the rivers and lakes of the Amazon rainforest large stingrays glide, searching for crustaceans and small fish. Equipped with a powerful barbed tail they are often feared by locals. However, even as big as these fish are, new species continue to be described. Recently, scientists have identified two new species of Amazonian freshwater stingray near Iquitos, Peru. The new stingrays are unique enough to be placed in a new genus (the taxonomic level above species) called Heliotrygon, the first new Amazonian stingray genus to be described in nearly 25 years.
Birds experience 'empathy' for their hatchlings

(03/09/2011) A new study has uncovered what many chicken owners would say is evident: a mother hen experiences empathy for her hatchlings. Published in the Proceedings of the Royal Society B, the study found that mother hens show both physiological responses and changes in behaviors when their chicks are even mildly distressed.
Melting ice sheets largest contributor to rising sea levels

(03/08/2011) Researchers expected the shrinking ice sheets of Antarctica and Greenland to eventually become the greatest contributor to the world's rising sea levels; they just didn't expect it to happen so quickly. A new study in Geophysical Research Letters has found that ice sheets have overtaken melting glaciers and ice caps.
Rich plant diversity leads to increased productivity, ecosystem services

(03/08/2011) A new study finds that diversity of plant species matters—big time. Analyzing nearly 600 research studies, the meta-study in the American Journal of Botany found that productivity in biodiverse plant ecosystems was 1.5 times higher than in monocultures. In other words, a prairie is more productive than a cornfield and forest more productive than a rubber plantation. The researchers warn that eroding plant diversity threatens essential ecosystems services such as food, water purification, oxygen production, carbon sequestration, and the availability of raw materials.
India plans to aid dwindling Ganges River dolphin

(03/08/2011) The Indian government has announced that it plans to develop a program to raise the population of its native Ganges river dolphin (Platanista gangetica gagnetica), a subspecies of the South Asian river dolphin. During a question and answer session Jairam Ramesh, India's Environment and Forests Minister, said that the dolphin's current population was estimated at 2,000 to 3,000 individuals in the Ganges. However, other estimates have placed it lower.
Elephants cooperate as well as chimps

(03/07/2011) A new study proves that elephants understand how sometimes two is better than one. Working with Asian elephants (Elephas maximus) at the Thai Elephant Conservation Center, researchers reconstructed a classic cooperation test that was originally developed for chimpanzees. Subjects must pull on a rope to receive a reward, such as food, however—and here's the crux—the treat is only released if two subjects cooperate by pulling on two different ropes simultaneously. The paper published in Proceedings of the National Academy of Sciences found that elephants were as capable of cooperation as chimpanzees.
Foreign big agriculture threatens world's second largest wildlife migration

(03/07/2011) As the world's largest migration in the Serengeti plains—including two million wildebeest, zebra, and Thomson's gazelles—has come under unprecedented threat due to plans for a road that would sever the migration route, a far lesser famous, but nearly as large migration, is being silently eroded just 1,370 miles (2,200 kilometers) north in Ethiopia's Gambela National Park. The migration of over one million white-eared kob, tiang, and Mongalla gazelle starts in the southern Sudan but crosses the border into Ethiopia and Gambela where Fred Pearce at Yale360 reports it is running into the rapid expansion of big agribusiness. While providing habitat for the millions of migrants, Gambela National Park's land is also incredibly fertile enticing foreign investment.
Birnam Wood in the 21st Century: northern forest invading Arctic tundra as world warms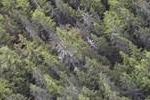 (03/07/2011) In Shakespeare's play Macbeth the forest of Birnam Wood fulfills a seemingly impossible prophecy by moving to surround the murderous king (the marching trees are helped, of course, by an army of axe-wielding camouflaged Scots). The Arctic tundra may soon feel much like the doomed Macbeth with an army of trees (and invading species) closing in. In a recent study, researchers found that climate change is likely to push the northern forests of the boreal into the Arctic tundra—a trend that is already being confirmed in Alaska.





Green jeans: big companies start sustainable clothing initiative

(03/06/2011) Ever wonder how 'green' one pair of shoes was over another? Or how much energy, water, and chemicals went into making your pair of jeans? A new effort by over 32 companies, environmental organizations, and social watchdogs may soon allow shoppers to compare not only price and appeal, but sustainability too.





World's most controversial dam, Brazil's Belo Monte, back on

(03/06/2011) A recent injunction against controversial dam, Belo Monte, in Brazil has been overturned, allowing the first phase of construction to go ahead. The ruling by a higher court argued that not all environmental conditions must be met on the dam in order for construction to start.




Page 1 | Page 2 | Page 3 | Page 4 | Page 5 | Page 6 | Page 7 | Page 8 | Page 9 | Page 10 | Page 11 | Page 12 | Page 13 | Page 14 | Page 15 | Page 16 | Page 17 | Page 18 | Page 19 | Page 20 | Page 21 | Page 22 | Page 23 | Page 24 | Page 25 | Page 26 | Page 27 | Page 28 | Page 29 | Page 30 | Page 31 | Page 32 | Page 33 | Page 34 | Page 35 | Page 36 | Page 37 | Page 38 | Page 39 | Page 40 | Page 41 | Page 42 | Page 43 | Page 44 | Page 45 | Page 46 | Page 47 | Page 48 | Page 49 | Page 50 | Page 51 | Page 52 | Page 53 | Page 54 | Page 55 | Page 56 | Page 57 | Page 58 | Page 59 | Page 60 | Page 61