News articles on jeremy hance

---
Mongabay.com news articles on jeremy hance in blog format. Updated regularly.






Featured video: saving baby orphaned sloths

(12/06/2011) The world's only sloth sanctuary works to save orphaned and injured sloths in Costa Rica. A recent short film (below) by Lucy Cooke highlights a few of the stars of the sloth sanctuary. Cooke has a new hour long film debuting on Animal Planet on December 17th at 8 PM EST, following the adventures of a number of these sloths.
Photos: biologists surprised by world's biggest leopard in Afghanistan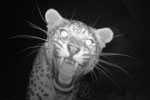 (12/05/2011) When biologists with the Wildlife Conservation Society (WCS) reviewed recent photos from camera traps in the Hindu Kush region of Afghanistan they were shocked to find a snarling image of the world's largest leopard: the Persian leopard (Panthera pardus saxicolor). Listed as Endangered by the IUCN Red List, the subspecies was thought long-vanished from the Hindu Kush. Photos from the camera traps—automated cameras that use an infrared trigger to catch wildlife—also showed lynx (Lynx lynx), wild cat (Felis silvestris), Eurasian wolf (Canis lupus lupus), red fox (Vulpes vulpes), and stone marten (Martes foina).
At least 74 percent of current warming caused by us

(12/05/2011) A new methodology to tease out how much current climate change is linked to human activities has added to the consensus that behind global warming is us. The study, published in Nature Geoscience found that humans have caused at least three-quarters (74 percent) of current warming, while also determining that warming has actually been slowed down by atmospheric aerosols, including some pollutants, which reflect sunlight back into space.
Wildlife official: palm oil plantations behind decline in proboscis monkeys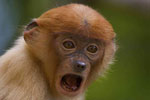 (12/05/2011) The practice of palm oil plantations planting along rivers is leading to a decline in proboscis monkeys (Nasalis larvatus) in the Malaysian state of Sabah on Borneo, says the director of the Sabah Wildlife Department, Laurentius Ambu. Proboscis monkeys, known for their bulbous noses and remarkable agility, depend on riverine forests and mangroves for survival, but habitat destruction has pushed the species to be classified as Endangered by the IUCN Red List.
Volcano and cloud forests conserved in Ecuador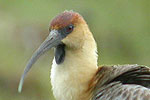 (12/05/2011) Conservation organizations and the Ecuadorian government have succeeded in securing over 250,000 acres (106,000 hectares) of cloud forest and grasslands surrounding the Antisana Volcano for protection. The area, long-used for cattle ranching, is home to Andean condors (Vultur gryphus), cougars (Puma concolor), Andean fox (Lycalopex culpaeus), silvery grebes (Podiceps occipitalis), black-faced ibis (Theristicus melanopis), spectacled bear (Tremarctos ornatus), and three species of endangered frogs. The protected area stretches from 3,900 feet (1,188 meters) to 18,700 feet (5,699 meters) above sea level.
Wolverines live up to tough reputation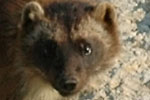 (12/05/2011) In the first X-Men film, the comic book character Wolverine is asked if it hurts when his claws retract from his knuckles. His unflinching response: "Every time." The real wolverine (Gulo gulo) is just as tenacious with new research proving it is a "winter endurance athlete." Eight years of radio-tracking 30 individual wolverines in the Rocky Mountains has provided an abundance of new data about the world's largest member of the weasel family, including that the feisty mammals survive year-round in harsh, snowy conditions 9,000 feet above see level. Although immeasurably tough, the animal is nearly extinct in the lower 48 states of the U.S.
World's most endangered primate still losing habitat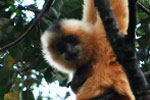 (12/04/2011) Just twenty-three Hainan gibbons (Nomascus hainanus) survive in the world. Confined to a single protected area on a lone island, Hainan gibbons are losing their habitat at a steady rate of 20 hectares per day finds a new study by Greenpeace. In all, nearly a quarter of the Critically Endangered lesser ape's habitat has been lost since 2001.
Global carbon emissions rise 49 percent since 1990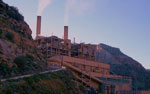 (12/04/2011) Total carbon emissions for the first time hit 10 billion metric tons (36.7 billion tons of CO2) in 2010, according to new analysis published by the Global Carbon Project (GCP) in Nature Climate Change. In the past two decades (since the reference year for the Kyoto Protocol: 1990), emissions have risen an astounding 49 percent. Released as officials from 190 countries meet in Durban, South Africa for the 17th UN Summit on Climate Change to discuss the future of international efforts on climate change, the study is just the latest to argue a growing urgency for slashing emissions in the face of rising extreme weather incidents and vanishing polar sea ice, among other impacts.
Africa, China call out Canada for climate betrayal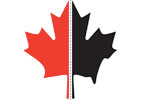 (12/01/2011) Purchasing a full page ad in the Canadian paper the Globe and Mail, a group of African leaders and NGOs is calling on Canada to return to the fold on climate change. Canada has recently all-but-confirmed that after the ongoing 17th UN Summit on Climate Change in Durban, South Africa, it will withdraw entirely from the Kyoto Treaty. The country has missed its targets by a long-shot, in part due to the exploitation of its tar sands for oil, and is increasingly viewed at climate conferences as intractable and obstructive. In the eyes of those concerned about climate change, Canada has gone from hero to villain. Yet notable African activists, including Archbishop Desmond Tutu, are pushing back.
Royal Society offers free special issue on rainforest conservation
(12/01/2011) For one month the Royal Society is offering a special theme issue of its Philosophical Transaction B journal on rainforest conservation for free. Entitled 'The future of Southeast Asian rainforests in a changing landscape and climate', the issue looks largely at studies conducted in Malaysian Borneo's Danum Valley. The issue includes a wide-range of studies, including comparing biodiversity in protected forests versus palm oil plantations, seed dispersal in fragmented forests, and in-depth looks at the chemistry of rainforests.
Community mapping of African rainforests could show way forward for preservation, REDD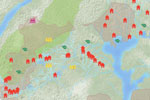 (12/01/2011) A new initiative to place community mapping of central African rainforests online could prove key to local rights in the region, says the UK-based NGO Rainforest Foundation. Working with forest communities in five African countries, Rainforest Foundation has helped create digital maps of local forests, including use areas, parks, and threats such as logging and mining. The website, MappingForRights.org, includes interactive maps, photos, and video.
Smelly frogs may be key to fighting antibiotic-resistant infections

(12/01/2011) Foul smelling frogs may save lives, according to new research in the Journal of Proteome Research. Examining nine species of Chinese frogs, known as "odorous" frogs for their off-putting smell, researchers have discovered an astounding variety of antimicrobial peptides, or put simply bacteria-killers.
Eat like an orangutan to save rainforests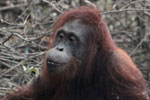 (11/30/2011) One doesn't have to be a scientist or a government official to help save the world's vanishing rainforests, one can also be a chef. World-renowned chef Andre Chiang has added a new item to his menu called Orangutan Salad, reports the Wall Street Journal, which he hopes will raise awareness for the endangered apes at his Singapore eatery, Restaurant Andre. The new salad gives restaurant-goers the chance to enjoy all the subtle, earthy tastes of a typical orangutan meal, including ferns, tree fungi, figs, berries, orchid leaves, and durian flowers.
Carbon debt for some biofuels lasts centuries

(11/30/2011) It has long been known that biofuels release greenhouse gas emissions through land conversion like deforestation. But an innovative new study by the Center for International Forestry Research (CIFOR) published in Ecology and Society has computed how long it would take popular biofuel crops to payoff the "carbon debt" of land conversion. While there is no easy answer—it depends on the type of land converted and the productivity of the crop—the study did find that in general soy had the shortest carbon debt, though still decades-long, while palm oil grown on peatland had the longest on average.
Top 20 banks that finance big coal

(11/30/2011) A new report from civil and environmental organizations highlights the top 20 banks that spend the most money on coal, the world's most carbon-intensive fossil fuel. Released as officials from around the world meet for the 17th UN Summit on Climate Change in Durban, South Africa, the report investigated the funding practices of 93 major private banks, finding that the top five funders of big coal are (in order): JPMorgan Chase, Citi, Bank of America, Morgan Stanley, and Barclay's.
Another record breaker: 2011 warmest La Niña year ever

(11/30/2011) As officials meet at the 17th UN Climate Summit in Durban, South Africa, the world continues to heat up. The UN World Meteorological Organization (WMO) has announced that they expect 2011 to be the warmest La Niña year since record keeping began in 1850. The opposite of El Nino, a La Niña event causes general cooling in global temperatures.
Carbon credit market for HFC-23 racked by fraud

(11/30/2011) An effort to decrease emissions of the super greenhouse gas HFC-23 has led to a largely-false carbon market that should be eliminated, argues the Environmental Investigation Agency (EIA). HFC-23 is a byproduct of the refrigerant HCFC-22, which is currently being phased out under the Montreal Protocol for its ozone-depleting and greenhouse gas properties. However, the effort to reduce HFC-23 through a carbon market has been hampered by companies in India and China producing extra HFC-23 just so they can capture and destroy it—and receive lucrative carbon funds.
Rare apes saved in India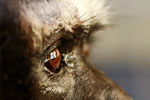 (11/30/2011) Two Hoolock gibbons have been successfully translocated from a fragmented forest to Mehao Wildlife Sanctuary in the beginning of a desperate bid to save 18 family groups of India's last apes. Living near the village of Dello in northeastern India, the apes were straining to survive amid heavy deforestation and fragmentation.
Thousands protest giant gold mine in Peru's mountains

(11/29/2011) Fearing water contamination and pollution, over ten thousand people in Cajamarca, Peru are taking part in protests against mining plans by US-company Newmont Mining Corporation. In its sixth day, the growing protests have caused flights in and out of Cajamarca to be cancelled. According to Reuters, police also clashed with protestors today, injuring two dozen.
Cute animal picture of the day: the little-known cuscus

(11/29/2011) Cuscus are marsupials found in Indonesia, Australia, and Papua New Guinea. Dwelling in tropical rainforests, they inhabit a niche similar to monkey, foraging throughout the canopy for leaves and fruit. In some cases cuscus will eat birds and lizards.
$500 offered for rediscovery of extinct snake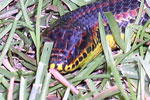 (11/29/2011) Need to make a quick 500 bucks? Easy: head to Glades County, Florida and find a specimen of the South Florida rainbow snake (Farancia erytrogramma seminola), which the US government says is extinct. In an unusual bid two NGOS, the Center for Biological Diversity (CBD) and the Center for Snake Conservation, are offering a substantial reward to the first person who can prove that the South Florida rainbow snake has not vanished forever.
Indigenous religious leader murdered in front of his tribe in Brazil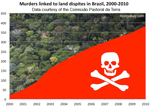 (11/28/2011) Amnesty International has called for an independent investigation of the murder of Nísio Gomes. A religious leader of the Guarani tribe, Gomes was executed by masked gunmen in front of his community earlier this month in the southwestern Brazilian state of Mato Grosso do Sul. Officials believe the gunmen were likely hired by local ranchers, who are embroiled in a land dispute with the Guarani tribe. In addition to killing Gomes, the gunmen allegedly kidnapped three young Guarani.
Photos: bizarre new mammal discovered in Vietnam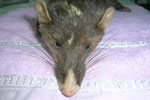 (11/28/2011) A new species of omnivorous mammal has been found in Cuc Phuong National Park, Vietnam. A part of the weasel family, the new species is known as a ferret-badger, a strange subfamily of mammals that have been little-studied by researchers. Smaller than proper badgers, ferret-badgers have elongated faces and long bushy tails.
Featured video: are hydroelectric dams a solution to climate change?

(11/28/2011) A new video from NGOs International Rivers and Friends of the Earth International argues that a spree of dam building in the tropics is a false solution to the climate crisis. The video has been released to coincide with the UN's 17th Climate Summit now beginning in Durban, South Africa.
Deforestation could be stopped by 2020
(11/28/2011) If governments commit to an international program to save forests known as REDD+, deforestation could be nearly zero in less than a decade, argues the Living Forests Report from the World Wide Fund for Nature (WWF). REDD+, which stands for Reduced Emissions from Deforestation and Degradation, is a program that would pay developing nations to preserve forests for their ability to sequester carbon. Government officials begin meeting tomorrow in Durban, South Africa for the 17th UN climate summit, and REDD+ will be among many topics discussed.
Greenhouse gases hit new record in atmosphere as officials head to UN climate summit

(11/28/2011) The concentration of greenhouse gases in the atmosphere hit a new record in 2010, according to the UN's World Meteorological Organization (WMO), which found that warming from greenhouse gases rose 29 percent from 1990 to 2010. The announcement was made just a few days prior to officials meet at the 17th Climate Conference in Durban, South Africa, where expectations are low for a strong, binding agreement with a number of wealthy nations stating they expect no new agreement to take affect until 2020.
Photos: two dozen new beetles discovered in Papua New Guinea hotspot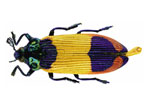 (11/23/2011) Over the past two decades, at least 24 new beetles species have been discovered in a remote mountainous rainforest region of Papua New Guinea by Swedish entomologists Ulf Nylander. Described in the new book Biodiversity, Biogeography and Nature Conservation in Wallacea and New Guinea, the new beetles found in the Aseki Province are all ecologically linked to rotting wood.
Ecotourism isn't bad for wildlife in the Amazon

(11/23/2011) Ecotourism doesn't hurt biodiversity, and in some cases may even safeguard vulnerable areas, concludes a new study from the Amazon in Mammalian Biology. Surveying large mammals in an ecotourism area in Manu National Biosphere, the researchers found that ecotourists had no effect on the animals. However, the researchers warn that not all ecotourism is the same, and some types may, in fact, hurt the very animals tourists come to see.
Bathtub-sized marine sponge rediscovered after a century of extinction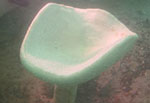 (11/22/2011) Not found alive for over a century the evocatively named Neptune's cup sponge (Cliona patera) has been rediscovered off the shores of Singapore. Researchers with the environmental consulting DHI Group found the species during a routine dive. Although the specimen they found was small, the goblet-shaped sponge can reach nearly 5 feet (1.5 meters) high and the same in diameter.
One night only: new orchid species surprises scientists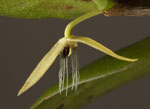 (11/22/2011) A mysterious new orchid blooms for one night only, opening around 10 PM and closing at 10 AM. Discovered on the island of New Britain near Papua New Guinea, the new species is the world's first orchid that flowers only at night. Scientists found the new flower, named Bulbophyllum nocturnum, in a logging concession on the tropical island.
Extinct frog rediscovered in Israel

(11/21/2011) After its marshland was drained, researchers thought the Hula painted frog (Discoglossus nigriventer) had vanished for good. However a patrol at the Ha-Hula lake in Israel recently discovered a single female amphibian that turned out to be the long-lost, and long-sought, Hula painted frog.
Dole abandons banana plantation in National Park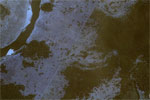 (11/21/2011) After a threat of lawsuit, Dole Inc. has abandoned a banana plantation in Somawathiya National Park in Sri Lanka. The US-based food giant had partnered with a local company, Letsgrow Ltd, to grow bananas for export markets at the bank of the Mahaweli River, but Dole ran into trouble when local conservation organizations pointed out they were illegally destroying forest and planting crops in Somawathiya National Park, home to elephants and many other imperiled species. Local group, Environmental Foundation Limited (EFL), obtained past and current satellite images to prove that the company was operation within the park.
Discovery Channel cuts climate change episode from Planet Earth follow-up

(11/17/2011) The new series Frozen Planet, by the creators of the super-popular and universally-acclaimed Planet Earth, details the wildlife and changing nature of the world's poles: the Antarctic and the Arctic. But while the four-year production filmed seven episodes, American audiences will only be treated to six. Discovery Channel has dropped the last episode that deals specifically with climate change.
Photos: five wild cat species documented in Sumatran forest imperiled by logging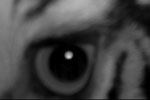 (11/16/2011) A single forest corridor in Sumatra has yielded camera trap photos of five wild cats species, including the Critically Endangered Sumatran tiger (Panthera tigris sumatrae). Photos were also taken of the Sunda clouded leopard (Neofelis diardi), the marbled cat (Pardofelis marmorata), the Asian golden cat (Pardofelis temminckii), and the leopard cat (Prionailurus bengalensis). The five species were all filmed by a WWF camera trap survey in a single forest corridor linking the forest of Bukit Tigapuluh and the Rimbang Baling Wildlife Sanctuary in Riau Province. Unfortunately this forest remains unprotected.
New app works to raise awareness of endangered species

(11/16/2011) Want to learn more about gorillas, whales, elephants, sharks, and penguins? A new mobile app hopes to raise awareness and conservation efforts for the world's endangered species. Dubbed 'Survival', the new app is a game that also raises knowledge about endangered species. Created by wildlife and media NGO, Wildscreen, the app is available free on the App store and Android Market.
Giant rat plays big ecological role in dispersing seeds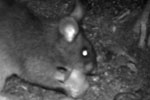 (11/16/2011) Rats are rarely thought of as heroes. In fact, in many parts of the world they are despised, while in others they serve largely as food. But, scientists are now discovering that many tropical forest rodents, including rats, serve as heroic seed dispersers, i.e. eating fruits and nuts, and carrying seeds far from the parent tree, giving a chance to a new sapling. While this has been documented with tropical rodents in South America like agoutis and acouchis, a new study in Biotropica documents the first successful seed dispersal by an African rodent: the Kivu giant pouched rat (Cricetomys kivuensis), one of four species of giant African rats.
PHOTO: Adorable penguin chicks score their own blog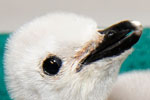 (11/15/2011) A new blog, dubbed the Real Chicks of Central Park, is allowing visitors an intimate look at eight impossibly-cute penguin chicks. Including video, photos, and interviews the blog is an attempt to raise awareness about penguins. The highlighted chicks include four gentoo penguins (Pygoscelis papua) and four chinstrap penguins (Pygoscelis antarcticus).
Animal picture of the day: tracking the world's smallest elephant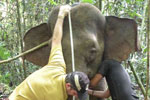 (11/15/2011) Researchers have fitted three Bornean elephants with satellite collars to track them across the Lower Kinabatangan Wildlife Sanctuary, in the Malaysian state of Sabah, Borneo. The effort means currently five elephants are being tracked. The tracking is a part of a collaborative effort by the Sabah Wildlife Department (SWD), the NGO HUTAN, and the Danau Girang Field Centre (DGFC).
10,000 dead songbirds headed to Italian restaurants confiscated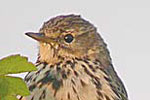 (11/15/2011) Bushmeat, referring to wild animals killed (often illegally) for consumption, is usually considered a conservation problem in developing nations in Africa, Southeast Asia, and South America. However, a recent bust on the Hungarian-Romanian border proves that Europe is not immune: Hungarian officials seized around 10,000 dead songbirds. The birds were likely heading to restaurants in northern Italy according to wildlife trade monitoring group, TRAFFIC.
US reduces catch limit of 'most important fish in the sea'

(11/15/2011) The Atlantic State Marine Fisheries Commission (ASMFC) has slashed the allowable catch of a tiny fish named menhaden by 37 percent by 2013. Dubbed the 'most important fish in the sea' by author H. Bruce Franklin, the menhaden plays a critical role in marine ecosystems as a food source for larger fish, seabirds, and marine mammals, as well as helping to regulate the marine environment. However, due to overfishing the menhaden fish has dropped 92 percent from its historical population.
800 nearly-extinct giant snails freeze to death in conservation center

(11/14/2011) Eight hundred large carnivorous snails, known as Powelliphanta snails (Powelliphanta augusta), died in a Department of Conservation (DOC) fridge in New Zealand over the weekend. A faulty temperature gauge caused the fridge to cool down to zero degrees Celsius, slowly killing all the molluscs but a lone survivor. The snails in question were taken from Mount Augustus into captivity before their habitat was mined for coal.
Forest elephant populations cut in half in protected area
(11/14/2011) Warfare and poaching have decimated forest elephant populations across their range with even elephants in remote protected areas cut down finds a new study in PLoS ONE. Surveying forest elephant populations in the Okapi Faunal Reserve in the Democratic Republic of Congo, researchers have found that the population has fallen by half—from 6,439 to 3,288—over the past decade in the park.
IEA warns: five years to slash emissions or face dangerous climate change

(11/13/2011) Not known for alarmism and sometimes criticized for being too optimistic, the International Energy Agency (IEA) has warned that without bold action in the next five years the world will lock itself into high-emissions energy sources that will push climate change beyond the 2 degrees Celsius considered relatively 'safe' by many scientists and officials.
Critically Endangered lemurs disperse seeds, store carbon
(11/13/2011) Many tropical plants depend on other species to carry their progeny far-and-wide. Scientists are just beginning to unravel this phenomenon, known as seed dispersal, which is instrumental in supporting the diversity and richness of tropical forests. Researchers have identified a number of animal seed dispersers including birds, rodents, monkeys, elephants, and even fish. Now a new study in the Journal of Tropical Ecology adds another seed disperser to that list: the Critically Endangered black-and-white ruffed lemur (Varecia variegata). Capable of dispersing big tree species, the black-and-white ruffed lemur may even play a big role in carbon sequestration.





Obama Administration bows to pressure, delays tar sands pipeline

(11/10/2011) In what can only be described as a major victory for green activists, the Obama Administration has announced it will delay a decision on TransCanada's controversial Keystone XL pipeline for 12-18 months. Notably, putting the decision off until after the last election. The delay comes less than a week after about 12,000 people encircled the White House in opposition to the Keystone XL pipeline, which they argue threatens one of the most important water supplies in America's heartland and will worsen climate change.




Page 1 | Page 2 | Page 3 | Page 4 | Page 5 | Page 6 | Page 7 | Page 8 | Page 9 | Page 10 | Page 11 | Page 12 | Page 13 | Page 14 | Page 15 | Page 16 | Page 17 | Page 18 | Page 19 | Page 20 | Page 21 | Page 22 | Page 23 | Page 24 | Page 25 | Page 26 | Page 27 | Page 28 | Page 29 | Page 30 | Page 31 | Page 32 | Page 33 | Page 34 | Page 35 | Page 36 | Page 37 | Page 38 | Page 39 | Page 40 | Page 41 | Page 42 | Page 43 | Page 44 | Page 45 | Page 46 | Page 47 | Page 48 | Page 49 | Page 50 | Page 51 | Page 52 | Page 53 | Page 54 | Page 55 | Page 56 | Page 57 | Page 58 | Page 59 | Page 60 | Page 61