News articles on jeremy hance

---
Mongabay.com news articles on jeremy hance in blog format. Updated regularly.






Key mammals dying off in rainforest fragments
(08/15/2012) When the Portuguese first arrived on the shores of what is now Brazil, a massive forest waited for them. Not the Amazon, but the Atlantic Forest, stretching for over 1.2 million kilometers. Here jaguars, the continent's apex predator, stalked peccaries, while tapirs waded in rivers and giant anteaters unearthed termites mounds. Here, also, the Tupi people numbered around a million people. Now, almost all of this gone: 93 percent of the Atlantic Forest has been converted to agriculture, pasture, and cities, the bulk of it lost since the 1940s. The Tupi people are largely vanished due to slavery and disease, and, according to a new study in the open access journal PLoS ONE, so are many of the forest's megafauna, from jaguars to giant anteaters.
Belo Monte mega-dam halted again by high Brazilian court, appeal likely but difficult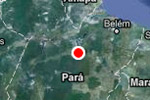 (08/15/2012) A high federal court in Brazil has ruled that work on the Belo Monte dam in the Brazilian Amazon be immediately suspended. Finding that the government failed to properly consult indigenous people on the dam, the ruling is the latest in innumerable twists and turns regarding the massive dam, which was first conceived in the 1970s, and has been widely criticized for its impact on tribal groups in the region and the Amazon environment. In addition the Regional Federal Tribunal (TRF1) found that Brazil's Environmental Impact Assessment was flawed since it was conducted after work on the dam had already begun.
Animal pictures of the day: booming captive breeding for Mauritius skinks

(08/14/2012) Three female orange-tailed skinks skinks have produced 16 skink babies in just four months, according to the Durrell Wildlife Conservation Trust (DWCT), which is captive breeding the Critically Endangered species. The breeding efforts are all the more remarkable since the females only produce two eggs at a time.
King of the jungle: lions discovered in rainforests

(08/13/2012) Calling the African lion (Panthera leo) the 'king of the jungle' is usually a misnomer, as the species is almost always found in savannah or dry forests, but recent photos by the Germany-based Nature and Biodiversity Conservation Union (NABU) document lions in Ethiopian rainforests. Taken in the Kafa Biosphere Reserve, the photos show a female lion hiding out in thick montane jungle.
Burning forests in Southeast Asia increases mortality rates in the region
(08/13/2012) Clearing forests and other vegetation with fire in Southeast Asia can kill, according to a new study in Nature Climate Change. The research found that fire-induced air pollution, including fine particulates and a rise in ozone, could be linked to thousands of deaths during El Nino years when dry conditions worsen human-set fires. The pollution was found to be worst over Malaysia and Indonesia, the latter where the vast majority of the fires are set.
Climate change may be worsening impacts of killer frog disease

(08/13/2012) Climate change, which is spawning more extreme temperatures variations worldwide, may be worsening the effects of a devastating fungal disease on the world's amphibians, according to new research published in Nature Climate Change. Researchers found that frogs infected with the disease, known as chytridiomycosis, perished more rapidly when temperatures swung wildly. However scientists told the BBC that more research is needed before any definitive link between climate change and chytridiomycosis mortalities could be made.
Cute animal pictures of the day: Humboldt penguin chick meets water

(08/13/2012) Humboldt penguins was found along the western edge of South America in Chile and Argentina. They face a barrage of threats including overfishing, drowning as bycatch, El Nino conditions that affect food availability, and climate change. Significant population declines have led to the species being listed as Vulnerable on the IUCN Red List.
Turning gorilla poachers into conservationists in the Congo [warning: graphic photos]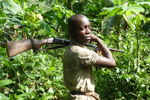 (08/13/2012) Although founded only four years ago, Endangered Species International-Congo, has ambitious plans to protect dwindling Western gorilla populations and aid local people in the Republic of the Congo. The organization, an offshoot of Endangered Species International (ESI), has been spending the last few years studying the bushmeat trade in Pointe-Noire, the country's second largest city, and developing plans for turning hunters into conservationists.
Camera traps confirm that Sumatran rhinos still roam Leuser rainforest

(08/12/2012) With the help of remote camera traps, wildlife rangers have confirmed that the Sumatran rhino (Dicerorhinus sumatrensis) still inhabits the Leuser ecosystem in northern Sumatra, making the forest the only place on the Earth where Sumatran tigers, orangutans, elephants, and rhinos survive in a single ecosystem, though all remain Critically Endangered.
Kids campaign to save South Africa's rhinos from poaching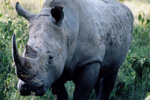 (08/09/2012) The young founders of the U.S. conservation group, One More Generation (OMG), have taken on a new task: halting rhino poaching in South Africa. After a trip last year to visit South Africa, Carter Ries (age 11) and Olivia Ries (age 9), have jump-started a campaign to help convince the South African government to put more resources into halting a rhino poaching plague in the country. Last year an astounding 448 rhinos were killed in South Africa for their horns, averaging more than one rhino a day.
Controversial deep sea mining project approved in Papua New Guinea, first of its kind

(08/09/2012) The Papua New Guinea government has granted a 20-year license for copper and gold mining around a mile (1.6 kilometers) below the ocean's surface, jump-starting the world's first commercial deep sea mining venture. Undertaken by Canadian company, Nautilus Minerals, the venture will mine deep sea hydrothermal vents off the coast of New Britain. However, the project faces stiff concern from local activists, fishermen, and environmentalists.
July 2012: hottest month in U.S. history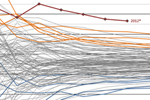 (08/08/2012) Last month was not only the hottest July in U.S. weather history, but the hottest month ever recorded in the contiguous U.S, besting a record struck in July 1936 during the Dust Bowl, according to new data from the National Oceanic and Atmospheric Administration (NOAA). The average temperature last month over the contiguous U.S. was 77.6 degrees Fahrenheit, or 3.3 degrees Fahrenheit above the 20th Century average. Making matters worse, crippling drought continued to spread over 63 percent of the lower 48 states.
A new tool for taking on elephant poaching: DNA forensics

(08/08/2012) One of the difficulties plaguing law enforcement and authorities when it comes to tackling elephant poaching is determining where the ivory originates. Now, research published in the journal Evolutionary Applications, has found a new way of tracking ivory back to wild elephants populations: forensic genetic studies.
Featured video: restoring rivers in the Tongass Rainforest

(08/08/2012) A new video highlights recent efforts to restore rivers in the Tongass Forest, the world's largest intact temperate rainforest. Industrial logging in vital watersheds have hurt salmon populations and other wildlife in the region, an issue the government, along with several partners, are now trying to rectify.
Beautiful new bird discovered in Peruvian cloud forest

(08/07/2012) Four years ago in a remote cloud forest in Peru's Cerros del Sira mountain range, three recently graduated students from Cornell University discovered a never-before-recorded species of black, white, and scarlet bird. Now described in the scientific journal, The Auk, the bird has been dubbed the Sira barbet (Capito fitzpatricki).
Earth's ecosystems still soaking up half of human carbon emissions
(08/06/2012) Even as humans emit ever more carbon dioxide into the atmosphere, Earth's ecosystems are still sequestering about half, according to new research in Nature. The study finds that the planet's oceans, forests, and other vegetation have stepped into overdrive to deal with the influx of carbon emitted from burning fossil fuels, but notes that this doesn't come without a price, including the acidification of the oceans.
Cambodia's largest lowland rainforest spared from new land concessions

(08/06/2012) Four economic land concessions have been cancelled in Cambodia's Prey Lang forest, known as the largest intact lowland forest in Southeast Asia, reports the Phnom Penh Post. The economic land concessions, totaling over 40,000 hectares, would have been used for rubber plantations.
3-D laser mapping shows elephants have big impact on trees

(08/06/2012) Scientists have long known that African elephants (Loxodonta africana) are talented tree-topplers, able to take down even large trees in order to gobble out-of-reach leaves. However the extent of his behavior across a large area has been difficult to quantify. But a new study in Ecology Letters has used a bird's-eye view—with 3-D—of Kruger National Park in South Africa to determine the impact of elephants on trees.
Pictures of the day: pangolins saved in Thailand from poachers

(08/06/2012) Earlier this summer, 110 Sunda pangolins (Manis javanica) were rescued by Thai customs officials from poachers in a pickup truck. While the driver of the vehicle escaped, a passenger was arrested, but released after paying a fine of $75,000, reports the NGO FREELAND Foundation.
Extreme heatwaves 50 to 100 times more likely due to climate change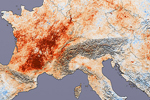 (08/05/2012) A recent rise in deadly, debilitating, and expensive heatwaves was caused by climate change, argues a new statistical analysis published in the Proceedings of the National Academy of Sciences (PNAS). Climatologists found that extreme heatwaves have increased by at least 50 times during the last 30 years. The researchers, including James Hansen of NASA, conclude that climate change is the only explanation for such a statistical jump.
Peru considers big changes to its environmental reviews

(08/01/2012) The Peruvian government is looking into making large-scale changes to its Environment Impact Assessments (EIA) after a review found significant problems with the vast majority of past reviews, reports the Inter Press Service. The news comes a few weeks after protests over a proposed gold and copper mine in the Andes left five people dead, including a 17-year-old boy.
Tigers vs. coal in India: when big energy meets vanishing cats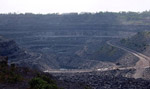 (08/01/2012) Burning coal fuels climate change, causes acid rain, and spreads toxic pollutants into the environment, but now a new Greenpeace report warns that coal may also imperil the world's biggest feline: the tiger. Home to world's largest population of tigers—in this case the Bengal subspecies (Panthera tigris tigris)—India is also the world's third largest coal producer. The country's rapacious pursuit of coal—it has nearly doubled production since 2007—has pushed the industry into tiger territory, threatening to destroy forests and fragment the tiger's already threatened population.
Drought pits farmers against frackers

(08/01/2012) Drought has created a standoff over water supplies in the U.S. Midwest between energy producers and farmers, reports Bloomberg. Natural gas and oil producers have been forced to seek new water sources as they mull calls from farmers and activists to recycle their water, a practice that would make 'fracking' more expensive.
Forest cover falls 9% in East Africa in 9 years
(07/31/2012) Forest cover in East Africa has dropped by 9.3 percent from 2001-2009, according to a new paper published in the open-access journal PLoS ONE. Looking at 12 countries in the region, the scientists found that, worryingly, forests were particularly hard hit near protected areas. Usually thought of as a region of vast savannas, such as the Serengeti, East Africa is also home to incredibly biodiverse tropical forests, including coastal forests, rich montane forests, and the eastern portion of the Congo Rainforest.
Human rights court favors indigenous tribe over Ecuadorian government in oil battle

(07/31/2012) The Inter-American Court of Human Rights has found in favor of a Kichwa community's right to consultation prior to industrial projects on their land in a ruling that could have implications for many indigenous peoples across the Americas. The court found that the government of Ecuador violated the indigenous people's rights by allowing the Argentine oil company, Compania General de Combustibles (CGC), on their land without proper consultation.
Cute animal pictures of the day: lynx triplets

(07/31/2012) With a massive range, spanning from scattered populations in Western Europe to Eastern Siberia, the Eurasian lynx (Lynx lynx) is a highly successful mid-sized predator. Listed as Least Concern by the IUCN Red List, the wild cat is now being reintroduced into parts of Western Europe where it was hunted to local extinction.
Prominent climate skeptic reverses course, says global warming worse than IPCC forecast

(07/30/2012) After starting his own project to study global warming, a once-prominent climate change skeptic and physicist says he now accepts the reality of anthropogenic climate change. "Last year, following an intensive research effort involving a dozen scientists, I concluded that global warming was real and that the prior estimates of the rate of warming were correct. I'm now going a step further: Humans are almost entirely the cause," Richard Muller writes in the New York Times as his team, the Berkeley Earth Project, releases a new paper that finds an even stronger link between greenhouse gas emissions and rising temperatures worldwide than the Intergovernmental Panel on Climate Change (IPCC).
'National scandal:' foreign companies stripped Papua New Guinea of community-owned forests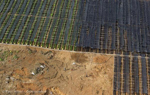 (07/30/2012) Eleven percent of Papua New Guinea's land area has been handed over to foreign corporations and companies lacking community representation, according to a new report by Greenpeace. The land has been granted under controversial government agreements known as Special Agricultural and Business Leases (SABLs), which scientists have long warned has undercut traditional landholding rights in the country and decimated many of Papua New Guinea's biodiverse rainforests. To date, 72 SABLs have been granted—mostly to logging companies—covering an area totaling 5.1 million hectares or the size of Costa Rica.
Guyana rainforests secure trust fund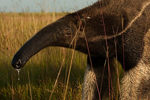 (07/30/2012) The nation of Guyana sports some of South America's most intact and least-imperiled rainforests, and a new $8.5 million trust fund hopes to keep it that way. The Guyanese government has teamed up with Germany and Conservation International (CI) to create a long-term trust fund to manage the country's protected areas system (PAS).
Cute animal picture of the day: spur-winged lapwing chick

(07/30/2012) A baby spur-winged lapwing (Vanellus spinosus) hatched recently at the Wildlife Conservation Society's Bronx Zoo. Spur-winged lapwings are found throughout sub-Saharan Africa, but some populations breed in the Mediterranean. It is named 'spur-winged' for a spur hidden in its wing, which is uses to fight off predators and defend its chicks.
New Malaysian snail named after late conservation mentor

(07/30/2012) Researchers have discovered a new snail, which is so unusual that it has been granted its own genus: Kenyirus. To date, the mysterious forest snail, found in Malaysia's Kenyir Forest, is only known from its unique shell.
Cute animal picture of the day: African penguin chick

(07/26/2012) Found along the coast of southern Africa, the African penguin (Spheniscus demersus) is listed as Endangered by the IUCN Red List largely due to overfishing, which is decreasing the penguins' prey species, and oil pollution. Two oil spills in the last ten years have oiled over 30,000 African penguins.
Gang raids remote national park in the Democratic Republic of the Congo

(07/26/2012) Mai mai rebels, likely linked to poachers, raided the headquarters of the remote Upemba National Park last weekend, reports the Frankfurt Zoological Society (FZS) which is working to rehabilitate the park in the Democratic Republic of the Congo (DRC). Fortunately, no one was injured in the raid, but equipment was stolen. The raid comes only a few weeks after a different group of rebels murdered seven people and shot dead 13 captive okapis at the Okapi Wildlife Reserve.
Indigenous tribes hold 3 engineers hostage over Belo Monte dam

(07/26/2012) Three engineers are being held hostage by the Juruna and Arara indigenous tribes as tensions rise over the on-going construction of the Belo Monte dam in Brazil, reports the Indigenous rights NGO Amazon Watch. The company building the dam, Norte Energia, has confirmed that three of its employees were being held against their will. Tribal groups in the region say the massive dam will upend their way of life, and that construction is already making travel along the Xingu river difficult.
Half of tropical forest parks losing biodiversity
(07/25/2012) Governments have set up protected areas, in part, to act as reservoirs for our Earth's stunning biodiversity; no where is this more true than in the world's tropical forests, which contain around half of our planet's species. However a new study in Nature finds that wildlife in many of the world's rainforest parks remains imperiled by human pressures both inside and outside the reserves, threatening to undercut global conservation efforts. Looking at a representative 60 protected areas across 36 tropical nations, the scientists found that about half the parks suffered an "erosion of biodiversity" over the last 20-30 years.
Cute animal picture of the day: sitatunga calf

(07/24/2012) The sitatunga (Tragelaphus spekii) is a swamp-dwelling antelope that makes its home in Central and Southern Africa, including the Congo Rainforest. They have waterproof coats and often take to the water to help avoid predators. The sitatunga is listed as Least Concern by the IUCN Red List.
Featured video: climate change bringing on the extremes

(07/24/2012) Focusing on extreme weather events in the U.S. this summer, a new compilation video highlights the connection between climate change and increasing and worsening extremes, such as heatwaves, droughts, and floods.
New mammal discovered in Indonesia

(07/24/2012) Researchers have discovered a new species of rodent in Indonesia's Mekongga Mountains, reports the Jakarta Post. The new rodent, Christine's Margareta rat (Margaretamys christinae), is only the fourth in the genus Margaretamy, all of which are found on the island of Sulawesi.
U.S. drought could set in motion global food crisis

(07/23/2012) The U.S. is suffering drought levels not seen in over 50 years—and drawing comparisons to the Dust Bowl—with 56 percent of the contiguous U.S. in moderate to extreme drought. Some experts fear that the drought, and resulting hikes in food prices, could propel another global food crisis like those seen in 2008 and 2010.
Cute animal picture of the day: baby Yemen chameleons

(07/23/2012) Ten Yemen chameleons (Chamaeleo calyptratus) were recently born at the Zoological Society of London's (ZSL) Whipsnade Zoo. A popular pet species, the chameleons, also known as veiled chameleons, still thrive in the mountainous wilds of Yemen and Saudi Arabia. It is listed as Least Concern by the IUCN Red List.
Scientists testing anti-fungal bacteria on diseased frogs in California

(07/23/2012) Researchers are treating tadpoles in Kings Canyon National Park with a bacteria they hope will provide immunity to an infamous fungal disease, reports the San Francisco Gate. The bacteria could be key not only to saving California's mountain yellow-legged frog (Rana muscosa), which is listed as Endangered by the IUCN Red List, but also frog species around the planet, many of which have been decimated by the chytrid fungal disease.
Saving 'Avatar Grove': the battle to preserve old-growth forests in British Columbia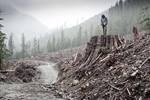 (07/23/2012) A picture is worth a thousand words: this common adage comes instantly to mind when viewing T.J. Watt's unforgettable photos of lost trees. For years, Watt has been photographing the beauty of Vancouver Island's ancient temperate rainforests, and documenting their loss to clearcut logging. The photographer and environmental activist recently helped co-found the Ancient Forest Alliance (AFA), a group devoted to saving the island's and British Columbia's (BC) last old-growth while working with the logging industry to adopt sustainable practices. This February the organization succeeded in saving Avatar Grove—which was only discovered in 2009—from being clearcut. The grove, a rare stand of massive and ancient trees named after the popular eco science-fiction movie, has become a popular tourist destination, providing a new economic incentive for communities to protect rather than cut Canada's last great forests.
Deepwater Horizon oil spill may have played role in dolphin deaths

(07/22/2012) In the first four months of 2011, 186 bottlenose dolphins (Tursiops truncatus) were found dead in the Gulf of Mexico, nearly half of them dolphin calves many of whom were perinatal, or near birth. Researchers now believe a number of factors may have killed the animals. Writing in the open-access journal PLoS ONE, scientists theorize that the dolphins died a sudden influx of freshwater from snowmelt after being stressed and weakened by an abnormally cold winter and the impacts of the BP oil spill.
China's per capita emissions nearly as high as Europe's

(07/19/2012) The average person in China emitted 7.2 tons of carbon last year, according to new figures from BL Netherlands Environmental Assessment Agency and the European commission's Joint Research Centre (JRC). This means that the average Chinese citizen is now very close to the average European, who emits 7.5 tons, in terms of annual emissions. Having been named the world's largest emitter of greenhouse gases in 2009—usurping the U.S. from its long-held position—China continues to lead the pack with emissions that rose 9 percent in 2011.
Animal picture of the day: leopard with giant prey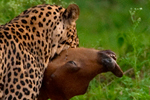 (07/19/2012) It's true: a leopard cannot change its spots—even after eight years! Using a computer program that looks at leopard spot patterns, researchers were able to identify the above leopard, which was snapped by an Indian photographer, with a leopard individual photographed eight years before by camera trap. This Indian leopard (Panthera pardus fusca) is known as BPL-123, and has made its home in India Bandipur Tiger Reserve.
Experts: sustainable logging in rainforests impossible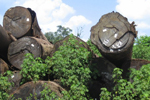 (07/19/2012) Industrial logging in primary tropical forests that is both sustainable and profitable is impossible, argues a new study in Bioscience, which finds that the ecology of tropical hardwoods makes logging with truly sustainable practices not only impractical, but completely unprofitable. Given this, the researchers recommend industrial logging subsidies be dropped from the UN's Reducing Emissions from Deforestation and Forest Degradation (REDD+) program. The study, which adds to the growing debate about the role of logging in tropical forests, counters recent research making the case that well-managed logging in old-growth rainforests could provide a "middle way" between conservation and outright conversion of forests to monocultures or pasture.




Page 1 | Page 2 | Page 3 | Page 4 | Page 5 | Page 6 | Page 7 | Page 8 | Page 9 | Page 10 | Page 11 | Page 12 | Page 13 | Page 14 | Page 15 | Page 16 | Page 17 | Page 18 | Page 19 | Page 20 | Page 21 | Page 22 | Page 23 | Page 24 | Page 25 | Page 26 | Page 27 | Page 28 | Page 29 | Page 30 | Page 31 | Page 32 | Page 33 | Page 34 | Page 35 | Page 36 | Page 37 | Page 38 | Page 39 | Page 40 | Page 41 | Page 42 | Page 43 | Page 44 | Page 45 | Page 46 | Page 47 | Page 48 | Page 49 | Page 50 | Page 51 | Page 52 | Page 53 | Page 54 | Page 55 | Page 56 | Page 57 | Page 58 | Page 59 | Page 60 | Page 61