News articles on jeremy hance

---
Mongabay.com news articles on jeremy hance in blog format. Updated regularly.





U.S. undergoes warmest spring on record

(06/12/2012) Spring in the U.S. was the warmest on record, beating the past record-year (1910), by a stunning two degrees Fahrenheit, according to new data from the National Oceanic and Atmospheric Administration (NOAA). The data also shows that the past 12 months--from June 2011 through May 2012--was the warmest on record in the contiguous U.S. as well.


As Colorado and New Mexico burn, scientists say prepare for more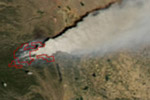 (06/12/2012) A massive wildlife in Colorado still burns after it has killed one person and damaged or destroyed over a hundred structures. The fire, the third largest in Colorado's history, has burned 39,500 acres (16,000 hectares) to date. Meanwhile in central New Mexico, another wildfire has damaged or destroyed 35 structures and burned 34,500 acres (14,000 hectares). This comes just weeks after New Mexico's largest wildfire ever—still going—burned up over 247,000 acres (100,000 hectares) of the Gila Forest. Weeks of heroic efforts by thousands of firefighters have contained this megafire by only 37 percent to date. Now, a new scientific study in Ecospshere has found that North America and Europe must prepare for even more fires as global temperatures continue to rise from climate change.


Should we devote 2014 to wilderness?


(06/11/2012) American writer and philosopher, Henry David Thoreau once said, "In wilderness is the preservation of the world." Anyone who has spent time in vast untouched wild space likely understands Thoreau's comment. Yet wilderness everywhere—already vanishing—remains imperiled by a variety of threats. To draw attention to the importance of the keeping wilderness in the world, PAN Parks, an organization that works to protect wilderness in Europe, has proposed to make 2014 the International Year of Wilderness.


Conservationists successfully hatch world's fourth most endangered turtle

(06/11/2012) The world's fourth most endangered turtle has received a happy boost from breeding efforts, reports the AFP. Bangladeshi scientists have successfully hatched 25 northern river terrapins (Batagur baska) using an artificial beach constructed in the country's Bhawal National Park.


Massive algae bloom in Arctic like "finding the Amazon rainforest in the Mojave Desert"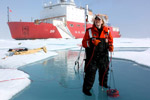 (06/11/2012) Given everything marine researchers know about phytoplankton, a type of algae, no one expected to find some of the world's largest blooms beneath Arctic sea ice. But this is exactly what scientists stumbled on during an ICESCAPE expedition in the Chukchi Sea, which is examining the massive impacts of climate change in the region. Researchers recorded a 100 kilometer (62 miles) long bloom underneath the Arctic ice pack that was four times richer than adjacent ice-free waters.


Forgotten Species: the wonder-inducing giant clam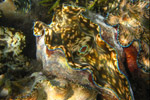 (06/11/2012) The first time I ever saw a giant clam was at a ride in Walt Disney World's Magic Kingdom. My family and I piled into the Nautilus submersible at the 20,000 Leagues Under the Sea: Submarine Voyage and descended into the playtime depths. While we saw sea turtles, sharks, lobsters, mermaids, and even a sea monster, the creature that lingered in my mind most was the giant clam, raising and closing its pearly shell in the weedy abyss. Of course, none of these aquatic wonders were real—they were animatronics—but to a child with a vivid imagination they stirred within me the deep mystery of the boundless ocean, and none more so than that monstrous clam with its gaping maw.


Ten African nations pledge to transform their economies to take nature into account

(06/11/2012) Last month ten African nations, led by Botswana, pledged to incorporate "natural capital" into their economies. Natural capital, which seeks to measure the economic worth of the services provided by ecosystems and biodiversity—for example pollination, clean water, and carbon—is a nascent, but growing, method to curtail environmental damage and ensure more sustainable development. Dubbed the Gaborone Declaration, the pledge was signed by Botswana, Liberia, Namibia, Mozambique, Rwanda, Gabon, Ghana, Kenya, South Africa, and Tanzania following a two day summit.


Scientists: if we don't act now we're screwed


(06/07/2012) Scientists warn that the Earth may be reaching a planetary tipping point due to a unsustainable human pressures, while the UN releases a new report that finds global society has made significant progress on only four environmental issues out of ninety in the last twenty years. Climate change, overpopulation, overconsumption, and ecosystem destruction could lead to a tipping point that causes planetary collapse, according to a new paper in Nature by 22 scientists. The collapse may lead to a new planetary state that scientists say will be far harsher for human well-being, let alone survival.


Want to stop climate change: buy fossil fuel deposits


(06/07/2012) Governments, NGOs, and others fighting climate change should consider buying coal and oil deposits—not to exploit them, but to keep them from being exploited, according to a bold new policy paper in the Journal of Political Economy. Economist Bard Harstad with the Kellogg School of Management argues that climate coalitions could quickly slash carbon emissions by purchasing and conserving marginal fossil fuel deposits, a strategy that would solve the current problem of carbon leakage, i.e. when cutting emissions in one place pushes others to burn more elsewhere. Given that carbon emissions rose to a new record last year—31.6 gigatons—and carbon has hit 400 parts per million (ppm) in the atmosphere for the first time in at least 800,000 years, Harstad's analysis comes at a time when scientists are warning that urgent and bold action is needed to mitigate global climate change before it becomes irreversible.


Climate change creating "novel ecosystem" in Arctic

(06/06/2012) If melting sea ice and glaciers weren't enough, now climate change is producing what researchers call a "structurally novel ecosystem" in the northwestern Eurasian tundra. Warmer weather and precipitation changes in the region, which covers western Russia into Finland, has allowed shrubs of willow and alder to grow into sparse forests within just forty years, according to a new study in Nature Climate Change. The new ecosystem could have global implications as researchers say it is likely to worsen global warming due to a decline in the region's albedo, i.e. the sunlight reflected back into the atmosphere due to snow cover.


Jaguars photographed in palm oil plantation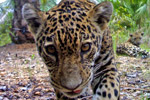 (06/06/2012) As the highly-lucrative palm oil plantation moves from Southeast Asia to Africa and Latin America, it brings with it concerns of deforestation and wildlife loss. But an ongoing study in Colombia is finding that small palm oil plantations may not significantly hurt at least one species: the jaguar. Researchers in Magdalena River Valley have taken the first ever photos of jaguars in a palm plantation, including a mother with two cubs, showing that the America's biggest cat may not avoid palm oil plantations like its Asian relative, the tiger.


Scientists to Rio+20: save biodiversity to save ourselves


(06/06/2012) World leaders need to do much more to protect the Earth's millions of species for the services they provide, according to a new scientific consensus statement in Nature based on over 1,000 research papers. Written by 17 top ecologists, the statement points out that despite growing knowledge of the importance of biodiversity for human well-being and survival, species continue to vanish at alarming rates. The statement comes just weeks before the UN'S Rio+20 Summit on Sustainable Development, which is supposed to chart a path for a less impoverished and more equitable world including an emphasis on greater environmental protections, but which has been marred by a lack of ambition.


New campaign targets snares in effort to save world's big cats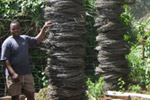 (06/05/2012) Last summer, a wild Sumatran tiger—one of only a few hundred surviving on the island—made news in a story that did not have a happy ending. The cat had become entangled in a snare in a logging concession owned by Asia Pulp and Paper (APP). The tiger spent seven days without food or water before wildlife rangers found it, but its snared right paw was a bloody black mess. Although the rangers were able to sedate and free the cat, it died shortly thereafter from its wounds.


Highest priority conservation sites provide essential services for people too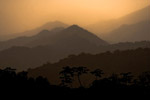 (06/05/2012) Preventing the extinction of the world's most imperiled species would also bring untold benefits to people according to new research in the open-access journal PLoS ONE. Looking at the world's nearly 600 Alliance for Zero Extinction (AZE) sites, the study found that preserving these ecosystems would benefit humans even beyond preserving biodiversity, including safeguarding freshwater, carbon storage, and protecting cultural diversity. AZE sites are identified as habitats containing one or more species listed as Endangered or Critically Endangered by the IUCN Red List, in which the survival of the species is highly dependent on the conservation of the ecosystem in question.


Animal picture of the day: tracking cheetahs in Namibia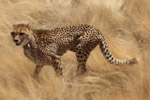 (06/04/2012) The N/a'an ku se Carnivore Conservation Research Project in Namibia has recently been tracking a male cheetah named Boris. After caught hunting in a game farm, Boris was captured, tagged with a radio collar for GPS tracking, and released back into the wild.


NASA image: New Mexico suffers record megafire

(06/04/2012) To date, around 250,000 acres (101,000 hectares) of the Gila Forest in New Mexico have burned in the state's largest fire ever recorded. Begun on May 16th due to lightning strikes, the unprecedented fire has likely been made possible by a combination of land-use changes, unflagging drought, and climate change.


Why bird droppings matter to manta rays: discovering unknown ecological connections

(06/04/2012) Ecologists have long argued that everything in the nature is connected, but teasing out these intricate connections is not so easy. In fact, it took research on a remote, unoccupied island for scientists to discover that manta ray abundance was linked to seabirds and thereby native trees.


After damning research, France proposes banning pesticide linked to bee collapse

(06/04/2012) Following research linking neonicotinoid pesticides to the decline in bee populations, France has announced it plans to ban Cruiser OSR, an insecticide produced by Sygenta. Recent studies, including one in France, have shown that neonicotinoid pesticides likely hurt bees' ability to navigate, potentially devastating hives. France has said it will give Sygenta two weeks to prove the pesticide is not linked to the bee decline, known as Colony Collapse Disorder (CCD).


Indigenous rights rising in tropical forests, but big gaps remain


(05/31/2012) In the last twenty years, rights for indigenous forest dwellers have expanded significantly, according to a new report by the Rights and Resources Initiative (RRI). Covering nearly thirty tropical forest countries, the report finds that indigenous people now hold rights to 31 percent of the forest land in these countries, rising from 21 percent in 1992. However, landmark land rights for indigenous people remain imperiled by lack of enforcement, land-grabbing, government ambivalence, and industrial development. The report comes less than a month before the Rio+20 Summit on Sustainable Development, a meeting of global leaders that marks two decades since the Rio Earth Summit.


Regulations help fish, and fishermen, recover in the U.S.

(05/30/2012) Marine fish populations in the U.S. are generally recovering, according to a new report by the National Oceanic and Atmospheric Administration (NOAA). Last year six fish populations reached healthy levels in the U.S., boosting the total number of fish populations that have recovered to 27 since 2000. The success is due to the implementation of science-based annual catch limits which regulate how many fish are caught every year.


IKEA logging old-growth forest for low-price furniture in Russia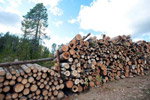 (05/30/2012) A new campaign is targeting IKEA, the world's biggest furniture retailer, for logging old-growth forests in the Karelia region of Russia. An alliance of groups, headed by the Swedish NGO Protect the Forest, allege that IKEA's subsidiary, Swedwood, is clearcutting thousands of hectares of old and biodiverse forests. But, Swedwood's 300,000 hectare concession is certified by the Forest Stewardship Council (FSC), generally considered the world's strongest forestry certifier.


Herp paradise preserved in Guatemala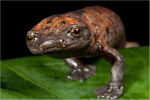 (05/29/2012) Fifteen conservation groups have banded together to save around 2,400 hectares (6,000 acres) of primary rainforest in Guatemala, home to a dozen imperiled amphibians as well as the recently discovered Merendon palm pit viper (Bothriechis thalassinus). The new park, dubbed the Sierra Caral Amphibian Reserve, lies in the Guatemalan mountains on the border with Honduras in a region that has been called the most important conservation area in Guatemala.


Featured video: baby hornbills grow up in a jar

(05/29/2012) A researcher in Malaysia has captured footage of Oriental pied hornbills (Anthracoceros albirostris) raising chicks in an earthen jar in the Kenyir rainforest of Malaysia. The first video shows the father Oriental pied hornbill feeding the chicks, while the second shows a chick leaving its nest.


Another record in global carbon emissions puts globe on track for 'devastating consequences'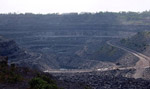 (05/29/2012) Last year global carbon dioxide emissions rose 3.2 percent to a new record of 31.6 gigatons, keeping the planet on track to suffer dangerous climate change, which could propel global crop failures, sea level rise, worsening extreme weather, and mass extinction. According to data from the International Energy Agency (IEA), China's carbon emissions rose the most last year (9.3 percent) while emissions in Europe and the U.S. dipped slightly. China is the currently the world's largest emitter of greenhouse gases, while the U.S. has emitted the most historically.


Massive economic growth does little for happiness in China

(05/29/2012) Economic growth alone may not raise happiness, according to a recent study in the Proceedings of the National Academy Science (PNAS). Despite a stunning economic growth rate of around 10 percent per year over the last two decades, China's people have not seem a big boost in their overall life satisfaction.


Cute animal pictures of the day: silvery marmosets run free in zoo

(05/24/2012) The Zoological Society of London's (ZSL) Whipsnade Zoo is allowing its seven silvery marmosets (Mico argentatus) to roam the 600 acre facility freely.


Nearly 2,000 fish species traded in U.S. tropical aquarium market

(05/24/2012) The U.S. tropical aquarium market poses problems and opportunities for conservation, according to a landmark study published in the open-access journal PLoS ONE. The study reviewed import records in the U.S. for one year (2004-2005) and found that over 11 million wild tropical fish from 1,802 species were imported from 40 different countries. While the number of fish species targeted surprised researchers, the total amount of fish imported was actually less than expected.


Less than 100 pygmy sloths survive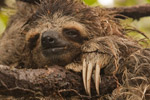 (05/24/2012) The pygmy three-toed sloth (Bradypus pygmaeus) is one of the world's most endangered mammals, according to a detailed survey of the population, which found less than 100 sloths hanging on in their island home. Only described by researchers in 2001, the pygmy sloth lives on a single uninhabited island off the coast of Panama. But human impacts, such as deforestation of the island's mangroves, may be pushing the species to extinction.


Blue tarantula, walking cactus, and a worm from Hell: the top 10 new species of 2011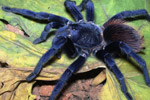 (05/23/2012) A sneezing monkey, a blue tarantula, and an extinct walking cactus are just three of the remarkable new species listed in the annual Top Ten New Species put together by the International Institute for Species Exploration at Arizona State University. This year's list includes a wide-variety of life forms from fungi to flower and invertebrate to primate.


Island bat goes extinct after Australian officials hesitate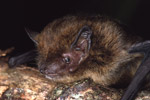 (05/23/2012) Nights on Christmas Island in the Indian Ocean will never again be the same. The last echolocation call of a tiny bat native to the island, the Christmas Island pipistrelle (Pipistrellus murrayi), was recorded on August 26th 2009, and since then there has been only silence. Perhaps even more alarming is that nothing was done to save the species. According to a new paper in Conservation Letters the bat was lost to extinction while Australian government officials equivocated and delayed action even though they were warned repeatedly that the situation was dire. The Christmas Island pipistrelle is the first mammal to be confirmed extinct in Australia in 50 years.


Indigenous group paid $0.65/ha for forest worth $5,000/ha in Indonesia


(05/23/2012) A palm oil company has paid indigenous Moi landowners in Indonesian Papua a paltry $0.65 per hectare for land that will be worth $5,000 a hectare once cultivated, according to a new report by the Environmental Investigation Agency (EIA) and Indonesian NGO, Telepak. The report outlines similar disadvantageous deals in timber with the same companies breaking their promises of bringing education and infrastructure.


Groups urge President Obama to attend Rio+20 Sustainability Summit

(05/22/2012) Twenty-two conservation, indigenous, health and science groups have called on U.S. President Barack Obama to attend the up-coming Rio+20 Summit on Sustainable Development.


Seagrass beds store 20 billion tons of carbon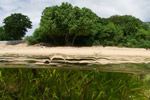 (05/22/2012) Just below the ocean's surface lies a carbon powerhouse: seagrass meadows. New research in Nature Geoscience estimates that the world's seagrass meadows conservatively store 19.9 billion metric tons of carbon, even though the threatened marine ecosystems make up only 0.2 percent of Earth's surface. The findings lend support to the idea that seagrass protection and restoration could play a major role in mitigating climate change.


New frog species leaves scientists' fingers yellow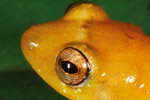 (05/22/2012) A beautiful, yellow frog species has been discovered in western Panama, according to a new paper in ZooKeys. Scientists were surprised when handling the new species to find their fingers stained bright yellow by its skin, but even after laboratory research the purpose of this dye remains a mystery. The new species, named Diasporus citrinobapheus, is a member of the large rain frog family, whose members skip the tadpole stage and instead are born directly from eggs as tiny froglets.


Over half of world's tiger reserves lack minimum protection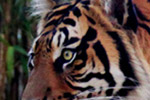 (05/21/2012) A year-and-a-half after a landmark summit that pledged to double the world's number of tigers by 2022, and still 65 percent of tiger reserves lack minimum standards of protection for the world's largest cat, according to the World Wide Fund for Nature (WWF). Reporting at the first meeting of all 13 tiger-range countries since the 2010 summit, WWF said that 41 tiger reserves of 63 did not have enough boots on the ground to combat tiger poaching.


Cute animal picture (and video) of the day: baby otters

(05/21/2012) The Wildlife Conservation Society's Prospect Park Zoo in New York City has recently seen the arrival of three baby North American river otters (Lontra canadensis), the first born in the city at a zoo or aquarium in over 50 years.


As La Nina ends, world experiences 5th warmest April

(05/21/2012) La Nina conditions, which generally bring colder temperatures to many parts of the world, ended last month resulting in the fifth warmest April since record-keeping began, and the hottest April yet in the terrestrial Northern Hemisphere, according to the National Oceanic and Atmospheric Administration (NOAA).


New armored lizard discovered in landmine-riddled region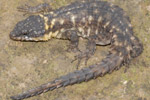 (05/21/2012) A new lizard has been discovered in a war-torn area of the Democratic Republic of the Congo (DRC). According to a paper in the African Journal of Herpetology<, the new species was found hiding under a rock in the high grasslands of the Marungu Plateau, an area known for landmines.


Growing cardamom impacts forests for decades

(05/17/2012) Over 25 years after people stopped growing cardamom in Sri Lanka's Knuckles Forest Reserve (KFR), the spice crop is still having an impact on the forest, according to a recent study in Forest Ecology and Management. The clearing of understory plants and the use of fertilizers continue to shape the forest in the protected area.


Tribe partners to protect Argentina's most endangered forest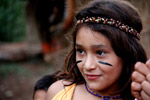 (05/17/2012) Last month, three Guarani communities, the local Argentine government of Misiones, and the UK-based NGO World Land Trust forged an agreement to create a nature reserve connecting three protected areas in the fractured, and almost extinct, Atlantic Forest. Dubbed the Emerald Green Corridor, the reserve protects 3,764 hectares (9,301 acres) in Argentina; although relatively small, the land connects three protected other protected areas creating a combined conservation area (41,000 hectares) around the size of Barbados in the greater Yaboti Biosphere Reserve. In Argentina only 1 percent of the historical Atlantic Forest survives.


Animal picture of the day: the boat-billed heron

(05/16/2012) Boat-billed herons (Cochlearius cochlearius) are found in Central and South America, as far north as Mexico and as far south as Argentina. A notably bizarre heron, the species is the only member of the genus Cochlearius. Like many heron species it feeds on a wide variety of freshwater and terrestrial animals.


Featured video: why one scientist is getting arrested over climate change

(05/16/2012) In March 2012 the head of NASA's Goddard Institute for Space Studies and well-known climatologist, James Hansen, spoke at a TED conference to explain what would push a 70-year-old scientist to participate in civil disobedience against mountaintop coal mining and the Keystone Pipeline, even leading to several arrests.


New population of Myanmar snub-nosed monkey discovered in China

(05/16/2012) Scientists in China have located a second population of the Myanmar snub-nosed monkey (Rhinopithecus strykeri), a primate that was only first discovered two years ago in Myanmar, also known as Burma. Long Yongcheng, scientist with the Nature Conservancy in China, told the China Daily that his team have discovered 50-100 Myanmar snub-nosed monkeys in the Gaoligong Mountain Natural Reserve near the border with Myanmar in Yunnan Province.


Jaguar v. sea turtle: when land and marine conservation icons collide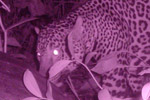 (05/16/2012) At first, an encounter between a jaguar (Panthera onca) and a green sea turtle (Chelonia mydas) seems improbable, even ridiculous, but the two species do come into fatal contact when a female turtle, every two to four years, crawls up a jungle beach to lay her eggs. A hungry jaguar will attack the nesting turtle, killing it with a bite to the neck, and dragging the massive animal—sometime all the way into the jungle—to eat the muscles around the neck and flippers. Despite the surprising nature of such encounters, this behavior, and its impact on populations, has been little studied. Now, a new study in Costa Rica's Tortuguero National Park has documented five years of jaguar attacks on marine turtles—and finds these encounters are not only more common than expected, but on the rise.


Consumption, population, and declining Earth: wake-up call for Rio+20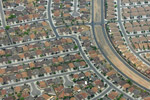 (05/15/2012) Currently, human society is consuming natural resources as if there were one-and-a-half Earths, and not just a single blue planet, according to the most recent Living Planet Report released today. If governments and societies continue with 'business-as-usual' practices, we could be consuming three years of natural resources in 12 months by 2050. Already, this ecological debt is decimating wildlife populations worldwide, disproportionately hurting the world's poor and most vulnerable, threatening imperative resources like food and water, heating up the atmosphere, and risking global well-being.


Wildlife in the tropics plummets by over 60 percent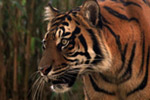 (05/15/2012) In 48 years wildlife populations in the tropics, the region that holds the bulk of the world's biodiversity, have fallen by an alarming 61 percent, according to the most recent update to the Living Planet Index. Produced by the World Wide Fund for Nature (WWF) and the Zoological Society of London (ZSL), the index currently tracks almost 10,000 populations of 2,688 vertebrate species (including mammals, birds, reptiles, amphibians, and fish) in both the tropics and temperate regions.


U.S. car manufacturers linked to Amazon destruction, slave labor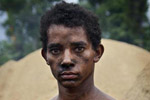 (05/14/2012) According to a new report by Greenpeace, top U.S. car companies such as Ford, General Motors, and Nissan are sourcing pig iron that has resulted in the destruction of Amazon rainforests, slave labor, and land conflict with indigenous tribes. Spending two years documenting the pig iron trade between northeastern Brazil and the U.S., Greenpeace has discovered that rainforests are cut and burned to power blast furnaces that produce pig iron, which is then shipped to the U.S. for steel production.


Educating the next generation of conservation leaders in Colombia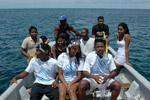 (05/14/2012) Colombia's northern departments of Cordoba and Bolivar are home to an abundance of coral reefs, estuaries, mangroves forests, and forests. Rich in both marine and terrestrial wildlife, local communities depend on the sea and land for survival, yet these ecosystems are imperiled by booming populations, overexploitation, and unsustainable management. Since 2007, an innovative education program in the region, the Guardians of Nature, has worked to teach local children about the ecology of the region, hoping to instill a conservation ethic that will aid both the present and the future.


Terra preta found in Asia

(05/14/2012) Indigenous people of the Amazon produced rich agricultural soil by adding charcoal, manure, and animal bones to the otherwise nutrient-poor dirt of the world's greatest rainforest. The inputs allowed early indigenous people to farm their terra preta, or dark earth, sustainably in the Amazon. To date such practices are only known from the the Amazon and parts of Africa. But in a recent paper in the open access journal Forests scientists in Indonesian Borneo report on the first evidence of terra preta in Asia.


President of Czech Republic to give keynote at Heartland climate summit despite backlash over murderer billboards

(05/14/2012) Companies are abandoning the Heartland Institute left-and-right following the conservative group's controversial climate change billboard campaign, but Czech President, Václav Klaus, is sticking with the group, reports the Guardian. Although he criticized the Heartland's short-lived campaign, Klaus is still planning to be the keynote speaker at the Heartland Institute's upcoming annual climate change summit, which gathers prominent climate denialists from around the world.



Page 1 | Page 2 | Page 3 | Page 4 | Page 5 | Page 6 | Page 7 | Page 8 | Page 9 | Page 10 | Page 11 | Page 12 | Page 13 | Page 14 | Page 15 | Page 16 | Page 17 | Page 18 | Page 19 | Page 20 | Page 21 | Page 22 | Page 23 | Page 24 | Page 25 | Page 26 | Page 27 | Page 28 | Page 29 | Page 30 | Page 31 | Page 32 | Page 33 | Page 34 | Page 35 | Page 36 | Page 37 | Page 38 | Page 39 | Page 40 | Page 41 | Page 42 | Page 43 | Page 44 | Page 45 | Page 46 | Page 47 | Page 48 | Page 49 | Page 50 | Page 51 | Page 52 | Page 53 | Page 54 | Page 55 | Page 56 | Page 57 | Page 58 | Page 59