News articles on jeremy hance

---
Mongabay.com news articles on jeremy hance in blog format. Updated regularly.






Featured video: the miracle of mangroves

(01/30/2013) Mangroves are among the most important ecosystems in the world: they provide nurseries for fish, protect coastlines against dangerous tropical storms, mitigate marine erosion, store massive amounts of carbon, and harbor species found no-where else. However, they are vanishing at astonishing rates: experts say around 35 percent of the world's mangroves were lost in just twenty years (1990 to 2010).
Controversial research outlines physics behind how forests may bring rain
(01/30/2013) It took over two-and-a-half-years for the journal Atmospheric Chemistry and Physics to finally accept a paper outlining a new meteorological hypothesis in which condensation, not temperature, drives winds. If proven correct, the hypothesis could have massive ramifications on global policy—not to mention meteorology—as essentially the hypothesis means that the world's forest play a major role in driving precipitation from the coast into a continent's interior. The theory, known as the biotic pump, was first developed in 2006 by two Russian scientists, Victor Gorshkov and Anastassia Makarieva of the St. Petersburg Nuclear Physics, but the two have faced major pushback and delays in their attempt to put the theory before the greater scientific community.
Beyond the resorts: traveling the real and wild Dominican Republic (photos)
(01/29/2013) For its stunning variety of ecosystems, the Dominican Republic is like a continent squished into half an island. Lowland rainforests, cloud forests, pine forests, dry forests, mangroves, savannah, coastal lagoons, salt lakes, a rift valley, karst land formations, four mountain ranges—including the highest mountain in the Caribbean—and not to mention some of the best beaches, snorkeling, and scuba diving in the hemisphere can all be reached within just a few hours drive of the capital, Santo Domingo. Yet, bizarrely, most tourists who visit the Dominican Republic never venture out of their all-inclusive resort, missing out on some of the most stunning landscapes—and accessible wildlife viewing—in the Caribbean.
Miners win ruling over indigenous groups in Guyana

(01/29/2013) A judge in Guyana's high court has ruled that indigenous groups do not have the right to expel legal miners from their land. The judge, Diana Insanally, found that if the miners in question held a government-approved license than the local community had no right to dispute the mining. The ruling has sparked protests by indigenous groups and is expected to be appealed.
New palm oil concession imperils orangutan population in Borneo

(01/28/2013) Three conservation groups warn that a proposed palm oil plantation puts a significant Bornean orangutan (Pongo pygmaeus) population at risk in the Malaysian state of Sabah. The plantation, which would cover 400 hectares of private forest land, lies adjacent to Kulamba Wildlife Reserve, home to 480 orangutans.
Popular pesticides kill frogs outright
(01/28/2013) Commonly used agrochemicals (pesticides, fungicides and herbicides) kill frogs outright when sprayed on fields even when used at recommended dosages, according to new research in Scientific Reports. Testing seven chemicals on European common frogs (Rana temporaria), the scientists found that all of them were potentially lethal to amphibians. In fact, two fungicides—Headline and Captain Omya—wiped out the entire population of frogs at the recommended dosage. The study warns that agricultural chemicals could be having a large-scale and largely unrecorded impact on the world's vanishing amphibians.
Over $8 billion invested in watersheds in 2011

(01/28/2013) Unlike cars, hamburgers, and computers, clean drinking water is a requirement for human survival. In a bid to safeguard this essential resource, more and more nations are moving toward protecting ecosystems, such as forests, wetlands, and streams. In fact, according to a new report by Forest Trends' Ecosystem Marketplace, nations spent $8.17 billion in 2011 to secure freshwater by conserving watersheds.
Scientists could name every species on Earth in 50 years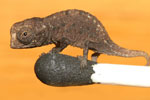 (01/28/2013) A bold new paper in Science argues that the world's species could be named and described before they vanish into extinction, though the threat of eventual extinction will remain for many, especially as climate change worsens. The scientists say that contrary to popular belief, there are more taxonomists working than ever before and there are likely less species on Earth than often reported, making finding and naming the world's species within reach this century.
Cute koalas have become 'urban refugees'
(01/28/2013) According to Susan Kelly, koalas have become "urban refugees," under siege by expanding cities that bring with them deforestation, dogs, traffic, and other ills for native wildlife. Director of Global Witness, and writer, producer and director of the new documentary Koala Hospital, Kelly has spent 3 years working to understand the rising threats to one of the world's most beloved marsupials. While Koala Hospital highlights the many perils facing koalas, including climate change due to record fires across Australia, it also looks at the efforts of individuals who work to save koalas one—by—one at Port Macquarie Koala Hospital, taking in patients who have been orphaned, hit by cars, scarred in fires, or attacked by dogs.
Typhoon Bopha decimated coral reefs
(01/24/2013) When Typhoon Bopha, also known as Pablo, ran ashore on Mindanao, it was the largest tropical storm it ever hit the Philippine island. In its wake the massive superstorm left over 1,000 people were dead and 6.2 million affected with officials saying illegal logging and mining worsened the scale of the disaster. However, the Category 5 typhoon also left a trail of destruction that has been less reported: coral reefs.
Forests in Kenya worth much more intact says government report
(01/24/2013) Kenya's forests provide greater services and wealth to the nation when they are left standing. A landmark report by The Kenyan Government and the United Nations Environment Programme (UNEP) addresses the importance of forests to the well-being of the nation, putting Kenya among a pioneering group of countries that aim to center development plans around nature-based assets.
Illegally logged trees to start calling for help

(01/24/2013) Illegal loggers beware: trees will soon be calling—literally—for backup. The Brazilian government has begun fixing trees with a wireless device, known as Invisible Tracck, which will allow trees to contact authorities after being felled and moved.
Scientists point to research flaw that has likely exaggerated the impact of logging in tropical forests
(01/23/2013) The impact of logging on tropical forest species has likely been exaggerated by statistical problems, according to a new study in Conservation Biology. Reviewing 77 studies on how logging affects tropical biodiversity, scientists found that 67 percent were flawed by a technical problem known as 'pseudoreplication.' The debate over logging in tropical forests has garnered significant attention recently as some scientists argue that well-managed logging areas can actually retain impressive numbers of species, while others say logging does irreparable harm to the ecosystem's ecology.
Photos: Scientists discover tapir bonanza in the Amazon
(01/22/2013) Over 14,000 lowland tapirs (Tapirus terrestris), also known as Brazilian tapirs, roam an Amazonian landscape across Bolivia and Peru, according to new research by scientists with the Wildlife Conservation Society (WCS). Using remote camera trapping, thousands of distribution records, and interviews, the researchers estimated the abundance of lowland tapirs in the Greater Madidi-Tambopata Landscape Conservation Program made up of three national parks in Bolivia (Madidi, Pilón Lajas and Apolobamba) and two in Peru (Tambopata and Bahuaja Sonene).
Climate change melting glaciers in the Andes

(01/22/2013) Glaciers are melting faster than ever in the tropical Andes, warns a new study published in The Cryosphere, which puts the blame for vanishing glaciers squarely on climate change. The study — the most comprehensive to date — found that since the 1970s glacier melt in the region has been speeding up, threatening freshwater supplies in Peru and Bolivia.
Save Lolita: new film urges release of captive killer whale
(01/22/2013) Through his new 90-second PSA, Save Lolita, filmmaker Daniel Azarian wanted to connect people to the plight of Lolita on a deeply human level; the only problem: Lolita is an orca, also known as a killer whale. But the stark, moving PSA succeeds, given the sociability of an individual—human or orca—who was stolen from her family and held in captivity for the past 42 years at Miami's Seaquarium.
Obama: 'We will respond to the threat of climate change'

(01/21/2013) In Obama's second inauguration speech today, the newly re-elected president of the U.S. reaffirmed his commitment to taking action on climate during his second term. Noting that ignoring climate change would "betray our children and future generations," Obama argued whole-heartedly for a transition to clean energy.
Three developing nations move to ban hunting to protect vanishing wildlife
(01/21/2013) Three developing countries have recently toughened hunting regulations believing the changes will better protect vanishing species. Botswana has announced it will ban trophy hunting on public lands beginning in 2014, while Zambia has recently banned any hunting of leopards or lions, both of which are disappearing across Africa. However, the most stringent ban comes from another continent: Costa Rica—often considered one of the "greenest" countries on Earth—has recently passed a law that bans all sport hunting and trapping both inside and outside protected areas. The controversial new law is considered the toughest in the Western Hemisphere.
Telling the story of the father of sea turtle conservation
(01/21/2013) In 1959, visionary Archer Carr founded the world's first conservation group devoted solely to sea turtles. Working with these marine denizens in Costa Rica, Carr was not only instrumental in changing local views of the turtles—which at the time were being hunted and eaten at unsustainable rates—but also in establishing basic practices for sea turtle conservation today. Now a new film by Two-Head Video, Inc. tells the story of Carr's work and the perils still facing marine turtles today.
Fish unable to pass through dams in U.S. presents 'cautionary tale' for developing world

(01/17/2013) Dams create a largely impenetrable barrier for fish even when the dams were installed with specially-built passages, according to a new study in Conservation Letters. The scientists found that migrating fish largely failed to use the passages in the U.S., resulting in far fewer moving through the state-of-the-art hydroelectric dams than had been promised. The researchers say that their findings are a "cautionary tale" for developing nations.
Presence of trees may mitigate cardiovascular and respiratory disease

(01/17/2013) Scientists with the U.S. Forest Service have observed a link between human health and trees, implying that trees may actually mitigate both cardiovascular and lower respiratory disease. Although the researchers do not yet put forward a reason why or how the presence of trees save lives, they are convinced there is a link.
Asia's third largest animal may be on the rebound

(01/17/2013) Unlike Asia's largest animal (the elephant) and its second largest (the rhino), the wild yak—the third largest animal on the world's biggest continent—rarely makes headlines and is never paraded by conservation groups to garner donations. Surviving on the top of the world, in the Tibetan-Qinghai Plateau, the wild yak (Bos mutus) lives it life out in such obscurity that even scientists know almost nothing about it.
Bloodsucking flies help scientists identify rare, hard-to-find mammals
(01/16/2013) Last year scientists released a study that is likely to revolutionize how conservationists track elusive species. Researchers extracted the recently sucked blood of terrestrial leeches in Vietnam's remote Annamite Mountains and looked at the DNA of what they'd been feeding on: remarkably researchers were able to identify a number of endangered and rarely-seen mammals. In fact two of the species gleaned from these blood-meals had been discovered by scientists as late as the 1990s. In the past, trying to find rare and shy jungle animals required many man hours and a lot of funding. While the increasing use of remote camera traps has allowed scientists to expand their search, DNA sampling from leeches could be the next big step in simplifying (and cheapening) the quest for tracking the world's mammals.
New website tracks protected areas under attack
(01/16/2013) The struggle to safeguard wild lands and species doesn't end when a park or protected area is created. In fact, social scientists and conservationists are increasingly uncovering a global trend whereby even long-established protected areas come under pressure by industrial, governmental, or community interests. This phenomenon, recently dubbed PADDD (which stands for Protected Area Downgrading, Downsizing, and Degazettement), includes protected areas that see their legal status lowered (downgraded), lose a section of their land (downsized), or are abolished entirely (degazetted). Now, a new website from WWF seeks to track PADDD events worldwide.
Rhino wars: documenting the poaching crisis in South Africa
(01/16/2013) In 2012 a record 668 rhinos were slaughtered by poachers in South Africa for the horns, which are used as scientifically-debunked medicine in Asia. Rhino poaching has hit record levels worldwide over the past few years, but no where is the carnage greater than South Africa, which houses well over half of the world's rhinos. Thus it's no surprise that when student filmmaker, Anne Goodard, arrived in South Africa to film zebra behavior, she quickly became enthralled by the dark and tragic drama surrounding the country's rhinos.
How a text message could save an elephant or a rhino from a poacher

(01/15/2013) Soon a text message may save an elephant's or rhino's life. The Kenya Wildlife Service (KWS) is implementing a new alarm system in some protected areas that will alert rangers of intruders via a text message, reports the Guardian. Elephants and rhinos have been killed in record numbers across Africa as demand for illegal rhino horns and ivory in Asia has skyrocketed.
Landmines, chains, and hope: the elephants of Thailand
(01/15/2013) Few animals draw more compassion and awe from people than elephants. Highly intelligent, deeply social, and touchingly sensitive, elephants have much in common with human beings, despite their size and shape. Yet elephants around the world are still often abused and mis-treated, whether to entertain tourists or as victims of human strife. A new film, The Last Elephants in Thailand, sets out to document both the good and bad that elephants encounter in a world dominated by homo sapiens.
Gold mine approved in French Guiana's only national park
(01/15/2013) Tensions have risen in the small Amazonian community of Saül in French Guiana after locals discovered that the French government approved a large-scale gold mining operation near their town—and inside French Guiana's only national park—against their wishes. Run by mining company, Rexma, locals and scientists both fear that the mine would lead to deforestation, water pollution, and a loss in biodiversity for a community dependent on the forest and ecotourism.
In the kingdom of the black panther
(01/15/2013) The black panther has a mythical aura: Rudyard Kipling chose the animal for one of his heroes in the Jungle Book, in the 1970s it became the symbol of an African-American socialist party, while comic guru Stan Lee selected the stunning feline for his first black superhero. But the real black panther isn't an actual species, instead it's a rare dark pigmentation found most commonly in leopards, but also occasionally in jaguars and other wild cats. The rarity of the black panther—not to mention its striking appearance—has added to their mystery. However, recent studies have found that black panthers, in this case 'black leopards,' are astoundingly common in one part of the world: the Malayan peninsula.
Malaysian candidate pledges to drop controversial dam in Sarawak if elected

(01/14/2013) Malaysia's current opposition leader, Anwar Ibrahim, has pledged to cancel the controversial Baram Dam in Sarawak if upcoming general elections sweep him into the office of Prime Minister. Ibrahim made the announcement while visiting the state of Sarawak, located on the island of Borneo, over the weekend, according to the indigenous rights NGO, Bruno Manser Fund.
Climate change already pummeling U.S. according to government report

(01/14/2013) Climate change is on the march across the U.S. according to a new draft report written by U.S. government scientists with input from 240 experts. It documents increasing and worsening extreme weather, rising sea levels, and ocean acidification among other impacts. Released Friday for public review, the report will be officially launched later this year or early in 2014.
NGOs call on Obama Administration to suspend Arctic oil drilling after series of blunders

(01/10/2013) A coalition of 17 conservation groups are calling on the Obama Administration to suspend offshore oil and gas drilling in the Arctic after Shell's attempt to drill there has been undermined by a series of mishaps. Shell's long stream of problems was capped this month when the company lost control of its drilling rig which ran aground on Sitkalidak Island in southern Alaska. Officials have now warned that up to 272 gallons of diesel fuel may have spilled from the rig's lifeboats.
Biofuel boom could lead to life-threatening ozone pollution

(01/09/2013) Not long ago biofuels were seen as one of the major tools to combat climate change, but a large number of studies in recent years have shown that many first generation biofuels may have little climate benefit—and some are actually harmful—and are also linked to rising food prices. Now, a new study in Nature Climate Change warns that biofuels using fast-growing trees (polar, willow, and eucalytpus) could also exacerbate ground-level ozone pollution.
Australia reels from record heatwave, fires

(01/09/2013) Yesterday Australia recorded its highest average temperature yet: 40.33 degrees Celsius (104.59 Fahrenheit). The nation has been sweltering under an unprecedented summer heatwave that has spawned wildfires across the nation, including on the island of Tasmania where over 100 houses were engulfed over the weekend. Temperatures are finally falling slightly today, providing a short reprieve before they are expected to rise again this weekend.
New giant flying frog discovered near city of 9 million
(01/09/2013) Jodi Rowley is no stranger to discovering new amphibians—she's helped describe over 10 in her short career thus far—but still she was shocked to discover a new species of flying frog less than 100 kilometers from a major, bustling Southeast Asian metropolis, Ho Chi Minh City. Unfortunately, the new frog, dubbed Helen's tree frog (Rhacophorus helenae), may be on the verge of extinction, according to the description published in the Journal of Herpetology.
Giant squid caught on video
(01/08/2013) Last summer, after 55 dives, three scientists in a submarine off the coast of Japan encountered an animal people have mythologized and feared for thousands of years: the giant squid. According to the researchers with Japan's National Science Museum they managed to capture the first footage ever (see below) of a giant squid in its natural habitat, although photos were also released in 2005 of a giant squid feeding.
Kenya suffers it worst elephant poaching incident yet

(01/08/2013) Over the weekend Kenya suffered its single worst elephant poaching incident when poachers killed an entire family of elephants. In all, eleven elephants were gunned down and had their tusks removed. Among the dead was a two-month-old calf. The elephants were killed in Tsavo East National Park.
Scientists: bizarre mammal could still roam Australia
(01/03/2013) The continent of Australia is home to a wide variety of wonderfully weird mammals—kangaroos, wombats, and koalas among many others. But the re-discovery of a specimen over a hundred years old raises new hopes that Australia could harbor another wonderful mammal. Examining museum specimens collected in western Australia in 1901, contemporary mammalogist Kristofer Helgen discovered a western long-beaked echidna (Zaglossus bruijnii). The surprise: long-beaked echidnas were supposed to have gone extinct in Australia thousands of years ago.
Mountain pine beetle threatening high-altitude, endangered trees

(01/02/2013) In the western U.S., few trees generally grow in higher altitudes than the whitebark pine (Pinus albicaulis). Providing shelter and food for bears, squirrels and birds, the whitebark pine ecosystems also help regulate water flow from snowmelt. But, according to a new study in the Proceedings of the National Academy of Sciences (PNAS), climate change has produced a novel threat for these high-altitude forests : mountain pine beetles (Dendroctonus ponderosae).
Fires burn over a third more land than estimated

(01/02/2013) Scientists currently detect fires around the world using moderate resolution satellite imagery, however a new study in the Journal of Geophysical Research finds that this tool misses many of the world's smaller fires, which add up.
Arctic oil rig runs aground

(01/02/2013) On Monday night, an oil drilling rig owned by Dutch Royal Shell ran aground on Sitkalidak Island in southern Alaska, prompting fears of an oil spill. As of yesterday no oil was seen leaking from the rig according to the Coast Guard, but efforts to secure the rig have floundered due to extreme weather. The rig, dubbed Kulluk, contains over 140,000 gallons of diesel fuel.
Solving complex problems through simple physics - book review

(01/02/2013) Guesstimation 2.0 Solving Today's Problems on the Back of a Napkin succeeds where most popular science literature so often fails. This is because it provides its readers with a scientific tool they can use immediately in their everyday lives.
Scientists nearly double the number of biogeographic realms
(01/02/2013) In 1876, British biologist Alfred Russell Wallace published a map of the world that outlined how related animals were spread over the Earth. For example, Wallace was the first to publicize that North American biodiversity was substantially different from South America, and that an invisible line separated Southeast Asian biodiversity from that of Australia, New Guinea, and nearby islands. With Wallace's research came the founding of biogeography, or the study of species in relation to geography. Today, scientists with the University of Copenhagen have updated Wallace's map—nearly doubling the number of biogeographic realms—with support from data on over 21,000 species.
Top 10 Environmental Stories of 2012
(12/18/2012) Below is a quick review of some of the biggest environmental stories of 2012. The 'top stories' are listed in no particular order. Climate change, overpopulation, consumption, and ecological destruction is pushing planet Earth toward a tipping point according to a major study in Nature released over the summer. This could result in a new 'planetary state' that would be far harsher and bleaker than the current one (beginning around 12,000 years ago), which saw the rise and success of human society.
REDD+ should pave way for more research into genetic studies of tropical species

(12/10/2012) Reducing Emissions from Deforestation and Degradation (REDD+), the UN program to conserve tropical forests by paying developing nations to keep them standing, should go hand-in-hand with increased genetic studies of imperiled tropical biodiversity, according to a new opinion article in mongabay.com's open access journal Tropical Conversation Science.
Measuring nutrient pollution in pristine waters: Puerto Rico's Vieques Island

(12/10/2012) Life in the ocean require nutrient, but too much of a good thing can be hugely detrimental. Nutrient pollution from agricultural and industrial runoff causes serious ecological harm in the world's marine waters, at times producing massive "dead zones" where much of the dissolved oxygen has been stripped making it difficult for most marine animals to live there. A new study by scientists with the U.S. National Oceanic and Atmospheric Administration (NOAA) attempts to establish a baseline of nutrient levels in the largely pristine waters around the island of Vieques off of Puerto Rico.
Climate Summit in Doha characterized by lack of ambition
(12/09/2012) Ahead of the 18th United Nations Framework Convention on Climate Change (UNFCCC) in Doha, Qatar a variety of reports warned that the world was running out of time to avoid dangerous climate change, and that there was a widening gap between what nations have pledged to do and what the science demanded. A landmark report by the World Bank painted an almost apocalyptic picture of a world in which global temperatures have risen 4 degrees Celsius above pre-industrial levels, including unprecedented heatwaves and droughts, rising sea levels, global agriculture crises, and a stunning loss of species. In addition, scientific studies released near the two week conference found that sea levels were rising 60 percent faster than predicted, forests around the world were imperiled by increasing drought, marine snails were dissolving in the Southern Ocean due to ocean acidification, and ice melt in Greenland and Antarctica was on the rise.





Greenpeace says U.S. logging company has broken landmark boreal forest agreement

(12/06/2012) When a long-fought peace was reached between nine environmental groups and 20 logging companies in 2010 for the vast Canadian boreal forest, it was dubbed the "world's largest conservation agreement." However, now that agreement is being shaken. A dispute between Greenpeace and U.S. logging company, Resolute Forest Products, over alleged logging in critical caribou habitat has resulted in the activist group abandoning the agreement.





Illegal logging, mining worsened impact of Philippines' killer typhoon

(12/06/2012) According to Filipino officials, rampant illegal logging and mining were likely a part of the cause for the high casualty count from Category 5 Typhoon Bopha (Pablo), especially in the Compostela Valley where government officials had warned people to stop the illegal activities. So far, 370 people have been found dead on the island of Mindanao with another 400 missing. Waters rose so high even emergency shelters were inundated.




Page 1 | Page 2 | Page 3 | Page 4 | Page 5 | Page 6 | Page 7 | Page 8 | Page 9 | Page 10 | Page 11 | Page 12 | Page 13 | Page 14 | Page 15 | Page 16 | Page 17 | Page 18 | Page 19 | Page 20 | Page 21 | Page 22 | Page 23 | Page 24 | Page 25 | Page 26 | Page 27 | Page 28 | Page 29 | Page 30 | Page 31 | Page 32 | Page 33 | Page 34 | Page 35 | Page 36 | Page 37 | Page 38 | Page 39 | Page 40 | Page 41 | Page 42 | Page 43 | Page 44 | Page 45 | Page 46 | Page 47 | Page 48 | Page 49 | Page 50 | Page 51 | Page 52 | Page 53 | Page 54 | Page 55 | Page 56 | Page 57 | Page 58 | Page 59 | Page 60 | Page 61