News articles on jeremy hance

---
Mongabay.com news articles on jeremy hance in blog format. Updated regularly.





New skeleton frog from Madagascar is already Critically Endangered


(08/20/2014) Sometimes all it takes is fewer clicks. Scientists have discovered a new species of frog from Madagascar that stuck out because it "clicked" less during calls than similar species. Unfortunately the scientists believe the new species—dubbed the Ankarafa skeleton frog—is regulated to a single patch of forest, which, despite protected status, remains hugely threatened.


Why conservationists need a little hope: saving themselves from becoming the most depressing scientists on the planet


(08/19/2014) Here's a challenge: take a conservationist out for a drink and ask them about their work. Nine times out of ten—or possibly more—you'll walk away feeling frustrated, despondent, and utterly hopeless. Yet a few conservation scientist are not just trying to save species from extinction, but also working to save their field—their life's work—from slipping into total despair.


13 newly-discovered birds declared extinct


(08/18/2014) In a recent update of the IUCN Red List, scientists have identified 13 new bird species that have gone extinct since 1500. In total the list now finds that at least 140 bird species gone extinct in the past five hundred years, representing 1.3 percent of the world's total known birds.


Forgotten species: the exotic squirrel with a super tail


(08/13/2014) With among the world's largest tails compared to body-size, the tufted ground squirrel just might be the most exotic squirrel species on the planet. Found only on the island of Borneo, this threatened species is also surrounded by wild tales, including the tenacity to take down a deer for dinner. New research explores the squirrel's monster tail and whether other tales about it may be true.


Demand for shark fin plunging


(08/12/2014) Shark fin demand has dropped precipitously in China in just a few years, according to a new report by WildAid. Shark fin traders in Guangzhou—the current informal capital of the shark fin trade—say their sales have fallen by 82 percent in just two years, according to WildAid.


Indonesia's children see ravaged environment in their future


(08/11/2014) A generation ago, Borneo was one of the wildest places on the planet. But decades of logging and oil palm plantations has changed the landscape of Borneo forever: in fact a recent study found that the island has lost 30 percent of its total forest cover since 1973. In the face of this large-scale environmental destruction, a new study finds that Indonesian Borneo's children have a pessimistic view of their future.


Want to save Africa's elephants? Close all ivory markets


(08/07/2014) The only way to save the long-suffering elephants of Africa is to close every ivory market on the planet and destroy all ivory stockpiles, according to a bold new essay in Conservation Biology. Written by Elizabeth Bennett, the Vice President for Species Conservation at the Wildlife Conservation Society, the paper is likely to prove controversial.


Featured video: new documentary highlights the Long March to save the Sundarbans

(08/05/2014) Last fall tens of thousands of Bangladeshis participated in a five day march that took them from the country's capital to the Sundarbans, the world's largest mangrove forest. They marched to protest the proposal to build a coal plant on the edge of the great wetland. Filmmaker, Bratto Amin, was there.


Biomass burning accounts for 18% of CO2 emissions, kills a quarter of a million people annually

(08/05/2014) Biomass burning takes many forms: wildfires, slash-and-burn agriculture, clearing forests and other vegetation, and even industrialized burning for energy production. Yet this burning—mostly manmade but also natural—takes a massive toll both on human health and the environment.


Scientists catalog the world's 10,000th reptile


(08/04/2014) As of this year, scientists have named and described over 10,000 reptiles, marking a new milestone in cataloging one of the most diverse vertebrate groups. Last week, the Reptile Database, an online catalog of all the world's living reptiles, announced it had passed 10,000 species.


The world's best mother: meet the octopus that guards its eggs for over four years


(07/30/2014) The ultimate goal of all species on the planet is procreation, the act of making anew. But few mothers could contend with a deep-sea octopus, known as Graneledone boreopacifica, which researchers have recently observed guarding its eggs for four-and-a-half years (53 months), before likely succumbing to starvation soon after.


87 new bird species considered threatened with extinction


(07/29/2014) Scientists have added 361 new bird species to the IUCN Red List following a major taxonomic review of non-passerine birds, i.e. non-perching or non-songbirds. Worryingly, 87 of these new birds are threatened with extinction, a percentage nearly double the overall threatened percentage for all birds, which currently sits at 13 percent.


Don't eat or touch bat bushmeat amid worsening Ebola outbreak, UN warns

(07/29/2014) The world's worst Ebola outbreak was likely begun by a hunter shooting a fruit bat for their dinner or the market, according to the UN. The outbreak has killed over 660 people in six months to date, and recently spread via plane to Nigeria. The disease is particularly deadly with a mortality rate of around 90 percent.


Over a million pangolins slaughtered in the last decade


(07/28/2014) One of the world's most bizarre animal groups is now at risk of complete eradication, according to an update of the IUCN Red List. Pangolins, which look and behave similarly to (scaly) anteaters yet are unrelated, are being illegally consumed out of existence due to a thriving trade in East Asia.


Short-eared dog? Uncovering the secrets of one of the Amazon's most mysterious mammals


(07/28/2014) Fifteen years ago, scientists knew next to nothing about one of the Amazon's most mysterious residents: the short-eared dog. Although the species was first described in 1883 and is considered the sole representative of the Atelocynus genus, biologists spent over a century largely in the dark about an animal that seemed almost a myth.


It's not just extinction: meet defaunation


(07/24/2014) Get ready to learn a new word: defaunation. Fauna is the total collection of animals—both in terms of species diversity and abundance—in a given area. So, defaunation, much like deforestation, means the loss of animals in all its myriad forms, including extinction, extirpation, or population declines.


Peru slashes environmental protections to attract more mining and fossil fuel investment


(07/23/2014) In an effort to kickstart investment in mining and fossil fuels, Peru has passed a controversial law that overturns many of its environmental protections and essentially defangs its Ministry of Environment. The new law has environmentalists not only concerned about its impact on the country but also that the measures will undermine progress at the up-coming UN Climate Summit in December.


Rare bird paradise protected in war-torn Colombian mountain range (photos)


(07/22/2014) A coalition of conservation groups have established a new protected area in one of Latin America's most neglected ecosystems: the Colombian-side of the Serranía de Perijá mountain range. Following decades of bloody conflict and rampant deforestation, experts say only five percent of rainforest is left on the Colombian side of this embattled mountain range.


Germany tops energy efficiency rating while U.S. remains stuck near the bottom

(07/21/2014) Two years after the first energy efficiency ranking report put out by the American Council for an Energy-Efficient Economy (ACEEE), and the U.S. still lags widely behind most of the world's other large economies. In the second report, the U.S. came in at number 13 out of 16 nations—even beaten by new-comer to the report, India—while Germany took the top spot.


Two years after coming into effect, Australia kills carbon tax

(07/17/2014) In a significant victory for Prime Minister Tony Abbott, the Australian Senate has voted to repeal the country's two-year-old carbon tax. Abbott made dismantling the tax one of the cornerstones of his campaign last September even as Australia remains one of the highest carbon emitters per capita in the industrialized world.


Please, don't hate us: celebrating World Snake Day!


(07/16/2014) Okay, so some snakes are so venomous they can kill you in 30 minutes (the inland taipan). And, yes, the fact that they don't have legs is a little creepy to many people. And, admittedly, some scientists have even suggested that humans may have an inborn genetic terror of snakes.


Coastal wildlife paradise declared biosphere reserve in Argentina (PHOTOS)


(07/15/2014) Conservationists are celebrating the announcement that UNESCO has dubbed Argentina's Península Valdés a biosphere reserve under the Man and Biosphere Program (MBA). A hatchet-shaped peninsula that juts out into the Southern Atlantic Ocean, the world's newest biosphere reserve is home to a hugely-diverse collection of both terrestrial and marine wildlife.


'Stop using the bloody things': pesticides linked to bee collapse now blamed for bird declines


(07/15/2014) In recent years the evidence has piled up that neonicotinoids—a hugely popular group of pesticide—may be at least partly responsible for ongoing bee and pollinator collapse. But new research in the journal Nature find that these pesticides could also be taking a heavy toll on other species, in this case common birds.


558 dead: rhino poaching in South Africa on track to exceed last year's record

(07/14/2014) Poachers have butchered 558 rhinos in South Africa so far this year, approximately a hundred more animals than lost during the same time in 2013.


Only 15 percent of world's biodiversity hotspots left intact


(07/14/2014) The world's 35 biodiversity hotspots—which harbor 75 percent of the planet's endangered land vertebrates—are in more trouble than expected, according to a sobering new analysis of remaining primary vegetation. In all less than 15 percent of natural intact vegetation is left in the these hotspots, which include well-known jewels such as Madagascar, the tropical Andes, and Sundaland.


Stuff of fairy tales: stepping into Europe's last old-growth forest


(07/09/2014) There is almost nothing left of Europe's famed forests, those that provided for human communities for millennia and gave life to the world's most famous fairytales. But straddling the border between Poland and Belarus, the Bialowieza Forest is Europe's last lowland old-growth forest, parts of which have never been cut by man.


Pope Francis: 'this is our sin: we exploit the earth'

(07/08/2014) In Southern Italy over the weekend, Pope Francis reiterated his view that environmental destruction constituted a sin. Visiting the largely agricultural region of Molise, the Pope responded to an address by a local farmer attending university.


From triumph to tragedy: famine could hit world's newest country by August

(07/08/2014) Suffering from a six month civil war, the world's youngest country could begin experiencing famine conditions in the next few weeks, according to an analysis from a group of British aid agencies.


Booming populations, rising economies, threatened biodiversity: the tropics will never be the same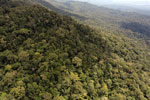 (07/07/2014) For those living either north or south of the tropics, images of this green ring around the Earth's equator often include verdant rainforests, exotic animals, and unchanging weather; but they may also be of entrenched poverty, unstable governments, and appalling environmental destruction. A massive new report, The State of the Tropics, however, finds that the truth is far more complicated.


Price of ivory triples in China

(07/07/2014) In the last four years the price of ivory in China has tripled, according to new research from Save the Elephants. The news has worrying implications for governments and conservationists struggling to save elephants in Africa amidst a poaching epidemic, which has seen tens-of-thousands of elephants butchered for their tusks across the continent annually


U.S should sanction Mozambique for its role in elephant, rhino poaching, urges NGOs

(07/03/2014) Two prominent NGOs U.S should sanction Mozambique for its role in elephant, rhino poaching, urges NGOsare petitioning the U.S government to slap Mozambique with trade sanctions due to the country's role in regional poaching. The groups contend that Mozambique has done little to combat both its own poaching epidemic or stop its nationals from spilling over the border to kill rhinos and elephants in South Africa and Tanzania.


Horror movie bugs: new wasp species builds nest with the bodies of dead ants


(07/02/2014) If ants made horror movies this is probably what it would look like: mounds of murdered ants sealed up in a cell. The villain of the piece—at least from the perspective of the ants—is a new species of spider wasp, which scientists have aptly dubbed the bone-house wasp (Deuteragenia ossarium) in a paper released today in PLOS ONE.


Bigfoot found? Nope, 'sasquatch hairs' come from cows, raccoons, and humans


(07/01/2014) Subjecting 30 hairs purportedly from bigfoot, the yeti, and other mystery apes has revealed a menagerie of sources, but none of them giant primates (unless you count humans). Using DNA testing, the scientists undertook the most rigorous and wide-ranging examination yet of evidence of these cryptic—perhaps mythical—apes, according to a new study in the Proceedings of Royal Society B.


On babies and motherhood: how giant armadillos are surprising scientists (photos)


(07/01/2014) Until ten years ago scientist's knowledge of the reproductive habits of the giant armadillo— the world's biggest— were basically regulated to speculation. But a long-term research project in the Brazilian Pantanal is changing that: last year researchers announced the first ever photos of a baby giant armadillo and have since recorded a second birth from another female.


Super cute, but tiny, elephant-relative discovered in Namibia


(06/30/2014) Forget marsupials, the world's strangest group of mammals are actually those in the Afrotheria order. This superorder of mammals contains a motley crew that at first glance seems to have nothing in common: from elephants to rodent-sized sengi. Last week, scientists announced the newest, and arguably cutest, member of Atrotheria: the Etendeka round-eared sengi.


Featured video: What would you change in conservation?

(06/30/2014) What would you change in conservation? It's a simple question, but like so many fundamental quandaries it's bound to elicit a wide diversity of answers. Recently, a pair of students in the MSc Conservation Science program at Imperial College London posed this question to their fellow students, recording a fascinating string of ideas about the future of conservation.


Super warm oceans make May the hottest on record

(06/26/2014) Last month was the warmest May on record, according to new data from the National Oceanic and Atmospheric Administration (NOAA). While global land surface temperatures were the fourth warmest, it was the ocean surface where things really heated up.


Global warming puts trillions at stake, but mitigation offers big economic gains

(06/25/2014) Two new reports this week look at the economics of global warming. The first, Risky Business, tallies the cost of climate change to the U.S., including tens-of-billions lost to destruction of coastal property, crop failures, drought, wildfires, and heatwaves. In contrast, the second report, by the World Bank, turns climate change economics on its head.


Scientists: Neotropical otter should not be considered threatened

(06/24/2014) The Neotropical otter (Lontra longicaudis) should not be considered threatened by the IUCN Red List, according to a new paper in mongabay.com's open-access journal Tropical Conservation Science. Currently the species is listed as Data Deficient, but was considered Vulnerable until 2000.


World Heritage Committee takes ten minutes to reject Australia's bid to strip forests of protection

(06/23/2014) The UNESCO World Heritage Committee today unanimously rejected a controversial proposal by the Australian government to strip 74,000 hectares of temperate rainforest from a World Heritage Site in Tasmania. In an embarrassing setback for the Australia government, it took the committee less than ten minutes to unanimously reject the proposal.


Regional court kills controversial Serengeti Highway


(06/23/2014) The Serengeti ecosystem got a major reprieve last week when the East African Court of Justice (EACJ) ruled against a hugely-controversial plan to build a paved road through Tanzania's Serengeti National Park. The court dubbed the proposed road 'unlawful' due to expected environmental impacts.


Broken promises no more? Signs Sabah may finally uphold commitment on wildlife corridors


(06/23/2014) Five years ago an unlikely meeting was held in the Malaysian state of Sabah to discuss how to save wildlife amid worsening forest fragmentation. Although the meeting brought together longtime adversaries—conservationists and the palm oil industry—it appeared at the time to build new relationships and even point toward a way forward for Sabah's embattled forests.


Chinese fishermen get the ultimate phone video: a swimming tiger

(06/19/2014) Two Chinese fishermen got the catch of their lives...on mobile phone this week. While fishing in the Ussuri River, which acts as a border between Russia and China, the fishermen were approached by a swimming Siberian tiger. These tigers, also known as Amur tigers, are down to around 350-500 animals.


U.S. raises $800 million for oceans, including $7 million from Leonardo DiCaprio

(06/19/2014) A U.S. State Department conference on the oceans raised an impressive $800 million for marine conservation this week. The conference was also notable for the announcement by President Obama of an intent to significantly expand the Pacific Remote Islands Marine National Monument.


Bigger than Mexico? Obama announces major expansion of Pacific protected area


(06/18/2014) President Obama announced yesterday he intends to drastically expand the Pacific Remote Islands Marine National Monument making what will likely be the largest marine protected area on the planet. While the full extent of the ocean park has yet to be determined, it could potentially protect over two million square kilometers, an area larger than Mexico.


Camera trap captures first ever video of rarely-seen bird in the Amazon...and much more


(06/17/2014) A camera trap program in Ecuador's embattled Yasuni National Program has struck gold, taking what researchers believe is the first ever film of a wild nocturnal curassow (Nothocrax urumutum). In addition, the program has captured video of other rarely-seen animals, including the short-eared dog and the giant armadillo.


Over 800 species added to IUCN threatened list, including 44 lemurs


(06/16/2014) Experts have added 817 species to the threatened categories of the IUCN Red List in the latest update. Those added include 51 mammals—mostly lemurs—and over 400 plants. The new update finds that over 90 percent of lemurs and 79 percent of temperate slipper orchids are threatened with extinction.


Grenades, helicopters, and scooping out brains: poachers decimate elephant population in park


(06/15/2014) Over the last two months, poachers have killed 68 African elephants in Garamba National Park representing around four percent of the population. Poachers have used helicopters, grenades, and chainsaws to undertake their gruesome trade, and, for the first time, the park has recorded that the criminals are removing the elephant's brains in addition to tusks and genitals.


What's an environmental journalist to do with so much good news?


(06/12/2014) As an environmental journalist covering stories from the great Arctic ice melt to the rhino poaching crisis in Africa, you'll forgive me if sometimes in the morning—before I turn my computer on—I have a sudden desire to spend a few extra minutes in bed or have a leisurely breakfast with my daughter or just sit in the back yard with a cup of tea and a good book.


Chile drops hugely controversial mega-dam project in wild Patagonia


(06/12/2014) One of the world's most controversial mega-dam projects met its likely end this week when Chile's Committee of Ministers voted to cancel the permits for the HidroAysén project. Costing around $8 billion and expected to produce about 2.75 gigawatts, the project involved building five large dams on two wild rivers in Chile's famously-unspoiled Patagonia region.


Oil overthrow: Soco to suspend operations in Virunga National Park after sustained campaign by WWF


(06/11/2014) In a surprise announcement, British oil company Soco International has said it will suspend exploratory operations in Virunga National Park, home to half the world's Critically Endangered mountain gorillas as well as thousands of other species. The announcement follows several years of campaigning from conservation groups led by WWF.


PhD students 'thrilled' to rediscover mammal missing for 124 years


(06/11/2014) In 1890 Lamberto Loria collected 45 specimens—all female—of a small bat from the wilds of Papua New Guinea. Nearly 25 years later, in 1914, the species was finally described and named by British zoologist Oldfield Thomas, who dubbed it the New Guinea big-eared bat (Pharotis imogene) after its massive ears. But no one ever saw the bat again.


Despite poaching, Indian rhino population jumps by 27 percent in eight years

(06/10/2014) The world's stronghold for Indian rhinos—the state of Assam—has seen its population leap by 27 percent since 2006, despite a worsening epidemic of poaching that has also seen 156 rhinos killed during the same period. According to a new white paper, the population of Indian rhinos in Assam hit 2,544 this year.


Mountain forests store 40 percent more carbon than expected

(06/10/2014) It's not easy to measure carbon in mountain forest ecosystems. But a new review study in Biogeosciences found that many estimates of carbon storage in montane tropical forests have been largely underestimated.


Bears, cats, and mystery mammals: camera traps in 'paper park' prove its worth protecting


(06/09/2014) Can a single photograph change the fate of a park? A new conservation group, HabitatID, believes so, and is putting this belief into action. Setting up camera traps in Cambodia's Virachey National Park, the group hopes that photos of charismatic and endangered species will help reinvigorate protection for a park that has been abandoned by conservation groups and underfunded by the government.


Oil company breaks agreement, builds big roads in Yasuni rainforest


(06/05/2014) When the Ecuadorian government approved permits for an oil company to drill deep in Yasuni National Park, it was on the condition that the company undertake a roadless design with helicopters doing most of the leg-work. However, a new report based on high-resolution satellite imagery has uncovered that the company, Petroamazonas, has flouted the agreement's conditions, building a massive access road.


April 2014: 350th month in a row with temperatures above average

(06/04/2014) This April was notable for being the 350th month in a row where temperatures exceeded the 20th Century average. This means, monthly global temperatures have not fallen below average for even a single month since February 1985.


Four donors pledge $80 million for big cats

(06/03/2014) Four donors from around the world have pledged $80 million to cat conservation group, Panthera. The money will fund projects working to preserve tigers, lions, jaguars, cheetahs, leopards, snow leopards, and cougars over ten years.


Turning point? U.S. and China announce major actions on global warming

(06/03/2014) Could 2014 be a turning point for efforts to slash global greenhouse gas emissions? Maybe: in less than 24 hours the world's two largest emitters of carbon dioxide announced plans to finally rein-in the gas most responsible for global warming.


Animals bark, screech, and howl for action on global warming (PHOTOS)


(06/02/2014) On May 22nd, zoos and aquariums around the world creatively called for action on global warming. Dubbed 'Show the Wild Face of Climate Change,' the event involved over 70 institutions from 25 countries on all seven continents.


After throwing out referendum, Ecuador approves oil drilling in Yasuni's embattled heart

(06/02/2014) By 2016, oil drilling will begin in what scientists believe is the most biodiverse place on the planet: remote Yasuni National Park. Late last month, Ecuador announced it had approved permits for oil drilling in Yasuni's Ishpingo-Tambococha-Tiputinin (ITT) block, an untouched swathe of primary rainforest covering around 100,000 hectares or about 10 percent of the park.


Of jaguars and loggers: new film to showcase one of the least-known regions in the deep Amazon


(06/02/2014) In August, three young filmmakers will go on the expedition of a lifetime. They plan to spend six months filming in one of the most remote, most spectacular, and most endangered ecosystems on the planet: the Las Piedras River system. This unprotected swathe of Amazon jungle contains massive anacondas, prowling jaguars, and even uncontacted indigenous people.


Facebook, Twitter to carry 24 hours of live rainforest animal sightings on Monday


(05/29/2014) Next week, the rainforests of Southeast Asia are going live. On June 2nd, 11 organizations in the region will be posting lives video, photos, and wildlife sightings over 24 hours on Facebook and Twitter (see #rainforestlive). Dubbed Rainforest: Live, the initiative hopes to raise awareness of quickly vanishing ecosystems and species.


Extinction rates are 1,000x the background rate, but it's not all gloomy


(05/29/2014) Current extinction rates are at the high end of past predictions, according to a new paper published today in Science, however conservation efforts combined with new technologies could make a big difference. New research led by Stuart Pimm of Duke University argues that humans have pushed the current extinction rate to 1,000 times the historical rate.


Greenpeace accuses controversial palm oil company and Cameroon government of illegal logging


(05/28/2014) Greenpeace has just accused one of the world's most controversial oil palm companies, Herakles Farms, of colluding with top government officials to sell off illegally logged timber to China. According to a new report, an agreement between Cameroon's Minister of Forestry and Herkales Farms—through a shell company—could torpedo the country's agreement with the EU for better timber management.


Pope Francis: 'if we destroy Creation, Creation will destroy us!'

(05/28/2014) Pope Francis I, who named himself after the nature-loving Saint from Assisi, spoke about the need to safeguard creation during an audience at the Vatican last week.


Plan to shrink World Heritage forest in Tasmania 'clearly inappropriate,' says IUCN


(05/27/2014) The International Union for Conservation of Nature (IUCN) has roundly criticized Australia's proposal to remove 74,000 hectares of temperate rainforest from the World Heritage Committee. In a report to the global organization, the IUCN argues that the removal of these forests would "impact negatively" on the site's overall value.


April ties for warmest on record


(05/27/2014) Globally, this April was a scorcher, tying with 2010 for the warmest April on record, according to new data released by the National Oceanic and Atmospheric Administration (NOAA) last week. This makes 2014, to date, the sixth warmest year on record going back to 1880 when comparing the first four months.


Olinguito, tinkerbell, and a dragon: meet the top 10 new species of 2013


(05/22/2014) Out of around 18,000 new species described and named last year, scientists have highlighted ten in an effort to raise awareness about the imperiled biodiversity around us. Each species—from a teddy-bear-like carnivore in the Andes to a microbe that survives clean rooms where spaceships are built—stands out from the crowd for one reason or another.


Happy Amazon: $215 million raised for world's largest protected area network


(05/21/2014) By all standards the Amazon Region Protected Areas (ARPA) program is gargantuan: the network includes over 90 parks, covers 51 million hectares, and comprises 15 percent of Brazil's Amazon. But protecting an area bigger than Spain isn't cheap or easy. Today, a broad coalition of government donors and private funders have announced $215 million to secure ARPA over the next 25 years.


Chinese officials seize nearly a thousand dead pangolins


(05/20/2014) In one of the biggest pangolin trafficking cases yet recorded in China, officials confiscated 956 animals stuffed into 189 coolers this month. The dead pangolins were being carried overland in a truck, with the total haul weighing four tonnes. The traffickers were caught at the border of Guangdong Province. If convicted, they face up to ten years in jail.


Camera trap catches rare feline attempting to tackle armored prey (VIDEO)

(05/19/2014) One of the world's least known wild cats may have taken on more than it could handle in a recent video released by the Gashaka Biodiversity Project from Nigeria's biggest national park, Gashaka Gumti.


The quiet zoo revolution


(05/19/2014) A quiet zoo revolution has also been occurring over the past twenty-five years. Rather than just stand by the sidelines as species vanish in the wild, many zoos have begun funding on-the-ground conservation efforts. This revolution signals a widening realization by zoos of the positive—and wholly unique—role they could play in combating global mass extinction. But are zoos doing enough?


53 indigenous activists on trial for police-protester massacre in Peru


(05/15/2014) In the summer of 2009, on a highway in Peru known as Devil's Curve: everything went wrong. For months, indigenous groups had protested new laws by then President Alan Garcia opening up the Amazon to deregulated logging, fossil fuels, and other extractive industries as a part of free trade agreements with the U.S.


Chinese poachers caught with 555 marine turtles, most dead (PHOTOS)


(05/15/2014) On Friday, eleven Chinese fishermen were caught by Filipino police with 555 marine turtles, 378 of which were dead. Officials in the Philippines have since released the 177 living turtles. But the incident has sparked an international standoff between the Philippines and China as the Chinese nationals were arrested in disputed waters in the South China Sea.


Tipping point already reached? West Antarctica in slow-motion, unstoppable melt


(05/14/2014) Two hundred years from now, the planet could look very different. This week two landmark studies revealed that West Antarctica's ice sheet is in a state of seemingly inevitable collapse linked to climate change. The slow-motion collapse would by itself eventually lead to a rise in global levels of 3.6-4.5 meters (12-15 feet).


Scientists uncover new marine mammal genus, represented by single endangered species


(05/14/2014) This is the story of three seals: the Caribbean, the Hawaiian, and the Mediterranean monk seals. Once numbering in the hundreds of thousands, the Caribbean monk seal was a hugely abundant marine mammal found across the Caribbean, and even recorded by Christopher Columbus during his second voyage, whose men killed several for food.


Featured video: John Oliver skewers media 'balance' on climate science in viral video

(05/13/2014) Sometimes you need comedians to tell the truth. On his new show, Last Week Tonight, comedian John Oliver took on the poor state of media reporting on climate science.


Chinese luxury furniture linked to murder, near extinction


(05/12/2014) Intricately carved, meticulously designed, and costing hundreds of thousands of dollars: this is "hongmu," or Chinese luxury furniture reflecting the elite styles of the Ming and Qing dynasties. But while the red-colored furniture may be aesthetically beautiful, it comes with a blood price.


India, not China, has the world's worst urban air pollution

(05/12/2014) Breathing in urban India is hard: of the world's top twenty cities with the worst air, 13 of them are found in India, according to a new analysis by the World Health Organization (WHO). Despite the attention recently given to Chinese cities for atrocious air pollution, many of India's cities are actually worse when comparing annual averages of fine airborne particulates.


After 89-year absence a wolf returns to Iowa...and is shot dead

(05/12/2014) DNA testing has confirmed that an animal shot in February in Iowa's Buchanan County was in fact a wolf, according to the Iowa Department of Natural Resources. This is the first confirmed gray wolf (Canis lupus) in the U.S. state since 1925.


China pledges $10 million to combat poaching in Africa

(05/08/2014) The Chinese Premier, Li Keqiang, has pledged $100 million to combat poaching in Africa during a visit to the African Union headquarters in Addis Ababa.


Underwater horrors: shells of marine life melting off the coast of the U.S.


(05/08/2014) It could be the plot of a horror movie: humans wake up one day to discover that chemical changes in the atmosphere are dissolving away parts of their bodies. But for small marine life known as sea butterflies, or pteropods, this is what's happening off the West Cost of the U.S. Increased carbon in the ocean is melting away shells of sea butterflies.


Stanford kicks coal out of its $18 billion endowment


(05/07/2014) The fossil fuel divestment campaign won a major victory today as Stanford University announced it would drop coal companies from its massive $18.7 billion endowment, the fourth largest of any American university. The action follows a petition by student group Fossil Free Stanford and five months of research by Stanford's Advisory Panel on Investment Responsibility and Licensing.


Almost 90 percent of Republic of the Congo's lowland forests open to logging


(05/06/2014) Although the Republic of the Congo has opened up nearly 90 percent of its lowland forests to logging, the majority of the logging occurring in the country is still illegal, according to a new report from the Chatham House. In fact the UK policy institute finds that illegal logging in the Republic of the Congo may make up as much as 70-75 percent of the industry.


Cosmos's Neil deGrasse Tyson on climate change: 'What's our excuse?'


(05/06/2014) America's favorite astrophysicist, Neil deGrasse Tyson, tackled climate change on the most recent episode of the hit show, Cosmos: A Spacetime Odyssey. The episode, the ninth in the series, looked back on the climatic and physical upheavals undergone by Earth, before highlighting the mild interglacial climate that allowed the human species to kickstart the neolithic revolution and the first civilizations.


Somalia could face another famine due to delayed rains, insecurity


(05/05/2014) Nearly a million people are in need of immediate food assistance in Somalia, where delayed rains, high food prices, and insecurity threaten a repeat of the 2011 famine that left 258,000 people dead. According to the UN's Food Security and Nutrition Analysis Unit (FSNAU), 857,000 Somalis need immediate assistance.


When the orangutan and the slow loris met - and no one was eaten


(05/05/2014) In 2004 and 2012, scientists recorded rare encounters between two very different primates: southern Bornean orangutans (Pongo pygmaeus wurmbii) and Philippine slow loris (Nycticebus menagensis). But in neither case did the Bornean orangutan appear to attempt to kill the slow loris for consumption, which Sumatran orangutans are known to do, albeit very rarely.


31 activists arrested attempting to stop Arctic oil from docking in Europe

(05/01/2014) Dutch police arrested 31 Greenpeace activists today, who were attempting to block the Russian oil tanker, Mikhail Ulyanov, from delivering the first shipment of offshore Arctic oil to the European market.


Featured video: elephant advocates ask Antiques Roadshow to stop appraising ivory

(04/30/2014) The 96 Elephants campaign has asked the television program, Antiques Roadshow, to stop airing appraisals of ivory, even if it is antique. To help convince the PBS program, the campaign produced a satiric video capturing not the worth of ivory, but its cost.


NASA photographs the amazing 'guitar forest'

(04/30/2014) After his wife died of an aneurysm at the age of 25, Pedro Martin Ureta set about to plant her a legacy: a forest in the shape of a guitar. His wife, Graciela Yraizoz—who gave him four children—suggested the idea shortly before her sudden death in 1977.


Fish-terrorizing, prehistoric-looking turtle actually three species


(04/30/2014) So, you're a fish swimming in a river in Louisiana. Hungry, you see a little worm wiggling out from the river bed. You swoop in for the ambush only to have that little worm turn into the gaping maw of some prehistoric-looking monster out of fishy nightmares. You've been duped: it's too late to escape as the beast's jagged jaws close over you. Meet the alligator snapping turtle...or one of several species.


Papua New Guinea pledges to cancel massive land grabs by timber companies

(04/29/2014) Papua New Guinea's Prime Minister, Peter O'Neill, released a statement last week saying that hugely controversial land leases under the country's Special Agricultural and Business Leases (SABLs) will be cancelled if they are found to be run for extracting timber.


Chinese who eat endangered species could face over ten years in jail

(04/29/2014) It's well known that much of the world's massive illegal wildlife trade ends up in China, including poached tigers, pangolins, and bears. But now those who order pangolin fetuses, tiger blood, or bear bile at a restaurant or market may see significant jail time.


3M linked to deforestation in Brazil, Canada, Europe, and U.S., says NGO


(04/29/2014) A new report from activist group, ForestEthics, alleges that U.S. company, 3M, supplies many of its products from endangered forests around the world. The NGO links 3M's masking tape and sandpaper to caribou habitat in the boreal forests of Canada, Scotch-Brite sponges to a controversial paper mill in Brazil, and those ubiquitous Post-it Notes to allegedly poor logging practices in the U.S.


Loggers plan to clear 20 percent of tropical island paradise


(04/28/2014) Seven years ago, a palm oil company set its eyes on Woodlark Island—a small rainforest island nearly 200 miles off the coast of Papua New Guinea—but was rebuked by the local populace. But locals and conservationists who spoke to mongabay.com at the time felt that wouldn't be the end of it: they were right. Recently, a company, Karridale Limited, has landed machinery on the island.


Australians rally to save World Heritage Site from chopping block

(04/28/2014) Yesterday, nearly 2,000 people held a rally to show support for a Tasmanian forest that the Australian government wants stripped of its UNESCO World Heritage Sites and logged.


The remarkable story of how a bat scientist took on Russia's most powerful...and won


(04/28/2014) In a country increasingly known for its authoritarian-style crackdown on activists and dissidents, a bat scientist has won a number of impressive victories to protect the dwindling forests of the Western Caucasus. For his efforts, Gazaryan was awarded today with the Goldman Environmental Prize, often called the Nobel Prize for the environment, along with five other winners around the world.


The beef with beef: how 12 strategies could drastically cut agricultural emissions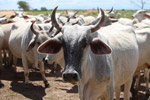 (04/25/2014) Eating less beef, cutting food waste, and utilizing farm landscapes to sequester carbon are three ways a new report suggests the world could rapidly tackle agricultural emissions. Currently, global agriculture accounts for nearly a fifth of the world's greenhouse gas emissions when agriculturally-linked deforestation is included.


Earth has fourth warmest March on record as forecasters see possible El Nino rising

(04/23/2014) Last March was the fourth warmest on record, according to new data from the National Oceanic and Atmospheric Administration (NOAA). Overall, temperatures were 0.71 degrees Celsius (1.28 degrees Fahrenheit) above the 20th century average during March. Looking at the first three months of 2014, this year is the seventh warmest on record to date.



Page 1 | Page 2 | Page 3 | Page 4 | Page 5 | Page 6 | Page 7 | Page 8 | Page 9 | Page 10 | Page 11 | Page 12 | Page 13 | Page 14 | Page 15 | Page 16 | Page 17 | Page 18 | Page 19 | Page 20 | Page 21 | Page 22 | Page 23 | Page 24 | Page 25 | Page 26 | Page 27 | Page 28 | Page 29