News articles on jeremy hance

---
Mongabay.com news articles on jeremy hance in blog format. Updated regularly.





Ecuador sends aid money back to Germany over planned rainforest visit

(12/23/2014) A visit to a rainforest slated for oil drilling has blown up into a diplomatic row between Ecuador and Germany. Ecuador has said it will no longer partner with Germany on environmental issues and will return aid money, after the South American government discovered that German legislators were attempting to visit the much-embattled Yasuni National Park.


Top 10 Environmental Stories of 2014


(12/23/2014) In 2014, the unimaginable happened: companies representing the majority of palm oil production and trade agreed to stop cutting down rainforests and draining peatlands for new oil palm plantations. After years of intense campaigning by environmentalists and dire warnings from scientists, nearly two dozen major producers, traders, and buyers established zero deforestation policies.


Then there were five: rhino death moves species closer to extinction

(12/15/2014) As if news for rhinos couldn't get any worse: this weekend, Angalifu, died a the San Diego Zoo. Forty four-year-old Angalifu was a male northern white rhino and his death means only five of this subspecies remains on the planet. Angalifu's death, which keepers suspect was simply from old age, follows soon after the death of another northern white rhino, Suni, in October.


Children 'clean' oil spill with kitchen utensils in the Sundarbans


(12/15/2014) On December 9th, a tanker slammed into another vessel along the Shela River in the world's largest mangrove forest: the Sundarbans in Bangladesh. The tanker sank, spilling an estimated 75,000 gallons (350,000 liters) of fuel oil into waterways that are a part of a reserve for threatened Ganges river dolphins and Irrawaddy dolphins.


New film highlights local resistance to Nicaragua's canal


(12/11/2014) This fall, filmmakers Tom Miller and Nuin-Tara Key with Pretty Good Productions found themselves in Nicaragua where they heard about a stunning project: the Gran Canal. Approved last year, the canal is meant to compete with the Panama Canal to the south. Built by a Chinese company, it will cut through 278 kilometers, destroying forests and driving through the largest freshwater body in Central America.


Indigenous leader murdered before he could attend Climate Summit


(12/08/2014) Days before José Isidro Tendetza Antún was supposed to travel to the UN Climate Summit in Lima to publicly file a complaint against a massive mining operation, he went missing. Now, the Guardian reports that the body of the Shuar indigenous leader has been found, bound and buried in an unmarked grave on the banks of the Zamora River.


Giant stone face unveiled in the Amazon rainforest (video)


(12/04/2014) A new short film documents the journey of an indigenous tribe hiking deep into their territory in the Peruvian Amazon to encounter a mysterious stone countenance that was allegedly carved by ancient peoples. According to Handcrafted Films, which produced the documentary entitled The Reunion, this was the first time the Rostro Harakbut has been filmed.


Is the Gran Canal really a 'big Christmas present' for Nicaraguans?


(12/04/2014) "A big Christmas present"—that is how Paul Oquist, an advisor to Nicaraguan president, Daniel Ortega, described the country's plan to build a mega-canal across the nation. Preliminary construction on the canal is set to begin December 24th, despite major concerns over environmental destruction, forced removal of thousands of people, and a lack of transparency.


New survey finds surprisingly large population of endangered owl


(12/03/2014) The Anjouan scops owl—an elusive owl found only on its tiny eponymous island—was once considered among the world's most endangered owls, and even the most threatened birds. However, the first in-depth survey of the owls on the island finds that, in fact, the population is far larger than initially estimated.


Meet the world's most wanted environmental criminals

(11/26/2014) In keeping with recent efforts to ramp up action against environmental crime, INTERPOL has highlighted nine fugitives for breaking laws related to illegal logging, poaching and the wildlife trade, illegal fishing, and waste dumping, among other crimes.


Meet the world's rarest chameleon: Chapman's pygmy


(11/25/2014) In just two forest patches may dwell a tiny, little-known chameleon that researchers have dubbed the world's most endangered. Chapman's pygmy chameleon from Malawi hasn't been seen in 16 years. In that time, its habitat has been whittled down to an area about the size of just 100 American football fields.


Chameleon crisis: extinction threatens 36% of world's chameleons


(11/24/2014) Chameleons are an unmistakable family of wonderfully bizarre reptiles. They sport long, shooting tongues; oddly-shaped horns or crests; and a prehensile tail like a monkey's. But, chameleons are most known for their astonishing ability to change the color of their skin. Now, a update of the IUCN Red List finds that this unique group is facing a crisis that could send dozens of chameleons, if not more, to extinction.


New blood record: 1,020 rhinos killed in South Africa

(11/24/2014) South Africa has surpassed last year's grisly record for slaughtered rhinos—1,004—more than a month before the year ends. In an announcement on November 20th, the South African Department of Environmental Affairs said that 1,020 rhinos had been killed to date.


Jane Goodall: 5 reasons to have hope for the planet


(11/19/2014) Jane Goodall is not only arguably the most famous conservationist who ever lived, but also the most well-known and respected female scientist on the planet today. Her path to reach that stature is an unlikely as it is inspiring. Told to 'never give up' by her mother, Goodall set out in her 20s to pursue her childhood dream: to live with animals in Africa. By the time she was 26 she doing just this.


A tale of 2 Perus: Climate Summit host, 57 murdered environmentalists


(11/18/2014) On September 1st, indigenous activist, Edwin Chota, and three other indigenous leaders were gunned down and their bodies thrown into rivers. Chota, an internationally-known leader of the Asháninka in Peru, had warned several times that his life was on the line for his vocal stance against the destruction of his peoples' forests, yet the Peruvian government did nothing to protect him—or others.


How remote sensing could change conservation forever

(11/18/2014) Remote sensing has changed the way we see our planet. And it has the power to change how we do conservation work, according to a new paper in Conservation Biology. Written by 32 scientists from organizations as diverse as NASA and the Jane Goodall Institute, the paper highlights ten areas where conservation efforts could benefit from remote sensing data.


Ending deforestation won't stop carbon emissions from land use change

(11/17/2014) Even if the world stopped cutting down forests, carbon dioxide emissions from land use change would still pose a major challenge, according to a new paper in Nature Climate Change. The research finds that eliminating deforestation would mean agriculture would be pushed into non-forest ecosystems and still release significant quantities of carbon dioxide.


Of bluefin and pufferfish: 310 species added to IUCN Red List


(11/17/2014) Today, 22,413 species are threatened with extinction, according to the most recent update of the IUCN Red List. This is a rise of 310 species from the last update in the summer. The update includes the Pacific bluefin tuna, the Chinese pufferfish, and Chapman's pygmy chameleon, among others.


Green Climate Fund nears $7 billion after U.S. pledges $3 billion

(11/17/2014) The Green Climate Fund (GCF) is suddenly looking very lively after two announcements over the weekend. The U.S. has announced an initial pledge of $3 billion to the fund, while Japan pledged $1.5 billion. This more than doubles the current amount pledged to the key fund, which is now around $6.94 billion from thirteen countries. The new pledges also bring the fund much closer to an initial goal of $10-15 billion.


New tapir? Scientists dispute biological discovery of the century


(11/13/2014) Nearly a year ago, scientists announced an incredible discovery: a new tapir species from the western Amazon in Brazil and Colombia. The announcement was remarkable for a number of reasons: this was the biggest new land mammal discovered in more than 20 years and was only the fifth tapir known to the world. But within months other researchers expressed doubt over the veracity of the new species.


Prelude to Paris: China and U.S. surprise world with joint climate deal


(11/12/2014) In what will likely have major ramifications for a new climate agreement in Paris in 2015, China and the U.S. surprised everyone today by announcing a joint climate deal. At a press conference in Beijing, China President, Xi Jingping, and U.S. President, Barack Obama, outlined climate actions for both juggernauts up to 2030.


'Guns kill trees too': overhunting raises extinction threat for trees


(11/12/2014) A new paper confirms what ecologists have long feared: hunting birds and mammals drastically raises the risk of extinction for tropical trees. Following the long-lifespan of a single canopy tree, Miliusa horsfieldii, researchers discovered that overhunting of animals could increase the chances of extinction for the species fourteen times over a century, from 0.5 percent to seven percent.


Poor rains then floods lead to food crisis in Somalia

(11/11/2014) Four years after over a quarter of a million people perished in a famine in Somalia, the East African country is again on the verge of a possible humanitarian disaster. Flooding in southern Somalia, following months of little rain, has just exacerbated an already-precarious situation according to the Food and Agricultural Organization (FAO).


Citizen scientist site hits one million observations of life on Earth

(11/10/2014) On Friday, Jonathan Hiew from Singapore took a photo of several insects and uploaded them on the citizen scientist site, iNaturalist. Little did he know that one of the photos, of a butterfly, would prove a record breaker: it was the millionth observation recorded on iNaturalist.


It only took 2,500 people to kill off the world's biggest birds


(11/10/2014) The first settlers of New Zealand killed off nine species of giant birds, known as moas, with a population no bigger than a few thousand people, according to new research published in Nature Communications. The biggest moas stood up to 3.6 meters (12 feet) tall, making these mega-birds the largest animals in the country and contenders for the biggest birds ever.


Is the world moving backwards on protected areas?


(11/06/2014) Protected areas are undoubtedly the world's most important conservation success story. But, despite this, progress on protected areas is stalling and in some cases even falling behind. According to a sobering new paper, only 20-50 percent of the world's land and marine protected areas are meeting their goals, while the rest are hampered by lack of funding, poor management, and government ambivalence.


Feds: gray wolf may have returned to the Grand Canyon after 70 years

(11/04/2014) Over 70 years since the last gray wolf was killed in Grand Canyon National Park, the top predator may be back. Tourists have reported numerous sightings—and taken photos—of a wolf-like animal roaming federal forest land just north of the park. Agents with the U.S. Fish and Wildlife Service now intend to capture the animal to determine if it is indeed a wolf or perhaps a wolf-dog hybrid.


Can we stop runaway global warming? 'All we need is the will to change'


(11/03/2014) Twenty-six years after the founding of the IPCC, the Nobel Prize-winning group of scientists has released a new synthesis report that warns in its strongest tones yet that climate change must be dealt with. None of the findings are surprising—they have been released in earlier assessments throughout the year—but the terms in which they are written are the starkest yet.


Russia and China blamed for blocking Antarctic marine reserve


(11/03/2014) Another year, another failed attempt to protect a significant chunk of the Ross Sea, which sits off the coast of Antarctica. According to observers, efforts to create the world's biggest marine protected area to date were shot down by Russia and China during a meeting in Hobart, Tasmania of the Commission for the Conservation of Antarctic Marine Living Resources (CCAMLR).


Pet trade likely responsible for killer salamander fungus


(10/30/2014) As if amphibians weren't facing enough—a killer fungal disease, habitat destruction, pollution, and global warming—now scientists say that a second fungal disease could spell disaster for dozens, perhaps hundreds, of species. A new paper finds that this disease has the potential to wipe out salamanders and newts across Europe, the Middle East, North Africa, and the Americas.


Will 2014 be the warmest year on record?

(10/29/2014) With the news that September was the warmest on record globally, 2014 takes one step closer to being the warmest year since record-keeping began in the late 19th Century. Last week, NOAA announced that September was 0.72 degrees Celsius (1.30 degrees Fahrenheit) above the 20th Century average, not only making it the hottest yet, but further pushing 2014 past the current ceiling.


Artists, musicians, writers protest government plans for massive coal plant in the Sundarbans

(10/28/2014) Over the weekend, Bangladeshi artists performed plays, sang songs, and recited poetry all in a bid to protect the Sundarbans—the world's biggest mangrove forest—from the threat of a massive coal plant. Construction is already under way on the hugely controversial Rampal coal plant, a 1,320 megawatt plant set just 14 kilometers from the edge of the Sundarbans.


Photos: slumbering lions win top photo prize


(10/27/2014) The king of beasts took this year's top prize in the Wildlife Photographer of the Year competition, which is co-owned by the Natural History Museum (London) and the BBC. The photo, of female lions and their cubs resting on a rock face in the Serengeti National Park in Tanzania, was taken by Michael 'Nick' Nichols, a photographer with National Geographic.


Scientific association calls on Nicaragua to scrap its Gran Canal

(10/27/2014) ATBC—the world's largest association of tropical biologists and conservationists—has advised Nicaragua to halt its ambitious plan to build a massive canal across the country. The ATBC warns that the Chinese-backed canal, also known as the Gran Canal, will have devastating impacts on Nicaragua's water security, its forests and wildlife, and local people.


Beef, palm oil, soy, and wood products from 8 countries responsible for 1/3 of forest destruction

(10/23/2014) Four commodities produced in just eight countries are responsible for a third of the world's forest loss, according to a new report. Those familiar with the long-standing effort to stop deforestation won't be surprised by the commodities named: beef, palm oil, soy, and wood products (including timber and paper). Nor will they be very surprised by most of the countries: Brazil, Indonesia, and Malaysia.


Demand for rhino horn drops 38 percent in Vietnam after advertising campaigns

(10/22/2014) A new poll finds that consumer demand for rhino horn in Vietnam has dropped precipitously following several advertising campaigns. According to the poll by the Humane Society International (HIS) and Vietnam CITES, demand has plunged 38 percent since last year.


Top scientists raise concerns over commercial logging on Woodlark Island


(10/21/2014) A number of the world's top conservation scientists have raised concerns about plans for commercial logging on Woodlark Island, a hugely biodiverse rainforest island off the coast of Papua New Guinea. The scientists, with the Alliance of Leading Environmental Scientists and Thinkers (ALERT), warn that commercial logging on the island could imperil the island's stunning local species and its indigenous people.


Saving Asia's other endangered cats (photos)


(10/21/2014) It's no secret that when it comes to the wild cats of Asia—and, really, cats in general—tigers get all the press. In fact, tigers—down to an estimated 3,200 individuals—arguably dominate conservation across Asia. But as magnificent, grand, and endangered as the tigers are, there are a number of other felines in the region that are much less studied—and may be just as imperiled.


With death of rhino, only six northern white rhinos left on the planet


(10/20/2014) Rhino conservation suffered another tragic setback this weekend with the sudden death of Suni, a male northern white rhinoceros at the Ol Pejeta Conservancy in Kenya. Suni's passing means there are only six northern white rhinos left in the world, and only one breeding male. 'Consequently the species now stands at the brink of complete extinction, a sorry testament to the greed of the human race,' wrote the Conservancy.


Walking the walk: zoo kicks off campaign for orangutans and sustainable palm oil


(10/20/2014) If you see people wearing orange this October, it might not be for Halloween, but for orangutans. Chester Zoo's conservation campaign, Go Orange for Orangutans, kicks off this month for its second year. The campaign aims to raise money, and awareness, for orangutans in Borneo, which have become hugely impacted by deforestation often linked to palm oil plantations.


Daring activists use high-tech to track illegal logging trucks in the Brazilian Amazon


(10/15/2014) Every night empty trucks disappear into the Brazilian Amazon, they return laden with timber. This timber —illegally cut —makes its way to a sawmills that sell it abroad using fraudulent paperwork to export the ill-gotten gains as legit. These findings are the result of a daring and dangerous investigation by Greenpeace-Brazil.


'River wolves' recover in Peruvian park, but still remain threatened inside and out (photos)


(10/14/2014) Lobo de río, or river wolf, is the very evocative Spanish name for one of the Amazon's most spectacular mammals: the giant river otter. This highly intelligent, deeply social, and simply charming freshwater predator almost vanished entirely due to a relentless fur trade in the 20th Century. But decades after the trade in giant river otter pelts was outlawed, the species is making a comeback.


Jane Goodall joins mongabay


(10/13/2014) Famed primatologist and conservationist Jane Goodall—whose image is known the world over—has joined the advisory board of mongabay.org. This is the non-profit branch of mongabay.com, an environmental and science website with a special focus on tropical forests. Goodall first came to global prominence at the age of 26 when she set off to Gombe Stream National Park, Tanzania to study chimpanzee behavior.


New species named after the struggle for same-sex marriage

(10/13/2014) Scientists have named new species after celebrities, fictional characters, and even the corporations that threaten a species' very existence, but a new snail may be the first to be named after a global human rights movement: the on-going struggle for same-sex marriage. Scientists have named the new Taiwanese land snail, Aegista diversifamilia, meaning diverse human families.


Greenpeace sinks Lego's $116 million deal with Shell Oil over Arctic drilling


(10/09/2014) Lego has announced it will be severing its partnership with the oil giant, Shell, when the current contract expires after a clever campaign by environmental activist group, Greenpeace. Since 2011, Lego has been selling exclusive sets at Shell stations, but the companies' relationship actually goes back decades. In 1966, the Danish toy company first began selling Lego sets with Shell's brand stamped on them.


Google, zoo to leverage 'TV white space' to monitor wildlife

(10/09/2014) Imagine watching a tiger stalk a sambar deer or catching a ghost-like glimpse of the rarely-seen saola—all from your desktop and in real time. Well, this may soon be possible under a new partnership with Google and the Zoological Society of London (ZSL), which will test TV white space to monitor zoo animals as a trial run for real-time filming life in the wild.


Forest fragmentation's carbon bomb: 736 million tonnes C02 annually

(10/09/2014) Scientists have long known that forest fragments are not the same ecologically as intact forest landscapes. When forests are slashed into fragments, winds dry out the edges leading to dying trees and rising temperatures. Biodiversity often drops, while local extinctions rise and big animals vanish. Now, a new study finds another worrisome impact of forest fragmentation: carbon emissions.


Saving Peru's sea turtles and marine birds: conservationists and fishermen partner to tackle bycatch


(10/07/2014) Marine conservationists often view fisheries as an enemy of sorts, vacuuming up fish with little thought to the long-term consequences and using equipment that also ends up killing other species, i.e. bycatch like sea turtles and marine birds. However, Joanna Alfaro Shigueto, the President of the Peruvian NGOProDelphinus and winner of a 2012 Whitley Award, has chosen a different tact.


What makes the jaguar the ultimate survivor? New books highlights mega-predator's remarkable past and precarious future


(10/02/2014) For thousands of years the jaguar was a God, then it was vermin to be destroyed, and today it is the inspiration for arguably the most ambitious conservation effort on the planet. A new book by renowned big cat conservationist, Alan Rabinowitz, tells this remarkable story from the jaguar's evolutionary origins in Asia to its re-emergence today as a cultural and ecological symbol.


Scientists uncover six potentially new species in Peru, including bizarre aquatic mammal (photos)


(09/25/2014) A group of Peruvian and Mexican scientists say they have uncovered at least six new species near South America's most famous archaeological site: Machu Picchu. The discoveries include a new mammal, a new lizard, and four new frogs. While the scientists are working on formally describing the species, they have released photos and a few tantalizing details about the new discoveries.


In the shadows of Machu Picchu, scientists find 'extinct' cat-sized mammal


(09/25/2014) Below one of the most famous archaeological sites in the world, scientists have made a remarkable discovery: a living cat-sized mammal that, until now, was only known from bones. The Machu Picchu arboreal chinchilla rat (Cuscomys oblativa) was first described from two enigmatic skulls discovered in Inca pottery sculpted 400 years ago.


Turning point for Peru's forests? Norway and Germany put muscle and money behind ambitious agreement


(09/24/2014) From the Andes to the Amazon, Peru houses some of the world's most spectacular forests. Proud and culturally-diverse indigenous tribes inhabit the interiors of the Peruvian Amazon, including some that have chosen little contact with the outside world. And even as scientists have identified tens-of-thousands of species that make their homes from the leaf litter to the canopy.


Leonard DiCaprio to UN Climate Summit: 'You can make history or you will be vilified by it'

(09/23/2014) Actor, environmental activist, and recently named UN Messenger of Peace, Leonardo DiCaprio, spoke today to a UN Climate Summit. The summit, which is hosting the largest gathering of world leaders to address the crisis in five years, is meant to pave the way for a new climate agreement in Paris in 2015.


Climate coup: Rockefeller announces they are dropping fossil fuel investments

(09/22/2014) In 1870, John D. Rockefeller founded the Standard Oil Company. Rapidly becoming the world's largest oil refiner, Standard made Rockefeller a billionaire and one of the world's greatest philanthropists. 144 years later and John D. Rockefeller's descendants have announced they are stripping fossil fuels from the Rockefeller Brothers Fund, a private charity with around $860 million in assets.


Chinese now emit more carbon per capita than Europeans

(09/22/2014) Last year, the people of China emitted more carbon per person than those in the EU, according this year's Global Carbon Budget. The report, updated annually, also found that global emissions jumped 2.5 percent last year and are set to hit a record high of 40 billion tonnes this year. The findings highlight how little global society has done to stem emissions, despite numerous pledges and past global agreements.


Over half a million people march for climate action worldwide, shattering turnout predictions

(09/22/2014) Around 570,000 people took part in marches around the world yesterday calling for action on climate change. By far the largest event was in New York City, which had been dubbed the biggest climate march in history weeks before. Organizers estimate that 400,000 people showed up to the march in Manhattan, shattering predictions.


Extinction island? Plans to log half an island could endanger over 40 species


(09/22/2014) Woodlark Island is a rare place on the planet today. This small island off the coast Papua New Guinea is still covered in rich tropical forest, an ecosystem shared for thousands of years between tribal peoples and a plethora of species, including at least 42 found no-where else. Yet, like many such wildernesses, Woodlark Island is now facing major changes: not the least of them is a plan to log half of the island.


World population could surpass 13 BILLION by the end of the century

(09/18/2014) By 2100, over 13 billion people could be walking the planet. That's the conclusion of a new study published today in Science, which employed UN data to explore the probability of various population scenarios. The new study further demolishes the long-held theory that human population growth will quit growing by mid-century and then fall.


The cheap option on climate change: recognize indigenous rights to forests


(09/18/2014) Since 2008, governments have invested $1.64 billion in funds to kick-start REDD+, or Reducing Emissions from Deforestation and Degradation, the global effort to conserve the world's forests in order to better mitigate climate change. However, a new report by the Rights and Resources Initiative (RRI) finds that same amount of money could have secured the legal rights of indigenous and local people to 450 million hectares of forest, an area 40 percent larger than India.


'The green Amazon is red with indigenous blood': authorities pull bodies from river that may have belonged to slain leaders

(09/17/2014) Peruvian authorities have pulled more human remains from a remote river in the Amazon, which may belong to one of the four murdered Ashaninka natives killed on September 1st. It is believed the four Ashaninka men, including renowned leader Edwin Chota Valera, were assassinated for speaking up against illegal logging on their traditional lands.


Malayan tiger population plunges to just 250-340 individuals


(09/16/2014) Malaysia is on the edge of losing its tigers, and the world is one step nearer to losing another tiger subspecies: the Malayan tiger. Camera trap surveys from 2010-2013 have estimated that only 250-340 Malayan tigers remain, potentially a halving of the previous estimate of 500 individuals.


Bizarre lizard newest victim of reptile pet trade


(09/15/2014) If you've never heard of the earless monitor lizard, you're not alone: this cryptic lizard has long-escaped the attention of the larger public. But over the past couple years its bizarre appearance has been splashed across social media sites for reptile collectors. While this decidedly-quirky attention may seem benign, it could actually threaten the species' existence.


Protected areas do work, concludes study

(09/15/2014) Protected areas are working. That's the conclusion of a new analysis of over 80 different studies on the efficacy of parks and nature reserves in safeguarding wildlife. Published in the open access journal, PLOS ONE, the new study finds that in general protected areas house higher abundances of wildlife as well as greater biodiversity than adjacent areas.


'We are running out of time': CO2 concentrations in the atmosphere surprise scientists

(09/10/2014) The concentration of carbon dioxide in the atmosphere made the biggest jump last year since 1984, according to the World Meteorological Organization's (WMO) Greenhouse Gas Bulletin, raising alarm bells about society's inaction on curbing global warming.


Zambia ends trophy hunting ban, elephants fair game

(09/09/2014) After 20 months, Zambia has lifted its ban on hunting, allowing trophy hunters to target numerous species in the wildlife-rich country including elephants. The announcement was made by the country's Tourism and Art's Minister, Jean Kapata, who stated that the ban had resulted in a loss of revenue to the Zambia Wild Life Authority (ZAWA).


Australia cancels plan to dump dredge in Great Barrier Reef

(09/02/2014) A consortium of companies—North Queensland Bulk Ports, GVK Hancock and Adani Group—have announced they are giving up on a hugely-controversial plan to dump five million tonnes of dredged sediment in the Great Barrier Reef. The plans ran into considerable opposition from environment, conservation, and tourism groups who feared harm to the world's largest coral reef system.


Scientists uncover five new species of 'toupee' monkeys in the Amazon


(09/02/2014) While saki monkeys may be characterized by floppy mops of hair that resemble the worst of human toupees, these acrobatic, tree-dwelling primates are essential for dispersing seeds. After long being neglected by both scientists and conservationists, a massive research effort by one intrepid researcher has revealed the full-scale of saki monkey diversity, uncovering five new species.


Saving the Atlantic Forest would cost less than 'Titanic'


(08/28/2014) Want to save the world's most imperiled biodiversity hotspot? You just need a down payment of $198 million. While that may sound like a lot, it's actually less than it cost to make the film, Titanic. A new study published today in Science finds that paying private landowners to protect the Atlantic Forest would cost Brazil just 6.5 percent of what it currently spends ever year on agricultural subsidies.


The Gran Canal: will Nicaragua's big bet create prosperity or environmental ruin?


(08/27/2014) A hundred years ago, the Panama Canal reshaped global geography. Now a new project, spearheaded by a media-shy Chinese millionaire, wants to build a 278-kilometer canal through Nicaragua. While the government argues the mega-project will change the country's dire economic outlook overnight, critics contend it will cause undue environmental damage, upend numerous communities, and do little to help local people.


How do we save the world's vanishing old-growth forests?


(08/26/2014) There's nothing in the world like a primary forest, which has never been industrially logged or cleared by humans. They are often described as cathedral-like, due to pillar-like trees and carpet-like undergrowth. Yet, the world's primary forests—also known as old-growth forests—are falling every year, and policy-makers are not doing enough to stop it.


Have scientists discovered a new primate in the Philippines?


(08/21/2014) Despite some media reports, scientists have not yet discovered a new species of big-eyed, nocturnal primate—known as tarsiers—in the Philippines. Instead what they have discovered is an intriguing population that is genetically-distinct even from nearby relatives, according to a new open-access paper in PLOS ONE.


New skeleton frog from Madagascar is already Critically Endangered


(08/20/2014) Sometimes all it takes is fewer clicks. Scientists have discovered a new species of frog from Madagascar that stuck out because it "clicked" less during calls than similar species. Unfortunately the scientists believe the new species—dubbed the Ankarafa skeleton frog—is regulated to a single patch of forest, which, despite protected status, remains hugely threatened.


Why conservationists need a little hope: saving themselves from becoming the most depressing scientists on the planet


(08/19/2014) Here's a challenge: take a conservationist out for a drink and ask them about their work. Nine times out of ten—or possibly more—you'll walk away feeling frustrated, despondent, and utterly hopeless. Yet a few conservation scientist are not just trying to save species from extinction, but also working to save their field—their life's work—from slipping into total despair.


13 newly-discovered birds declared extinct


(08/18/2014) In a recent update of the IUCN Red List, scientists have identified 13 new bird species that have gone extinct since 1500. In total the list now finds that at least 140 bird species gone extinct in the past five hundred years, representing 1.3 percent of the world's total known birds.


Forgotten species: the exotic squirrel with a super tail


(08/13/2014) With among the world's largest tails compared to body-size, the tufted ground squirrel just might be the most exotic squirrel species on the planet. Found only on the island of Borneo, this threatened species is also surrounded by wild tales, including the tenacity to take down a deer for dinner. New research explores the squirrel's monster tail and whether other tales about it may be true.


Demand for shark fin plunging


(08/12/2014) Shark fin demand has dropped precipitously in China in just a few years, according to a new report by WildAid. Shark fin traders in Guangzhou—the current informal capital of the shark fin trade—say their sales have fallen by 82 percent in just two years, according to WildAid.


Indonesia's children see ravaged environment in their future


(08/11/2014) A generation ago, Borneo was one of the wildest places on the planet. But decades of logging and oil palm plantations has changed the landscape of Borneo forever: in fact a recent study found that the island has lost 30 percent of its total forest cover since 1973. In the face of this large-scale environmental destruction, a new study finds that Indonesian Borneo's children have a pessimistic view of their future.


Want to save Africa's elephants? Close all ivory markets


(08/07/2014) The only way to save the long-suffering elephants of Africa is to close every ivory market on the planet and destroy all ivory stockpiles, according to a bold new essay in Conservation Biology. Written by Elizabeth Bennett, the Vice President for Species Conservation at the Wildlife Conservation Society, the paper is likely to prove controversial.


Featured video: new documentary highlights the Long March to save the Sundarbans

(08/05/2014) Last fall tens of thousands of Bangladeshis participated in a five day march that took them from the country's capital to the Sundarbans, the world's largest mangrove forest. They marched to protest the proposal to build a coal plant on the edge of the great wetland. Filmmaker, Bratto Amin, was there.


Biomass burning accounts for 18% of CO2 emissions, kills a quarter of a million people annually

(08/05/2014) Biomass burning takes many forms: wildfires, slash-and-burn agriculture, clearing forests and other vegetation, and even industrialized burning for energy production. Yet this burning—mostly manmade but also natural—takes a massive toll both on human health and the environment.


Scientists catalog the world's 10,000th reptile


(08/04/2014) As of this year, scientists have named and described over 10,000 reptiles, marking a new milestone in cataloging one of the most diverse vertebrate groups. Last week, the Reptile Database, an online catalog of all the world's living reptiles, announced it had passed 10,000 species.


The world's best mother: meet the octopus that guards its eggs for over four years


(07/30/2014) The ultimate goal of all species on the planet is procreation, the act of making anew. But few mothers could contend with a deep-sea octopus, known as Graneledone boreopacifica, which researchers have recently observed guarding its eggs for four-and-a-half years (53 months), before likely succumbing to starvation soon after.


87 new bird species considered threatened with extinction


(07/29/2014) Scientists have added 361 new bird species to the IUCN Red List following a major taxonomic review of non-passerine birds, i.e. non-perching or non-songbirds. Worryingly, 87 of these new birds are threatened with extinction, a percentage nearly double the overall threatened percentage for all birds, which currently sits at 13 percent.


Don't eat or touch bat bushmeat amid worsening Ebola outbreak, UN warns

(07/29/2014) The world's worst Ebola outbreak was likely begun by a hunter shooting a fruit bat for their dinner or the market, according to the UN. The outbreak has killed over 660 people in six months to date, and recently spread via plane to Nigeria. The disease is particularly deadly with a mortality rate of around 90 percent.


Over a million pangolins slaughtered in the last decade


(07/28/2014) One of the world's most bizarre animal groups is now at risk of complete eradication, according to an update of the IUCN Red List. Pangolins, which look and behave similarly to (scaly) anteaters yet are unrelated, are being illegally consumed out of existence due to a thriving trade in East Asia.


Short-eared dog? Uncovering the secrets of one of the Amazon's most mysterious mammals


(07/28/2014) Fifteen years ago, scientists knew next to nothing about one of the Amazon's most mysterious residents: the short-eared dog. Although the species was first described in 1883 and is considered the sole representative of the Atelocynus genus, biologists spent over a century largely in the dark about an animal that seemed almost a myth.


It's not just extinction: meet defaunation


(07/24/2014) Get ready to learn a new word: defaunation. Fauna is the total collection of animals—both in terms of species diversity and abundance—in a given area. So, defaunation, much like deforestation, means the loss of animals in all its myriad forms, including extinction, extirpation, or population declines.


Peru slashes environmental protections to attract more mining and fossil fuel investment


(07/23/2014) In an effort to kickstart investment in mining and fossil fuels, Peru has passed a controversial law that overturns many of its environmental protections and essentially defangs its Ministry of Environment. The new law has environmentalists not only concerned about its impact on the country but also that the measures will undermine progress at the up-coming UN Climate Summit in December.


Rare bird paradise protected in war-torn Colombian mountain range (photos)


(07/22/2014) A coalition of conservation groups have established a new protected area in one of Latin America's most neglected ecosystems: the Colombian-side of the Serranía de Perijá mountain range. Following decades of bloody conflict and rampant deforestation, experts say only five percent of rainforest is left on the Colombian side of this embattled mountain range.


Germany tops energy efficiency rating while U.S. remains stuck near the bottom

(07/21/2014) Two years after the first energy efficiency ranking report put out by the American Council for an Energy-Efficient Economy (ACEEE), and the U.S. still lags widely behind most of the world's other large economies. In the second report, the U.S. came in at number 13 out of 16 nations—even beaten by new-comer to the report, India—while Germany took the top spot.


Two years after coming into effect, Australia kills carbon tax

(07/17/2014) In a significant victory for Prime Minister Tony Abbott, the Australian Senate has voted to repeal the country's two-year-old carbon tax. Abbott made dismantling the tax one of the cornerstones of his campaign last September even as Australia remains one of the highest carbon emitters per capita in the industrialized world.


Please, don't hate us: celebrating World Snake Day!


(07/16/2014) Okay, so some snakes are so venomous they can kill you in 30 minutes (the inland taipan). And, yes, the fact that they don't have legs is a little creepy to many people. And, admittedly, some scientists have even suggested that humans may have an inborn genetic terror of snakes.


Coastal wildlife paradise declared biosphere reserve in Argentina (PHOTOS)


(07/15/2014) Conservationists are celebrating the announcement that UNESCO has dubbed Argentina's Península Valdés a biosphere reserve under the Man and Biosphere Program (MBA). A hatchet-shaped peninsula that juts out into the Southern Atlantic Ocean, the world's newest biosphere reserve is home to a hugely-diverse collection of both terrestrial and marine wildlife.


'Stop using the bloody things': pesticides linked to bee collapse now blamed for bird declines


(07/15/2014) In recent years the evidence has piled up that neonicotinoids—a hugely popular group of pesticide—may be at least partly responsible for ongoing bee and pollinator collapse. But new research in the journal Nature find that these pesticides could also be taking a heavy toll on other species, in this case common birds.


558 dead: rhino poaching in South Africa on track to exceed last year's record

(07/14/2014) Poachers have butchered 558 rhinos in South Africa so far this year, approximately a hundred more animals than lost during the same time in 2013.


Only 15 percent of world's biodiversity hotspots left intact


(07/14/2014) The world's 35 biodiversity hotspots—which harbor 75 percent of the planet's endangered land vertebrates—are in more trouble than expected, according to a sobering new analysis of remaining primary vegetation. In all less than 15 percent of natural intact vegetation is left in the these hotspots, which include well-known jewels such as Madagascar, the tropical Andes, and Sundaland.


Stuff of fairy tales: stepping into Europe's last old-growth forest


(07/09/2014) There is almost nothing left of Europe's famed forests, those that provided for human communities for millennia and gave life to the world's most famous fairytales. But straddling the border between Poland and Belarus, the Bialowieza Forest is Europe's last lowland old-growth forest, parts of which have never been cut by man.


Pope Francis: 'this is our sin: we exploit the earth'

(07/08/2014) In Southern Italy over the weekend, Pope Francis reiterated his view that environmental destruction constituted a sin. Visiting the largely agricultural region of Molise, the Pope responded to an address by a local farmer attending university.


From triumph to tragedy: famine could hit world's newest country by August

(07/08/2014) Suffering from a six month civil war, the world's youngest country could begin experiencing famine conditions in the next few weeks, according to an analysis from a group of British aid agencies.


Booming populations, rising economies, threatened biodiversity: the tropics will never be the same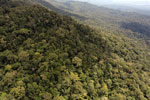 (07/07/2014) For those living either north or south of the tropics, images of this green ring around the Earth's equator often include verdant rainforests, exotic animals, and unchanging weather; but they may also be of entrenched poverty, unstable governments, and appalling environmental destruction. A massive new report, The State of the Tropics, however, finds that the truth is far more complicated.



Page 1 | Page 2 | Page 3 | Page 4 | Page 5 | Page 6 | Page 7 | Page 8 | Page 9 | Page 10 | Page 11 | Page 12 | Page 13 | Page 14 | Page 15 | Page 16 | Page 17 | Page 18 | Page 19 | Page 20 | Page 21 | Page 22 | Page 23 | Page 24 | Page 25 | Page 26 | Page 27 | Page 28 | Page 29 | Page 30