News articles on islands

---
Mongabay.com news articles on islands in blog format. Updated regularly.





Two new frogs discovered in Philippines spur calls for more conservation efforts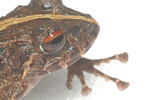 (04/19/2012) Two new frogs have been discovered on the Philippine island of Leyte during a biological survey last year by Fauna and Flora International, which also recorded a wealth of other species. Discovered in November on the island's Nacolod mountain range, the frogs have yet to be named. The Philippines is one of the world's global biodiversity hotspots, yet suffers from widespread deforestation and degradation.


Two-foot-long cloud rat rediscovered after missing for forty years in the Philippines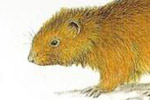 (04/17/2012) Czech computer programmer, Vaclav Rehak, was the first person to see a living Dinagat bushy-tailed cloud rat (Crateromys australis) in nearly forty years, reports GMA News. Rehak was traveling on Dinagat Island with his new wife, Milada Rehakova-Petru, a specialist on Philippine tarsiers, when he stumbled on the rodent, which has only been recorded once by scientists in 1975. Found only on the Dinagat Island, the rodent was feared extinct, but is now imperiled by mining concessions across its small habitat, which is thought to be less than 100 square kilometers.


Police hired by loggers in Papua New Guinea lock locals in shipping containers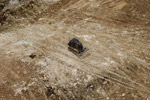 (04/16/2012) Locals protesting the destruction of their forest in Papua New Guinea for two palm oil plantations say police have been sent in for a second time to crack-down on their activities, even as a Commission of Inquiry (COI) investigates the legality of the concession. Traditional landowners in Pomio District on the island East New Britain say police bankrolled by Malaysian logging giant Rimbunan Hijau (RH) have terrorized the population, including locking people in shipping containers for three consecutive nights. The palm oil concessions belongs to a company known as Gilford Limited, which locals say is a front group for RH.


Papua New Guinea halts controversial nickel mine - for now

(04/16/2012) A massive, controversial nickel mine has been shut down in Papua New Guinea due to the environmental concerns of its slurry pipeline, reports Cultural Survival. Inspections of the 83 mile (134 kilometer) slurry pipeline found that it had been built too close to a major highway with spills already impacting traffic. Built by the Chinese state company Metallurgical Construction Corporation (MCC), the Ramu Nickel Mine has been plagued by land issues, labor disputes, and environmental concerns.


Featured video: wild Sumatran elephants on camera trap video

(04/11/2012) A video camera trap project called Eyes on Leuser has captured wonderful footage of a very curious herd of Sumatran elephants (Elephas maximus sumatranus) in the island's Leuser ecosystem. The project has already documented a wealth of species, including imperiled and elusive animals like the Sumatran tiger, marbled cat, and white-winged duck.


"Don't be so silly" about climate change: Mohamed Nasheed on The Daily Show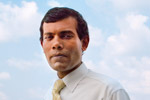 (04/04/2012) Mohamed Nasheed, former president of the Maldives, told the world on The Daily Show Monday night: "Just don't be so silly" about climate change. Nasheed, who in February was forced to resign his presidency, is visiting the U.S. to meet with government officials as well as to push for climate action during the release of a new documentary film about his presidency, entitled The Island President.


Picture of the day: tarsier rescued from palm oil plantation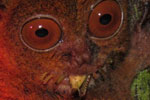 (03/20/2012) Earlier this month, biologists with Danau Girang Field Centre (DGFC) in the Malaysian state of Sabah in Borneo, found and rescued a tarsier from a locally owned palm oil plantation. "For a day, we kept the animal in a cage at the field centre and fed him with insects", explained Alice Miles, a Cardiff University student leading a project on tarsier and slow loris ecology at DGFC.


After illegal logging allegations, certifier lodges complaint against paper giant APP

(03/07/2012) Less than a week after Greenpeace released evidence that protected tree species were being illegally logged and pulped at an Asia Pulp and Paper (APP) mill in Sumatra, a major certifier, the Program for the Endorsement of Forest Certification (PEFC), has lodged a complaint and asked for an investigation. In addition to PEFC's move, the National Geographic Society (NGS), which was found to be sourcing from APP recently, has publicly broken ties with the company, and Greenpeace has handed over its evidence to Indonesian police who told the group there would be an investigation.


Cute baby animal photos of the day: twin Malagasy giant jumping rats born at London Zoo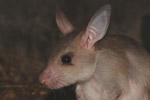 (02/28/2012) Twin Malagasy giant jumping rats (Hypogeomys antimena) were born in the Zoological Society of London's (ZSL) zoo in London this month. Found only on the island of Madagascar, also home to the world's lemurs, these rodents are the biggest on the island. These large rodents take the ecological place of rabbits in Madagascar, but unlike other rodents they form lifelong monogamous pairs and reproduce very slowly.


Scientists recommend marine protected areas for Madagascar

(02/27/2012) With the government of Madagascar planning to increase marine protected areas by one million hectares, a group of researchers have laid out flexible recommendations in a new study in the open access journal PLoS ONE. The researchers employed four different analyses in order to highlight a number of different conservation options, however the different analyses pointed to the need to protect certain areas with high biodiversity, including the Barren Islands' reefs, the reefs of Juan de Nova, the Banc de Leven, and the shallow banks of the Cap Sainte Marie.


Madagascar - The Last Inheritor of Gondwana: Documentary Review

(02/20/2012) Madagascar split from the supercontinent of Gondwana about 150 million years ago. As a result, most of the living creatures in Madagascar are unique to the ecosystems in the island. Madagascar: The Last Inheritor of Gondwana is a documentary that does an excellent job of showing Madagascar's magnificent biodiversity, but falls short in delivering Madagascar's "clear" and "urgent" message.


Innovative conservation: wild silk, endangered species, and poverty in Madagascar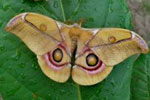 (02/20/2012) For anyone who works in conservation in Madagascar, confronting the complex difficulties of widespread poverty is a part of the job. But with the wealth of Madagascar's wildlife rapidly diminishing— such as lemurs, miniature chameleons, and hedgehog-looking tenrecs found no-where else in the world—the island-nation has become a testing ground for innovative conservation programs that focus on tackling entrenched poverty to save dwindling species and degraded places. The local NGO, the Madagascar Organization of Silk Workers or SEPALI, along with its U.S. partner Conservation through Poverty Alleviation (CPALI), is one such innovative program. In order to alleviate local pressure on the newly-established Makira Protected Area, SEPALI is aiding local farmers in artisanal silk production from endemic moths. The program uses Madagascar's famed wildlife to help create more economically stable communities.


What a Bornean elephant wants: more protected forests and wildlife corridors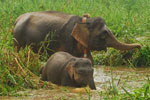 (02/16/2012) Forest fragmentation and destruction is imperiling the Bornean elephant (Elephas maximus borneensis), according to a new paper published in PLoS ONE. Using satellite collars to track the pachyderms for the first time in the Malaysian state of Sabah, scientists have found that the elephants are extremely sensitive to habitat fragmentation from palm oil plantations and logging.


Photo: World's smallest chameleon discovered in Madagascar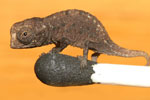 (02/15/2012) Scientists have discovered four new species of super-tiny chameleons in Madagascar, according to a new paper in PLoS ONE. The smallest of the new species, Brookesia micra, is found only on the small island of Nosy Hara and has been dubbed the smallest chameleon in the world, measuring from nose to tail 29 millimeters (1.14 inches) at its largest. Scientists believe it represents a notable example of island dwarfism.


Supernatural beliefs keep hunting sustainable on Indonesian island

(02/02/2012) How do indigenous communities hunt without pushing target species to local extinction? In other words, how have communities retained sustainable practices over countless generations. One answer is given in a new study by the Center for International Forestry Research (CIFOR) and the Center for International Research in Agronomy and Development (CIRAD): supernatural beliefs. Looking at a community of indigenous people on the Indonesian island of Seram, researchers found that supernatural hunting beliefs ensured animals never vanished for good.


Frog perfume? Madagascar frogs communicate via airborne pheromones

(01/25/2012) Researchers have found that some frogs in Madagascar communicate by more than just sound and sight: they create distinct airborne pheromones, which are secreted chemicals used for communicating with others. A paper published in Angewandte Chemie International Edition relates that some male members of the Mantellinae family in Madagascar use large glands on their inner thighs to produce airborne pheromones. Interestingly, the pheromones are structurally similar to those produced by insects. Scientists have identified frogs producing water-borne pheromones before, but this is the first instance of airborne.


Featured video: music in Madagascar to protest illegal logging

(01/22/2012) A new video highlights the plight of Madagascar's protected tropical forests, which are falling prey to illegal logging and foreign contractors. Featuring Razia Said, Malagasy singer and songwriter, the video shows concerts to raise awareness about illegal logging, especially near Maosala National Park.


New book series hopes to inspire research in world's 'hottest biodiversity hotspot'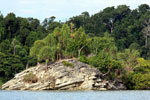 (01/17/2012) Entomologist Dmitry Telnov hopes his new pet project will inspire and disseminate research about one of the world's last unexplored biogeographical regions: Wallacea and New Guinea. Incredibly rich in biodiversity and still full of unknown species, the region, also known as the Indo-Australian transition, spans many of the tropical islands of the Pacific, including Indonesia's Sulawesi, Komodo and Flores, as well as East Timor—the historically famous "spice islands" of the Moluccan Archipelago—the Solomon Islands, and, of course, New Guinea. Telnov has begun a new book series, entitled Biodiversity, Biogeography and Nature Conservation in Wallacea and New Guinea, that aims to compile and highlight new research in the region, focusing both on biology and conservation. The first volume, currently available, also includes the description of 150 new species.


New frog trumps miniscule fish for title of 'world's smallest vertebrate'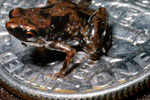 (01/12/2012) How small can you be and still have a spine? Scientists are continually surprised by the answer. Researchers have discovered a new species of frog in Papua New Guinea that is smaller than many insects and dwarfed by a dime. The frog trumps the previously known smallest vertebrate—a tiny fish—by nearly 1 millimeter.


Extreme mouth-sewing protest in Indonesia leads to logging inquiry

(01/09/2012) A protest in which 28 Indonesian sewed their mouths shut has led to an inquiry into a logging concession on Padang Island. The Ministry of Forestry has formed a mediation team to look into the controversial concession, reports Kompas. Around a hundred natives of Padang Island rallied for weeks against the logging concession held by PT Riau Andalan Pulp and Paper (RAPP), which covers 37 percent of the island's total land.


How lemurs fight climate change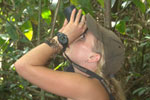 (01/09/2012) Kara Moses may have never become a biologist if not for a coin toss. The coin, which came up heads and decided Moses' direction in college, has led her on a sinuous path from studying lemurs in captivity to environmental writing, and back to lemurs, only this time tracking them in their natural habitat. Her recent research on ruffed lemurs is attracting attention for documenting the seed dispersal capabilities of Critically Endangered ruffed lemurs as well as theorizing connections between Madagascar's lemurs and the carbon storage capacity of its forests. Focusing on the black-and-white ruffed lemur's (Varecia variegata) ecological role as a seed disperser—animals that play a major role in spreading a plant's seeds far-and-wide—Moses suggests that not only do the lemurs disperse key tree species, but they could be instrumental in dispersing big species that store large amounts of carbon.


Critically Endangered Hawaiian monk seals bludgeoned to death


(01/08/2012) To date three Hawaiian monk seals (Monachus schauinslandi), and possibly a fourth mortality under investigation, have been found bludgeoned to death by an as yet undiscovered assailant, reports the Associated Press. Authorities believe the seals may have been killed by local fishermen who fear new regulations meant to save the species from extinction. The seal is currently down to 1,100 individuals.


Will Taiwan save its last pristine coastline?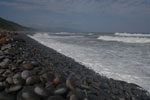 (01/05/2012) Voters in the January 14 Taiwanese presidential election will decide the fate of the island's last pristine wilderness known as the Alangyi Trail. Amongst the three candidates, only one (Tsai Ing-wen from the Democratic Progressive Party) may support the conservation of Alangyi Trail and its coastline. One of the top domestic stories of 2011 were the efforts by the Pingtung County government, indigenous tribes, and NGOs to preserve the Alangyi Trail, according to the Taiwan Environmental Information Center. Alangyi is now a major issue reflecting steadily growing environmental concern amongst the Taiwanese, but its fate is sadly uncertain.


Camera traps snap 35 Javan rhinos, including calves

(01/04/2012) Camera traps have successfully taken photos of 35 Javan rhinos (Rhinoceros sondaicus) in Ujung Kulon National Park. The small population, with an estimated 45 or so individuals, is the species' last stand against extinction. Late last year, a subspecies of the Javan rhino, the Vietnamese rhino (Rhinoceros sondaicus annamiticus), was declared extinct.


Mouths are sewn shut in protest against deforestation in Indonesia

(01/03/2012) Twenty-eight Indonesians have taken the extreme measure of sewing their mouths shut in a protest turned hunger-strike against a forest concession on Padang Island, reports the Jakarta Globe. Around a hundred protesters, mostly natives of Padang Island, have camped outside the Indonesian Senate building since December 19th to protest a logging concession held by PT Riau Andalan Pulp and Paper (RAPP) on their island, which lies off the east coast of Sumatra.


The other side of the Penan story: threatened tribe embraces tourism, reforestation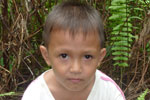 (12/19/2011) News about the Penan people is usually bleak. Once nomadic hunter-gatherers of the Malaysian state of Sarawak on Borneo, the indigenous Penan have suffered decades of widespread destruction of their forests and an erosion of their traditional culture. Logging companies, plantation developments, massive dams, and an ambivalent government have all played a role in decimating the Penan, who have from time-to-time stood up to loggers through blockades, but have not been successful in securing recognition of legal rights to their traditional lands. Yet even as the Penan people struggle against the destruction of their homelands, they are not standing still. Several Penan villages have recently begun a large-scale reforestation program, a community tourism venture, and proclaimed their a portion of their lands a "Peace Park."


Cultural shifts in Madagascar drive lemur-killing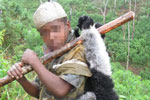 (12/15/2011) Conservationists have often found that some cultural norms, religious beliefs, and taboos play a role in holding back traditional peoples from overusing their environment. Examples of such beliefs include days wherein one cannot hunt or fish, or certain species or regions that are off limits to exploitation. But the influence of the modern world can rapidly extinguish such beliefs, sometimes for the better, in other cases not. In many parts of Madagascar, lemurs are off the menu. These primates, found only in Madagascar, play a big role in Malagasy 'fady' or taboo-related folk stories: lemurs are protectors and, in some cases, even relatives. However, according to a new paper in PLoS ONE an influx of migrants, widespread poverty, lack domestic meat, and poor law enforcement has caused a sudden rise in eating lemurs, many of which are already near-extinction due to habitat loss.


Giant snakes commonly attacked modern hunter-gatherers in Philippines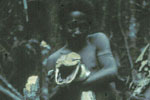 (12/13/2011) Humans have an ambivalent relationship with snakes. The legless reptiles are often feared and reviled, becoming stand-ins for the Devil and movie monster characters; yet many people have grown to love snakes, raising large, even dangerous, specimens as pets. Now, new research suggests that the ecological role between snakes and humans, as well as other primates, is more nuanced than expected. After spending decades living among the Agta Negritos people in the Philippines, anthropologist Thomas Headland has found that the hunter gatherer tribes were quite commonly attacked by reticulated pythons (Python reticulatus), while the people themselves had no qualms with hunting, killing, and consuming python.


Madagascar tree diversity among the highest worldwide



(12/12/2011) In terms of biodiversity, the hugely imperiled forests of Madagascar may be among the world's richest. Researchers estimate that the island off the coast of Africa is home to at least 10,000 tree and shrub species with over 90 percent of them found no-where else in the world. With little baseline data collected on Madagascar's ecosystems, a new study, the first ever of tree diversity in Madagascar lowland rainforests, hopes to begin the process. Published in mongabay.com's open access journal Tropical Conservation Science, the new study surveyed tree species in eastern Madagascar's Betampona Special Reserve.


Wildlife official: palm oil plantations behind decline in proboscis monkeys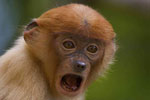 (12/05/2011) The practice of palm oil plantations planting along rivers is leading to a decline in proboscis monkeys (Nasalis larvatus) in the Malaysian state of Sabah on Borneo, says the director of the Sabah Wildlife Department, Laurentius Ambu. Proboscis monkeys, known for their bulbous noses and remarkable agility, depend on riverine forests and mangroves for survival, but habitat destruction has pushed the species to be classified as Endangered by the IUCN Red List.


World's most endangered primate still losing habitat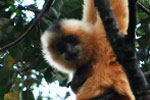 (12/04/2011) Just twenty-three Hainan gibbons (Nomascus hainanus) survive in the world. Confined to a single protected area on a lone island, Hainan gibbons are losing their habitat at a steady rate of 20 hectares per day finds a new study by Greenpeace. In all, nearly a quarter of the Critically Endangered lesser ape's habitat has been lost since 2001.


Photos: two dozen new beetles discovered in Papua New Guinea hotspot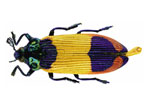 (11/23/2011) Over the past two decades, at least 24 new beetles species have been discovered in a remote mountainous rainforest region of Papua New Guinea by Swedish entomologists Ulf Nylander. Described in the new book Biodiversity, Biogeography and Nature Conservation in Wallacea and New Guinea, the new beetles found in the Aseki Province are all ecologically linked to rotting wood.


One night only: new orchid species surprises scientists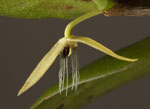 (11/22/2011) A mysterious new orchid blooms for one night only, opening around 10 PM and closing at 10 AM. Discovered on the island of New Britain near Papua New Guinea, the new species is the world's first orchid that flowers only at night. Scientists found the new flower, named Bulbophyllum nocturnum, in a logging concession on the tropical island.


Photos: five wild cat species documented in Sumatran forest imperiled by logging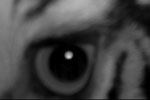 (11/16/2011) A single forest corridor in Sumatra has yielded camera trap photos of five wild cats species, including the Critically Endangered Sumatran tiger (Panthera tigris sumatrae). Photos were also taken of the Sunda clouded leopard (Neofelis diardi), the marbled cat (Pardofelis marmorata), the Asian golden cat (Pardofelis temminckii), and the leopard cat (Prionailurus bengalensis). The five species were all filmed by a WWF camera trap survey in a single forest corridor linking the forest of Bukit Tigapuluh and the Rimbang Baling Wildlife Sanctuary in Riau Province. Unfortunately this forest remains unprotected.


Critically Endangered lemurs disperse seeds, store carbon


(11/13/2011) Many tropical plants depend on other species to carry their progeny far-and-wide. Scientists are just beginning to unravel this phenomenon, known as seed dispersal, which is instrumental in supporting the diversity and richness of tropical forests. Researchers have identified a number of animal seed dispersers including birds, rodents, monkeys, elephants, and even fish. Now a new study in the Journal of Tropical Ecology adds another seed disperser to that list: the Critically Endangered black-and-white ruffed lemur (Varecia variegata). Capable of dispersing big tree species, the black-and-white ruffed lemur may even play a big role in carbon sequestration.


Beetle bonanza: 84 new species prove richness of Indo-Australian islands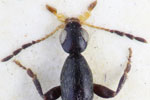 (11/08/2011) Re-examining beetle specimens from 19 museums has led to the discovery of 84 new beetle species in the Macratria genus. The new species span the islands of Indonesia, New Guinea, and the Solomon Islands, tripling the number of known Macratria beetles in the region. "Species of the genus Macratria are cosmopolitan, with the highest species diversity in the tropical rainforests. Only 28 species of this genus were previously known from the territory of the Indo-Australian transition," Dr. Dmitry Telnov with the Entomological Society of Latvia, who discovered the new species, told mongabay.com.


Sober up: world running out of time to keep planet from over-heating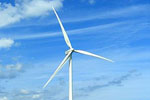 (10/24/2011) If governments are to keep the pledge they made in Copenhagen to limit global warming within the 'safe range' of two degrees Celsius, they are running out of time, according to two sobering papers from Nature. One of the studies finds that if the world is to have a 66 percent chance of staying below a rise of two degrees Celsius, greenhouse gas emissions would need to peak in less than a decade and fall quickly thereafter. The other study predicts that pats of Europe, Asia, North Africa and Canada could see a rise beyond two degrees Celsius within just twenty years.


Toy giant Mattel drops paper from APP and other 'controversial sources'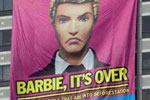 (10/05/2011) The world's biggest toy-maker Mattel has pledged to overhaul its paper sourcing policies after a hard-hitting campaign from Greenpeace linked the toy giant to rainforest destruction in Indonesia by Asia Pulp and Paper (APP). Today, Mattel pledged to increase the use of recycled paper and sustainably-certified fiber to 70 percent by the year's end, and 85 percent by 2015. In addition, the company has said any 'controversial' company engaged in natural forest destruction will be kept out of its supply line, referring to, but not naming directly, APP. Surprisingly, APP told mongabay.com that it 'applauds' Mattel's new commitments.


Satellite imagery confirms Dole destroying national park land for bananas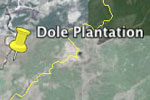 (10/04/2011) Environmental NGOs in Sri Lanka have accused US food giant Dole of illegally growing bananas in Somawathiya National Park, however Dole has denied the charge saying the land in question is 'not in the [park]'. Mongabay.com has received the coordinates of the Dole plantation from an anonymous source in Sri Lanka familiar with the issue, and using Google Earth has found that the plantation in question is clearly inside park boundaries.


US swaps debt for rainforest preservation in Indonesia

(10/02/2011) The US is forgiving $28.5 million in debt to Indonesia for forest preservation efforts in Kalimantan, Indonesian Borneo. The debt-for-nature program is a part of the US Tropical Forest Conservation Act (TFCA).


Dole responds to allegations it is illegally growing bananas in national park

(10/02/2011) Dole Food Company has responded to allegations that it is clearing land in a national park in Sri Lanka known for its population of elephants as well as a number of threatened species. According to reports, the US-based food giant has partnered with a local company, Letsgrow Ltd, to grow bananas for export markets in Somawathiya National Park.


Madagascar asks CITES to regulate rosewood and ebony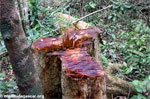 (09/29/2011) Following a logging crisis in 2009 where a number of Madagascar's remaining forests were illegally cut, the African nation has turned to the Convention on International Trade in Endangered Species of Wild Fauna and Flora (CITES) to help regulate 91 species of rosewood and ebony. "Regulating trade in these high-value timber species under CITES will help ensure that the benefits of trade flow to local people and it will also serve the global community by helping conserve these species, which will be to the benefit of entire ecosystems."


Primary forest best for birds in Papua New Guinea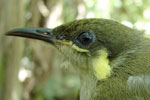 (09/26/2011) A new survey recorded 125 birds in Papua New Guinea's Waria Valley, of which an astounding 43 percent were endemic to the island. The survey, published in mongabay.com's open-access journal Tropical Conservation Science, was the first of its kind for the rainforest-studded valley and found that bird populations were most diverse and abundant in primary forests. The bird surveys were carried out in four different habitats including primary forest, primary forest edges, secondary forest edges, and agricultural landscape.


Blue iguana back from the dead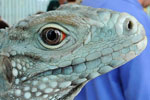 (07/18/2011) The blue iguana (Cyclura lewisi) was once king of the Caribbean Island, Grand Cayman. Weighting in at 25 pounds, measuring over 5 feet, and living for over sixty years, nothing could touch this regal lizard. But then the unthinkable happened: cars, cats, and dogs, along with habitat destruction, dethroned Grand Cayman's reptilian overlord. The lizard went from an abundant population that roamed the island freely to practically assured extinction. In 2002, researchers estimated that two dozen—at best—survived in the wild. Despite the bleak number, conservationists started a last ditch effort to save the species. With help from local and international NGOs, the effort, dubbed the Blue Iguana Recovery Program, has achieved a rarity in conservation. Within nine years it has raised the population of blue iguanas by twenty times: today 500 wild blue iguanas roam Salina Reserve.


Decline in top predators and megafauna 'humankind's most pervasive influence on nature'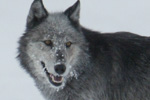 (07/14/2011) Worldwide wolf populations have dropped around 99 percent from historic populations. Lion populations have fallen from 450,000 to 20,000 in 50 years. Three subspecies of tiger went extinct in the 20th Century. Overfishing and finning has cut some shark populations down by 90 percent in just a few decades. Though humpback whales have rebounded since whaling was banned, they are still far from historic numbers. While some humans have mourned such statistics as an aesthetic loss, scientists now say these declines have a far greater impact on humans than just the vanishing of iconic animals. The almost wholesale destruction of top predators—such as sharks, wolves, and big cats—has drastically altered the world's ecosystems, according to a new review study in Science. Although researchers have long known that the decline of animals at the top of food chain, including big herbivores and omnivores, affects ecosystems through what is known as 'trophic cascade', studies over the past few decades are only beginning to reveal the extent to which these animals maintain healthy environments, preserve biodiversity, and improve nature's productivity.


Ant surprises on Murciélago Islands in Costa Rica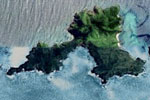 (06/28/2011) The Murciélago Islands are seven small islands off the northwest coast of Costa Rica in the Area de Conservación Guanacaste (ACG), home to one of the largest intact dry tropical forests in Central America. Despite this, few scientists have studied the biodiversity of these small uninhabited islands. A new study in the open access journal Tropical Conservation Science has attempted to rectify this gap by conducting the first survey of insects, specifically ants, on the islands. Researchers were surprised at the richness of ant species on the island: 50 species were documented, only two of which were invasive species.


Endangered Madagascar wildlife on sale in Thailand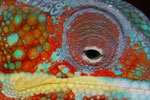 (06/19/2011) Conservation group TRAFFIC uncovered nearly 600 Madagascar reptiles and amphibians on sale in Thai markets, including endangered species and those banned for sale by the Convention on International Trade in Endangered Species of Wild Fauna and Flora (CITES). The animals, representing 24 reptiles species and 9 amphibians, are being sold for the international pet trade. "We know there is a significant ongoing illegal trade in protected species from Madagascar, mainly destined for Asia, which has been exacerbated by the current political situation in the country leading to weaker enforcement of existing laws and safeguarding of protected areas," says Richard Hughes, WWF's Representative in Madagascar.


How do we save the Sumatran rhino?



(06/06/2011) Some conservation challenges are more daunting than others. For example, how do you save a species that has been whittled down to just a couple hundred individuals; still faces threats such as deforestation, poaching and trapping; is notoriously difficult to breed in captivity; and is losing precious time because surviving animals are so few and far-apart that simply finding one another—let alone mating and successfully bringing a baby into the world—is unlikely? This is the uphill task that faces conservationists scrambling to save the Sumatran rhino (Dicerorhinus sumatrensis). A new paper in Oryx, aptly named Now or never: what will it take to save the Sumatran rhinoceros Dicerorhinus sumatrensis from extinction? analyzes the conservation challenge, while putting forth a number of recommendations.


Scientists urge Indonesia to stop road construction in tiger-rich national park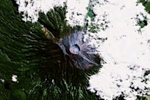 (06/06/2011) The Association for Tropical Biology and Conservation (ATBC) has drafted a resolution urging the Indonesian government to cancel plans to build four 40-foot wide roads through the countries oldest national park, Kerinci Seblat National Park. According to the ATBC, the world's largest professional society devoted to studying and conserving tropical forests, the road-building would imperil the parks' numerous species—many of which are already threatened with extinction—including Sumatra's most significant population of tigers.


Green groups to Japan: don't buy illegally logged wood from Indonesia to aid reconstruction

(05/26/2011) Following Japan's devastating earthquake and tsunami, it needs to rebuild and do so the battered nation has already turned to a neighbor, Indonesia, for timber. However, the Environmental Investigation Agency (EIA) and Indonesian NGO, Telapak, warn that much of the timber that reaches Japan's shores from Indonesia could be illegally logged from rainforests, unless Japan pledges to only purchase legally-certified wood under Indonesia's new assurance system.



Page 1 | Page 2 | Page 3 | Page 4 | Page 5 | Page 6