News articles on islands

---
Mongabay.com news articles on islands in blog format. Updated regularly.





Genetics study sheds light on Chile's most endangered bird


(12/22/2014) A member of the Furnariidae family, the small brown and beige bird possesses rusty "spine-like" tail feathers and inhabits densely vegetated areas. Scientists estimate the total population to range from 140 to 500 individuals. In 2012 the IUCN declared the Masafuera Rayadito to be a Critically Endangered species.


Ocelots live in super densities on Barro Colorado Island

(12/18/2014) By comparing camera trapping findings with genetic samples taken from feces, biologists have determined that the density of ocelots on Barro Colorado Island in Panama is the highest yet recorded. There are over three ocelots per every two square kilometers (0.77 square miles) on the island.


New survey finds surprisingly large population of endangered owl


(12/03/2014) The Anjouan scops owl—an elusive owl found only on its tiny eponymous island—was once considered among the world's most endangered owls, and even the most threatened birds. However, the first in-depth survey of the owls on the island finds that, in fact, the population is far larger than initially estimated.


Island terror attack shuts Colombia's renowned 'blue lizard' park

(11/29/2014) A terror attack by Revolutionary Armed Forces of Colombia (FARC) on facilities on the island of Gorgona has prompted Colombian officials to close the World Heritage site "indefinitely" to tourists. Aviatur, Colombia's largest tourism operator which operates the only lodge on Gorgona, shortly thereafter announced it was suspending all operations on the island.


Gone for good: world's largest earwig declared extinct


(11/19/2014) The world has lost a giant: this week the IUCN Red List officially declared St. Helena giant earwig extinct. While its length of 80 millimeters (3.1 inches) may not seem like much, it's massive for an earwig and impressive for an insect. Only found on the island of St. Helena in the remote southern Atlantic, experts believe the St. Helena giant earwig was pushed to extinction by habitat destruction.


It only took 2,500 people to kill off the world's biggest birds


(11/10/2014) The first settlers of New Zealand killed off nine species of giant birds, known as moas, with a population no bigger than a few thousand people, according to new research published in Nature Communications. The biggest moas stood up to 3.6 meters (12 feet) tall, making these mega-birds the largest animals in the country and contenders for the biggest birds ever.


'Too many people': Philippine island being deforested despite extensive protections


(10/31/2014) About an hour and a half plane ride from the Philippine capital Manila is Palawan, a long, narrow island home to about a quarter of all the animal species found in the country. But the province is losing its forests at a rapid clip due to human population increases, logging, quarrying, mining, and even a huge palm plantation.


Next big idea in forest conservation? Recognize the value of novel forests


(10/23/2014) Think first before you eradicate non-native species says Dr. Ariel E. Lugo, the current director of the International Institute of Tropical Forestry within the USDA Forest Service, based in Puerto Rico. Lugo, an accomplished ecologist, supports the idea that both native and non-native plants have important roles to play in conservation efforts.


Top scientists raise concerns over commercial logging on Woodlark Island


(10/21/2014) A number of the world's top conservation scientists have raised concerns about plans for commercial logging on Woodlark Island, a hugely biodiverse rainforest island off the coast of Papua New Guinea. The scientists, with the Alliance of Leading Environmental Scientists and Thinkers (ALERT), warn that commercial logging on the island could imperil the island's stunning local species and its indigenous people.


New species named after the struggle for same-sex marriage

(10/13/2014) Scientists have named new species after celebrities, fictional characters, and even the corporations that threaten a species' very existence, but a new snail may be the first to be named after a global human rights movement: the on-going struggle for same-sex marriage. Scientists have named the new Taiwanese land snail, Aegista diversifamilia, meaning diverse human families.


Extinction island? Plans to log half an island could endanger over 40 species


(09/22/2014) Woodlark Island is a rare place on the planet today. This small island off the coast Papua New Guinea is still covered in rich tropical forest, an ecosystem shared for thousands of years between tribal peoples and a plethora of species, including at least 42 found no-where else. Yet, like many such wildernesses, Woodlark Island is now facing major changes: not the least of them is a plan to log half of the island.


Indonesia's secret treasures: islands passed over by loggers, hunters and conservationists


(09/14/2014) As our boat sailed towards the forest-clad island, I had no idea what surprise awaited me. A few months ago I was asked to conduct a wildlife survey on a rarely visited island somewhere in Indonesia. For reasons explained below I will not disclose its name. Suffice to say it is one of the thousands of Indonesian islands without people on it. In terms of the wildlife I saw, the absence of people really showed.


Thought wiped out by climate change, 'extinct' snail rediscovered in Seychelles


(09/09/2014) The Aldabra banded snail was declared extinct in 1997 as one of the world's first recorded direct casualties of climate change. But last month, a monitoring team found a population on one of the atoll's islands, surprising the team and giving hope that other species whose habitats are being degraded by climate change may still be able to cling to existence.


Have scientists discovered a new primate in the Philippines?


(08/21/2014) Despite some media reports, scientists have not yet discovered a new species of big-eyed, nocturnal primate—known as tarsiers—in the Philippines. Instead what they have discovered is an intriguing population that is genetically-distinct even from nearby relatives, according to a new open-access paper in PLOS ONE.


New skeleton frog from Madagascar is already Critically Endangered


(08/20/2014) Sometimes all it takes is fewer clicks. Scientists have discovered a new species of frog from Madagascar that stuck out because it "clicked" less during calls than similar species. Unfortunately the scientists believe the new species—dubbed the Ankarafa skeleton frog—is regulated to a single patch of forest, which, despite protected status, remains hugely threatened.


13 newly-discovered birds declared extinct


(08/18/2014) In a recent update of the IUCN Red List, scientists have identified 13 new bird species that have gone extinct since 1500. In total the list now finds that at least 140 bird species gone extinct in the past five hundred years, representing 1.3 percent of the world's total known birds.


Forgotten species: the exotic squirrel with a super tail


(08/13/2014) With among the world's largest tails compared to body-size, the tufted ground squirrel just might be the most exotic squirrel species on the planet. Found only on the island of Borneo, this threatened species is also surrounded by wild tales, including the tenacity to take down a deer for dinner. New research explores the squirrel's monster tail and whether other tales about it may be true.


Indonesia's children see ravaged environment in their future


(08/11/2014) A generation ago, Borneo was one of the wildest places on the planet. But decades of logging and oil palm plantations has changed the landscape of Borneo forever: in fact a recent study found that the island has lost 30 percent of its total forest cover since 1973. In the face of this large-scale environmental destruction, a new study finds that Indonesian Borneo's children have a pessimistic view of their future.


Next big idea in forest conservation? Rewards for reforestation


(07/10/2014) Susie McGuire and Dr. Edward Louis Jr. are the powerhouse team behind the Madagascar Biodiversity Partnership (MBP), an NGO that involves local residents—both human and primate—in reforestation efforts in Madagascar. A conservation geneticist and veterinarian by training, Ed Louis has discovered 21 lemur species and successfully reintroduced two species of locally extinct lemurs back into the wild.


A tale of two fish: cyanide fishing and foreign bosses off Sulawesi's coast (Part I)


(07/08/2014) In spring and summer, after the monsoon storms have passed, the fishing boats set out again from tiny Kodingareng Island in the Spermonde Archipelago off the coast of South Sulawesi. In the afternoon heat, Abdul Wahid joins his fellow fishermen in the narrow shade of the beachfront village houses to check out the daily fish prices.


Booming populations, rising economies, threatened biodiversity: the tropics will never be the same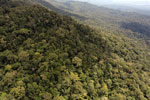 (07/07/2014) For those living either north or south of the tropics, images of this green ring around the Earth's equator often include verdant rainforests, exotic animals, and unchanging weather; but they may also be of entrenched poverty, unstable governments, and appalling environmental destruction. A massive new report, The State of the Tropics, however, finds that the truth is far more complicated.


Scientists discover carnivorous water rat in Indonesia, good example of convergent evolution


(06/19/2014) Researchers have discovered a new carnivorous water rat on the island of Sulawesi that's so unique it represents an entirely new genus. They believe many more new rodent species await discovery in this relatively undisturbed part of Indonesia, but mining and other types of development may threaten vital habitat before it's even surveyed.


Bigger than Mexico? Obama announces major expansion of Pacific protected area


(06/18/2014) President Obama announced yesterday he intends to drastically expand the Pacific Remote Islands Marine National Monument making what will likely be the largest marine protected area on the planet. While the full extent of the ocean park has yet to be determined, it could potentially protect over two million square kilometers, an area larger than Mexico.


Colorful bird on remote Indonesian islands should be classified as distinct species, say scientists

(06/04/2014) A colorful bird found on the Wakatobi islands south of Sulawesi in Indonesia is sufficiently distinct from birds in nearby areas to be classified as a unique species, argue scientists writing in the current issue of the open-access journal PLoS ONE.


Plan to shrink World Heritage forest in Tasmania 'clearly inappropriate,' says IUCN


(05/27/2014) The International Union for Conservation of Nature (IUCN) has roundly criticized Australia's proposal to remove 74,000 hectares of temperate rainforest from the World Heritage Committee. In a report to the global organization, the IUCN argues that the removal of these forests would "impact negatively" on the site's overall value.


Next big idea in forest conservation? Linking public health and environmental degradation


(05/22/2014) Dr. Christopher Golden is an explorer on a mission. As both an epidemiologist and ecologist, he is investigating and expanding the interface between human and ecosystem health. This year, Golden was appointed the Director of Wildlife Conservation Society's HEAL (Health & Ecosystems: Analysis of Linkages) Program.


Epidemic of elephant calf kidnapping hits Sri Lanka, say conservationists


(05/21/2014) In Sri Lanka, an underground wildlife racket has been simmering for a while. And a recent incident has brought it to a boil. On the night of May 1st, a gang attempted to kidnap a wild elephant calf out of the Uduwalawe National Park in Sri Lanka. But tipped off by alert villagers, police and wildlife officers foiled the abduction.


The matrix matters: scientists find surprising biodiversity between forests


(05/20/2014) In human-dominated countryside areas, forests are often fragmented and scattered among a matrix of developments such as plantations and pastures. Scientists have long overlooked the habitat value of these matrices. However, according to a recent study published in Nature, the biodiversity of altered countryside areas that exist between islands of fragmented forests can be significant and deserving of conservation attention.


Vazaha is Malagasy for 'gringo': Conservation, national identity, and conflicting interest in Madagascar


(05/15/2014) In the fight for conservation Madagascar is without a doubt on the front lines. Not only are most of its forests already destroyed—with a mere 10% of intact forest remaining at best—but there's still much to lose in what remains. Madagascar is listed as having the third highest primate diversity in the world, with all primate species being lemurs.


Scientists uncover new marine mammal genus, represented by single endangered species


(05/14/2014) This is the story of three seals: the Caribbean, the Hawaiian, and the Mediterranean monk seals. Once numbering in the hundreds of thousands, the Caribbean monk seal was a hugely abundant marine mammal found across the Caribbean, and even recorded by Christopher Columbus during his second voyage, whose men killed several for food.


Papua New Guinea pledges to cancel massive land grabs by timber companies

(04/29/2014) Papua New Guinea's Prime Minister, Peter O'Neill, released a statement last week saying that hugely controversial land leases under the country's Special Agricultural and Business Leases (SABLs) will be cancelled if they are found to be run for extracting timber.


Loggers plan to clear 20 percent of tropical island paradise


(04/28/2014) Seven years ago, a palm oil company set its eyes on Woodlark Island—a small rainforest island nearly 200 miles off the coast of Papua New Guinea—but was rebuked by the local populace. But locals and conservationists who spoke to mongabay.com at the time felt that wouldn't be the end of it: they were right. Recently, a company, Karridale Limited, has landed machinery on the island.


Australians rally to save World Heritage Site from chopping block

(04/28/2014) Yesterday, nearly 2,000 people held a rally to show support for a Tasmanian forest that the Australian government wants stripped of its UNESCO World Heritage Sites and logged.


Giant ibis, little dodo, and the kakapo: meet the 100 weirdest and most endangered birds


(04/10/2014) The comic dodo, the stately great auk, the passenger pigeon blotting out the skies: human kind has wiped out nearly 200 species of birds in the last five hundred years. Now, if we don't act soon we'll add many new ones to the list: birds such as the giant ibis, the plains-wanderer, and the crow honeyeater. And these are just a few of the species that appear today on the long-awaited EDGE list.


Scientists discover new gecko hanging-on in single forest fragment


(02/17/2014) Scientists have identified a new species of day gecko that is the largest in its genus (Cnemaspis) to be found in Sri Lanka. To date, it has been observed only within the Rammalakanda Reserve in southern Sri Lanka, an area spanning just 1,700 hectares, raising questions about the viability of this population and hence the species' long-term prospects.


On edge of extinction, could drones and technology save the Little Dodo?


(02/10/2014) Almost nothing is known about the little dodo, a large, archaic, pigeon-like bird found only on the islands of Samoa. Worse still, this truly bizarre bird is on the verge of extinction, following the fate of its much more famous relative, the dodo bird. Recently, conservationists estimated that fewer than 200 survived on the island and maybe far fewer; frustratingly, sightings of the bird have been almost non-existent in recent years. But conservation efforts were buoyed this December when researchers stumbled on a juvenile little dodo hanging out in a tree. Not only was this an important sighting of a nearly-extinct species, but even more so it proved the species is still successfully breeding. In other words: there is still time to save the species from extinction so long as conservationists are able to raise the funds needed.


A series of oil spills sully Caribbean paradise, coating mangroves and wildlife (photos)


(01/29/2014) On December 17th, officials first discovered a massive oil spill in the Caribbean-island nation of Trinidad and Tobago. Since then, a series of oil spills have been discovered, coating beaches, sullying mangrove forests, and very likely decimating wildlife in Trinidad's Gulf of Paria. The oil spills have been linked to the state-owned oil company, Petrotrin, which has claimed that sabotage is behind at least two of the spills. However Trinidad and Tobago's Environmental Management Authority has recently slapped the company with a $3.1 million fine by for the damage, while some politicians have called for an independent investigation into the slew of spills.


Madagascar's most famous lemur facing big threats


(12/18/2013) The ring-tailed lemur (Lemur catta), perhaps the most well-known of Madagascar's endemic animals, is facing a "very high" risk of extinction in the wild. The Madagascar Section of the IUCN Primate Specialist Group reassessed the Red List status of ring-tailed lemurs and upgraded the species from Near-Threatened (2008) to Endangered (2012). Ring-tailed lemurs are facing extinction in some parts of Madagascar because of continued habitat loss, and more recently, species exploitation.


Asian elephants depend on shifting cultivation during the dry season

(12/16/2013) Asian elephants (Elephas maximus) have co-existed with human practices for thousands of years, including shifting cultivation. Shifting agriculture encompasses a variety of different practices that involve abandoning plots for periods of time to allow natural vegetation to grow. The practice consists of cutting and burning the natural vegetation at the end of the dry season and cultivating with the rains. Harvesting is completed by the end of the wet season.


Like ancient humans, some lemurs slumber in caves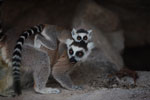 (12/05/2013) After playing, feeding, and socializing in trees all day, some ring-tailed lemurs (Lemur catta) take their nightly respite in caves, according to a new study in Madagascar Conservation and Development. The findings are important because this is the first time scientists have ever recorded primates regularly using caves (see video below).


Scientists identify 137 protected areas most important for preserving biodiversity


(11/14/2013) Want to save the world's biodiversity from mass extinction? Then make certain to safeguard the 74 sites identified today in a new study in Science. Evaluating 173,000 terrestrial protected areas, scientists pulled out the most important ones for global biodiversity based on the number of threatened mammals, birds, and amphibians found in the parks. In all they identified 137 protected areas (spread over 74 sites as many protected areas were in the same region) in 34 countries as 'irreplaceable.'


Beetles in the spotlight: a new species of burying beetle from the Solomon Islands Archipelago


(11/07/2013) If you thought of the little beetle that you saw the other day as just a 'regular one' then this might interest you. Scientists from the University of Alaska discovered Nicrophorus efferens, a new species of burying beetle from Solomon Islands. Studying six adult specimens borrowed from the Bernice Pauahi Bishop Museum of Hawaii (BPBM), Dr Sikes and Tonya Mousseau describe the new species in a detailed taxonomic assessment published in the journal Zookeys, and how it differs from two closely related species of the Solomon Islands.


World's most cryptic feline photographed in logging concession


(11/04/2013) The bay cat is arguably the world's least-known member of the cat family (Felidae). Although first described by scientists in 1874, no photo existed of a living specimen until 1998 and a wild cat in its rainforest habitat wasn't photographed until five years later. Given this, scientists with Zoological Society of London (ZSL) and Imperial College London were taken aback when their remote camera traps captured numerous photos of these elusive cats hanging out in a commercial logging concession in Sabah, a state in Malaysian Borneo.


Scientists identify individual lizards by their irises


(10/29/2013) Institutions and governments have been scanning human irises for years to verify one's identity—Google has been using this method since 2011—but could iris-scanning be employed on other species as well? According to a new study in Amphibia-Reptila, the answer is 'yes.' Scientists have recently employed iris scanning to visually distinguish individuals of an imperiled gecko subspecies (Tarentola boettgeri bischoffi) found on Portugal's Savage Islands off the coast of Western Sahara. l.


'Lost' bird rediscovered in New Caledonia along with 16 potentially new species (photos)


(10/29/2013) In early 2011, Conservation International (CI) dubbed the forests of New Caledonia the second-most imperiled in the world after those on mainland Southeast Asia. Today, CI has released the results of a biodiversity survey under the group's Rapid Assessment Program (RAP) to New Caledonia's tallest mountain, Mount Panié. During the survey researchers rediscovered the 'lost' crow honeyeater and possibly sixteen new or recently-described species. Over 20 percent larger than Connecticut, New Caledonia is a French island east of Australia in the Pacific Ocean.


First study of little-known mammal reveals climate change threat


(10/28/2013) One of the world's least-known flying foxes could face extinction by rising seas and changing precipitation patterns due to global warming, according to a new study in Zookeys. The research, headed by Donald Buden with the College of Micronesia, is the first in-depth study of the resident bats of the remote Mortlock Islands, a part of the Federated States of Micronesia.


Meeting the mammal that survived the dinosaurs


(10/14/2013) So, here I am, running in a forest at night over 2,000 miles from home. This forest—dry, stout, and thorny enough to draw blood—lies just a few miles north of a rural town in the western edge of the Dominican Republic on the border with Haiti. I'm following—or trying to keep pace with—a local hunter and guide as we search for one of the world's most bizarre mammals. It's an animal few people have heard of, let alone actually seen; even most Dominicans don't readily recognize its name or picture. But I've been obsessed with it for six years: it's called a "solenodon," more accurately the Hispaniolan solenodon or its (quite appropriate) scientific name, Solenodon paradoxus.


Bornean elephant meets palm oil: saving the world's smallest pachyderm in a fractured landscape


(10/01/2013) In the Malaysian state of Sabah, where most conservation students are still foreigners—either European or American—Nurzahafarina Othman stands out: not only is she Malaysian, a Muslim, and a mother of a young daughter, but she's rapidly becoming a top researcher and champion for the world's smallest elephant: the Bornean elephant (Elephas maximus borneensis). Although sometimes described as a pygmy elephant, they still weigh 2,000 kilograms (4,400 pounds). The origin of these 'tiny' elephants in Malaysian Borneo have baffled scientists for decades.


President's pledge to ban commercial fishing around Pacific island nation slow to materialize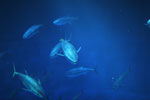 (09/23/2013) In 2010 President Anote Tong of Kiribati made a historic pledge, committing to protect the waters around his island nation in a massive marine protected area. He said the gesture represented Kiribati's contribution to protecting the environment and he urged industrial countries to do the same by cutting their greenhouse gas emissions, which threaten low-lying islands with rising sea levels. The commitment raised Tong's profile, winning him international accolades, and boosted the tiny country's standing in the fight against climate change. But since 2010 questions have begun to emerge about the extent of Tong's commitment.


Scientists outline how to save nearly 70 percent of the world's plant species

(09/05/2013) In 2010 the Convention on Biological Diversity (CBD) pledged to set aside 17 percent of the world's land as protected areas in addition to protecting 60 percent of the world's plant species—through the Global Strategy for Plant Conservation (GSPC)—by 2020. Now a new study in Science finds that the world can achieve both ambitious goals at the same time—if only we protect the right places. Looking at data on over 100,000 flower plants, scientists determined that protecting 17 percent of the world's land (focusing on priority plant areas) would conserve 67 percent of the world's plants.


Trinidad and Tobago: a biodiversity hotspot overlooked


(08/26/2013) The two-island nation of Trinidad and Tobago in the Caribbean (just off the coast of Venezuela) may be smaller than Delaware, but it has had an outsized role in the history of rainforest conservation as well as our understanding of tropical ecology. Home to an astounding number of tropical ecosystems and over 3,000 species and counting (including 470 bird species in just 2,000 square miles), Trinidad and Tobago is an often overlooked gem in the world's biodiversity.


Last disease-free Tasmanian devils imperiled by mine


(08/07/2013) The federal environment minister, Mark Butler, has given the go-ahead to a controversial mine that the courts halted amid concerns it could drastically affect the last stronghold of the Tasmanian devil. Butler said he had granted approval to Shree Minerals to proceed with its iron ore mine at Nelson Bay River in the north-west of Tasmania, subject to 30 conditions.


Featured video: Sumatra's last elephants versus palm oil

(08/05/2013) A new video by The Ecologist documents the illegal destruction of the Leuser protected area in Sumatra for palm oil production, a vegetable oil which has become ubiquitous in many mass-produced foods and cosmetics. The destruction of the forest has pushed elephants and people together, leading to inevitable conflict with casualties on both sides. Elephants are increasingly viewed as agricultural pests for crop-raiding while locals—some of them squatting in protected land—lack the means and resources to keep elephants at bay. Meanwhile, palm oil plantations often see elephants as a threat to the palms.


The iguana man: saving the reptilian kings of the Bahamas


(08/01/2013) Before the arrival of humans—with their dogs, cats, and wild pigs—the northern Bahamian rock iguana ruled its home range, being pound-for-pound among the biggest land animals on the islands. In these ecosystems, the iguana's were the mega-grazers, the bison and elk of the Caribbean one might say. But hunting by humans, invasive species, and habitat loss knocked the king from its throne: pushing it into smaller habitats and decimating its population. Today the three subspecies of the northern Bahamian rock iguana (Cyclura cychlura) hang by a thread. And now a new threat is rising: poorly-regulated tourism, including iguana feeding.


Dominican Republic sends bulldozers to destroy wildlife reserve, home to endangered species


(07/23/2013) Last Wednesday, bulldozers entered the Loma Charco Azul Biological Reserve (LCABR) in the Dominican Republic and began clearing vegetation for agricultural development. The move stunned local conservationists who had not been notified ahead of time of the project. Although Charco Azul Biological Reserve is home to a wealth of threatened species—including the world's largest population of the Critically Endangered Ricordi's iguana (Cyclura ricordi)—the destruction of the reserve was signed off by the Dominican Republic's Minister of the Environment, Bautista Rojas Gómez.


The hidden Caribbean: sustainable tourism arrives in the Dominican Republic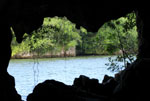 (07/18/2013) Finding true ecotourism companies isn't easy. While the tourism industry worldwide has latched onto the term 'ecotourism,' in many cases it's more propaganda than reality. Especially in heavily-touristed areas—like the Caribbean Islands—it's difficult to find efforts that are actually low impact, sustainable as possible, and educational. However, some companies are beginning to make headway in a region known for all-inclusive resorts and big cruises. One such company is the relatively young Explora! Ecotour in the Dominican Republic, run by passionate naturalists, Manny Jimenes and Olyenka Sang.


Conservationists work to give South Georgia back to the birds


(07/18/2013) A team on South Georgia has successfully completed the world's largest rodent eradication in an effort to rid the British territory of millions of rats and mice. Against the backdrop of an approaching Antarctic winter between February and May, three helicopters encountered perilous flying conditions while peppering the southern Atlantic island with 183 tonnes of the poison Brodifacoum. The team of 25 baited an area of 224 sq miles (580 sq km). The area targeted dwarfed the previous largest rodent eradication, on New Zealand's Campbell Island, by five times.


Tigers, orangutans, rhinos: Sumatra's big mammals on the edge of extinction

(06/12/2013) Karman Lubis's body was found near where he had been working on a Sumatran rubber plantation. His head was found several days later a mile away and they still haven't found his right hand. He had been mauled by a Sumatran tiger that has been living in Batang Gadis National Park and he was one of five people killed there by tigers in the last five years.


Conserving the long-neglected freshwater fish of Borneo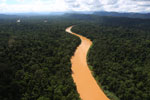 (06/11/2013) Borneo is a vast tropical island known for orangutans, rhinos, elephants, sun bears, proboscis monkeys, hornbills, and ubiquitous leeches. Conservationists have championed all of these species (aside from the leeches) in one way or another, but like many tropical regions Borneo's freshwater species have long been neglected, despite their rich biodiversity and importance to local people. But a new organization, the Kinabatangan River Spirit Initiative, is working to change that.


Saving the Tenkile: an expedition to protect one of the most endangered animals you've never heard of


(06/05/2013) The tenkile, or the Scott's tree kangaroo (Dendrolagus scottae) could be a cross between a koala bear and a puppy. With it's fuzzy dark fur, long tail and snout, and tiny ears, it's difficult to imagine a more adorable animal. It's also difficult to imagine that the tenkile is one of the most endangered species on Earth: only an estimated 300 remain. According to the Tenkile Conservation Alliance (TCA), the tenkile's trouble stems from a sharp increase of human settlements in the Torricelli mountain range. Once relatively isolated, the tenkile now struggles to avoid hunters and towns while still having sufficient range to live in.


Loris champion: conserving the world's most surprising primate family


(06/04/2013) Before Anna Nekaris began championing the cause of the world's lorises, little was known about this cryptic family of large-eyed, nocturnal, insect-eating, venomous primates. Nekaris, with Oxford Brookes University and founder of the Little Fireface project, has been instrumental in documenting rarely-seen loris behavior, establishing conservation programs, and identifying new species of these hugely-imperiled Asian primates.


Monitor lizards vanishing to international trade in pets and skins


(06/04/2013) The world's monitor lizards remind us that the world was once ruled by reptiles: this genus (Varanus) includes the world's biggest lizards, such as the stunning Komodo dragon and many other island kings. A large number beautifully-colored and patterned, these lizards are known for their intelligence and their apex role in many island food chains. However, a new study finds that the world's monitors, especially those in Southeast Asia, are vanishing due to the international pet trade and for their skins, which are turned into handbags and straps for watches. Meanwhile the rapid destruction of their rainforest homes is exacerbating the situation.


Scientists describe over 100 new beetles from New Guinea


(06/03/2013) In a single paper, a team of researchers have succinctly described 101 new species of weevils from New Guinea, more than doubling the known species in the beetle genus, Trigonopterus. Since describing new species is hugely laborious and time-intensive, the researchers turned to a new method of species description known as 'turbo-taxonomy,' which employs a mix of DNA-sequencing and taxonomic expertise to describe species more rapidly.


Local economy ruined by pesticide pollution in the Caribbean


(05/29/2013) On 15 April more than 100 fishermen demonstrated in the streets of Fort de France, the main town on Martinique, in the French West Indies. In January they barricaded the port until the government in Paris allocated €2m ($2.6m) in aid, which they are still waiting for. The contamination caused by chlordecone, a persistent organochlorine pesticide, means their spiny lobsters are no longer fit for human consumption. The people of neighboring Guadeloupe are increasingly angry for the same reason. After polluting the soil, the chemical is wreaking havoc out at sea, an environmental disaster that now threatens the whole economy.


Indonesia's largest coal plant will be built despite protests, minister says

(05/26/2013) Indonesia will go ahead with construction of what is set to be its largest coal-fired power plant in Batang, Central Java next year, a senior government official has said, downplaying opposition from environmental groups and the local community. Developers have struggled to acquire the approximately 200 hectares of land needed for the planned PLTU Batang plant, which would have a 2000 megawatt (MW) capacity. Residents of five villages have protested the project, with some refusing to release their land on fears of potential environmental damage to the area. Environmental groups also oppose the plant, saying it overlaps with a marine protected area and runs counter to President Susilo Bambang Yudhoyono's commitment to reduce carbon emissions.


Scientists capture one of the world's rarest big cats on film (photos)


(05/21/2013) Less than a hundred kilometers from the bustling metropolis of Jakarta, scientists have captured incredible photos of one of the world's most endangered big cats: the Javan leopard (Panthera pardus melas). Taken by a research project in Gunung Halimun-Salak National Park, the photos show the magnificent animal relaxing in dense primary rainforest. Scientists believe that fewer than 250 mature Javan leopard survive, and the population may be down to 100.


Could the Tasmanian tiger be hiding out in New Guinea?


(05/20/2013) Many people still believe the Tasmanian tiger (Thylacinus cynocephalus) survives in the wilds of Tasmania, even though the species was declared extinct over eighty years ago. Sightings and reports of the elusive carnivorous marsupial, which was the top predator on the island, pop-up almost as frequently as those of Bigfoot in North America, but to date no definitive evidence has emerged of its survival. Yet, a noted cryptozoologist (one who searches for hidden animals), Dr. Karl Shuker, wrote recently that tiger hunters should perhaps turn their attention to a different island: New Guinea.


Pacific islanders are the 'victims of industrial countries unable to control their carbon dioxide emissions'

(05/15/2013) With islands and atolls scattered across the ocean, the small Pacific island states are among those most exposed to the effects of global warming: increasing acidity and rising sea level, more frequent natural disasters and damage to coral reefs. These micro-states, home to about 10 million people, are already paying for the environmental irresponsibility of the great powers.


Industrialized fishing has forced seabirds to change what they eat


(05/14/2013) The bleached bones of seabirds are telling us a new story about the far-reaching impacts of industrial fisheries on today's oceans. Looking at the isotopes of 250 bones from Hawaiian petrels (Pterodroma sandwichensis), scientists have been able to reconstruct the birds' diets over the last 3,000 years. They found an unmistakable shift from big prey to small prey around 100 years ago, just when large, modern fisheries started scooping up fish at never before seen rates. The dietary shift shows that modern fisheries upended predator and prey relationships even in the ocean ocean and have possibly played a role in the decline of some seabirds.


Five percent of ploughshare tortoise population perishes after botched smuggling attempt

(05/14/2013) In March, two people were caught attempting to smuggle 54 ploughshare tortoises (Astrochelys yniphora) into Thailand. Listed as Critically Endangered, the tortoises' wild population is down to approximately 400-500 animals in its native Madagascar, meaning the smugglers were attempting to move over 10 percent of the total population. Now, the Scientific American blog Extinction Countdown reports that nearly half of the smuggled tortoises have died of unknown causes.


The Hawaiian silversword: another warning on climate change


(05/06/2013) The Hawaiian silversword (Argyroxyphium sandwicense), a beautiful, spiny plant from the volcanic Hawaiian highlands may not survive the ravages of climate change, according to a new study in Global Change Biology. An unmistakable plant, the silversword has long, sword-shaped leaves covered in silver hair and beautiful flowering stalks that may tower to a height of three meters.


Hibernating primates: scientists discover three lemur species sleep like bears


(05/02/2013) Bears do it, bats do it, and now we know lemurs do it too: hibernate, that is. Since 2005, scientists have known that the western fat-tailed dwarf lemur hibernates, but a new study in Scientific Reports finds that hibernation is more widespread among lemurs than expected. At least two additional lemur species—Crossley's dwarf lemur and Sibree's dwarf lemur—have been discovered hibernating. So far lemurs, which are only found on the island of Madagascar, are the only primates known to undergo hibernation, raising curious questions about the relationship between lemur hibernation and more well-known deep sleepers.


Drill baby drill! The fate of African biodiversity and the monkey you've never heard of


(05/02/2013) Equatorial Guinea is not a country that stands very large in the American consciousness. In fact most Americans think you mean Papua New Guinea when you mention it or are simply baffled. When I left for Bioko Island in Equatorial Guinea, I also knew almost nothing about the island, the nation, or the Bioko drills (Mandrillus leucophaeus poensis). The subspecies of drill is unique to Bioko Island and encountering them was an equally unique experience. I initially went to Bioko as a turtle research assistant but ended up falling in love with the entire ecosystem, especially the Bioko drills as I tagged along with drill researchers.


13 year search for Taiwan's top predator comes up empty-handed

(05/01/2013) After 13 years of searching for the Formosan clouded leopard (Neofelis nebulosa brachyura), once hopeful scientists say they believe the cat is likely extinct. For more than a decade scientists set up over 1,500 camera traps and scent traps in the mountains of Taiwan where they believed the cat may still be hiding out, only to find nothing.


World's rarest duck on the rebound in Madagascar


(05/01/2013) After a final sighting in 1991, the Madagascar pochard was thought to have vanished for good. But this diving duck was rediscovered in 2006 when a flock of 22 individuals was found on Lake Matsaborimena in northern Madagascar by conservationists during an expedition. Soon after Madagascar pochard eggs were taken and incubated in a joint captive breeding program by Durrell, the Wildfowl & Wetlands Trust (WWT), the Peregrine Fund, Asity Madagascar, and Madagascar government, which recently announced that the population—both captive and wild—has nearly quadrupled.


Bizarre, little-known carnivore sold as illegal pet in Indonesian markets (photo)


(04/24/2013) Few people have ever heard of the Javan ferret-badger, but that hasn't stopped this animal—little-known even to scientists—from being sold in open markets in Jakarta according to a new paper in Small Carnivore Conservation. The Javan ferret-badger (Melogale orientalis) is one of five species in the ferret-badger family, which are smaller than proper badgers with long bushy tails and elongated faces; all five species are found in Asia.


Saviors or villains: controversy erupts as New Zealand plans to drop poison over Critically Endangered frog habitat


(04/10/2013) New Zealand's Department of Conservation (DOC) is facing a backlash over plans to aerially drop a controversial poison, known as 1080, over the habitat of two endangered, prehistoric, and truly bizarre frog species, Archey's and Hochsetter's frogs, on Mount Moehau. Used in New Zealand to kill populations of invasive mammals, such as rats and the Australian long-tailed possum, 1080 has become an increasingly emotive issue in New Zealand, not just splitting the government and environmentalists, but environmental groups among themselves. Critics allege that the poison, for which there is no antidote, decimates local animals as well as invasives, while proponents say the drops are the best way to control invasive mammals that kill endangered species like birds and frogs and may spread bovine tuberculosis (TB).


Sumatran rhino population plunges, down to 100 animals



(04/08/2013) Less than 100 Sumatran rhinos survive in the world today, according to a bleak new population estimate by experts. The last survey in 2008 estimated that around 250 Sumatran rhinos survived, but that estimate now appears optimistic and has been slashed by 60 percent. However conservationists are responding with a major new agreement between the Indonesian and Malaysian governments at a recent summit by the International Union for Conservation of Nature's Species Survival Commission (IUCN SSC).


New giant tarantula that's taken media by storm likely Critically Endangered (photos)


(04/04/2013) Described by a number of media outlets as "the size of your face" a new tree-dwelling tarantula discovered in Sri Lanka has awed arachnophiliacs and terrified arachnophobes alike. But the new species, named Raja's tiger spider (Poecilotheria rajaei), is likely Critically Endangered according to the scientist that discovered it in northern Sri Lanka.


Featured video: in-depth look at Madagascar's Ranomafauna National Park

(04/03/2013) A new film Nosy Maitso takes a look at the people, researchers, and wildlife connected to Madagascar's Ranomafauna National Park. Apart of a World Heritage Site, the park was established in 1991 after a new species of lemur, the golden bamboo lemur (Hapalemur aureus), was discovered in its forests in the 1980s. The golden bamboo lemur is currently listed as Endangered by the IUCN Red List.


Scientists discover new wasp species in a field box from the 1930s (photos)


(04/03/2013) Searching through materials at the Natural History Museum in Paris, Simon van Noort recently came across a long-neglected field box of wasp specimens. Collected 80 years earlier by André Seyrig in Madagascar, the box contained several specimens of wasp in the Paramblynotus genus. The big surprise: wasps in this genus had never before been seen in Madagascar.


Sumatran rhino found in Kalimantan after unseen in region for 20 years

(04/02/2013) Conservationists working to save the Sumatran rhino—one of the world's most imperiled mammals—heard good news this week as WWF-Indonesia has found evidence of at least one Sumatran rhino persisting in the Indonesian state of Kalimantan, located on the island of Borneo. Small populations of Sumatran rhinos (Dicerorhinus sumatrensis) survive on Sumatra and on Borneo (in the Malaysian state of Sabah), but this is the first time scientists have confirmed the presence of the notoriously shy animal in Kalimantan in over two decades.


Proposed coal plant threatens Critically Endangered Philippine cockatoo


(04/02/2013) One kilometer off the Philippine island of Palawan lies the Rasa Island Wildlife Sanctuary; here forest grows unimpeded from a coral island surrounded by mangroves and coral reefs. Although tiny, over a hundred bird species have been recorded on the island along with a major population of large flying foxes, while in the waters below swim at least 130 species of coral fish, three types of marine turtles, and that curious-looking marine mammal, dugongs. Most importantly, perhaps, the island is home to the world's largest population of Philippine cockatoos (Cacatua haematuropygia), currently listed as Critically Endangered. But, although uninhabited by people, Rasa Island may soon be altered irrevocably by human impacts.


Humans killed over 10 percent of the world's bird species when they colonized the Pacific Islands


(03/25/2013) Around 4,000 years ago intrepid Polynesian seafarers made their way into an untamed wilderness: the far-flung Pacific Islands. Over a thousands or so years, they rowed from one island to another, stepping on shores never yet seen by humans. While this vast colonization brought about a new era of human history, it also ended the existence of well-over a thousand bird species according to a new study in the Proceedings of the National Academy of Sciences (PNAS).


Ant communities more segregated in palm oil plantations than rainforest


(03/21/2013) Ants are an important ecological group in both degraded and natural habitats. They interact with many other species and mediate a range of ecological processes. These interactions are often interpreted in the context of ant mosaics, where dominant species form strict territories, keeping other ants out. This segregation between ant species is well-documented in monoculture plantations. Now new research published in Ecography has shown that these changes are driven by the replacement of rainforests with monocultures and not the arrival of non-native species.


Scientists discover 8 new frogs in one sanctuary, nearly all Critically Endangered (photos)


(03/21/2013) Two surveys in the mountainous forests of Sri Lanka's Peak Wilderness Sanctuary have uncovered eight new species of frogs, according to a massive new paper in the Journal of Threatened Taxa. While every year over a hundred new amphibians are discovered, eight new discoveries in a single park is especially notable. Sri Lanka is an amphibian-lovers paradise with well over 100 described species, most of which are endemic, i.e. found only on the small island country. Unfortunately the country has also seen more frog extinctions than anywhere else, and seven of the eight new species are already thought to be Critically Endangered.


Video uncovers top level corruption in Sarawak over indigenous forests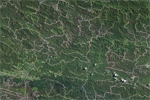 (03/20/2013) Tax evasion, kick-backs, bribery, and corruption all make appearances in a shocking new undercover video by Global Witness that shows how top individuals in the Sarawak government may be robbing the state of revenue for their own personal gain. Anti-corruption groups have believed that corruption has been rife in the Malaysian state of Sarawak for decades, but Global Witness says their investigation offers undeniable proof.


Invasive plants hurt locals in Mauritius

(03/18/2013) Native species on the island of Mauritius have long had to deal with invasive species. In fact, invasives likely played a major role in the extinction of the Mauritius' most famous resident, the dodo. While scientists have long cataloged the impact of invasive animals on island wildlife, there has been less clarity when it comes to invasive plants. However, a new paper in mongabay.com's open access journal Tropical Conservation has found that invasive plants do indeed negatively impact local species.


The Role of Science for Conservation - book review

(03/18/2013) The Role of Science for Conservation, edited by Matthias Wolff and Mark Gardner, celebrates Charles Darwin's Bicentennial and 50 years of research by the Charles Darwin Foundation in The Galápagos, Ecuador.


Starry frog rediscovered after thought extinct for 160 years (photos)


(03/07/2013) In 1853 Edward Frederick Kelaart, a physician and naturalist, collected a strange frog on the island of Sri Lanka then a British colony known as Ceylon. The specimen was a large shrub frog (about 2 inches or 5.5 centimeters long) with black-outlined white specks on lime-green skin. He dubbed it "starry" after its pale specks, but that was last anyone heard of it. Even the holotype—the body of the amphibian collected by Kelaart—went missing. Fast forward nearly 160 years—two world wars, Sri Lanka's independence, and a man on the moon—when a recent expedition into Sri Lanka's Peak Wilderness rediscovered a beguiling frog with pinkish specks.


Extinction warning: racing to save the little dodo from its cousin's fate


(03/04/2013) Sometime in the late 1600s the world's last dodo perished on the island of Mauritius. No one knows how it spent its final moments—rather in the grip of some invasive predator or simply fading away from loneliness—but with its passing came an icon of extinction, that final breath passed by the last of its kind. The dodo, a giant flightless pigeon, was a marvel of the animal world: now another island ground pigeon, known as the little dodo, is facing its namesake's fate. Found only in Samoa, composed of ten islands, the bird has many names: the tooth-billed pigeon, the Manumea (local name), and Didunculus ("little dodo") strigirostris, which lead one scientist to Christen it the Dodlet. But according to recent surveys without rapid action the Dodlet may soon be as extinct as the dodo.


Tokelau, 1st county with 100% renewable energy, leads call for climate action

(03/02/2013) The tiny territory of Tokelau is today leading a call by 14 Pacific island nations for the world to take action to stop climate change.


Unique song reveals new owl species in Indonesia


(02/13/2013) Want to find a new species of owl? Just listen. A unique whistling call has led scientists to discover a new owl on the Indonesian island of Lombok, according to a new study in PLoS ONE. Two scientific expeditions, occurring separately but within a few days of each other, both noticed something different about the calls coming from owls on Lombok.


Catching Borneo's mysterious wild cats on film


(02/07/2013) In my childhood's biology books from the 50's, the Australian marsupial tiger Thylacine is classified rare but alive. Today we know that the last thylacine died in a Tasmanian zoo 7th September, 1936, after a century of intensive hunting encouraged by bounties. The local government had finally introduced official protection 59 days before the last specimen died. Despite the optimism in my old books, no more thylacines were ever found. No film of it in the wild exists.


Beyond the resorts: traveling the real and wild Dominican Republic (photos)


(01/29/2013) For its stunning variety of ecosystems, the Dominican Republic is like a continent squished into half an island. Lowland rainforests, cloud forests, pine forests, dry forests, mangroves, savannah, coastal lagoons, salt lakes, a rift valley, karst land formations, four mountain ranges—including the highest mountain in the Caribbean—and not to mention some of the best beaches, snorkeling, and scuba diving in the hemisphere can all be reached within just a few hours drive of the capital, Santo Domingo. Yet, bizarrely, most tourists who visit the Dominican Republic never venture out of their all-inclusive resort, missing out on some of the most stunning landscapes—and accessible wildlife viewing—in the Caribbean.


New population of nearly extinct Madagascar chameleon discovered

(01/25/2013) Scientists have discovered a new population of the Belalanda chameleon (Furcifer belalandaensis), boosting hope for one of Madagascar's rarest chameleons.


Malaysian candidate pledges to drop controversial dam in Sarawak if elected

(01/14/2013) Malaysia's current opposition leader, Anwar Ibrahim, has pledged to cancel the controversial Baram Dam in Sarawak if upcoming general elections sweep him into the office of Prime Minister. Ibrahim made the announcement while visiting the state of Sarawak, located on the island of Borneo, over the weekend, according to the indigenous rights NGO, Bruno Manser Fund.


Scientists: bizarre mammal could still roam Australia


(01/03/2013) The continent of Australia is home to a wide variety of wonderfully weird mammals—kangaroos, wombats, and koalas among many others. But the re-discovery of a specimen over a hundred years old raises new hopes that Australia could harbor another wonderful mammal. Examining museum specimens collected in western Australia in 1901, contemporary mammalogist Kristofer Helgen discovered a western long-beaked echidna (Zaglossus bruijnii). The surprise: long-beaked echidnas were supposed to have gone extinct in Australia thousands of years ago.


Measuring nutrient pollution in pristine waters: Puerto Rico's Vieques Island

(12/10/2012) Life in the ocean require nutrient, but too much of a good thing can be hugely detrimental. Nutrient pollution from agricultural and industrial runoff causes serious ecological harm in the world's marine waters, at times producing massive "dead zones" where much of the dissolved oxygen has been stripped making it difficult for most marine animals to live there. A new study by scientists with the U.S. National Oceanic and Atmospheric Administration (NOAA) attempts to establish a baseline of nutrient levels in the largely pristine waters around the island of Vieques off of Puerto Rico.


Illegal logging, mining worsened impact of Philippines' killer typhoon

(12/06/2012) According to Filipino officials, rampant illegal logging and mining were likely a part of the cause for the high casualty count from Category 5 Typhoon Bopha (Pablo), especially in the Compostela Valley where government officials had warned people to stop the illegal activities. So far, 370 people have been found dead on the island of Mindanao with another 400 missing. Waters rose so high even emergency shelters were inundated.



Page 1 | Page 2 | Page 3