News articles on interns

---
Mongabay.com news articles on interns in blog format. Updated regularly.





By killing off older fish, overfishing may lead to lost migratory patterns


(10/29/2014) Catching older fish may impact a school's ability to migrate from spawning grounds to feeding areas, according to a recent study published in the Journal of the Royal Society Interface. The study's scientists believe that fish schools may retain a collective memory, a communal mind map of sorts, which help these groups reach their destinations, some of which are thousands of miles away.


When cute turns deadly – the story of a wildlife biologist who was bit by a venomous slow loris, and lived to tell the tale


(10/24/2014) Slow lorises are YouTube stars. A quick search on the website will greet you with several videos of these endearing little primates--from a slow loris nibbling on rice cakes and bananas, to a loris holding a tiny umbrella. Lady Gaga, too, tried to feature a slow loris in one of her music videos. But the loris nipped her hard, and she dropped her plans. This was probably for the best, because the bite of a slow loris is no joke. Being the only known venomous primate in the world, its bite can quickly turn deadly.


Scientists find temperate bat in the hot tropics of the Western Ghats (photos)


(10/15/2014) The Western Ghats is one of the world's eight richest biodiversity hotspots. A UNESCO World Heritage site, and also known as the Great Escarpment of India, the Ghats run parallel to India's west coast. This great ecosystem is home to over 139 mammal species, nearly 50 of which are bats. And now scientists can add a new bat to this list: one that until now had only been documented from temperate regions.


The only solution for polar bears: 'stop the rise in CO2 and other greenhouse gases'


(10/08/2014) Steven Amstrup, Chief Scientist for Polar Bears International, has worked diligently on polar bears for over 30 years. He radio-collared some of the first bears and discovered that annual activity areas for 75 tracked females averaged at a stunning 149,000 square kilometers. His recent work highlighted the cost of global warming to these incredible animals and the sea ice they so closely depend on.


An impossible balancing act? Forests benefit from isolation, but at cost to local communities


(10/07/2014) The indigenous people of the Amazon live in areas that house many of the Amazon's diverse species. The Rupununi region of Guyana is one such area, with approximately 20,000 Makushi and Wapishana people living in isolation. According to a recent study published in Environmental Modelling & Software, a simulation model revealed a link between growing indigenous populations and gradual local resource depletion.


Use of mammals still prevalent in Brazil's Conservation Units


(10/06/2014) For as long as humans and animals have co-existed, people have utilized them as resources. Animals, and their parts, have been used for a variety of purposes, ranging from basic food to more esoteric practices such as in magical ceremonies or religion. A new study has found that the undocumented use of animals, particularly mammals, continues to occur in Brazil's protected areas known as Conservation Units.


Outcompeted: Species competition may result in geographic isolation


(10/03/2014) Scientists have long believed that gene flow and species dispersal is only interrupted by physical barriers, like mountain ranges, rivers or even the complete disappearance of a suitable habitat. But new research into the distribution of two mouse opossum species in South America suggests that other factors may play a role as well, such as competition and predation.


Infamous pet and zoo supplier lost 3,500 animals a week (photos)


(10/02/2014) Nearly five years ago, a seven month long investigation, led by PETA, into an exotic animal wholesaler finally came to a dreary end. Authorities raided U.S. Global Exotics (USGE) in Arlington, Texas, confiscating over 26,400 animals from 171 species and types, held in inhumane and unsanitary conditions. The raid would become one of the largest exotic animal seizures in U.S. history.


Small chocolate company takes big steps toward conservation and human development


(10/01/2014) Madécasse is not just another chocolate company selling their bars in high-end supermarkets across the United States and Europe. Their bean-to-bar business model is shaping the way small companies deal with the developing world while providing new reasons to conserve a biodiversity hotspot.


Studying common birds could help save rare species in Vietnam

(09/30/2014) Studies in conservation biology often focus on rare, threatened species faced with impending extinction, but what about common animals of least concern? Could they too help conservationists fine-tune their approach? Doctoral researcher Laurel Yohe not only claims that they can, but demonstrates how in a new study. She and five other researchers compared ranges of five babblers with development across Vietnam.


Armed conflict decimates tigers, rhinos, and swamp deer in Indian park

(09/30/2014) The human cost of war is horrendous. However, while most attention is focused on the suffering caused to people—and rightly so—an understudied element is the impact on wildlife conservation. This is worrying given that many of the world's conflict zones are situated in biodiversity hotspots.


A weed by any other name: remnant shrubs and trees play vital role in regenerating forests


(09/29/2014) Tropical forest restoration projects are exciting research sites for scientists studying factors that affect ecosystem recovery. Here, scientists are trying to understand plant community succession, i.e. the process of recovery after cleared lands are abandoned and allowed to regrow naturally. One of the most important components of this recovery process is seed dispersal, since seeds from nearby forests allow a deforested habitat to become populated again by native plants and trees.


Did the world's only venomous primate evolve to mimic the cobra?


(09/29/2014) The bite of a slow loris can be painful, and sometimes even lethal. After all, this cute-looking YouTube sensation is the only known 'venomous' primate in the world—a trait that might have strangely evolved to mimic spectacled cobras, according to a recent paper. Mimicry in mammals is rare. But anecdotal evidence and studies in the past have noted the uncanny cobra-like defensive postures, sounds, and gait in slow lorises.


Dogs may be responsible for declining mammals in Brazil's agroforests


(09/26/2014) With an estimated population of 700 million individuals, domestic dogs are the most abundant carnivore in the world and are present everywhere that man has settled. Domestic dogs are not usually viewed as a huge threat to wildlife and native habitats, but according to a recent study dogs fit all three categories to be considered an invasive species and may be decimating mammals in agroforests in Brazil.


Termites suffer in logged forests and palm oil plantations


(09/25/2014) Ants appear more resilient to forest degradation than termites. Scientists have long studied how birds, mammals, and amphibians respond to forest degradation, but what about the most abundant animals in the forest? Insects. A new study in Biodiversity and Conservation looks at how ants and termites reacted to forest changes in Malaysian Borneo.


Towards the poles: tropical cyclones on the move


(09/24/2014) If you thought your relatively northerly or southerly location sheltered you from Mother Nature's worst storms, think again. For years we have known that the tropics are expanding towards the poles. However, there is something decidedly destructive accompanying that shifting warm weather: tropical cyclones.


Drivers in Brazil will intentionally run-down small animals, but only if it is safe


(09/24/2014) Although not always very wide, roads can be huge barriers to wildlife. Not only do roads break up habitats, making animal movement more difficult, but they also allow people into long-inaccessible natural areas. A new study in mongabay.com's open-access journal Tropical Conservation Science looks at how drivers on Brazil's MG-010 road act when faced with small animals, such as snakes, on the path.


Fragmented forests hurt some bat species, may benefit others


(09/23/2014) Development of roads and other structures disturb large, continuous patches of habitat for wildlife. This habitat fragmentation is one of the biggest contributors to species extinction, as the local ecology and species interactions are altered. A new study finds that leaf-nosed bat abundances in Mexico are closely linked to how sensitive each species is to habitat fragmentation.


Meet the newest enemy to India's wildlife


(09/11/2014) A boom in infrastructure and population has forced India's wildlife to eke out a creative existence in an increasingly human-modified environment. Big cats such as the leopard are often spotted within large cities, on railway tracks, and sadly, on India's burgeoning and sprawling road network.


Conservationists use social media to take on Peru's booming illegal wildlife trade


(09/04/2014) Illegal wildlife trafficking is thriving in Peru. But a Peruvian organization is now using a public campaign, via social media and press releases, to track and rescue illegally kept wildlife in the country. 'I have filed 47 complaints from 14 different states in Peru including hundreds of animals commercialized illegally in markets, kept as pets, and used as tourist attractions,' said Noga Shanee, Co-founder and project director of Neotropical Primate Conservation.


Scientists name new endangered species after the company that will decide its fate


(08/24/2014) Scientists have discovered a new snail species near a cement quarry in Malaysia, which as far as they know lives nowhere else in the world. It lives on a limestone hill called Kanthan given as a concession to an international company Lafarge. The cement producer quarries the hill for raw materials. As a result, the scientists have named the species after the company that will decide if it goes extinct.


Elephants under the sea: awkward-looking fish modify the coral-reef ecosystem in mixed ways


(08/06/2014) Bumphead parrotfish are noisy feeders. They break off large branches of corals using their powerful beaks, grind them up in their bodies to extract nutrients, and expel the undigested material in large cloudy plumes of feces. Their voracious feeding is, however, not just a loud, messy affair. During the course of their feeding, they also change the coral reef ecosystem in numerous ways.


Next big idea in forest conservation? Playing games to understand what drives deforestation


(06/26/2014) Dr. Claude Garcia plays games, but you won't find him betting his shirt at the casino. As leader of the Forest Management and Development Research Group at ETH Zürich, Garcia and his team use participatory modeling and role-playing games, merged with more traditional disciplinary sciences such as ecology, economics, and sociology to understand and manage complex landscape change in the tropics.


Shot Egyptian vulture leads conservationists to bizarre black-market for bird parts


(06/24/2014) Around 11 AM on Thursday, 27 February 2014, Angoulou Enika was lying hidden in the tall grass on the side of a large water hole in the Sahel region of Niger. He was staying as quiet as he could while aiming his custom-made rifle at an Egyptian vulture which had landed nearby to drink from the water. He took a breath, held it and fired. The large bird fell to its side.


Using Google Earth to protect uncontacted tribes in the Amazon rainforest


(06/19/2014) In 2008, images of an uncontacted tribe in the Amazon rainforest in Brazil created ripples. With bodies painted in bright colors, members of the tribe aimed their arrows at a Brazilian government plane flying overhead, occupants of which were attempting to photograph the tribe to prove their existence. Now, a new study has found another way to survey such tribes safely and remotely—using satellite images.


Ever heard of the hirola? New survey shows world's rarest antelope holding steady


(06/18/2014) In 2008 and 2009, severe droughts killed numerous elephants, hippos and rhinos in Kenya's Tsavo East National Park. But the tiny population of the Critically Endangered Hunter's hartebeest or hirola (Beatragus hunteri) survived without any catastrophic consequences, a recent study has found.


New species has its anus behind its head


(06/09/2014) In the dark caves of southern Indiana in the United States, scientists have discovered a new species of cavefish that are blind, pinkish, and have their anus behind their heads. This peculiar new cavefish is the first to be described in North America in 40 years, and researchers have named it Amblyopsis hoosieri or Hoosier cavefish.


Next big idea in forest conservation? Work locally, relentlessly, and, if necessary, ignore the government


(06/05/2014) In 1997, Gabriella Fredriksson, then a young PhD student, was studying sun bears in East Kalamantan, Indonesia, when massive forest fires broke out in the park. 'It quickly became clear that there was no government agency, NGO, or private company in the area interested in assisting putting out these fires, which were threatening to burn down the entire reserve,' Fredriksson told mongabay.com.


Next big idea in forest conservation? Making community protection economically viable


(05/29/2014) After years of discovering new species and setting up protected areas, Neil Burgesses' career changed. Currently he is focused on community-driven conservation and on how to improve protected areas in Africa's Eastern Arc mountains region. Neil Burgess has worked in the conservation field for over twenty years, mainly in Tanzania where he also lived for five years.


Next big idea in forest conservation? Linking public health and environmental degradation


(05/22/2014) Dr. Christopher Golden is an explorer on a mission. As both an epidemiologist and ecologist, he is investigating and expanding the interface between human and ecosystem health. This year, Golden was appointed the Director of Wildlife Conservation Society's HEAL (Health & Ecosystems: Analysis of Linkages) Program.


Zero-deforestation commitments pose acute challenges for commercial giants in the palm oil industry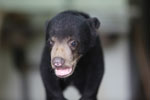 (05/22/2014) The path to zero-deforestation appears to be paved with good intentions, but how successful are these companies in staying on that path? A controversial proposal to construct a refinery in the wildlife-rich Balikpapan Bay in Indonesian Borneo highlights the challenges faced by both palm oil companies and conservationists in the face of zero-deforestation commitments.


Epidemic of elephant calf kidnapping hits Sri Lanka, say conservationists


(05/21/2014) In Sri Lanka, an underground wildlife racket has been simmering for a while. And a recent incident has brought it to a boil. On the night of May 1st, a gang attempted to kidnap a wild elephant calf out of the Uduwalawe National Park in Sri Lanka. But tipped off by alert villagers, police and wildlife officers foiled the abduction.


Scientists release odd-looking, Critically Endangered crocodiles back into the wild (PHOTOS)


(05/13/2014) Among the largest and most endangered crocodilians in the world, the gharial is on the verge of extinction today. This harmless fish-eating crocodile has fewer than 200 adult breeding individuals in the wild, their numbers having plummeted rapidly over the past few decades. But among this gloom and doom, conservationists have been working tirelessly to reinstate the wild populations.


Bambi in the 21st Century: roe deer not adapting to climate change


(05/01/2014) Once almost extinct in parts of Europe in the late 17th century, the roe deer (Capreolus capreolus) eventually bounced back, and how: today, it is one of the most widespread deer in Europe. But will its luck dry out in the future? A new study published in PLoSBiology suggests that while roe deer populations are still increasing, it may not be adapting to climate change.


Saudi Prince kills two percent of global population of endangered bird


(05/01/2014) In a three week hunting safari between January 11th and 31st of this year, Saudi Arabian Prince Fahd bin Sultan bin Abdulaziz Al Saud and his party allegedly shot down 2,100 Asian Houbara bustards (Chlamydotis macqueenii) in Balochistan, Pakistan. Scientists aren't certain how many Houbara bustards survive today, but their best estimate is around 100,000 and declining.


Small monkeys take over when big primates have been hunted out in the Amazon


(04/21/2014) The barbecued leg of a spider monkey might not be your idea of a sumptuous dinner, but to the Matsés or one of the fifteen tribes in voluntary isolation in Peru, it is the result of a successful hunt and a proud moment for the hunter's family. However, a spider monkey tends to have only a single infant once every 30 months, which necessarily limits the number of adult monkeys available to subsistence hunters.


Kala: the face of tigers in peril


(03/27/2014) In 1864, Walter Campbell was an officer in the British Army, stationed in India when he penned these words in his journal: "Never attack a tiger on foot—if you can help it. There are cases in which you must do so. Then face him like a Briton, and kill him if you can; for if you fail to kill him, he will certainly kill you." In a stroke of good fortune for the tiger, perceptions in India have changed drastically since Campbell's time. Tiger hunting is now banned and conservationists are usually able to rescue the big cats if they become stranded while navigating increasingly human-occupied areas. But is this enough to save the tiger?


Europe approves vet drug that killed off almost all of Asia's vultures


(03/25/2014) When Europeans first arrived in North America, they exterminated three to five billion passenger pigeons (Ectopistes migratorius) in the short span of a century through a combination of habitat destruction and hunting. In 1914, the last living passenger pigeon perished at the Cincinnati Zoo. Despite the staggering scale of this extinction event, three species of vulture from Southeastern Asia retain the dubious distinction of having had the most rapid population crash of any avian fauna. They might not have begun with numbers as large as the passenger pigeon, but within the space of a single decade, their populations were reduced by 96 to 99 percent.


Over 9,000 primates killed for single bushmeat market in West Africa every year


(03/24/2014) Over the past 25 years, West Africa's primates have been put at risk due to an escalating bushmeat trade compounded with forest loss from expanding human populations. In fact, many endemic primates in the Upper Guinea forests of Liberia and Ivory Coast have been pushed to the verge of extinction. To better understand what's happening, a recent study in mongabay.com's open-access journal Tropical Conservation Science investigated the bushmeat exchange between these neighboring countries.


Indigenous people witness climate change in the Congo Rainforest


(03/20/2014) Indigenous communities in the Republic of Congo are observing climate change even though they have no knowledge of the science, according to a unique collaboration between the Rainforest Foundation UK (RFUK) and local communities. The environmental changes witnessed by the locals in the Congo rainforest include increased temperature, less rainfall and alterations to the seasons, much as expected under global climate change.


Leftover trees enhance the biodiversity of new forests


(03/18/2014) Trees left standing after deforestation have a discernible impact on the composition of local biodiversity in secondary growth forests, according to a new study published in PLOS ONE. Researchers working on the Osa Peninsula in Costa Rica discovered that remnant trees could affect species composition of regenerated forests up to 20 years after being logged.


Frog creates chemical invisibility cloak to confuse aggressive ants


(03/14/2014) The African stink ant creates large underground colonies that are home to anywhere from hundreds to thousands of ants, and occasionally a frog or two. The West African rubber frog hides in the humid nests to survive the long dry season of southern and central Africa. However, the ant colonies are armed with highly aggressive ant militias that fight off intruders with powerful, venomous jaws. So how do these frogs escape attack?


Mountain thermostats: scientists discover surprising climate stabilizer that may be key to the longevity of life on Earth


(03/14/2014) What do mountains have to do with climate change? More than you'd expect: new research shows that the weathering rates of mountains caused by vegetation growth plays a major role in controlling global temperatures. Scientists from the University of Oxford and the University of Sheffield have shown how tree roots in certain mountains "acted like a thermostat" for the global climate.


Can penguins cope with climate change? Scientists find different types of ice elicit different responses


(03/13/2014) Human-caused climate change is altering the habitat of Adélie penguins (Pygoscelis adeliae). In an article recently published in PLOS ONE, a team of researchers led by Amélie Lescroël from the Centre d'Ecologie Fonctionnelle et Evolutive (CNRS) in France, found that changes in sea-ice content and newly formed icebergs significantly impacted Adélie penguin communities in the Ross Sea.


The fungus among us: scientists discover a big player in the global carbon cycle


(03/12/2014) Carbon counters trying to keep tabs on the rising concentration of carbon dioxide in our atmosphere may have missed an important factor for their estimates: fungus. It turns out that when plants partner up with certain types of fungi, they can store up to 70 percent more carbon in the soil according to a paper published last month in Nature by Colin Averill and scientists at the Smithsonian Tropical Research Institute.


Cocaine: the new face of deforestation in Central America


(03/11/2014) In 2006, Mexico intensified its security strategy, forming an inhospitable environment for drug trafficking organizations (also known as DTOs) within the nation. The drug cartels responded by creating new trade routes along the border of Guatemala and Honduras. Soon shipments of cocaine from South America began to flow through the Mesoamerican Biological Corridor (MBC). This multi-national swathe of forest, encompassing several national parks and protected areas, was originally created to protect endangered species, such as Baird's Tapir (Tapirus bairdii) and jaguar (Panthera onca), as well as the world's second largest coral reef. Today, its future hinges on the world's drug producers and consumers.


Local knowledge sheds light on some of the world's strangest mammals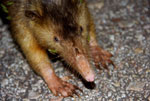 (03/07/2014) One of the difficulties of studying rare and endangered species is that they are, by definition, hard to find. Scientists attempting to understand their distributions and the threats to their survival can spend hundreds of hours in the field while collecting little data, simply because sightings are so few and far between.


Can the millions in urban India live among greenery?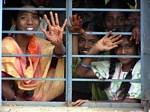 (03/06/2014) Large swathes of wilderness alternating with pockets of urbanization may be a reality in some countries, but in India boundaries are soft. Where a city ends and where a village begins in its outskirts is somewhat fuzzy. Rapidly developing megacities like Bangalore and Pune, localities like Gurgaon outside New Delhi, have been subsuming surrounding villages into their ever-expanding boundaries for the last couple of decades.


Scientists uncover new species of Andean marsupial frog


(03/05/2014) The term marsupial frog sound like a hoax, but, believe it or not, it's real. Recently, herpetologists welcomed a new species, known as Gastrotheca dysprosita and described in the journal Phyllomedusa. Unlike mammal marsupials, which typically carry their young in pouches on their torsos and are found primarily in Australia, the Gastrotheca genus of frogs, which contains 62 species, is found in the Andes region on South America and sport their pouches on their backs (also called a "dorsal brood pouch").


The real cost of conservation: cheap protection rarely succeeds


(03/03/2014) Conservation efforts in less-developed and politically unstable countries are full of risk, according to a study published in PLOS ONE. The study, which looks at how to best evaluate conservation priorities, argues that selecting priority countries based solely on economic factors may lead to failure in conservation projects and increase the likelihood of negative impacts on local people.


Saving sharks one sandwich at a time: conservationists target 'shark bake'


(02/28/2014) Thousands of Carnival revelers in Trinidad wouldn't think of missing the chance to go to Maracas Beach, the most famous strip of sand on the small Caribbean island off the northeast coast of Venezuela. Beachgoers might not think twice about eating a favorite food called "shark bake" either – at least, until now. But this week, conservationists launched a shark-saving campaign timed to get maximum exposure out of the celebration that will bring throngs of visitors to the island.


Plastic waste ingested by worms threatens marine food chains


(02/26/2014) Small fragments of plastic waste are damaging the health of lugworms, putting a key cog in marine ecosystems at risk. Published in Current Biology, a new study by scientists at the University of Exeter and the University of Plymouth shows the impact of microplastics on the marine worms' health and behavior.


Corals thriving despite acidified conditions in remote Pacific bay


(02/25/2014) Scientists have discovered a small island bay in the Pacific which could serve as a peephole into the future of the ocean. Palau's Rock Island Bay harbors a naturally occurring anomaly – its water is acidified as much as scientists expect the entire ocean to be by 2100 as a result of rising carbon dioxide emissions.


Will tigers march ahead? Scientists find surprising connections between isolated populations in Central India


(02/25/2014) In May 2011, a young male Bengal tiger (Panthera tigris tigris) made its way to a village in the state of Karnataka in India. The tiger had been quite a hiker. To reach the village, it had walked more than 280 kilometers (174 miles) from Bandipur Tiger Reserve, a protected area famous for these elusive big cats.


Ocean acidifying 10 times faster than anytime in the last 55 million years, putting polar ecosystems at risk


(02/24/2014) An assessment of ocean acidification, presented at the UN Climate Change Conference in Warsaw in November 2013, starkly concluded that acidity is on track to rise 170 percent by the end of this century. As many key species are sensitive to changes in acidity, this would drastically impact ocean ecosystems, with effects especially pronounced in polar regions where the cold waters intensify acidification, and which are home to many organisms that are particularly vulnerable to acidification.


Two new wasp species found hidden in museum collections


(02/24/2014) Scientists have identified two new wasp species, years after the specimens were first collected from the wild. The two new species, Abernessia prima and Abernessia capixaba, belong to the rare pompilid genus Abernessia, and are believed to be endemic to Brazil. They made the discovery while examining spider wasp collections from museums in Brazil and Denmark, and published their findings in the journal ZooKeys.


Why are the tropics so rich with life?


(02/24/2014) Descending the latitudinal ladder to the tropics, you would likely notice a few things: increasingly equivalent stretches of day and night, warmer weather and beachgoers with more intense sunburns. You may also notice an abundance of plant and animal life. Generations of scientists since the days of Darwin and Wallace have observed that species richness increases as one moves toward the equator. This holds true for nearly every animal group, including micro-organisms, marine invertebrates, insects, amphibians, birds and mammals. But why is this?


Traditional palm knowledge at risk of becoming lost forever


(02/21/2014) The humid tropical forests of northwestern South America boast over 140 different palm species (Arecaceae), yet the people who dwell underneath these green canopies and the knowledge they posses remain relatively unknown to modern science. But Rodrigo Cámara-Leret of the Autonomous University of Madrid and his team of researchers are working to change that by documenting and preserving the traditional knowledge of palms before it is forgotten and lost forever.


The making of Amazon Gold: once more unto the breach


(02/19/2014) When Sarah duPont first visited the Peruvian Amazon rainforest in the summer of 1999, it was a different place than it is today. Oceans of green, tranquil forest, met the eye at every turn. At dawn, her brain struggled to comprehend the onslaught of morning calls and duets of the nearly 600 species of birds resounding under the canopy. Today, the director of the new award-winning film, Amazon Gold, reports that "roads have been built and people have arrived. It has become a new wild west, a place without law. People driven by poverty and the desire for a better life have come, exploiting the sacred ground."


Scientists discover new gecko hanging-on in single forest fragment


(02/17/2014) Scientists have identified a new species of day gecko that is the largest in its genus (Cnemaspis) to be found in Sri Lanka. To date, it has been observed only within the Rammalakanda Reserve in southern Sri Lanka, an area spanning just 1,700 hectares, raising questions about the viability of this population and hence the species' long-term prospects.


Local communities key to saving the Critically Endangered Mexican black howler monkey


(02/14/2014) For conservation initiatives around the world, community involvement is often crucial. An additional challenge is how to conserve species once their habitats have become fragmented. A primatologist in Mexico is bringing these together in a celebration of a Critically Endangered primate species: the Mexican black howler monkey. In 2013 Juan Carlos Serio-Silva was part of a team that not only helped to secure the establishment of a protected area for the Mexican black howler monkey, but also engaged local communities in a week of festivities, dubbed the First International Black Howler Monkey Week.


Alpine bumblebees capable of flying over Mt. Everest


(02/05/2014) The genus Bombus consists of over 250 species of large, nectar-loving bumblebees. Their bright coloration serves as a warning to predators that they are unwelcome prey and their bodies are covered in a fine coat of hair - known as pile - which gives them their characteristically fuzzy look. Bumblebees display a remarkably capable flight performance despite being encumbered with oversized bodies supported by relatively diminutive wings.


How hunters have become key to saving Bulgaria's capercaillie


(02/04/2014) Surprising clatter cuts through the silence in the snowy forest shortly before sunrise. The powerful clicking sounds like a dropping Ping-Pong ball before culminating in a loud pop resembling the opening of a champagne bottle. This sound is heard clearly and far. Propped on a thick pine tree branch, with a peacock-fanned tale, relaxed wings and head pointing skyward, a western capercaillie is singing. The song terminates with a low-frequency sound similar to scraping a fork to the bottom of a frying pan. It's exactly during those last few moments of singing that something unusual happens: the male bird goes temporarily deaf. Hence the species' common name in Bulgarian—deaf bird.


Protected forests linked to healthy coral reefs in Fiji


(01/27/2014) Increasing forest protection in the right areas could increase benefits up to 10.4 percent to coral reef condition, according to a recent study of Fiji's forests and reefs in Marine Policy. Benefits from protected forests such as improved water quality due to decreased runoff and increased distribution of the vegetation are more closely linked to coral reef health than previously thought.


Next big idea in forest conservation? Using drones to catch poachers, monitor forests


(01/24/2014) At the foothills of the Himalayas, elephants, rhinoceroses, and tigers stir in the green forests. Protecting and monitoring these animals and the health of tropical forests worldwide is a significant challenge, often requiring large amounts of time, money and risk. Fortunately, an affordable new tool is soaring into the conservation sphere: autonomous flying vehicles, or drones. Lian Pin Koh, is a founding director of the non-profit ConservationDrones.org, which builds capacity in the use of drones for conservation in the developing tropics.


The next best thing: how well do secondary forests preserve biodiversity?


(01/23/2014) Secondary forests, which are areas that were previously cleared of old-growth cover, now comprise the majority of the forested areas in the United States, Europe, and elsewhere. A heavily debated issue is to what extent secondary forests are able to contribute to the preservation of biodiversity. In an article published in PLOS ONE, a group of researchers from the Smithsonian Tropical Research Institute led by Michiel van Breugel evaluated the biodiversity preservation potential of secondary forests.


How "insect soup" might change the face of conservation


(01/23/2014) Much of what we know about patterns of biodiversity has come from extensive fieldwork, with expert researchers sampling and identifying species in a process that takes thousands of man-hours. But new technologies may revolutionize this process, allowing us to monitor changes in biodiversity at speeds and scales unimaginable just a decade ago.


New frog species discovered on tallest mountain in Indochina


(01/22/2014) A team of Australian and Vietnamese researchers recently discovered a new species of frog in the high elevations of Vietnam's Mount Fansipan, according to a new paper in Zootaxa. The amphibian was named Botsford's leaf-litter frog (Leptolalax botsfordi) as a tribute to Christopher Botsford for his role in amphibian biodiversity research in Asia.


One lizard, four species: the collared treerunner


(01/21/2014) Now, that's a horse of a different color. Or, in this case, a lizard of another species--four species. Recent research suggests that the collared treerunner (Plica plica), previously thought of as one widespread species, is actually four distinct species inhabiting diverse geographical areas east of the Andes in northern South America.


Spectacular new beetle discovered in French Guiana


(01/21/2014) The discovery of a new, bi-colored beetle species in the lowland rainforest of French Guiana just added a little pizzazz to the ranks of the Pseudomorphini tribe of beetles. With wing cases (elytra) that sport black spots against a rusty red background, the newcomer was dubbed Guyanemorpha spectabilis, or the spectacular Guyane false-form beetle, by entomologist Terry Erwin in the journal ZooKeys.


Handful of species key to ecosystem health, finds study


(01/20/2014) While conducting field research in the humid salt marshes of Sapelo Island, scientists Marc Hensel and Brian Silliman made an astonishing discovery: species type, not just quantity, is vital for maintaining healthy ecosystems. For decades, scientists believed that preserving the largest number of species was critical for ecosystem function, regardless of their genetic makeup.


For agoutis, the night is fraught with peril


(01/15/2014) In a study recently published in the online Animal Behavior journal, scientists from the US and the Netherlands have examined the impact of predation patterns on prey's food foraging habits. The two-year long study on Barro Colorado Island, Panama, focused on the predator-prey relationship between the Central American agouti (Dasyprocta punctata), a common rainforest rodent, and the ocelot (Leopardus pardalis).


Climate fail: Geoengineering would cool planet, but screw up rainfall patterns


(01/14/2014) For decades, scientists have been grappling with the consequences of climate change and working toward viable solutions. Climate engineering, also known as geoengineering, is the most controversial possible solution. Currently, one of the most talked about geoengineering ideas is Solar Radiation Management (SRM), which intends to block shortwave solar radiation, thus cooling the Earth to offset rising temperatures. In other words, SRM may be one way in which global temperatures could be artificially stabilized.


Primary school children build fuel-efficient stoves in Uganda


(01/10/2014) A group of young children have become a catalyst in the effort to save Kibale National Park from deforestation. Children from Iruhuura Primary School in Uganda have collaborated with the Kasiisi Project and Camp Uganda to build fuel-efficient stoves, developing a more sustainable method of wood consumption around the hugely-biodiverse Kibale National Park.


Tree islands more effective way to replant the world's forests


(01/09/2014) Worldwide, large swaths of land lay barren in the wake of agricultural expansion, and as global forest cover continues to decline, carbon and water cycles, biodiversity, and human health are impacted. But efforts to restore abandoned pastures and agricultural plots back into functioning forest ecosystems are often hindered by high costs and time requirements. Fortunately, scientists have developed a new method for a more cost effective solution to forest restoration, the establishment of 'tree islands.'


Environmental degradation leads to public health crises


(01/07/2014) A 'systematic and comprehensive' approach is needed to understand the impact of human behavior on the world's public health, according to a new report. Written by the Heal (Health & Ecosystems Analysis of Linkages) consortium, the study highlights multiple examples of the impact on human health from environmental degradation, including sickness, death and even childhood reductions in IQ.


Rewilding Chile's savanna with guanacos could increase biodiversity and livestock


(01/06/2014) Local extinctions have occurred across a variety of habitats on every continent, affecting a gamut of species from large predators such as the wolves of North America, to tiny amphibians like the Kihansi spray toad of Tanzania. The long trek toward reversing such extinctions has begun, but it is not without its challenges, both ethical and logistical.


Global warming could upset Antarctic food chain


(01/02/2014) Resting near the bottom of the foodchain, Antarctic krill (Euphausia superba) underpin much of the Southern Ocean's ecosystem. But in a rapidly warming world, these hugely-abundant crustaceans could see their habitat shrink considerably. In a recent paper in PLOS ONE, scientists predict that Antarctic krill could lose 20 percent of their growth habitat, or 1.2 million square kilometers.


Curious bears take 'selfies' with camera traps


(12/26/2013) "Selfies" are all the rage this year, and even bears have jumped on the trend. Especially the shaggy-coated, termite-loving sloth bears (Melursus ursinus), who seem particularly fascinated by the cameras that scientists have put up in forests to secretly capture their stealthy moves.


Jaguars in Argentine Chaco on verge of local extinction


(12/23/2013) The majestic jaguar (Panthera onca), the largest of the New World cats, is found as far north as the southern states of the US, and as far south as northern Argentina. In the past jaguars ranged 1,500 kilometers (930 miles) further south, but their range has shrunk as habitat loss and human disturbance have increased. Overall, jaguars are classified as Near Threatened by the IUCN, but the level of risk facing jaguars varies by region. Populations in Argentina, at the present-day southern range limit, have previously been identified as some of the most threatened of them all.


Unraveling the secrets of one of the world's most mysterious big cats


(12/22/2013) The Sunda clouded leopard has always been shrouded in mystery. Only declared a separate species from its mainland cousin, the Borneo clouded leopard, in 2006, the IUCN lists the cat as Endangered. The distinction between the Borneo clouded leopard (Neofelis nebulas) and the Sunda clouded leopard (Neofelis diardi) was made by ground-breaking molecular coding technologies and anatomy studies of the two species. Although it is Borneo's largest predator, very little is known about the Sunda leopard. As a medium-sized, well-camouflaged and mostly nocturnal animal, the leopard has evaded researchers since its discovery eight years ago.


Giant clams are easy to recognize, but genetics proves there is more than meets the eye


(12/21/2013) Giant clams are among the more easily spotted invertebrates of the marine realm. However, some are actually quite cryptic and distinct species are often difficult to identify, claims a study recently published in PlosOne. Much attention has been focused on charismatic species in research, but the scientists who authored the study argue that giant clams also deserve the spotlight because of the potential threats and present misunderstandings regarding their taxonimical classifications.


Scientists discover a new coral in the French Polynesia


(12/20/2013) With humans scattered throughout the globe, it is hard to imagine lands still unexplored or species undocumented. Yet, on the remote French Polynesian Gambier Islands a new coral reef species has been found thriving in underwater lagoons. Echinophyllia tarae was discovered by marine biologist Francesca Benzoni and the research crew members of the Tara Oceans International Research Expedition.


New marsupial discovered in Ecuador


(12/20/2013) Researchers working in Ecuador have identified a previously unknown species of shrew-opossum, according to a study recently published in the Journal of Mammalogy. Contrary to its mousey appearance, Caenolestes sangay, named after the national park where it was discovered, is actually a marsupial. The team from Pacific Lutheran University set up more than 100 live traps over 15 nights on the eastern slopes of Andes. In the course of their research they recovered five specimens of the new species, each measuring approximately 10 centimeters (3.9 inches) long.


Little elephant is the first scientific record of dwarfism in the wild


(12/19/2013) Biologists in Sri Lanka have published the first documented evidence of dwarfism in an adult wild animal. A male Asian elephant (Elephas maximus) measuring just over 1.5 meters (five feet) in height was seen in an aggressive encounter with another male of average size. The elephant's small stature was due to disproportionately short legs, according to the findings published in the IUCN/SSC Asian Elephant Specialist Group journal Gajah. "The 'dwarf' was by far the main aggressor in the altercation and appeared to be older than the other, a young adult," states the study. "Other than for the disproportionately short legs, morphologically and behaviorally the dwarf appeared normal."


Using stories to connect people to biodiversity: an interview with Tara Waters Lumpkin, PhD


(12/18/2013) In a world where extinctions are almost commonplace and global warming barely raises an eyebrow, very few of us can return to find the places we grew up in unsullied by development. Sometimes, all that is left of a favorite grove of trees or strip of forest are memories. Through Izilwane: Voices for Biodiversity Project, an online magazine for story-tellers, Tara Waters Lumpkin has succeeded in bringing together more than one hundred "eco-writers" who have shared their memories, highlighted environmental crises in their localities and raised their voices against habitat destruction.


Africa to build world's largest dam, but who will benefit?


(12/17/2013) The Congo River traverses the continent of Africa, ending its journey in the Democratic Republic of Congo (DRC) where it spills 1.5 million cubic feet per second into the Atlantic Ocean. Now, plans are underway to harness this tremendous force of water in what promises to be the world's largest hydropower scheme, The Grand Inga.


New Guinea animals losing vital tree cavities to logging, hunting practices


(12/17/2013) Across New Guinea, deforestation is occurring at increasing levels. Whether it be industrial logging, monoculture plantations, hunters felling trees in pursuit of arboreal wildlife, or other forms of forest conversion, deforestation is depleting not only forest carbon stocks and understory environments, but habitats for species who call tree cavities "home." A new study in mongabay.com's open-access journal, Tropical Conservation Science, evaluated whether a variety of man-made nest boxes could function as suitable substitutes for tree cavities.


Asian elephants depend on shifting cultivation during the dry season

(12/16/2013) Asian elephants (Elephas maximus) have co-existed with human practices for thousands of years, including shifting cultivation. Shifting agriculture encompasses a variety of different practices that involve abandoning plots for periods of time to allow natural vegetation to grow. The practice consists of cutting and burning the natural vegetation at the end of the dry season and cultivating with the rains. Harvesting is completed by the end of the wet season.


A bird's eye view of hornbills in northeast India


(12/16/2013) Hornbills are as peculiar, as they are magnificent. Their calls especially, can sound rather strange to the uninitiated - some grunt, some growl, and some cackle maniacally. These queer birds, with their large brightly-colored curved beaks, and a distinctive cavity-nesting habit, are also totem animals for many tribes in India.


Scientists: well-managed forest restoration benefits both biodiversity and people

(12/16/2013) In November this year, the world was greeted by the dismaying news that deforestation of the Brazilian Amazon jumped 28% in the past year. The year 2013 also holds the dubious distinction of being the first time since humans appeared on the planet, that carbon concentrations in the atmosphere rose to 400 parts per million. A map by Google revealed that Russia, Brazil, the United States, Canada and Indonesia all displayed over 10 million hectares of gross forest loss from 2000-2012, with the highest deforestation rate occurring in Malaysia.


Camera traps find less mammals than expected in Costa Rican corridor

(12/16/2013) A new study using camera traps in mongabay.com's open-access journal Tropical Conservation Science has surveyed the diversity of medium and large-sized predators in the San Juan-La Selva biological corridor in Costa Rica, whilst also demonstrating how alteration of habitat is affecting the use of this corridor.


Sonar directly impacts whale behavior, according to military study


(12/13/2013) Noises from pile-driving, explosives, ship motors and other industrial activities have all been linked to adverse effects on marine wildlife. A new study, funded by the US Navy and published in Proceedings of the Royal Society B, suggests that military sonar may be directly impacting whale behavior. The idea that sonar might affect the behavior of whales is not new. A number of reports in the past have linked the use of military sonar to mass stranding events of beaked whales and baleen whale species.


Reforestation can't offset massive fossil fuels emissions


(12/13/2013) With the Australian, Japanese, and Canadian governments making an about-face on carbon-emissions reduction targets during the Warsaw climate summit, some experts are warning that the global need for solutions offsetting CO2 emissions is passing a "red line." Land-based mitigation practices comprise one of the solutions on the table as a result of both the United Nations Framework Convention on Climate Change (UFCCC) and the Kyoto Protocol; however, a paper published in Nature Climate Change by an international team led by Brendan Mackey, has raised the looming question of whether or not land-based practices can actually improve CO2 levels as much as hoped.


Bonobos: the Congo Basin's great gardeners


(12/11/2013) The survival of primary forests depends on many overlapping interactions. Among these interactions include tropical gardeners, like the bonobo (Pan pansicus) in the Congo Basin, according to a new study in the Journal of Tropical Ecology. Bonobos are known as a keystone species, vital to the diversification and existence of their forests.


Journalists win environmental news reporting prizes


(12/10/2013) Mongabay's internship program has benefited from the hard work and great environmental reporting of more than 30 writing interns since the program's inception in July 2012. This year, Mongabay asked this pool of contributing authors to submit their most compelling piece out of over 150 articles. The submissions were then reviewed by a panel.


Sri Lankan elephant amnesty will lead to poaching, warn conservationists


(12/03/2013) Environmentalists have responded with alarm to a proposed amnesty permitting the registration of illegally captured elephants in Sri Lanka. Recent reports in Sri Lankan media have outlined the proposal, stating that during the amnesty period it would be possible to register elephant calves for a fee of about $7,600. Elephants are closely linked with Sri Lankan history and culture, and are considered sacred in both Buddhism and Hinduism. But the situation for elephants in the country is complicated.


Where have all the dugongs gone?


(12/03/2013) Legend has it that lonely sailors mistook them for beautiful, mythical mermaids. But as it turns out, the muse behind these beguiling sea nymphs was instead the dugong – a rather ungainly, gentle and mini-bus sized marine mammal, cousin to the manatees and part of the sea cow family. However, while they may have once fuelled stories for fairytales and Disney movies, their far-from-glamorous life is currently under serious threat in many parts of the world.


Not all mangroves are created equal: new map reveals carbon storage hot-spots


(11/26/2013) Mangrove forests are one of the most important weapons in the fight against climate change. Not only do they directly store huge amounts of carbon, but they actively capture additional carbon dioxide from the atmosphere and sequester it in their soils. When mangroves are destroyed, huge quantities of carbon are released into the atmosphere, significantly contributing to greenhouse gas emissions.


Consumer report uncovers why people buy rhino horn


(11/26/2013) The rhinoceros is one of the largest and most iconic animals to roam the earth. However, poaching for their horn, erroneously believed to have medicinal value, has led the IUCN Red List to classify three of the world's five species as Critically Endangered. But, a new consumer report by the wildlife trade monitoring network, TRAFFIC, finds that rhino horn consumers in Vietnam buy the illegal product as much to raise their social status as to attempt to treat a fever or hangover.



Page 1 | Page 2 | Page 3