News articles on interns

---
Mongabay.com news articles on interns in blog format. Updated regularly.





Enough for an elephant: why are Cameroon's elephants raiding fields?


(12/18/2014) Waza National Park in West Africa is a refuge to many endangered and vulnerable species. Walk through the grounds and you may see red-fronted gazelles grazing or giraffes sauntering between trees in search of foliage. Head to the park's perimeter, though, and you may see a less serene scene: elephants raiding local farmers' crops.


When predators attack, plants grow fewer thorns


(12/17/2014) Crisp lines of light begin to play out across the landscape. As the morning light grows, blades of grass take shape and, amongst rocky outcrops, green acacia breaks the yellow and gold of the savannah. Stirring in this early morning atmosphere is the African impala, an ungulate that typically grazes at dusk and dawn.


Google Earth used to identify environmentally important termite mounds

(12/17/2014) In woodland and savannah areas, certain termite species play a critical environmental role due to the mounds they build. These mounds can be used as fertilizer to induce new ecosystems, and the termites themselves can be studied as biological indicators of human-caused degradation. Detecting the amount and distribution of these mounds throughout an area can provide importance insight on the overall health of an environment. However, detecting the mounds on the ground can be a costly and time-consuming activity.


Reefs reduce 97 percent of wave energy, could be better than artificial barriers


(12/15/2014) We have a lot of stake in the coast. Coastal waters are where we host fisheries, build homes and turn to for tourism and recreation. So how should coastal communities, which comprise nearly 40 percent of the world's population, safeguard against flooding, erosion and violent weather? Marine scientist Michael Beck suggests the solution is growing right beneath some waves and, in many cases, it has been waiting there for thousands of years.


New pit viper discovered in Sumatra


(12/10/2014) A new pit viper was discovered by researchers working in Sumatra, Indonesia. The viper, named Trimeresurus gunaleni, was identified by the researchers while they were studying a group of Trimeresurus sumanatrus, first described by Sir Thomas Stamford Raffles in 1822.


To collect or not to collect? Experts debate the need for specimens


(12/10/2014) In 1912, a group of intrepid explorers led by Rollo and Ida Beck, widely acknowledged to be the foremost marine bird collectors of their time, embarked on a most remarkable effort to catalogue South America's oceanic birds. Museums of the day held opportunistically collected specimens from scattered sources, but rarely did these include ocean-bound birds that spent little time near the coast.


Lizard see, lizard do: scientists discover surprising behavior in reptiles


(12/10/2014) Imitation can be obnoxious. For those with siblings, imitating your brother's or sister's every word was a surefire way to steadily drive them toward insanity. Annoying it may be, imitation is also special; it's a behavior long regarded to be uniquely human. The skill of imitation is a little less exclusive now, as reptiles join the ranks of creatures capable of the social feat. Researchers from the United Kingdom and Austria recently demonstrated that one lizard, the bearded dragon (Pogona vitticeps), can learn through imitation.


Biodiversity protection is key to REDD+ success, study shows


(12/05/2014) Protecting biodiversity may be crucial for successfully storing carbon in forests, scientists say. A recent publication on Oryx - The International Journal of Conservation suggests that biodiversity loss –especially through hunting – will hinder the success of Reducing Emissions from Deforestation and Forest Degradation (REDD) projects.


Is captive breeding the final resort for the Sumatran rhino?


(12/03/2014) Nearing extinction, the Sumatran rhino is running out of options. A native of Indonesia and Malaysia, the Sumatran rhino has declined in the past 30 years from an estimated 800 individuals to no more than 75 remaining today. So far there have been three ad hoc meetings held in 1984, 1993, and 2013, each attempting to develop policies that would potentially save this critical species.


'New normal' approach to conservation comes under fire


(12/02/2014) A new study faults adaptive 'Novel Ecosystems' concept with ignoring true values of biodiversity and restoration. Over the past few years a new conservation approach known as the "novel ecosystems" concept has been slowly gathering steam in science, media, and policy-making circles. Based on pragmatism, it presents itself as a way forward in a world where irreversible ecosystem change is inevitable.


New calendar celebrates primates and raises money for their survival


(11/26/2014) Humans, or Homo sapiens sapiens, are really just upright apes with big brains. We may have traded actual jungles for gleaming concrete and steel ones, but we are still primates, merely one member of an order consisting of sixteen families. We may have removed ourselves from our wilder beginnings, but our extant relatives—the world's wonderful primates—serve as a gentle living reminder of those days.


Rediscovered in 2010, rare Indian frog surprises by breeding in bamboo


(11/18/2014) For a long time, this rare white spotted bush frog lived a secretive life: the Critically Endangered Chalazodes bubble-nest frog (Raorchestes chalazodes) was last seen in 1874 and presumed to be extinct. That is until 2010 when a year-long expedition to try and locate 'lost' amphibians in India found the elusive frog in the wet evergreen forests of the Western Ghats, after more than 130 years.


Leaf bacteria are important to tree health, may help forests adapt to climate change


(11/13/2014) Leaves are vital trees organs that support many important functions. A recent study published in PNAS found that each tree species in tropical rainforests possesses distinctive bacterial communities – called microbiomes – on their leaves. Understanding how leaf microbiomes vary among species may in the future be applied for maintaining healthy forests and predicting how forests will react to climate change.


Local people are not the enemy: real conservation from the frontlines


(11/12/2014) Saving one of the world's most endangered primates means re-thinking conservation. When Noga Shanee and her colleagues first arrived in Northeastern Peru on a research trip to study the yellow-tailed woolly monkey (Oreonax flavicauda), she was shocked by what she observed.


New birds arise due to emigration not separation


(11/11/2014) A bird's eye view of speciation in the Neotropics. How long does it take for a new species to develop? Not long, it turns out. In fact, only a few thousand years — an evolutionary blink of an eye. A recent article published in Nature tracked neotropical bird speciation, or the process by which new species emerge.


Genetic sleuthing reveals grisly details of historic whale hunting


(11/05/2014) In 1904, Carl Anton Larsen, a Norwegian Antarctic explorer, arrived at Grytviken on the British island of South Georgia with three ships and 60 men, to establish its first commercial whaling station. The number of whaling stations soon increased, and by 1965 these had caught and processed an estimated 175,250 whales.


Pesticides harm bumblebees' ability to forage


(10/31/2014) Bumblebees exposed to pesticides suffered adverse effects to their foraging behavior, according to a new study co-authored by Nigel Raine and Richard Gill in the journal Functional Ecology. Bumblebees are essential insect pollinators that are vital to healthy crop yields and biodiversity, but their populations have been in decline.


By killing off older fish, overfishing may lead to lost migratory patterns


(10/29/2014) Catching older fish may impact a school's ability to migrate from spawning grounds to feeding areas, according to a recent study published in the Journal of the Royal Society Interface. The study's scientists believe that fish schools may retain a collective memory, a communal mind map of sorts, which help these groups reach their destinations, some of which are thousands of miles away.


When cute turns deadly – the story of a wildlife biologist who was bit by a venomous slow loris, and lived to tell the tale


(10/24/2014) Slow lorises are YouTube stars. A quick search on the website will greet you with several videos of these endearing little primates--from a slow loris nibbling on rice cakes and bananas, to a loris holding a tiny umbrella. Lady Gaga, too, tried to feature a slow loris in one of her music videos. But the loris nipped her hard, and she dropped her plans. This was probably for the best, because the bite of a slow loris is no joke. Being the only known venomous primate in the world, its bite can quickly turn deadly.


Scientists find temperate bat in the hot tropics of the Western Ghats (photos)


(10/15/2014) The Western Ghats is one of the world's eight richest biodiversity hotspots. A UNESCO World Heritage site, and also known as the Great Escarpment of India, the Ghats run parallel to India's west coast. This great ecosystem is home to over 139 mammal species, nearly 50 of which are bats. And now scientists can add a new bat to this list: one that until now had only been documented from temperate regions.


The only solution for polar bears: 'stop the rise in CO2 and other greenhouse gases'


(10/08/2014) Steven Amstrup, Chief Scientist for Polar Bears International, has worked diligently on polar bears for over 30 years. He radio-collared some of the first bears and discovered that annual activity areas for 75 tracked females averaged at a stunning 149,000 square kilometers. His recent work highlighted the cost of global warming to these incredible animals and the sea ice they so closely depend on.


An impossible balancing act? Forests benefit from isolation, but at cost to local communities


(10/07/2014) The indigenous people of the Amazon live in areas that house many of the Amazon's diverse species. The Rupununi region of Guyana is one such area, with approximately 20,000 Makushi and Wapishana people living in isolation. According to a recent study published in Environmental Modelling & Software, a simulation model revealed a link between growing indigenous populations and gradual local resource depletion.


Use of mammals still prevalent in Brazil's Conservation Units


(10/06/2014) For as long as humans and animals have co-existed, people have utilized them as resources. Animals, and their parts, have been used for a variety of purposes, ranging from basic food to more esoteric practices such as in magical ceremonies or religion. A new study has found that the undocumented use of animals, particularly mammals, continues to occur in Brazil's protected areas known as Conservation Units.


Outcompeted: Species competition may result in geographic isolation


(10/03/2014) Scientists have long believed that gene flow and species dispersal is only interrupted by physical barriers, like mountain ranges, rivers or even the complete disappearance of a suitable habitat. But new research into the distribution of two mouse opossum species in South America suggests that other factors may play a role as well, such as competition and predation.


Infamous pet and zoo supplier lost 3,500 animals a week (photos)


(10/02/2014) Nearly five years ago, a seven month long investigation, led by PETA, into an exotic animal wholesaler finally came to a dreary end. Authorities raided U.S. Global Exotics (USGE) in Arlington, Texas, confiscating over 26,400 animals from 171 species and types, held in inhumane and unsanitary conditions. The raid would become one of the largest exotic animal seizures in U.S. history.


Small chocolate company takes big steps toward conservation and human development


(10/01/2014) Madécasse is not just another chocolate company selling their bars in high-end supermarkets across the United States and Europe. Their bean-to-bar business model is shaping the way small companies deal with the developing world while providing new reasons to conserve a biodiversity hotspot.


Studying common birds could help save rare species in Vietnam

(09/30/2014) Studies in conservation biology often focus on rare, threatened species faced with impending extinction, but what about common animals of least concern? Could they too help conservationists fine-tune their approach? Doctoral researcher Laurel Yohe not only claims that they can, but demonstrates how in a new study. She and five other researchers compared ranges of five babblers with development across Vietnam.


Armed conflict decimates tigers, rhinos, and swamp deer in Indian park

(09/30/2014) The human cost of war is horrendous. However, while most attention is focused on the suffering caused to people—and rightly so—an understudied element is the impact on wildlife conservation. This is worrying given that many of the world's conflict zones are situated in biodiversity hotspots.


A weed by any other name: remnant shrubs and trees play vital role in regenerating forests


(09/29/2014) Tropical forest restoration projects are exciting research sites for scientists studying factors that affect ecosystem recovery. Here, scientists are trying to understand plant community succession, i.e. the process of recovery after cleared lands are abandoned and allowed to regrow naturally. One of the most important components of this recovery process is seed dispersal, since seeds from nearby forests allow a deforested habitat to become populated again by native plants and trees.


Did the world's only venomous primate evolve to mimic the cobra?


(09/29/2014) The bite of a slow loris can be painful, and sometimes even lethal. After all, this cute-looking YouTube sensation is the only known 'venomous' primate in the world—a trait that might have strangely evolved to mimic spectacled cobras, according to a recent paper. Mimicry in mammals is rare. But anecdotal evidence and studies in the past have noted the uncanny cobra-like defensive postures, sounds, and gait in slow lorises.


Dogs may be responsible for declining mammals in Brazil's agroforests


(09/26/2014) With an estimated population of 700 million individuals, domestic dogs are the most abundant carnivore in the world and are present everywhere that man has settled. Domestic dogs are not usually viewed as a huge threat to wildlife and native habitats, but according to a recent study dogs fit all three categories to be considered an invasive species and may be decimating mammals in agroforests in Brazil.


Termites suffer in logged forests and palm oil plantations


(09/25/2014) Ants appear more resilient to forest degradation than termites. Scientists have long studied how birds, mammals, and amphibians respond to forest degradation, but what about the most abundant animals in the forest? Insects. A new study in Biodiversity and Conservation looks at how ants and termites reacted to forest changes in Malaysian Borneo.


Towards the poles: tropical cyclones on the move


(09/24/2014) If you thought your relatively northerly or southerly location sheltered you from Mother Nature's worst storms, think again. For years we have known that the tropics are expanding towards the poles. However, there is something decidedly destructive accompanying that shifting warm weather: tropical cyclones.


Drivers in Brazil will intentionally run-down small animals, but only if it is safe


(09/24/2014) Although not always very wide, roads can be huge barriers to wildlife. Not only do roads break up habitats, making animal movement more difficult, but they also allow people into long-inaccessible natural areas. A new study in mongabay.com's open-access journal Tropical Conservation Science looks at how drivers on Brazil's MG-010 road act when faced with small animals, such as snakes, on the path.


Fragmented forests hurt some bat species, may benefit others


(09/23/2014) Development of roads and other structures disturb large, continuous patches of habitat for wildlife. This habitat fragmentation is one of the biggest contributors to species extinction, as the local ecology and species interactions are altered. A new study finds that leaf-nosed bat abundances in Mexico are closely linked to how sensitive each species is to habitat fragmentation.


Meet the newest enemy to India's wildlife


(09/11/2014) A boom in infrastructure and population has forced India's wildlife to eke out a creative existence in an increasingly human-modified environment. Big cats such as the leopard are often spotted within large cities, on railway tracks, and sadly, on India's burgeoning and sprawling road network.


Conservationists use social media to take on Peru's booming illegal wildlife trade


(09/04/2014) Illegal wildlife trafficking is thriving in Peru. But a Peruvian organization is now using a public campaign, via social media and press releases, to track and rescue illegally kept wildlife in the country. 'I have filed 47 complaints from 14 different states in Peru including hundreds of animals commercialized illegally in markets, kept as pets, and used as tourist attractions,' said Noga Shanee, Co-founder and project director of Neotropical Primate Conservation.


Invasion of the lionfish: new research finds the situation may be worse than we thought


(08/27/2014) You may have recently read the controversial story on invasive lionfish research involving Dr. Zack Jud of Florida International University and a young girl named Lauren Arrington. While the issue of attribution in scientific research is crucial to the discipline, much of the media focus so far has sidestepped the real issue: what lionfish tolerance for brackish water really means for the environment.


Scientists name new endangered species after the company that will decide its fate


(08/24/2014) Scientists have discovered a new snail species near a cement quarry in Malaysia, which as far as they know lives nowhere else in the world. It lives on a limestone hill called Kanthan given as a concession to an international company Lafarge. The cement producer quarries the hill for raw materials. As a result, the scientists have named the species after the company that will decide if it goes extinct.


Challenging the 'tragedy of the commons': new documentary explores how humans and nature can coexist (VIDEO)


(08/20/2014) In Guatemala, a vast community forest has prospered for centuries despite an ever-growing population, challenging the idea that human inhabitation of an area will inevitably lead to its ecological degradation.


Titanium vs. Millipedes: new species discovered in Madagascar threatened by mining


(08/13/2014) A team of scientists from the United States and Germany has recently described seven new species of Malagasy giant pill-millipede. All but one of these species are considered "microendemics," in that they have only been found in small, isolated forest patches.


Planting meadows in the ocean: technique may help restore disappearing seagrass beds


(08/11/2014) Eelgrass is an important part of many ocean ecosystems, but is disappearing due to human impacts. However, a study published recently in found eelgrass beds could benefit from a restoration technique using seed-filled pearl nets.


The threat of traditional medicine: China's boom may mean doom for turtles


(08/08/2014) Despite a lack of scientific evidence demonstrating a causative link between turtle consumption and medicinal benefits, many people in China believe they can be used to cure disease and maintain health. Because of this, turtles have been highly sought after for more than 3,000 years. However, in recent years, China's economy has changed in a way that has become increasingly threatening to the country's wild turtle populations.


The 90 Percent Diet: reducing our environmental impact by eating less meat


(08/07/2014) In Brian Machovina's life, a serendipitous influence of people and places have all contributed to his current passion for inspiring people to eat less meat. With fewer grazing animals, Machovina's studies show that we could make better conservation and production choices with land that would otherwise be used to raise or feed livestock.


Blue-footed boobies on the decline, plummeting sardine stocks may be to blame


(08/06/2014) The iconic blue-footed booby of the Galapagos Islands has suffered a population decline of 50 percent in less than 20 years, according to research conducted by biologists from Wake Forest University.


Elephants under the sea: awkward-looking fish modify the coral-reef ecosystem in mixed ways


(08/06/2014) Bumphead parrotfish are noisy feeders. They break off large branches of corals using their powerful beaks, grind them up in their bodies to extract nutrients, and expel the undigested material in large cloudy plumes of feces. Their voracious feeding is, however, not just a loud, messy affair. During the course of their feeding, they also change the coral reef ecosystem in numerous ways.


Yellow spots, orange stripes: vivid new frog species discovered in Malaysia


(08/05/2014) Scientists have identified a new species of frog on the Malay Peninsula. The newly named Hylorana centropeninsularis was discovered in a peat swamp and genetic analyses revealed that it is evolutionarily distinct from its stream-dwelling cousins.


Setting the stage: theater troupe revives tradition to promote conservation in DRC


(07/22/2014) Two years ago, environmental artist Roger Peet set off to the Democratic Republic of Congo to support the new Lomami National Park with bandanas that he designed. This time, Peet is back in Congo to carry out a conservation theater project in remote villages near the proposed Lomami National Park.


Surprising habitat: camera traps reveal high mammal diversity in forest patches within oil palm plantations


(07/21/2014) After more than four and a half years of camera trap footage, the results are encouraging: 36 mammal species, of which more than half are legally protected, are prospering in this most surprising of spots: an oil palm plantation in the province of East Kalimantan in Indonesian Borneo.


Attack of the killer vines: lianas taking over forests in Panama


(07/14/2014) A worrying trend has emerged in tropical forests: lianas, woody long-stemmed vines, are increasingly displacing trees, thereby reducing forests' overall ability to store carbon. The study, recently published in Ecology, found several detrimental effects of increased liana presence.


Too much of a good thing: fertilizer 'one of the three major drivers of biodiversity loss this century'


(07/14/2014) The world's grasslands are being destabilized by fertilization, according to a paper recently published in the journal Nature. In a study of 41 grassland communities on five continents, researchers found that the presence of fertilizer weakened grassland species diversity.


Downturn in shade-grown coffee putting forests, wildlife, people at risk


(07/11/2014) Growing coffee in the shade of forests allows native vegetation to persist, thereby reducing the impact of agriculture on the natural landscape. While production of shade-grown coffee surged in recent decades, it is now experiencing a decline. A recent study analyzed the situation, finding that the growth of consumer demand and changes in coffee agronomy has caused coffee production and management to change drastically.


Good intentions, collateral damage: forest conservation may be hurting grasslands


(07/10/2014) Trees absorb CO2 and trap carbon molecules, and countless are lost as forests are felled around the world. So why not plant as many as we can? A recent paper suggests otherwise; the planting of more trees through international reforestation schemes may actually be harming tropical grasslands, which harbor endemic species and offer unique ecosystem services.


Cats' best friend? A new role for guard dogs in South Africa


(07/09/2014) While there has been a surge of recovery and reintroduction programs to combat predator decline, human population growth and limited protected areas have led to increased rates of human-wildlife conflicts in many regions of the world. A study published recently tested the ability of trained guarding dogs to protect livestock in South Africa and found it to be highly effective, protecting humans and predators alike.


They think, therefore they spread: plants can make complex conditional decisions


(07/07/2014) Strong memory, being able to predict the future, and acting based on one's surroundings are traits typically associated only with the most advanced types of animals. However, a team of German and Dutch scientists from the Helmholtz Center for Environmental Research (UFZ) and the University of Göttingen found ecological evidence that plants also have these abilities.


Next big idea in forest conservation? Playing games to understand what drives deforestation


(06/26/2014) Dr. Claude Garcia plays games, but you won't find him betting his shirt at the casino. As leader of the Forest Management and Development Research Group at ETH Zürich, Garcia and his team use participatory modeling and role-playing games, merged with more traditional disciplinary sciences such as ecology, economics, and sociology to understand and manage complex landscape change in the tropics.


Size matters: small animals abundant in fragmented forests, large animals not


(06/25/2014) Habitat fragmentation and hunting are both distinct critical issues facing forests today that require their own countermeasures. Yet, much research has chosen to conflate the two, potentially leading to ineffective ecosystem management. According to a new study, the interaction of both factors can contradict the effects of hunting and fragmentation alone, revealing a research and management gap that urgently needs to be filled.


Logging in Vietnam still affecting rare trees 30 years later


(06/25/2014) Restricted geographic ranges, high habitat specificity, and small local population sizes all contribute to the natural rarity of many tree species. Anthropogenic activities such as selective logging can compound this rarity by modifying habitats and altering the competitive balance among tree species. According to a new study, previous logging in the forests of Vietnam continue to put rare tree species at risk.


A taste for wildlife: what's driving bushmeat hunting in Tanzania?


(06/25/2014) Barbed-wire snares, spent shotgun shells, the lingering smell of gunpowder, and strips of curing meat: glimpses from a bushmeat hunt. Bushmeat hunting is the illegal hunting of wildlife for food and income. A new study reports regular bushmeat consumption by a large proportion of Tanzania's tribal populations. Co-authors Silvia Ceppi and Martin Nielson were hunting for their own answers: who was eating bushmeat and why?


Study finds tiny cloud forests have big biodiversity


(06/24/2014) Tropical cloud forests are situated in mountains and are characterized by the frequent presence of low-level clouds. Scientists have always regarded them as having high biodiversity, but a recent study adds a new dimension: it found cloud forests contain a significant and surprising array of tree and bromeliad species, even when they are relatively small.


Shot Egyptian vulture leads conservationists to bizarre black-market for bird parts


(06/24/2014) Around 11 AM on Thursday, 27 February 2014, Angoulou Enika was lying hidden in the tall grass on the side of a large water hole in the Sahel region of Niger. He was staying as quiet as he could while aiming his custom-made rifle at an Egyptian vulture which had landed nearby to drink from the water. He took a breath, held it and fired. The large bird fell to its side.


The palm oil diet: study finds displaced orangutans have little else to eat


(06/20/2014) In a recent study, researchers assessed how orangutans have adapted to living among oil palm plantations on Borneo. They found that while orangutans have adapted to the island's human-transformed landscapes better than expected, oil palm plantations are unable to sustain orangutan populations in the long-term.


Using Google Earth to protect uncontacted tribes in the Amazon rainforest


(06/19/2014) In 2008, images of an uncontacted tribe in the Amazon rainforest in Brazil created ripples. With bodies painted in bright colors, members of the tribe aimed their arrows at a Brazilian government plane flying overhead, occupants of which were attempting to photograph the tribe to prove their existence. Now, a new study has found another way to survey such tribes safely and remotely—using satellite images.


Fly and wasp biodiversity in Peru linked to strange defense strategy


(06/18/2014) Entomologists working in Peru have revealed new and unprecedented layers of diversity amongst wasps and flies. The paper, published in the journal Science, also describes a unique phenomenon in which flies actually fight back and kill predatory parasitic wasps.


Ever heard of the hirola? New survey shows world's rarest antelope holding steady


(06/18/2014) In 2008 and 2009, severe droughts killed numerous elephants, hippos and rhinos in Kenya's Tsavo East National Park. But the tiny population of the Critically Endangered Hunter's hartebeest or hirola (Beatragus hunteri) survived without any catastrophic consequences, a recent study has found.


Feather forensics: scientist uses genes to track macaws, aid bird conservation


(06/17/2014) When a massive road project connected the ports of Brazil to the shipping docks of Peru in 2011, conservationists predicted widespread impacts on wildlife. Roads are a well-documented source of habitat fragmentation, interfering with access to available habitat for many terrestrial and tree-dwelling species. However, it wasn't clear whether or not birds are able to fly over these barriers.


More is better: high bee biodiversity boosts crop yields


(06/12/2014) Scientists have discovered that blueberry plants visited by more diverse bee species increased their seed number, berry size and fruit set, and quickened their ripening time. They hope their findings encourage farmers to help support local wild bee communities.


Survey finds huge biological value in Baja California, stalls resort development


(06/11/2014) A recent survey conducted by researchers from the U.S. and Mexico has uncovered staggering levels of biodiversity in the delicate desert environment of Cabo Pulmo in Baja California. Their findings have stymied construction of a proposed $3.6 billion resort, but developers are not giving up.


By the bones: herring populations were superabundant before commercial fisheries


(06/09/2014) Scientists analyzed almost half a million fish bones to shed light on the population history of Pacific herring (Clupea pallasii) in the North Pacific Ocean. Their paper reveals a decline of unprecedented scale, and suggests that while the abundance of Pacific herring does fluctuate naturally, their numbers have fallen precipitously since commercial fishing started targeting the species in the 19th century.


New species has its anus behind its head


(06/09/2014) In the dark caves of southern Indiana in the United States, scientists have discovered a new species of cavefish that are blind, pinkish, and have their anus behind their heads. This peculiar new cavefish is the first to be described in North America in 40 years, and researchers have named it Amblyopsis hoosieri or Hoosier cavefish.


Next big idea in forest conservation? Work locally, relentlessly, and, if necessary, ignore the government


(06/05/2014) In 1997, Gabriella Fredriksson, then a young PhD student, was studying sun bears in East Kalamantan, Indonesia, when massive forest fires broke out in the park. 'It quickly became clear that there was no government agency, NGO, or private company in the area interested in assisting putting out these fires, which were threatening to burn down the entire reserve,' Fredriksson told mongabay.com.


Ignoring boreal forests could speed up global warming


(06/04/2014) Greenhouse gas emissions from human activity have caused global air and sea surface temperatures to rise approximately 0.8 Celsius (1.4 degrees Fahrenheit) since the beginning of the 20th century, contributing to a plethora of problems worldwide from rising sea levels to desertification. A new study finds that global temperatures may start to increase even faster if more is not done to protect Earth's boreal forests.


Newly discovered snails at risk of extinction


(06/03/2014) A team of Dutch and Malaysian scientists has recently completed one part of a taxonomic revision of Plectostoma, a genus of tiny land snails in Southeast Asia. Unfortunately, according to their article published recently in ZooKeys, it seems that these animals may be going extinct as fast as they are being discovered.


Culling elephants leaves an impact on their social structure decades later


(05/30/2014) Researchers from the University of Sussex studied and compared the social behavior of two elephant herds: one that was severely affected by 1970 and 1980 culling operations and a herd that was relatively unaffected. In their results, the researchers found that the elephant herds that had experienced culling operations exhibited signs of post traumatic stress disorder.


Acoustic surveying: new monitoring technique beats bats at their own game


(05/29/2014) Species monitoring can be a very invasive form of research. However, the use of non-invasive techniques made possible through advancements in technology has been on the rise. A new study published in Ecological Informatics examined one such technique: an innovative and inexpensive non-invasive monitoring tool, known as acoustic surveying.


Next big idea in forest conservation? Making community protection economically viable


(05/29/2014) After years of discovering new species and setting up protected areas, Neil Burgesses' career changed. Currently he is focused on community-driven conservation and on how to improve protected areas in Africa's Eastern Arc mountains region. Neil Burgess has worked in the conservation field for over twenty years, mainly in Tanzania where he also lived for five years.


Next big idea in forest conservation? Linking public health and environmental degradation


(05/22/2014) Dr. Christopher Golden is an explorer on a mission. As both an epidemiologist and ecologist, he is investigating and expanding the interface between human and ecosystem health. This year, Golden was appointed the Director of Wildlife Conservation Society's HEAL (Health & Ecosystems: Analysis of Linkages) Program.


Zero-deforestation commitments pose acute challenges for commercial giants in the palm oil industry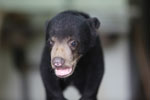 (05/22/2014) The path to zero-deforestation appears to be paved with good intentions, but how successful are these companies in staying on that path? A controversial proposal to construct a refinery in the wildlife-rich Balikpapan Bay in Indonesian Borneo highlights the challenges faced by both palm oil companies and conservationists in the face of zero-deforestation commitments.


Epidemic of elephant calf kidnapping hits Sri Lanka, say conservationists


(05/21/2014) In Sri Lanka, an underground wildlife racket has been simmering for a while. And a recent incident has brought it to a boil. On the night of May 1st, a gang attempted to kidnap a wild elephant calf out of the Uduwalawe National Park in Sri Lanka. But tipped off by alert villagers, police and wildlife officers foiled the abduction.


The matrix matters: scientists find surprising biodiversity between forests


(05/20/2014) In human-dominated countryside areas, forests are often fragmented and scattered among a matrix of developments such as plantations and pastures. Scientists have long overlooked the habitat value of these matrices. However, according to a recent study published in Nature, the biodiversity of altered countryside areas that exist between islands of fragmented forests can be significant and deserving of conservation attention.


Hope in the Heart of Darkness: huge population of chimpanzees discovered in the DRC


(05/20/2014) A recent study describes a new population of chimpanzees, which forms a continuous cultural group inhabiting an area of at least 50,000 square kilometers (19,000 square miles). The population, estimated to consist of many thousands of individuals, shares a unique set of learned skills that are passed on from generation to generation.


Dams be damned: study finds large dams are too expensive


(05/19/2014) Hydroelectric power, supplied mostly from dams, provides approximately 20 percent of the world's electricity, an amount of energy equivalent to 3.6 billion barrels of oil. However, a recent study by researchers at Oxford University has found that large dams cost so much money and take so long to build that they may not be economically viable.


Connecting forests, saving species: conservation group plans extensive wildlife corridor in Panama


(05/16/2014) With the cooperation of hundreds of ranchers and researchers, Azuero Earth Project aims to replant a swath of tropical dry forest, connecting the dry tropical forest on the coast to cloud forest further inland. The trees along the 140-kilometer (80-mile) wildlife corridor will create a continuous habitat for the Critically Endangered Azuero spider monkey (Ateles geoffroyi azuerensis) and improve the soil for people who farm and ranch along the way.


New report reveals human rights abuses by corporations, governments in the Amazon


(05/14/2014) Regnskogfondet (the Rainforest Foundation of Norway) recently released a 52-page report that gives an in-depth account of the conflicts activists and indigenous peoples (IPs) are having with corporations and governmental agencies. It relays a situation that does not look good.


'Simmering conflict': the delicate balancing act of protecting India's wilderness


(05/13/2014) The Western Ghats of southern India, one of the world's top biodiversity hotspots, is a 1600-kilometer (1000-mile) mountain chain that runs parallel to the western coast of the Indian subcontinent. It traverses six states and is home to as many as 250 million people. In an interview with mongabay.com, M.D. Madhusudan of the Nature Conservation Foundation discusses the importance and challenges of establishing protected areas in India.


Scientists release odd-looking, Critically Endangered crocodiles back into the wild (PHOTOS)


(05/13/2014) Among the largest and most endangered crocodilians in the world, the gharial is on the verge of extinction today. This harmless fish-eating crocodile has fewer than 200 adult breeding individuals in the wild, their numbers having plummeted rapidly over the past few decades. But among this gloom and doom, conservationists have been working tirelessly to reinstate the wild populations.


Not unique to humans: marmoset shows compassion for dying mate (VIDEO)


(05/07/2014) For the first time, researchers have observed an adult marmoset comforting a dying adult family member, behavior that was previously thought to be unique only to humans and chimpanzees. Researchers observed this behavior between a mated pair of common marmosets (Callithrix jacchus) in Brazil, and describe the event in a paper and video published in the journal Primates.


It's in the genes: researchers use DNA to learn about tapir behavior


(05/06/2014) Tapirs are notoriously hard to find and directly observe in the wild. Because of this, little is known about how species behave in their natural habitats. But in a study published in PLOS ONE, researchers found a way around this complication by using tapir DNA to shed light on their behavior.


Not all used up: why conserving selectively logged forests is important


(05/02/2014) Tropical forests, which provide rich biodiversity, vital carbon storage, and essential medicines, are being damaged and destroyed at a rapid rate worldwide. Loggers especially target old-growth forests for selective harvesting of their valuable timber. But while selectively logged forests are indeed degraded, these disturbed forests are valuable ecosystems for many species, with higher biological productivity than previously thought, and merit increased conservation attention, argues a new paper published in Frontiers in Ecology and the Environment


Will they hold on? Three new gecko species found in threatened habitat


(05/02/2014) Malaysia is set to lose ancient limestone formations to quarrying despite the discovery of new species of geckos in the area. The species are described in three studies recently published in the journal Zootaxa. One of the discoveries, Cyrtodactylus metropolis, is the first endemic vertebrate species discovered in the Batu Caves area.


A sketch of the yeti: saving the Himalayan brown bear


(05/01/2014) Overall, the brown bear is one of the most widespread and numerous bear species in the world. However, a subspecies called the Himalayan brown bear is not so fortunate. It occupies higher reaches of the Himalayas in remote, mountainous areas of Pakistan, Nepal, Tibet and India. Its populations are small and isolated, and it is extremely rare in many parts of its range.


Bambi in the 21st Century: roe deer not adapting to climate change


(05/01/2014) Once almost extinct in parts of Europe in the late 17th century, the roe deer (Capreolus capreolus) eventually bounced back, and how: today, it is one of the most widespread deer in Europe. But will its luck dry out in the future? A new study published in PLoSBiology suggests that while roe deer populations are still increasing, it may not be adapting to climate change.


Saudi Prince kills two percent of global population of endangered bird


(05/01/2014) In a three week hunting safari between January 11th and 31st of this year, Saudi Arabian Prince Fahd bin Sultan bin Abdulaziz Al Saud and his party allegedly shot down 2,100 Asian Houbara bustards (Chlamydotis macqueenii) in Balochistan, Pakistan. Scientists aren't certain how many Houbara bustards survive today, but their best estimate is around 100,000 and declining.


Wild food: scientists link forests to human nutrition


(04/25/2014) Food security is a mounting global issue. As a solution to increasing food scarcity, forests are commonly cleared to make land available for agriculture. Around the world, both industrial farmers and subsistence farmers alike are growing crops on deforested land. However, scientists are finding that the forests themselves may actually be key to providing local populations with higher quality diets.


Game of thorns: colorful, spiky tree frog discovered in Vietnam


(04/25/2014) Evening fog settled quickly on Mount Ngoc Linh, as the steady drone of cicadas and crickets took up their usual nighttime chorus. The night calm was broken by sudden crashing through the thick bamboo stands and excited voices. High in this isolated cloud forest in central Vietnam, researchers had come upon the first thorny tree frog known to science.


Chelonians for dinner: hunting threatens at-risk turtles and tortoises in India


(04/23/2014) The extinction risk faced by mammals is often in the limelight. But it may be surprising to learn that next only to primates, chelonians—or turtles and tortoises—are the world's most imperiled vertebrate group. New research indicates that two such species are being threatened by hunting in the Western Ghats of India.


Small monkeys take over when big primates have been hunted out in the Amazon


(04/21/2014) The barbecued leg of a spider monkey might not be your idea of a sumptuous dinner, but to the Matsés or one of the fifteen tribes in voluntary isolation in Peru, it is the result of a successful hunt and a proud moment for the hunter's family. However, a spider monkey tends to have only a single infant once every 30 months, which necessarily limits the number of adult monkeys available to subsistence hunters.


Weird and mysterious: scientists find new shark species


(04/16/2014) A long snout with teeth jutting from the sides? Check. Catfish-like barbels dangling from its chin? Got them. Gills on the side of its body? It has those, too. These are characteristics of a bizarre group of sharks known as sawsharks. And until recently, only seven species were recognized. However, a new discovery raises that number by one more.


Long lives, big impacts: human life expectancy linked to extinctions


(04/15/2014) Since the arrival of Homo sapiens, other species have been going extinct at an unprecedented rate. Most scientists now agree that extinction rates are between 100 and 1000 times greater than before humans existed. Working out what is driving these extinctions is fiendishly complicated, but a new study suggests that human life expectancy may be partly to blame.


Ants plant rainforests, one seed at a time


(04/14/2014) Deforestation is destroying forests around the world, but its effects are especially obvious in the Amazon Basin. Due to cattle ranching, soybean farming, logging, and slash-and-burn agriculture, the rainforest is disappearing at a rapid pace. But a recent study published in the Journal of Ecology offers a unique solution to replanting the deforested landscapes: ants.



Page 1 | Page 2 | Page 3 | Page 4