News articles on interns

---
Mongabay.com news articles on interns in blog format. Updated regularly.






Satellite-based forest mapping platform hits its stride

(06/26/2015) Global Forest Watch, a young online forest monitoring and alert system, provides free, near real-time data on deforestation and tree-cover loss around the world. It allows users to create customized interactive maps detailing forest change, concession areas for natural resource extraction and agricultural production, conservation areas, and community land boundaries. The system acts as a research platform, providing country profiles and rankings based on forest statistics, and allowing users to crowdsource forest data and stories.
On the fence about wildlife fencing: new paper outlines research needed to resolve debate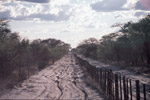 (06/23/2015) Fencing is used to protect wildlife against poaching and human encroachment, and also to protect people and livestock from wildlife. As a conservation strategy, it has proponents as well as detractors. A recent paper by a team of 45 international researchers in the Journal of Applied Ecology questions the wisdom of erecting wildlife fencing in dryland ecosystems. It also seeks to ease decision-making on fencing initiatives by setting a research agenda to answer open questions that will help resolve the debate.
Top canned tuna brands rank worst in destructive fishing practices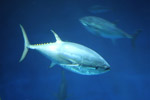 (06/17/2015) Starkist, Bumblebee, and the kitchily named Chicken of the Sea are among the most familiar brands of canned tuna on grocery store shelves. They also rank the worst in terms of the sustainability and transparency of their fishing and labor practices, according to the environmental non-profit Greenpeace USA. The group's recently released Tuna Shopping Guide ranks 14 of the most popular tuna brands in the U.S., giving 8 failing grades.
Scientists find surprising climate change refuge for reef-building corals: beneath mangroves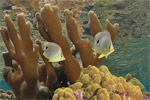 (06/16/2015) Coral reefs are the gardens of the ocean. Covering just a tiny fraction of the vast sea floor, they are among the most biodiverse ecosystems on the planet. However, global warming and ocean acidification increasingly threaten them. Now scientists have discovered that corals could potentially survive global warming by numbering among the Earth's first climate change refugees. They could flee warming oceans to find a new home in the shade beneath coastal mangroves, says a recent study published in the journal Biogeosciences.
Satellite images provide new view of uncontacted Amazonian communities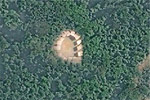 (06/10/2015) A laundry list of dangers threaten Amazonia's few remaining uncontacted indigenous communities. Colonists and industry workers often grab tribal land for mining, logging, drug trafficking, or hydrocarbon extraction, which damage the groups' environment and bring them into conflict with armed settlers. Careless encroachment by outsiders can also bring diseases to which uncontacted groups have no immunity.
Butterflies stand out as useful bioindicators in Malaysia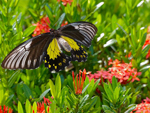 (05/29/2015) In choosing sites to target for protection, conservationists often turn to what they call bioindicators: species, or small groups of species, that when present suggest that a place has high biodiversity. A recent study tested several potential bioindicators in Malaysia, and found that butterflies came out on top.
Community conservation increases endangered monkey population in Peru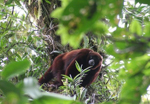 (05/29/2015) Community conservation projects — initiatives that actively involve local people in conservation efforts — have gained increasing attention in recent years. Yet few studies have examined their success in protecting natural resources. A recent study on a project to conserve yellow-tailed woolly monkeys shows that they can work.
Drone Herders: Tanzanian rangers and researchers use UAVs to protect elephants and crops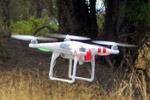 (05/27/2015) HEC, otherwise known as human elephant conflict, is a centuries-old problem responsible for the deaths of untold numbers of elephants. This ongoing battle between African farmers trying to grow crops and hungry elephants foraging for a meal, has motivated conservationists to find solutions for protecting the largest and one of the most intelligent land animals on the planet. Scientists' most recent effort -- Unmanned Aerial Vehicles (UAVs), frisbee-sized remote controlled quad-helicopters -- may provide the answer that researchers have been looking for.
Consumer choice: Shade-grown coffee and cocoa good for the birds, farmers, ecosystems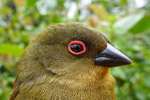 (05/22/2015) The next time you order that "wake up" cup of Joe or reach for a sweet treat, you may want to consider whether those coffee or cocoa beans were grown in the shade or open sun. Choosing the shade grown variety can offer huge benefits to tropical birds, their ecosystems and farmers says a new study by Cagan Şekercioğlu published in the Journal of Ornithology.
New genetic analysis aims to guide restoration of overharvested Myanmar teak forests
(05/15/2015) Teak is one of the most valued tropical hardwoods for its beauty, durability, and versatility. Teak trees naturally occur in the Indo-Pacific region, where a long history of exploitation, along with deforestation, has led to declines in the species. A recent study published in mongabay.com's open-access journal, Tropical Conservation Science, analyzes the genetic makeup of teak in Myanmar, its largest stronghold, and uses the results to offer advice about how Myanmar teak should be conserved.
Bottom trawling reduces size of commercially important flatfish
(03/19/2015) Oceans not only provide important ecosystem services, including climate regulation and nutrient cycling, but they also serve as a major contributor to food and jobs. Yet human actions in the oceans are having a major impact on species, sometimes in unexpected ways. Indeed, a recent study finds that bottom trawling may be making some fish skinner.
New wormy amphibians discovered in Southeast Asia
(03/13/2015) Worms come in all different sizes, shapes, textures, colors, and flavors. Some attack human digestive systems, some surface after a rainstorm, and some come in plastic wrappers, covered in sour sugar, at the local grocery store. Despite their similar features and anatomies, many of the real worms (not the sugar kind) demonstrate convergent evolution, meaning they are not related but have independently evolved similar features.
Even cockroaches have personalities
(03/12/2015) When I was ten, I acquired my first dog. Rani was a Doberman Pinscher—tall, lean, and a huge pushover. She was wonderfully friendly, but sadly misunderstood her whole life, regularly frightening all except those who knew her intimately. There were two innocuous reasons for this—both of which reveal the power of emotions shared across species.
Conservationists announce program to protect East Africa's largest elephant population
(03/12/2015) The Wildlife Conservation Society (WCS) and the Tanzanian government have launched an ambitious new initiative to protect East Africa's largest population of elephants (Loxodonta Africana). With funds from USAID, the plan aims to reduce poaching and protect biodiversity - including the area's 25,000 elephants- across an 115,000 square kilometer ecosystem.
Meet Biomuseo: the world's first biodiversity museum
(03/12/2015) Biomuseo, designed by internationally renowned architect, Frank Gehry, is the first museum in the world dedicated to biodiversity. Opened in October 2014, the museum is located at the end of the Amador Causeway in Panama City, facing the Pacific Ocean at the entrance of the Panama Canal.
Citizen scientists help demystify Serengeti's wildlife with photos
(03/10/2015) Africa's Serengeti conjures up romantic images of millions of migrating wildebeest and zebras, prides of lions feasting on their prey, and hyenas prowling in the background. But not everyone is fortunate to see them up close. Snapshot Serengeti, a citizen science project, is changing that. It lets anyone, with or without a background in science or ecology, become a part of Africa's wilderness from their homes.
Humans cause erosion one hundred times faster than normal
(03/05/2015) Experts have long linked deforestation and intensive farming to worsening erosion rates around the world. Although studied extensively, determining erosion rates due to human-induced activities has rarely been quantified by scientists. However, new research conducted by geologists finds that erosion rates in the southeastern United States increased one hundred times after the arrival of European colonists in the 1700s due to tree clearing and unsustainable agriculture practices.
Bushmeat's dual role: threatened species face off against nutrition and culture
(03/05/2015) Deforestation, habitat destruction, climate change, and other man-made forces are threatening species around the world. But, often overlooked, overhunting is a rising peril to many animals. On the other hand, bushmeat hunting also helps provide vital protein in rural tropical regions and is an important cultural rite for many indigenous tribes. Thus, there is a dual challenge of maintaining food security for forest-dependent populations and ensuring wildlife conservation.
To keep big cats out, use a cat door
(02/26/2015) As a hunter searches for prey, heat radiates off the sun stroked horizon distorting the landscape. At the snap of a twig and a rustle in thorny acacia the hunter is off. Keen eyed hearing pinpoint its prey: the cheetah spots an impala and immediately gives chase. The chase won't last long though. The impala lives on a farm and is protected by a high fence to keep predators out. But these fences aren't fool proof.
Could big data turn us into ocean protectors instead of abusers?
(02/24/2015) The devastating tsunami that hit Japan in 2011 washed away millions of tons of plastic debris into the Pacific Ocean. It even swept away a Harley Davidson motorcycle that subsequently ended up on Canada's coast. As production and consumption of plastic increases across the world, more of it gets discarded as waste.
Biodiversity may reduce the threat of disease
(02/19/2015) Biodiversity level changes can have consequences for species and habitats around the world. A new study published in the Proceedings of the Royal Society B, reaffirms previous findings that higher diversity in ecological communities may lead to reduced disease threat.
Economic models for forests often neglect value of biodiversity
(02/06/2015) Tropical forests provide countless goods and services that help sustain human life. Given the rapid conversion of forests to agricultural lands, scientists say it is critical that we prioritize conservation of forest ecosystems. While economists have attempted to quantify the economic value of tropical forests, these estimates may overlook the intricacies of the landscape. According to a recent study in Biological Conservation, economic analyses of forests tend to neglect areas containing high biodiversity.
Giant clam = giant impact: study compiles how mega-clams impact seas
(02/06/2015) The world's biggest bivalves are the aptly named giant clams. Inhabiting the warm waters of the Indo-Pacific, the largest of these species, the eponymous giant clam (Tridacna squamosal), can reach up to 1.2 meters (4 feet) in length and weigh over 230 kilograms (500 pounds). Historically known as the killer clam for its supposed ability to trap careless divers, these harmless and colorful bivalves are favorite animals for divers and snorkelers to spot, but they may also be big players in the ecosystem.
Chemical clues in fossil shells may help us understand today's ocean acidification
(02/04/2015) As atmospheric CO2 levels rise, so too do those in the sea, leading to ocean acidification that outpaces that of any other time in tens of millions of years. Some effects of ocean acidification are imminent, like the fact that calcified organisms such as corals and shellfish will have access to less and less of the chemical components they need to build their shells and skeletons.
Pollutants threaten long-term survival of wandering albatross
(02/02/2015) Seabirds, aerial ocean predators, are known to amass harmful contaminants over their lifespan. Scientists believe this exposure to pollutants negatively impacts survival rates as well as reproduction, therefore contributing to large-scale population declines. Although previously these assumptions were largely theoretical, recent research involving blood samples from wandering albatrosses points to new conclusions.
Scientists discover fanged frogs that give birth to tadpoles
(02/02/2015) Scientists have discovered a new species of fanged frog that is the world's only known frog able to give birth to tadpoles. If that wasn't enough, L. larvaepartus also fertilizes its eggs internally, a reproductive strategy of which only a few amphibian species are capable.
Swimming against the stream: a rare crocodile captivates researchers
(02/02/2015) The Sunda gharial looks like 'just an odd crocodile' according to Robert Stuebing. He would know. Stuebing and his team have recently published an article in the International Zoo Yearbook outlining habitat information and threats to the Sunda gharial at Lake Mesangat in Indonesian Borneo.
Scientists rediscover endangered Andean toad in Ecuador
(01/30/2015) In 1970 researchers uncovered the Tandayapa Andean toad, previously unknown to science, in the Pichincha Province of Ecuador. Given that only a single individual was discovered, even after further exploration in the following years, the toad was soon presumed to be extinct. Forty-two years later, however, a research team rediscovered the species in Manduriacu, Ecuador.
Scientists discover that fish larvae make sounds
(01/29/2015) For the first time, marine biologists have recorded evidence of fish larvae in the ocean producing sounds. The study focused on the grey snapper (Lutjanus griseus) living in the waters of the northern Florida Keys reef tract. The field of acoustic ecology, which studies animals and their interaction and relationship with sounds in their environment, has often focused on juvenile and adult fish while overlooking fish larvae.
With local help, hawksbill sea turtles make a comeback in Nicaragua
(01/28/2015) Hawksbill sea turtles, a reptile listed as the highest threat level by the IUCN Red List of Endangered Species, are making a momentous local comeback in Nicaragua's Pearl Cays. This Critically Endangered turtle, although reduced to 85 percent of their historical numbers, has shown a nesting increase of over 200 percent from just 154 nests to 468 nests in the last 14 years.
Conservationists ask, 'Is nuclear the way to go?'
(01/23/2015) Nuclear power at times faces antagonism from the environmental community, with opponents arguing that it produces harmful radioactive waste, leads to the proliferation of nuclear arms, and brings forth lethal disasters. Scientists from Australia say it's time to get past myths about nuclear; they suggest that implementing nuclear power at a larger scale is a positive compromise for fulfilling both energy supply and conservation needs.
Sundarbans still reeling from effects of December oil spill
(01/21/2015) Last month, an estimated 350,000 liters of fuel oil spilled into the Sundarbans delta on the Bay of Bengal. An oil tanker that had collided with a cargo vessel on December 9th sank into the Shela River, spilling its oil into a protected sanctuary for the rare and endangered Irrawaddy dolphins (Orcaella brevirostris) and the Ganges river dolphins (Platanista gangetica).
Fishing industry could lose up to $41 billion due to climate change
(01/16/2015) Climate change is already having a severe impact on the atmosphere and oceans around the world. These changes are also impacting specific economic sectors including the fishing and aquaculture industries. According to a recent report by the European Climate Foundation, the Sustainable Fisheries Partnership and the University of Cambridge, the fishing industry is projected to lose tens-of-billions as the world continues to heat up.
No experience necessary: how studying tamarins led to an innovative research organization in the Amazon
(01/15/2015) While conducting doctoral research on tamarin reproductive biology in the Peruvian Amazon, Mrinalini Watsa realized she needed help in the field. Rather than hiring seasonal assistance she, along with Gideon Erkenswick, decided to create a life-changing non-profit organization, PrimatesPeru. The new NGO would allow students to conduct field research in one of the most biodiverse, yet threatened, places on Earth.
One clever ape: new book celebrates real-life Orangutan Houdini
(01/07/2015) An interview with Laurel Neme about her new children's book, Orangutan Houdini. When no one is looking, a gangly orangutan named Fu Manchu reaches into his mouth and pulls out a wire. Carefully, Fu, housed at the Henry Doorly Zoo in Nebraska, begins to pick the lock to his enclosure's door, and escapes! He and his orangutan cohort have the run of the zoo, until his keeper Jerry brings them all back home.
Time for a checkup: researchers examine the health of lowland tapirs
(01/07/2015) The Brazilian tapir may get a bad rap in Brazil, where referring to someone as a 'tapir' essentially equates to calling them an 'ass,' but history has shown that this species is deserving of a lot more respect. These hardy 'living fossils' have survived multiple extinction events since the Eocene, yet their ability to survive the ongoing Anthopocene extinction remains uncertain.
Rat eradication needed to save seabird colony
(12/30/2014) Although only a nuisance in your home, on an isolated island chain (archipelago) off the northeastern coast of Brazil, rats pose a threat to the red-billed tropicbird (Phaethon aethereus). The seabird nests in the remote Abrolhos National Park, but two species of invasive rats prey on its eggs and young: the house rat (Rattus rattus) and the brown rat (Rattus norvegicus).
Young journalists win prizes for environmental reporting
(12/30/2014) This year, Mongabay published over 165 articles written by journalists participating in its internship program. To highlight some of the excellent work, Mongabay held a competition for intern contributions to the site, asking individuals to submit their most compelling pieces. A staff selection panel reviewed the selections and chose the winners.
Endangered mussel still harvested for food in Laos
(12/29/2014) Only one freshwater pearl mussel species is known to inhabit tropical water systems. However, despite being listed as Endangered by the IUCN, it is also still a part of the diet of villagers in Northern Laos. A study published recently found that the dwindling populations of the bivalve would benefit from a ban on their capture.
Camera traps capture rare footage of wild bonobos (video)
(12/29/2014) Bonobos, our ape cousins, love peace. Unlike chimpanzees, also our close relatives, bonobos are known to resolve conflict through sex instead of aggression. They kiss, they caress, and females display genito-genital rubbing (also called G-G rubbing) to communicate, bond, and reconcile.
Scientists rediscover Critically Endangered streamside frog in Costa Rica
(12/26/2014) In the past 20 years, amphibian species around the world have experienced rapid decline due to climate change, disease, invasive species, habitat loss and degradation. Populations have decreased by approximately 40 percent with nearly 200 species thought to have gone extinct since 1980. However, despite these discouraging statistics, new research efforts are turning up lost populations of some vanished frogs.
How a frog with a strange name is helping improve conservation in Brazil
(12/23/2014) Protecting the biodiversity of the Amazon basin is an immense undertaking, and to its credit the Brazilian government has a set procedure for doing so. However, there are gaps in the process that may prevent the authorities from fully protecting the species that call this place home. To investigate this, a recent study uses as an example the brilliant-thighed frog, a species that is found across the Amazon Basin—including the area surrounding the soon-to-be dammed Xingu River.
Conservation conflicting with local ways of life in Mexican reserve
(12/23/2014) Although conservation has good intentions, it can give rise to conflicts when the interests of conservationists put local peoples' livelihoods at stake. A recent study has uncovered an unhappy symbiosis between Mayan subsistence hunters and authorities in Yucatán, Mexico. A lack of understanding and communication about hunting regulations are forcing Mayan hunter societies to alter their traditional ways of living.
Shifting attitudes may help endangered wild dogs in Thailand
(12/22/2014) Once found throughout much of Asia, the dhole—a wild dog species that looks something like a jackal—has been displaced by humans from much of its range. But a new study published in mongabay.org's open-access journal Tropical Conservation Science, offers hope that the two species may be able to coexist, with people living next to protected forest areas in southeastern Thailand showing a favorable attitude towards increasing awareness and conservation efforts for the endangered canids.
Genetics study sheds light on Chile's most endangered bird
(12/22/2014) A member of the Furnariidae family, the small brown and beige bird possesses rusty "spine-like" tail feathers and inhabits densely vegetated areas. Scientists estimate the total population to range from 140 to 500 individuals. In 2012 the IUCN declared the Masafuera Rayadito to be a Critically Endangered species.
Enough for an elephant: why are Cameroon's elephants raiding fields?
(12/18/2014) Waza National Park in West Africa is a refuge to many endangered and vulnerable species. Walk through the grounds and you may see red-fronted gazelles grazing or giraffes sauntering between trees in search of foliage. Head to the park's perimeter, though, and you may see a less serene scene: elephants raiding local farmers' crops.
When predators attack, plants grow fewer thorns
(12/17/2014) Crisp lines of light begin to play out across the landscape. As the morning light grows, blades of grass take shape and, amongst rocky outcrops, green acacia breaks the yellow and gold of the savannah. Stirring in this early morning atmosphere is the African impala, an ungulate that typically grazes at dusk and dawn.
Google Earth used to identify environmentally important termite mounds

(12/17/2014) In woodland and savannah areas, certain termite species play a critical environmental role due to the mounds they build. These mounds can be used as fertilizer to induce new ecosystems, and the termites themselves can be studied as biological indicators of human-caused degradation. Detecting the amount and distribution of these mounds throughout an area can provide importance insight on the overall health of an environment. However, detecting the mounds on the ground can be a costly and time-consuming activity.
Reefs reduce 97 percent of wave energy, could be better than artificial barriers
(12/15/2014) We have a lot of stake in the coast. Coastal waters are where we host fisheries, build homes and turn to for tourism and recreation. So how should coastal communities, which comprise nearly 40 percent of the world's population, safeguard against flooding, erosion and violent weather? Marine scientist Michael Beck suggests the solution is growing right beneath some waves and, in many cases, it has been waiting there for thousands of years.
New pit viper discovered in Sumatra
(12/10/2014) A new pit viper was discovered by researchers working in Sumatra, Indonesia. The viper, named Trimeresurus gunaleni, was identified by the researchers while they were studying a group of Trimeresurus sumanatrus, first described by Sir Thomas Stamford Raffles in 1822.
To collect or not to collect? Experts debate the need for specimens
(12/10/2014) In 1912, a group of intrepid explorers led by Rollo and Ida Beck, widely acknowledged to be the foremost marine bird collectors of their time, embarked on a most remarkable effort to catalogue South America's oceanic birds. Museums of the day held opportunistically collected specimens from scattered sources, but rarely did these include ocean-bound birds that spent little time near the coast.
Lizard see, lizard do: scientists discover surprising behavior in reptiles
(12/10/2014) Imitation can be obnoxious. For those with siblings, imitating your brother's or sister's every word was a surefire way to steadily drive them toward insanity. Annoying it may be, imitation is also special; it's a behavior long regarded to be uniquely human. The skill of imitation is a little less exclusive now, as reptiles join the ranks of creatures capable of the social feat. Researchers from the United Kingdom and Austria recently demonstrated that one lizard, the bearded dragon (Pogona vitticeps), can learn through imitation.
Biodiversity protection is key to REDD+ success, study shows
(12/05/2014) Protecting biodiversity may be crucial for successfully storing carbon in forests, scientists say. A recent publication on Oryx - The International Journal of Conservation suggests that biodiversity loss –especially through hunting – will hinder the success of Reducing Emissions from Deforestation and Forest Degradation (REDD) projects.
Is captive breeding the final resort for the Sumatran rhino?
(12/03/2014) Nearing extinction, the Sumatran rhino is running out of options. A native of Indonesia and Malaysia, the Sumatran rhino has declined in the past 30 years from an estimated 800 individuals to no more than 75 remaining today. So far there have been three ad hoc meetings held in 1984, 1993, and 2013, each attempting to develop policies that would potentially save this critical species.
'New normal' approach to conservation comes under fire
(12/02/2014) A new study faults adaptive 'Novel Ecosystems' concept with ignoring true values of biodiversity and restoration. Over the past few years a new conservation approach known as the "novel ecosystems" concept has been slowly gathering steam in science, media, and policy-making circles. Based on pragmatism, it presents itself as a way forward in a world where irreversible ecosystem change is inevitable.
New calendar celebrates primates and raises money for their survival
(11/26/2014) Humans, or Homo sapiens sapiens, are really just upright apes with big brains. We may have traded actual jungles for gleaming concrete and steel ones, but we are still primates, merely one member of an order consisting of sixteen families. We may have removed ourselves from our wilder beginnings, but our extant relatives—the world's wonderful primates—serve as a gentle living reminder of those days.
Rediscovered in 2010, rare Indian frog surprises by breeding in bamboo
(11/18/2014) For a long time, this rare white spotted bush frog lived a secretive life: the Critically Endangered Chalazodes bubble-nest frog (Raorchestes chalazodes) was last seen in 1874 and presumed to be extinct. That is until 2010 when a year-long expedition to try and locate 'lost' amphibians in India found the elusive frog in the wet evergreen forests of the Western Ghats, after more than 130 years.
Leaf bacteria are important to tree health, may help forests adapt to climate change
(11/13/2014) Leaves are vital trees organs that support many important functions. A recent study published in PNAS found that each tree species in tropical rainforests possesses distinctive bacterial communities – called microbiomes – on their leaves. Understanding how leaf microbiomes vary among species may in the future be applied for maintaining healthy forests and predicting how forests will react to climate change.
Local people are not the enemy: real conservation from the frontlines
(11/12/2014) Saving one of the world's most endangered primates means re-thinking conservation. When Noga Shanee and her colleagues first arrived in Northeastern Peru on a research trip to study the yellow-tailed woolly monkey (Oreonax flavicauda), she was shocked by what she observed.
New birds arise due to emigration not separation
(11/11/2014) A bird's eye view of speciation in the Neotropics. How long does it take for a new species to develop? Not long, it turns out. In fact, only a few thousand years — an evolutionary blink of an eye. A recent article published in Nature tracked neotropical bird speciation, or the process by which new species emerge.
Genetic sleuthing reveals grisly details of historic whale hunting
(11/05/2014) In 1904, Carl Anton Larsen, a Norwegian Antarctic explorer, arrived at Grytviken on the British island of South Georgia with three ships and 60 men, to establish its first commercial whaling station. The number of whaling stations soon increased, and by 1965 these had caught and processed an estimated 175,250 whales.
Pesticides harm bumblebees' ability to forage
(10/31/2014) Bumblebees exposed to pesticides suffered adverse effects to their foraging behavior, according to a new study co-authored by Nigel Raine and Richard Gill in the journal Functional Ecology. Bumblebees are essential insect pollinators that are vital to healthy crop yields and biodiversity, but their populations have been in decline.
By killing off older fish, overfishing may lead to lost migratory patterns
(10/29/2014) Catching older fish may impact a school's ability to migrate from spawning grounds to feeding areas, according to a recent study published in the Journal of the Royal Society Interface. The study's scientists believe that fish schools may retain a collective memory, a communal mind map of sorts, which help these groups reach their destinations, some of which are thousands of miles away.
When cute turns deadly – the story of a wildlife biologist who was bit by a venomous slow loris, and lived to tell the tale
(10/24/2014) Slow lorises are YouTube stars. A quick search on the website will greet you with several videos of these endearing little primates--from a slow loris nibbling on rice cakes and bananas, to a loris holding a tiny umbrella. Lady Gaga, too, tried to feature a slow loris in one of her music videos. But the loris nipped her hard, and she dropped her plans. This was probably for the best, because the bite of a slow loris is no joke. Being the only known venomous primate in the world, its bite can quickly turn deadly.
Scientists find temperate bat in the hot tropics of the Western Ghats (photos)
(10/15/2014) The Western Ghats is one of the world's eight richest biodiversity hotspots. A UNESCO World Heritage site, and also known as the Great Escarpment of India, the Ghats run parallel to India's west coast. This great ecosystem is home to over 139 mammal species, nearly 50 of which are bats. And now scientists can add a new bat to this list: one that until now had only been documented from temperate regions.
The only solution for polar bears: 'stop the rise in CO2 and other greenhouse gases'
(10/08/2014) Steven Amstrup, Chief Scientist for Polar Bears International, has worked diligently on polar bears for over 30 years. He radio-collared some of the first bears and discovered that annual activity areas for 75 tracked females averaged at a stunning 149,000 square kilometers. His recent work highlighted the cost of global warming to these incredible animals and the sea ice they so closely depend on.
An impossible balancing act? Forests benefit from isolation, but at cost to local communities
(10/07/2014) The indigenous people of the Amazon live in areas that house many of the Amazon's diverse species. The Rupununi region of Guyana is one such area, with approximately 20,000 Makushi and Wapishana people living in isolation. According to a recent study published in Environmental Modelling & Software, a simulation model revealed a link between growing indigenous populations and gradual local resource depletion.
Use of mammals still prevalent in Brazil's Conservation Units
(10/06/2014) For as long as humans and animals have co-existed, people have utilized them as resources. Animals, and their parts, have been used for a variety of purposes, ranging from basic food to more esoteric practices such as in magical ceremonies or religion. A new study has found that the undocumented use of animals, particularly mammals, continues to occur in Brazil's protected areas known as Conservation Units.
Outcompeted: Species competition may result in geographic isolation
(10/03/2014) Scientists have long believed that gene flow and species dispersal is only interrupted by physical barriers, like mountain ranges, rivers or even the complete disappearance of a suitable habitat. But new research into the distribution of two mouse opossum species in South America suggests that other factors may play a role as well, such as competition and predation.
Infamous pet and zoo supplier lost 3,500 animals a week (photos)
(10/02/2014) Nearly five years ago, a seven month long investigation, led by PETA, into an exotic animal wholesaler finally came to a dreary end. Authorities raided U.S. Global Exotics (USGE) in Arlington, Texas, confiscating over 26,400 animals from 171 species and types, held in inhumane and unsanitary conditions. The raid would become one of the largest exotic animal seizures in U.S. history.
Studying common birds could help save rare species in Vietnam

(09/30/2014) Studies in conservation biology often focus on rare, threatened species faced with impending extinction, but what about common animals of least concern? Could they too help conservationists fine-tune their approach? Doctoral researcher Laurel Yohe not only claims that they can, but demonstrates how in a new study. She and five other researchers compared ranges of five babblers with development across Vietnam.
Armed conflict decimates tigers, rhinos, and swamp deer in Indian park

(09/30/2014) The human cost of war is horrendous. However, while most attention is focused on the suffering caused to people—and rightly so—an understudied element is the impact on wildlife conservation. This is worrying given that many of the world's conflict zones are situated in biodiversity hotspots.
A weed by any other name: remnant shrubs and trees play vital role in regenerating forests
(09/29/2014) Tropical forest restoration projects are exciting research sites for scientists studying factors that affect ecosystem recovery. Here, scientists are trying to understand plant community succession, i.e. the process of recovery after cleared lands are abandoned and allowed to regrow naturally. One of the most important components of this recovery process is seed dispersal, since seeds from nearby forests allow a deforested habitat to become populated again by native plants and trees.
Did the world's only venomous primate evolve to mimic the cobra?
(09/29/2014) The bite of a slow loris can be painful, and sometimes even lethal. After all, this cute-looking YouTube sensation is the only known 'venomous' primate in the world—a trait that might have strangely evolved to mimic spectacled cobras, according to a recent paper. Mimicry in mammals is rare. But anecdotal evidence and studies in the past have noted the uncanny cobra-like defensive postures, sounds, and gait in slow lorises.
Dogs may be responsible for declining mammals in Brazil's agroforests
(09/26/2014) With an estimated population of 700 million individuals, domestic dogs are the most abundant carnivore in the world and are present everywhere that man has settled. Domestic dogs are not usually viewed as a huge threat to wildlife and native habitats, but according to a recent study dogs fit all three categories to be considered an invasive species and may be decimating mammals in agroforests in Brazil.
Termites suffer in logged forests and palm oil plantations
(09/25/2014) Ants appear more resilient to forest degradation than termites. Scientists have long studied how birds, mammals, and amphibians respond to forest degradation, but what about the most abundant animals in the forest? Insects. A new study in Biodiversity and Conservation looks at how ants and termites reacted to forest changes in Malaysian Borneo.
Towards the poles: tropical cyclones on the move
(09/24/2014) If you thought your relatively northerly or southerly location sheltered you from Mother Nature's worst storms, think again. For years we have known that the tropics are expanding towards the poles. However, there is something decidedly destructive accompanying that shifting warm weather: tropical cyclones.
Drivers in Brazil will intentionally run-down small animals, but only if it is safe
(09/24/2014) Although not always very wide, roads can be huge barriers to wildlife. Not only do roads break up habitats, making animal movement more difficult, but they also allow people into long-inaccessible natural areas. A new study in mongabay.com's open-access journal Tropical Conservation Science looks at how drivers on Brazil's MG-010 road act when faced with small animals, such as snakes, on the path.
Fragmented forests hurt some bat species, may benefit others
(09/23/2014) Development of roads and other structures disturb large, continuous patches of habitat for wildlife. This habitat fragmentation is one of the biggest contributors to species extinction, as the local ecology and species interactions are altered. A new study finds that leaf-nosed bat abundances in Mexico are closely linked to how sensitive each species is to habitat fragmentation.
Meet the newest enemy to India's wildlife
(09/11/2014) A boom in infrastructure and population has forced India's wildlife to eke out a creative existence in an increasingly human-modified environment. Big cats such as the leopard are often spotted within large cities, on railway tracks, and sadly, on India's burgeoning and sprawling road network.
Conservationists use social media to take on Peru's booming illegal wildlife trade
(09/04/2014) Illegal wildlife trafficking is thriving in Peru. But a Peruvian organization is now using a public campaign, via social media and press releases, to track and rescue illegally kept wildlife in the country. 'I have filed 47 complaints from 14 different states in Peru including hundreds of animals commercialized illegally in markets, kept as pets, and used as tourist attractions,' said Noga Shanee, Co-founder and project director of Neotropical Primate Conservation.
Invasion of the lionfish: new research finds the situation may be worse than we thought
(08/27/2014) You may have recently read the controversial story on invasive lionfish research involving Dr. Zack Jud of Florida International University and a young girl named Lauren Arrington. While the issue of attribution in scientific research is crucial to the discipline, much of the media focus so far has sidestepped the real issue: what lionfish tolerance for brackish water really means for the environment.
Scientists name new endangered species after the company that will decide its fate
(08/24/2014) Scientists have discovered a new snail species near a cement quarry in Malaysia, which as far as they know lives nowhere else in the world. It lives on a limestone hill called Kanthan given as a concession to an international company Lafarge. The cement producer quarries the hill for raw materials. As a result, the scientists have named the species after the company that will decide if it goes extinct.
The threat of traditional medicine: China's boom may mean doom for turtles
(08/08/2014) Despite a lack of scientific evidence demonstrating a causative link between turtle consumption and medicinal benefits, many people in China believe they can be used to cure disease and maintain health. Because of this, turtles have been highly sought after for more than 3,000 years. However, in recent years, China's economy has changed in a way that has become increasingly threatening to the country's wild turtle populations.
The 90 Percent Diet: reducing our environmental impact by eating less meat
(08/07/2014) In Brian Machovina's life, a serendipitous influence of people and places have all contributed to his current passion for inspiring people to eat less meat. With fewer grazing animals, Machovina's studies show that we could make better conservation and production choices with land that would otherwise be used to raise or feed livestock.
Elephants under the sea: awkward-looking fish modify the coral-reef ecosystem in mixed ways
(08/06/2014) Bumphead parrotfish are noisy feeders. They break off large branches of corals using their powerful beaks, grind them up in their bodies to extract nutrients, and expel the undigested material in large cloudy plumes of feces. Their voracious feeding is, however, not just a loud, messy affair. During the course of their feeding, they also change the coral reef ecosystem in numerous ways.
Attack of the killer vines: lianas taking over forests in Panama
(07/14/2014) A worrying trend has emerged in tropical forests: lianas, woody long-stemmed vines, are increasingly displacing trees, thereby reducing forests' overall ability to store carbon. The study, recently published in Ecology, found several detrimental effects of increased liana presence.
Downturn in shade-grown coffee putting forests, wildlife, people at risk
(07/11/2014) Growing coffee in the shade of forests allows native vegetation to persist, thereby reducing the impact of agriculture on the natural landscape. While production of shade-grown coffee surged in recent decades, it is now experiencing a decline. A recent study analyzed the situation, finding that the growth of consumer demand and changes in coffee agronomy has caused coffee production and management to change drastically.
Good intentions, collateral damage: forest conservation may be hurting grasslands
(07/10/2014) Trees absorb CO2 and trap carbon molecules, and countless are lost as forests are felled around the world. So why not plant as many as we can? A recent paper suggests otherwise; the planting of more trees through international reforestation schemes may actually be harming tropical grasslands, which harbor endemic species and offer unique ecosystem services.
Cats' best friend? A new role for guard dogs in South Africa
(07/09/2014) While there has been a surge of recovery and reintroduction programs to combat predator decline, human population growth and limited protected areas have led to increased rates of human-wildlife conflicts in many regions of the world. A study published recently tested the ability of trained guarding dogs to protect livestock in South Africa and found it to be highly effective, protecting humans and predators alike.
They think, therefore they spread: plants can make complex conditional decisions
(07/07/2014) Strong memory, being able to predict the future, and acting based on one's surroundings are traits typically associated only with the most advanced types of animals. However, a team of German and Dutch scientists from the Helmholtz Center for Environmental Research (UFZ) and the University of Göttingen found ecological evidence that plants also have these abilities.




Page 1 | Page 2 | Page 3 | Page 4