News articles on indonesia

---
Mongabay.com news articles on indonesia in blog format. Updated regularly.





Palm oil, paper drive large-scale destruction of Indonesia's forests, but account for diminishing role in economy, says report


(07/27/2011) Indonesia's forests were cleared at a rate of 1.5 million hectares per year between 2000 and 2009, reports a new satellite-based assessment by Forest Watch Indonesia (FWI), an NGO. Expansion of oil palm and wood-pulp plantations were the biggest drivers of deforestation, yet account for a declining share of the national economy. The study, which compared year 2000 data with 2009 Landsat images from NASA, found that Indonesia's forest cover declined from 103.32 million hectares to 88.17 million hectares in ten years. Since 1950 Indonesia lost more than 46 percent of its forests.


Video: Tiger trapped in Asia Pulp and Paper logging concession dies a gruesome death

(07/25/2011) Caught in a snare and left for days without access to food and water, a wild Sumatran tiger (Panthera tigris sumatrae) perished from its wounds hours after forest officers reached it. As reported by Greenpeace—which photographed and filmed the rescue attempt—the tiger was trapped at the edge of a acacia plantation and remaining forest area actively being logged by Asia Pulp and Paper (APP) in Riau Province. Sumatran tigers are listed as Critically Endangered by the IUCN Red List; the subspecies, restricted to the Indonesian island, is in decline due to large-scale habitat loss and poaching.


5,000 Muslim imams to battle haze, deforestation in Indonesia

(07/18/2011) The Indonesian government plans to recruit and dispatch 5,000 Muslim imams across the archipelago to discourage forest destruction and open burning that contributes to the choking haze now spreading across Singapore and Malaysia, reports the Jakarta Post.


Indonesia's new forest moratorium map improved, say experts

(07/13/2011) The latest version of Indonesia's forest moratorium map is much improved over its predecessor, say forestry analysts from Daemeter Consulting.


Plantation fires in Indonesia trigger haze-related health warnings in Malaysia

(07/13/2011) Smoke from plantation fires in Indonesian Borneo and Sumatra are casting a pall over cities in Malaysia, triggering health warnings from officials, reports The Straits Times.


REDD calculator and mapping tool for Indonesia launched

(07/13/2011) Researchers have launched a new tool to help policy-makers, NGOs, and landowners evaluate the potential benefits and costs of Indonesia's reducing emissions from deforestation and degradation (REDD+) program at provincial and district levels.


Indonesia to recognize rights of forest communities, indigenous peoples

(07/12/2011) Indonesia will 'recognize, respect and protect' the rights of traditional forest users, including indigenous people, as it works to slow deforestation, reports the Rights and Resources Initiative, a coalition of NGOs.


Photo: four new jewel beetles uncovered in Thailand and Indonesia

(07/10/2011) Researchers have discovered four new species of jewel beetles, one from Thailand and three from Indonesia. Jewel beetles, in the beetle family Bupretidae, are known for their iridescent colors.


Lego banishes Asia Pulp & Paper due to deforestation link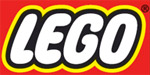 (07/07/2011) In response to a campaign by Greenpeace asserting that packaging used for its iconic toy building blocks is contributing to deforestation in Indonesia, the LEGO Group on Thursday announced it is taking steps to reduce the environmental impact of packaging materials and paper used in its products.


Indonesia reduces area of forest protected under moratorium

(07/07/2011) Indonesia reduced the extent of areas protected under the country's moratorium on new logging concessions, reports the Jakarta Globe.


Is the Ministry of Forestry undermining Indonesia's logging moratorium?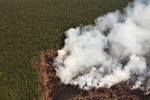 (06/28/2011) Indonesia's Ministry of Forestry is already undermining the moratorium on new forestry concessions on peatlands and in primary forest areas, alleges a new report from Greenomics-Indonesia. The report, The Toothless Moratorium, claims that a new decree from the Ministry of Forestry converts 81,490 hectares of forest protected under the moratorium into logging areas. The area affected is larger than Singapore.


2-4 new shrew species discovered in Sulawesi

(06/28/2011) A research expedition has turned up two to four new species of shrew on the Indonesian island of Sulawesi, reports a conservation group working to protect their forest habitat.


Fire detected in plantation that allegedly breached Indonesia's moratorium

(06/28/2011) A fire is burning within a concession controlled by PT Menteng Jaya Sawit Perdana in Indonesian Borneo turning up the heat on its parent company, the Malaysia-based conglomerate Kuala Lumpur Kepong Berhad (KLK), which supplies "sustainably-produced" palm oil to companies like Cargill and is already under investigation for breaching Indonesia's new moratorium on forest conversion, according to the Environmental Investigation Agency (EIA).


Green tigers: new research shows protecting forests will deliver new economic boom for Southeast Asia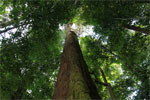 (06/27/2011) A raft of new studies show that protecting Southeast Asia's forests could provide an enormous economic lift for Southeast Asia. Indeed, the studies suggest, forest conservation, sustainable forestry, and agricultural improvements, along with investments in clean energy, could spur the rise of regional "Green Tiger" economies whose development levels surpass even those achieved during the boom years of the 1990's. The studies provide a striking rebuttal to palm oil and timber industries' claims that deforestation is necessary for the region's growth.


Pictures: Turquoise 'dragon' among 1,000 new species discovered in New Guinea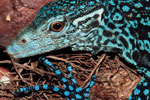 (06/27/2011) Scientists discovered more than 1,000 previously unknown species during a decade of research in New Guinea, says a new report from WWF. While the majority of 1,060 species listed are plants and insects, the inventory includes 134 amphibians, 71 fish, 43 reptiles, 12 mammals, and 2 birds. Among the most notable finds: a woolly giant rat, an endemic subspecies of the silky cuscus, a snub-fin dolphin, a turquoise and black 'dragon' or monitor lizard, and an 8-foot (2.5-m) river shark.


FSC mulls controversial motion to certify plantations responsible for recent deforestation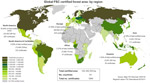 (06/24/2011) Members of the Forest Stewardship Council (FSC), meeting in Malaysia this week for its General Assembly, will consider various changes to the organization, including a vote on a controversial motion that would open the door—slightly at first—to sustainable-certification of companies that have been involved in recent forest destruction for pulp and paper plantations. Known as Motion 18, the change is especially focusing on forestry in places where recent deforestation has been rampant, such as Indonesia and Malaysia.


Alleged moratorium breach becomes test for RSPO

(06/24/2011) An alleged breach of Indonesia's new moratorium on primary forest and peatlands conversion may prove a test for the Roundtable on Sustainable Palm Oil (RSPO), an eco-certification initiative.


Indonesian sugar producers seek 500,000 ha of land exempted from moratorium

(06/23/2011) Indonesia's sugar association is seeking 500,000 hectares of land for new sugar cane plantations in a bid to make the country self-sufficient in sugar production, reports Tempo Interactive.


Rainforests in Sumatra, Honduras added to UN's danger list

(06/23/2011) Rainforests in Honduras and on the Indonesian island of Sumatra have been added to the U.N.'s "danger" list due to illegal logging, encroachment, and road contruction, reports UNESCO.


Indonesia to investigate palm oil company that allegedly breached moratorium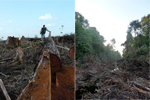 (06/21/2011) Indonesia's REDD+ Task Force will investigate charges that PT Menteng Jaya Sawit Perdana (PT Menteng), a palm oil company owned by Malaysia-based Kuala Lumpur Kepong Berhad (KLK), has cleared peat forest in breach of the country's newly-signed moratorium on the granting of new forestry licenses on peatlands and in primary forest areas. The allegation was levied by the Environmental Investigation Agency, an international NGO, and Telapak, an Indonesian group, after an on-the-ground undercover investigation. EIA and Telapak found that PT Menteng had cleared peat forest near Sampit in Indonesia's Central Kalimantan province without securing proper licenses.


Indonesia's moratorium undermines community forestry in favor of industrial interests


(06/21/2011) Indonesia's moratorium on new concessions in primary forest areas and peatlands "completely ignores" the existence of community forestry management licenses, jeopardizing efforts to improve the sustainability of Indonesia's forest sector and ensure benefits from forest use reach local people, say environmentalists. According to Greenomics-Indonesia, a Jakarta-based NGO, community and village forestry licenses are not among the many exemptions spelled under the presidential instruction that defines the moratorium. The instruction, issued last month, grants exemptions for industrial developers and allows business-as-usual in secondary forest areas by the pulp and paper, mining and palm oil industries.


Indonesia's forest moratorium

(06/17/2011) World Resource Institute's summary of key elements, and unanswered questions, in Indonesia's recent moratorium on new forest permits.


Malaysian palm oil company violates Indonesia's logging moratorium

(06/16/2011) An undercover investigation has found evidence that a subsidiary of Malaysian palm oil company has illegally cleared forest in breach of the Indonesia's moratorium on new permits in primary forest areas and peatlands.


East Kalimantan's forests heavily impacted, finds new assessment

(06/15/2011) 30 percent of forests and peatlands in Indonesia's East Kalimantan has been destroyed, while a substantial extent of the remainder has been damaged, finds a new assessment that identifies key areas for preservation.


Could palm oil help save the Amazon?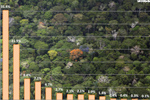 (06/14/2011) For years now, environmentalists have become accustomed to associating palm oil with large-scale destruction of rainforests across Malaysia and Indonesia. Campaigners have linked palm oil-containing products like Girl Scout cookies and soap products to smoldering peatlands and dead orangutans. Now with Brazil announcing plans to dramatically scale-up palm oil production in the Amazon, could the same fate befall Earth's largest rainforest? With this potential there is a frenzy of activity in the Brazilian palm oil sector. Yet there is a conspicuous lack of hand wringing by environmentalists in the Amazon. The reason: done right, oil palm could emerge as a key component in the effort to save the Amazon rainforest. Responsible production there could even force changes in other parts of the world.


Mattel shuts down Barbie's Facebook page in response to Greenpeace campaign

(06/10/2011) Mattel shut down the comment function on the Barbie Facebook fan page after Greenpeace supporters barraged the page with complaints about the company's use of packaging materials linked to destruction of rainforests in Indonesia.


Mattel to investigate toy packaging sources after Greenpeace alleges deforestation link

(06/09/2011) Mattel will investigate the sources of its packaging material following a prominent campaign by Greenpeace that linked the Los Angeles-based toy-maker to deforestation in Indonesia. In a statement, Mattel said it "does it contract directly with Sinar Mas/APP" — the paper products Greenpeace has tied to destruction of rainforests in Sumatra. But Mattel said it has instructed its packaging suppliers to stop sourcing pulp from Sinar Mas/APP until it has investigated the Greenpeace's allegations.


Indonesia's anti-mafia unit seeks to reopen $115 billion illegal logging case

(06/08/2011) Indonesia's Anti-Mafia Law Task Force asked authorities Tuesday to reopen an investigation into illegal logging that may have cost the Indonesian state $115 billion.


Indonesian president urges other countries not to buy illegally logged wood from Indonesia

(06/08/2011) Indonesian President Susilo Bambang Yudhoyono asked consuming countries to join the fight against illegal logging in Indonesia, reports the Jakarta Globe.


Barbie, Legos, other toys linked to destruction of Indonesia's rainforests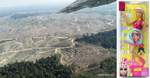 (06/07/2011) Some of the world's largest and most prominent toy-makers are sourcing their packaging materials from companies linked to large-scale destruction of Indonesia's rainforests, alleges a new report from Greenpeace. The report, How APP is Toying with Extinction, is based on forensic analysis of toy packaging from Mattel, which manufacturers Barbie and Hot Wheels toys; Disney, which makes a variety of toys linked to its movies; Hasbro, which produces GI Joe, Star Wars, and Sesame Street toys and various games like Monopoly and Scrabble; and Lego, which makes the iconic plastic building blocks. The analysis found traces of mixed-tropical hardwood (MTH) and acacia fiber which are principally sourced from Asia Pulp & Paper (APP), an umbrella paper products brand that sources from several companies that have been linked to rainforest destruction in Sumatra.


How do we save the Sumatran rhino?



(06/06/2011) Some conservation challenges are more daunting than others. For example, how do you save a species that has been whittled down to just a couple hundred individuals; still faces threats such as deforestation, poaching and trapping; is notoriously difficult to breed in captivity; and is losing precious time because surviving animals are so few and far-apart that simply finding one another—let alone mating and successfully bringing a baby into the world—is unlikely? This is the uphill task that faces conservationists scrambling to save the Sumatran rhino (Dicerorhinus sumatrensis). A new paper in Oryx, aptly named Now or never: what will it take to save the Sumatran rhinoceros Dicerorhinus sumatrensis from extinction? analyzes the conservation challenge, while putting forth a number of recommendations.


Scientists urge Indonesia to stop road construction in tiger-rich national park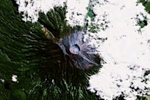 (06/06/2011) The Association for Tropical Biology and Conservation (ATBC) has drafted a resolution urging the Indonesian government to cancel plans to build four 40-foot wide roads through the countries oldest national park, Kerinci Seblat National Park. According to the ATBC, the world's largest professional society devoted to studying and conserving tropical forests, the road-building would imperil the parks' numerous species—many of which are already threatened with extinction—including Sumatra's most significant population of tigers.


Indonesia's moratorium map has errors, says government

(06/03/2011) The map underpinning Indonesia's moratorium on new concessions in primary forests and peatlands is "inaccurate", an Indonesian forestry official told The Jakarta Post.


Interview with Indonesian climate official on rainforest logging moratorium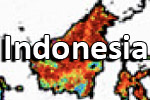 (06/03/2011) In May, Indonesia President Susilo Bambang Yudhoyono issued a presidential instruction laying out the specifications for a two-year moratorium on new concessions in primary forests and peatlands. The moratorium aims to create a window for Indonesia to enact reforms needed to slow deforestation and forest degradation under its Letter of Intent with Norway, which would pay the Southeast Asian nation up to a billion dollars for protecting forests.


May in review: Jump in Amazon deforestation and murders, Indonesia's 'moratorium'

(06/01/2011) A review of mongabay.com's May 2011 stories.


Traditional Chinese medicine trade takes toll on Indonesia's geckos

(06/01/2011) The call of the tokek, or gecko, is one of the most familiar sounds in Indonesia. Next to the smell of clove cigarettes, the calls to prayer, the friendly smiles and the ferocious afternoon rainstorms, it stands as one of the most easily identifiable characteristics of the country.


New record in global carbon emissions 'another wake-up call'

(05/31/2011) Global carbon emissions hit a new high last year proving once again that international political efforts, hampered by bickering, the blame-game, and tepidity, are failing to drive down the greenhouse gas emissions that are causing the planet to heat up. According to the International Energy Agency (IEA), following a slight fall in carbon dioxide emissions due to the economic downturn, emissions again rose to a new record level in 2010: 30.6 gigatons. This is a full 5 percent higher than the past record hit in 2008. The new record puts greater doubt on the international pledge of limiting the global average temperature rise to 2 degrees Celsius.


New global carbon map for 2.5 billion ha of forests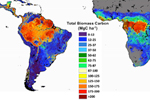 (05/31/2011) Tropical forests across Latin America, Africa, and Southeast Asia stored 247 gigatons of carbon — more than 30 years' worth of current emissions from fossil fuels use — in the early 2000s, according to a comprehensive assessment of the world's carbon stocks. The research, published in the journal Proceedings of the National Academy of Sciences by an international team of scientists, used data from 4,079 plot sites around the world and satellite-based measurements to estimate that forests store 193 billion tons of carbon in their vegetation and 54 billion tons in their roots structure. The study has produced a carbon map for 2.5 billion ha (6.2 billion acres) of forests.


Lack of clarity complicates Indonesia's logging moratorium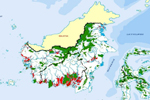 (05/27/2011) Lack of clarity makes it difficult to assess whether Indonesia's moratorium on new logging concessions in primary forest areas and peatlands will actually reduce greenhouse gas emissions from deforestation, according to a new comprehensive assessment of the instruction issued last week by Indonesian President Susilo Bambang Yudhoyono. The analysis, conducted by Philip Wells and Gary Paoli of Indonesia-based Daemeter Consulting, concludes that while the moratorium is "potentially a powerful instrument" for achieving the Indonesian president's goals of 7 percent annual growth and a 26 percent reduction in greenhouse gas emissions from a projected 2020 baseline, the language of the moratorium leaves significant areas open for interpretation, potentially offering loopholes for developers.


Salmon-Crested Cockatoo to be protected under ESA

(05/27/2011) The salmon-crested cockatoo is now listed as a threatened species under the Endangered Species Act (ESA). Native to islands in eastern Indonesia, the parrot is at risk due to logging in its lowland rainforest habitat, the conversion of forest to agricultural lands, and the domestic and international pet trade.


Green groups to Japan: don't buy illegally logged wood from Indonesia to aid reconstruction

(05/26/2011) Following Japan's devastating earthquake and tsunami, it needs to rebuild and do so the battered nation has already turned to a neighbor, Indonesia, for timber. However, the Environmental Investigation Agency (EIA) and Indonesian NGO, Telapak, warn that much of the timber that reaches Japan's shores from Indonesia could be illegally logged from rainforests, unless Japan pledges to only purchase legally-certified wood under Indonesia's new assurance system.


Indonesia's moratorium allows mining in protected forests

(05/23/2011) Indonesia's mining industry expects the just implemented moratorium on new forestry concessions in primary forests and peatlands to open up protected areas to underground coal and gold mining, reports the Jakarta Globe.


Indonesia's moratorium disappoints environmentalists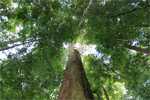 (05/20/2011) The moratorium on permits for new concessions in primary rainforests and peatlands will have a limited impact in reducing deforestation in Indonesia, say environmentalists who have reviewed the instruction released today by Indonesian President Susilo Bambang Yudhoyono. The moratorium, which took effect January 1, 2011, but had yet to be defined until today's presidential decree, aims to slow Indonesia's deforestation rate, which is among the highest in the world. Indonesia agreed to establish the moratorium as part of its reducing emissions from deforestation and degradation (REDD) agreement with Norway. Under the pact, Norway will provide up to a billion dollars in funds contingent on Indonesia's success in curtailing destruction of carbon-dense forests and peatlands.


Indonesia signs moratorium on new permits for logging, palm oil concessions

(05/19/2011) After five-and-a-half months of delay due to political infighting, Indonesian President Susilo Bambang Yudhoyono finally signed a two-year moratorium on the granting of new permits to clear rainforests and peatlands, reports Reuters.


Down to 50, conservationists fight to save Javan Rhino from extinction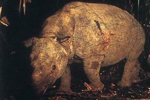 (05/17/2011) Earlier this year, the International Rhino Foundation launched Operation Javan Rhino to prevent the extinction of the critically endangered Javan Rhinoceros (Rhinoceros sondaicus), formerly found in rain forests across Southeast Asia. Operation Javan Rhino is a multi-layered project which links field conservation, habitat restoration, and management efforts with the interests of local governments and communities. The following is an interview with Susie Ellis, Executive Director of the International Rhino Foundation.


Is Indonesia losing its most valuable assets?


(05/16/2011) Deep in the rainforests of Malaysian Borneo in the late 1980s, researchers made an incredible discovery: the bark of a species of peat swamp tree yielded an extract with potent anti-HIV activity. An anti-HIV drug made from the compound is now nearing clinical trials. It could be worth hundreds of millions of dollars a year and help improve the lives of millions of people. This story is significant for Indonesia because its forests house a similar species. In fact, Indonesia's forests probably contain many other potentially valuable species, although our understanding of these is poor. Given Indonesia's biological richness — Indonesia has the highest number of plant and animal species of any country on the planet — shouldn't policymakers and businesses be giving priority to protecting and understanding rainforests, peatlands, mountains, coral reefs, and mangrove ecosystems, rather than destroying them for commodities?


Google Earth animation reveals Indonesian forest targeted for destruction by pulp and paper companies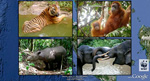 (05/14/2011) A new animation created using Google Earth offers a tour of an area of forest slated for destruction by logging companies. The animation, created by WWF-Indonesia and David Tryse, with technical assistance from Google Earth Outreach, highlights the rainforest of the Bukit Tigapuluh landscape in Sumatra, the only island in the world that is home to Sumatran tigers, elephants, rhinos, and orangutans. All of these species are considered endangered or critically endangered due to habitat destruction or poaching.


Program that cuts illegal logging by providing high quality health care in Borneo wins major conservation award

(05/14/2011) The co-founder of an initiative that discourages illegal logging by bringing affordable, high quality health care to impoverished communities in Indonesian Borneo has been recognized with a prestigious conservation award.


Fires burn in Sumatra, drive air pollution in Malaysia

(05/13/2011) More than 100 Indonesian firefighters are battling peatland fires set by oil palm plantation developers in Riau province on the island of Sumatra, reports the AFP.


Belief and butchery: how lies and organized crime are pushing rhinos to extinction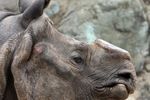 (05/11/2011) Few animals face as violent, as well organized, and as determined an enemy as the world's rhinos. Across the globe rhinos are being slaughtered in record numbers; on average more than one rhino is killed by poachers everyday. After being shot or drugged, criminals take what they came for: they saw off the animal's horn. Used in Traditional Chinese Medicine, which claims that it has curative properties, rhino horn is worth more than gold and cocaine on the black market. However, science proves all this cash and death is based on a lie. 'There is no medicinal benefit to consuming rhino horn. It has been extensively analyzed in separate studies, by different institutions, and rhino horn was found to contain no medical properties whatsoever,' says Rhishja Larson.



Page 1 | Page 2 | Page 3 | Page 4 | Page 5 | Page 6 | Page 7 | Page 8 | Page 9 | Page 10 | Page 11 | Page 12 | Page 13 | Page 14 | Page 15 | Page 16 | Page 17 | Page 18 | Page 19