News articles on indonesia

---
Mongabay.com news articles on indonesia in blog format. Updated regularly.





Scientists blast greenwashing by front groups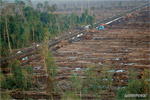 (10/27/2010) A group of prominent scientists has published an open letter challenging the objectivity of World Growth International, an NGO that claims to operate on behalf of the world's poor, and its leader Alan Oxley, a former trade diplomat who also chairs ITS Global, a marketing firm. The letter, published online in several forums, slams World Growth and ITS Global as a front groups for forestry companies. The scientists note that while the groups have not disclosed their sources of funding, they assert ITS receives funding from Sinar Mas, an Indonesian conglomerate that controls Asia Pulp & Paper (APP), a forest products brand, and Sinar Mas Agro Resources & Technology, a palm oil firm, among other companies.


Norway calls for other nations to step up in fight against deforestation in Indonesia

(10/27/2010) On Monday, Norway's Environment Minister called for the US, Japan, and the EU to open their pocket books to support Indonesia's drive to stop deforestation, according to Reuters. Norway has pledged $1 billion to Indonesia in an effort to stop rampant deforestation mostly due to industrial logging and the establishment of commercial plantations for palm oil and paper production.


Greenpeace ship escorted out of Indonesian waters

(10/25/2010) Greenpeace's Rainbow Warrior was escorted out of Indonesian waters today after the government refused to let the ship dock in Jakarta. The activist group said the Indonesian navy prevented the ship from restocking on food, water, and fuel prior to being evicted.


Pictures: Indonesian New Guinea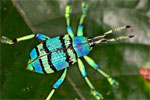 (10/25/2010) Indonesian New Guinea is one of the planet's last frontiers: rugged mountains and rainforests conceal untold numbers of species and hundreds of cultures. But these forests—especially in the province of West Papua—are increasingly under threat from logging, mining, and conversion to plantations. The cultural heritage of the region is also at risk due to programs designed to encourage migration from other parts of the archipelago and placate restive native Papuan populations with special autonomy payments.


Oil palm plantation fires driving air pollution in Singapore

(10/24/2010) Oil palm plantation fires in Sumatra are contributing to air pollution in Singapore, according to Indonesia's forestry minister.


Misleading claims from a palm oil lobbyist

(10/23/2010) In an editorial published October 9th in the New Straits Times ("Why does World Bank hate palm oil?"), Alan Oxley, a former Australian diplomat who now serves as a lobbyist for logging and plantation companies, makes erroneous claims in his case against the World Bank and the International Finance Corp (IFC) for establishing stronger social and environmental criteria for lending to palm oil companies. It is important to put Mr. Oxley's editorial in the context of his broader efforts to reduce protections for rural communities and the environment.


Corporations, conservation, and the green movement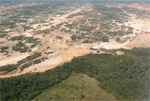 (10/21/2010) The image of rainforests being torn down by giant bulldozers, felled by chainsaw-wielding loggers, and torched by large-scale developers has never been more poignant. Corporations have today replaced small-scale farmers as the prime drivers of deforestation, a shift that has critical implications for conservation. Until recently deforestation has been driven mostly by poverty—poor people in developing countries clearing forests or depleting other natural resources as they struggle to feed their families. Government policies in the '60s, '70s, and '80s had a multiplier effect, subsidizing agricultural expansion through low-interest loans, infrastructure projects, and ambitious colonization schemes, especially in the Amazon and Indonesia. But over the past two decades, this has changed in many countries due to rural depopulation, a decline in state-sponsored development projects, the rise of globalized financial markets, and a worldwide commodity boom. Deforestation, overfishing, and other forms of environmental degradation are now primarily the result of corporations feeding demand from international consumers. While industrial actors exploit resources more efficiently and cause widespread environmental damage, they also are more sensitive to pressure from consumers and environmental groups. Thus in recent years, it has become easier—and more ethical—for green groups to go after corporations than after poor farmers.


Environmentalists must recognize 'biases and delusions' to succeed

(10/18/2010) As nations from around the world meet at the Convention on Biological Diversity in Nagoya, Japan to discuss ways to stem the loss of biodiversity worldwide, two prominent researchers argue that conservationists need to consider paradigm shifts if biodiversity is to be preserved, especially in developing countries. Writing in the journal Biotropica, Douglas Sheil and Erik Meijaard argue that some of conservationists' most deeply held beliefs are actually hurting the cause.


Malaysia/Indonesia partnership proposed to counter environmental complaints over palm oil

(10/18/2010) Malaysia and Indonesia should establish "a joint council based in Europe and the United States" to boost the image of palm oil and counter criticism from environmental and human rights groups, a Malaysian minister told Malaysia state press.


Greenpeace ship barred from Indonesian waters

(10/18/2010) Environmental group Greenpeace suffered a set back late last week when its flagship, the Rainbow Warrior, was temporarily barred from entering Indonesian waters. The ship would have supported Greenpeace in its campaign against deforestation, which is Indonesia's largest source of greenhouse gas emissions.


Video: camera trap catches bulldozer clearing Sumatran tiger habitat for palm oil

(10/14/2010) Seven days after footage of a Sumatran tiger (Panthera tigris sumatrae) was taken by a heat-trigger video camera trap, the camera captured a bulldozer clearing the Critically Endangered animal's habitat. Taken by the World Wildlife Fund—Indonesia (WWF), the video provides clear evidence of forest destruction for oil palm plantations in Bukit Batabuh Protected Forest, a protected area since 1994.


Humanity consuming the Earth: by 2030 we'll need two planets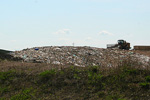 (10/13/2010) Too many people consuming too much is depleting the world's natural resources faster than they are replenished, imperiling not only the world's species but risking the well-being of human societies, according to a new massive study by the World Wildlife Fund (WWF), entitled the Living Planet Report. The report finds that humanity is currently consuming the equivalent of 1.5 planet Earths every year for its activities. This overconsumption has caused biodiversity—in this case, representative populations of vertebrate animals—to fall by 30 percent worldwide since 1970. The situation is more dire in tropical regions where terrestrial species' populations have fallen by 60 percent and freshwater species by 70 percent.


Death toll rises in New Guinea flash floods linked to deforestation

(10/09/2010) The death toll from flash floods in Wasior, West Papua has now topped 100, reports the Jakarta Post.


Loss of old growth forest continues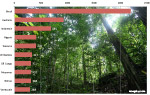 (10/06/2010) A new global assessment of forest stocks by the U.N. Food and Agriculture Organization (FAO) shows continuing loss of primary forests since 2005 despite gains in the extent of protected areas. FAO's Global Forest Resources Assessment 2010 reveals some 13 million hectares of forest were cleared between 2000 and 2010, down from around 16 million hectares per year during the 1990s. Loss of primary forest—mostly a consequence of logging—averaged 4.2 million hectares per year, down from 4.7 million hectares per year in the 1990s.


The Nestlé example: how responsible companies could end deforestation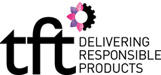 (10/06/2010) The NGO, The Forest Trust (TFT), made international headlines this year after food giant Nestlé chose them to monitor their sustainability efforts. Nestlé's move followed a Greenpeace campaign that blew-up into a blistering free-for-all on social media sites. For months Nestle was dogged online not just for sourcing palm oil connected to deforestation in Southeast Asia—the focus of Greenpeace's campaign—but for a litany of perceived social and environmental abuses and Nestlé's reactions, which veered from draconian to clumsy to stonily silent. The announcement on May 17th that Nestlé was bending to demands to rid its products of deforestation quickly quelled the storm. Behind the scenes, Nestlé and TFT had been meeting for a number of weeks before the partnership was made official. But can TFT ensure consumers that Nestlé is truly moving forward on cutting deforestation from all of its products?


Pulp and paper firm signs carbon deal in Sumatra

(10/05/2010) Indonesian pulp and paper firm Asia Pulp and Paper (APP) has signed a deal to protect 15,640 hectares of peat forest in Sumatra in exchange for carbon payments, reports Reuters.


Free availability of satellite imagery has boosted deforestation monitoring applications, but risk of data gap looms


(09/29/2010) In recent years there has been an explosion in the number of satellite-based monitoring applications and technologies, which is perhaps best exemplified in the eyes of the public by Google Earth, which allows anyone with a decent internet connection to view overhead images of nearly any place on Earth. But these new applications are also helping scientists more effectively monitor environmental change, including the fluctuations in polar sea ice, shifts in oceanic plankton, and deforestation. An important factor in the expanded use of satellite imagery has been the U.S. government's free Landsat Data Distribution Policy, which allows free or inexpensive access to data captured by Landsat satellites, which have been collected data on a regular basis since 1972. But the Landsat program is not presently operating at its full capacity, increasing the risk of a 'data gap' before a new system is in place in 2012.


Fighting poachers, going undercover, saving wildlife: all in a day's work for Arief Rubianto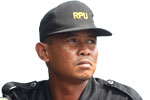 (09/29/2010) Arief Rubianto, the head of an anti-poaching squad on the Indonesian island of Sumatra best describes his daily life in this way: "like mission impossible". Don't believe me? Rubianto has fought with illegal loggers, exchanged gunfire with poachers, survived four days without food in the jungle, and even gone undercover—posing as a buyer of illegal wildlife products—to infiltrate a poaching operation. While many conservationists work from offices—sometimes thousands of miles away from the area they are striving to protect—Rubianto works on the ground (in the jungle, in flood rains, on rock faces, on unpredictable seas, and at all hours of the day), often risking his own life to save the incredibly unique and highly imperiled wildlife of Sumatra.


Asia Pulp & Paper fumbles response to deforestation allegations by Greenpeace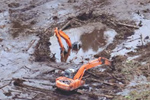 (09/28/2010) A new audit that seems to exonerate Asia Pulp & Paper from damaging logging practices in Indonesia was in fact conducted by the same people that are running its PR efforts, raising questions about the much maligned company's commitment to cleaning up its operations. The audit slams Greenpeace, the activist group that accused Asia Pulp & Paper (APP) of illegal and destructive logging in Sumatra in its July 2010 report, How Sinar Mas is Pulping the Planet. It runs through each of the claims laid out in the Greenpeace report, arguing some are speculative or improperly cited. But the audit doesn't actually deny that APP is clearing forests and peatlands for pulp plantations. In fact, the audit effectively confirms that the company is indeed engaged in conversion of 'deep' peat areas, but argues that this activity isn't illegal under Indonesian law.


Indonesia is the 3rd largest GHG emitter but reducing deforestation offers big opportunity, says government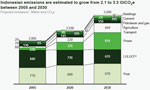 (09/28/2010) Indonesia's greenhouse gas emissions reached 2.1 billion tons of carbon dioxide in 2005, making it the world's third largest emitter of greenhouse gases, but offering opportunities to substantially reduce emissions through forest conservation, reduced use of fire, protection of peatlands, and better forest management, reports a series of studies released earlier this month by the country's National Climate Change Council (DNPI).


Eco-friendly palm oil initiative censures company linked to deforestation

(09/23/2010) The Roundtable On Sustainable Palm Oil (RSPO), a body the sets standards for eco-friendly palm oil production, on Thursday said Indonesian palm oil producer Sinar Mas Agro Resources and Technology (SMART) breached its sustainability criteria and faces expulsion, reports AFP.


Orangutans can survive in timber plantations, selectively logged forests


(09/23/2010) Selectively logged forests and timber plantations can serve as habitat for orangutans, suggesting that populations of the endangered ape may be more resilient than previously believed, reports research published in the journal PlosONE. The study, conducted by a team of researchers led by Erik Meijaard of Jakarta-based People and Nature Consulting International, found roughly equivalent population densities between natural forest areas and two pulp and paper plantation concessions in East Kalimantan, Indonesian Borneo.


Another food goliath falls to palm oil campaign


(09/22/2010) One of the world's biggest food makers, General Mills, has pledged to source only sustainable and responsible palm oil within five years time. With this announcement, General Mills becomes only the most recent food giant to pledge to move away from problematic sources of palm oil, which is used in everything from processed foods to health and beauty products. Nestle made a similar pledge earlier this year after a brutalizing social media campaign that lasted for months while Unilever, the world's biggest palm oil buyer, has been working closely with green groups for years.


Oil palm plantations on peatlands won't get carbon credits under CDM

(09/19/2010) Plantations on peatlands will no longer be supported by the Clean Development Mechanism (CDM), a framework for industrialized countries to reduce their emissions via projects in developing countries, reports Wetlands International.


Indonesia's forest carbon negotiator named as corruption suspect

(09/17/2010) Wandojo Siswanto, one of the lead negotiators for Indonesia's climate delegation in Copenhagen and a key architect of its Reduced Emissions from Deforestation and Degradation (REDD) program, has been named as a corruption suspect by the country's anti-corruption agency, KPK, reports Reuters.


Saving wild tigers will cost $82M/year

(09/15/2010) The cost of maintaining the planet's 3,500 remaining wild tigers is around $80 million a year, according to a new study published in the journal PLoS Biology.


Indonesia implements export ban on non-certified timber

(09/15/2010) Indonesia has begun implementing a ban on exports of illegally harvested timber and wood products, reports The Jakarta Post.


80% of tropical agricultural expansion between 1980-2000 came at expense of forests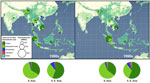 (09/02/2010) More than 80 percent of agricultural expansion in the tropics between 1980 and 2000 came at the expense of forests, reports research published last week in the early online edition of the Proceedings of the National Academy of Sciences (PNAS). The study, based on analysis satellite images collected by the United Nations Food and Agricultural Organization (FAO) and led by Holly Gibbs of Stanford University, found that 55 percent of new agricultural land came at the expense of intact forests, while 28 percent came from disturbed forests. Another six percent came from shrub lands.


Burger King drops palm oil supplier linked to Borneo rainforest destruction

(09/02/2010) Burger King announced it would no longer source palm oil from Sinar Mas, an Indonesian conglomerate, after an independent audit showed one of the company's subsidiaries had destroyed rainforests and carbon-dense peatlands in Borneo and Sumatra, according to a statement on the fast food chain's Facebook page.


Morgan Stanley to underwrite coal mining on Borneo

(09/01/2010) Morgan Stanley, CIMB Securities, and Credit Suisse will underwrite the initial public offering of PT Borneo Lumbung Energi (Borneo Energy), a company that owns Asmin Koalindo Tuhup, a mining company that operates in Central Kalimantan in Indonesia Borneo, reports ANTARA.


Could camera traps save wildlife worldwide?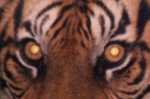 (08/31/2010) It's safe to say that the humble camera trap has revolutionized wildlife conservation. This simple contraption—an automated digital camera that takes a flash photo whenever an animal triggers an infrared sensor—has allowed scientists to collect photographic evidence of rarely seen, and often globally endangered species, with little expense and relative ease—at least compared to tromping through tropical forests and swamps looking for endangered rhino scat . Now researchers with the Wildlife Conservation Society (WCS) and the Zoological Society of London (ZSL) are taking the utility of the camera trap one step further: a study in Animal Conservation uses a novel methodology, entitled the Wildlife Picture Index (WPI), to analyze population trends of 26 species in Bukit Barisan Selatan National Park on the Indonesian island of Sumatra. While the study found a bleak decline in species, it shows the potential of camera traps for moving conservation forward since it marks the first time researchers have used camera traps to analyze long-term population trends of multiple species.


How best to balance economic growth and protection of the environment?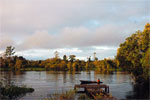 (08/30/2010) When people are hungry for an uncertain income, they will destroy everything. When people become poor due to a poor decision they were excluded from making, who should be responsible for that? Development is seen as the answer to poverty. However, many controversial developments have actually increased poverty, and while the investors in such schemes may benefit, the local people pay the price. This happened in Tundai, a fishing village in the ex-mega rice area near Palangkaraya, Central Kalimantan. When central government in the 1990s decided to convert the peat swamp forests into rice fields, the community had no voice or involvement in the decision. The project failed. Now over a million hectares of former lush forests have become a wasteland, and the people of Tundai have been thrust into poverty.


Rapid growth of palm oil industry tramples indigenous peoples' rights, says report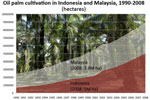 (08/30/2010) Rapid expansion of oil palm plantations across Southeast Asia have run roughshod over customary tenure systems, resulting in exploitation of local communities, conflict, and outright human rights abuses, reports a new assessment of the palm oil sector by the Forest Peoples Programme (FPP), an international indigenous rights group.


Cargill to engage Indonesian supplier after audit confirms forest destruction

(08/27/2010) Cargill will engage one of its major palm oil suppliers after an independent audit confirmed that the Indonesian company has been destroying rainforests and peatlands in Borneo to establish oil palm plantations.


Cargill backtracks on sustainability push for palm oil, says activist group

(08/26/2010) Cargill has not suspended its relationship with a palm oil company recently exposed for misleading investors and buyers on its environmental transgressions, reports the Rainforest Action Network (RAN), an activist group campaigning against environmentally-damaging forms of palm oil production.


Indonesia's forest conservation plan may not sufficiently reduce emissions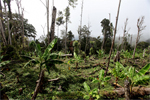 (08/25/2010) One third of Indonesia's greenhouse gas emissions from deforestation originate from areas not officially defined as 'forest' suggesting that efforts to reduce emissions from deforestation and degradation (REDD+) may fail unless they account for carbon across the country's entire landscape, warns a new report published by the World Agroforestry Centre (CGIAR). The policy brief finds that up to 600 million tons of Indonesia's carbon emissions 'occur outside institutionally defined forests' and are therefore not accounted for under the current national REDD+ policy, which, if implemented, would enable Indonesia to win compensation from industrialized countries for protecting its carbon-dense forests and peatlands as a climate change mechanism.


Gazprom, Shell and Clinton Foundation back rainforest carbon deal in Borneo

(08/24/2010) A forest conservation project backed by Shell, Gazprom Market and Trading and the Clinton Foundation on the island of Borneo has won approval under a carbon accounting standard, reports Reuters.


Indonesia gets first $30M from Norway under $1B forest deal

(08/19/2010) Norway has agreed to transfer an initial $30 million to Indonesia under its $1 billion REDD+ (reducing emissions from deforestation and forest degradation) partnership with the Southeast Asian country.


Fraud allegations against Indonesian palm oil giant widen, tarnishing auditors and sustainable palm oil initiative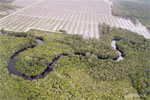 (08/19/2010) Sinar Mas, an Indonesian conglomerate whose holdings include Asia Pulp and Paper, a paper products brand, and PT Smart, a palm oil producer, was sharply rebuked Wednesday over a recent report where it claimed not to have engaged in destruction of forests and peatlands. At least one of its companies, Golden Agri Resources, may now face an investigation for deliberately misleading shareholders in its corporate filings.


Massive coral bleaching in Indonesia

(08/16/2010) A large-scale bleaching event due to high ocean temperatures appears to be underway off the coast of Sumatra, an Indonesian island, reports the Wildlife Conservation Society (WCS).


Logging may swamp Indonesian peatlands, destroy local sustainable sago industry

(08/16/2010) Industrial logging concessions on islands off the coast of Sumatra threaten to undermine a sustainable community industry that may hold to key to protecting Indonesia's carbon-dense, but increasingly endangered peatlands.


APP refutes Greenpeace charges on deforestation, though audit remains absent

(08/12/2010) Asia Pulp & Paper, which has long been a target of green groups for deforestation and threatening imperiled species, is touting a new audit the pulping company says finds allegations made by environmental NGOs, including Greenpeace and WWF, are "baseless, inaccurate, and without validity". Conducted by the international accounting and auditing firm Mazars, the audit itself has not been released; however Mazars has signed off on the validity of a 24 page document entitled "Getting the Facts Down on Paper".


Orangutan populations collapse in pristine forest areas


(08/12/2010) Orangutan encounter rates have fallen six-fold in Borneo over the past 150 years, report researchers writing in the journal PLoS One. Erik Meijaard, an ecologist with People and Nature Consulting International, and colleagues compared present-day encounter rates with collection rates from naturalists working in the mid-19th Century. They found orangutans are much rarer today even in pristine forest areas. The results suggest hunting is taking a toll on orangutan populations.


Nation's wealth does not guarantee green practices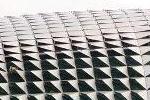 (08/11/2010) Developing countries are not the only ones that could benefit from a little environmental support. Wealthier countries may need to 'know themselves' and address these issues at home too. According to a recent study in the open access journal PLoS ONE, wealth may be the most important factor determining a country's environmental impact. The team had originally planned to study "country-level environmental performance and human health issues," lead author Corey Bradshaw, Director of Ecological Modeling and professor at the University of Adelaide, told mongabay.com. Once they began looking at the available indexes, however, they saw the need for a purely environmental analysis.


Audit finds palm oil company destroyed peatlands, but not primary forest


(08/10/2010) An environmental audit of palm oil company, PT SMART, found that the company had not cut primary rainforest, yet had destroyed carbon-rich peatlands; however the audit analyzed only 40 percent of PT SMART's holdings and investigated none of its plantations in New Guinea. A subsidiary of agricultural giant Sinar Mas, PT SMART has been accused in a number of reports by Greenpeace of both destroying high conservation value forests and draining peatlands. Greenpeace's reports caused both food giants Unilever and Nestle to drop PT SMART as a supplier of their palm oil, while Cargill stated it would wait to hear the results of the audit. Given the audit's results, both sides are claiming victory.


Photos: world's top ten 'lost frogs'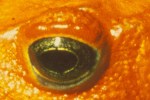 (08/09/2010) The International Union for the Conservation of Nature (IUCN) and Conservation International (CI) have sent teams of researchers to 14 countries on five continents to search for the world's lost frogs. These are amphibian species that have not been seen for years—in some cases even up to a century—but may still survive in the wild. Amphibians worldwide are currently undergoing an extinction crisis. While amphibians struggle to survive against habitat loss, climate change, pollution, and overexploitation, they are also being wiped out by a fungal disease known as chytridiomycosis.


Timber barons linked to illegal logging in Indonesian New Guinea

(08/05/2010) Timber barons are illegally exploiting Indonesia's increasingly threatened lowland rainforests on the island of New Guinea for merbau wood, found an undercover investigation conducted by the Environmental Investigation Agency (EIA) and its Indonesian partner Telapak.


Camp merges technology and conservation for local students

(08/03/2010) From July 23-25, Taiwanese undergraduates held a camp in Bukit Lawang, Sumatra, that taught local high school students to use technology as a conservation tool. The Taiwanese volunteers aimed to help local people in this popular rainforest tourism destination to use the Internet to research and promote sustainable tourism practices. The high school students, who had no formal training in using the Internet, learned to use email, produce a blog, conduct research, and use GPS devices to create a map of part of the local trail system.


Scientists condemn current development plan in Kalimantan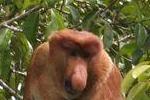 (08/02/2010) Scientists with the Association for Tropical Biology and Conservation (ATBC) have released a resolution opposing the current development plan for a road and bridge crossing Balikpapan Bay in the Indonesian state of Kalimantan. The resolution states that the plan threatens not only the fragile ecosystems within the bay, but of the nearby mangroves as well as the Sungai Wain forest and its watershed, vital for local industry and people. According to ATBC, the plan could be easily remedied by officials picking an alternate route, which is also favored by locals since it would be 80 kilometers shorter.


Longtime target of green groups, Cargill, to supply sustainably-certified palm oil to Unilever


(07/30/2010) Agriculture giant Cargill has announced an agreement to supply Unilever with 10,000 metric tons of palm oil sustainably-certified from the Round Table for Sustainable Palm Oil (RSPO). Cargill has often come under fire from green groups for being linked to the rainforest destruction. The Dutch-English company Unilever—the world's biggest buyer of palm oil—has been trying to move its palm oil sources away from deforestation with a goal of sourcing only 'sustainable' palm oil by 2015.



Page 1 | Page 2 | Page 3 | Page 4 | Page 5 | Page 6 | Page 7 | Page 8 | Page 9 | Page 10 | Page 11 | Page 12 | Page 13 | Page 14 | Page 15 | Page 16 | Page 17 | Page 18 | Page 19