News articles on in-situ conservation

---
Mongabay.com news articles on in-situ conservation in blog format. Updated regularly.






Photos: rescued sun bears in Borneo moved to new facility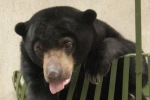 (04/08/2010) Rescued sun bears in Sabah, Borneo are getting a new home this week. The Bornean Sun Bear Conservation Center (BSBCC) has finished Phase 1 of its construction of a new home for the bears. Eventually the center will include visitor facilities and observation gallery where tourists will have the chance to watch the bears. For now, though, the bears will enjoy brand new state-of-the-art facilities and, for the first time, access to a pristine forest.
New report finds millions of marine turtles killed by fisheries, not thousands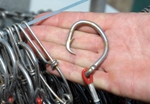 (04/06/2010) Humankind's appetite for seafood has had a bigger impact on the world's marine turtles than long thought. A new report by Conservation International (CI) in partnership with Duke University's Project GloBAL (Global By-catch Assessment of Long-lived Species) finds that in the past eighteen years it is likely millions of marine turtles have been killed as bycatch by the world's fisheries.
Once common tortoise from Madagascar will be 'extinct in 20 years'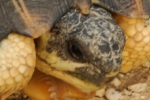 (04/05/2010) The radiated tortoise, once common throughout Madagascar, faces extinction within the next 20 years due to poaching for its meat and the illegal pet trade, according to biologists with the Turtle Survival Alliance (TSA) and the Wildlife Conservation Society (WCS). Returning from field surveys in southern Madagascar's spiny forest, they found regions without a single turtle. Locals said that armed bands of poachers were taking truckloads of tortoises to be sold in meat markets. The tortoise is also popular in the underground pet trade, although it is protected by CITES (Convention on International Trade in Endangered Species).
History repeats itself: the path to extinction is still paved with greed and waste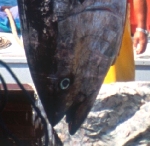 (04/05/2010) As a child I read about the near-extinction of the American bison. Once the dominant species on America's Great Plains, I remember books illustrating how train-travelers would set their guns on open windows and shoot down bison by the hundreds as the locomotive sped through what was left of the wild west. The American bison plunged from an estimated 30 million to a few hundred at the opening of the 20th century. When I read about the bison's demise I remember thinking, with the characteristic superiority of a child, how such a thing could never happen today, that society has, in a word, 'progressed'. Grown-up now, the world has made me wiser: last month the international organization CITES (Convention on International Trade in Endangered Species) struck down a ban on the Critically Endangered Atlantic bluefin tuna. The story of the Atlantic bluefin tuna is a long and mostly irrational one—that is if one looks at the Atlantic bluefin from a scientific, ecologic, moral, or common-sense perspective.
Seed dispersal in the face of climate change, an interview with Arndt Hampe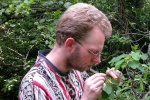 (04/05/2010) Without seed dispersal plants could not survive. Seed dispersal, i.e. birds spreading seeds or wind carrying seeds, means the mechanism by which a seed is moved from its parent tree to a new area; if fortunate the seed will sprout in its new resting place, produce a plant which will eventually seed, and the process will begin anew. But in the face of vast human changes—including deforestation, urbanization, agriculture, and pasture lands, as well as the rising specter of climate change, researchers wonder how plants will survive, let alone thrive, in the future?
Sumatran rhino loses pregnancy: conservationists saddened but remain resolute

(03/31/2010) Rhino conservationists' hopes were dampened today by news that Ratu, a female Sumatran rhino, had lost her pregnancy. Just months after the announcement of the pregnancy—the first at Indonesia's Sumatran Rhino Sanctuary in Way Kambas National Park—Ratu lost the embryo. Still, say conservationists, the very fact that Ratu became pregnant at all should keep hope alive for the beleaguered species.
Rockhopper penguins benefit from new park in Argentina

(03/31/2010) Southern rockhopper penguins (Eudyptes chrysocome) are easily distinguished by the spiked plumes on their head, their neon-yellow eyebrows, and red eyes. But these wild-looking penguins are also endangered: the IUCN Red List classifies them as Vulnerable to extinction due to pollution and drowning by fishing nets.
When it comes to Yellow Fever, conserving howler monkeys saves lives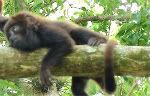 (03/29/2010) Abundant and diverse wildlife help people in many ways: for example bees pollinate plants, birds and mammals disperse seeds, bats control pest populations, and both plants and animals have produced life-saving medicines and technological advances. But how could howler monkeys save people from a Yellow Fever outbreak? A new study in the open-access journal Tropical Conservation Science explores the link between howler monkeys, mosquitoes, and humans during a recent yellow fever outbreak in the state of Rio Grande do Sul, Brazil.
Diverse habitats needed for survival of small mammals in Mexico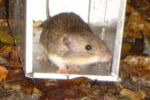 (03/29/2010) A new study in Tropical Conservation Science shows that small tropical mammals in Mexico—bats and rodents—require a variety of habitats to thrive. Surveying mammal populations in the Isthmus of Tehuantepec, Oaxaca, Mexico, researchers found that sites comprising the greatest habitat diversity carried also the greatest diversity of rodents. In turn bats lived in all variety of habitats and moved easily from one to another.
More research and conservation efforts needed to save Colombia's monkeys

(03/29/2010) Approximately thirty monkey species inhabit the tropical forests of Colombia with at least five found no-where else in the world. A new review appearing the open access journal Tropical Conservation Science of Colombia's primates finds that a number of these species, including some greatly endangered species, have been neglected by scientists. The researchers looked at over 3,500 studies covering over a century of research by primatologists.
Finding forest for the endangered golden-headed lion tamarin

(03/29/2010) Brazil's golden-headed lion tamarin is a small primate with a black body and a bright mane of gold and orange. Listed as Endangered by the IUCN Red List, the golden-headed lion tamarin (Leontopithecus chrysomelas) survives in only a single protected reserve in the largely degraded Atlantic Forest in Brazil. Otherwise its habitat lies in unprotected patches and fragments threatened by urbanization and agricultural expansion. Currently, a natural gas pipeline is being built through prime tamarin habitat.
Last chance to save Bangladeshi forest: 90 percent of the Sal ecosystem is gone

(03/29/2010) Considered the most threatened ecosystem in Bangladesh, the moist deciduous Sal forest (Shorea robusta) is on the verge of vanishing. In 1990 only 10 percent of the forest cover remained, down from 36 percent in 1985 according to statistics from the Food and Agricultural Organization (FAO). A new study in the online open-access journal Tropical Conservation Science looks at the threats posed to the Shal forest and ways in which it may still be saved.
Wildlife Management Areas in Africa require changes to become sustainable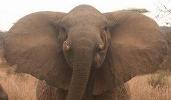 (03/29/2010) Wildlife Management Areas in Africa were created to serve a dual purpose. By granting local communities usage rights over wildlife in designated areas, African countries hoped both to allow communities to benefit from their wildlife while taking an active part in conservation. A new paper in published in the open access journal Tropical Conservation Science outlines the current problems facing WMAs, using Tanzania as an example, and recommends possible solutions.
Scientists discover world's first amphibious insects: Hawaiian caterpillars

(03/22/2010) Scientists have never before discovered a truly amphibious insect until now: writing in the Proceedings of the National Academy of Sciences researchers have announced the discovery of 12 species of Hyposmocoma moths in the Hawaiian islands which they consider truly amphibious—that is a species able to survive both on land and underwater indefinitely.
CITES rejects monitoring of coral trade

(03/21/2010) After denying protection to polar bears, sharks, and the Critically Endangered Atlantic bluefin tuna, the Convention on International Trade in Endangered Species (CITES) has today voted against additional protections for harvested coral species, according to TRAFFIC, a wildlife trade monitoring group. The joint US and EU measure would have put in place scientific and trade monitoring of over thirty species of red and pink coral in the Mediterranean and western Pacific.
The Asian Animal Crisis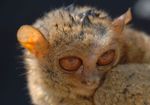 (03/18/2010) The United Nation declared 2010 as the International Year of Biodiversity (IYB). One of the goals of the IYB is to celebrate the achievements of the Convention of Biological Diversity signed by 192 countries since 1992. But what have we accomplished since 1992? Did we put an end to biodiversity loss? The truth is that there is not much to celebrate at all. Asia is a perfect example where the animal crisis and the loss of biodiversity have worsened over decades. The first question that should come to mind is: how many species have vanished in Asia because of human activities? Records of recently extinct species in Asia show 71 species that have disappeared in the wild. Examples include the Yunnan lake newt (Cynops wolterstorffi) from China, the Bonin thrush (Zoothera terrestris) from Japan, or the redtailed black shark (Epalzeorhynchos bicolor) from Thailand.
Critically Endangered bluefin tuna receives no reprieve from CITES

(03/18/2010) A proposal to totally ban the trade in the Critically Endangered Atlantic bluefin tuna failed at the Convention on International Trade in Endangered Species (CITES), surprising many who saw positive signs leading up to the meeting of a successful ban.
High Arctic species plummeting across the board, others Arctic residents on the rise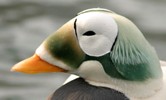 (03/18/2010) Between 1970 and 2004 species populations in the high Arctic have declined by 26 percent, according to the first report by the Arctic Species Trend Index (ASTI). While this may be a natural cycle, scientists are concerned that environmental impacts such as climate change are worsening natural population fluctuations in the high Arctic. Declining species include lemmings, red knot, and caribou. "Rapid changes to the Arctic's ecosystems will have consequences for the Arctic that will be felt globally. The Arctic is host to abundant and diverse wildlife populations, many of which migrate annually from all regions of the globe. This region acts as a critical component in the Earth's physical, chemical, and biological regulatory system," lead-author Louise McRae from the Zoological Society of London (ZSL) said in a press release.
Falklands Dispute: Argentine Sovereignty Won't Solve the Problem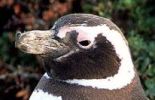 (03/15/2010) With Britain now moving to explore for oil and gas in the Falkland Islands, Argentina has cried foul. Buenos Aires claims that the Falklands, or the Malvinas as Argentines refer to the islands, represent a "colonial enclave" in the south Atlantic. The islands have been a British possession since 1833, and the local inhabitants consider themselves thoroughly British. Yet, Argentina claims the Malvinas as the country inherited them from the Spanish crown in the early 1800s. In 1982 Argentina seized the islands but was later expelled by a British naval force. The war was short but bloody, costing 650 Argentine and 250 British lives.
US Congressman pushes for bird-friendly buildings

(03/11/2010) Birds may see pleasanter skies in the US soon, if Congressman Mike Quigley has his way. Quigley, a democrat from Illinois, has introduced legislation that would require all federal buildings to become bird-friendly, potentially saving the lives of millions of birds every year.
Sharks swim safe around the Maldives

(03/11/2010) Sharks that dwell in the Maldives can breathe a sigh of relief: the island nation has declared 90,000 square kilometers of the Indian Ocean a safe-haven for sharks, banning shark fishing as well as any trade in shark fins.
Secrets of the Amazon: giant anacondas and floating forests, an interview with Paul Rosolie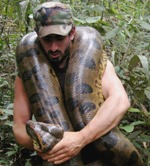 (03/10/2010) At twenty-two Paul Rosolie has seen more adventure than many of us will in our lifetime. First visiting the Amazon at eighteen, Rosolie has explored strange jungle ecosystems, caught anaconda and black caiman bare-handed, joined indigenous hunting expeditions, led volunteer expeditions, and hand-raised a baby giant anteater. "Rainforests were my childhood obsession," Rosolie told Mongabay.com. "For as long as I can remember, going to the Amazon had been my dream […] In those first ten minutes [of visiting], cowering under the bellowing calls of howler monkeys, I saw trails of leaf cutter ants under impossibly large, vine-tangled trees; a flock of scarlet macaws crossed the sky like a brilliant flying rainbow. I saw a place where nature was in its full; it is the most amazing place on earth."
Extinction outpaces evolution

(03/09/2010) Extinctions are currently outpacing the capacity for new species to evolve, according to Simon Stuart, chair of the Species Survival Commission for the International Union for the Conservation of Nature (IUCN).
Frog in Australia goes from 'extinct' to very, very endangered

(03/08/2010) Facing habitat loss, pollution, climate change, and the devastating chytrid fungus, there has been little positive news about amphibians recently. However, a story out of Australia brings a much needed respite from bad news. In 2008 Luke Pearce, a fisheries conservation officer, stumbled on a frog that had been thought to be extinct for over thirty years. Not recorded since the 1970s, Pearce rediscovered the yellow-spotted bell frog (Litoria castanea) on rural Australian farmland in the Southern Tableland of New South Wales.
Why seed dispersers matter, an interview with Pierre-Michel Forget, chair of the FSD International Symposium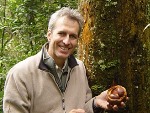 (03/07/2010) There are few areas of research in tropical biology more exciting and more important than seed dispersal. Seed dispersal—the process by which seeds are spread from parent trees to new sprouting ground—underpins the ecology of forests worldwide. In temperate forests, seeds are often spread by wind and water, though sometimes by animals such as squirrels and birds. But in the tropics the emphasis is far heavier on the latter, as Dr. Pierre-Michel Forget explains to mongabay.com. "[In rainforests] a majority of plants, trees, lianas, epiphytes, and herbs, are dispersed by fruit-eating animals. […] As seed size varies from tiny seeds less than one millimetres to several centimetres in length or diameter, then, a variety of animals is required to disperse such a continuum and variety of seed size, the smaller being transported by ants and dung beetles, the larger swallowed by cassowary, tapir and elephant, for instance."
Photos: Madagascar's wonderful and wild frogs, an interview with Sahonagasy

(03/03/2010) To save Madagascar's embattled and beautiful amphibians, scientists are turning to the web. A new site built by herpetologists, Sahonagasy, is dedicated to gathering and providing information about Madagascar's unique amphibians in a bid to save them from the growing threat of extinction. "The past 20 years have seen resources wasted because of a poor coordination of efforts," explains Miguel Vences, herpetologist and professor at the Technical University of Braunschweig. "Many surveys and reports have been produced that were never published, many tourists found and photographed amphibians but these photos were not made available to mapping projects, many studies carried out by Malagasy students did not make use of literature because it was not available."
National parks in India and Nepal hit by rhino poachers

(03/02/2010) The rare Indian rhinoceros is not safe from poachers even in national parks. In Nepal's world renowned Royal Chitwan National Park, twenty-four Indian rhinos (Rhinoceros unicornis) have been poached since the last census was taken in 2008. The most recent one was killed last Thursday. Approximately 372 Indian rhinos survive in the park, and the population is in decline.
Afghanistan protects 15 additional endangered species

(03/02/2010) Afghanistan's National Environment Protection Agency (NEP) has added 15 species to its Protected Species List, totaling 48 species now under protection. The new species includes the large-billed reed warbler, which was only recently discovered in the Central Asian nation. Fortunately, by law newly discovered species in Afghanistan receive automatic legal protection.
Common pesticide changes male frogs into females, likely devastating populations

(03/01/2010) One of the world's most popular pesticides, atrazine, chemically castrates male frogs and in some instances changes them into completely functionally females, according to a new study in the Proceedings of the National Academy of Sciences. The authors conclude that atrazine likely plays a large, but unsuspected role in the current global amphibian crisis.
Guyana bans gold mining in the 'Land of the Giants'

(03/01/2010) Guyana has banned gold dredging in the Rewa Head region of the South American country after pressure from Amerindian communities in the area. A recent expedition to Rewa Head turned up unspoiled wilderness and mind-boggling biodiversity. The researchers, in just six weeks, stumbled on the world's largest snake (anaconda), spider (the aptly named goliath bird-eating spider), armadillo (the giant armadillo), anteater (the giant anteater), and otter (the giant otter), leading them to dub the area 'the Land of the Giants'. "During our brief survey we had encounters with wildlife that tropical biologists can spend years in the field waiting for. On a single day we had two tapirs paddle alongside our boat, we were swooped on by a crested eagle and then later charged by a group of giant otters."
How that cork in your wine bottle helps forests and biodiversity, an interview with Patrick Spencer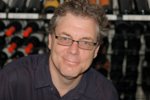 (03/01/2010) Next time you're in the supermarket looking to buy a nice bottle of wine: think cork. Although it's not widely known, the cork industry is helping to sustain one of the world's most biodiverse forests, including a number of endangered species such as the Iberian lynx and the Barbary deer. Spreading across 6.6 million acres in southern Europe (France, Spain, Portugal, and Italy) and northern Africa (Algeria, Morocco, and Tunisia) oak cork trees Quercus suber are actually preserved and protected by the industry.
Savior of endangered crocodiles dies of malaria

(02/25/2010) Crocodile-expert and conservationist, Dr. John Thorbjarnarson, died of falciparum malaria in India on February 14th at the age of fifty-two. While many conservationists work with publicly popular animals like tigers and whales, Thorbjarnarson's passion was for crocodiles. A Senior Conservation Scientist with the Wildlife Conservation Society (WCS), Thorbjarnarson proved instrumental in saving both the Orinoco crocodile and the Chinese crocodile from extinction.
With increased protection, Gulf of California marine life could recover

(02/22/2010) The Gulf of California's once rich marine ecosystem is in trouble. Surveys from 1999 and 2009 revealed that during the ten-year-period 60 percent of the areas showed signs of degradation, including the loss of top predators necessary to keep an ecosystem healthy, for example sharks, groupers, and snappers.
Where two worlds collide: visiting Tabin Wildlife Reserve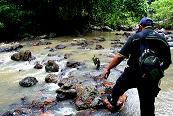 (02/21/2010) The vehicle stopped on the way into Tabin Wildlife Reserve as a troupe of pig-tailed macaques began making their way across the road. In a flash a domestic dog, which may or may not have been 'ownerless', ambushed the group. Chaos erupted as the big predator fell upon the community. As quickly as it began it was all over and the dog was rushing over with an infant monkey in its mouth, leaving the macaques' screeching out their helplessness. As my uncustomary welcome to Tabin Wildlife Reserve shows: the park is a meeting of two worlds. On the left side of the road leading into the reserve is a massive oil palm plantation, on the right is the rainforest and the many species the reserve protects. Tabin, therefore, gives the visitor a unique up-close view of the debate raging in Borneo and throughout much of Southeast Asia over conservation and environment versus oil palm plantations.
Pregnancy gives new hope for rhino on-the-brink of extinction

(02/18/2010) Though they grew up world's apart, Sumatran rhinos Ratu and Andalas have given conservationists new-found hope for saving the embattled species. The rhino couple is expecting, according to the Sumatran Rhino Sanctuary at Way Kambas, Indonesia. One of the world's most endangered big mammals, Sumatran rhinos are unique due to their hairy bodies and small size (at least compared to other rhinos). The last surviving members of the genus Dicerorhinus, only 200 Sumatran rhinos are estimated to survive in the wild. Ratu's pregnancy holds special significance for a number of reasons. It is the first pregnancy at the Sumatran Rhino Sanctuary; it will be both Ratu's and Andalas' first calf; it is also the first pregnancy in captivity since Andalas' mother Emi—the only Sumatran rhino to successfully give birth in captivity for 112 years—passed away last fall.
UN to protect seven migratory sharks, but Australia opts out

(02/17/2010) One hundred and thirteen countries have signed on to an agreement to protect seven migratory sharks currently threatened with extinction byway of the Convention on the Conservation of Migratory Species of Wild Animals (CMS), according to the UN Environment Program (UNEP). The agreement prohibits hunting, fishing, or deliberate killing of the great white shark, basking shark, whale shark, porbeagle shark, spiny dogfish, as well as the shortfin and longfin mako sharks. However, Australia has declared it will ignore certain protections.
12-year-old on a mission to save Africa's most unusual animal, the okapi, an interview with Spencer Tait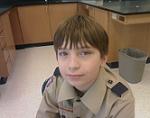 (02/16/2010) Anyone who says a kid can't change the world hasn't met Spencer Tait. At the age of five Spencer had his first encounter with the Congo's elusive okapi at the Milwaukee Public Museum. Spencer—now 12 years old—describes that encounter as 'love at first sight'. He explains that while the okapi "looks like a mix between a zebra, horse, and giraffe [...] it's really only related to the giraffe." Seeing the okapi at the museum led Spencer not only to learn all about the okapi, but also to find out what was threatening the animal's survival, including the long civil conflict in the Democratic Republic of Congo, the okapi's home. Most kids—and adults too—would probably leave it at that, but not Spencer.
The Critically Endangered South China Tiger Roars Again in 2010, the Chinese Year of the Tiger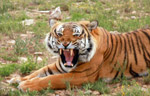 (02/14/2010) Today marks the Chinese New Year for 2010, and the start of the traditional Year of the Tiger. The people of China might be celebrating future Years of the Tigers without their native and critically endangered South China Tiger (Panthera tigris amoyensis) if not for the efforts of Save China's Tigers (SCT) a grassroots conservation effort headed by the charismatic Li Quan and her husband Stuart Bray. Both Ms Quan and Mr. Bray are former senior executives in international business circles. After leaving the corporate world, Ms Quan and Mr. Bray are now stepping up as champions for China's natural environment, much of which has been lost in the Chinese march towards "The Four Modernizations."
Forgotten Species: the fiery Luristan Newt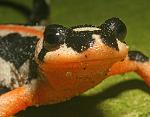 (02/08/2010) The salamander was a mythical creature before it was a real one: the word salamander means a legendary lizard that both survived-in and could extinguish fire. A creature that the Ancient Greeks, including Aristotle, appeared to readily believe in. No one knows how the term salamander transferred from a mythical fire-dwelling monster to the small amphibious animals it applies to today, but I have a theory. Perhaps the sight of salamanders like Luristan newt—charcoal-black and flame-orange—caused people in the seventeenth century to lend the name of myth to the taxa.
86 percent of dolphins and whales threatened by fishing nets

(02/07/2010) A new report from the United Nations Environment Program (UNEP) finds that almost 9 out of 10 toothed whales—including dolphins and porpoises—are threatened by entanglement and subsequent drowning from large-scale fishing operations equipment, such as gillnets, traps, longlines, and trawls. These operations threaten the highest percentage (86 percent) of the world's toothed whales.
India to track every tiger death on-line

(02/07/2010) Due to increased problems with poaching, the conservation organization TRAFFIC has joined with the National Tiger Conservation Authority (NTCA) to begin tracking every tiger mortality in India with a new website called Tigernet.
Half of Indonesia's species remain unknown

(02/02/2010) Incorporating 17,000 tropical islands, Indonesia is one of the world's richest areas of biodiversity. However, according to the Jakarta Post, over half of this biodiversity remains unrecorded with only 20 of the more than 400 regencies in the country recording species.
Little more than 10,000 hectares of rainforest remains on Java

(01/24/2010) From 2003-2006, Java lost approximately 2,5000 hectares a year (10,000 hectares of forest in total) according to the Forestry Ministry. Despite the rate of loss being far lower in Java than other Indonesian islands (such as Borneo, Sumatra, and Sulawesi), Java is particularly threatened because there is so little forest left. If the past rate of deforestation occurs from 2007-2010 then by the end of the year conservation organization Pro Fauna predicts only 10,000 hectares of rainforest will remain on the island, leaving a number of unique and endangered species in deep trouble.
Photos: park in Ecuador likely contains world's highest biodiversity, but threatened by oil

(01/19/2010) In the midst of a seesaw political battle to save Yasuni National Park from oil developers, scientists have announced that this park in Ecuador houses more species than anywhere else in South America—and maybe the world. "Yasuní is at the center of a small zone where South America's amphibians, birds, mammals, and vascular plants all reach maximum diversity," Dr. Clinton Jenkins of the University of Maryland said in a press release. "We dubbed this area the 'quadruple richness center.'"
The Caribbean's wonderfully weird (and threatened) mammals, an interview with Jose Nunez-Mino

(01/18/2010) Not many people know the solenodon and the hutia, yet for the fortunate few that have encountered them, these strange little-studied mammals—just barely holding on in the Caribbean island of Hispaniola—deserve to be stars of the animal kingdom. "I could not quite believe it the first time I held a solenodon; I was in utter awe of this mesmerizing mammal. […] They have a long flexible snout which is all down to the fact that it is joined to the skull by a unique ball-and-socket joint. This makes it look as if the snout is almost independent to the rest of the animal. You can't help but feel fascinated by the snout and inevitably it does make you smile," Dr. Jose Nunez-Mino, the Project Manager for a new initiative to study and conserve the island's last mammals, told mongabay.com in an interview.





UK planning to reintroduce insects

(01/17/2010) When one thinks of reintroducing wildlife, one usually thinks of big charismatic mammals, such as wolves or beaver, or desperate birds like the Californian condor. But the Royal Society for the Protection of Birds in Scotland is going one step further to save its unique ecology with plans to reintroduce four species of dwindling insects.





Conservation organization purchases vital wildlife corridor for elephants in India

(01/11/2010) On Christmas Eve, the Wildlife Trust of India (WTI) and the International Fund for Animal Welfare (IFAW) completed a transaction to purchase an important wildlie corridor used by over a thousand Asian elephants (Elephas maximus). The 25.4 acre Kollegal Elephant Corridor was under private ownership, but may now be incorporated into adjacent Biligiri Ranganswamy Temple Wildlife Sanctuary (IFAW).




Page 1 | Page 2 | Page 3 | Page 4 | Page 5 | Page 6 | Page 7 | Page 8 | Page 9 | Page 10 | Page 11 | Page 12 | Page 13 | Page 14 | Page 15