News articles on in-situ conservation

---
Mongabay.com news articles on in-situ conservation in blog format. Updated regularly.






Coral reef loss in Caribbean leads to ongoing fish declines
(04/30/2009) Analyzing 48 surveys of Caribbean fish populations over fifty years, from 1955-2007, a new meta-study has found that fish populations in the famously clear waters began to drop in the mid-90s, leading to a consistent decline that hasn't stopped. The study published in Current Biology discovered a region-wide decline of about 3-6 percent per year in three out of six trophic groups of fish, i.e. groupings of species categorized by their place on the food chain. The declines didn't show major differences between species targeted by fishermen and those that are not, implying that overfishing isn't the only cause of the decline in the Caribbean.
Obama administration overturns rule that weakened Endangered Species Act

(04/28/2009) Interior Secretary Ken Salazar announced today that the Obama administration will reverse an Endangered Species Act (ESA) regulation that allowed federal agencies to go ahead with actions that may impact endangered species without consulting with experts, essentially circumventing the role of conservation scientists in such decisions.
New park in United Arab Emirates to protect rare mammals

(04/28/2009) With only 2,500 individuals in the wild, the Arabian tahr is certainly in need of the sanctuary just established by the United Arab Emirates. The country's first mountain reserve, Wadi Wurayah Fujairah covers 129 square kilometers (80 square miles).
New protections for coral reefs and dwindling fish species in Belize

(04/27/2009) Coral reefs in Belize, considered to be some of the most pristine in the west, have secured additional protections. Rene Montero, the Minister of Agriculture and Fisheries, signed a set of new laws this month to protect Belize's coral reefs and the fish that inhabit them. The additional laws protect increasingly overfished species, ban spearfishing in marine reserves, and create no-take zones, according to a press release from the Wildlife Conservation Society (WCS).
Starving vultures in Europe allowed to feast again

(04/26/2009) European vultures have been thrown a lifeline. Last week, Members of the European Parliament voted to change a law that had banned farmers across the continent from leaving dead livestock in the field, a major source of food for vultures.
Howler monkeys poisoned because of misinformed link to yellow fever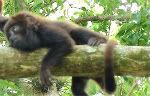 (04/22/2009) There have been numerous reports of howler monkeys poisoned in the southernmost Brazilian state of Rio Grande do Sul due to misinformation regarding the monkeys and the yellow fever virus. Some locals believed that the monkeys, which also suffer from yellow fever, were in fact the disease-carriers, but yellow fever is carried by mosquitoes not monkeys. A new campaign headed by Dr. Julio Cesar Bicca Marques wants to set the record straight. The campaign, entitled 'Save Our Guardian Angels', is working to inform the public of the actual and important role of howler monkeys in yellow fever outbreaks.
Expedition in Philippines uncovers one of the world's rarest mammals along with possible new species

(04/21/2009) A two week expedition into the North Negros Natural Park (NNNP) in the Philippines has led to several discoveries. In the 80,454 hectare park (nearly 200,000 acres), the expedition found what may be new species of insects and plants, in addition to a frog likely unknown to science. They also discovered evidence of the Visayan spotted deer, considered to be the world's rarest deer and one of the rarest mammals. The team discovered droppings from the deer, which will be analyzed for food content.
Bird migrations lengthen due to global warming, threatening species
(04/15/2009) Global warming is likely to increase the length of bird migrations, some of which already extend thousands of miles. The increased distance could imperil certain species, as it would require more energy reserves than may be available. The new study, published in the Journal of Biogeography, studied the migration patterns of European Sylvia warblers from Africa to breeding grounds in Europe every spring. They discovered that climate change would likely push the breeding ranges of birds north, causing migrations to lengthen, in some cases by a total of 250 miles.
Mediterranean bluefin tuna has only three years left unless fishery closes

(04/14/2009) If the Mediterranean bluefin tuna fishery is not closed, the bluefin will be functionally extinct by 2012 according to a new analysis from World Wildlife Fund (WWF). While the population has undergone steep declines for over a decade, fishery managers and policy-makers have continually ignored calls from scientists that fishing must stop if the Mediterranean bluefin tuna is to survive.
Vanishing forest elephants are the Congo's greatest cultivators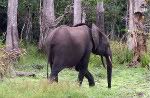 (04/09/2009) A new study finds that forest elephants may be responsible for planting more trees in the Congo than any other species or ghenus. Conducting a thorough survey of seed dispersal by forest elephants, Dr. Stephen Blake, formerly of the Wildlife Conservation Society (WCS) and now of the Mac Planck Institute for Ornithology, and his team found that forest elephants consume more than 96 species of plant seeds and can carry the seeds as far as 57 kilometers (35 miles) from their parent tree. Forest elephants are a subspecies of the more-widely known African elephant of the continent's great savannas, differing in many ways from their savanna-relations, including in their diet.
Whale sharks threatened by interbreeding
(04/08/2009) The world's largest living fish, the whale shark, is threatened by interbreeding, according to a new study in PLoS ONE. Comparing the DNA of 68 individual whale sharks from eleven locations across the globe, geneticists found that the whale sharks had little genetic variation between the populations.
Marine Protected Areas too small for whales and dolphins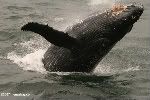 (04/07/2009) Current Marine Protected Areas (MPAs) are too small to adequately serve whales and dolphins according to the Whale and Dolphin Conservation Society (WDCS). The international organization is calling for a global network of MPAs to save the ocean's most beloved inhabitants. "A worldwide effort must be made urgently to identify and define whale and dolphin critical habitats and hot spots," said WDCS Research Fellow, Erich Hoyt.
Vital corridor for Asian elephants to be severed by government development in India
(04/05/2009) The largest wild population of Asian elephants in the world is threatened by development over a 2.5 kilometer wide corridor, according to Rainforest Information Centre which is a part of an international campaign to change the location of the development. The corridor, located in the Western Ghats of India, is the last unbroken forest leading the elephants from wet season to dry season feeding grounds. Unfortunately the corridor also connects two different Indian states: Kerala and Karnataka.
Hawaii continues to stand-by as sheep destroy critically-endangered palila bird's habitat

(03/25/2009) The environmental legal organization, Earthjustice, has filed legal papers against the Hawaii State Department of Land and Natural Resources for failing to keep feral sheep and goats out of the critically-endangered palila bird's last habitat. According to Earthjustice, the court has already issued three orders beginning in 1979 that found the state of Hawiai in violation of the Endangered Species Act by not protecting the palila bird from the destructive feeding practices of sheep and goats.
Photo: critically endangered vulture saved from poisoning
(03/19/2009) Seven critically-endangered white-rumped vultures were found dead in Cambodia after feeding on the corpse of a poisoned buffalo. Two survivors however were also apart of the group. An adult and a juvenile that had fed on the poisoned buffalo were sick but alive. The pair was sent to a veterinary clinic in Phnom Penh to be cared for by staff from the Wildlife Conservation Society (WCS) and the Angkor Centre for Conservation of Biodiversity (ACCB).
Dedicated rock-throwing chimp proves longterm planning

(03/10/2009) Biologists have suspected for a long time that animals other than humans are capable of making plans for future events, but it has proven difficult to show conclusively. However, a new study in Current Biology claims the first unambiguous evidence of an animal premeditating. Mathias Osvath of Lund University in Sweden has spent a decade observing a male chimpanzee in a zoo collecting stones, making them into concrete discs, and then throwing them at zoo visitors.
All about giraffes: an interview with a giraffe expert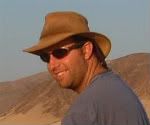 (03/09/2009) Dr. Julian Fennessy probably knows the giraffe better than anyone. Trekking across savannah, forest, and the deserts of Africa, Fennessy is collecting genetic samples of distinct giraffe populations and overturning common wisdom regarding their taxonomies. It had long been accepted knowledge that the giraffe was made up of one species and several subspecies, however with Fennessy's work it now appears that several of the subspecies may in fact be distinct species. Such discoveries could have large conservation impacts, since conservation funds and efforts are largely devoted to species. The giraffe has suffered significant declines in the past decade with the total population dropping some 30 percent across Africa.
'Stopgap' to preserve US bats from devastating fungus
(03/05/2009) Half a million bats have succumbed to a mysterious fungal disease known as white-nose syndrome in two years. Found in seven states in the northeastern US, this syndrome has left biologists baffled since first discovered in 2006. While researchers are still trying to uncover the relationship of the syndrome to the bats, a recent study published in Frontiers in Ecology and the Environment e-View suggests a way to mitigate the syndrome devastating affect. Employing a mathematical simulation the researchers found that using localized heat sources on hibernating bats may preserve populations while a long-term solution is found.
When science hijacks conservation funding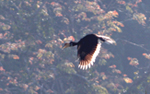 (03/04/2009) A scientist's job is to create new knowledge. Thus it is not surprising that scientists are most interested in their own research. Scientists use many methods to raise funds to support their research agendas and build their reputations. Scientists collect information, publish their results, and seek out new opportunities. Because science is a tool that can be used for conservation, scientists often seek donations from conservation organizations to support their research projects.
Only one out of 91 antelope species is on the rise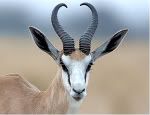 (03/04/2009) The springbok is the only antelope species whose population is on the rise, according to a new review by the Red List for the International Union for Conservation of Nature (IUCN). In addition, over a quarter of the antelopes, 25 species out of 91, are considered threatened with extinction. "Unsustainable harvesting, whether for food or traditional medicine, and human encroachment on their habitat are the main threats facing antelopes," says Dr Philippe Chardonnet, Co-Chair of the IUCN Antelope Specialist Group.
YouTube videos may be imperiling cuddly primate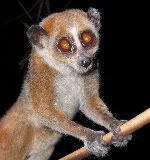 (02/24/2009) Many "cute" and "cuddly" species have gained attention and funds from conservation groups, since the public gravitates toward such attractive species. In fact, cuteness can sometimes mean the difference between conservation attention and extinction. However, for slow lorises being cute may be their downfall. Despite the fact that owning a slow loris as a pet or trading it is illegal in all range countries and "all countries where primates as pets are illegal," the species is still heavily trafficked, says Dr. Anna Nekaris, an anthropologist who specializes in slow-loris research at Oxford Brookes University. During the past few years videos of pet slow lorises have begun to appear on YouTube. Such videos often include comments from users who push misinformation about the slow loris's legality and aptitude as pets, raising concerns among conservationists that the videos encourage people to actively pursue the slow loris as a pet.
Cameroon gets gorilla park

(02/18/2009) Cameroon has created a new national park to protect a population of 600 gorillas, along with other threatened species such as chimpanzees, forest elephants, buffaloes, and bongo.
Salamander populations collapse in Central America

(02/09/2009) Salamanders in Central America — like frogs, toads, and other amphibians at sites around the world — are rapidly and mysteriously declining, report researchers writing in the journal Proceedings of the National Academy of Sciences. Disturbingly, salamanders are disappearing from protected areas and otherwise pristine habitats.
Seeking out the world's rarest and most endangered birds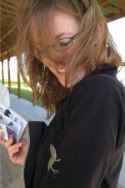 (02/02/2009) For an evolutionary biologist there is no conservation group whose work is more exciting than EDGE, a program developed by the Zoological Society of London (ZSL). Unique in the conservation world, EDGE chooses the species to focus on based on a combination of their threat of extinction and evolutionary distinctness. Katrina Fellerman, an evolutionary biologist herself and the EDGE birds' coordinator, describes the organization as one that focuses on species, which "to put it bluntly, if lost, there would be nothing like them left in the world today". Explaining further Fellerman says "We use evolutionary distinctiveness (ED) as a species-specific measure of the relative evolutionary value of species - it is a way of apportioning conservation value according to a species' phylogenetic position. Species with few or no close relatives on the 'tree of life' have the highest ED scores."
Amazon scientists awarded 'Nobel Prize' of conservation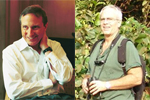 (02/01/2009) Thomas Lovejoy of the H. John Heinz III Center for Science, Economics and the Environment and William F. Laurance of the Smithsonian Tropical Research Institute (STRI) have been awarded one of ecology's most coveted prizes for their work to understand and conserve the Amazon rainforest. The €400,000 BBVA Foundation Frontiers of Knowledge Award in Ecology and Conservation Biology is given annually to "honor contributions which significantly advance the stock of knowledge in this area for reasons of their importance and originality."
Giant population of lions could live war-torn region
(01/30/2009) The war-torn frontier between Uganda and the Democratic Republic of the Congo has prey to support more than 900 lions, but conservationists must act soon to protect the big cats from poaching and poisoning by livestock herders, report researchers writing in the journal Oryx. The study, which was conducted by Adrian Treves of the University of Wisconsin-Madison and colleagues from Wildlife Conservation Society and the Panthera Foundation, relied on aerial surveys of lion prey — buffalo, warthog, waterbuck and other ungulates — which were then used to estimate the region's potential lion population.
Mountain gorilla population in DR Congo increases 12.5%

(01/27/2009) The population of critically endangered mountain gorillas in Democratic Republic of Congo's Virunga National Park increased 12.5 percent in the past 16 months according to a census conducted by the Congolese Wildlife Authority (ICCN). 81 gorillas now live permanently in the park, up from 72 in August 2007.
Camera trap photos reveal bushmeat hunting threat to jaguars in Ecuador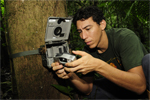 (01/27/2009) Jaguars are the largest cats of the Americas and third largest cats in the world. The primary rainforest in the Amazon region of Ecuador is among their last remaining strongholds. Jaguars are listed as "vulnerable" in Ecuador, and Santiago Espinosa, Wildlife Conservation Society (WCS) fellow, PhD candidate from University of Florida/Gainesville, and WWF fellow, wants to know just how many jaguars are left in his home country. He is developing strategies to protect them by determining their numbers and the factors that threaten them through a unique method of non-invasive photography.
Photos: Google Earth used to find new species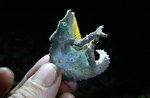 (12/22/2008) Scientists have used Google Earth to find a previously unknown trove of biological diversity in Mozambique, reports the Royal Botanic Gardens in Kew. Scouring satellite images via Google Earth for potential conservation sites at elevations of 1600 meters or more, Julian Bayliss a locally-based conservationist, in 2005 spotted a 7,000-hectare tract of forest on Mount Mabu. The scientifically unexplored forest had previously only been known to villagers. Subsequent expeditions in October and November this year turned up hundreds of species of plants and animals, including some that are new to science.
Neither slow nor stupid, manatees are killed by boats because they can't hear them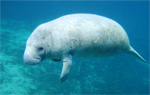 (12/12/2008) Last year 73 manatees were killed by boats in Florida, despite two decades of manatee-related protections. In fact, manatee deaths due to boat collisions have only increased since protections were implanted. A recent study at the Florida Atlantic University has finally revealed why boats are so dangerous to manatees: the manatee cannot run from what it does not hear.
TV footage leads to discovery of strange and rare monkey

(12/04/2008) After showing archival TV footage of a critically endangered species of primate to local villagers, conservationists have discovered a previously unknown population of the Tonkin snub-nosed monkey in a remote forested area of northern Vietnam. The find the offers new hope for the species, which is down to 200 individuals in two of Vietnam's northern-most provinces — Tuyen Quang and Ha Giang.
Rangers return to Virunga and begin gorilla census

(12/01/2008) After fifteen months rangers have been allowed to return to Virunga National Park in the Democratic Republic of Congo (DRC). A deal was worked out between insurgents and the government to allow rangers to return and begin overseeing the park's operations and monitoring its wildlife once again. Virunga is famous as one of the world's last stands for the mountain gorilla.
Rural depopulation to have biodiversity impacts

(12/01/2008) Urbanization -- and accompanying rural abandonment -- may have profound implications for global biodiversity and therefore should factor into conservation planning, argue researchers writing in the December issue of Tropical Conservation Science.
Cameroon moves to protect rarest gorilla

(11/26/2008) The government of Cameroon has created a national park to help protect the world's most endangered great ape: the Cross River gorilla, reports the Wildlife Conservation Society (WCS), a group that provided scientific and technical support for the initiative.
A cure for the Tasmanian devil's strange and fatal cancer?

(11/21/2008) Researchers have announced that two Tasmanian devils have survived a cancer devastating their species after receiving inoculations of dead tumor cells, according to the International Herald. However, the inoculations have not worked on every devil – despite being inoculated four devils died from the cancer during the work.
Cheetah conservationist awarded for renewable energy product that helps wildlife

(11/14/2008) Dr. Laurie Marker, founder and Executive Director of the Cheetah Conservation Fund (CCF), has been awarded $50,000 by the Tech Museum of Innovation for her organization's Bushblok program which uses a high-pressure extrusion process to convert invasive, habitat-destroying bush into a clean-burning fuel log. Bushblok provides an alternative to products such as firewood, coal, lump charcoal and charcoal briquettes that are costly or result in environmental harm.
Prioritizing amphibian species for captive breeding to save them from extinction

(11/13/2008) Frogs, toads, salamanders and other amphibians are disappearing at an alarming rate. Of approximately 6,000 amphibian species in the world, about one third are classified as threatened or endangered. A disease caused by a chytrid fungus has devastated frogs living in mid to high elevation streams worldwide. Amphibians also face habitat destruction as forests and wetlands are developed and polluted by agricultural chemicals. In Panama, highland frog populations west of the Canal have declined at an alarming rate.
Researchers catch, then release, world's rarest big cat in Russia

(10/30/2008) The world's rarest big cat is alive and well. At least one of them, that is, according to researchers from the Wildlife Conservation Society (WCS) who captured and released a female Far Eastern leopard in Russia last week. The capture was made in Primorsky Krai along the Russian-Chinese border by a team of scientists from WCS and the Russian Academy of Sciences Institute of Biology and Soils (IBS). The team is evaluating the health and potential effects of inbreeding for this tiny population, which experts believe contains no more than 10-15 females.
39 rangers missing in Virunga Park after headquarters overtaken by rebels

(10/30/2008) Five days after rebels occupied Virunga Park's headquarters, thirty-nine wildlife rangers are still unaccounted in the Democratic Republic of Congo (DRC). During the takeover, which included fighting between the Congolese army and the rebels, many of the rangers fled into the forest.
How to Save Snow Leopards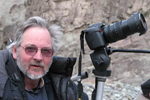 (10/28/2008) The snow leopard (Panthera uncia) is one of the rarest and most elusive big cat species with a population of 4,500 to 7,500 spread across a range of 1.2 to 1.6 million kilometers in some of the world's harshest and most desolate landscapes. Found in arid environments and at elevations sometimes reaching 18,000 feet (5,500 meters), the species faces great threats despite its extreme habitat. These threats vary across its range, but in all countries where it is found — Afghanistan, Bhutan, China, India, Kyrgyzstan, Kazakhstan, Nepal, Mongolia, Pakistan, Russia, Tajikistan, Uzbekistan and possibly Myanmar — the species is at risk. In some countries snow leopard are directly hunted for their pelt, in others they are imperiled by depletion of prey, loss of habitat, and killing as a predator of livestock. These threats, combined with the cat's large habitat requirements, means conservation through the establishment of protected areas alone may not be enough save it from extinction in the wild in many of the countries in which it lives. Working to stave off this fate in half a dozen of its range countries is the Snow Leopard Conservancy. Founded by Dr. Rodney Jackson, a biologist who has been studying snow leopard in the wild for 30 years, the Conservancy seeks to conserve the species by "promoting innovative grassroots measures that lead local people to become better stewards of endangered snow leopards, their prey, and habitat."





Gorilla refuge falls into rebel hands in Congo; Park HQ seized

(10/26/2008) Rebels in Democratic Republic of Congo seized the headquarters of Virunga National Park — a refuge home to 200 of the world's 700 remaining endangered mountain gorillas — according to a statement by park officials. Some 50 rangers fled into the forests and abandoned the park station after intense fighting between the Congolese army and the rebels loyal to dissident General Laurent Nkunda.




Page 1 | Page 2 | Page 3 | Page 4 | Page 5 | Page 6 | Page 7 | Page 8 | Page 9 | Page 10 | Page 11 | Page 12 | Page 13 | Page 14 | Page 15