News articles on in-situ conservation

---
Mongabay.com news articles on in-situ conservation in blog format. Updated regularly.






South Korea's frogs have avoided amphibian crisis so far, an interview with Pierre Fidenci

(09/09/2009) Frogs are on the edge. Blasted by habitat loss, pollution, and a terrible disease, the chytrid fungus, species are vanishing worldwide and those that remain are clinging to existence, rather than thriving. However, an interview with Pierre Fidenci, President of Endangered Species International (ESI), proves that there are still areas of the world where amphibians remain in abundance. South Korea is not a country that is talked about frequently in conservation circles. Other nations in the region attract far more attention, such as Malaysia and Indonesia. But it was just this neglect that drove Pierre Fidenci to visit the nation and survey the amphibians there.
Crowned sifaka population on the verge of local extinction: dispatch from the field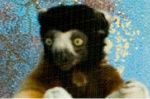 (09/08/2009) A small group of crowned sifaka lemurs Propithecus coronatus have been located in the corridor d'Amboloando-Dabolava, Miandrivazo district-Madagascar, but are immediately threatened with local extinction. The small, fragmented, and isolated forest shelters a group of only six adults and one baby. Interviews with local people revealed that once several groups of the species resided in the corridor, and even last year, about 20 individuals were still found there. However, within one year, the population dropped from 20 to 6 individuals.
Discovering nature's wonder in order to save it, an interview with Jaboury Ghazoul

(09/08/2009) Sometimes we lose sight of the forest by staring at the trees. When this happens we need something jarring and eloquent to pull us back to view the big picture again. This is what tropical ecologist Jaboury Ghazoul provided during a talk at the Association of Tropical Biology and Conservation (ATBC) meeting this summer in Marburg, Germany. Throwing out a dazzling array of big ideas and even bigger questions—incorporating natural history, biodiversity, morality, philosophy, and art—the enthusiastic Ghazoul left his audience in a state of wonder.
46 rescued orangutans returned to the wild by helicopter in Borneo

(09/05/2009) The Borneo Orangutan Survival Foundation (BOSF) has successfully released 46 orangutans back into the wild. The orangutans had been rescued from forest fragments and housed for months at the Nyaru Menteng Rescue and Reintroduction Project in Central Kalimantan until suitable — and secure — habitat was located. The release site is a section of rainforest in the upper Barito region of Central Kalimantan, within the Heart of Borneo.
Critically-endangered turtle seen in the wild for the first time by scientists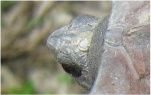 (09/03/2009) Scientists have stumbled on the Arakan forest turtle for the first time in the wild, according to a report by the Wildlife Conservation Society (WCS). One of the world's rarest turtles, the Arakan forest turtle was thought to be extinct for 86 years, before being discovered in an Asian food market in 1994. It has never before been observed in the wild by scientists. A team with WCS found five of the Critically Endangered turtles in a wildlife sanctuary in Myanmar (also known as Burma). The rarely-visited sanctuary was originally created to protect Asian elephants.
Last chance to save a 'singular beauty' of Asia: the shy soala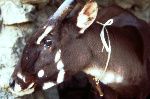 (09/03/2009) Only discovered in 1992, the reclusive and beautiful saola Pseudoryx nghetinhensis may soon vanish from the Earth, if rapid action isn't taken to save one of Asia's most enigmatic and rare mammals. Listed as Critically Endangered, the species has experienced a sharp decline since its discovery due largely to poaching. "The animal's prominent white facial markings and long tapering horns lend it a singular beauty, and its reclusive habits in the wet forests of the Annamites an air of mystery," says Barney Long, of the IUCN Asian Wild Cattle Specialist Group.
Saving Africa's 'unicorn', the okapi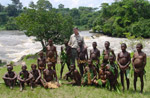 (09/02/2009) The giraffe is one of Africa's most recognizable animals, but its shy and elusive forest cousin, the okapi, was so little known that until just over a century ago the western world believed it was a mythical beast, an African unicorn. Today, a shroud of mystery still envelops the okapi, an animal that looks like a cross between a zebra, a donkey, and a giraffe. But what is known is cause for concern. Its habitat, long protected by its remoteness, was the site of horrific civil strife, with disease, famine, and conflict claiming untold numbers of Congolese over the past decade. Now, as a semblance of peace has settled over Democratic Republic of Congo (DRC), the okapi's prospects have further dimmed, for its home is increasingly seen as a rich source of timber, minerals, and meat to help the war-torn country rebuild. In an effort to ensure that the okapi does not become a victim of economic recovery, the Okapi Conservation Project (OCP) is working to protect the okapi and its habitat. Founded by John Lukas in 1987, well before the conflict, OCP today manages the Okapi Wildlife Reserve, a 13,700-square-kilometer tract of wilderness in the Ituri Forest of northeastern DRC.
Photos: snow leopard in Afghanistan

(08/31/2009) Using camera traps, the Wildlife Conservation Society (WCS) has captured the elusive and rare snow leopard on film in Afghanistan for a second time. The feline was caught on film in the Sast Valley in Afghanistan's Wakhan Corridor. The snow leopard is currently listed as Endangered by the IUCN. The cat is also listed as protected under Afghanistan's new endangered species list, which outlaws hunting it. The IUCN estimates that only 100-200 snow leopards still survive in Afghanistan.
World's rarest duck flies closer to extinction's edge

(08/27/2009) The Madagascar pochard, the world's rarest duck, was already thought to be extinct once. After a last sighting in 1991 the species was thought to have vanished until nine adults and four hatchlings were discovered in 2006. However, conservationists have begun to fear that the species will never recover after a survey this year found only six females.
World's largest bat threatened with extinction due to legal hunting
(08/25/2009) Under the current legal hunting rate scientists predict that the world's largest bat, the aptly-named large flying fox or Pteropus vampyrus, faces extinction in six to 81 years. Increasing the urgency to save the large flying fox is the vital role it plays as an ecosystem engineer (a species whose behavior can shape an ecosystem); the species maintains Southeast Asian forests by dispersing a wide variety of seeds over distances farther than most birds and other mammals.
World's rarest camel survived nuclear tests but today threatened by hunger for its meat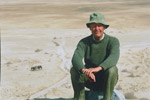 (08/24/2009) Camels are among the most recognizable animals on the planet, yet few realize that wild populations are at a high risk of extinction. Of the world's two camel species, the Dromedary camel, characterized by a single hump, has already gone extinct in the wild. The second species, the two-humped Bactrian camel, was on a similar trajectory until very recently, but still less than 1,000 of the world's 1.4 million Bactrians are wild. The abundance of domesticated Bactrian camels relative to wild camels doesn't address the question of whether it matters if another species of camels goes extinct. John Hare, founder and director of the Wild Camel Protection Foundation, argues that it does. Hare says the world will be a poorer place if wild Bactrian camels are allowed to follow their cousins into the sunset.
Rehabilitation not enough to solve orangutan crisis in Indonesia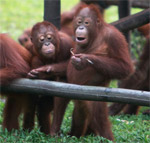 (08/20/2009) A baby orangutan ambles across the grass at the Borneo Orangutan Survival Foundation's Nyaru Menteng rehabilitation center in Central Kalimantan, in the heart of Indonesian Borneo. The ape pauses, picks up a stick and makes his way over to a plastic log, lined with small holes. Breaking the stick in two, he pokes one end into a hole in an effort to extract honey that has been deposited by a conservation worker. His expression shows the tool's use has been fruitful. But he is not alone. To his right another orangutan has turned half a coconut shell into a helmet, two others wrestle on the lawn, and another youngster scales a papaya tree. There are dozens of orangutans, all of which are about the same age. Just outside the compound, dozens of younger orangutans are getting climbing lessons from the Borneo Orangutan Survival Foundation (BOS) staff, while still younger orangutans are being fed milk from bottles in a nearby nursery. Still more orangutans—teenagers and adults—can be found on "Orangutan Island" beyond the center's main grounds. Meanwhile several recently wild orangutans sit in cages. This is a waiting game. BOS hopes to eventually release all of these orangutans back into their natural habitat—the majestic rainforests and swampy peatlands of Central Kalimantan, on the island of Borneo. But for many, this is a fate that may never be realized.
Camping in the Okavango Delta in Botswana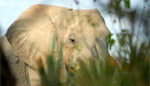 (08/19/2009) The first animal we saw in the Okavango was unmistakable. Although far away, we could easily make it out with its telltale trunk: an African elephant—the world's largest land animal—was striding peaceably through the delta's calm waters. We watched, entranced, from the mokoro, a small boat powered and steered by a local wielding a long pole to push the craft along.
World's rarest tree kangaroo gets help from those who once hunted it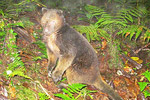 (08/17/2009) The world's rarest tree kangaroo is in the midst of a comeback in a remote part of Papua New Guinea. On the brink of extinction in 2001 with a population estimated at fewer than 100 individuals, Scott's Tree Kangaroo (Dendrolagus scottae), or the tenkile, is recovering, thanks to the efforts of the Tenkile Conservation Alliance to motivate local communities to reduce hunting and respect critical forest habitat. The tenkile Conservation Alliance, led by Australians Jim and Jean Thomas, works to provide alternative sources of protein and raise environmental awareness among local communities.
Economic crisis threatens conservation programs and endangered species, an interview with Paula Kahumbu of WildlifeDirect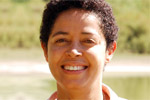 (08/17/2009) Founded in 2004 by legendary conservationist Richard Leakey, WildlifeDirect is an innovative member of the conservation community. WildlifeDirect is really a meta-organization: it gathers together hundreds of conservation initiatives who blog regularly about the trials and joys of practicing on-the-ground conservation. From stories of gorillas reintroduced in the wild to tracking elephants in the Okavango Delta to saving sea turtles in Sumatra, WildlifeDirect provides the unique experience of actually hearing directly from scientists and conservationists worldwide.
Photos: hundreds of new species discovered in Himalayan region, threatened by climate change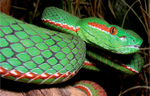 (08/10/2009) Scientists from a variety of organizations have found over 350 new species in the Eastern Himalayas, including a flying frog, the world's smallest deer, and a gecko which has walked the earth for 100-million-years, according to a new report by the World Wildlife Fund (WWF). The report, entitled Where World's Collide, warns that these rare biological treasures, as well as numerous other species, are threatened in the Eastern Himalayas by climate change.
Borneo orangutan release in jeopardy over fate of coal mining concession
(07/29/2009) A plan to release orangutans in a 250,000-hectare (618,000-acre) tract of forest in the Heart of Borneo has been disrupted by uncertainty around BHP Billiton's decision to pull out of a coal mining project in Kalimantan, the Indonesian part of Borneo, reports the Independent and conservation groups familiar with the situation. BHP Billiton had provided funds to help establish the forest reserve in Central Kalimantan and offered conservationists mapping support and use of helicopters to deposit orangutans into otherwise inaccessible areas. The two-year program would have reintroduced scores of orangutans but the first scheduled airlift of 48 orangutans for July 20 was canceled after BHP warned it could no longer guarantee the safety of reintroduced orangutans.
Saving one of the last tropical dry forests, an interview with Edwina von Gal
(06/29/2009) Often we hear about endangered species—animals or plants on the edge of extinction—however we rarely hear about endangered environments—entire ecosystems that may disappear from Earth due to humankind's growing footprint. Tropical dry forests are just such an ecosystem: with only 2 percent of the world's tropical dry forest remaining it is one of the world's most endangered ecosystems. A newly established organization, the Azuero Earth Project, is working not only to preserve some of the world's last tropical dry forest on the Azuero peninsula in Panama, but also to begin restoration projects hoping to aid both the forest's viability and the local people. Edwina von Gal, a landscape designer, is one of the founders of the Azuero Earth Project, as well as president of the organization.
Over 30 percent of open ocean sharks and rays face extinction
(06/25/2009) The first global study of open ocean (pelagic) sharks and rays found that 32 percent of the species are threatened with extinction largely due to overfishing and bycatch, making pelagic sharks and rays more threatened than birds (12 percent), mammals (20 percent), and even amphibians (31 percent), which are considered to be undergoing an extinction crisis. The situation worsens when only sharks taken in high-seas fisheries are considered: 52 percent of these species are threatened.
Saving tigers by counting feces
(06/24/2009) Scientists have been counting tiger populations for decades, using a variety of methods including camera traps and DNA collected from tissue or blood after darting and sedating the world's largest cat. However, a new method of surveying tiger populations could change scientists' ability to non-invasively obtain accurate numbers for tiger populations around the world, according to a study in Biological Conservation.
First comprehensive study of insect endangerment: ten percent of dragonflies threatened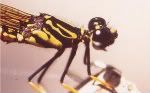 (06/23/2009) A lot of time, effort, and funds have been spent on programs evaluating the threat of extinction to species around the world. Yet insects have not benefited from these programs, which have largely focused on more 'charismatic' species such as mammals, birds, amphibians, and reptiles. This gap is clearly shown by the fact that 42 percent of vertebrates have been assessed by the International Union for the Conservation of Nature (IUCN), and only 0.3 percent of invertebrates.
New Yangtze River dam could doom more endangered species

(06/22/2009) Eight Chinese environmentalists and scientists have composed a letter warning that a new dam under consideration for the Yangtze River could lead to the extinction of several endangered species. The letter contends that Xiaonanhia Dam, which would be 30 kilometers upstream from the city of Chongqing, will negatively impact the river's only fish reserve. Spanning 400 kilometers in the upper Yangtze, the reserve is home to 180 fish species, including the Endangered Chinese sturgeon, and the Critically Endangered Chinese paddlefish, as well as the finless porpoise.
War and conservation in Cambodia
(06/21/2009) The decades-long conflict in Cambodia devastated not only the human population of the Southeast Asian country but its biodiversity as well. The conflict led to widespread declines of species in the once wildlife-rich nation while steering traditional society towards unsustainable hunting practices, resulting in a situation where wildlife is still in decline in Cambodia, according to a new study from researchers with the World Wildlife Fund (WWF).
Photos: treasure trove of new species discovered in Ecuador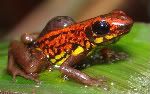 (06/16/2009) Near the once-contentious border of Ecuador and Peru in the mountainous forests of the Cordillera del Condor, scientists from Conservation International (CI) conducted a Rapid Assessment Program (RAP), uncovering what they believe are several new species, including four amphibians, one lizard, and seven insects. The team focused on the Upper Nanharitza River Basin, which has been geologically isolated from the rest of the Andes, giving it broad potential for new species.
Caribou and reindeer population plunges 60 percent in three decades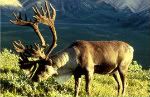 (06/14/2009) The first ever comprehensive survey of caribou worldwide (known as reindeer in Europe) has found that the species has suffered a staggering decline. Researchers from the University of Alberta discovered that the caribou population has fallen 60 percent in half as many years. The study published in Global Change Biology points to global warming and industrial development as the reasons behind the decline.
Range extended for world's most mysterious gorilla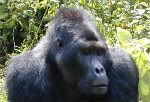 (06/11/2009) The Wildlife Conservation Society (WCS) announced yesterday the discovery of eastern lowland gorilla nests in an unexplored area of the Democratic Republic of Congo (DRC), expanding the range of this little-known subspecies by 30 miles (50 kilometers). The eastern lowland gorilla, also known as Grauer's gorilla, is currently listed as Endangered in the IUCN Red List. Scientists estimate that the gorilla has as few as 8,000 individual left. Although closely related to mountain gorillas, the eastern lowland gorilla is the world's largest living primate, weighing over 500 pounds at maximum, and is endemic to the DRC.
Frogs species discovered living in elephant dung
(06/10/2009) Three different species of frogs have been discovered living in the dung of the Asian elephant in southeastern Sri Lanka. The discovery—the first time anyone has recorded frogs living in elephant droppings—has widespread conservation implications both for frogs and Asian elephants, which are in decline. "I found the frogs fortuitously during a field study about seed dispersal by elephants," Ahimsa Campos-Arceiz, a research fellow from the University of Tokyo, told Monagaby.com.
Photo: guano stains helps researchers track penguins by satellite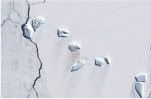 (06/10/2009) Researchers from the British Antarctic Survey (BAS) have uncovered a novel way to locate the world's largest penguin's breeding sites, employing satellite imagery they seek out Emperor penguin guano, droppings which show up starkly on the otherwise unsullied white sea ice of Antarctica. Searching for the penguins themselves had proven too difficult, since the birds' black-and-white coloring allowed them to blend in with the shadows made by the ice. The penguin droppings however are light-brown—a colors that has no other source on sea ice, besides guano.
Photos: camera traps capture snow leopards in Afghanistan
(06/09/2009) It has been estimated that Afghanistan only has 100 snow leopards left, however photos from camera traps placed by the Wildlife Conservation Society (WCS) show that there may be hope for snow leopards in the war-torn nation after all. Working in Afghanistan's Wakhan Corridor, WCS set up five camera traps. Four of the five camera traps took photos of snow leopards, including 22 images in total.
Lear's Macaw: back from the brink
(06/09/2009) The 2009 IUCN Red List for birds broke records by listing more Critically Endangered birds than ever before. Despite this, there were individual species that bucked the global trend: Lear's Macaw Anodorhynchus leari, a bright blue parrot from northeastern Brazil, was one of these. Due to effective conservation measures the parrot's population has reached nearly a thousand birds (up from a low of just a hundred individuals in 1989), and therefore was moved down the list, from Critically Endangered to Endangered.
World's rarest tortoises stolen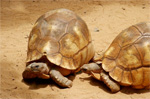 (06/08/2009) Four of the world's rarest tortoises have been stolen from a captive breeding program in Madagascar. The critically endangered animals were part of a group of 44 due for release by the Durrell Wildlife Conservation Trust and were being held in pre-release enclosures at a secret location. The Trust fears the stolen ploughshare tortoises are destined for Europe, USA or Asia where collectors will pay thousands of dollars for individuals due to the rarity of the species. It is estimated that only 500 adults remain in the wild and they are only found in Baly Bay national park, where the tortoises were taken from. After extensive investigations in the area arrests have been made but the tortoises are yet to be recovered.
Another milestone in Afghanistan: listing of endangered species

(06/08/2009) Thirty-three species are included in Afghanistan's first-ever listing of protected wildlife. Well-known animals like the snow leopard, wolves, and brown bears received full legal protection from hunting and harvesting alongside lesser-known species like the paghman salamander, goitered gazelle, and Himalayan elm tree. The protected species list consists of twenty mammals, seven birds, four plants, one amphibian, and one insect.
Tropical East Asian forests under great threat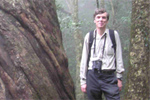 (06/02/2009) Tropical East Asia's rapid population growth and dramatic economic expansion over the past half century have taken a heavy toll on its natural resources. More than two-thirds of the region's original forest cover has been cleared or converted for agriculture and plantations, while its flora and fauna have suffered dearly from a burgeoning trade in wildlife products—several charismatic species have gone extinct as a direct consequence of human exploitation. Nevertheless tropical East Asia remains a top global priority for conservation, supporting up to a quarter of the world's terrestrial species.
Network of parks can save Africa's birds in warmer world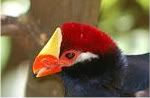 (06/02/2009) As Africa's birds are forced to move habitats due to climate change, a new study finds that the continent's current park system will continue to protect up to 90 percent of bird species. "We looked at bird species across the whole network of protected areas in Africa and the results show that wildlife conservation areas will be essential for the future survival of many species of birds," said Dr. Stephen Willis from Durham University. "Important Bird Areas (IBAs) will provide new habitats for birds that are forced to move as temperatures and rainfall change and food sources become scarce in the areas where they currently occur. Protected areas are a vital conservation tool to help birds adapt to climate change in the 21st century."
World governments to miss goal protecting 10 percent of every ecoregion by next year
(06/01/2009) It is unlikely that world government will keep their pledge to protect 10 percent of every ecological region by 2010, according to a new study published in Biological Conservation. This goal is just one of many agreed upon by world governments through the Convention on Biological Diversity. With less than a year to the goal's deadline, the study found that half of the world's ecoregions are currently below the 10 percent threshold.
Forest Recovery Programs in Madagascar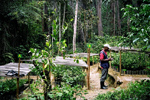 (06/01/2009) Despite being one of the last habitable land masses on earth to be settled by man, Madagascar has lost more of its forests than most countries; less than 10% of its original forest cover now remains, and much of that is degraded. Political turmoil that erupted earlier this year continues to rumble on and the ensuing lawlessness has created the opportunity for illegal logging syndicates to plunder national parks, most notably Marojejy and Masoala, for valuable hardwoods and wildlife.
Orangutan guerrillas fight palm oil in Borneo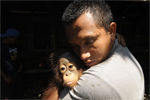 (06/01/2009) Despite worldwide attention and concern, prime orangutan habitat across Sumatra and Borneo continues to be destroyed by loggers and palm oil developers, resulting in the death of up to 3,000 orangutans per year (of a population less than 50,000). Conservation groups like Borneo Orangutan Survival report rescuing record numbers of infant orangutans from oil palm plantations, which are now a far bigger source of orphaned orangutans than the illicit pet trade. The volume of orangutans entering care centers is such that these facilities are running out of room for rescued apes, with translocated individuals sometimes waiting several months until suitable forest is found for reintroduction. Even then they aren't safe; in recent months loggers have started clearing two important reintroduction sites (forests near Bukit Tigapuluh National Park in Sumatra and Mawas in Central Kalimantan). Meanwhile across half a dozen rehabilitation centers in Malaysia and Indonesia, more than 1,000 baby orangutans—their mothers killed by oil palm plantation workers or in the process of forest clearing—are being trained by humans for hopeful reintroduction into the wild, assuming secure habitat can be found. Dismayed by the rising orangutan toll, a grassroots organization in Central Kalimantan is fighting back. Led by Hardi Baktiantoro, the Center for Orangutan Protection (COP) has mounted a guerrilla-style campaign against companies that are destroying orangutan habitat in Kalimantan, the Indonesian part of Borneo.
After 400 years, beavers swim again in Scotland
(05/31/2009) The European beaver has been reintroduced into a loch in western Scotland. Eleven individual beavers were released on Friday, May 29th by the Scottish Beaver Trial (SBT), a project run by the Scottish Wildlife Trust, the Royal Zoological Society of Scotland and the Forestry Commission Scotland. The beaver was hunted to extinction throughout Britain during the Middle Ages for its fur. The last record of a beaver in Britain was made in 1526.
Dirt road converted into artificial island for birds in Eastern Turkey

(05/26/2009) A dirt road that had bisected Lake Kuyucuk in Turkey's Kars Province has been turned into an island for birds to breed safely away from livestock, foxes, and humans. Converted from a road into island in only two months, the 200 meter-long artificial island is the first of its kind in Eastern Anatolia.
New rainforest reserve in Congo benefits bonobos and locals

(05/25/2009) A partnership between local villages and conservation groups, headed up by the Bonobo Conservation Initiative (BCI), has led to the creation of a new 1,847 square mile (4,875 square kilometer) reserve in the Democratic Republic of Congo (DRC). The reserve will save some of the region's last pristine forests: ensuring the survival of the embattled bonobo—the least-known of the world's four great ape species—and protecting a wide variety of biodiversity from the Congo peacock to the dwarf crocodile. However, the Kokolopori Bonobo Reserve is worth attention for another reason: every step of its creation—from biological surveys to reserve management—has been run by the local Congolese NGO and villages of Kokolopori.
Drought threatens rare desert elephants

(05/21/2009) The worst drought in 26 years is threatening a rare herd of desert elephants in the West African country of Mail, warns the conservation organization Save the Elephants. The herd of 350-450 desert elephants live in the Gourma district of Mali,resting in the Sahel belt that separates the Saharan desert from the Sudan.
Study refutes criticism of polar bear listing under the Endangered Species Act

(05/20/2009) In May 2008 the Bush Administration listed the polar bear under the Endangered Species Act (ESA). The listing immediately received allegations of being politically biased and not based on sound science. However, a new paper addresses the allegations point by point and concludes that the decision to add the polar bear under the ESA was not only scientifically sound, but right.
APP, Sinar Mas plan to log habitat of critically endangered orangutans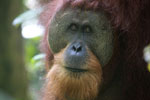 (05/20/2009) Asia Pulp & Paper and Sinar Mas Group have acquired a license to clear hundreds of hectares of unprotected rainforest near Bukit Tigapuluh National Park on the Indonesian island of Sumatra, report environmental groups who say the activity threatens a population of critically endangered orangutans that have been re-introduced into the wild. The companies intend to log the concession for timber and plant it for industrial timber and oil palm plantations.
Scientists find world's largest leatherback sea turtle population in Gabon
(05/17/2009) Scientists have found the world's largest population of nesting leatherback sea turtles. On the beaches of Gabon in West Africa land and air surveys estimated the small country's leatherback population to be between 15,730 and 41,373 individual females. The findings are published in Biological Conservation. Leatherback sea turtles are currently considered critically endangered by the IUCN, however these new numbers may cause marine biologists to reconsider that ranking.
Updated Red-List: 192 birds are Critically-Endangered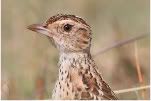 (05/14/2009) In this year's updated IUCN Red List on birds, six species were down-listed from Critically Endangered to Endangered, but eight species were up-listed to Critically Endangered, leading to the highest number of Critically Endangered birds ever on the list. In all 1,227 bird species (12 percent) are currently considered threatened with global extinction.
Successful reintroduction of world's smallest hog
(05/13/2009) The critically-endangered pygmy hog Porcula salvania is thriving one year after being reintroduced into Sonai Rupai Wildlife Sanctuary in Assam, India. According to researchers with the Durrell Wildlife Conservation Trust (DWCT), surveys and camera traps have shown that two-thirds of the 16 originally released pygmy hogs have survived their first year. One of two pregnant females gave birth successfully with tracks of baby pygmy hogs found in the summer of last year.





Protecting global biodiversity must include islands

(05/12/2009) If the world is to save biodiversity, islands are key, according to a new study in the Proceedings of the National Academy of Sciences. The study found that while islands have fewer overall species than continental areas of the same size, they have far more endemic species, i.e. animals and plants that can be found no-where else in the world.




Page 1 | Page 2 | Page 3 | Page 4 | Page 5 | Page 6 | Page 7 | Page 8 | Page 9 | Page 10 | Page 11 | Page 12 | Page 13 | Page 14 | Page 15