News articles on impact of climate change

---
Mongabay.com news articles on impact of climate change in blog format. Updated regularly.








Global warming will increase likelihood of civil war in Africa by 55 percent

(11/23/2009) There have been many warnings by policymakers that rising temperatures in Africa could lead to civil conflict, however a new study in Proceedings of the National Academy of Sciences is the first to uncover empirical evidence for these warnings and quantify them. The results—that higher temperatures increased the likelihood of civil war in sub-Saharan Africa by over 50 percent—took aback even the researchers.
Oceans' ability to sequester carbon diminishing

(11/18/2009) A new study—the first of its kind—has completed an annual accounting of the oceans' intake of carbon over the past 250 years, and the news is troubling. According to the study, published in Nature, the oceans' ability to sequester carbon is struggling to keep-up with mankind's ever-growing emissions. Since 2000 researchers estimate that while every year the oceans continue to sequester more anthropogenic carbon emission, the overall proportion of carbon taken in by the oceans is declining.
Coastal habitats may sequester 50 times more carbon than tropical forests by area
(11/16/2009) Highly endangered coastal habitats are incredibly effective in sequestering carbon and locking it away in soil, according to a new paper in a report by the IUCN. The paper attests that coastal habitats—such as mangroves, sea grasses, and salt marshes—sequester as much as 50 times the amount of carbon in their soil per hectare as tropical forest. "The key difference between these coastal habitats and forests is that mangroves, seagrasses and the plants in salt marshes are extremely efficient at burying carbon in the sediment below them where it can stay for centuries or even millennia."
Declaration calls for more wilderness protected areas to combat global warming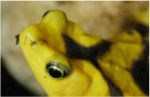 (11/11/2009) Meeting this week in Merida, Mexico, the 9th World Wilderness Congress (WILD9) has released a declaration that calls for increasing wilderness protections in an effort to mitigate climate change. The declaration, which is signed by a number of influential organizations, argues that wilderness areas—both terrestrial and marine—act as carbon sinks, while preserving biodiversity and vital ecosystem services.
Global warming threatens desert life

(11/09/2009) There have been numerous studies showing how climate change is impacting a variety of environments—from the Arctic to coral reefs to alpine—but how could a warmer world damage deserts, already the world's warmest and driest environments?
Hunting across Southeast Asia weakens forests' survival, An interview with Richard Corlett
(11/08/2009) A large flying fox eats a fruit ingesting its seeds. Flying over the tropical forests it eventually deposits the seeds at the base of another tree far from the first. One of these seeds takes root, sprouts, and in thirty years time a new tree waits for another flying fox to spread its speed. In the Southeast Asian tropics an astounding 80 percent of seeds are spread not by wind, but by animals: birds, bats, rodents, even elephants. But in a region where animals of all shapes and sizes are being wiped out by uncontrolled hunting and poaching—what will the forests of the future look like? This is the question that has long occupied Richard Corlett, professor of biological science at the National University of Singapore.
Kenya's pain, part two: decades of wildlife decline exacerbated by drought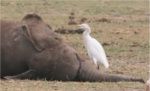 (10/20/2009) Not many years ago if you were planning a trip to Africa to see wildlife, Kenya would be near the top of the list, if not number one. Then violent riots in late 2007 and early 2008 leaving a thousand dead tarnished the country's image abroad. When calm and stability returned, Kenya was again open for tourism, and it's true that most travelers were quick to forget: articles earlier this year announced that even with the global economic crisis Kenya was expecting tourism growth. However, a new disaster may not be so quickly overcome.
Arctic lake undergoing unprecedented changes due to warming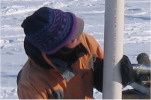 (10/19/2009) The Arctic should be growing cooler, but a new sediment core taken from an Arctic lake reveals that the lake's ecology and chemistry has been transformed by unnatural warming beginning in the 1950s. The sediment core proves that changes happening in the lake during the Twentieth Century are unprecedented over the past 200,000 years. Headed by University of Colorado scientist Yarrow Axelford, the study retrieved the sediment core from the bottom of a thirty foot deep lake on Baffin Island. Importantly the sediment core goes back 80,000 years further than any other core retrieved from the Greenland ice sheet, providing researchers with the longest timescale yet of changes in the Arctic climate.
Present day tropical plant families survived in warmer, wetter tropics 58 million years ago
(10/18/2009) Fifty eight million years ago the tropical rainforests of South America shared many similarities with today's Neotropical forests, according to research published in the Proceedings of the National Academy of Sciences. Looking at over 2,000 fossils in Colombia from one of the world's largest open pit coal mines, scientists were able to recreate for the first time the structure of a long vanished rainforest. One inhabited by a titanic snake, giant turtles, and crocodile-like reptiles.
Freshwater species worse off than land or marine

(10/15/2009) Scientists have announced that freshwater species are likely the most threatened on earth. Extinction rates for freshwater inhabitants are currently four to six times the rates for terrestrial and marine species. Yet, these figures have not lead to action on the ground.
Could agroforestry solve the biodiversity crisis and address poverty?, an interview with Shonil Bhagwat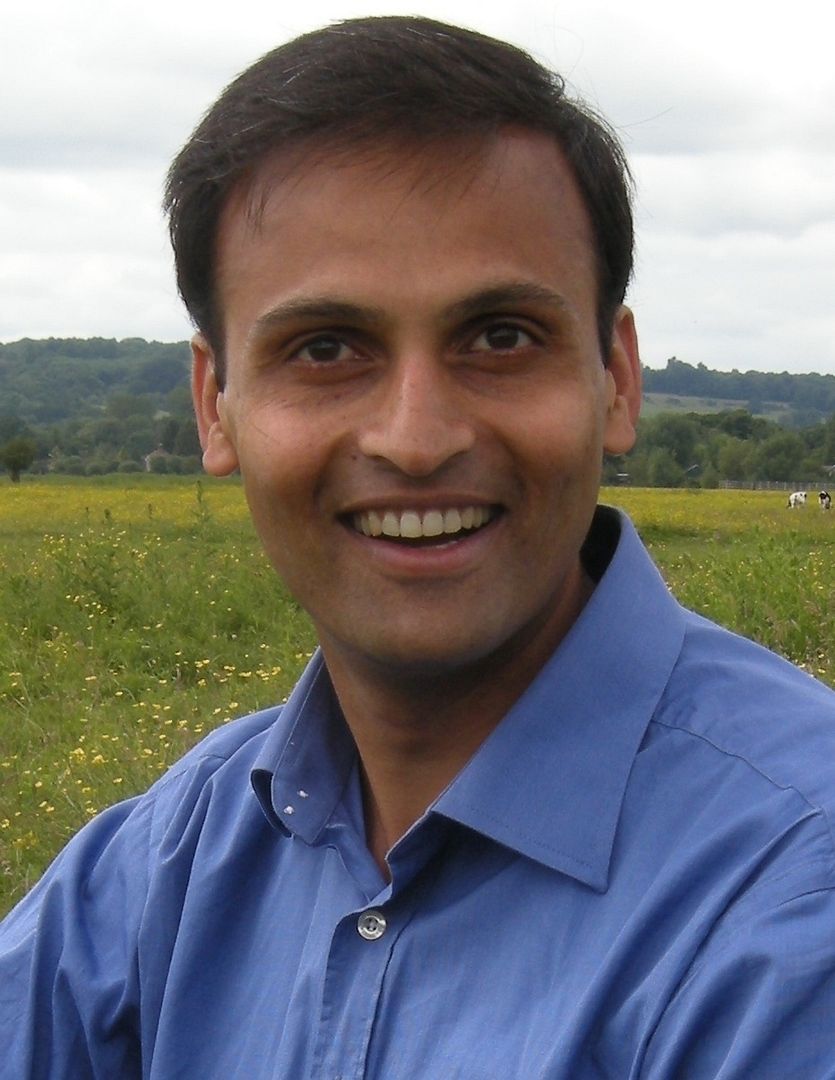 (09/24/2009) With the world facing a variety of crises: climate change, food shortages, extreme poverty, and biodiversity loss, researchers are looking at ways to address more than one issue at once by revolutionizing sectors of society. One of the ideas is a transformation of agricultural practices from intensive chemical-dependent crops to mixing agriculture and forest, while relying on organic methods. The latter is known as agroforestry or land sharing—balancing the crop yields with biodiversity. Shonil Bhagwat, Director of MSc in Biodiversity, Conservation and Management at the School of Geography and the Environment, Oxford, believes this philosophy could help the world tackle some of its biggest problems.
Satellite lasers show melting of Greenland, Antarctic worse than expected

(09/23/2009) Researchers examining 43 million satellite measurements of Antarctica's thinning ice sheets and 7 million of Greenland's, show that the ice is melting faster than expected. Published in Nature the research is the most comprehensive picture to date of the melting glaciers, allowing scientists to better predict how sea levels may rise.
Kenya's pain: famine, drought, government ambivalence cripples once stable nation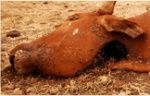 (09/17/2009) Kenya was once considered one of Sub-Saharan Africa's success stories: the country possessed a relatively stable government, a good economy, a thriving tourist industry due to a beautiful landscape and abundant wildlife. But violent protests following a disputed election in 2007 hurt the country's reputation, and then—even worse—drought and famine struck the country this year. The government response has been lackluster, the international community has been distracted by the economic crisis, and suddenly Kenya seems no longer to be the light of East Africa, but a warning to the world about the perils of ignoring climate change, government corruption, and the global food and water shortages.
Concerns over deforestation may drive new approach to cattle ranching in the Amazon
(09/08/2009) While you're browsing the mall for running shoes, the Amazon rainforest is probably the farthest thing from your mind. Perhaps it shouldn't be. The globalization of commodity supply chains has created links between consumer products and distant ecosystems like the Amazon. Shoes sold in downtown Manhattan may have been assembled in Vietnam using leather supplied from a Brazilian processor that subcontracted to a rancher in the Amazon. But while demand for these products is currently driving environmental degradation, this connection may also hold the key to slowing the destruction of Earth's largest rainforest.
Sea levels set to rise as Arctic warming replaces millennia long natural cooling cycle
(09/03/2009) According to a new study published in Science the Arctic should be cooling, and in fact has been cooling for millennia. But beginning in 1900 Arctic summer temperatures began rising until the mid-1990s when the cooling trend was completely overcome. Researchers fear that this sudden up-tick in temperatures could lead to rising sea levels threatening coastal cities and islands. "Scientists have known for a while that the current period of warming was preceded by a long-term cooling trend," said lead author Darrell Kaufman of Northern Arizona University. "But our reconstruction quantifies the cooling with greater certainty than ever before."
Summer sea ice likely to disappear in the Arctic by 2015

(08/31/2009) If current melting trends continue, the Arctic Ocean is likely to be free of summer sea ice by 2015, according to research presented at a conference organized by the National Space Institute at Technical University of Denmark, the Danish Meteorological Institute and the Greenland Climate Center.
Cost of climate change adaptation to be 2-3 times higher than current estimates

(08/27/2009) The cost of adapting to climate change will be significantly higher than estimated by the UN Framework Convention on Climate Change (UNFCCC) warns a new report published by the International Institute for Environment and Development and the Grantham Institute for Climate Change at Imperial College London.
Economic crisis threatens conservation programs and endangered species, an interview with Paula Kahumbu of WildlifeDirect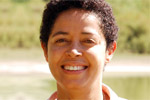 (08/17/2009) Founded in 2004 by legendary conservationist Richard Leakey, WildlifeDirect is an innovative member of the conservation community. WildlifeDirect is really a meta-organization: it gathers together hundreds of conservation initiatives who blog regularly about the trials and joys of practicing on-the-ground conservation. From stories of gorillas reintroduced in the wild to tracking elephants in the Okavango Delta to saving sea turtles in Sumatra, WildlifeDirect provides the unique experience of actually hearing directly from scientists and conservationists worldwide.
China moves forward on global warming: top scientists recommend emissions peak in 2030
(08/17/2009) In a move that many have seen as a step forward for China in terms of its willingness to combat climate change, the nation's top climatologists have released a report recommending that China begin drawing down greenhouse gas emissions after 2030. The report comes just four months before a widely anticipated global meeting to set up a new international framework to combat climate change in Copenhagen, Denmark.
Historical deforestation in Madagascar may not be as bad as commonly believed

(08/12/2009) The long-held assumption that Madagascar has lost 90 percent of its forest cover due to fire and slash-and-burn agriculture may be overstated, argues new research published in Conservation Letters. Analyzing 6000-year pollen records in four sites, Malika Virah-Sawmy of Oxford University found evidence that vegetation in southeast Madagascar has for millennia been a mosaic of forests, woodlands and savannas, rather than continuous forests as generally believed. Virah-Sawmy says the findings demonstrate the importance of conserving Madagascar's remaining ecosystems as a buffer against climate change.
Climate change will challenge US military

(08/11/2009) US military intelligence analysts claim that climate change will present significant strategic issues around the world. The increased occurrences and severity of storms, droughts, resource shortages, and the spread of disease are all linked to climate change.
Photos: hundreds of new species discovered in Himalayan region, threatened by climate change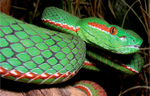 (08/10/2009) Scientists from a variety of organizations have found over 350 new species in the Eastern Himalayas, including a flying frog, the world's smallest deer, and a gecko which has walked the earth for 100-million-years, according to a new report by the World Wildlife Fund (WWF). The report, entitled Where World's Collide, warns that these rare biological treasures, as well as numerous other species, are threatened in the Eastern Himalayas by climate change.
Large Trees Declining in Yosemite

(08/07/2009) A recent study by the U.S Geological Survey (USGS) indicates a substantial decline in the number of large-diameter trees in Yellowstone National Park. Between the 1930s and the 1990s there was a 24% decline in large diameter trees.
Indigenous communities threatened by climate change

(08/03/2009) Indigenous cultures around the world are facing increasing threats with the effects of climate change. In addition to the myriad organisms condemned to extinction by climate change, many indigenous human cultures are also in danger. Entire island populations must relocate as rising ocean levels bring devastating storm surges, food supplies for tropical communities are becoming scarcer, and remote Arctic populations are becoming more isolated as polar ice vanishes.
Global warming may reduce lifespan of cold-blooded species

(07/27/2009) Cold-blooded animals, including fish, amphibians, crustaceans, and reptiles, seem to live longer under cooler conditions, suggesting that warming climate could have impacts on the lifespan of creatures whose body temperatures vary with the temperature of their surroundings, report researchers writing in the Proceedings of the National Academy of Sciences (PNAS).
Global ocean temperatures at warmest level since 1880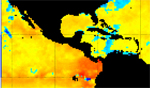 (07/21/2009) Global ocean temperatures rose to the warmest on record, according to data released last week by the National Oceanic and Atmospheric Administration (NOAA). The combined average global land and ocean surface temperature for June was second-warmest since global recording-keeping began in 1880. NOAA also reported a return of el Niño, raising the prospect of dryness—and risk of forest fires—in Southeast Asia.
NASA reveals dramatic thinning of Arctic sea ice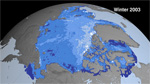 (07/07/2009) Arctic sea ice thinned dramatically between the winters of 2004 and 2008, with thin seasonal ice replacing thick older ice as the dominant type of sea ice for the first time on record, report NASA researchers. Scientists from NASA and the University of Washington used observations from NASA's Ice, Cloud and land Elevation Satellite (ICESat) to make the first Arctic Ocean basin-wide estimate of the thickness and volume of sea ice cover. The researchers found that overall Arctic sea ice thinned about 17.8 centimeters (7 inches) a year, for a total of 67 cm (2.2 feet) over the four winters from 2004 to 2008. The total area covered by thick older ice that survives one or more summers ("multi-year ice") shrank 42 percent or 1.54 million square kilometers (595,000 square miles), leaving thinner first-year ice ("seasonal ice") as the dominant type of ice in the region.
Extinction risk for Amazonian plants may be lower than previously estimated

(07/06/2009) Five to nine percent of the Amazon's 40,000 known species of plants will be at risk of extinction by 2050 should current deforestation trends continue, report researchers writing in the Proceedings of the National Academy of Sciences. The estimates are sharply lower than the 20 to 33 percent predicted in other studies.
Global warming causes sheep to shrink

(07/02/2009) Climate change is shrinking Scotland's wild Soay sheep despite the evolutionary advantages of having a large body, report researchers writing in the journal Science. The results suggest that the decrease is primarily an ecological response to environmental variation over the last 25 years, rather than evolutionary change.
869 species extinct, 17,000 threatened with extinction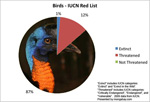 (07/02/2009) Nearly 17,000 plant and animal species are known to be threatened with extinction, while more than 800 have disappeared over the past 500 years, reports the International Union for Conservation of Nature (IUCN). While these numbers are substantial, they are likely "gross" underestimates since only 2.7 percent of 1.8 million described species have been assessed. The IUCN report warns that governments will miss their 2010 target for reducing biodiversity loss.
New report predicts dire consequences for every U.S. region from global warming
(06/17/2009) Government officials and scientists released a 196 page report detailing the impact of global warming on the U.S. yesterday. The study, commissioned in 2007 during the Bush Administration, found that every region of the U.S. faces large-scale consequences due to climate change, including higher temperatures, increased droughts, heavier rainfall, more severe weather, water shortages, rising sea levels, ecosystem stresses, loss of biodiversity, and economic impacts.
Will jellyfish take over the world?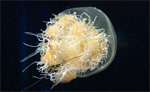 (06/16/2009) It could be a plot of a (bad) science-fiction film: a man-made disaster creates spawns of millions upon millions of jellyfish which rapidly take over the ocean. Humans, starving for mahi-mahi and Chilean seabass, turn to jellyfish, which becomes the new tuna (after the tuna fishery has collapsed, of course). Fish sticks become jelly-sticks, and fish-and-chips becomes jelly-and-chips. The sci-fi film could end with the ominous image of a jellyfish evolving terrestrial limbs and pulling itself onto land—readying itself for a new conquest.
Photo: guano stains helps researchers track penguins by satellite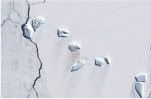 (06/10/2009) Researchers from the British Antarctic Survey (BAS) have uncovered a novel way to locate the world's largest penguin's breeding sites, employing satellite imagery they seek out Emperor penguin guano, droppings which show up starkly on the otherwise unsullied white sea ice of Antarctica. Searching for the penguins themselves had proven too difficult, since the birds' black-and-white coloring allowed them to blend in with the shadows made by the ice. The penguin droppings however are light-brown—a colors that has no other source on sea ice, besides guano.
Network of parks can save Africa's birds in warmer world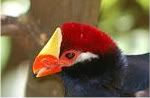 (06/02/2009) As Africa's birds are forced to move habitats due to climate change, a new study finds that the continent's current park system will continue to protect up to 90 percent of bird species. "We looked at bird species across the whole network of protected areas in Africa and the results show that wildlife conservation areas will be essential for the future survival of many species of birds," said Dr. Stephen Willis from Durham University. "Important Bird Areas (IBAs) will provide new habitats for birds that are forced to move as temperatures and rainfall change and food sources become scarce in the areas where they currently occur. Protected areas are a vital conservation tool to help birds adapt to climate change in the 21st century."
Permian mass extinction caused by giant volcanic eruption

(05/28/2009) Two hundred and sixty million years ago the Earth experienced its worst mass extinction: 95 percent of marine life and 70 percent of terrestrial life vanished. Long a subject of dispute, researchers from the University of Leeds believe they have confirmed the reason behind the so-called Permian extinction.
Starfish may benefit from global warming

(05/25/2009) Climate change is expected to cause widespread disruptions to ecosystems and their resident species. Some creatures will go extinct, others will expand their ranges and thrive. A new study identifies starfish as one of the likely winners from rising ocean temperatures and carbon dioxide concentrations.
Drought threatens rare desert elephants

(05/21/2009) The worst drought in 26 years is threatening a rare herd of desert elephants in the West African country of Mail, warns the conservation organization Save the Elephants. The herd of 350-450 desert elephants live in the Gourma district of Mali,resting in the Sahel belt that separates the Saharan desert from the Sudan.
Study refutes criticism of polar bear listing under the Endangered Species Act

(05/20/2009) In May 2008 the Bush Administration listed the polar bear under the Endangered Species Act (ESA). The listing immediately received allegations of being politically biased and not based on sound science. However, a new paper addresses the allegations point by point and concludes that the decision to add the polar bear under the ESA was not only scientifically sound, but right.




Page 1 | Page 2 | Page 3 | Page 4 | Page 5 | Page 6 | Page 7 | Page 8 | Page 9 | Page 10 | Page 11 | Page 12 | Page 13 | Page 14 | Page 15