News articles on impact of climate change

---
Mongabay.com news articles on impact of climate change in blog format. Updated regularly.





Planting meadows in the ocean: technique may help restore disappearing seagrass beds


(08/11/2014) Eelgrass is an important part of many ocean ecosystems, but is disappearing due to human impacts. However, a study published recently in found eelgrass beds could benefit from a restoration technique using seed-filled pearl nets.


Scientists can now accurately count polar bears...from space

(07/17/2014) Polar bears are big animals. As the world's largest land predators, a single male can weigh over a staggering 700 kilograms (about 1,500 pounds). But as impressive as they are, it's difficult to imagine counting polar bears from space. Still, this is exactly what scientists have done according to a new paper in the open-access journal PLOS ONE.


A garden or a wilderness? One-fifth of the Amazon may have been savannah before the arrival of Europeans


(07/09/2014) The Amazon is the largest tropical forest on the planet, covering about 6.5 million square kilometers, although much has been lost in recent decades.Yet new research published in the Proceedings of the National Academy of Sciences (PNAS) finds that quite recently—just 500 years ago—a significant portion of the southern Amazon was not the tall-canopied forest it is today, but savannah.


Tipping point already reached? West Antarctica in slow-motion, unstoppable melt


(05/14/2014) Two hundred years from now, the planet could look very different. This week two landmark studies revealed that West Antarctica's ice sheet is in a state of seemingly inevitable collapse linked to climate change. The slow-motion collapse would by itself eventually lead to a rise in global levels of 3.6-4.5 meters (12-15 feet).


Underwater horrors: shells of marine life melting off the coast of the U.S.


(05/08/2014) It could be the plot of a horror movie: humans wake up one day to discover that chemical changes in the atmosphere are dissolving away parts of their bodies. But for small marine life known as sea butterflies, or pteropods, this is what's happening off the West Cost of the U.S. Increased carbon in the ocean is melting away shells of sea butterflies.


Bambi in the 21st Century: roe deer not adapting to climate change


(05/01/2014) Once almost extinct in parts of Europe in the late 17th century, the roe deer (Capreolus capreolus) eventually bounced back, and how: today, it is one of the most widespread deer in Europe. But will its luck dry out in the future? A new study published in PLoSBiology suggests that while roe deer populations are still increasing, it may not be adapting to climate change.


Congo rainforest losing its greenness, finds NASA

(04/25/2014) The Congo, the world's second largest rainforest, is losing its greenness, finds a new study published in Nature.


Featured video: Showtime releases first episode of major new climate change series online


(04/08/2014) Although Showtime's landmark new climate change series doesn't premiere until Sunday, the network has released an edited version of the first episode of Years of Living Dangerously to the public (see below). The nine-part documentary series is being billed as a "groundbreaking" exploration into the many ways that climate change is already wreaking havoc on the lives of people around the world.


Apocalypse now? Climate change already damaging agriculture, acidifying seas, and worsening extreme weather


(03/31/2014) It's not just melting glaciers and bizarrely-early Springs anymore; climate change is impacting every facet of human civilization from our ability to grow enough crops to our ability to get along with each other, according to a new 2,300-page report from the Intergovernmental Panel on Climate Change (IPCC). The massive report states definitively that climate change is already affecting human societies on every continent.


Controversial Amazon dams may have exacerbated biblical flooding


(03/16/2014) Environmentalists and scientists raised howls of protest when the Santo Antônio and Jirau Dams were proposed for the Western Amazon in Brazil, claiming among other issues that the dams would raise water levels on the Madeira River, potentially leading to catastrophic flooding. It turns out they may have been right: last week a federal Brazilian court ordered a new environmental impact study on the dams given suspicion that they have worsened recent flooding in Brazil and across the border in Bolivia.


Europe votes for an Arctic Sanctuary

(03/13/2014) Yesterday, the European Parliament passed a resolution supporting the creation of an Arctic Sanctuary covering the vast high Arctic around the North Pole, giving official status to an idea that has been pushed by activists for years. Still, the sanctuary has a long road to go before becoming a reality: as Arctic sea ice rapidly declines due to climate change, there has been rising interest from governments and industries to exploit the once inaccessible wilderness for fish and fossil fuels.


From theory to deadly reality: malaria moving upslope due to global warming


(03/06/2014) Malaria is a global scourge: despite centuries of efforts to combat the mosquito-borne disease, it still kills between 660,000 to 1.2 million people a year, according to World Health Organization data from 2010. Astoundingly, experts estimate that around 300 million people are infected with the disease every year or about 4 percent of the world's total population. And these stats may only get worse. For years scientists have vigorously debated whether or not malaria will expand as global warming worsens, but a new study in Science lays down the first hard evidence.


Despite frigid cold in U.S., January was the fourth warmest on record worldwide

(02/27/2014) Worldwide, this January was the fourth warmest since record-keeping began, according to new data released by National Oceanic and Atmospheric Administration (NOAA). While parts of the world, most notably eastern North America and northern Russia, experienced temperatures well-below average, overall the month was a scorcher. In fact, another dataset, from NASA's Goddard Institute for Space Studies (GISS), that uses different methodology, found that January was the third warmest since record keeping began.


Corals thriving despite acidified conditions in remote Pacific bay


(02/25/2014) Scientists have discovered a small island bay in the Pacific which could serve as a peephole into the future of the ocean. Palau's Rock Island Bay harbors a naturally occurring anomaly – its water is acidified as much as scientists expect the entire ocean to be by 2100 as a result of rising carbon dioxide emissions.


Is Brazil's epic drought a taste of the future?

(02/25/2014) With more than 140 cities implementing water rationing, analysts warning of collapsing soy and coffee exports, and reservoirs and rivers running precipitously low, talk about the World Cup in some parts of Brazil has been sidelined by concerns about an epic drought affecting the country's agricultural heartland.


Alaska roasting: new NASA map shows the Final Frontier in grip of January heatwave


(02/05/2014) Alaska got California weather at the end of January, as displayed by a new map based on data by NASA's Terra satellite's Moderate Resolution Imaging Spectroradiometer (MODIS). The U.S. state experiences one of its warmest winter periods on record during the second half of January, including some temperatures that ran 40 degrees Fahrenheit (22 degrees Celsius) above average. According to the EPA, temperatures in Alaska have risen an average of 3.4 degrees Fahrenheit (1.9 degrees Celsius) in just the last 50 years due to climate change.


20 million people face hunger in Africa's Sahel region

(02/04/2014) The UN and partner humanitarian groups today called on the international community to spend $2 billion to avoid a famine in Africa's Sahel region, which includes nine nations along the southern edge of the Sahara. Although the Sahel is chronically prone to food insecurity, the situation has dramatically worsened as the UN estimates 20 million people are at risk of hunger up from 11 million last year.


Underestimating global warming: gaps in Arctic temperature data lead scientists and public astray


(01/15/2014) No place on Earth is heating up faster than the Arctic, but just how fast has remained an open question due to large gaps in temperature data across the vast region. Now, a recent study in the Quarterly Journal of the Royal Meteorological Society finds that not only is the Arctic warming eight times faster than the rest of the planet, but failure to account for temperature gaps has led global datasets to underestimate the rise of temperatures worldwide.


Climate change drives Florida mangroves northward

(12/30/2013) A decline in the frequency of extreme cold weather in Florida has allowed coastal mangrove forests to expand northward, finds a study published this week in Proceedings of the National Academy of Sciences.


Top 10 Environmental Stories of 2013


(12/10/2013) 1. Carbon concentrations hit 400ppm while the IPCC sets global carbon budget: For the first time since our appearance on Earth, carbon concentrations in the atmosphere hit 400 parts per million. The last time concentrations were this high for a sustained period was 4-5 million years ago when temperatures were 10 degrees Celsius higher. Meanwhile, in the slow-moving effort to curb carbon emissions, the Intergovernmental Panel on Climate Change (IPCC) crafted a global carbon budget showing that most of the world's fossil fuel reserves must be left untouched if we are to avoid catastrophic climate change.


World's most vulnerable nation to climate change turns to coal power


(11/18/2013) In October, a global risks analysis company, Maplecroft, named Bangladesh the world's most vulnerable nation to climate change by 2050. The designation came as little surprise, since Bangladesh's government and experts have been warning for years of climatic impacts, including rising sea levels, extreme weather, and millions of refugees. However, despite these very public warnings, in recent years the same government has made a sudden turn toward coal power—the most carbon intensive fuel source—with a master plan of installing 15,000 megawatts (MW) of coal energy by 2030, which could potentially increase the country's current carbon dioxide emissions by 160 percent.


Tiny algae signal big changes for warming Arctic lakes


(11/15/2013) The mighty polar bear has long been the poster child for the effects of global warming in the Arctic, but the microscopic diatom tells an equally powerful story. Diatoms are a type of algae that form the base of the food chain in watery habitats the world over. Disturbances among lake diatoms have exposed the impacts of rapid warming in the Hudson Bay Lowlands of eastern Canada, researchers reported Oct. 9 in the Proceedings of the Royal Society B


Delegate for the Philippines vows to stop eating at climate summit


(11/11/2013) Following the devastation wrought by Typhoon Haiyan—which is arguably the strongest typhoon to ever make landfall—Filipino delegate, Naderev 'Yeb' Saño, has vowed to go on a fast at the UN Climate Summit that opened today in Warsaw, Poland. Saño made the vow during a powerful speech in which he said he would fast, 'until we stop this madness.'


Bangladesh plans massive coal plant in world's biggest mangrove forest


(11/11/2013) On October 22nd Bangladeshi and Indian officials were supposed to hold a ceremony laying the foundation stone for the Rampal power plant, a massive new coal-fired plant that will sit on the edge of the Sundarbans, the world's largest mangrove forest. However, the governments suddenly cancelled the ceremony, instead announcing that the project had already been inaugurated in early October by the countries' heads of state via a less-ornate Skype call. While the governments say the change was made because of busy schedules, activists contend the sudden scuttling of the ceremony was more likely due to rising pressure against the coal plant, including a five-day march in September that attracted thousands.


Will Haiyan's impact in the Philippines be worsened by deforestation?


(11/08/2013) While it's too early to assess the impact of Super Typhoon Haiyan — reportedly the strongest tropical storm ever recorded to make landfall — in the Philippines, the damage could be exacerbated by the large-scale loss of the country's forests.


Featured video: trailer for James Cameron's new global warming series

(11/05/2013) Showtime has recently released its first trailer for the network's new series on the impacts of global warming worldwide, entitled Years of Living Dangerously. The series, which will debut in April 2014, had employed some of America's most well-regarded politicians, journalists, intellectuals, and actors to tell how climate change is already impacting communities around the world.


Governments should respond to ocean acidification 'as urgently as they do to national security threats'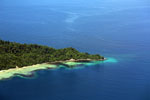 (10/03/2013) The oceans are more acidic now than they have been for at least 300m years, due to carbon dioxide emissions from burning fossil fuels, and a mass extinction of key species may already be almost inevitable as a result, leading marine scientists warned on Thursday. An international audit of the health of the oceans has found that overfishing and pollution are also contributing to the crisis, in a deadly combination of destructive forces that are imperiling marine life, on which billions of people depend for their nutrition and livelihood.


'Yet another wakeup call': global warming is here, it's manmade, and we're not doing enough to stop it


(09/28/2013) Human actions are responsible for warming the Earth, reconfirms the landmark Intergovernmental Panel on Climate Change (IPCC) report released today, the first mammoth report on the physical science of climate change issued in seven years. Scientists now say they are 95-100 percent certain that human actions—such as burning fossil fuels and cutting down forests—are behind the observed rise in global temperatures since at least 1950. Average temperatures have risen 0.85 degrees Celsius since 1880, but the new report warns that depending on how much more fossil fuels are burnt, temperature rises could exceed 4 degrees Celsius (9 degrees Fahrenheit) with untold consequences for global society.


Climate change policy is just good economics

(09/25/2013) For the majority of the new century, Americans have largely stopped caring about the environment. In that time, America has suffered 9/11, two of the nation's four longest wars, the deepest depression in 80 years, increased inequality, and incompetent or fractured leadership. There's been a lot on the public mind.


Climate change to hurt children most

(09/25/2013) Children will bear the brunt of the impact of climate change because of their increased risk of health problems, malnutrition and migration, according to a new study published on Monday. And food prices are likely to soar as a result of warming, undoing the progress made in combating world hunger.


Climate change could kill off Andean cloud forests, home to thousands of species found nowhere else


(09/18/2013) One of the richest ecosystems on the planet may not survive a hotter climate without human help, according to a sobering new paper in the open source journal PLoS ONE. Although little-studied compared to lowland rainforests, the cloud forests of the Andes are known to harbor explosions of life, including thousands of species found nowhere else. Many of these species—from airy ferns to beautiful orchids to tiny frogs—thrive in small ranges that are temperature-dependent. But what happens when the climate heats up?


'Heading towards an ice-free Arctic': sea ice extent hits sixth lowest on record


(09/18/2013) Sea ice cover in the Arctic shrank to one of its smallest extents on record this week, bringing forward the days of an entirely ice-free Arctic during the summer. The annual sea ice minimum of 5,099m sq km reached on 13 September was not as extreme as last year, when the collapse of sea ice cover broke all previous records.


Mesoamerican Reef needs more local support, says report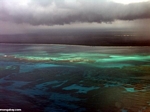 (09/13/2013) From massive hotel development through the agriculture industry, humans are destroying the second largest barrier reef in the world: the Mesoamerican Reef. Although global climate change and its effects on reefs via warming and acidification of coastal waters have made recent headlines, local human activities may destroy certain ecosystems before climate change has a chance to do it. The harmful effects of mining, agriculture, commercial development, and fishing in coastal regions have already damaged more than two-thirds of reefs across the Caribbean, in addition to worsening the negative effects of climate change.


Global warming may 'flatten' rainforests

(09/12/2013) Climate change may push canopy-dwelling plants and animals out of the tree-tops due to rising temperatures and drier conditions, argues a new study published in Proceedings of the Royal Society B. The development may be akin to 'flattening' the tiered vegetation structure that characterizes the rainforest ecosystem.


Organization proposes climate change warning labels at the gas pump


(09/05/2013) Rob Shirkey is the founder of the Toronto-based, not-for-profit organization Our Horizon. Inspired by his grandfather's last words to him, "Do what you love," Shirkey quit his job and founded the organization. Our Horizon is founded on the basis that we are all responsible for global climate change through our daily collective choices. It endeavors to influence those choices, specifically with the goal of convincing municipalities to require climate change warning labels on gasoline pumps.


Climate change killing harp seal pups


(08/20/2013) As sea ice levels continue to decline in the northern hemisphere, scientists are observing an unsettling trend in harp seal young mortalities regardless of juvenile fitness. While a recent study found that in harp seal breeding regions ice cover decreased by up to 6% a decade from 1979 on, a follow-up study in PLoS ONE compared the rate of harp seal strandings to total ice cover from 1992 to 2010.


Featured video: temperature rises across North America by 2100

(08/19/2013) A new short video predicts temperature changes across North America depending on the future of greenhouse gas emissions. Produced by NASA, the first series shows average temperatures changes (relative to 1970-1999) based on carbon dioxide levels hitting 550 parts per million (ppm) in the atmosphere by 2100. The second, even more dramatic series, shows changes if levels hit 800 ppm by the end of the century. Earlier this year, carbon dioxide levels hit 400 ppm for the first time in around 5 million years, which is longer than humans have been around.


Worst drought in 30 years threatens millions in southern Africa with food insecurity

(08/19/2013) Around 2 million people face food insecurity in northern Namibia and southern Angola as the worst regional drought in decades takes its toll, according to the UN. Two years of failed rains have pushed families into desperate conditions in a region already known for its desert-like conditions. In Namibia alone, experts estimate that over 100,000 children under five are at risk for acute malnutrition.


Zoo races to save extreme butterfly from extinction


(08/15/2013) In a large room that used to house aquatic mammals at the Minnesota Zoo, Erik Runquist holds up a vial and says, 'Here are its eggs.' I peer inside and see small specks, pale with a dot of brown at the top; they look like a single grain of cous cous or quinoa. Runquist explains that the brown on the top is the head cap of the larva, a fact that becomes more clear under a microscope when you can see the encased larva squirm. I'm looking at the eggs of a Poweshiek skipperling, a species that is more imperiled than pandas, tigers, or bluewhales. Once superabundant, only several hundred Poweshiek skipperlings may survive on Earth today and the eggs I'm looking at are the only ones in captivity.


Fracking sucks up all the water from Texas town

(08/15/2013) Beverly McGuire saw the warning signs before the town well went dry: sand in the toilet bowl, the sputter of air in the tap, a pump working overtime to no effect. But it still did not prepare her for the night last month when she turned on the tap and discovered the tiny town where she had made her home for 35 years was out of water.


Climate change to increase violent crime

(08/06/2013) Bring on the cool weather – climate change is predicted to cause extreme weather, more intense storms, more frequent floods and droughts, but could it also cause us to be more violent with one another?


Climate could warm more rapidly than any time in the last 65 million years


(08/01/2013) According to a new review of 27 climate models, scientists say the global climate is likely to experience a warmth as great as any in the last 65 million years, only much, much faster. According to the study published today in Science, the Earth's land temperature will rise by 4 degrees Celsius (7.2 degrees Fahrenheit) from pre-industrial levels by 2100 if we continue on our current emissions trajectory.


Drastic cuts to greenhouse gases could save hundreds of U.S. cities from watery grave


(08/01/2013) More than 1,700 American cities and towns – including Boston, New York, and Miami – are at greater risk from rising sea levels than previously feared, a new study has found. By 2100, the future of at least part of these 1,700 locations will be "locked in" by greenhouse gas emissions built up in the atmosphere, the analysis published in the Proceedings of the National Academy of Sciences on Monday found.


Arctic melt to cost trillions

(07/30/2013) Rapid thawing of the Arctic could trigger a catastrophic "economic timebomb" which would cost trillions of dollars and undermine the global financial system, say a group of economists and polar scientists. Governments and industry have expected the widespread warming of the Arctic region in the past 20 years to be an economic boon, allowing the exploitation of new gas and oilfields and enabling shipping to travel faster between Europe and Asia.


Featured video: mangroves in El Salvador imperiled by climate change

(07/17/2013) A new short video by Friends of the Earth International highlights the impacts of climate change on mangroves in El Salvador, which local fishermen depend on for their livelihoods.


Forests may be using less water as CO2 rises

(07/11/2013) Forests may be becoming more efficient in their use of water as atmospheric carbon dioxide levels rise, reports a new study in Nature.


Hurricane intensity, frequency to increase with climate change

(07/08/2013) Warmer ocean temperatures will increase the frequency and intensity of tropical cyclones, typhoons and hurricanes in "most locations" this century, concludes a new study based on simulations using six global climate models.


NASA image shows nearly ice-free Alaska as temps top 96 degrees

(06/24/2013) After a colder-than-average spring, Alaska is suffering a sudden and record-breaking heatwave. Temperatures on Monday, June 17th hit a stunning 96 degrees Fahrenheit (35 degrees Celsius) in Talkeetna, Alaska, just below the state's highest temperature ever record of 98 degrees Fahrenheit in 1969. On the same day, NASA's Terra Satellite's Moderate Resolution Imaging Spectroradiometer (MODIS) took a rare image of a cloud-free Alaska.


Amazon fire risk on the rise, says NASA

(06/09/2013) The Amazon rainforest is facing a higher risk of fires this dry season, warns a fire prediction system developed by researchers using NASA and NOAA data.


NASA: 3% of Amazon rainforest burned between 1999-2010

(06/08/2013) 33,000 square miles (85,500 square kilometers) or 2.8 percent of the Amazon rainforest burned between 1999-2010 finds new NASA-led research that measured the extent of fires that smolder under the forest canopy.



Page 1 | Page 2 | Page 3 | Page 4 | Page 5 | Page 6 | Page 7 | Page 8 | Page 9 | Page 10 | Page 11 | Page 12 | Page 13 | Page 14 | Page 15