News articles on impact of climate change

---
Mongabay.com news articles on impact of climate change in blog format. Updated regularly.





Shark pups may not survive climate change


(12/01/2014) Fierce predatory sharks rule the oceans from the apex of the food pyramid. But climate change may be tougher than these marine hunters, a new study suggests. As oceans warm and their waters become more acidic, fewer sharks may survive their infancies.


Poor rains then floods lead to food crisis in Somalia

(11/11/2014) Four years after over a quarter of a million people perished in a famine in Somalia, the East African country is again on the verge of a possible humanitarian disaster. Flooding in southern Somalia, following months of little rain, has just exacerbated an already-precarious situation according to the Food and Agricultural Organization (FAO).


Can we stop runaway global warming? 'All we need is the will to change'


(11/03/2014) Twenty-six years after the founding of the IPCC, the Nobel Prize-winning group of scientists has released a new synthesis report that warns in its strongest tones yet that climate change must be dealt with. None of the findings are surprising—they have been released in earlier assessments throughout the year—but the terms in which they are written are the starkest yet.


Could California be facing a mega-drought?


(10/13/2014) Scientists and politicians, everyone agrees: California is in deep trouble. As the state enters its fourth year of drought and the soil has never been drier. Some look at the sky with hope that El Niño will bring much needed rain. But most are starting to wonder if this is just the beginning. Are we entering a mega-drought that could last for more than a decade?


Planting meadows in the ocean: technique may help restore disappearing seagrass beds


(08/11/2014) Eelgrass is an important part of many ocean ecosystems, but is disappearing due to human impacts. However, a study published recently in found eelgrass beds could benefit from a restoration technique using seed-filled pearl nets.


Scientists can now accurately count polar bears...from space

(07/17/2014) Polar bears are big animals. As the world's largest land predators, a single male can weigh over a staggering 700 kilograms (about 1,500 pounds). But as impressive as they are, it's difficult to imagine counting polar bears from space. Still, this is exactly what scientists have done according to a new paper in the open-access journal PLOS ONE.


A garden or a wilderness? One-fifth of the Amazon may have been savannah before the arrival of Europeans


(07/09/2014) The Amazon is the largest tropical forest on the planet, covering about 6.5 million square kilometers, although much has been lost in recent decades.Yet new research published in the Proceedings of the National Academy of Sciences (PNAS) finds that quite recently—just 500 years ago—a significant portion of the southern Amazon was not the tall-canopied forest it is today, but savannah.


Tipping point already reached? West Antarctica in slow-motion, unstoppable melt


(05/14/2014) Two hundred years from now, the planet could look very different. This week two landmark studies revealed that West Antarctica's ice sheet is in a state of seemingly inevitable collapse linked to climate change. The slow-motion collapse would by itself eventually lead to a rise in global levels of 3.6-4.5 meters (12-15 feet).


Underwater horrors: shells of marine life melting off the coast of the U.S.


(05/08/2014) It could be the plot of a horror movie: humans wake up one day to discover that chemical changes in the atmosphere are dissolving away parts of their bodies. But for small marine life known as sea butterflies, or pteropods, this is what's happening off the West Cost of the U.S. Increased carbon in the ocean is melting away shells of sea butterflies.


Bambi in the 21st Century: roe deer not adapting to climate change


(05/01/2014) Once almost extinct in parts of Europe in the late 17th century, the roe deer (Capreolus capreolus) eventually bounced back, and how: today, it is one of the most widespread deer in Europe. But will its luck dry out in the future? A new study published in PLoSBiology suggests that while roe deer populations are still increasing, it may not be adapting to climate change.


Congo rainforest losing its greenness, finds NASA

(04/25/2014) The Congo, the world's second largest rainforest, is losing its greenness, finds a new study published in Nature.


Featured video: Showtime releases first episode of major new climate change series online


(04/08/2014) Although Showtime's landmark new climate change series doesn't premiere until Sunday, the network has released an edited version of the first episode of Years of Living Dangerously to the public (see below). The nine-part documentary series is being billed as a "groundbreaking" exploration into the many ways that climate change is already wreaking havoc on the lives of people around the world.


Apocalypse now? Climate change already damaging agriculture, acidifying seas, and worsening extreme weather


(03/31/2014) It's not just melting glaciers and bizarrely-early Springs anymore; climate change is impacting every facet of human civilization from our ability to grow enough crops to our ability to get along with each other, according to a new 2,300-page report from the Intergovernmental Panel on Climate Change (IPCC). The massive report states definitively that climate change is already affecting human societies on every continent.


Controversial Amazon dams may have exacerbated biblical flooding


(03/16/2014) Environmentalists and scientists raised howls of protest when the Santo Antônio and Jirau Dams were proposed for the Western Amazon in Brazil, claiming among other issues that the dams would raise water levels on the Madeira River, potentially leading to catastrophic flooding. It turns out they may have been right: last week a federal Brazilian court ordered a new environmental impact study on the dams given suspicion that they have worsened recent flooding in Brazil and across the border in Bolivia.


Europe votes for an Arctic Sanctuary

(03/13/2014) Yesterday, the European Parliament passed a resolution supporting the creation of an Arctic Sanctuary covering the vast high Arctic around the North Pole, giving official status to an idea that has been pushed by activists for years. Still, the sanctuary has a long road to go before becoming a reality: as Arctic sea ice rapidly declines due to climate change, there has been rising interest from governments and industries to exploit the once inaccessible wilderness for fish and fossil fuels.


From theory to deadly reality: malaria moving upslope due to global warming


(03/06/2014) Malaria is a global scourge: despite centuries of efforts to combat the mosquito-borne disease, it still kills between 660,000 to 1.2 million people a year, according to World Health Organization data from 2010. Astoundingly, experts estimate that around 300 million people are infected with the disease every year or about 4 percent of the world's total population. And these stats may only get worse. For years scientists have vigorously debated whether or not malaria will expand as global warming worsens, but a new study in Science lays down the first hard evidence.


Despite frigid cold in U.S., January was the fourth warmest on record worldwide

(02/27/2014) Worldwide, this January was the fourth warmest since record-keeping began, according to new data released by National Oceanic and Atmospheric Administration (NOAA). While parts of the world, most notably eastern North America and northern Russia, experienced temperatures well-below average, overall the month was a scorcher. In fact, another dataset, from NASA's Goddard Institute for Space Studies (GISS), that uses different methodology, found that January was the third warmest since record keeping began.


Corals thriving despite acidified conditions in remote Pacific bay


(02/25/2014) Scientists have discovered a small island bay in the Pacific which could serve as a peephole into the future of the ocean. Palau's Rock Island Bay harbors a naturally occurring anomaly – its water is acidified as much as scientists expect the entire ocean to be by 2100 as a result of rising carbon dioxide emissions.


Is Brazil's epic drought a taste of the future?

(02/25/2014) With more than 140 cities implementing water rationing, analysts warning of collapsing soy and coffee exports, and reservoirs and rivers running precipitously low, talk about the World Cup in some parts of Brazil has been sidelined by concerns about an epic drought affecting the country's agricultural heartland.


Alaska roasting: new NASA map shows the Final Frontier in grip of January heatwave


(02/05/2014) Alaska got California weather at the end of January, as displayed by a new map based on data by NASA's Terra satellite's Moderate Resolution Imaging Spectroradiometer (MODIS). The U.S. state experiences one of its warmest winter periods on record during the second half of January, including some temperatures that ran 40 degrees Fahrenheit (22 degrees Celsius) above average. According to the EPA, temperatures in Alaska have risen an average of 3.4 degrees Fahrenheit (1.9 degrees Celsius) in just the last 50 years due to climate change.


20 million people face hunger in Africa's Sahel region

(02/04/2014) The UN and partner humanitarian groups today called on the international community to spend $2 billion to avoid a famine in Africa's Sahel region, which includes nine nations along the southern edge of the Sahara. Although the Sahel is chronically prone to food insecurity, the situation has dramatically worsened as the UN estimates 20 million people are at risk of hunger up from 11 million last year.


Underestimating global warming: gaps in Arctic temperature data lead scientists and public astray


(01/15/2014) No place on Earth is heating up faster than the Arctic, but just how fast has remained an open question due to large gaps in temperature data across the vast region. Now, a recent study in the Quarterly Journal of the Royal Meteorological Society finds that not only is the Arctic warming eight times faster than the rest of the planet, but failure to account for temperature gaps has led global datasets to underestimate the rise of temperatures worldwide.


Climate change drives Florida mangroves northward

(12/30/2013) A decline in the frequency of extreme cold weather in Florida has allowed coastal mangrove forests to expand northward, finds a study published this week in Proceedings of the National Academy of Sciences.


Top 10 Environmental Stories of 2013


(12/10/2013) 1. Carbon concentrations hit 400ppm while the IPCC sets global carbon budget: For the first time since our appearance on Earth, carbon concentrations in the atmosphere hit 400 parts per million. The last time concentrations were this high for a sustained period was 4-5 million years ago when temperatures were 10 degrees Celsius higher. Meanwhile, in the slow-moving effort to curb carbon emissions, the Intergovernmental Panel on Climate Change (IPCC) crafted a global carbon budget showing that most of the world's fossil fuel reserves must be left untouched if we are to avoid catastrophic climate change.


World's most vulnerable nation to climate change turns to coal power


(11/18/2013) In October, a global risks analysis company, Maplecroft, named Bangladesh the world's most vulnerable nation to climate change by 2050. The designation came as little surprise, since Bangladesh's government and experts have been warning for years of climatic impacts, including rising sea levels, extreme weather, and millions of refugees. However, despite these very public warnings, in recent years the same government has made a sudden turn toward coal power—the most carbon intensive fuel source—with a master plan of installing 15,000 megawatts (MW) of coal energy by 2030, which could potentially increase the country's current carbon dioxide emissions by 160 percent.


Tiny algae signal big changes for warming Arctic lakes


(11/15/2013) The mighty polar bear has long been the poster child for the effects of global warming in the Arctic, but the microscopic diatom tells an equally powerful story. Diatoms are a type of algae that form the base of the food chain in watery habitats the world over. Disturbances among lake diatoms have exposed the impacts of rapid warming in the Hudson Bay Lowlands of eastern Canada, researchers reported Oct. 9 in the Proceedings of the Royal Society B


Delegate for the Philippines vows to stop eating at climate summit


(11/11/2013) Following the devastation wrought by Typhoon Haiyan—which is arguably the strongest typhoon to ever make landfall—Filipino delegate, Naderev 'Yeb' Saño, has vowed to go on a fast at the UN Climate Summit that opened today in Warsaw, Poland. Saño made the vow during a powerful speech in which he said he would fast, 'until we stop this madness.'


Bangladesh plans massive coal plant in world's biggest mangrove forest


(11/11/2013) On October 22nd Bangladeshi and Indian officials were supposed to hold a ceremony laying the foundation stone for the Rampal power plant, a massive new coal-fired plant that will sit on the edge of the Sundarbans, the world's largest mangrove forest. However, the governments suddenly cancelled the ceremony, instead announcing that the project had already been inaugurated in early October by the countries' heads of state via a less-ornate Skype call. While the governments say the change was made because of busy schedules, activists contend the sudden scuttling of the ceremony was more likely due to rising pressure against the coal plant, including a five-day march in September that attracted thousands.


Will Haiyan's impact in the Philippines be worsened by deforestation?


(11/08/2013) While it's too early to assess the impact of Super Typhoon Haiyan — reportedly the strongest tropical storm ever recorded to make landfall — in the Philippines, the damage could be exacerbated by the large-scale loss of the country's forests.


Featured video: trailer for James Cameron's new global warming series

(11/05/2013) Showtime has recently released its first trailer for the network's new series on the impacts of global warming worldwide, entitled Years of Living Dangerously. The series, which will debut in April 2014, had employed some of America's most well-regarded politicians, journalists, intellectuals, and actors to tell how climate change is already impacting communities around the world.


Governments should respond to ocean acidification 'as urgently as they do to national security threats'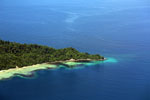 (10/03/2013) The oceans are more acidic now than they have been for at least 300m years, due to carbon dioxide emissions from burning fossil fuels, and a mass extinction of key species may already be almost inevitable as a result, leading marine scientists warned on Thursday. An international audit of the health of the oceans has found that overfishing and pollution are also contributing to the crisis, in a deadly combination of destructive forces that are imperiling marine life, on which billions of people depend for their nutrition and livelihood.


'Yet another wakeup call': global warming is here, it's manmade, and we're not doing enough to stop it


(09/28/2013) Human actions are responsible for warming the Earth, reconfirms the landmark Intergovernmental Panel on Climate Change (IPCC) report released today, the first mammoth report on the physical science of climate change issued in seven years. Scientists now say they are 95-100 percent certain that human actions—such as burning fossil fuels and cutting down forests—are behind the observed rise in global temperatures since at least 1950. Average temperatures have risen 0.85 degrees Celsius since 1880, but the new report warns that depending on how much more fossil fuels are burnt, temperature rises could exceed 4 degrees Celsius (9 degrees Fahrenheit) with untold consequences for global society.


Climate change policy is just good economics

(09/25/2013) For the majority of the new century, Americans have largely stopped caring about the environment. In that time, America has suffered 9/11, two of the nation's four longest wars, the deepest depression in 80 years, increased inequality, and incompetent or fractured leadership. There's been a lot on the public mind.


Climate change to hurt children most

(09/25/2013) Children will bear the brunt of the impact of climate change because of their increased risk of health problems, malnutrition and migration, according to a new study published on Monday. And food prices are likely to soar as a result of warming, undoing the progress made in combating world hunger.


Climate change could kill off Andean cloud forests, home to thousands of species found nowhere else


(09/18/2013) One of the richest ecosystems on the planet may not survive a hotter climate without human help, according to a sobering new paper in the open source journal PLoS ONE. Although little-studied compared to lowland rainforests, the cloud forests of the Andes are known to harbor explosions of life, including thousands of species found nowhere else. Many of these species—from airy ferns to beautiful orchids to tiny frogs—thrive in small ranges that are temperature-dependent. But what happens when the climate heats up?


'Heading towards an ice-free Arctic': sea ice extent hits sixth lowest on record


(09/18/2013) Sea ice cover in the Arctic shrank to one of its smallest extents on record this week, bringing forward the days of an entirely ice-free Arctic during the summer. The annual sea ice minimum of 5,099m sq km reached on 13 September was not as extreme as last year, when the collapse of sea ice cover broke all previous records.


Mesoamerican Reef needs more local support, says report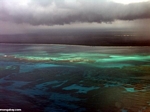 (09/13/2013) From massive hotel development through the agriculture industry, humans are destroying the second largest barrier reef in the world: the Mesoamerican Reef. Although global climate change and its effects on reefs via warming and acidification of coastal waters have made recent headlines, local human activities may destroy certain ecosystems before climate change has a chance to do it. The harmful effects of mining, agriculture, commercial development, and fishing in coastal regions have already damaged more than two-thirds of reefs across the Caribbean, in addition to worsening the negative effects of climate change.


Global warming may 'flatten' rainforests

(09/12/2013) Climate change may push canopy-dwelling plants and animals out of the tree-tops due to rising temperatures and drier conditions, argues a new study published in Proceedings of the Royal Society B. The development may be akin to 'flattening' the tiered vegetation structure that characterizes the rainforest ecosystem.


Organization proposes climate change warning labels at the gas pump


(09/05/2013) Rob Shirkey is the founder of the Toronto-based, not-for-profit organization Our Horizon. Inspired by his grandfather's last words to him, "Do what you love," Shirkey quit his job and founded the organization. Our Horizon is founded on the basis that we are all responsible for global climate change through our daily collective choices. It endeavors to influence those choices, specifically with the goal of convincing municipalities to require climate change warning labels on gasoline pumps.


Climate change killing harp seal pups


(08/20/2013) As sea ice levels continue to decline in the northern hemisphere, scientists are observing an unsettling trend in harp seal young mortalities regardless of juvenile fitness. While a recent study found that in harp seal breeding regions ice cover decreased by up to 6% a decade from 1979 on, a follow-up study in PLoS ONE compared the rate of harp seal strandings to total ice cover from 1992 to 2010.


Featured video: temperature rises across North America by 2100

(08/19/2013) A new short video predicts temperature changes across North America depending on the future of greenhouse gas emissions. Produced by NASA, the first series shows average temperatures changes (relative to 1970-1999) based on carbon dioxide levels hitting 550 parts per million (ppm) in the atmosphere by 2100. The second, even more dramatic series, shows changes if levels hit 800 ppm by the end of the century. Earlier this year, carbon dioxide levels hit 400 ppm for the first time in around 5 million years, which is longer than humans have been around.


Worst drought in 30 years threatens millions in southern Africa with food insecurity

(08/19/2013) Around 2 million people face food insecurity in northern Namibia and southern Angola as the worst regional drought in decades takes its toll, according to the UN. Two years of failed rains have pushed families into desperate conditions in a region already known for its desert-like conditions. In Namibia alone, experts estimate that over 100,000 children under five are at risk for acute malnutrition.


Zoo races to save extreme butterfly from extinction


(08/15/2013) In a large room that used to house aquatic mammals at the Minnesota Zoo, Erik Runquist holds up a vial and says, 'Here are its eggs.' I peer inside and see small specks, pale with a dot of brown at the top; they look like a single grain of cous cous or quinoa. Runquist explains that the brown on the top is the head cap of the larva, a fact that becomes more clear under a microscope when you can see the encased larva squirm. I'm looking at the eggs of a Poweshiek skipperling, a species that is more imperiled than pandas, tigers, or bluewhales. Once superabundant, only several hundred Poweshiek skipperlings may survive on Earth today and the eggs I'm looking at are the only ones in captivity.


Fracking sucks up all the water from Texas town

(08/15/2013) Beverly McGuire saw the warning signs before the town well went dry: sand in the toilet bowl, the sputter of air in the tap, a pump working overtime to no effect. But it still did not prepare her for the night last month when she turned on the tap and discovered the tiny town where she had made her home for 35 years was out of water.


Climate change to increase violent crime

(08/06/2013) Bring on the cool weather – climate change is predicted to cause extreme weather, more intense storms, more frequent floods and droughts, but could it also cause us to be more violent with one another?


Climate could warm more rapidly than any time in the last 65 million years


(08/01/2013) According to a new review of 27 climate models, scientists say the global climate is likely to experience a warmth as great as any in the last 65 million years, only much, much faster. According to the study published today in Science, the Earth's land temperature will rise by 4 degrees Celsius (7.2 degrees Fahrenheit) from pre-industrial levels by 2100 if we continue on our current emissions trajectory.


Drastic cuts to greenhouse gases could save hundreds of U.S. cities from watery grave


(08/01/2013) More than 1,700 American cities and towns – including Boston, New York, and Miami – are at greater risk from rising sea levels than previously feared, a new study has found. By 2100, the future of at least part of these 1,700 locations will be "locked in" by greenhouse gas emissions built up in the atmosphere, the analysis published in the Proceedings of the National Academy of Sciences on Monday found.


Arctic melt to cost trillions

(07/30/2013) Rapid thawing of the Arctic could trigger a catastrophic "economic timebomb" which would cost trillions of dollars and undermine the global financial system, say a group of economists and polar scientists. Governments and industry have expected the widespread warming of the Arctic region in the past 20 years to be an economic boon, allowing the exploitation of new gas and oilfields and enabling shipping to travel faster between Europe and Asia.


Featured video: mangroves in El Salvador imperiled by climate change

(07/17/2013) A new short video by Friends of the Earth International highlights the impacts of climate change on mangroves in El Salvador, which local fishermen depend on for their livelihoods.


Forests may be using less water as CO2 rises

(07/11/2013) Forests may be becoming more efficient in their use of water as atmospheric carbon dioxide levels rise, reports a new study in Nature.


Hurricane intensity, frequency to increase with climate change

(07/08/2013) Warmer ocean temperatures will increase the frequency and intensity of tropical cyclones, typhoons and hurricanes in "most locations" this century, concludes a new study based on simulations using six global climate models.


NASA image shows nearly ice-free Alaska as temps top 96 degrees

(06/24/2013) After a colder-than-average spring, Alaska is suffering a sudden and record-breaking heatwave. Temperatures on Monday, June 17th hit a stunning 96 degrees Fahrenheit (35 degrees Celsius) in Talkeetna, Alaska, just below the state's highest temperature ever record of 98 degrees Fahrenheit in 1969. On the same day, NASA's Terra Satellite's Moderate Resolution Imaging Spectroradiometer (MODIS) took a rare image of a cloud-free Alaska.


Amazon fire risk on the rise, says NASA

(06/09/2013) The Amazon rainforest is facing a higher risk of fires this dry season, warns a fire prediction system developed by researchers using NASA and NOAA data.


NASA: 3% of Amazon rainforest burned between 1999-2010

(06/08/2013) 33,000 square miles (85,500 square kilometers) or 2.8 percent of the Amazon rainforest burned between 1999-2010 finds new NASA-led research that measured the extent of fires that smolder under the forest canopy.


Rainforests will survive extreme global warming, argues study


(06/02/2013) Rainforests in South America have endured three previous extreme global warming events in the past, suggesting they will survive a projected 2-6 degree rise in temperatures over the coming century, reports a study published in the Annual Review of Earth and Planetary Science. The research, published by Carlos Jaramillo and Andrés Cárdenas of the Smithsonian Tropical Research Institute (STRI) in Panama, reviewed some 3,800 published estimates of temperature over the past 120 million years and compared them to the existence of tropical plants in the fossil record.


Higher CO2 levels cause 'greening' from fertilization effect

(05/31/2013) Rising atmospheric carbon dioxide levels has triggered 'greening' in arid regions around the world due to a fertilization effect that has increased plant growth, reports a new study published in Geophysical Research Letters.


Water crisis widening: 4.5 billion people live near 'impaired water sources'

(05/28/2013) The majority of the 9 billion people on Earth will live with severe pressure on fresh water within the space of two generations as climate change, pollution and over-use of resources take their toll, 500 scientists have warned.


Plants re-grow after five centuries under the ice

(05/27/2013) While monitoring the retreat of the Teardrop Glacier in the Canadian Arctic, scientists have found that recently unfrozen plants, some of which had been under ice since the reign of Henry VIII, were capable of new growth.


Pacific islanders are the 'victims of industrial countries unable to control their carbon dioxide emissions'

(05/15/2013) With islands and atolls scattered across the ocean, the small Pacific island states are among those most exposed to the effects of global warming: increasing acidity and rising sea level, more frequent natural disasters and damage to coral reefs. These micro-states, home to about 10 million people, are already paying for the environmental irresponsibility of the great powers.


Amazon's flood/drought cycle becoming more extreme, less predictable


(05/14/2013) The Amazon River's hydrological cycle has become more extreme over the past two decades with increasing seasonal precipitation across much of the basin despite drier conditions in the southern parts of Earth's largest rainforest, finds a new study published in Geophysical Research Letters. The research analyzed monthly Amazon River discharge at Óbidos, a point that drains 77 percent of the Amazon Basin, and compared it with regional precipitation patterns.


Mount Everest glaciers have shrunk 13% in 50 years

(05/13/2013) Glaciers in the Mount Everest region have shrunk by 13 percent and the snow-line has shifted 180 meters (590 feet) higher during the past 50 years, according to a study that will be presented this week at a conference organized by the American Geophysical Union.


Deforestation will undercut effectiveness of rainforest dams


(05/13/2013) Deforestation may significantly decrease the hydroelectric potential of tropical rainforest regions, warns a new study published in Proceedings of the National Academy of Science. The study, used climate, hydrological, and land use models to forecast the impact of potential forest loss on hydropower generation on the Xingu River, a major tributary of the Amazon where the world's third largest dam — Belo Monte — is currently under construction.


Last time CO2 hit 400 ppm, temperature was 8C warmer, seas 40m higher than today

(05/12/2013) The future of a globally warmed world has been revealed in a remote meteorite crater in Siberia, where lake sediments recorded the strikingly balmy climate of the Arctic during the last period when greenhouse gas levels were as high as today.


A new world?: carbon dioxide concentrations in atmosphere hit 400 ppm


(05/11/2013) For the first time since homo sapiens evolved, concentrations of carbon dioxide in the atmosphere have struck 400 parts per million (ppm) due to burning fossil fuels. The National Oceanic and Atmospheric Administration (NOAA) reports that readings of carbon dioxide at Mauna Loa Observatory in Hawaii hit the symbolic number on Thursday and are expected to continue rising in coming years. The last time concentrations were this high for a sustained period was 4-5 million years ago when sea levels were 5-40 meters higher than today and the poles were 10 degrees Celsius hotter. During this epoch, forests grew along the shores of the Arctic Ocean and coral reefs were almost wholly absent.


Continued deforestation in the Amazon may kill Brazil's agricultural growth

(05/09/2013) Continuing deforestation in the Amazon rainforest could undermine agricultural productivity in the region by reducing rainfall and boosting temperatures, warns a new study published in the journal Environmental Research Letters.


Featured video: How climate change is messing with the jetstream

(05/08/2013) Weather patterns around the globe are getting weirder and weirder: heat waves and record snow storms in Spring, blasts of Arctic air followed by sudden summer, record deluges and then drought.


The Hawaiian silversword: another warning on climate change


(05/06/2013) The Hawaiian silversword (Argyroxyphium sandwicense), a beautiful, spiny plant from the volcanic Hawaiian highlands may not survive the ravages of climate change, according to a new study in Global Change Biology. An unmistakable plant, the silversword has long, sword-shaped leaves covered in silver hair and beautiful flowering stalks that may tower to a height of three meters.


'Suffering...without witnesses': over a quarter of a million people perished in Somali famine


(05/06/2013) A new report estimates that 258,000 people died in 2011 during a famine in Somalia, the worst of such events in 25 years and a number at least double the highest estimations during the crisis. Over half of the victims, around 133,000, were children five and under. The report, by the UN Food and Agricultural Organization (FAO), argues that the international community reacted too late and too little to stem the mass starvation brought on by government instability, conflict, high food prices, and failed rains, the last of which has been linked to climate change by some scientists.


Indigenous tribes say effects of climate change already felt in Amazon rainforest


(04/30/2013) Tribal groups in Earth's largest rainforest are already being affected by shifts wrought by climate change, reports a paper published last week in the British journal Philosophical Transactions of the Royal Society B. The paper, which is based on a collection of interviews conducted with indigenous leaders in the Brazilian Amazon, says that native populations are reporting shifts in precipitation patterns, humidity, river levels, temperature, and fire and agricultural cycles. These shifts, measured against celestial timing used by indigenous groups, are affecting traditional ways of life that date back thousands of years.


What if companies actually had to compensate society for environmental destruction?


(04/29/2013) The environment is a public good. We all share and depend on clean water, a stable atmosphere, and abundant biodiversity for survival, not to mention health and societal well-being. But under our current global economy, industries can often destroy and pollute the environment—degrading public health and communities—without paying adequate compensation to the public good. Economists call this process "externalizing costs," i.e. the cost of environmental degradation in many cases is borne by society, instead of the companies that cause it. A new report from TEEB (The Economics of Ecosystems and Biodiversity), conducted by Trucost, highlights the scale of the problem: unpriced natural capital (i.e. that which is not taken into account by the global market) was worth $7.3 trillion in 2009, equal to 13 percent of that year's global economic output.


Great tits unaffected by warmer springs

(04/26/2013) The population of a widely dispersed bird species is relatively unaffected by warmer springs, indicating that some species may be adapting to shifts caused by climate change, reports a study published in the journal Science.


Top security official in Nigeria blames climate change for worsening insecurity

(04/25/2013) Climate change is in part to blame for rising conflict and crime in Nigeria, according to the president's National Security Advisor, Colonel Sambo Dasuki. Speaking to the House Committee on Climate Change, Dasuki said that the rise of Boko Haram insurgents, a jihadist group in northern Nigeria, and worsening crime was linked to climate change reports All Africa.


The river of plenty: uncovering the secrets of the amazing Mekong


(04/23/2013) Home to giant catfish and stingrays, feeding over 60 million people, and with the largest abundance of freshwater fish in the world, the Mekong River, and its numerous tributaries, brings food, culture, and life to much of Southeast Asia. Despite this, little is known about the biodiversity and ecosystems of the Mekong, which is second only to the Amazon in terms of freshwater biodiversity. Meanwhile, the river is facing an existential crisis in the form of 77 proposed dams, while population growth, pollution, and development further imperil this understudied, but vast, ecosystem.


'Carbon bubble' could cause next global financial crisis

(04/22/2013) The world could be heading for a major economic crisis as stock markets inflate an investment bubble in fossil fuels to the tune of trillions of dollars, according to leading economists. "The financial crisis has shown what happens when risks accumulate unnoticed," said Lord (Nicholas) Stern, a professor at the London School of Economics. He said the risk was "very big indeed" and that almost all investors and regulators were failing to address it.


At top of the world, activists say exploiting Arctic is 'utter madness'

(04/17/2013) Four young explorers including American actor Ezra Miller have planted a flag on the seabed at the north pole and demanded the region is declared a global sanctuary. The expedition, organized by Greenpeace, saw the flag lowered in a time capsule that contained the signatures of nearly 3 million people who are calling for a ban on exploitation in the region.


Hate flying? climate change will make it even rougher


(04/10/2013) Climate change will lead to bumpier flights caused by increased mid-air turbulence, according to an analysis by scientists of the impact of global warming on weather systems over the next four decades. The increasing air turbulence results from the impact of climate change on the jet streams, the fast, mile-wide winds that whistle round the planet at the same altitude as airliners. The shifting of the jet stream over Europe has also been blamed for the UK's wash-out summer in 2012 and frozen spring this year.


Norwegian Pinot Noir?: global warming to drastically shift wine regions

(04/08/2013) In less than 40 years, drinking wine could have a major toll on the environment and wildlife, according to a new study in the Proceedings of the National Academy of Sciences (PNAS). The study finds that climate change will likely force many vineyards to move either north or to higher altitudes, leading to habitat loss, biodiversity declines, and increased pressure for freshwater. Some famous wine-growing areas could be lost, including in the Mediterranean, while development of new wine areas—such as those in the Rocky Mountains and northern Europe—could lead to what the the scientists describe as "conservation conflicts."


Proposed coal plant threatens Critically Endangered Philippine cockatoo


(04/02/2013) One kilometer off the Philippine island of Palawan lies the Rasa Island Wildlife Sanctuary; here forest grows unimpeded from a coral island surrounded by mangroves and coral reefs. Although tiny, over a hundred bird species have been recorded on the island along with a major population of large flying foxes, while in the waters below swim at least 130 species of coral fish, three types of marine turtles, and that curious-looking marine mammal, dugongs. Most importantly, perhaps, the island is home to the world's largest population of Philippine cockatoos (Cacatua haematuropygia), currently listed as Critically Endangered. But, although uninhabited by people, Rasa Island may soon be altered irrevocably by human impacts.


By 2050 much of the Arctic could be green


(04/01/2013) Warming about twice as fast as the rest of the world, the Arctic is already undergoing massive upheavals from climate change: summer sea ice is thinning and vanishing, land based ice sheets are melting, and sea levels are rising. Now a new study in Nature Climate Change predicts that vegetation cover in the Arctic could expand by over 50 percent by 2050. Although increased vegetation would sequester additional carbon, this would be more-than-offset by the loss of the albedo effect, whereby sunlight bounces off white (snow and ice covered) parts of the Earth.


U.S. Admiral: climate change, not North Korea, biggest threat in the Pacific

(03/13/2013) This week, Admiral Samuel J. Locklear II, the head of U.S. military forces in the Pacific, told The Boston Globe that climate change was the gravest threat in the region. While such an assessment may be surprising, given North Korea's recent nuclear tests, the U.S. military has long viewed climate change as a massive destabilizing force on global security.


Warnings of global ecological tipping points may be overstated


(03/05/2013) There's little evidence that the Earth is nearing a global ecological tipping point, according to a new Trends in Ecology and Evolution paper that is bound to be controversial. The authors argue that despite numerous warnings that the Earth is headed toward an ecological tipping point due to environmental stressors, such as habitat loss or climate change, it's unlikely this will occur anytime soon—at least not on land. The paper comes with a number of caveats, including that a global tipping point could occur in marine ecosystems due to ocean acidification from burning fossil fuels. In addition, regional tipping points, such as the Arctic ice melt or the Amazon rainforest drying out, are still of great concern.


Leatherback sea turtles suffer 78 percent decline at critical nesting sites in Pacific


(02/27/2013) The world's largest sea turtle, the leatherback (Dermochelys coriacea), is vanishing from its most important nesting sites in the western Pacific, according to a new study in Ecosphere. Scientists found that leatherback turtle nests have dropped by 78 percent in less than 30 years in the Bird's Head Peninsula on the island of New Guinea. Worryingly, these beaches account for three-fourths of the western Pacific's distinct leatherback population; globally the leatherback is listed as Critically Endangered by the IUCN Red List, the highest rating before extinction.


Arctic sea ice volume plunges over a third in less than 10 years


(02/18/2013) Few places are changing as rapidly as the Arctic due to global warming. Last year, scientists were stunned when the Arctic's seasonal ice extent fell to record low that was 18 percent below the previous one set in 2007. But new research in Geophysical Research Letters finds that the volume of ice is melting away just as quickly: satellite and ocean-based measurement have found that Arctic sea ice has fallen by 36 percent in Autumn since 2003. In winter, the ice volume has dropped 9 percent.


Carbon release, storage by rainforests may increase by 50b tons for each degree of climate warming in the tropics

(02/08/2013) Faster plant growth due to higher concentrations of carbon dioxide may offset increased emissions from forest die-off in the tropics, claims a new study based on climate modeling.


Rate of tree die-off in Amazon higher than conventionally believed

(02/01/2013) The rate of tree mortality in the Amazon rainforest due to storm damage and drought is 9-17 percent higher than conventionally believed, reports a study published in the Proceedings of the National Academy of Sciences (PNAS).


Cute koalas have become 'urban refugees'


(01/28/2013) According to Susan Kelly, koalas have become "urban refugees," under siege by expanding cities that bring with them deforestation, dogs, traffic, and other ills for native wildlife. Director of Global Witness, and writer, producer and director of the new documentary Koala Hospital, Kelly has spent 3 years working to understand the rising threats to one of the world's most beloved marsupials. While Koala Hospital highlights the many perils facing koalas, including climate change due to record fires across Australia, it also looks at the efforts of individuals who work to save koalas one—by—one at Port Macquarie Koala Hospital, taking in patients who have been orphaned, hit by cars, scarred in fires, or attacked by dogs.


Climate change melting glaciers in the Andes

(01/22/2013) Glaciers are melting faster than ever in the tropical Andes, warns a new study published in The Cryosphere, which puts the blame for vanishing glaciers squarely on climate change. The study — the most comprehensive to date — found that since the 1970s glacier melt in the region has been speeding up, threatening freshwater supplies in Peru and Bolivia.


Obama: 'We will respond to the threat of climate change'

(01/21/2013) In Obama's second inauguration speech today, the newly re-elected president of the U.S. reaffirmed his commitment to taking action on climate during his second term. Noting that ignoring climate change would "betray our children and future generations," Obama argued whole-heartedly for a transition to clean energy.


Asia's third largest animal may be on the rebound

(01/17/2013) Unlike Asia's largest animal (the elephant) and its second largest (the rhino), the wild yak—the third largest animal on the world's biggest continent—rarely makes headlines and is never paraded by conservation groups to garner donations. Surviving on the top of the world, in the Tibetan-Qinghai Plateau, the wild yak (Bos mutus) lives it life out in such obscurity that even scientists know almost nothing about it.


Climate change already pummeling U.S. according to government report

(01/14/2013) Climate change is on the march across the U.S. according to a new draft report written by U.S. government scientists with input from 240 experts. It documents increasing and worsening extreme weather, rising sea levels, and ocean acidification among other impacts. Released Friday for public review, the report will be officially launched later this year or early in 2014.


Paradigm shift needed to avert global environmental collapse, according to author of new book The Blueprint: Averting Global Collapse


(01/10/2013) Global strategist, trained educator, and international lecturer Daniel Rirdan set out to create a plan addressing the future of our planet. His book The Blueprint: Averting Global Collapse, published this year, does just that. "It has been a sixty hour a week routine," Rirdan told mongabay.com in a recent interview. "Basically, I would wake up with the burden of the world on my shoulders and go to sleep with it. It went on like this for eighteen months." It becomes apparent when reading The Blueprint that it was indeed a monumental undertaking.


Australia reels from record heatwave, fires

(01/09/2013) Yesterday Australia recorded its highest average temperature yet: 40.33 degrees Celsius (104.59 Fahrenheit). The nation has been sweltering under an unprecedented summer heatwave that has spawned wildfires across the nation, including on the island of Tasmania where over 100 houses were engulfed over the weekend. Temperatures are finally falling slightly today, providing a short reprieve before they are expected to rise again this weekend.


2012 was America's warmest year on record

(01/08/2013) 2012 was the warmest year on record for the contiguous U.S. according to the National Oceanic and Atmospheric Administration (NOAA).


Mountain pine beetle threatening high-altitude, endangered trees

(01/02/2013) In the western U.S., few trees generally grow in higher altitudes than the whitebark pine (Pinus albicaulis). Providing shelter and food for bears, squirrels and birds, the whitebark pine ecosystems also help regulate water flow from snowmelt. But, according to a new study in the Proceedings of the National Academy of Sciences (PNAS), climate change has produced a novel threat for these high-altitude forests : mountain pine beetles (Dendroctonus ponderosae).


The year in rainforests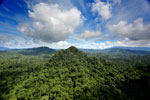 (12/31/2012) 2012 was another year of mixed news for the world's tropical forests. This is a look at some of the most significant tropical rainforest-related news stories for 2012. There were many other important stories in 2012 and some were undoubtedly overlooked in this review. If you feel there's something we missed, please feel free to highlight it in the comments section. Also please note that this post focuses only on tropical forests.


Amazon rainforest failing to recover after droughts

(12/24/2012) The impact of a major drought in the Amazon rainforest in 2005 persisted far longer than previously believed, raising questions about the world's largest tropical forest to cope with the expected impacts of climate change, reports a new study published in the journal Proceedings of the National Academy of Sciences.


Temperature in West Antarctica rising twice as fast as previously thought, finds study

(12/23/2012) The West Antarctic Ice Sheet is warming twice as fast as previously believed, spurring new concerns about broader melting in Antarctica and associated sea level rise, according to a new study published in the journal Nature Geoscience.


Lessons From Sandy: extreme weather will be the new normal

(12/21/2012) In a recent forum held at the Harvard School of Public Health four expert panelists discussed the most important lessons learned from Hurricane Sandy.


Top 10 Environmental Stories of 2012


(12/18/2012) Below is a quick review of some of the biggest environmental stories of 2012. The 'top stories' are listed in no particular order. Climate change, overpopulation, consumption, and ecological destruction is pushing planet Earth toward a tipping point according to a major study in Nature released over the summer. This could result in a new 'planetary state' that would be far harsher and bleaker than the current one (beginning around 12,000 years ago), which saw the rise and success of human society.


Some Amazon trees more than 8 million years old

(12/14/2012) Some Amazon rainforest tree species are more than eight million years old found a genetic study published in the December 2012 edition of Ecology and Evolution.



Page 1 | Page 2 | Page 3 | Page 4 | Page 5 | Page 6 | Page 7 | Page 8