News articles on hunting

---
Mongabay.com news articles on hunting in blog format. Updated regularly.





Pygmy hippo shot and killed in…Australia

(11/17/2009) Hunters going after pigs in Australia's Northwest Territories got a big surprise when they shot an animal they mistook for a pig, only to find out it was a pygmy hippopotamus, reports the Northwest Territory News.


Extinct goat was "similar to crocodiles"


(11/16/2009) It sounds like something out of Greek mythology: a half-goat, half-reptilian creature. But researchers have discovered that an extinct species of goat, the Balearic Island cave goat or Myotragus balearicus, survived in nutrient-poor Mediterranean islands by evolving reptilian-specific characteristics. The goat, much like crocodiles, was able to grow at flexible rates, stopping growth entirely when food was scant. This adaptation—never before seen in a mammal—allowed the species to survive for five million years before being driven to extinction only 3,000 years ago, likely by human hunters.


Hunting across Southeast Asia weakens forests' survival, An interview with Richard Corlett


(11/08/2009) A large flying fox eats a fruit ingesting its seeds. Flying over the tropical forests it eventually deposits the seeds at the base of another tree far from the first. One of these seeds takes root, sprouts, and in thirty years time a new tree waits for another flying fox to spread its speed. In the Southeast Asian tropics an astounding 80 percent of seeds are spread not by wind, but by animals: birds, bats, rodents, even elephants. But in a region where animals of all shapes and sizes are being wiped out by uncontrolled hunting and poaching—what will the forests of the future look like? This is the question that has long occupied Richard Corlett, professor of biological science at the National University of Singapore.


Wolves keep forests nutrient-rich

(11/02/2009) As hunting wolves is legal again in two American states, Montana and Idaho, researchers have discovered an important role these large predators play in creating nutrient hotspots in northern forest environments. Researchers from Michigan Technological University found that when wolves take down their prey—in this case moose—they do more than simply keep a check on herbivore populations. The corpses of wolf-hunted moose create hotspots of forest fertility by enriching the soil with biochemicals. Due to this sudden up-tick in nutrients, microbial and fungal growth explodes, in turn providing extra nutrients for plants near the kill.


"Money is not a problem," palm oil CEO tells conservationists during speech defending the industry


(10/26/2009) Earlier this month at a colloquium to implement wildlife corridors for orangutans in the Malaysian state of Sabah, Dr. Yusof Basiron, the CEO of Malaysian Palm Oil Council (MPOC), told conservationists and primate experts that the palm oil industry was ready to fund reforestation efforts in the corridors. "We can raise the money to replant [the corridors] and keep contributing as a subsidy in the replanting process of this corridor for connecting forests," Basiron said in response to a question on how the palm oil industry will contribute. "Money is not a problem. The commitment is already there, the pressure is already very strong for this to be done, so it's just trying to get the thing into motion."


The faster, fiercer, and always surprising sloth, an interview with Bryson Voirin



(10/25/2009) Sloths sleep all day; they are always slow; and they are gentle animals. These are just some of the popular misconceptions that sloth-scientist and expert tree-climber, Bryson Voirin, is overturning. After growing up among the wild creatures of Florida, spending his high school years in Germany, and earning a Bachelors degree in biology and environment at the New College of Florida, Voirin found his calling. At the New College of Florida, Voirin "met Meg Lowman, the famous canopy pioneer who invented many of the tree climbing techniques everyone uses today."


Uganda to open its doors to big game hunters

(10/15/2009) Uganda, which suffered a 90 percent decline in large mammals during the 70s and 80s, has now lifted a decades-long ban on big game hunting, reports the AFP.


Malayan tiger rescued from poacher's snare proves need for increased enforcement


(10/13/2009) Last week a Malayan tiger (Panthera tigris jacksoni) was found with its front right paw caught in a snare set by poachers. World Wildlife Fund's (WWF) Wildlife Protection Unit discovered the snared tiger in the Belum-Temengor forest, a wildlife-rich reserve that has become a hotspot for poaching. After finding the wounded tiger the anti-poaching team called in officials from the Department of Wildlife and National Parks (PERHILITAN) who freed the great cat. The animal was then transported to Malacca Zoo for treatment.


Government decree sanctions trafficking of rainforest timber in Madagascar

(10/07/2009) A new decree by Madagascar's transitional government may fuel continued destruction of the country's tropical forests and biodiversity, warns a statement issued jointly by a dozen leading scientific and conservation groups.


Two of the world's most endangered (and strangest) primates receive protection from new reserves in China and Vietnam


(09/24/2009) There are 200 Tonkin snub-nosed monkeys left in the world. The cao vit gibbon, however, is even worse off with only 110 individuals remaining, giving it the dubious honor of being the second most endangered primate in the world (the closely-related Hainan gibbon with only 17 individuals is likely number one). Both of these species—the cao vit gibbon and Tonkin snub nosed monkey—have received good news recently as new reserves in China and Vietnam have been created in part to aid their survival.


Working to save the 'living dead' in the Atlantic Forest, an interview with Antonio Rossano Mendes Pontes


(09/23/2009) The Atlantic Forest may very well be the most imperiled tropical ecosystem in the world: it is estimated that seven percent (or less) of the original forest remains. Lining the coast of Brazil, what is left of the forest is largely patches and fragments that are hemmed in by metropolises and monocultures. Yet, some areas are worse than others, such as the Pernambuco Endemism Centre, a region in the northeast that has largely been ignored by scientists and conservation efforts. Here, 98 percent of the forest is gone, and 70 percent of what remains are patches measuring less than 10 hectares. Due to this fragmentation all large mammals have gone regionally extinct and the small mammals are described by Antonio Rossano Mendes Pontes, a professor and researcher at the Federal University of Pernambuco, as the 'living dead'.


After declining 95% in 15 years, Saiga antelope begins to rebound with help from conservationists


(09/20/2009) In a decline on par with that suffered by the American bison in the Nineteenth Century, in the 1990s the saiga antelope of the Central Asian steppe plummeted from over one million individuals to 50,000, dropping a staggering 95 percent in a decade and a half. Since then new legislation and conservation measure have helped the species stabilize in some areas but in others the decline continues. Working for six years with the Saiga Conservation Alliance, Founding Member and Executive Secretary Elena Bykova has helped bring the species back from the very brink of extinction.


Saving the last megafauna of Malaysia, an interview with Reuben Clements


(09/15/2009) Reuben Clements has achieved one success after another since graduating from the National University of Singapore. Currently working in peninsular Malaysia, he manages conservation programs for the Endangered Malayan tiger and the Critically Endangered Sumatran Rhino with World Wildlife Fund. At the same time he has discovered three new species of microsnails, one of which was named in the top ten new species of 2008 (a BIG achievement for a snail) due to its peculiar shell which has four different coiling axes. ie7uhig


Community engagement is key to saving the rarest zebra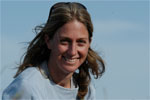 (09/14/2009) Efforts to protect the world's largest and rarest species of zebra — Grévy's Zebra (Equus grevyi) — hinge on engaging communities to lead conservation in their region, says a Kenyan conservationist. Belinda Low, Executive Director of the Nairobi-based Grevy's Zebra Trust, says her group's programs, which employ members of local communities as scouts and conservation workers, are helping maintain dialog between communities while providing new opportunities for education and employment. Grevy's Zebra Trust is working with communities to plan livestock grazing so that it can be used as a tool to replenish the land, rather than degrade it


Oil road transforms indigenous nomadic hunters into commercial poachers in the Ecuadorian Amazon


(09/13/2009) The documentary Crude opened this weekend in New York, while the film shows the direct impact of the oil industry on indigenous groups a new study proves that the presence of oil companies can have subtler, but still major impacts, on indigenous groups and the ecosystems in which they live. In Ecuador's Yasuni National Park—comprising 982,000 hectares of what the researchers call "one of the most species diverse forests in the world"—the presence of an oil company has disrupted the lives of the Waorani and the Kichwa peoples, and the rich abundance of wildlife living within the forest.


Slaughter of dolphins and whales begins in cove made famous by film

(09/09/2009) Japan Probe reports that the annual dolphin slaughter by fishermen in the Japanese town of Taiji has begun. The hunt was delayed by the presence of Japanese and foreign press in the cove during the first days when the hunt was supposed to begin.


Could DNA barcodes help fight the commercial wildlife trade? [warning: graphic image]

(09/08/2009) Illegal wildlife traders around the world may have a new enemy: DNA barcodes. These short genetic sequences could aid police and customs officials around the world in tracking the origin of confiscated bushmeat and other wildlife products.


Crowned sifaka population on the verge of local extinction: dispatch from the field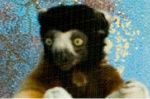 (09/08/2009) A small group of crowned sifaka lemurs Propithecus coronatus have been located in the corridor d'Amboloando-Dabolava, Miandrivazo district-Madagascar, but are immediately threatened with local extinction. The small, fragmented, and isolated forest shelters a group of only six adults and one baby. Interviews with local people revealed that once several groups of the species resided in the corridor, and even last year, about 20 individuals were still found there. However, within one year, the population dropped from 20 to 6 individuals.


Critically-endangered turtle seen in the wild for the first time by scientists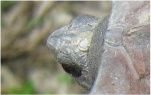 (09/03/2009) Scientists have stumbled on the Arakan forest turtle for the first time in the wild, according to a report by the Wildlife Conservation Society (WCS). One of the world's rarest turtles, the Arakan forest turtle was thought to be extinct for 86 years, before being discovered in an Asian food market in 1994. It has never before been observed in the wild by scientists. A team with WCS found five of the Critically Endangered turtles in a wildlife sanctuary in Myanmar (also known as Burma). The rarely-visited sanctuary was originally created to protect Asian elephants.


Last chance to save a 'singular beauty' of Asia: the shy soala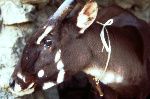 (09/03/2009) Only discovered in 1992, the reclusive and beautiful saola Pseudoryx nghetinhensis may soon vanish from the Earth, if rapid action isn't taken to save one of Asia's most enigmatic and rare mammals. Listed as Critically Endangered, the species has experienced a sharp decline since its discovery due largely to poaching. "The animal's prominent white facial markings and long tapering horns lend it a singular beauty, and its reclusive habits in the wet forests of the Annamites an air of mystery," says Barney Long, of the IUCN Asian Wild Cattle Specialist Group.


No killing yet as season begins for dolphin slaughter made famous by The Cove

(09/02/2009) Due to the new documentary The Cove, the town of Taiji, Japan is suddenly famous, or perhaps more aptly, infamous. Winner of the documentary award at the Sundance Film Festival, the film uncovers a cove in Taiji where over two thousand dolphins are slaughtered every year due to the billion dollar dolphin entertainment industry. Their dolphin's meat is then labeled as fish and given to children for school lunches, even though as top level predators the meat is heavily tainted with mercury.


World's largest bat threatened with extinction due to legal hunting


(08/25/2009) Under the current legal hunting rate scientists predict that the world's largest bat, the aptly-named large flying fox or Pteropus vampyrus, faces extinction in six to 81 years. Increasing the urgency to save the large flying fox is the vital role it plays as an ecosystem engineer (a species whose behavior can shape an ecosystem); the species maintains Southeast Asian forests by dispersing a wide variety of seeds over distances farther than most birds and other mammals.


Destruction worsens in Madagascar

(08/20/2009) Armed bands are decimating rainforest reserves in northeastern Madagascar, killing lemurs and intimidating conservation workers, despite widespread condemnation by international environmental groups.


Lion population in Kenya could disappear in 10 to 20 years

(08/20/2009) The Kenyan Wildlife Service recently announced that massive declines in lion population may lead to their disappearence from the region within less than 2 decades. Kenya currently has an estimated 2000 lions, but is losing the large cats at a rate of around 100 each year.


Appalling photos reveal lemur carnage in Madagascar [warning: graphic images]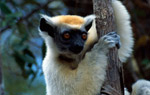 (08/20/2009) New pictures released by Conservation International depict a troubling development in Madagascar: the emergence of a commercial bushmeat market for lemurs. In the aftermath of a March coup that saw Madagascar's president replaced at gunpoint by the capital city's mayor, Madagascar's reserves — especially in the northern part of the country — were ravaged by illegal loggers. Armed bands, financed by foreign timber traders, went into Marojejy and Masoala national parks, harvesting valuable hardwoods including rosewood and ebonies. Without support from the central government — or international agencies that pulled aid following the coup — there was no one to stop the carnage. But now it emerges that timber wasn't the only target.


Idaho to allow 25 percent of its wolf population to be killed in one season

(08/19/2009) The state of Idaho has set a quota of 220 individuals for the wolf hunting season which begins on September 1st. If the quota a quarter of Idaho's estimated 880 wolves will be killed.


Florida announces python hunt following snake invasion

(07/16/2009) Florida has authorized a cull of Burmese pythons that have invaded the Everglades and other wetland areas, reports the Associated Press.


Indian tiger reserve no longer has tigers

(07/15/2009) Panna National Park, one of India's tiger reserves, no longer supports tigers, reports BBC News.


Rhino poaching rises sharply due to Asian demand for horns

(07/09/2009) Rhino poaching rates have hit a 15-year-high as a consequence of demand for horns for use in traditional medicine, according to new report published by the wildlife trade monitoring network TRAFFIC. Asia-based criminal gangs run the illegal trade.


War and conservation in Cambodia


(06/21/2009) The decades-long conflict in Cambodia devastated not only the human population of the Southeast Asian country but its biodiversity as well. The conflict led to widespread declines of species in the once wildlife-rich nation while steering traditional society towards unsustainable hunting practices, resulting in a situation where wildlife is still in decline in Cambodia, according to a new study from researchers with the World Wildlife Fund (WWF).


First captive bonobos released into the wild

(06/16/2009) A group of 17 orphaned bonobos are being released into the wild for the first time this month. Set free by the world's only bonobo sanctuary, Lola ya Bonobo in the Democratic Republic of Congo (DRC), the bonobos will be released into a 50,000 acre (20,000 hectare) forest where the species has been absent for years.


Another milestone in Afghanistan: listing of endangered species



(06/08/2009) Thirty-three species are included in Afghanistan's first-ever listing of protected wildlife. Well-known animals like the snow leopard, wolves, and brown bears received full legal protection from hunting and harvesting alongside lesser-known species like the paghman salamander, goitered gazelle, and Himalayan elm tree. The protected species list consists of twenty mammals, seven birds, four plants, one amphibian, and one insect.


Tropical East Asian forests under great threat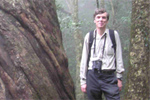 (06/02/2009) Tropical East Asia's rapid population growth and dramatic economic expansion over the past half century have taken a heavy toll on its natural resources. More than two-thirds of the region's original forest cover has been cleared or converted for agriculture and plantations, while its flora and fauna have suffered dearly from a burgeoning trade in wildlife products—several charismatic species have gone extinct as a direct consequence of human exploitation. Nevertheless tropical East Asia remains a top global priority for conservation, supporting up to a quarter of the world's terrestrial species.


New rainforest reserve in Congo benefits bonobos and locals



(05/25/2009) A partnership between local villages and conservation groups, headed up by the Bonobo Conservation Initiative (BCI), has led to the creation of a new 1,847 square mile (4,875 square kilometer) reserve in the Democratic Republic of Congo (DRC). The reserve will save some of the region's last pristine forests: ensuring the survival of the embattled bonobo—the least-known of the world's four great ape species—and protecting a wide variety of biodiversity from the Congo peacock to the dwarf crocodile. However, the Kokolopori Bonobo Reserve is worth attention for another reason: every step of its creation—from biological surveys to reserve management—has been run by the local Congolese NGO and villages of Kokolopori.


Conservation of Mexico's ungulate species explored

(05/25/2009) Nearly one third of the New World's 32 species of ungulates are found in Mexico, which serves as an important biological transition zone between temperate North America and tropical Central and South America. While few of these species are at risk of extinction, their ecological and economic importance makes them a significant conservation concern. As such, a special issue of Tropical Conservation Science, mongabay.com's open access journal, takes a closer look at Mexico's ungulates.


Vietnam's commercial wildlife farms threaten Asia's species


(05/22/2009) Commercial wildlife farms are not alleviating pressure on wild populations as claimed by proponents, but exacerbating the problem according to a new report by the Wildlife Conservation Society (WCS) and Vietnam's Forest Protection Department. Such farms, which rear snakes, turtles, crocodiles, tigers, monkeys, and other—often rare—species, are meant to provide customers throughout Southeast Asia with legally produced 'wild' meats and other products.


As wolves face the gun, flawed science taints decision to remove species from ESA


(05/07/2009) On Monday the gray wolf was removed from the Endangered Species Act (ESA) in Idaho and Montana, two states that have protected the wolf for decades. According to the federal government the decision to remove those wolf populations was based on sound conservation science—a fact greatly disputed in conservation circles. For unlike the bald eagle, whose population is still rising after being delisted in 1995, when the wolf is removed from the ESA it will face guns blazing and an inevitable decline.


Chimpanzee population plummets 90 percent in supposedly strong region

(05/06/2009) Chimp populations continue to decline in Africa. A new survey of our closest relatives in the Cote D'Ivoire found that the population fell from an estimated 8,000 to 12,000 individuals to a paltry 800 to 1,200, a decline that took place in less than twenty years.


New park in United Arab Emirates to protect rare mammals

(04/28/2009) With only 2,500 individuals in the wild, the Arabian tahr is certainly in need of the sanctuary just established by the United Arab Emirates. The country's first mountain reserve, Wadi Wurayah Fujairah covers 129 square kilometers (80 square miles).


Illegal hunting in Laos takes toll on wildlife


(04/20/2009) Deep in the rugged mountains of Nam Et-Phou Louey National Protected Area (NEPL) on the Laos–Vietnam border, men smoke cigarettes and talk in hushed voices as they tramp through the forest. Approaching a baited trap, they hear the frantic snarls of an ensnared tiger. The tiger hangs by its front foot, suspended by a cable attached to a tree. The men shoot and make quick work of the tiger, removing its bones but leaving some of its carcass, including parts of its pelt, behind. The real money is no longer in tiger skins, but bones: the 10 to 12 kilograms of bone harvested from the adult tiger will yield $12,000-$15,000 in a region where per capita income is around $400 a year. Though the authorities are able to trace the weapon shells back to their village and locals know of the hunters' haul, two years later the evidence has not been enough to hold the men accountable for their crimes.


Vanishing forest elephants are the Congo's greatest cultivators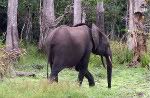 (04/09/2009) A new study finds that forest elephants may be responsible for planting more trees in the Congo than any other species or ghenus. Conducting a thorough survey of seed dispersal by forest elephants, Dr. Stephen Blake, formerly of the Wildlife Conservation Society (WCS) and now of the Mac Planck Institute for Ornithology, and his team found that forest elephants consume more than 96 species of plant seeds and can carry the seeds as far as 57 kilometers (35 miles) from their parent tree. Forest elephants are a subspecies of the more-widely known African elephant of the continent's great savannas, differing in many ways from their savanna-relations, including in their diet.


More than 300 gorillas butchered each year in the Republic of Congo

(03/27/2009) During 2008 and early 2009, Endangered Species International (ESI) conducted monitoring activities using undercover methods at key markets in the city of Pointe Noire, the second biggest city in Congo. Findings reveal that 95 percent of the illegal bushmeat sold originates from the Kouilou region about 100-150 km northwest to Pointe Noire where primary and unprotected rainforest still remains. The Kouilou region is one the last reservoirs of biodiversity and endangered animals in the area.


Frogs are an important food source for people in parts of Madagascar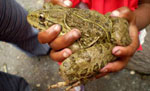 (03/23/2009) With its famous diversity of frog species, Madagascar has long been targeted by smugglers for the pet trade. While this threat is relatively well understood, less known is the domestic market for edible frogs. Writing in Tropical Conservation Science, researchers from the University of Aberdeen and institutions in Madagascar provide a glimpse into this activity.


Bushmeat hunting in Tanzania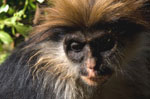 (03/23/2009) Bushmeat hunting constitutes the most immediate threat to wildlife populations in the Udzungwa Mountains of the Eastern Afromontane biodiversity hotspot in Tanzania. A new study, published in Tropical Conservation Science assesses the impact of hunting by comparing densities of mammalian species between the little hunted West Kilombero Scarp Forest Reserve, the medium-hunted Udzungwa Scarp Forest Reserve and the intensively hunted New Dabaga Ulangambi Forest Reserve.


Mama tree iguanas targeted by hunters as source of traditional medicine in Bolivia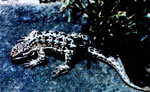 (03/23/2009) Harvesting of a Bolivian lizard for its purported healing powers is leading to its depletion, report researchers writing in Tropical Conservation Science. Erika De la Galvez Murillo and Luis F. Pacheco of the Universidad Mayor de San Andrés found that collection of the Andean Tree Iguana or "Jararank'o" (Liolaemus signifer), a lizard found on Bolivia's dry Altiplano, for use in traditional medicine reduced population by nearly half relative to unharvested sites. They note that the species may suffer increased mortality when dens are destroyed during harvesting since mother lizards — targeted by collectors for their size — care for their young.


Photo: critically endangered vulture saved from poisoning


(03/19/2009) Seven critically-endangered white-rumped vultures were found dead in Cambodia after feeding on the corpse of a poisoned buffalo. Two survivors however were also apart of the group. An adult and a juvenile that had fed on the poisoned buffalo were sick but alive. The pair was sent to a veterinary clinic in Phnom Penh to be cared for by staff from the Wildlife Conservation Society (WCS) and the Angkor Centre for Conservation of Biodiversity (ACCB).


Only one out of 91 antelope species is on the rise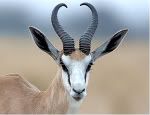 (03/04/2009) The springbok is the only antelope species whose population is on the rise, according to a new review by the Red List for the International Union for Conservation of Nature (IUCN). In addition, over a quarter of the antelopes, 25 species out of 91, are considered threatened with extinction. "Unsustainable harvesting, whether for food or traditional medicine, and human encroachment on their habitat are the main threats facing antelopes," says Dr Philippe Chardonnet, Co-Chair of the IUCN Antelope Specialist Group.


YouTube videos may be imperiling cuddly primate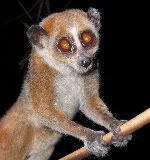 (02/24/2009) Many "cute" and "cuddly" species have gained attention and funds from conservation groups, since the public gravitates toward such attractive species. In fact, cuteness can sometimes mean the difference between conservation attention and extinction. However, for slow lorises being cute may be their downfall. Despite the fact that owning a slow loris as a pet or trading it is illegal in all range countries and "all countries where primates as pets are illegal," the species is still heavily trafficked, says Dr. Anna Nekaris, an anthropologist who specializes in slow-loris research at Oxford Brookes University. During the past few years videos of pet slow lorises have begun to appear on YouTube. Such videos often include comments from users who push misinformation about the slow loris's legality and aptitude as pets, raising concerns among conservationists that the videos encourage people to actively pursue the slow loris as a pet.


High ivory prices in Vietnam drive killing of elephants in Laos, Cambodia

(02/19/2009) Indochina's remaining elephants are at risk from surging ivory prices in Vietnam, according to a new report from the wildlife trade monitoring network TRAFFIC.


Giant population of lions could live war-torn region


(01/30/2009) The war-torn frontier between Uganda and the Democratic Republic of the Congo has prey to support more than 900 lions, but conservationists must act soon to protect the big cats from poaching and poisoning by livestock herders, report researchers writing in the journal Oryx. The study, which was conducted by Adrian Treves of the University of Wisconsin-Madison and colleagues from Wildlife Conservation Society and the Panthera Foundation, relied on aerial surveys of lion prey — buffalo, warthog, waterbuck and other ungulates — which were then used to estimate the region's potential lion population.



Page 1 | Page 2 | Page 3 | Page 4 | Page 5 | Page 6 | Page 7