News articles on herps

---
Mongabay.com news articles on herps in blog format. Updated regularly.





18,225 new species discovered in 2008

(05/27/2010) In the 2010 State of Observed Species researchers have announced that 18,225 living species were discovered in 2008. In addition, 2,140 new extinct species were discovered byway of fossils.


Children prioritize TV, video games over saving the environment

(05/18/2010) When asked to rank what was most important to them children across the world chose watching TV and playing video games ahead of saving the environment, according to an Airbus survey of 10,000 children, ages 5-18, from ten countries. Forty percent of children ranked watching TV and playing video games as most important to them, while 4 percent put 'saving the environment' as number one. Nine percent of the children said that protecting animals was most important to them.


Photos: more new species found in Indonesia's 'lost world'



(05/17/2010) The Foja Mountains on the Indonesian side of New Guinea have proven a biological treasure trove that just keeps spilling riches. Two-and-a-half years ago the region—dubbed Indonesia's 'lost world'—made news globally when researchers announced the discovery of a giant rat: five times the size of the familiar brown rat. New amphibians, birds, and insects have also been found during past expeditions in 2005 and 2007. A collaborative team of Indonesia and international researchers have since returned to the Foja Mountains and found more spectacular species.


Climate change devastating lizards worldwide: 20 percent estimated to face extinction



(05/13/2010) Lizards have evolved a variety of methods to escape predators: some will drop their tail if caught, many have coloring and patterning that blends in with their environment, a few have the ability to change their colors as their background changes, while a lot of them depend on bursts of speed to skitter away, but how does a lizard escape climate change? According to a new study in Science they don't. The study finds that lizards are suffering local extinctions worldwide due exclusively to warmer temperatures. The researchers conclude that climate change could push 20 percent of the world's lizards to extinction within 70 years.


A day to celebrate (and save) the world's amphibians: the 2nd Annual Save the Frogs Day



(04/28/2010) Friday, April 30th is for the frogs: educational programs, conservation walks with experts, frog leaping races, and the world's first protest to save frogs are all planned for the world's 2nd Annual Save the Frogs Day. Organized by the non-profit SAVE THE FROGS!, events are so far planned in 15 countries on every continent besides Antarctica—fittingly the only continent that lacks amphibians.


Photo: Fire-headed dragon discovered in Southeast Asia

(04/27/2010) Just weeks after scientists announced the discovery of a new monitor lizard in the Philippines, researchers have uncovered another unknown monitor inhabiting Southeast Asia. Described in Zootaxa, the new torch monitor (Varanus obor) is found only on the tiny island of Sanana, in the western Moluccan islands of Indonesia.


Environmentalists say President of Philippines not deserving of conservation award

(04/13/2010) Filipino environmentalists and religious leaders have expressed shock and anger that Gloria Macapagal-Arroyo, the President of the Philippines, has been chosen to receive a conservation award from the US Congress in Washington, DC today according to the Philippine Daily Enquirer.


Scientists: 60 million USD needed to gauge the global threat to biodiversity

(04/08/2010) One of the greatest barriers to saving the world's biodiversity is simply a lack of knowledge: to date less than 50,000 species have been surveyed by the IUCN Red List regarding their threat level, while the vast majority of the world's species are left unanalyzed especially fungi, plants, fish, reptiles, and insects and other invertebrates. To address this problem, some of the world's top biologists have proposed a 60-million US dollar program they dub the 'barometer of biodiversity' to gather a representative sample of all taxons.


Forgotten species: the subterranean Gekko gigante



(04/08/2010) Travelers to tropical destinations are likely familiar with the gecko. Clinging to walls and ceilings of buildings—sometimes staring down at you from the bedroom ceiling or glancing at you quizzically from the bathroom door—the small adhesive-footed lizard could be aptly described in some tropical areas as ubiquitous. Despite the apparent commonness of some species, geckos are delightful lizards with round wide eyes, a thick gripping tongue, and of course that amazing knack of seemingly defying gravity with specialized toe pads. But not all geckos are as easily found—or as common—as those hanging out, literally, in a jungle lodge. The Gekko gigante, also known as the Gigante narrow-disked gecko, has been little- noticed by the public. Even scientists know little about the lovely gray-and-blue gecko beyond the fact that it lays its eggs on cool moist cave walls in two Philippine Islands.


Photo: Fruit-eating dragon discovered in the Philippines

(04/07/2010) Scientists have discovered a new species of giant lizard in the unlikeliest of places: a highly populated, deforested landscape in the Philippines.


New blind snake discovery



(04/06/2010) Call them survivors: blindsnakes have been identified as one of the few groups of organisms that inhabited Madagascar when it broke from the Indian subcontinent around 100 million years ago. According to a new study in Biology Letters, blindsnakes not only survived the split of Madagascar and India, but likely traveled from Asia to Australia and Africa to South America on floating vegetation, the latter a journey that may have taken six months of drifting on ocean currents. "Blindsnakes are not very pretty, are rarely noticed, and are often mistaken for earthworms," says Blair Hedges of her subjects. "Nonetheless, they tell a very interesting evolutionary story."


New report finds millions of marine turtles killed by fisheries, not thousands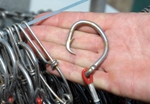 (04/06/2010) Humankind's appetite for seafood has had a bigger impact on the world's marine turtles than long thought. A new report by Conservation International (CI) in partnership with Duke University's Project GloBAL (Global By-catch Assessment of Long-lived Species) finds that in the past eighteen years it is likely millions of marine turtles have been killed as bycatch by the world's fisheries.


Once common tortoise from Madagascar will be 'extinct in 20 years'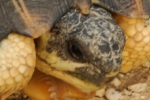 (04/05/2010) The radiated tortoise, once common throughout Madagascar, faces extinction within the next 20 years due to poaching for its meat and the illegal pet trade, according to biologists with the Turtle Survival Alliance (TSA) and the Wildlife Conservation Society (WCS). Returning from field surveys in southern Madagascar's spiny forest, they found regions without a single turtle. Locals said that armed bands of poachers were taking truckloads of tortoises to be sold in meat markets. The tortoise is also popular in the underground pet trade, although it is protected by CITES (Convention on International Trade in Endangered Species).


Photo: Camouflage expert discovered in Cambodia

(03/25/2010) Researchers have discovered a cryptic species of gecko in the Cardamom Mountains of Cambodia, reports Fauna & Flora International (FFI), a conservation group that operates in the region.


The Asian Animal Crisis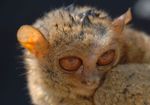 (03/18/2010) The United Nation declared 2010 as the International Year of Biodiversity (IYB). One of the goals of the IYB is to celebrate the achievements of the Convention of Biological Diversity signed by 192 countries since 1992. But what have we accomplished since 1992? Did we put an end to biodiversity loss? The truth is that there is not much to celebrate at all. Asia is a perfect example where the animal crisis and the loss of biodiversity have worsened over decades. The first question that should come to mind is: how many species have vanished in Asia because of human activities? Records of recently extinct species in Asia show 71 species that have disappeared in the wild. Examples include the Yunnan lake newt (Cynops wolterstorffi) from China, the Bonin thrush (Zoothera terrestris) from Japan, or the redtailed black shark (Epalzeorhynchos bicolor) from Thailand.


Secrets of the Amazon: giant anacondas and floating forests, an interview with Paul Rosolie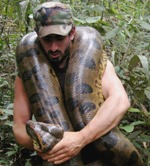 (03/10/2010) At twenty-two Paul Rosolie has seen more adventure than many of us will in our lifetime. First visiting the Amazon at eighteen, Rosolie has explored strange jungle ecosystems, caught anaconda and black caiman bare-handed, joined indigenous hunting expeditions, led volunteer expeditions, and hand-raised a baby giant anteater. "Rainforests were my childhood obsession," Rosolie told Mongabay.com. "For as long as I can remember, going to the Amazon had been my dream […] In those first ten minutes [of visiting], cowering under the bellowing calls of howler monkeys, I saw trails of leaf cutter ants under impossibly large, vine-tangled trees; a flock of scarlet macaws crossed the sky like a brilliant flying rainbow. I saw a place where nature was in its full; it is the most amazing place on earth."


Photos: Madagascar's wonderful and wild frogs, an interview with Sahonagasy



(03/03/2010) To save Madagascar's embattled and beautiful amphibians, scientists are turning to the web. A new site built by herpetologists, Sahonagasy, is dedicated to gathering and providing information about Madagascar's unique amphibians in a bid to save them from the growing threat of extinction. "The past 20 years have seen resources wasted because of a poor coordination of efforts," explains Miguel Vences, herpetologist and professor at the Technical University of Braunschweig. "Many surveys and reports have been produced that were never published, many tourists found and photographed amphibians but these photos were not made available to mapping projects, many studies carried out by Malagasy students did not make use of literature because it was not available."


Prehistoric snake gobbled-up dinosaur babies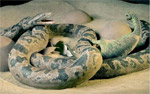 (03/02/2010) A fossilized snake has been discovered inside a titanosaur nest in India, leading researchers to conclude that the snake fed on newly-hatched dinosaur babies, rather than their eggs like modern snakes. Paleontologist and snake expert Jason Head says that the snake, known as Sanajeh indicus, lacked the wipe-jaws needed to swallow eggs, but just-hatched baby titanosaurs would have been perfect prey for the 3.5 meter (nearly 12 feet) long serpent. Titanosaurs belong to the sauropods, long-necked herbivorous dinosaurs which includes the world's largest animals to ever walk the land.


Common pesticide changes male frogs into females, likely devastating populations

(03/01/2010) One of the world's most popular pesticides, atrazine, chemically castrates male frogs and in some instances changes them into completely functionally females, according to a new study in the Proceedings of the National Academy of Sciences. The authors conclude that atrazine likely plays a large, but unsuspected role in the current global amphibian crisis.


Guyana bans gold mining in the 'Land of the Giants'



(03/01/2010) Guyana has banned gold dredging in the Rewa Head region of the South American country after pressure from Amerindian communities in the area. A recent expedition to Rewa Head turned up unspoiled wilderness and mind-boggling biodiversity. The researchers, in just six weeks, stumbled on the world's largest snake (anaconda), spider (the aptly named goliath bird-eating spider), armadillo (the giant armadillo), anteater (the giant anteater), and otter (the giant otter), leading them to dub the area 'the Land of the Giants'. "During our brief survey we had encounters with wildlife that tropical biologists can spend years in the field waiting for. On a single day we had two tapirs paddle alongside our boat, we were swooped on by a crested eagle and then later charged by a group of giant otters."


Savior of endangered crocodiles dies of malaria

(02/25/2010) Crocodile-expert and conservationist, Dr. John Thorbjarnarson, died of falciparum malaria in India on February 14th at the age of fifty-two. While many conservationists work with publicly popular animals like tigers and whales, Thorbjarnarson's passion was for crocodiles. A Senior Conservation Scientist with the Wildlife Conservation Society (WCS), Thorbjarnarson proved instrumental in saving both the Orinoco crocodile and the Chinese crocodile from extinction.


Extinct animals are quickly forgotten: the baiji and shifting baselines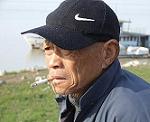 (02/23/2010) In 2006 a survey in China to locate the endangered Yangtze River dolphin, known as the baiji, found no evidence of its survival. Despondent, researchers declared that the baiji was likely extinct. Four years later and the large charismatic marine mammal is not only 'likely extinct', but in danger of being forgotten, according to a surprising new study 'Rapidly Shifting Baselines in Yangtze Fishing Communities and Local Memory of Extinct Species' in Conservation Biology. Lead author of the study, Dr. Samuel Turvey, was a member of the original expedition in 2006. He returned to the Yangtze in 2008 to interview locals about their knowledge of the baiji and other vanishing megafauna in the river, including the Chinese paddlefish, one of the world's largest freshwater fish. In these interviews Turvey and his team found clear evidence of 'shifting baselines': where humans lose track of even large changes to their environment, such as the loss of a top predator like the baiji.


Where two worlds collide: visiting Tabin Wildlife Reserve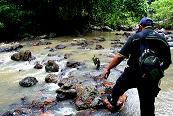 (02/21/2010) The vehicle stopped on the way into Tabin Wildlife Reserve as a troupe of pig-tailed macaques began making their way across the road. In a flash a domestic dog, which may or may not have been 'ownerless', ambushed the group. Chaos erupted as the big predator fell upon the community. As quickly as it began it was all over and the dog was rushing over with an infant monkey in its mouth, leaving the macaques' screeching out their helplessness. As my uncustomary welcome to Tabin Wildlife Reserve shows: the park is a meeting of two worlds. On the left side of the road leading into the reserve is a massive oil palm plantation, on the right is the rainforest and the many species the reserve protects. Tabin, therefore, gives the visitor a unique up-close view of the debate raging in Borneo and throughout much of Southeast Asia over conservation and environment versus oil palm plantations.


Forgotten Species: the fiery Luristan Newt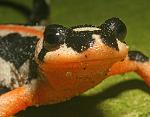 (02/08/2010) The salamander was a mythical creature before it was a real one: the word salamander means a legendary lizard that both survived-in and could extinguish fire. A creature that the Ancient Greeks, including Aristotle, appeared to readily believe in. No one knows how the term salamander transferred from a mythical fire-dwelling monster to the small amphibious animals it applies to today, but I have a theory. Perhaps the sight of salamanders like Luristan newt—charcoal-black and flame-orange—caused people in the seventeenth century to lend the name of myth to the taxa.


Pet dealer won't regain custody of 26,000 animals seized during raid

(02/02/2010) U.S. Global Exotics, an exotic pet dealer accused of animal cruelty and linked with a notorious wildlife smuggler based in Malaysia, will not be getting back of the 26,000 animals seized from their facility during a raid on December 15th, reports the Star-Telegram.


Photos: New tropical frog undergoes remarkable transformation



(02/01/2010) Nature never runs out of surprises. Exploring Sudest Island off of Papua New Guinea, researchers discovered a new species of frog that drastically changes its appearance from juvenile to adulthood, a transformation that has never been seen in another frog.The new species, named Oreophryne ezra, is shiny black with bright yellow spots. Yet when it matures, the frog becomes rose-colored and even its eyes change from black to blue.


Coup leaders sell out Madagascar's forests, people


(01/27/2010) Madagascar is renowned for its biological richness. Located off the eastern coast of southern Africa and slightly larger than California, the island has an eclectic collection of plants and animals, more than 80 percent of which are found nowhere else in the world. But Madagascar's biological bounty has been under siege for nearly a year in the aftermath of a political crisis which saw its president chased into exile at gunpoint; a collapse in its civil service, including its park management system; and evaporation of donor funds which provide half the government's annual budget. In the absence of governance, organized gangs ransacked the island's biological treasures, including precious hardwoods and endangered lemurs from protected rainforests, and frightened away tourists, who provide a critical economic incentive for conservation. Now, as the coup leaders take an increasingly active role in the plunder as a means to finance an upcoming election they hope will legitimize their power grab, the question becomes whether Madagascar's once highly regarded conservation system can be restored and maintained.


Natural rafts carried Madagascar's unique wildlife to its shores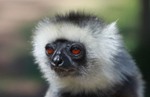 (01/20/2010) Imagine, forty million years ago a great tropical storm rises up on the eastern coast of Africa. Hundreds of trees are blown over and swept out to sea, but one harbors something special: inside a dry hollow rests a small lemur-like primate. Currents carry this tree and its passenger hundreds of miles until one gray morning it slides onto a faraway, unknown beach. The small mammal crawls out of its hollow and waddles, hungry and thirsty, onto the beach. Within hours, amid nearby tropical forests, it has found the sustenance it needs to survive: in a place that would one day be named Madagascar.


Photos: park in Ecuador likely contains world's highest biodiversity, but threatened by oil



(01/19/2010) In the midst of a seesaw political battle to save Yasuni National Park from oil developers, scientists have announced that this park in Ecuador houses more species than anywhere else in South America—and maybe the world. "Yasuní is at the center of a small zone where South America's amphibians, birds, mammals, and vascular plants all reach maximum diversity," Dr. Clinton Jenkins of the University of Maryland said in a press release. "We dubbed this area the 'quadruple richness center.'"


Photos: expedition in Ecuador reveals numerous new species in threatened cloud forest



(01/14/2010) An expedition into rainforests on Ecuador's coast by Reptile & Amphibian Ecology International (RAEI) have revealed a number of possible new species including a blunt-snouted, slug-eating snake; four stick insects; and up to 30 new 'rain' frogs. The blunt-snouted snake, which feeds on gastropods like slugs, is especially interesting, as its closest relative is in Peru, 350 miles away. In addition, a fifteen-year-old volunteer with the organization found a snake that specializes on snails. The researchers are unsure of this is a new species: the closest similar snake is 600 miles away in Panama.


World of Avatar: in real life



(01/13/2010) A number of media outlets are reporting a new type of depression: you could call it the Avatar blues. Some people seeing the new blockbuster film report becoming depressed afterwards because the world of Avatar, sporting six-legged creatures, flying lizards, and glowing organisms, is not real. Yet, to director James Cameron's credit, the alien world of Pandora is based on our own biological paradise—Earth. The wonders of Avatar are all around us, you just have to know where to look.


Starving hyenas kill and eat 12-foot-long python during drought

(01/05/2010) Members with the conservation group Lion Guardians stumbled on a rare site in the Amboseli area of Kenya recently: six hyenas and a number of jackals were attacking and eating a 12-foot-long python. On their blog at WildlifeDirect, Lion Guardians describe the attack: "[the hyenas and jackals] tore into its body from the back, and were taking their share while the upper part of the python was still alive! The Lion Guardian team was shocked and surprised at the same time, having never seen anything like it before."


Gone: a look at extinction over the past decade



(01/03/2010) No one can say with any certainty how many species went extinct from 2000-2009. Because no one knows if the world's species number 3 million or 30 million, it is impossible to guess how many known species—let alone unknown—may have vanished recently. Species in tropical forests and the world's oceans are notoriously under-surveyed leaving gaping holes where species can vanish taking all of their secrets—even knowledge of their existence—with them.


Bridge development in Kalimantan threatens rainforest, mangroves, and coral reef



(01/03/2010) Balikpapan Bay in East Kalimantan is home to an incredible variety of ecosystems: in the shallow bay waters endangered dugong feed on sea grasses and salt water crocodiles sleep; along the bay proboscis monkeys leap among mangroves thirty meters tall and Irrawaddy dolphins roam; beyond the mangroves lies the Sungai Wain Protection forest; here, the Sunda clouded leopard hunts, sun bears climb into the canopy searching for fruits and nuts, and a reintroduced population of orangutans makes their nests; but this wilderness, along with all of its myriad inhabitants, is threatened by a plan to build a bridge and road connecting the towns of Penajam and Balikpapan.


Uninhabited tropical island paradise seeks REDD funding to save it from loggers

(12/17/2009) Tetepare may be one of the last tropical island paradises left on earth. Headhunting and a mysterious illness drove its original inhabitants from the island two hundred years ago, making Tetepare today the largest uninhabited island in the tropical Pacific. The 120 square kilometer island (46 square miles), long untouched by industry or agriculture, is currently threatened by logging interests. However, the island is not without champions: in 2002 descendents of the original inhabitants of Tetepare formed the Tetepare Descendents Association (TDA) to preserve the island. Recently they have teamed up with the Solomon Islands Government and the Solomon Islands Community Conservation Partnership to develop financing through REDD.


Extinctions on the rise in the Galapagos: fishing and global warming devastating islands' species



(12/03/2009) We may never see again the Galapagos black-spotted damselfish, the beautiful 24-rayed sunstar, or the Galapagos stringweed. These species from Galapagos waters may all very well be extinct. Other species are on the brink, such as the Galapagos penguin and the Floreana cup coral. A new report in Global Change Biology reveals that in just a matter of decades, overfishing and climate change has devastated the Galapagos' unique and famous ecosystems.


Not just the polar bear: ten American species that are feeling the heat from global warming

(12/01/2009) A new report, America's Hottest Species, highlights a variety of American wildlife that are currently threatened by climate change from a small bird to a coral reef to the world's largest marine turtle.


Guyana expedition finds biodiversity trove in area slated for oil and gas development, an interview with Robert Pickles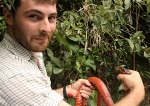 (11/29/2009) An expedition deep into Guyana's rainforest interior to find the endangered giant river otter—and collect their scat for genetic analysis—uncovered much more than even this endangered charismatic species. "Visiting the Rewa Head felt like we were walking in the footsteps of Wallace and Bates, seeing South America with its natural density of wild animals as it would have appeared 150 years ago," expedition member Robert Pickles said to Mongabay.com.


Photo of new chameleon species discovered in Tanzania

(11/23/2009) Researchers have discovered a new species of chameleon in southern Tanzania.


Extinct goat was "similar to crocodiles"


(11/16/2009) It sounds like something out of Greek mythology: a half-goat, half-reptilian creature. But researchers have discovered that an extinct species of goat, the Balearic Island cave goat or Myotragus balearicus, survived in nutrient-poor Mediterranean islands by evolving reptilian-specific characteristics. The goat, much like crocodiles, was able to grow at flexible rates, stopping growth entirely when food was scant. This adaptation—never before seen in a mammal—allowed the species to survive for five million years before being driven to extinction only 3,000 years ago, likely by human hunters.


DNA uncovers nearly extinct Siamese crocodiles in captivity

(11/15/2009) The Critically Endangered Siamese crocodile, once believed to be extinct in the wild, received some uplifting news this week. DNA testing of 69 rescued crocodiles at Phnom Tama Wildlife Rescue Center (PTWRC) in Cambodia found 35 purebred Siamese crocodiles.


Reptiles underrepresented on the IUCN Red List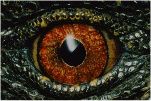 (11/04/2009) Currently there are an estimated nearly 9,000 reptiles in the world, while the International Union for Conservation of Nature (IUCN) Red List has assessed all of the world's described mammals, birds, and amphibians, reptiles have yet to be fully assessed, leaving herpetologists with an unclear picture of how reptiles are faring in the world. Currently, 1,677 reptiles have been assessed (less than 20 percent of the total number of reptile species known) with 293 added this year.


The Yangtze River may have lost another inhabitant: the Chinese paddlefish

(10/22/2009) In December of 2006 it was announced that the Yangtze River dolphin, commonly known as the baiji, had succumbed to extinction. The dolphin had survived on earth for 20 million years, but the species couldn't survive the combined onslaught of pollution, habitat loss, boat traffic, entanglement in fishing hooks, death from illegal electric fishing, and the construction of several massive dams. Now, another flagship species of the Yangtze River appears to have vanished.


Scientists uncover mystery of how frog plague kills its victims

(10/22/2009) One hundred and twenty species of frogs are reported to have gone extinct since 1980 (although the number is likely even higher). While devastated by habitat loss, pollution, and climate change, a baffling disease may be the biggest factor behind the alarming extinctions of frogs. Called chytridiomycosis, the disease is caused by the microscopic fungus Batrachochytrium dendrobatidis which kills its tiny victims indiscriminately.


Present day tropical plant families survived in warmer, wetter tropics 58 million years ago


(10/18/2009) Fifty eight million years ago the tropical rainforests of South America shared many similarities with today's Neotropical forests, according to research published in the Proceedings of the National Academy of Sciences. Looking at over 2,000 fossils in Colombia from one of the world's largest open pit coal mines, scientists were able to recreate for the first time the structure of a long vanished rainforest. One inhabited by a titanic snake, giant turtles, and crocodile-like reptiles.


New killer snake invades Florida

(09/22/2009) A new invasive python in Florida may be worse than the species already causing ecological havoc across the Everglades, reports the Miami Herald.


Employing dogs to save endangered species and places, an interview with Megan Parker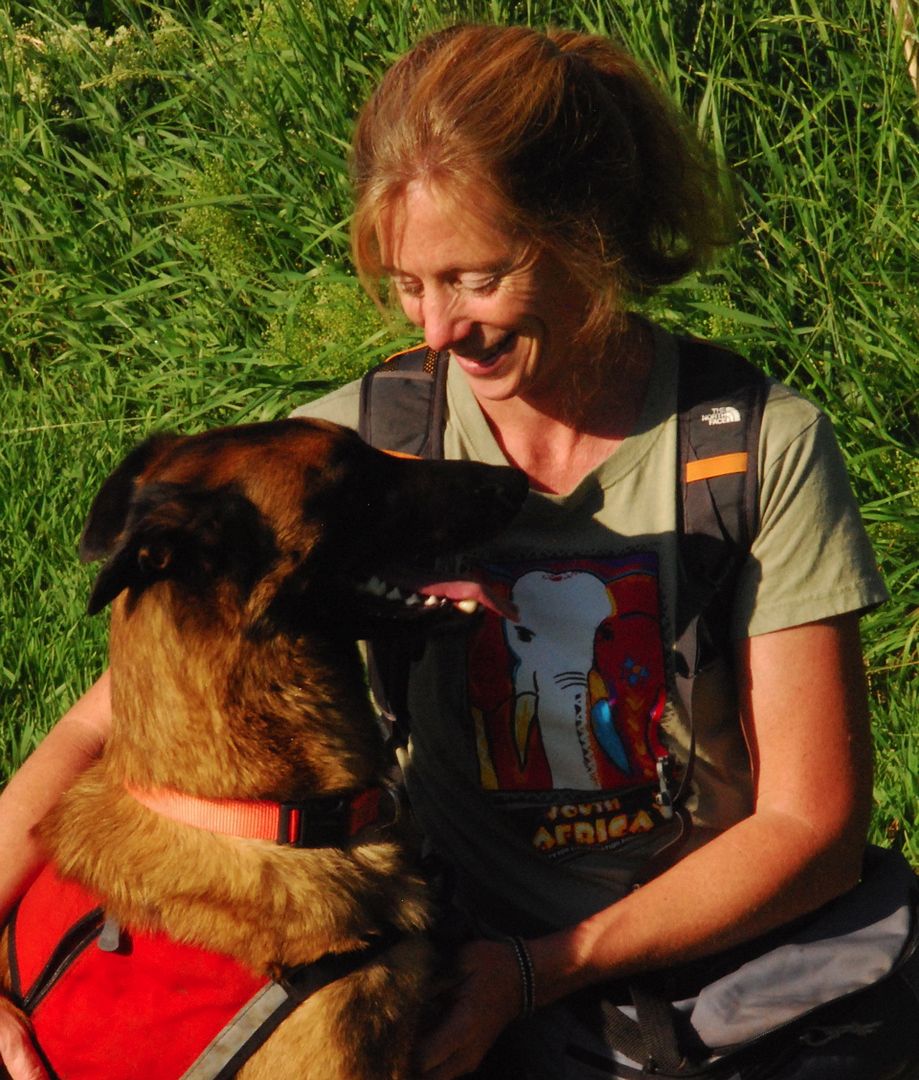 (09/21/2009) For millennia dogs have been helpers to humans: they have herded and protected livestock, pulled sleds, hunted game, led the blind, located people after disasters, and sniffed out drugs. Now a new occupation can be added: conservation aide. Working Dogs for Conservation (WDC) was begun by Megan Parker in 2000: the idea, to use dogs' impeccable scent capabilities for conservation initiatives, appears so logical and useful when Parker talks about it, one is surprised it took environmentalists so long to realize the potential of dogs.


Photos: new gecko discovered on bizarre and beautiful Socotra island



(09/10/2009) Lying in the Indian Ocean half way between Somalia and Yemen, the strange island archipelagos of Socotra offer a bewildering array of life found no where else on Earth. Thirty seven percent of its plant species, ninety percent of its reptiles, and ninety-five percent of its snail species are endemic. Now biologists can add a new species to this list. Italian researchers unraveled the mystery of a gecko named Hemidactylus inintellectus. Inintellectus translates to 'misunderstood', since the gecko, which is common on the island, was consistently confused with other species.


South Korea's frogs have avoided amphibian crisis so far, an interview with Pierre Fidenci



(09/09/2009) Frogs are on the edge. Blasted by habitat loss, pollution, and a terrible disease, the chytrid fungus, species are vanishing worldwide and those that remain are clinging to existence, rather than thriving. However, an interview with Pierre Fidenci, President of Endangered Species International (ESI), proves that there are still areas of the world where amphibians remain in abundance. South Korea is not a country that is talked about frequently in conservation circles. Other nations in the region attract far more attention, such as Malaysia and Indonesia. But it was just this neglect that drove Pierre Fidenci to visit the nation and survey the amphibians there.


New species everywhere in Papua New Guinea's 'lost' volcano


(09/07/2009) A five week expedition into a remote extinct volcano has uncovered a treasure trove of new species in Papua New Guinea, including what may be the world's largest rat, a fanged frog, and a grunting fish. In all the expedition estimates it may have found around forty species unknown to science. The expedition was undertaken by a BBC film crew and scientists in January. Local trackers led them into the unexplored jungle, hidden beneath the Bosavi volcano's 2,800 meter summit. Six months prior to arrival, fields of spinach and sweet potato were planted to feed the expedition in such a remote area.



Page 1 | Page 2 | Page 3 | Page 4 | Page 5 | Page 6 | Page 7 | Page 8 | Page 9 | Page 10