News articles on happy-upbeat environmental

---
Mongabay.com news articles on happy-upbeat environmental in blog format. Updated regularly.





Agreement reached at biodiversity summit

(10/29/2010) Delegates meeting in Nagoya, Japan, at the 10th Conference of the Parties (COP10) of the Convention on Biological Diversity (CBD) today agreed to take new steps to halt the global decline of biodiversity.


Island nation announces Ukraine-sized sanctuary for whales and dolphins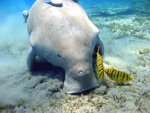 (10/24/2010) Dolphins, whales, and dugongs will be safe from hunting in the waters surrounding the Pacific nation of Palau. At the Convention on Biological Diversity (CBD) in Nagoya, Japan, Palau's Minister of the Environment, Natural Resources and Tourism, Harry Fritz, announced the establishment of a marine mammal sanctuary covering over 230,000 square miles (60,000 square kilometers) of the nation's waters, an area the size of Mongolia.


Colombian marine reserve receives top honors at global biodiversity meeting

(10/20/2010) Coralina, a Colombian government agency that established the Seaflower Marine Protected Area (MPA) with local community involvement, is being heralded today by the Convention on Biological Diversity (CBD) in Nagoya, Japan. Proving that conservation and sustainable economic opportunities can go hand-in-hand, Coralina was instrumental in creating a marine park that protects nearly 200 endangered species while providing sustainable jobs for local people in the Western Caribbean Colombian department of Archipelago of San Andrés, Old Providence and Santa Catalina. Coralina was one of over 1,000 agencies and organizations that are apart of the Countdown 2010 program, which highlights effective action to save species at the CBD.


New Google wind project moves clean energy forward in US

(10/12/2010) While the US has fallen far behind China and Europe in clean energy power, an announcement by Google today brings hope to green energy backers. Google is putting its considerable name and a lot of cash behind a $5 billion energy transmission line that would link up proposed wind turbines off the US's East Coast to consumers.


Farms in the sky, an interview with Dickson Despommier


(10/12/2010) To solve today's environmental crises—climate change, deforestation, mass extinction, and marine degradation—while feeding a growing population (on its way to 9 billion) will require not only thinking outside the box, but a "new box altogether" according to Dr. Dickson Despommier, author of the new book, The Vertical Farm. Exciting policy-makers and environmentalists, Despommier's bold idea for skyscrapers devoted to agriculture is certainly thinking outside the box.


Can 'boutique capitalism' help protect the Amazon?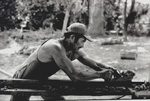 (10/11/2010) Most companies talk green, but few—almost none in fact—actually walk the walk. Sustainable design company, Ecostasy, not only walks the walk, but actually seeks out among the most challenging places to work: the imperiled Brazilian Amazon. Specializing in hand-crafted products by indigenous groups—such as jewelry, pots, and furniture—Ecostasy seeks to balance smart economics, environmental protection, and community development. Make no mistake, however, Ecostasy is not a non-profit, but a rare and refreshing example of a company truly dedicated to changing the world for the better. "In my mind, a virtuous company does not compromise ethical principles for economic interests. For me, being ethical is comprised of conducting oneself with honesty and responsibility to one's constituencies (customers, employees, suppliers), society and the environment," Katherine Ponte, founder of Ecostasy, told mongabay.com in an interview.


Citizens of 188 countries challenge leaders on climate change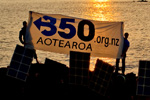 (10/11/2010) As world leaders continue to fumble a coherent, rapid, and comprehensive response to climate change, citizens from around the world yesterday sent a message to inert politicians by participating in over 7,300 events against climate change, according to 350.org, the head organizer of the day dubbed the 'Global Work Party'. "The fossil fuel industry may have thought that the collapse of the Copenhagen talks and its victory in the U.S. Congress were the final word—that people would give up in discouragement," said, Bill McKibben, founder of 350.org, so-called because 350 parts per millions (ppm) is the 'safe' amount of carbon in the atmosphere according to many scientists. Currently the concentration is around 390 ppm.


Photos: 200 new species discovered in 60-day expedition in New Guinea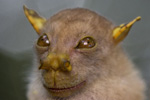 (10/06/2010) A 2009 expedition to Papua New Guinea proves once again that the island-nation is as diverse in life as it is in human cultures. It took researchers with Conservation International (CI) and the local Institute for Biological Research (IBR) just two months to uncover a startling 200 new species: averaging more than 3 a day in the remote Nakanai Mountains and Muller Range rising from the island of New Britain, a part of Papua New Guinea. Half of the new species were spiders, but the team also found two new mammals, nine new plants, two dozen frogs, and multitude of insects. Most surprising was the discovery of at least two species so unique that they are likely to be assigned their own genus.


Photo: six new endangered tiger cubs at the Bronx Zoo

(09/30/2010) Six new tiger cubs are making their first public appearance at the Bronx Zoo, reports the Wildlife Conservation Society (WCS).


Discovery of new population boosts almost-extinct Colombian bird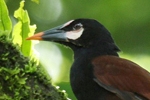 (09/28/2010) The Baudo oropendola (Psarocolius cassini) has gone from less than a dozen known individuals to nearly a hundred due to the discovery of two new colonies in northwestern Colombia by local conservation group, Fundación ProAves. However, the new colonies are located in an unprotected area currently being impacted by deforestation. George Fenwick, president of American Bird Conservancy which focuses on bird conservation, said in a press release that his organization "is thrilled to have helped fund the research expedition that led to this stunning discovery of these two new colonies of this rare bird. Now we need to work with ProAves to conserve and protect them."


Indonesia is the 3rd largest GHG emitter but reducing deforestation offers big opportunity, says government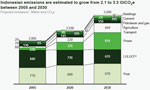 (09/28/2010) Indonesia's greenhouse gas emissions reached 2.1 billion tons of carbon dioxide in 2005, making it the world's third largest emitter of greenhouse gases, but offering opportunities to substantially reduce emissions through forest conservation, reduced use of fire, protection of peatlands, and better forest management, reports a series of studies released earlier this month by the country's National Climate Change Council (DNPI).


Free entrance to national parks this Saturday

(09/23/2010) This Saturday, Sept 25, the National Park Service is offering free access to 392 national parks to commemorate National Public Lands Day, reports the America's Great Outdoors Campaign, a community-based conservation awareness effort.


Another food goliath falls to palm oil campaign


(09/22/2010) One of the world's biggest food makers, General Mills, has pledged to source only sustainable and responsible palm oil within five years time. With this announcement, General Mills becomes only the most recent food giant to pledge to move away from problematic sources of palm oil, which is used in everything from processed foods to health and beauty products. Nestle made a similar pledge earlier this year after a brutalizing social media campaign that lasted for months while Unilever, the world's biggest palm oil buyer, has been working closely with green groups for years.


Photos: 'Lost amphibian' search makes good: three 'extinct' species rediscovered

(09/22/2010) A search for 100 of the world's 'lost amphibians'—unseen for decades and in many cases supposed extinct—have turned up three species so far, one of which hasn't been recorded since the Nazis were bombing London. The lost amphibian expeditions, formed by Conservation International (CI) and the IUCN Amphibian Specialist Group (ASG), have found surviving populations of the cave splayfoot salamander (Chiropterotriton Mosaueri) in Mexico, the Mount Nimba reed frog (Hyperolius Nimbae) in the Ivory Coast, and the Omaniundu reed frog (Hyperolius sankuruensis) from the Democratic Republic of Congo.


New ape species uncovered in Asia

(09/21/2010) Discovering a species unknown to science is a highlight of any biologist's career, but imagine discovering a new ape? Researchers with the German Primate Center (DPZ) announced today the discovery of a new species of ape in the gibbon family, dubbed the northern buffed-cheeked gibbon (Nomascus annamensis), according to the AFP. The new species was discovered in rainforests between the borders of Vietnam, Laos, and Cambodia: an area that contains a number of gibbon species.


Tigers discovered living on the roof of the world

(09/20/2010) A BBC film crew has photographed Bengal tigers, including a mating pair, living far higher than the great cats have been documented before. Camera traps captured images and videos of tigers living 4,000 meters (over 13,000 feet) in the tiny Himalayan nation of Bhutan.


Crystal-clear river becomes first in Madagascar to wins Ramsar protected status

(09/20/2010) The Nosivolo river and its watershed has become Madagascar's first Ramsar site, reports Conservation International.


Brazil's cerrado wins protection, but will it be enough to save the wildlife-rich grassland?

(09/15/2010) Brazil announced a plan to protect the cerrado, the vast woody savanna that covers 20 percent of the country but has become the nation's biggest single source of carbon emissions due to conversion for agriculture and cattle pasture, reports Brazil's Ministry of the Environment.


Indigenous tribes, ranchers team to battle Amazon fires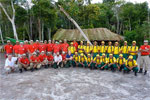 (09/14/2010) Facing the worst outbreak of forest fires in three years, cattle ranchers and indigenous tribesmen in the southern Amazon have teamed up to extinguish nearly two dozen blazes over the past three months, offering hope that new alliances between long-time adversaries could help keep deforestation rates in the Brazilian Amazon on a downward trajectory.


Population of Asia's rarest waterbird 30% higher than previously thought

(09/13/2010) A record-breaking 429 White-shouldered Ibis (Pseudibis davisoni) were recorded in a new survey in Cambodia, dramatically expanding the known global population of the critically endangered bird species, reports BirdLife International.


Environmentalists win decades-long war with logger in Tasmania

(09/10/2010) Gunns Limited, an Australian logging company, that has been engaged in a long-running battle with environmentalists over the firm's cutting of old-growth forests on Tasmania, conceded defeat Thursday, reports the Environment News Service.


Prince Charles calls for massive rainforest protection project in Africa

(09/10/2010) Prince Charles announced plans to protect an area of African rainforest the size of Wales, reports The Telegraph.


Peru's rainforest highway triggers surge in deforestation, according to new 3D forest mapping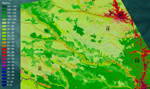 (09/06/2010) Scientists using a combination of satellite imagery, airborne-laser technology, and ground-based plot surveys to create three-dimensional high resolution carbon maps of the Amazon rainforest have documented a surge in emissions from deforestation and selective logging following the paving of the Trans-Oceanic Highway in Peru. The study, published this week in the early edition of the Proceedings of the National Academy of Sciences, reveals that selective logging and other forms of forest degradation in Peru account for nearly a third of emissions compared to deforestation alone.


Vultures rebound in Cambodia; only Asian country with rising population

(09/02/2010) The number of threatened vultures in Cambodia is on the rise according to a new survey by Wildlife Conservation Society (WCS) and other members of the Cambodia Vulture Conservation Project.


Amazon deforestation falls significantly in 2010, according to preliminary data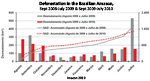 (08/31/2010) Deforestation in the Brazilian Amazon is down significantly since last year, according to preliminary estimates released by Brazil's National Institute for Space Research (INPE) and Imazon, a Brazil-based NGO that tracks forest loss and degradation across the Amazon. Analysis of NASA MODIS data by Imazon found some 1,488 square kilometers of forest were cleared during the 12 months ended July 31, 2010, down 16 percent from the same period last year, when 1,766 square kilometers were deforested. Meanwhile analysis by INPE shows an even steeper drop from 4,375 square kilometers in August 2008 through July 2009 to 2,296 square kilometers in the current period, a decline of 48 percent. The discrepancy between INPE's and Imazon's estimates results from differences in how deforestation is tracked.


Could camera traps save wildlife worldwide?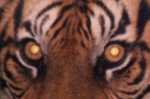 (08/31/2010) It's safe to say that the humble camera trap has revolutionized wildlife conservation. This simple contraption—an automated digital camera that takes a flash photo whenever an animal triggers an infrared sensor—has allowed scientists to collect photographic evidence of rarely seen, and often globally endangered species, with little expense and relative ease—at least compared to tromping through tropical forests and swamps looking for endangered rhino scat . Now researchers with the Wildlife Conservation Society (WCS) and the Zoological Society of London (ZSL) are taking the utility of the camera trap one step further: a study in Animal Conservation uses a novel methodology, entitled the Wildlife Picture Index (WPI), to analyze population trends of 26 species in Bukit Barisan Selatan National Park on the Indonesian island of Sumatra. While the study found a bleak decline in species, it shows the potential of camera traps for moving conservation forward since it marks the first time researchers have used camera traps to analyze long-term population trends of multiple species.


Photos: Asia's tiniest frog discovered living inside carnivorous plants in Borneo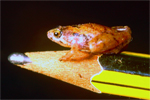 (08/25/2010) One of the world's smallest frogs has been discovered living inside carnivorous plants in Borneo, reports Conservation International, a conservation group that is jointly supporting a campaign with IUCN to search for some of the world's 'lost amphibians.' The species, described in Zootaxa by Indraneil Das and Alexander Haas of the Institute of Biodiversity and Environmental Conservation at the Universiti Malaysia Sarawak and Biozentrum Grindel und Zoologisches Museum of Hamburg, is named Microhyla nepenthicola after the plant in which is was found, Nepenthes ampullaria, a species of pitcher plant from Malaysian Borneo.


India blocks 'Avatar' mining project that threatened tribe

(08/24/2010) A controversial plan to construct a bauxite mine on indigenous lands in the Indian state of Orissa has been canceled by the country's environment ministry. The scheme had been opposed by a wide range of human rights and environmental groups, which likened the mine to India's Avatar for its potential damage. An earlier mine, run by the same company — Vedanta — caused pollution, adversely affected crops, and caused social upheaval.


Indonesia gets first $30M from Norway under $1B forest deal

(08/19/2010) Norway has agreed to transfer an initial $30 million to Indonesia under its $1 billion REDD+ (reducing emissions from deforestation and forest degradation) partnership with the Southeast Asian country.


Golden toad saved from brink of extinction

(08/17/2010) One hundred Kihansi Spray Toads have been flown to their native Tanzania after a close brush with extinction, reports the Wildlife Conservation Society (WCS).


Could biochar save the world?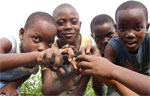 (08/16/2010) Biochar—the agricultural application of charcoal produced from burning biomass—may be one of this century's most important social and environmental revolutions. This seemingly humble practice—a technology that goes back thousands of years—has the potential to help mitigate a number of entrenched global problems: desperate hunger, lack of soil fertility in the tropics, rainforest destruction due to slash-and-burn agriculture, and even climate change. "Biochar is a recalcitrant form of carbon that will stay almost entirely unaltered in soils for very long periods of time. So you can sequester carbon in a simple, durable and safe way by putting the char in the soil. Other types of carbon in soils rapidly turn into carbon dioxide. Char doesn't," managing director of the Biochar Fund, Laurens Rademakers, told mongabay.com in a recent interview.


U.S. signs debt-for-nature swap with Brazil to protect forests

(08/13/2010) The United States will cut Brazil's debt payments by $21 million under a debt-for-nature that will protect the Latin American country's endangered Atlantic Rainforest (Mata Atlantica), Caatinga and Cerrado ecosystems.


Logged forests retain considerable biodiversity in Borneo providing conservation opportunity


(08/12/2010) A new study in the Proceedings of the Royal Society B finds that forests which have undergone logging in the past, sometimes even twice, retain significant levels of biodiversity in Borneo. The researchers say these findings should push conservationists to protect more logged forests from being converted into oil palm plantations where biodiversity levels drop considerably and endangered species are almost wholly absent. Given that much of Borneo's forests have been logged as least once, these long-dismissed forests could become a new frontier for conservationists.


Stunning monkey discovered in the Colombian Amazon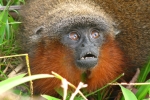 (08/11/2010) While the Amazon is being whittled away on all sides by logging, agriculture, roads, cattle ranching, mining, oil and gas exploration, today's announcement of a new monkey species proves that the world's greatest tropical rainforest still has many surprises to reveal. Scientists with the National University of Colombia and support from Conservation International (CI) have announced the discovery of a new monkey in the journal Primate Conservation on the Colombian border with Peru and Ecuador. The new species is a titi monkey, dubbed the Caquetá titi ( Callicebus caquetensis). However, the announcement comes with deep concern as researchers say it is likely the new species is already Critically Endangered due to a small population living in an area undergoing rapid deforestation for agriculture.


Myanmar creates world's largest tiger reserve, aiding many endangered Southeast Asian species

(08/04/2010) Myanmar has announced that Hukaung Valley Tiger Reserve will be nearly tripled in size, making the protected area the largest tiger reserve in the world. Spanning 17,477 square kilometers (6,748 square miles), the newly expanded park is approximately the size of Kuwait and larger than the US state of Connecticut.


Bold rainforest idea makes good: Ecuador secures trust fund to save park from oil developers


(08/03/2010) In what may amount to a historic moment in the quest to save the world's rainforests and mitigate climate change, Ecuador and the United Nations Development Fund (UNDF) have created a trust fund to protect one of the world's most biodiverse rainforests from oil exploration and development. The fund will allow the international community to pay Ecuador to leave an estimated 850 million barrels of oil in Yasuni National Park in the ground instead of extracting it. This first-of-its-kind agreement, known as the Yasuni-ITT Initiative, will allow the rainforest protected area to remain pristine: preserving one of the most species-rich places on Earth, safeguarding the lives of indigenous people, and keeping an estimated 410 million tons of CO2 out of the atmosphere.


Camp merges technology and conservation for local students

(08/03/2010) From July 23-25, Taiwanese undergraduates held a camp in Bukit Lawang, Sumatra, that taught local high school students to use technology as a conservation tool. The Taiwanese volunteers aimed to help local people in this popular rainforest tourism destination to use the Internet to research and promote sustainable tourism practices. The high school students, who had no formal training in using the Internet, learned to use email, produce a blog, conduct research, and use GPS devices to create a map of part of the local trail system.


Endangered Animals: 10 Reasons for Hope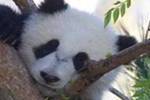 (08/03/2010) Earlier last month the Zoological Society of San Diego launched two far reaching media and development projects which showcase the Zoo's extensive global field conservation programs. Mongabay had the opportunity to attend the launch ceremony of the Zoo's new 'Global Action Team' and the accompanying 'Ten Reasons for Hope' campaign. While at this event, we spoke with Alan Lieberman, Director of Regional Conservation Programs, about the development of both projects.


Longtime target of green groups, Cargill, to supply sustainably-certified palm oil to Unilever


(07/30/2010) Agriculture giant Cargill has announced an agreement to supply Unilever with 10,000 metric tons of palm oil sustainably-certified from the Round Table for Sustainable Palm Oil (RSPO). Cargill has often come under fire from green groups for being linked to the rainforest destruction. The Dutch-English company Unilever—the world's biggest buyer of palm oil—has been trying to move its palm oil sources away from deforestation with a goal of sourcing only 'sustainable' palm oil by 2015.


On the Road with Dr. Laurie Marker: Reflections on Conservation in the Media Age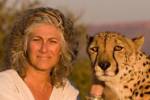 (07/26/2010) Earlier this year, mongabay.com had the opportunity to interview world-renown conservationist Dr. Laurie Marker, Executive Director and Founder of the Namibia-based Cheetah Conservation Fund (CCF). Dr. Marker had just received the prestigious Tyler Prize for Environmental Achievement from the University of Southern California and was traveling throughout the US on one of her many international public relations tours.


Ethiopian government says it has tripled forest cover in a decade

(07/21/2010) Known abroad for past images of drought and starvation, the African nation of Ethiopia has announced that it has tripled forest cover from 3 percent in 2000 to 9 percent today, according to the AFP.


Following public outcry, New Zealand drops plan to mine protected areas

(07/20/2010) The New Zealand government has caved to public pressure, announcing that it is dropping all plans to mine in protected areas. The plan to open 7,000 hectares of protected areas to mining would have threatened a number of rare and endemic species, including two frogs that are prehistoric relics virtually unchanged from amphibian fossils 150 million years old: Archey's frog (Leiopelma archeyi) and Hochstetter's frog (Leiopelma hochstetteri).


Rare primate photographed for the first time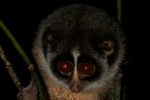 (07/18/2010) The Horton Plains slender loris (Loris tardigradus nycticeboides, thought extinct by researchers for over six decades, has finally posed for a photograph. This small nocturnal primate lives in the surviving montane tropical forest of Sri Lanka. The species was photographed during a recent expedition by the Zoological Society of London (ZSL)'s EDGE program in conjunction with Sri Lankan researchers.


Illegal logging declining worldwide, but still 'major problem'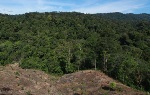 (07/15/2010) A new report by the Chatham House finds that illegal logging in tropical forest nation is primarily on the decline, providing evidence that new laws and international efforts on the issue are having a positive impact. According to the report, the total global production of illegal timber has fallen by 22 percent since 2002. Yet the report also finds that nations—both producers and consumers—have a long way to go before illegal logging is an issue of the past.


Paying for nature: putting a price on 'ecosystem services'

(07/12/2010) Ever since humans entered the stage, nature has been providing us with a wide-variety of essential and 'free' services: food production, pollination, soil health, water filtration, and carbon sequestration to name a few. Experts have come to call these 'ecosystem services'. Such services, although vital for an inhabitable planet, have largely gone undervalued in the industrial age, at least officially. Yet as environmental crises pile one on another across the world, a growing number of scientists, economists, environmentalists, and policy-makers are beginning to consider putting a monetary value on 'ecosystem services'.


Massive forest loss spurs Nepal to ban logging for two months

(06/23/2010) Nepal has announced a two month ban on logging throughout the mountainous country, reports the AFP. The ban was issued after officials received reports of alarming deforestation in lowland areas; according to one official over 100,000 hectares (250,000 acres) of forest was lost in a few months, more forest than was lost from 2000-2005.


New plan to save the chimpanzee from extinction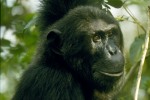 (06/21/2010) Humankind's closest relative, the chimpanzee, is classified as Endangered by the IUCN Red List. Threatened by habitat and forest loss, hunting for bushmeat, trafficking for the illegal pet trade, mining, and disease, the species remains in a precarious position. Yet a new 10-year-plan with East and Central African hopes to ensure the chimpanzee's (Pan troglodytes) survival. The plan, which focuses on one subspecies of four, the eastern chimpanzee (Pan troglodytes schweinfurthii), pushes for the conservation of 16 core areas that would protect 96 percent of the eastern chimpanzee population.


New protected areas established in Brazil's fragmented Atlantic Forest

(06/17/2010) Brazil has designated an additional 65,070 hectare (161,000 acres) of land to be protected in the Mata Atlantica, or Atlantic Forest. The land is split between four new protected areas and an expansion of a national park.


EU set to ban illegal timber by 2012

(06/17/2010) In two years the EU will begin a ban on importing illegal timber products, reports the BBC. The ban will require companies to have proof that their products do not come from illegally logged sources.


Australian rainforest plant yields possible cancer killer

(06/14/2010) A drug derived from a plant native to the Australian rainforest may prove to be a new weapon against cancer, according to the AFP. QBiotics Ltd has released a statement announcing that a drug made from the seeds of a rainforest shrub has successfully treated tumors in over 150 animals, and the company is now preparing to test the drug on humans.



Page 1 | Page 2 | Page 3 | Page 4 | Page 5 | Page 6 | Page 7 | Page 8 | Page 9 | Page 10 | Page 11 | Page 12 | Page 13 | Page 14 | Page 15 | Page 16 | Page 17 | Page 18 | Page 19 | Page 20 | Page 21 | Page 22 | Page 23 | Page 24