News articles on happy-upbeat environmental

---
Mongabay.com news articles on happy-upbeat environmental in blog format. Updated regularly.





Photos: 5 baby lemurs born at the Bronx Zoo

(07/23/2009) Five baby lemurs have been born at the Bronx Zoo's Madagascar exhibit in the year since it opened, reports the Wildlife Conservation Society.


Nike implements policy to avoid leather produced via Amazon deforestation

(07/22/2009) Nike is working with Greenpeace to ensure its products don't contribute to destruction of the Amazon rainforest, according to statements from the shoe giant and the environmental activist group. The partnership comes after Greenpeace report accused Nike of using leather derived from cattle raised on illegal deforested Amazon land. The report, "Slaughtering the Amazon", also linked other shoemakers to rainforest destruction, including Adidas, Reebok and Timberland.


Are we on the brink of saving rainforests?


(07/22/2009) Until now saving rainforests seemed like an impossible mission. But the world is now warming to the idea that a proposed solution to help address climate change could offer a new way to unlock the value of forest without cutting it down.Deep in the Brazilian Amazon, members of the Surui tribe are developing a scheme that will reward them for protecting their rainforest home from encroachment by ranchers and illegal loggers. The project, initiated by the Surui themselves, will bring jobs as park guards and deliver health clinics, computers, and schools that will help youths retain traditional knowledge and cultural ties to the forest. Surprisingly, the states of California, Wisconsin and Illinois may finance the endeavor as part of their climate change mitigation programs.


Palm oil companies trade plantation concessions for carbon credits from forest conservation

(07/22/2009) Indonesian palm oil producers are eying forest conservation projects as a way to supplement earnings via the nascent carbon market, reports Reuters.


Photo: Scientists discover new species of Komodo dragon-like lizard

(07/21/2009) German researchers have discovered a new species of monitor lizard in Indonesia using DNA analysis and morphological characteristics. The species, Varanus lirungensis, is described in the Australian Journal of Zoology.


Photo: Salamander is first 4-legged animal discovered in U.S. in 50 years

(07/09/2009) Researchers have discovered one of the world's smallest salamanders in a road-side creek in Georgia. The amphibian is so unique that it represents the first new genus of four-legged animal discovered in the United States in 50 years.


G8 leaders declare support for REDD forest conservation initiative

(07/09/2009) A declaration issued by political leaders meeting at the G8 summit in L'Aquila, Italy, included a strong statement on the need to include forest conservation in a future climate agreement. Deforestation accounts for nearly 20 percent of global greenhouse gas emissions, a larger source of emissions than all the world's cars, trucks, ships, and airplanes combined.


Tiny monkey species discovered in the Amazon rainforest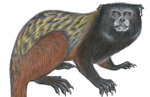 (07/07/2009) A new species of monkey has been discovered in the Brazilian Amazon, reports the Wildlife Conservation Society. The monkey, a type of saddleback tamarin, has been named Mura's saddleback tamarin (Saguinus fuscicollis mura) after the Mura Indians, the Amerindian ethnic group that lives in the Purus and Madeira river basins where the monkey occurs.


Birds found to be key protectors of forest in Tanzania

(07/02/2009) Seed-eating birds play a critical role in maintaining forests in the Serengeti by keeping seed-killing beetles in check, report researchers writing in the journal Science. The finding is another example of ecological interdependency between species.


Brazil's development bank to require beef-tracking system to avoid illegal Amazon deforestation

(07/01/2009) Responding to allegations that major Brazilian cattle producers are responsible for illegal forest clearing in the Amazon, Brazil's development bank BNDES will soon require processors to trace the origin of beef back to the ranch where it was produced in order to qualify for loans, reports Brazil's Agencia Estado. The traceability program aims to ensure that cattle products do not come from illegally deforested land.


U.S. forgives $30M in debt to protect rainforests in Sumatra, Indonesia


(06/30/2009) The United States will forgive nearly $30 million in debt owed by Indonesia in exchange for increased protection of endangered rainforests on the island of Sumatra, reports the Wall Street Journal. The deal is the largest debt-for-nature swap under the U.S. Tropical Forest Conservation Act — unanimously reauthorized this May by the Senate Foreign Relations Committee last week — and its first such agreement with Indonesia, which has the second highest annual loss of forest cover after Brazil. Under the terms of the pact the government of Indonesia will put $30 million into a trust over the next eight years. The trust will issue annual grants for forest conservation and restoration work in Sumatra, an island that lost nearly half of its forest cover between 1985 and 2007 as a result of logging, conversion for plantations, and forest fires.


A New Idea to Save Tropical Forests Takes Flight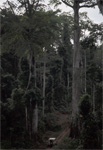 (06/29/2009) Every year, tens of millions of acres of tropical forests are destroyed. This is the most destabilizing human land-use phenomenon on Earth. Tropical forests store more aboveground carbon than any other biome. They harbor more species than all other ecosystems combined. Tropical forests modulate global water, air, and nutrient cycles. They influence planetary energy flows and global weather patterns. Tropical forests provide livelihoods for many of the world's poorest and marginalized people. Drugs for cancer, malaria, glaucoma, and leukemia are derived from rainforest compounds. Despite all these immense values, tropical forests are vanishing faster than any other natural system. No other threat to human welfare has been so clearly documented and simultaneously left unchecked. Since the 1992 Rio Earth Summit (when more than 100 heads of State gathered to pledge a green future) 500 million acres of tropical forests have been cut or burned. For decades, tropical deforestation has been the No. 1 cause of species extinctions and the No. 2 cause of human greenhouse gas emissions, after the burning of fossil fuels. For decades, a few conservation heroes tried their best to plug holes in the dikes, but by and large the most diverse forests on Earth were in serious decline.


Rainforest discovered via Google Earth to be protected

(06/29/2009) Mozambique has agreed to protect a tract of highland forest discovered by scientists using Google Earth, reports The Guardian.


More US students tackling science and engineering

(06/25/2009) In 2007 the number of US students enrolling in graduate programs in either science or engineering rose by 3.3 percent, nearly double the increase from the previous year, according to new data collected by The National Science Foundations Division of Science Resources Statistics (SRS). Science programs, excluding engineering, saw a rise of 2.4 percent and added the most students in absolute numbers.


Tiny bat discovered on islands off Africa

(06/25/2009) The Natural History Museum in Geneva, Switzerland has announced the discovery of a bat species new to science on the Comoros Island arichpelago off the south-east coast of Africa. The bat weighs only 5 grams (0.17 ounces).


Brazilian cattle giant declares moratorium on Amazon deforestation


(06/25/2009) Marfrig, the world's fourth largest beef trader, will no longer buy cattle raised in newly deforested areas within the Brazilian Amazon, reports Greenpeace. The announcement is a direct response to Greenpeace's Slaughtering the Amazon report, which linked illegal Amazon forest clearing to the cattle producers that supply raw materials to some of the world's most prominent consumer products companies. Marfrig was one several cattle firms named in the investigative report.


Amazon deforestation in 2009 declines to lowest on record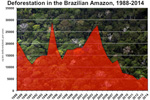 (06/22/2009) Annual deforestation in the Brazilian Amazon fell below 10,000 square kilometers for the first time since record-keeping began, reported Brazil's Environment Minister Carlos Minc. Yesterday Minc said preliminary data from the country's satellite-based deforestation detection system (DETER) showed that Amazon forest loss between August 2008 and July 2009 would be below 10,000 square kilometers, the lowest level in more than 20 years. Falling commodity prices and government action to crack down on illegal clearing are credited for the decline in deforestation rates.


Peru revokes decrees that sparked Amazon Indian uprising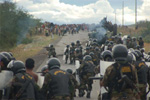 (06/19/2009) Peru's Congress revoked two controversial land laws that sparked violent conflicts between indigenous protesters and police in the country's Amazon region. The move temporarily defuses a two-week crisis, with protesters agreeing to stand down by removing blockades from roads and rivers. Congress voted 82-14 Thursday to overturn legislative decrees 1090 and 1064, which would have facilitated foreign development of Amazon land. Indigenous groups said the decrees threatened millions of hectares of Amazon rainforest and undermined their traditional land use rights.


Wolverine Returns to Colorado after 90-year absence

(06/18/2009) A wolverine has been recorded in Colorado for the first time since 1919, reports the Wildlife Conservation Society (WCS).


First captive bonobos released into the wild

(06/16/2009) A group of 17 orphaned bonobos are being released into the wild for the first time this month. Set free by the world's only bonobo sanctuary, Lola ya Bonobo in the Democratic Republic of Congo (DRC), the bonobos will be released into a 50,000 acre (20,000 hectare) forest where the species has been absent for years.


Photos: treasure trove of new species discovered in Ecuador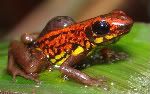 (06/16/2009) Near the once-contentious border of Ecuador and Peru in the mountainous forests of the Cordillera del Condor, scientists from Conservation International (CI) conducted a Rapid Assessment Program (RAP), uncovering what they believe are several new species, including four amphibians, one lizard, and seven insects. The team focused on the Upper Nanharitza River Basin, which has been geologically isolated from the rest of the Andes, giving it broad potential for new species.


Attacking the demand side of deforestation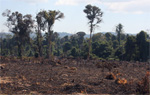 (06/16/2009) A new UK government-sponsored initiative seeks to address the demand side of deforestation by identifying how an organization's activities and supply chains contribute to forest destruction. The initiative, called the Forest Footprint Disclosure Project (FFD Project), will ask companies to "disclose how their operations and supply chains are impacting forests worldwide, and what is being done to manage those impacts responsibly." The disclosure information will be reported on an annual basis, enabling investors to identify possible risks related to a company's "forest footprint." Disclosure will also provide consumers with information to make better informed decisions about the products they purchase.


World Bank revokes loan to Brazilian cattle giant accused of Amazon deforestation


(06/13/2009) The Work Bank's private lending arm has withdrawn a $90 million loan to Brazilian cattle giant Bertin, following Greenpeace's release of a report linking Bertin to illegal deforestation of the Amazon rainforest, report environmental groups, Friends of the Earth-Brazil and Greenpeace. The loan, granted by the International Finance Corporation (IFC) in March 2007, was to expand Bertin's meat-processing in the Brazilian Amazon. At the time, the IFC promoted the loan as a way to promote environmentally responsible beef production in the Amazon, although environmental groups — including Friends of the Earth-Brazil and Greenpeace — criticized the move.


Wal-Mart bans beef illegally produced in the Amazon rainforest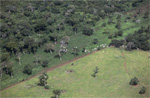 (06/12/2009) Brazil's three largest supermarket chains, Wal-Mart, Carrefour and Pão de Açúcar, will suspend contracts with suppliers found to be involved in Amazon deforestation, reports O Globo. The decision, announced at a meeting of the Brazilian Association of Supermarkets (Abras) this week, comes less than two weeks after Greenpeace's exposé of the Amazon cattle industry. The report, titled Slaughtering the Amazon, linked some of the world's most prominent brands — including Nike, Toyota, Carrefour, Wal-Mart, and Johnson & Johnson, among dozens of others — to destruction of the Amazon rainforest for cattle pasture.


Photo: brilliant pink moth discovered in Arizona


(06/11/2009) A new species of moth with brilliantly-colored pink wings has been discovered at 7,700 feet in the Chiricahua Mountains of southern Arizona. "This large moth flew in and we didn't think much of it because there is a silk moth very much like it, a Doris silk moth that feeds on pines that has dark wings with pink on the hind wings. It's fairly common there," said University of Arizona biologist, Bruce Walsh, who discovered the species.


Range extended for world's most mysterious gorilla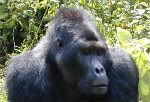 (06/11/2009) The Wildlife Conservation Society (WCS) announced yesterday the discovery of eastern lowland gorilla nests in an unexplored area of the Democratic Republic of Congo (DRC), expanding the range of this little-known subspecies by 30 miles (50 kilometers). The eastern lowland gorilla, also known as Grauer's gorilla, is currently listed as Endangered in the IUCN Red List. Scientists estimate that the gorilla has as few as 8,000 individual left. Although closely related to mountain gorillas, the eastern lowland gorilla is the world's largest living primate, weighing over 500 pounds at maximum, and is endemic to the DRC.


Canada expands park: over three times larger than Yellowstone

(06/09/2009) The government of Canada and the Dehcho First Nation announced today the expansion of Nahanni National Park from 1,865 square miles (4,830 square kilometers) to 12,000 square miles (31,080 square kilometers), over six times its original size.


Photos: camera traps capture snow leopards in Afghanistan


(06/09/2009) It has been estimated that Afghanistan only has 100 snow leopards left, however photos from camera traps placed by the Wildlife Conservation Society (WCS) show that there may be hope for snow leopards in the war-torn nation after all. Working in Afghanistan's Wakhan Corridor, WCS set up five camera traps. Four of the five camera traps took photos of snow leopards, including 22 images in total.


Lear's Macaw: back from the brink


(06/09/2009) The 2009 IUCN Red List for birds broke records by listing more Critically Endangered birds than ever before. Despite this, there were individual species that bucked the global trend: Lear's Macaw Anodorhynchus leari, a bright blue parrot from northeastern Brazil, was one of these. Due to effective conservation measures the parrot's population has reached nearly a thousand birds (up from a low of just a hundred individuals in 1989), and therefore was moved down the list, from Critically Endangered to Endangered.


Another milestone in Afghanistan: listing of endangered species



(06/08/2009) Thirty-three species are included in Afghanistan's first-ever listing of protected wildlife. Well-known animals like the snow leopard, wolves, and brown bears received full legal protection from hunting and harvesting alongside lesser-known species like the paghman salamander, goitered gazelle, and Himalayan elm tree. The protected species list consists of twenty mammals, seven birds, four plants, one amphibian, and one insect.


Brazil accounts for 74% of global land area protected since 2003

(06/01/2009) Brazil accounts for nearly three-quarters of land protected in conservation areas established since 2003, according to a new study published in the Biological Conservation.


Forest Recovery Programs in Madagascar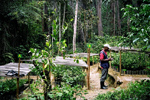 (06/01/2009) Despite being one of the last habitable land masses on earth to be settled by man, Madagascar has lost more of its forests than most countries; less than 10% of its original forest cover now remains, and much of that is degraded. Political turmoil that erupted earlier this year continues to rumble on and the ensuing lawlessness has created the opportunity for illegal logging syndicates to plunder national parks, most notably Marojejy and Masoala, for valuable hardwoods and wildlife.


Polluted, degraded ecosystems can recover in less than a lifetime



(05/31/2009) Restoration efforts can return polluted or degraded landscapes to previous states in less than a lifetime, according to study Yale School of Forestry and Environmental Studies. The study rebuts a common assumption that ecosystem recovery takes centuries, even millennia.


After 400 years, beavers swim again in Scotland


(05/31/2009) The European beaver has been reintroduced into a loch in western Scotland. Eleven individual beavers were released on Friday, May 29th by the Scottish Beaver Trial (SBT), a project run by the Scottish Wildlife Trust, the Royal Zoological Society of Scotland and the Forestry Commission Scotland. The beaver was hunted to extinction throughout Britain during the Middle Ages for its fur. The last record of a beaver in Britain was made in 1526.


Dirt road converted into artificial island for birds in Eastern Turkey

(05/26/2009) A dirt road that had bisected Lake Kuyucuk in Turkey's Kars Province has been turned into an island for birds to breed safely away from livestock, foxes, and humans. Converted from a road into island in only two months, the 200 meter-long artificial island is the first of its kind in Eastern Anatolia.


Conservation through commerce in Costa Rica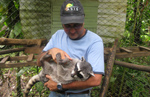 (05/25/2009) While Costa Rica is lauded for its conservation ethic, environmental concerns remain in the country. Overdevelopment is tied to many issues, including pollution, degradation of ecosystems, deforestation, and soil erosion, while unsustainable fishing plagues coastal waters. Costa Rica's wildlife is also directly affected by hunting as crop and livestock pests, predation and displacement by introduced species, and the illegal pet trade.


New rainforest reserve in Congo benefits bonobos and locals



(05/25/2009) A partnership between local villages and conservation groups, headed up by the Bonobo Conservation Initiative (BCI), has led to the creation of a new 1,847 square mile (4,875 square kilometer) reserve in the Democratic Republic of Congo (DRC). The reserve will save some of the region's last pristine forests: ensuring the survival of the embattled bonobo—the least-known of the world's four great ape species—and protecting a wide variety of biodiversity from the Congo peacock to the dwarf crocodile. However, the Kokolopori Bonobo Reserve is worth attention for another reason: every step of its creation—from biological surveys to reserve management—has been run by the local Congolese NGO and villages of Kokolopori.


Green groups, corporations call for forest conservation to counter global warming


(05/20/2009) A group of leading U.S. businesses and environmental groups today formed a coalition calling for the inclusion of forest conservation in domestic cap-and-trade legislation. The pact endorses policies that would allow companies to receive credit for reducing emissions by financing activities that protect forests in tropical countries. It also calls for five percent of proceeds from the auctioning of greenhouse gas emissions allowances under a cap-and-trade system to go towards funding forest conservation projects.


Congo biochar initiative will reduce poverty, protect forests, slow climate change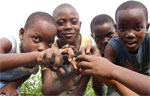 (05/19/2009) An initiative using soil carbon enrichment techniques to boost agricultural yields, alleviate poverty, and protect endangered forests in Central Africa was today selected as one of six projects to win funding under the Congo Basin Forest Fund (CBFF). The scientific committee of the CBFF awarded Belgium's Biochar Fund and its Congolese partner ADAPEL €300,000 to implement its biochar concept in 10 villages in the Equateur Province of the Democratic Republic of Congo. The approach improves the fertility of soils through the introduction of "biochar" — charcoal produced from the burning of agricultural residues and waste biomass under reduced oxygen conditions — thereby increasing crop yields and reducing the need to clear forest for slash-and-burn agriculture.


Scientists find world's largest leatherback sea turtle population in Gabon


(05/17/2009) Scientists have found the world's largest population of nesting leatherback sea turtles. On the beaches of Gabon in West Africa land and air surveys estimated the small country's leatherback population to be between 15,730 and 41,373 individual females. The findings are published in Biological Conservation. Leatherback sea turtles are currently considered critically endangered by the IUCN, however these new numbers may cause marine biologists to reconsider that ranking.


Tropical storms may create seeds for reef restoration

(05/16/2009) Tropical reefs are easy to destroy and difficult to fix. It is estimated that global warming, unsustainable fishing, and pollution have already destroyed 20% of the world's coral reefs. Recently, Virginia Garrison and Greg Ward of the United States Geological Survey (USGS) demonstrated how coral fragments that have broken loose during storms can be used to rebuild reefs. They reported their results in the October issue of Biological Conservation.


U.S. reauthorizes funding for rainforest conservation

(05/16/2009) The Senate Foreign Relations Committee last week unanimously passed the Tropical Forest and Coral Conservation Reauthorization Act of 2009 (S. 345) introduced by Senate Foreign Relations Committee Chairman John Kerry (D-MA) and Ranking Member Senator Dick Lugar (R-IN). The bill would provide up to $115 million in debt relief to tropical countries in exchange for commitments to conserve forests and coral reefs.


Peru gets $120m to protect 212,000 sq mi of Amazon rainforest

(05/13/2009) The Japanese government will loan Peru $120 million to protect 55 million hectares (212,000 square miles) of Amazon rainforest over the next ten years, reports El Comercio.


Successful reintroduction of world's smallest hog


(05/13/2009) The critically-endangered pygmy hog Porcula salvania is thriving one year after being reintroduced into Sonai Rupai Wildlife Sanctuary in Assam, India. According to researchers with the Durrell Wildlife Conservation Trust (DWCT), surveys and camera traps have shown that two-thirds of the 16 originally released pygmy hogs have survived their first year. One of two pregnant females gave birth successfully with tracks of baby pygmy hogs found in the summer of last year.


First-ever photo of jaguar on Barro Colorado Island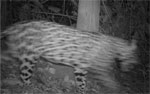 (05/04/2009) Researchers have captured the first-ever photo of a jaguar on Barro Colorado Island, a key tropical forest research site in Panama, reports the Smithsonian Tropical Research Institute (STRI). The picture was snapped by a camera trap set up by Montclair State University zoologist Jackie Willis and her husband Greg. The pair have been using the traps — which use infrared to detect and photograph passing wildlife — for animal surveys on Barro Colorado since 1994.


Obama administration overturns rule that weakened Endangered Species Act

(04/28/2009) Interior Secretary Ken Salazar announced today that the Obama administration will reverse an Endangered Species Act (ESA) regulation that allowed federal agencies to go ahead with actions that may impact endangered species without consulting with experts, essentially circumventing the role of conservation scientists in such decisions.


Environmental campaign blocks palm oil project in Cote d' Ivoire wetland

(04/25/2009) Environmentalists have thwarted plans to establish an oil palm plantation in the Tanoe forest wetlands of southern Cote d' Ivoire (Ivory Coast), reports AFP.


Great Cats and Rare Canids Act and Crane Conservation Act pass the US House

(04/22/2009) The US House of Representatives passed today, the 39th Earth Day, two bills that would aid some of the world's most embattled wildlife: the Great Cats and Rare Canids Act (H.R. 411) and the Crane Conservation Act (H.R. 388).


Afghanistan announces first national park on Earth Day


(04/22/2009) War-wearied Afghanis received uplifting news on Earth Day this year. Their nation has announced the creation of the nation's first national park, Band-e-Amir, protecting a one-of-a-kind landscape encompassing six sky-blue lakes separated by natural dams. Announced by Afghanistan's National Environmental Protection Agency (NEPA) at a ceremony in the FAO Building at the Ministry of Agriculture, Irrigation, and Livestock in Kabul this morning, key funding for the park was provided by The United States Agency for International Development (USAID).


100 nature images for Earth Day


(04/22/2009) Biodiversity - from tigers in Bhutan to gila monsters in the United States to Horned beetles in Africa to tube worms in hydrothermal vents in the deep ocean to sea cucumbers living on the coral reefs of Madagascar to the mites on your cheese - is makes life on Earth livable for our species. By extinguishing hotbeds of biodiversity - rainforests, wetlands, coral reefs, and grasslands - we are destroying a part of ourselves. Biodiversity will recover after humanity is gone, but in the meantime, the continuing loss of our fellow species will make Earth an awfully crowded, but lonely place.



Page 1 | Page 2 | Page 3 | Page 4 | Page 5 | Page 6 | Page 7 | Page 8 | Page 9 | Page 10 | Page 11 | Page 12 | Page 13 | Page 14 | Page 15 | Page 16 | Page 17 | Page 18 | Page 19 | Page 20 | Page 21 | Page 22 | Page 23 | Page 24