News articles on greenhouse gas emissions

---
Mongabay.com news articles on greenhouse gas emissions in blog format. Updated regularly.






CO2 levels hit monthly average not seen for 2 million years

(05/07/2015) For the first time in human history, carbon dioxide concentrations averaged out at 400 parts per million (ppm) worldwide in March, according to NOAA. Carbon dioxide concentrations have likely not hit such levels in two million years—long before Homo sapiens evolved.
Carbon emissions flatlined last year

(03/19/2015) Global carbon emission plateaued last year, according to International Energy Agency, even as the world's economy grew three percent. This is the first time carbon emissions have stalled in the absence of an economic collapse. The news provides tentative hope that the world may finally tackling climate change ahead of much-anticipated climate talks in Paris.
Scientists warn of global warming threat to temperate rainforests
(03/13/2015) In a new study published recently in Earth Systems and Environmental Sciences, researchers warn that temperate rainforests may be in for big changes in the face of global warming, and they recommend reducing greenhouse gas emissions before it's too late.
U.S. Central Plains and Southwest will likely face apocalyptic drought
(02/12/2015) In the recent film Interstellar, a mysterious phenomenon known as "the blight" is wiping out agriculture around the world until only corn—for some reason—survives. Humanity is on the brink of starvation. While the blight may be science fiction, global warming is not, and a new study finds that future warming could decimate the western U.S. over the next century.
Norway sovereign fund drops coal, tar sands, gold-mining companies

(02/09/2015) In its first-ever report on responsible investing, Norway's pension fund announced last week that it has divested from 114 companies in the past three years due to concerns over global warming, deforestation, and sustainability as well as long-term financial viability. Worth a staggering $861 billion, Norway's Government Pension Fund Global (GPFG) is the world's largest sovereign wealth fund.
The Amazon's oil boom: concessions cover a Chile-sized bloc of rainforest
(02/04/2015) Hungry for oil revenue, governments and fossil fuel companies are moving even further into one of the world's last great wildernesses, according to a new study in the journal Environmental Research Letters. The total area set aside for oil and gas in the Western Amazon has grown by 150,000 square kilometers since 2008, now totaling more than 730,000 square kilometers—an area the size of Chile.
Indonesia's moratorium not enough to achieve emissions reduction target
(01/20/2015) When Indonesia's former president Susilo Bambang Yudhoyono declared a moratorium in May 2012 on the issuance of new permits for logging in primary forests and on peat lands, it was widely hailed as an important, albeit far too limited, step in clamping down on the country's levels of deforestation.
Empty seas? Scientists warn of an industrialized ocean
(01/15/2015) This is obvious, but still important: humans are not a marine species. Even as we have colonized most of our planet's terrestrial landscapes, we have not yet colonized the oceans. And for most of our history, we have impacted them only on the periphery. A new review in Science finds that this has saved marine species and ecosystems from large-scale damage—that is, until the last couple centuries.
Video: global carbon dispersal looks like an impressionistic painting in motion

(01/12/2015) A new video showing the global movements of carbon dioxide during one year may look beautiful, but such impressions are misleading. The video, produced by NASA, shows just how much humans are impacting the world's atmosphere, leading to rising temperatures, ocean acidification, melting glaciers, vanishing sea ice, and untold impacts on both wildlife and human communities.
Top 10 HAPPY environmental stories of 2014
(12/29/2014) In what was widely seen as a possible breakthrough in the battle to coordinate some kind of response to global warming, China and the U.S. announced joint actions this year. On November 12th, the world's two most powerful countries surprised pretty much everyone by announcing that they would work together to tackle the crisis.
Prelude to Paris: China and U.S. surprise world with joint climate deal
(11/12/2014) In what will likely have major ramifications for a new climate agreement in Paris in 2015, China and the U.S. surprised everyone today by announcing a joint climate deal. At a press conference in Beijing, China President, Xi Jingping, and U.S. President, Barack Obama, outlined climate actions for both juggernauts up to 2030.
Can we stop runaway global warming? 'All we need is the will to change'
(11/03/2014) Twenty-six years after the founding of the IPCC, the Nobel Prize-winning group of scientists has released a new synthesis report that warns in its strongest tones yet that climate change must be dealt with. None of the findings are surprising—they have been released in earlier assessments throughout the year—but the terms in which they are written are the starkest yet.
Artists, musicians, writers protest government plans for massive coal plant in the Sundarbans

(10/28/2014) Over the weekend, Bangladeshi artists performed plays, sang songs, and recited poetry all in a bid to protect the Sundarbans—the world's biggest mangrove forest—from the threat of a massive coal plant. Construction is already under way on the hugely controversial Rampal coal plant, a 1,320 megawatt plant set just 14 kilometers from the edge of the Sundarbans.
Brazil declares new protected area larger than Delaware
(10/23/2014) Earlier this week, the Brazilian government announced the declaration of a new federal reserve deep in the Amazon rainforest. The protections conferred by the move will illegalize deforestation, reduce carbon emissions, and help safeguard the future of the area's renowned wildlife.
Forest fragmentation's carbon bomb: 736 million tonnes C02 annually

(10/09/2014) Scientists have long known that forest fragments are not the same ecologically as intact forest landscapes. When forests are slashed into fragments, winds dry out the edges leading to dying trees and rising temperatures. Biodiversity often drops, while local extinctions rise and big animals vanish. Now, a new study finds another worrisome impact of forest fragmentation: carbon emissions.
Chinese now emit more carbon per capita than Europeans

(09/22/2014) Last year, the people of China emitted more carbon per person than those in the EU, according this year's Global Carbon Budget. The report, updated annually, also found that global emissions jumped 2.5 percent last year and are set to hit a record high of 40 billion tonnes this year. The findings highlight how little global society has done to stem emissions, despite numerous pledges and past global agreements.
More trouble with tar sands: oil extraction leading to big forest loss in Alberta
(08/29/2014) Tar sands operations have been the subject of much controversy over the past few years as expected economic gains for Canada the may come at the cost of environmental damage from the proposed Keystone XL pipeline and increased greenhouse gas emissions. Now another negative impact has come to light - deforestation of the boreal forest overlying the oil deposits.
Global warming emissions from meat consumption rising rapidly
(07/22/2014) Greenhouse gas emissions from livestock production have increased by more than 50 percent over the past 50 years and are set to zoom higher as the developing world consumes more meat, finds a new study published in the journal Proceedings of the National Academy of Sciences (PNAS).
EPA carbon proposal may be crucial step in addressing global climate change

(06/10/2014) The U.S. Environmental Protection Agency's (EPA) June 2nd regulation proposal hit all the expected chords. Following on the heels of a January regulation for new power plants, the Clean Power Plan focuses on all existing electric generation. By 2030, the plan aims to reduce 2005-level carbon dioxide emissions by 30 percent.
Ignoring boreal forests could speed up global warming
(06/04/2014) Greenhouse gas emissions from human activity have caused global air and sea surface temperatures to rise approximately 0.8 Celsius (1.4 degrees Fahrenheit) since the beginning of the 20th century, contributing to a plethora of problems worldwide from rising sea levels to desertification. A new study finds that global temperatures may start to increase even faster if more is not done to protect Earth's boreal forests.
Lab-grown meat: a taste of the future?
(06/03/2014) A new analysis describes one solution to the environmental and ethical problems of conventional meat production: growing meat without growing the animal. The authors write that cultured meat could someday replace conventional meat – if its price is brought down and its quality is improved.
Upcoming EPA Proposal could put America back on track to lead on global warming
(05/27/2014) A regulation proposal on coal plants that the U.S. Environmental Protection Agency (EPA) will release in June could be great news for the climate change initiative. The EPA rolled out tough regulations on new constructions of electric generation facilities in January, but the nation's 1,500 existing power plants were left unaffected.
Extreme cold and drought in U.S. linked to climate change
(05/23/2014) The U.S. Midwest and Northeast experienced one of the coldest, snowiest winters on record this past season. This might seem contrary to warming trends forecast by climate scientists, but a new analysis released today in Science points out that climate change caused by greenhouse gas emissions may actually have contributed to the well-below average temperatures seen in parts of the U.S.
Climate change's ominous secret
(05/21/2014) Climate change is happening and humans are causing it, primarily from the increase in atmospheric carbon dioxide caused by burning fossil fuels. This much we know. The 'secret' comes from changes happening in the fast-warming Arctic: we may be surprisingly close to an Earth that supports far fewer humans than it does today.
The beef with beef: how 12 strategies could drastically cut agricultural emissions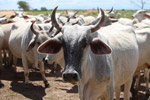 (04/25/2014) Eating less beef, cutting food waste, and utilizing farm landscapes to sequester carbon are three ways a new report suggests the world could rapidly tackle agricultural emissions. Currently, global agriculture accounts for nearly a fifth of the world's greenhouse gas emissions when agriculturally-linked deforestation is included.
Palm oil's climate impact worse than thought due to methane emissions

(02/27/2014) Methane leaks from palm oil wastewater significantly increases the climate impact of palm oil production beyond emissions from land clearance, fire, and peatlands drainage, reports a new study published in Nature Climate Change. The research, led by Philip. G. Taylor of the University of Colorado, finds that annual methane emissions from palm oil wastewater effluent amount to the equivalent of 115 million tons carbon dioxide in Malaysia and Indonesia alone, or roughly 15 percent of total emissions from peat oxidation and land use change in the two countries.
Corals thriving despite acidified conditions in remote Pacific bay
(02/25/2014) Scientists have discovered a small island bay in the Pacific which could serve as a peephole into the future of the ocean. Palau's Rock Island Bay harbors a naturally occurring anomaly – its water is acidified as much as scientists expect the entire ocean to be by 2100 as a result of rising carbon dioxide emissions.
Reduced impact logging failing to cut emissions in Indonesia
(02/10/2014) Advocates for reduced impact logging in tropical forests often make a case that better forest management cuts carbon emissions relative to traditional forms of timber harvesting. While the argument for altering logging approaches to limit forest damage makes intuitive sense, a new study suggests that the carbon benefits may not bear out in practice.
Peatland plantations drive steep GHG emissions in Indonesia's Riau Province
(02/05/2014) Versatile is the best way to describe the reddish brown fruit born from oil palm trees. Both the flesh and seed of the fruit is used in many applications including cooking, cosmetics, and biofuel. In addition, the fruit is composed of 50 percent oil, making it a highly efficient product that requires less land than other oil producing crops.
Carbon emissions rise 2 percent in U.S. due to increase in coal

(01/14/2014) Carbon dioxide emissions rose two percent in the U.S. last year, according to preliminary data from the Energy Information Administration. Emissions rose largely due to increased coal consumption, the first such rise in U.S. emissions since 2010. Still, the annual emissions remain well below the peak hit in 2007 when emissions hit 6 billion tons.
Climate fail: Geoengineering would cool planet, but screw up rainfall patterns
(01/14/2014) For decades, scientists have been grappling with the consequences of climate change and working toward viable solutions. Climate engineering, also known as geoengineering, is the most controversial possible solution. Currently, one of the most talked about geoengineering ideas is Solar Radiation Management (SRM), which intends to block shortwave solar radiation, thus cooling the Earth to offset rising temperatures. In other words, SRM may be one way in which global temperatures could be artificially stabilized.
Chickens before cows: new study finds cattle have outsized greenhouse gas footprint

(12/19/2013) If you want to lower your greenhouse gas emissions, choose chicken or poultry over beef and dairy, according to a massive new study in the Proceedings of the National Academy of Sciences (PNAS). The study finds that global cattle production—both for beef and dairy—is responsible for a whopping 77 percent of the world's greenhouse gases attributed to livestock. Meanwhile, pork and poultry account for only 10 percent the greenhouse gases from livestock.
Top 10 Environmental Stories of 2013
(12/10/2013) 1. Carbon concentrations hit 400ppm while the IPCC sets global carbon budget: For the first time since our appearance on Earth, carbon concentrations in the atmosphere hit 400 parts per million. The last time concentrations were this high for a sustained period was 4-5 million years ago when temperatures were 10 degrees Celsius higher. Meanwhile, in the slow-moving effort to curb carbon emissions, the Intergovernmental Panel on Climate Change (IPCC) crafted a global carbon budget showing that most of the world's fossil fuel reserves must be left untouched if we are to avoid catastrophic climate change.
Top scientists propose ambitious plans to safeguard world from devastating climate change
(12/05/2013) Two degrees is too much: that's the conclusion of a landmark new paper by top economists and climatologists, including James Hansen formerly of NASA. The paper, appearing in the open-access journal PLoS ONE, argues that global society must aim for only one degree Celsius of warming above pre-industrial levels to avoid the worst impact of climate change, and not the two degrees Celsius agreed on by the world's governments. But given that the world's governments are not yet on track to even achieve the two degree target, how could we lock in just one? A combination of renewable energy, nuclear power, and, most importantly, a rising price on carbon emissions, according to the eighteen scientists.
Humans are not apex predators, but meat-eating on the rise worldwide
(12/05/2013) A new paper in Proceedings of the National Academy of Sciences has measured the "trophic level" of human beings for the first time. Falling between 1 and 5.5, trophic levels refer to where species fit on the food chain. Apex predators like tigers and sharks are given a 5.5 on trophic scale since they survive almost entirely on consuming meat, while plants and phytoplankton, which make their own food, are at the bottom of the scale. Humans, according to the new paper, currently fall in the middle: 2.21. However, rising meat-eating in countries like China, India, and Brazil is pushing our trophic level higher with massive environmental impacts.
The emissions gap and the forest contribution (commentary)
(11/20/2013) Shortly before the Warsaw climate talks, the United Nations Environmental Programme (UNEP) released its Emissions Gap report, highlighting the growing gap between the emissions reductions that are needed to stay below 2 degrees and the trajectory the world is on at the moment. The report clearly identifies forests as one of the most important options to reduce emissions which can be delivered in the short term. While parties urgently need to start phasing out fossil fuels and stop emissions from fossil fuels no later than 2050, protecting forests now can help significantly to keep a realistic chance of staying below 2 degrees.
Mining the Heart of Borneo: coal production in Indonesia
(11/20/2013) Indonesia is the world's top exporter of coal – supplying energy to China, India, and elsewhere. Indonesia is also ranked the fourth top emitter of greenhouse gases in the world (after China, the USA, and the European Union), largely due to high deforestation rates and peatland fires. This ranking does not take into consideration the carbon emissions that Indonesia 'exports' in the form of coal.
UN talks tough to global coal industry
(11/19/2013) Yesterday, at the International Coal and Climate Summit—just a couple miles from the ongoing UN Climate Summit—Christiana Figueres delivered a speech unlike anything ever heard at a coal industry meeting before. Figueres, the Executive Director of the UN Framework Convention on Climate Change (UNFCCC), took time off from wrangling world leaders and officials toward a climate agreement to talk tough to an industry currently worth around $3 trillion.
Carbon emissions set to hit new record high in 2013
(11/19/2013) The amount of carbon dioxide emitted into the atmosphere in 2013 is expected to hit a new high of 36 billion tonnes, according to a Carbon Budget released today by the Global Carbon Project (GCP). This is a 2.1 percent rise from 2012 based on data from the same group. 'We have exhausted about 70 per cent of the cumulative emissions that keep global climate change likely below two degrees,' said GCP member, Pierre Friedlingstein, with the University of Exeter. 'In terms of CO2 emissions, we are following the highest climate change scenario of the Intergovernmental Panel on Climate Change released in September.'
Fracking: the good, the bad and the ugly
(11/18/2013) The last few years have ushered in a new national and global awareness of fracking, the 150-year-old technology for extracting natural gas and oil from rock. Fracking, short for hydraulic fracturing, uses ultra-high-pressure slurries to create hairline fractures throughout solid rock. Oil, and more frequently gas, comes rushing out while sand from the mixture holds the fractures open in this nearly alchemical process. As many readers are aware, there are two very divisive schools of thought on fracking. One side touts it as the future of energy. The other derides fracking as inherently toxic and demands its immediate and permanent cessation. Like so many aspects of life, the truth lies somewhere in between.
Japan pledges to raise carbon emissions, instead of cutting them

(11/18/2013) In 2009, Japan pledged to cut its carbon emissions by 25 percent based on 1990 levels within 11 years. Four years later—including a nuclear meltdown at Fukushima—and Japan has reset its goal with a new target to cut emissions by 3.8 percent based on 2005 levels at the UN Climate Summit in Warsaw, Poland. But, the new target, which received widespread condemnation when announced on Friday, actually results in a 3.1 percent rise in emissions when viewed from the widely-accepted 1990 baseline.
World's most vulnerable nation to climate change turns to coal power
(11/18/2013) In October, a global risks analysis company, Maplecroft, named Bangladesh the world's most vulnerable nation to climate change by 2050. The designation came as little surprise, since Bangladesh's government and experts have been warning for years of climatic impacts, including rising sea levels, extreme weather, and millions of refugees. However, despite these very public warnings, in recent years the same government has made a sudden turn toward coal power—the most carbon intensive fuel source—with a master plan of installing 15,000 megawatts (MW) of coal energy by 2030, which could potentially increase the country's current carbon dioxide emissions by 160 percent.
3.5 million ha of Indonesian and Malaysian forest converted for palm oil in 20 years
(11/12/2013) Some 3.5 million hectares (8.7 million acres) of forest in Indonesia, Malaysia, and Papua New Guinea was converted for oil palm plantations between 1990 and 2010, finds a comprehensive set of assessments released by the Roundtable on Sustainable Palm Oil (RSPO). The research, conducted by an international team of scientists from a range of institutions, is presented in a series of seven academic papers that estimate change in land use and greenhouse gas emissions from oil palm expansion in the three countries, review the social and environmental impacts of palm oil production, forecast potential growth in the sector across the region, and detail methods for measuring emissions and carbon stocks of plantations establishing on peatlands.
Bay Area pledges to slash greenhouse gas emissions by 80 percent by 2050

(11/11/2013) While many of the world's national governments move tepidly (if at all) to combat climate change, cities are showing increasing leadership. The San Francisco Bay Area's Air District Board signed off last week on a measure to cut greenhouse gas emissions by 80 percent within less than 40 years time as based on 1990 levels. The measure follows the same goal as an executive order made by California governor, Arnold Schwarzenegger, in 2005.
CO2 concentrations hit new high last year

(11/06/2013) The concentrations of carbon dioxide in the atmosphere hit a record high last year, according to a new report by the World Meteorological Organization (WMO). While this was not a surprise given still-rising global emissions, the concentration rose significantly more than the average this decade. According to the WMO's annual greenhouse gas bulletin, CO2 concentrations hit 393.1 parts per million (ppm) in 2012.
Zoos join fossil fuel divestment movement

(11/05/2013) Last month, over a hundred representatives from zoos and aquariums around the world joined climate activism group, 350.org, pledging that their institutions would take action against global warming, including the possibility of divesting from fossil fuel companies. The effort, dubbed Zoos and Aquariums for 350, was launched during the annual meeting of the Conservation Breeding Specialist Group (CBSG).
'Remarkable year': could 2012 mark the beginning of a carbon emissions slowdown?

(10/31/2013) Global carbon dioxide emissions hit another new record of 34.5 billion tons last year, according to a new report by the Netherlands Environment Assessment Agency and the European Commission's Joint Research Centre, but there may be a silver lining. Dubbing 2012 a "remarkable year," the report found that the rate of carbon emission's rise slowed considerably even as economic growth continued upward.
France upholds nationwide ban on fracking

(10/14/2013) France's landmark ban on fracking has survived constitutional challenges lobbed by U.S.-company, Schuepbach Energy. On Friday, the nation's Constitutional Council decided that the ban did not violate France's constitution. Passed in 2011 under then President Nicolas Sarkozy, the ban has since been upheld by current President Francios Hollande.
Global society must leave fossil fuels in the ground, unburnt, says top official

(09/26/2013) World governments must get used to the idea of leaving fossil fuel reserves in the ground unexploited and unburned, one of the world's most senior diplomats has said, ahead of a landmark report on climate science to be unveiled this Friday by the Intergovernmental Panel on Climate Change (IPCC). The former Irish president and UN high commissioner for human rights, Mary Robinson, is to spearhead a new international push aimed at breaking the climate talks deadlock and silencing skeptics, with a group of senior diplomats and politicians from around the world.
African grass could substantially cut greenhouse gas emissions from livestock industry

(09/17/2013) Scientists will call for a major push this week to reduce the amount of greenhouse gas emissions from agriculture through the use of a modified tropical grass. Brachiaria grasses have been found to inhibit the release of nitrous oxide, which has a more powerful warming effect than carbon dioxide or methane, leading them to be called a super grass.
China punishes top oil companies for failing to clean up their acts

(09/03/2013) China's top two oil companies have been penalized for missing pollution targets, reports China Central Television (CCTV). The Ministry of Environmental Protection has suspended all refinery projects for China National Petroleum Corporation (CPNC) and the China Petrochemical Corporation (Sinopec) until they meet their pollution targets. The move is a part of a wider crackdown on pollution across China, which has suffered from record air pollution.
Bad feedback: ocean acidification to worsen global warming

(08/28/2013) As if ocean acidification and climate change weren't troubling enough (both of which are caused by still-rising carbon emissions), new research published in Nature finds that ocean acidification will eventually exacerbate global warming, further raising the Earth's temperature.
Yasuni could still be spared oil drilling
(08/26/2013) When Ecuadorean President, Rafael Correa, announced on August 15th that he was abandoning an innovative program to spare three blocs of Yasuni National Park from oil drilling, it seemed like the world had tossed away its most biodiverse ecosystem. However, environmental groups and activists quickly responded that there may be another way to keep oil companies out of Yasuni's Ishpingo-Tambococha-Tiputini (ITT) blocs: a national referendum.
China pledges $275 billion over 5 years to cut record air pollution

(08/19/2013) Last week China announced it was going to spend over a quarter of a trillion dollars ($275 billion) to fight rampant and life-threatening pollution in its urban centers over the next five years. Recent decades of unparalleled economic growth has taken a drastic environmental toll in China, including record air pollution levels in Beijing. The announcement follows other news, including that the Chinese government has recently scrapped a massive 2,000 megawatt coal plant project near the cities of Hong Kong and Shenzhen.
Foodies eat lab-grown burger that could change the world

(08/06/2013) Yesterday at a press event in London, two food writers took a bite into the world's most unusual hamburger. Grown meticulously from cow stem cells, the hamburger patty represents the dream (or pipedream) of many animal rights activists and environmentalists. The burger was developed by Physiologist Mark Post of Maastricht University and funded by Google co-founder Sergey Brin in an effort to create real meat without the corresponding environmental toll.
Drastic cuts to greenhouse gases could save hundreds of U.S. cities from watery grave
(08/01/2013) More than 1,700 American cities and towns – including Boston, New York, and Miami – are at greater risk from rising sea levels than previously feared, a new study has found. By 2100, the future of at least part of these 1,700 locations will be "locked in" by greenhouse gas emissions built up in the atmosphere, the analysis published in the Proceedings of the National Academy of Sciences on Monday found.
After long wait, Obama lays out fight against climate change
(06/25/2013) Five years after being elected president and six months after winning a second term, President Obama today gave his first speech devoted solely to climate change and announced several executive actions to begin weaning the United States (historically the largest emitter of greenhouse gases) off fossil fuels. At Georgetown University today, Obama stated that his administration would expand renewable energy projects on federal lands, raise energy efficiency standards on appliances, and, most importantly, limit carbon pollution from both existing and new power plants, which represent about 40 percent of the U.S.'s emissions. Obama also noted that the U.S. would spearhead global efforts to combat climate change which is pushing sea levels higher, melting glaciers and sea ice, exacerbating fires, imperiling species, and worsening extreme weather worldwide.
Logging may destabilize carbon in forest soils

(06/14/2013) Logging in temperate zones may release more greenhouse gases than previously thought by destabilizing carbon stored in forest soils, argues a new paper published in the journal Global Change Biology-Bioenergy.
CO2 emissions hit record in 2012

(06/10/2013) Carbon dioxide emissions from fossil fuels use hit a record in 2012, according to a new report from the International Energy Agency (IEA).
Southern U.S. logging soars to meet foreign biofuel demand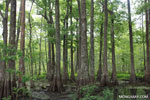 (06/06/2013) In order to meet the European Union's goal of 20% renewables by 2020, some European utility companies are moving away from coal and replacing it with wood pellet fuel. The idea is simple: trees will regrow and recapture the carbon released in the burning of wood pellets, making the process supposedly carbon-neutral. But just like other simple ideas, it misses out important details that can turn it on its head.
Indonesia's largest coal plant will be built despite protests, minister says

(05/26/2013) Indonesia will go ahead with construction of what is set to be its largest coal-fired power plant in Batang, Central Java next year, a senior government official has said, downplaying opposition from environmental groups and the local community. Developers have struggled to acquire the approximately 200 hectares of land needed for the planned PLTU Batang plant, which would have a 2000 megawatt (MW) capacity. Residents of five villages have protested the project, with some refusing to release their land on fears of potential environmental damage to the area. Environmental groups also oppose the plant, saying it overlaps with a marine protected area and runs counter to President Susilo Bambang Yudhoyono's commitment to reduce carbon emissions.
China to begin cutting carbon emissions one city at a time

(05/23/2013) China has unveiled details of its first pilot carbon-trading program, which will begin next month in the southern city of Shenzhen. The trading scheme will cover 638 companies responsible for 38% of the city's total emissions, the Shenzhen branch of the powerful National Development and Reform Commission (NDRC) announced on Wednesday. The scheme will eventually expand to include transportation, manufacturing and construction companies.
Indigenous groups protest hydropower congress as controversy hits meeting in Malaysia
(05/22/2013) The opening of the International Hydropower Association (IHA) World Congress in the Malaysian state of Sarawak was marred today by indigenous protests and controversy after a local indigenous leader was barred from attending a pre-conference workshop. Over 300 people from local indigenous people protested the ongoing construction of around a dozen mega-dams in the state that threaten to flood traditional lands, force villages to move, and upend lives in the state. The Sarawak hydropower plans are some of the most controversial in the world—making the choice of Kuching, Sarawak for the IHA meeting an arguably ironic one—with critics contending that the dams are have been mired in political corruption, including kickbacks and bribes. IHA brings together dam builders, banks, and various related organizations worldwide every two years.
Canadian government drops over $16 million on advertising its tar sands
(05/16/2013) The Canadian government has nearly doubled its advertising spending to promote the Alberta tar sands in an aggressive new lobbying push ahead of Thursday's visit to New York by the prime minister, Stephen Harper. The Harper government has increased its advertising spending on the Alberta tar sands to $16.5m from $9m a year ago.
Eat insects to mitigate deforestation and climate change
(05/14/2013) A new 200-page-report by the UN Food and Agriculture Organization (FAO) urges human society to utilize an often-ignored, protein-rich, and ubiquitous food source: insects. While many in the industrialized west might turn up their noses at the idea of eating insects, already around 2 billion people worldwide eat over 1,900 species of insect, according to the FAO. Expanding insect-eating, the authors argue, may be one way to combat rising food needs, environmental degradation, and climate change.
A new world?: carbon dioxide concentrations in atmosphere hit 400 ppm
(05/11/2013) For the first time since homo sapiens evolved, concentrations of carbon dioxide in the atmosphere have struck 400 parts per million (ppm) due to burning fossil fuels. The National Oceanic and Atmospheric Administration (NOAA) reports that readings of carbon dioxide at Mauna Loa Observatory in Hawaii hit the symbolic number on Thursday and are expected to continue rising in coming years. The last time concentrations were this high for a sustained period was 4-5 million years ago when sea levels were 5-40 meters higher than today and the poles were 10 degrees Celsius hotter. During this epoch, forests grew along the shores of the Arctic Ocean and coral reefs were almost wholly absent.
What if companies actually had to compensate society for environmental destruction?
(04/29/2013) The environment is a public good. We all share and depend on clean water, a stable atmosphere, and abundant biodiversity for survival, not to mention health and societal well-being. But under our current global economy, industries can often destroy and pollute the environment—degrading public health and communities—without paying adequate compensation to the public good. Economists call this process "externalizing costs," i.e. the cost of environmental degradation in many cases is borne by society, instead of the companies that cause it. A new report from TEEB (The Economics of Ecosystems and Biodiversity), conducted by Trucost, highlights the scale of the problem: unpriced natural capital (i.e. that which is not taken into account by the global market) was worth $7.3 trillion in 2009, equal to 13 percent of that year's global economic output.
China to phase out super greenhouse gas

(04/24/2013) Some eight billion tonnes of greenhouse gases could be kept out of the atmosphere if China sticks to a deal with the United Nation's Montreal Protocol to eliminate the production of hydro-fluorocarbons (HCFCs). In return for phasing out HCFC production by 2030, the Multilateral Fund of the Montreal Protocol on Substances has promised China of funding up to $385 million.
RSPO failing to meet sustainability objectives for palm oil production, says WWF

(04/23/2013) An initiative that aims to improve the social and environmental performance of palm oil production is faltering in its mission by failing to establish strong performance standards on greenhouse gas emissions and pesticide use, argues a new statement issued by WWF, the initiative's biggest green supporter.
'Carbon bubble' could cause next global financial crisis

(04/22/2013) The world could be heading for a major economic crisis as stock markets inflate an investment bubble in fossil fuels to the tune of trillions of dollars, according to leading economists. "The financial crisis has shown what happens when risks accumulate unnoticed," said Lord (Nicholas) Stern, a professor at the London School of Economics. He said the risk was "very big indeed" and that almost all investors and regulators were failing to address it.
U.S. CO2 emissions fall to lowest level since 1994

(04/05/2013) Carbon dioxide emissions from energy consumption in the United States during 2012 fell to the lowest level since 1994, finds a new report from the U.S. Energy Information Administration, a branch of the Department of Energy.
Proposed coal plant threatens Critically Endangered Philippine cockatoo
(04/02/2013) One kilometer off the Philippine island of Palawan lies the Rasa Island Wildlife Sanctuary; here forest grows unimpeded from a coral island surrounded by mangroves and coral reefs. Although tiny, over a hundred bird species have been recorded on the island along with a major population of large flying foxes, while in the waters below swim at least 130 species of coral fish, three types of marine turtles, and that curious-looking marine mammal, dugongs. Most importantly, perhaps, the island is home to the world's largest population of Philippine cockatoos (Cacatua haematuropygia), currently listed as Critically Endangered. But, although uninhabited by people, Rasa Island may soon be altered irrevocably by human impacts.
Near-record jump in carbon concentrations in global atmosphere last year

(03/06/2013) Carbon dioxide now makes up around 395 parts per million in the atmosphere, according to new data from the National Oceanic Atmospheric Administration (NOAA). Measuring atmospheric carbon in Mauna Loa, Hawaii, the NOAA notes that last year saw a jump of 2.67 parts per million, second only to a record jump in carbon concentrations in 1998—2.93 parts per million. The news further dampens hopes that nations will stick to their goal of keeping global temperatures from rising more than 2 degrees Celsius (3.6 degrees Fahrenheit) above pre-industrial levels.
Good news about climate change? Evolving technology could make cleaning the air more profitable than fouling it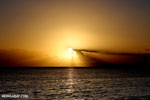 (02/26/2013) In the wake of the hottest and driest summer in memory throughout much of North America, and Super-storm Sandy that flooded cities and ravaged large swaths of the Mid-Atlantic coast, many now recognize that the climate change isn't just real, but that it is already at our doorstep. As this realization continues to sink in, the political will may ripen to take more aggressive action to put a brake CO2 emissions. Already, President Obama, who had remained mostly silent on the issue during his reelection campaign, has made it clear that tackling climate change will be among his top second-term priorities. But the fact remains that even if the entire world switched magically to 100 percent solar and other non-polluting power sources tomorrow, it's too late to roll back some of the impacts of climate change.
Rise in 1.5 degrees Celsius likely to spark massive greenhouse gas release from permafrost
(02/25/2013) While nations around the world have committed to keeping temperatures from rising 2 degrees Celsius (3.6 degrees Fahrenheit) above the pre-industrial era, new research published in Science suggests that the global climate could hit a tipping point at just 1.5 degrees Celsius (2.5 degrees Fahrenheit). Studying cave stalactites and stalagmites in Siberia, scientists found that at about 1.5 degrees Celsius the Siberian permafrost melts, potentially releasing a greenhouse gas bomb of 1,000 giga-tonnes, according to some experts.
Over 35,000 march on Washington demanding climate action and rejection of Canada's 'carbon bomb'
(02/18/2013) Yesterday over 35,000 people rallied in Washington D.C. for urgent action on climate change, which, according to organizers, was the largest climate march in U.S. history. Activists called on the Obama Administration to do much more to tackle climate change, including rejecting the Keystone XL Pipeline, which would bring carbon-heavy tar sands oil from Canada through the U.S. to a world market.
Paradigm shift needed to avert global environmental collapse, according to author of new book The Blueprint: Averting Global Collapse
(01/10/2013) Global strategist, trained educator, and international lecturer Daniel Rirdan set out to create a plan addressing the future of our planet. His book The Blueprint: Averting Global Collapse, published this year, does just that. "It has been a sixty hour a week routine," Rirdan told mongabay.com in a recent interview. "Basically, I would wake up with the burden of the world on my shoulders and go to sleep with it. It went on like this for eighteen months." It becomes apparent when reading The Blueprint that it was indeed a monumental undertaking.
Climate Summit in Doha characterized by lack of ambition
(12/09/2012) Ahead of the 18th United Nations Framework Convention on Climate Change (UNFCCC) in Doha, Qatar a variety of reports warned that the world was running out of time to avoid dangerous climate change, and that there was a widening gap between what nations have pledged to do and what the science demanded. A landmark report by the World Bank painted an almost apocalyptic picture of a world in which global temperatures have risen 4 degrees Celsius above pre-industrial levels, including unprecedented heatwaves and droughts, rising sea levels, global agriculture crises, and a stunning loss of species. In addition, scientific studies released near the two week conference found that sea levels were rising 60 percent faster than predicted, forests around the world were imperiled by increasing drought, marine snails were dissolving in the Southern Ocean due to ocean acidification, and ice melt in Greenland and Antarctica was on the rise.
Dams are rapidly damning the Amazon

(12/08/2012) Dam-builders seeking to unlock the hydroelectric potential of the Amazon are putting the world's mightiest river and rainforest at risk, suggests a new assessment that charts the rapid expansion of dams in the region.
'No-one is listening to the entire scientific community': global carbon emissions set to hit new high
(12/03/2012) Global carbon dioxide (CO2) emissions from industrial sources are set to hit a new record high this year according to a new analysis by Global Carbon Project. The analysis in Nature Climate Changes predicts that CO2 emissions will rise another 2.6 percent, hitting 35.6 billion tonnes. The scientists warn that such steep climbs in global emissions year-after-year means that the door is rapidly closing on a global agreement to keep temperatures from rising 2 degree Celsius (3.6 degrees Fahrenheit) above pre-industrial levels.
Unique program to leave oil beneath Amazonian paradise raises $300 million
(11/26/2012) The Yasuni-ITT Initiative has been called many things: controversial, ecological blackmail, revolutionary, pioneering, and the best chance to keep oil companies out of Ecuador's Yasuni National Park. But now, after a number of ups and downs, the program is beginning to make good: the Yasuni-ITT Initiative has raised $300 million, according to the Guardian, or 8 percent of the total amount needed to fully fund the idea.





As Doha Climate Summit kicks off, more ambitious cuts to greenhouse gas emissions needed

(11/26/2012) As the 18th meeting of the UN Framework Convention on Climate Change (UNFCCC) kicks off this morning in oil and gas rich Qatar, the world body warns that much more ambitious greenhouse gas cuts are needed to keep catastrophic climate change at bay. A new report by the UN Environment Program (UNEP) and the European Climate Foundation finds that even if all current emissions pledges are kept, the world will still spew 8 billion tonnes of CO2 equivalent above what is needed by 2020, putting the globe on a fast-track to dangerous climate change.





Hotter and hotter: concentrations of greenhouse gases hit another new record

(11/20/2012) As expected, greenhouse gas concentrations in the Earth's atmosphere hit another record last year, according to a new UN World Meteorological Organization (WMO). The increasing concentrations of greenhouse gases means that radiative forcing—changes in the atmosphere's energy balance that leads to warming—has jumped 30 percent in the last twenty years.





Climate activists march on White House again to oppose Keystone XL pipeline

(11/19/2012) Yesterday, climate activists marched around the White House in opposition against the Keystone XL pipeline, which if built will carry tar sands from Canada to the Gulf of Mexico and an international market. The protest, which included over 3,000 people according to organizing groups, is an opening salvo in activists' battle to convince the Obama Administration to turn down the pipeline for good.




Page 1 | Page 2 | Page 3 | Page 4 | Page 5 | Page 6 | Page 7