News articles on green

---
Mongabay.com news articles on green in blog format. Updated regularly.





Picture: scientists identify first known single-fingered dinosaur



(01/25/2011) Paleontologists working in China have discovered a first for dinosaurs: a species with only one finger. Named Linhenykus monodactylus, the extinct species stood only about two feet high and weighed about as much as a large parrot. Although small, the new dinosaur was a member of the carnivorous therapod dinosaurs, which include the infamous Tyrannosaurus Rex. The find was announced in the Proceedings of the National Academy of Sciences.


Eight rangers, soldiers killed in Virunga National Park

(01/25/2011) Yesterday morning, 3 wildlife rangers and 5 soldiers working in Virunga National Park were killed by the rebel group Democratic Forces for the Liberation of Rwanda (FDLR). These 8 were killed and 3 more wounded when their vehicle was fired on by FDLR rebels with rocket launchers. Park director Emmanuel de Merode told the AFP that it was the most serious incident to occur in Virunga National Park in the past 12 months.


Indonesia grants slew of last-minute logging concessions on eve of moratorium

(01/25/2011) Indonesia's Minister of Forestry granted nearly 3 million hectares of plantation forestry concessions the day before the country's president was due to sign a decree establishing a two-year moratorium on new logging licenses, reports a new analysis by Greenomics, an Indonesian environmental group.


Carbon criminals make off with $38 million in carbon credits heist

(01/25/2011) Cyberthieves who hacked the Czech carbon registry on Tuesday had intimate knowledge of different registries. They acted just days before a key security upgrade would have made the heist impossible, then sold the credits immediately – keeping the cash and letting the credits bounce around the system. Participants are now bracing for a fight over who will bear the loss.


Chinese citizen caught smuggling ivory from the Republic of Congo

(01/24/2011) A Chinese national was caught attempting to smuggle 22 pounds (10 kilos) of ivory out of the Republic of Congo on Saturday, according to the AFP. Officials confiscated five elephant tusks, 80 ivory chopsticks, 3 ivory carvings, and a number of smaller ivory-made items.


To succeed, REDD should consider factors outside forest sector

(01/24/2011) Policymakers should not ignore activities outside the forestry sector in efforts to reduce global deforestation, argues a new report published by the International Union of Forest Research Organizations (IUFRO).


95% of Liberia's elephants killed by poachers

(01/24/2011) Since the 1980s, Liberia has lost 19,000 elephants to illegal poaching, according to Patrick Omondi of the Kenya Wildlife Service speaking in Monrovia, the capital of Liberia. The poaching of Liberia's elephants has cut the population by 95% leaving only 1,000 elephants remaining.


Greenland melt is the worst yet

(01/24/2011) Melting of the Greenland ice sheet was the most extreme yet in 2010, beating the previous melt record from 2007. This continues a long-term trend whereby melting in Greenland has increased on average 17,000 square kilometers every year since 1979.


Asia's last lions lose conservation funds to tigers

(01/24/2011) The last lions of Asia and the final survivors of the Asiatic lion subspecies (Panthera leo persica) are losing their federal conservation funding to tiger programs, reports the Indian media agency Daily News & Analysis (DNA). While the Asiatic lion once roamed Central Asia, the Middle East, and even Eastern Europe, today the subspecies survives only in India's Gir Forest National Park in the north-western state of Gujarat.


Updating the top 100 weirdest and most imperiled mammals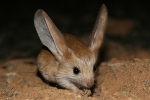 (01/24/2011) A lot can change in three years. In January 2007, the Zoological Society of London (ZSL) jumpstarted a program unique in the conservation world: EDGE, which stands for Evolutionarily Distinct and Globally Endangered, selects the species it works with not based on popularity or fund-raising potential but on how endangered and evolutionary unique (in laymen's terms: weird) they are. When EDGE first arrived in 2007, it made news with its announcement of the world's top 100 most unique and endangered mammals. While this list included a number of well-known species—such as the blue whale and the Asian elephant—it also introduced the public to many little-recognized mammals that share our planet, such as the adorable long-eared jerboa, the ancient poisonous solenodon, and the ET-like aye-aye. However, after three years the EDGE program found that their top 100 mammals list already need updating.


Cocaine production killing Colombia's rainforests

(01/24/2011) Researchers have found that coca cultivation is associated with high rates of forest loss, at least in the southern forests of Colombia. According to a new paper just published in Environmental Science and Technology, areas near new coca plots are significantly more likely to suffer from forest loss. Politicians, environmental groups, and others have long attributed deforestation to coca production. But these researchers are the first to quantity the effect of coca cultivation while controlling for other factors.


Marathon swimmer: an interview with the first man to swim the length of the Amazon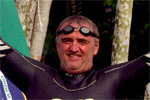 (01/23/2011) Explorers have been making their way down the world's mightiest river for hundreds of years. Untold numbers of people have not completed the journey, drowning in its murky waters, being eaten by animals, losing their way, succumbing to tropical disease, being killed by pirates or hostile local populations. But today a trip down the Amazon is less special—it has even been rafted and kayaked by a few intrepid souls. Traversing the majority of the Amazon can be done easily by commercial boat, provided you have the time and a lot of patience. But then in 2007 a Slovenian did something amazing: he swam the entire length of the river. The adventure took 66 days and exacted a heavy physical and mental toll, but Martin Strel survived and in so doing conveyed a simple, but powerful message to the world: we are part of the our environment.


Deforestation continues in Somalia despite charcoal ban

(01/23/2011) IRIN News, a news service operated by the UN Office for Humanitarian Affairs, has reported that charcoal production in Somalia is continuing to rise despite a government ban. Charcoal production has long been one of the principal drivers of deforestation in Somalia. The charcoal, which is usually smuggled out of the country illegally for sale in the Gulf States, also provides a source of income for Islamic militias like al Shabaab, which control large parts of Somalia in open defiance of the Western-backed government.


Can entrepreneurial insights save the Masai Mara?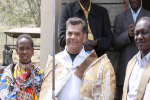 (01/23/2011) At the epicenter of East Africa's Great Migration, the Masai Mara of Southern Kenya hosts one of the world's great wildlife spectacles, as herds of over two million wildebeest, zebra, and gazelle congregate in search of fresh grazing brought by the annual rains. Yet, even here in one of the world's great wild places, modern man casts a long shadow, and the Mara Ecosystem is degenerating under the pressures of uncontrolled tourism, divisive local politics, and the burgeoning population growth of the local Maasai people. Working to reverse what seems to many conservationists a hopeless trend for the area, a champion of the Masai Mara has emerged in AJ Patel, founder of the Hasla Mara Wildlife Conservation Foundation. Building a career as a successful entrepreneur and civic leader in San Francisco Bay Area's Silicon Valley, AJ now focuses his considerable business experience and skills for the cause of global wildlife conservation


'New' cat in Sumatra: clouded leopard is distinct subspecies



(01/23/2011) Just six years ago the beautiful medium-sized Asian cat, the clouded leopard, was considered a single species. Then in 2006 researchers announced that there were, in fact, two unique species of clouded leopard: one species (Neofelis nebulosa) that inhabited mainland Asia (from Nepal to China and south to peninsular Malaysia) and a more threatened species living on the islands of Borneo and of Sumatra, dubbed the Sunda clouded leopard (Neofelis diardi). Now, researchers have confirmed that clouded leopards living on Sumatra are distinct from those on Borneo, further subdividing these two populations into unique subspecies.


How Genghis Khan cooled the planet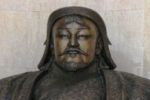 (01/20/2011) In 1206 AD Genghis Khan began the Mongol invasion: a horse-crazed bow-wielding military force that swept through much of modern-day Asia into the Middle East and Eastern Europe. But aside from creating the world's largest empire, the Mongol invasion had another global impact that has remained hidden in history according to new research by Julia Pongratz of the Carnegie Institution's Department of Global Ecology. Genghis Khan and his empire, which lasted nearly two centuries, actually cooled the Earth.


New hope for rare lemurs in Madagascar

(01/20/2011) A survey of a remote forest area in Madagascar turned up seven new groups of silky sifaka, a critically endangered lemur threatened by habitat destruction. The finding raises hope that the species—which is listed as one of the world's 25 most endangered primates—is surviving in Marojejy National Park despite an outbreak of illegal rosewood logging in 2009 and 2010.


UN and conservation organizations condemn big oil's plan to drill in Virunga National Park

(01/20/2011) WWF, the International Union for the Conservation of Nature (IUCN), and the UN have all recently expressed concerns about two oil companies' plan to explore for oil in Africa's oldest and famed Virunga National Park. Home to a quarter of the world's mountain gorillas, as well as chimpanzees, hippos, lions, forest elephants, and rare birds Virunga National Park in the Democratic Republic of Congo (DRC) is one of Africa's most biodiverse parks and is classified by the UN as a World Heritage Site. But according to WWF plans by oil companies SOCO International and Dominion Petroleum could jeopardize not only the wildlife and ecosystems, but also local people.


World's weirdest aphrodisiac: elephant-digested durian fruit

(01/20/2011) The spiky, odorous, weighty, and almost impenetrable durian fruit is considered by some to be a fine delicacy, but others a putrid horror. Its taste has been described between a delicious custard and old gym socks. Still, even durian lovers may be uncomfortable with the idea of eating the fruit after it has been consumed and expelled by a wild Asian elephant. But according to the New Straits Times recently wealthy businessmen are willing to pay over $300 for a sample of elephant-ingested durian, which they believe acts as an aphrodisiac.


Major conservation biology textbook now free online

(01/20/2011) A highly regarded conservation textbook is now available online for free.


Carbon credits 'stolen'

(01/20/2011) The European Union temporarily shut down its carbon market after a security breach, reports Point Carbon.


NASA images reveal consistent climate warming among different temperature records

(01/19/2011) New images released by NASA illustrate how four different global temperature records show remarkably consistent warming around the world. Currently, global temperatures are analyzed by four major organizations: NASA Goddard Institute for Space Studies (GISS), NOAA National Climatic Data Center, Met Office Hadley Center's Climatic Research Unit, and the Japanese Meteorological Agency. Although each organization has garnered slightly different results year-to-year, all show a consistent warming trend globally, including that the most recent decade as the warmest since record-keeping began in the late Nineteenth Century.


Last year worst yet for rhino killings in South Africa

(01/19/2011) Three hundred and thirty-three rhinos were killed in South Africa last year, the highest number yet. Ten of the rhino were black rhinos, which are listed as Critically Endangered by the IUCN Red List, the rest were white rhinos, listed as Near Threatened. In total South Africa has over 20,000 rhinos.


Africa gains new elephant species


(01/19/2011) DNA evidence has shown that the forest elephant-Africa's smaller, shyer pachyderm-is indeed a separate species from the much more well-known savanna elephant. While scientists have long debated the status of the forest elephant (should it be considered a separate population, a subspecies, or a unique species?) a new study in the open-access journal PLoS Biology finds that genetically the forest elephant is unarguably a new species. If conservation authorities accept the new study, it will change elephant conservation efforts throughout Africa.


Lion poisonings decimating vultures in Kenya

(01/19/2011) It's a common image of the African savanna: vultures flocking to a carcass on the great plains. However, a new study has found that vulture populations are plummeting in Kenya's Masai Mara National Reserve, a part of the Serengeti plains, due to habitat loss as well as the illegal killing of lions. Increasingly farmers and livestock owners have targeted lions and other big predators by poisoning livestock carcasses with toxic pesticides, such as Furadan. Not only illegal, such poisonings take their toll on other Serengeti wildlife, including vultures that perish after feeding on the laced carcasses.


Australia's floods threaten Great Barrier Reef

(01/18/2011) The floods ransacking the Queensland coast have cost 20 lives and $500 million worth of property damage. Now, huge volumes of water are pouring into the ocean, threatening the Great Barrier Reef, which extends for thousands of kilometers off the coast. Although it may take years to know the full consequences of the flooding, Australian scientists are already warning of serious damage. For now, the biggest problems are concentrated on the southern part of the reef, where three overflowing rivers—the Burdekin, the Fitzroy, and the Burnett—have released millions of gallons of heavily polluted water into the sea. So far, prevailing winds have confined the majority of the floodwaters to within 65 kilometers of shore. But in time, the damage may grow to affect the entire reef system.


Sustainable timber in Tanzania experiences huge growth

(01/18/2011) The level of Tanzanian timber forest certified as sustainable increased by 700 percent earlier this month. The certification not only represents an environmental win, but is expected to bring opportunities and money to the communities which exist within and around the forests.


American cougars on the decline: 'We're running against the clock,' says big cat expert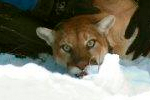 (01/17/2011) It holds the Guinness World Record for having the most names of any animal on the planet, with 40 in English alone. It's also the widest-ranging native land animal in the Americas, yet is declining throughout much of its range. Mongabay talks with big cat expert Dr. Howard Quigley about the status and research implications of the elusive, enigmatic, and unique cougar.


Amount of carbon absorbed by ecosystems each year is grossly overstated, says new study

(01/17/2011) According to a new paper published in Science, current carbon accounting methods significantly overstate the amount of carbon that can be absorbed by forests, plains, and other terrestrial ecosystems. That is because most current carbon accounting methods do not consider the methane and carbon dioxide released naturally by rivers, streams, and lakes. This new paper suggests that rivers, streams, and lakes emit the equivalent of 2.05 billion metric tons of carbon every year. (By comparison, all the terrestrial ecosystems on the world's continents are thought to absorb around 2.6 billion metric tons of carbon each year). This is, as the lead author of the paper said, is a "major accounting error".


Italy and Panama continue illegal fishing, says new report

(01/15/2011) On Wednesday, the National Oceanic and Atmospheric Administration (NOAA) issued its biennial report identifying six countries whose fisheries have been engaged in illegal, unreported, or unregulated (IUU) fishing during the past two years. The report comes at a time when one-fifth of reported fish catches worldwide are caught illegally and commercial fishing has led to a global fish stock overexploitation of an estimated 80 percent.


Picture: rare cat photographed in Borneo not believed to be extinct

(01/15/2011) Camera traps have photographed a rare small cat species in Borneo, but contrary to claims in The Telegragh, which reported on the story, the Bornean bay cat was not believed to be extinct, only rare.


Brazil's environment chief resigns over controversial Amazon dam

(01/14/2011) The president of Brazil's environmental agency IBAMA has resigned over pressure to grant a license for the Belo Monte dam, a hydroelectric project on the Xingu River that faces strong opposition from environmental groups and indigenous tribes, reports O Globo.


Indonesia to open protected forests to geothermal power

(01/14/2011) The Indonesian government will soon issue a decree allowing geothermal mining in protected forests, reports The Jakarta Post.


2010 ties for the warmest year on record

(01/14/2011) 2010 tied 2005 as the warmest year on record, according to separate analyses by NASA and National Oceanic and Atmospheric Administration (NOAA).


Hyenas discovered in Armenia? Researchers find carcass, tracks

(01/14/2011) On October 1, 2010, the carcass of a striped hyena was found entangled in barbed wire surrounding an orchard in southern Armenia. The find represents the region's first confirmed hyena observation in over 60 years.


Pictures: Scientists discover carnivorous pygmy dinosaur

(01/13/2011) Scientists have announced the discovery of a new species of carnivorous dinosaur which lived 230 million years ago in what is today Argentina.


Does chopping down rainforests for pulp and paper help alleviate poverty in Indonesia?


(01/13/2011) Over the past several years, Asia Pulp & Paper has engaged in a marketing campaign to represent its operations in Sumatra as socially and environmentally sustainable. APP and its agents maintain that industrial pulp and paper production — as practiced in Sumatra — does not result in deforestation, is carbon neutral, helps protect wildlife, and alleviates poverty. While a series of analyses and reports have shown most of these assertions to be false, the final claim has largely not been contested. But is conversion of lowland rainforests for pulp and paper really in Indonesia's best economic interest?


Agricultural innovation will reduce poverty, help stabilize climate change according to new report

(01/12/2011) With nearly a billion people people going hungry in the world today as 40 percent of the global food stock is wasted before it is consumed, many are seeking ways to increase the efficiency of the world's food system. Worldwatch Institute, an environmental sustainability and social welfare research organization, today released State of the World 2011: Innovations that Nourish the Planet, which highlights recent successes in agricultural innovation and outlines ways to reduce global hunger and poverty while at the same time minimizing the impact of agriculture on the environment.


Pictures: 6 'lost' frog species discovered in Haiti

(01/12/2011) On the eve of the anniversary of last year's destructive earthquake, scientists have announced a bit of positive news out of Haiti: the rediscovery of six species of frogs.


New Zealand: Can you sink a rainbow?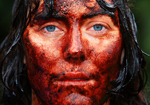 (01/12/2011) In a world wracked by Cold War, New Zealand's Prime Minister, David Lange defends the country's fledgling nuclear free policy by refusing the nuclear warship USS Buchanan's entry into New Zealand's shores. A historic day. He had received an almost unprecedented standing ovation at the Oxford Union Debate four months earlier where he had successfully argued the proposition that "nuclear weapons are morally indefensible". He was held high in the estimations of dedicated environmental group, Greenpeace for doing this, who were also fighting for the cease of nuclear testing and for New Zealand to be a leader in environmental protection. In addition, he was respected by his country for his bold stand.


Photos: Scientists race to protect world's most endangered corals

(01/11/2011) As corals around the world disappear at alarming rates, scientists are racing to protect the ones they can. At a workshop led by the Zoological Society of London (ZSL), the world's foremost coral experts met in response to a decade of unprecedented reef destruction to identify and develop conservation plans for the ten most critically endangered coral species.


Wildlife crime goes largely unpunished in Indonesia


(01/10/2011) Indonesia is famed for its wildlife diversity. Straddling the contact zone between Asia and Australia, evolution has created some of the earth's most remarkable species here. Think babirusa , Komodo dragon, orangutan and birds of paradise, and you get the picture. Indonesia is famed for its wildlife diversity. Straddling the contact zone between Asia and Australia, evolution has created some of the earth's most remarkable species here. Think babirusa, Komodo dragon, orangutan and birds of paradise, and you get the picture. Most of us also know that Indonesia has a major problem maintaining this diversity through effective conservation programs. Not a day goes by without Indonesia appearing somewhere in the world's media with a negative story on how it is managing its wildlife.


Al Gore thanks Indonesian president for forest, climate commitment

(01/10/2011) Opening a climate summit in Jakarta, former U.S. Vice President Al Gore thanked Indonesian President Susilo Bambang Yudhoyono for his commitment to reduce projected greenhouse gas emissions, reports the Jakarta Globe.


Japanese firm is deadliest for marine life, says Greenpeace

(01/10/2011) Greenpeace has ranked the canned tuna corporation Princes as the most environmentally damaging tuna brand in the U.K., citing that the Japanese company uses destructive fishing methods and that its claims of sustainability are blatantly untrue.


Burning up biodiversity: forest fires increase in Madagascar

(01/10/2011) The number of fires burning in and around forests in the northeastern part of Madagascar increased during the 2010 burning season relative the the year before, according to analysis of NASA data by WildMadagascar.org / Mongabay.com. The rise in burning corresponds to an especially dry year and continued illegal logging of the region's biologically-rich rainforests.


Meat producers should replace cattle with insects, scientists say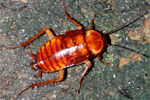 (01/10/2011) Scientists in the Netherlands have discovered that insects produce significantly less greenhouse gas per kilogram of meat than cattle or pigs. Their study, published in the online journal PLoS One, suggests that a move towards insect farming could result in a more sustainable - and affordable - form of meat production.


Sales of RSPO-certified palm oil surge 225%

(01/10/2011) Sales of palm oil certified under the leading sustainability standard surged 225 percent in 2010, suggesting growing consumer interest in more responsibly-sourced palm oil.


Leatherback sea turtles tracked for first time in South Atlantic

(01/07/2011) Leatherback sea turtles undertake one of the longest journeys of any animal as they traverse the oceans in search of food, navigating hazards such as plastic pollution and fishing operations. A new study published in the Royal Society Journal Proceedings B has for the first time mapped their odyssey through the South Atlantic.


Ancient bird evolved "clubs" to beat predators, each other

(01/07/2011) Researchers have discovered that the thick wing bones of an ancient flightless bird which once lived in Jamaica may have been used as clubs to beat predators and even members of its own species.


"End of Days" bird kill just a fraction of real death toll

(01/07/2011) The sudden en-masse deaths of thousands of birds in the Southern U.S. on the night of New Year's Eve have created a frenzy of media attention, but in reality hardly compare to the massive number that die each year because of human activity.



Page 1 | Page 2 | Page 3 | Page 4 | Page 5 | Page 6 | Page 7 | Page 8 | Page 9 | Page 10 | Page 11 | Page 12 | Page 13 | Page 14 | Page 15 | Page 16 | Page 17 | Page 18 | Page 19 | Page 20 | Page 21 | Page 22 | Page 23 | Page 24 | Page 25 | Page 26 | Page 27 | Page 28 | Page 29 | Page 30 | Page 31 | Page 32 | Page 33 | Page 34 | Page 35 | Page 36 | Page 37 | Page 38 | Page 39 | Page 40 | Page 41 | Page 42 | Page 43 | Page 44 | Page 45 | Page 46 | Page 47 | Page 48 | Page 49 | Page 50 | Page 51 | Page 52 | Page 53 | Page 54 | Page 55 | Page 56 | Page 57 | Page 58 | Page 59 | Page 60 | Page 61 | Page 62 | Page 63 | Page 64 | Page 65 | Page 66 | Page 67 | Page 68 | Page 69 | Page 70 | Page 71 | Page 72 | Page 73 | Page 74 | Page 75 | Page 76 | Page 77 | Page 78 | Page 79 | Page 80 | Page 81 | Page 82 | Page 83 | Page 84 | Page 85 | Page 86 | Page 87 | Page 88 | Page 89 | Page 90 | Page 91 | Page 92 | Page 93 | Page 94 | Page 95 | Page 96 | Page 97 | Page 98 | Page 99 | Page 100 | Page 101 | Page 102 | Page 103 | Page 104 | Page 105 | Page 106 | Page 107 | Page 108 | Page 109 | Page 110 | Page 111 | Page 112 | Page 113 | Page 114 | Page 115 | Page 116 | Page 117 | Page 118 | Page 119 | Page 120 | Page 121 | Page 122 | Page 123 | Page 124 | Page 125 | Page 126 | Page 127 | Page 128 | Page 129 | Page 130 | Page 131 | Page 132 | Page 133 | Page 134 | Page 135 | Page 136 | Page 137 | Page 138 | Page 139 | Page 140 | Page 141 | Page 142 | Page 143 | Page 144 | Page 145 | Page 146 | Page 147 | Page 148 | Page 149 | Page 150 | Page 151 | Page 152 | Page 153 | Page 154 | Page 155 | Page 156 | Page 157 | Page 158 | Page 159 | Page 160 | Page 161 | Page 162 | Page 163 | Page 164 | Page 165 | Page 166 | Page 167 | Page 168 | Page 169 | Page 170 | Page 171 | Page 172 | Page 173 | Page 174 | Page 175 | Page 176 | Page 177 | Page 178 | Page 179 | Page 180 | Page 181 | Page 182 | Page 183 | Page 184 | Page 185 | Page 186 | Page 187 | Page 188 | Page 189 | Page 190 | Page 191 | Page 192 | Page 193 | Page 194 | Page 195 | Page 196 | Page 197 | Page 198