News articles on green

---
Mongabay.com news articles on green in blog format. Updated regularly.





Conservationists seek $15M for rarest chimp

(06/27/2011) A new conservation plan calls for $14.6 million to save the world's rarest subspecies of chimp: the Nigeria-Cameroon chimpanzee, reports the Wildlife Conservation Scoeity (WCS).


Photos: wildlife survives warfare in eastern Afghanistan

(06/27/2011) Despite ongoing warfare and strife, wildlife is surviving in Afghanistan, reports a new study published in the journal Oryx.


Back from a century of extinction, conservation proposed for elusive Asian flying squirrel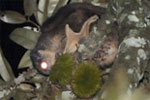 (06/27/2011) The Travancore flying squirrel (Petinomys fuscocapillus) occurs in the forests of the Western Ghats and Sri Lanka, a global biodiversity hotspot, and is listed as Near Threatened on the IUCN Red List. During the first half of the 20th century the species was thought to be extinct, but was rediscovered in the 1960s, then not seen again for over twenty years.


Green tigers: new research shows protecting forests will deliver new economic boom for Southeast Asia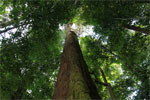 (06/27/2011) A raft of new studies show that protecting Southeast Asia's forests could provide an enormous economic lift for Southeast Asia. Indeed, the studies suggest, forest conservation, sustainable forestry, and agricultural improvements, along with investments in clean energy, could spur the rise of regional "Green Tiger" economies whose development levels surpass even those achieved during the boom years of the 1990's. The studies provide a striking rebuttal to palm oil and timber industries' claims that deforestation is necessary for the region's growth.


Best way to count white-tailed deer populations in tropical forests

(06/27/2011) Getting accurate estimates on wildlife populations is difficult in any habitat, but especially tricky in tropical forests where even large mammals are capable of melting into the foliage like ghosts. If you've ever spent time in a tropical rainforest, you know you could walk within a couple meters of a jaguar and never even know. Therefore, scientists have to come up with creative ways—from camera traps to pawprints to studying feces—to estimate population size. In the new issues of mongabay.com's open access journal Tropical Conservation Science, researchers look at the most accurate way to count white-tailed deer (Odocoileus virginianus) in central Mexican forests.


How do Lebombo ironwood trees fare against elephants and fire?

(06/27/2011) A new study in mongabay.com's open access journal Tropical Conservation Science found that Lebombo ironwood (Androstachys johnsonii) forests are showing signs of decline due to elephant damage and fires in Zimbabwe's Gonarezhou National Park. The Lebombo ironwood is the only tree in the genus Androstachys.


Over 80 percent of urban Congolese eat bushmeat

(06/27/2011) Bushmeat is one of the major threats to wildlife in parts of Africa: large and medium-sized animals are vanishing from regions in a trend dubbed by biologists the 'empty forest syndrome'. A number of popularly consumed species are also threatened with global extinction. A new study in mongabay.com's open access journal Tropical Conservation Science surveyed 1,050 households in Brazzaville, the capital of Republic of the Congo, regarding their consumption of bushmeat only to find that the practice was practically universal: 88.3 percent of households in Brazzaville consumed bushmeat.


Pictures: Turquoise 'dragon' among 1,000 new species discovered in New Guinea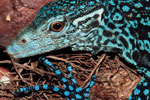 (06/27/2011) Scientists discovered more than 1,000 previously unknown species during a decade of research in New Guinea, says a new report from WWF. While the majority of 1,060 species listed are plants and insects, the inventory includes 134 amphibians, 71 fish, 43 reptiles, 12 mammals, and 2 birds. Among the most notable finds: a woolly giant rat, an endemic subspecies of the silky cuscus, a snub-fin dolphin, a turquoise and black 'dragon' or monitor lizard, and an 8-foot (2.5-m) river shark.


Honduras protects sharks in all its waters

(06/26/2011) Endangered sharks are finding more sanctuaries. Honduras has announced that commercial shark fishing will be banned from its 92,665 square miles (240,000 square kilometers) of national waters. Honduras says the ban, which follows a moratorium on shark fishing, will bring in tourism revenue and preserve the marine environment.


Photos: 300 species discovered during expedition to Philippines

(06/26/2011) Scientists believe they have discovered more than new 300 species during a six-week expedition to the Philippines.


FSC mulls controversial motion to certify plantations responsible for recent deforestation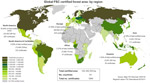 (06/24/2011) Members of the Forest Stewardship Council (FSC), meeting in Malaysia this week for its General Assembly, will consider various changes to the organization, including a vote on a controversial motion that would open the door—slightly at first—to sustainable-certification of companies that have been involved in recent forest destruction for pulp and paper plantations. Known as Motion 18, the change is especially focusing on forestry in places where recent deforestation has been rampant, such as Indonesia and Malaysia.


Alleged moratorium breach becomes test for RSPO

(06/24/2011) An alleged breach of Indonesia's new moratorium on primary forest and peatlands conversion may prove a test for the Roundtable on Sustainable Palm Oil (RSPO), an eco-certification initiative.


Rainforest tribe forcibly removed from dam area to palm oil plantation

(06/23/2011) A thousand Penan indigenous people have been forcibly moved from their rainforest home to monoculture plantations, reports Survival International. To make way for the Murum dam, the Malaysian state government of Sarawak is moving a thousand Penan from their traditional homes, but as apart of the deal the government promised to move the Penan to another part of their ancestral land. The government has since sold that land to a palm oil company, which is currently clearcutting the forests for plantations.


FSC to continue allowing baboon killing on sustainably-certified plantations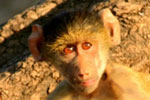 (06/23/2011) Shooting baboons will continue in Forest Stewardship Council (FSC)-certified plantations. After examining a complaint by the NGO GeaSphere against South African plantations for trapping and shooting hundreds of baboons, the FSC has announced it will not place a moratorium on baboon-killing in its sustainably-certified plantations.


Sabah applies for heritage status for rainforest reserves to block political expropriation

(06/23/2011) Sabah, the eastern-most state in Malaysian Borneo, has applied for World Heritage status for three rainforest areas, reports the Sabah Wildlife Department.


Indonesian sugar producers seek 500,000 ha of land exempted from moratorium

(06/23/2011) Indonesia's sugar association is seeking 500,000 hectares of land for new sugar cane plantations in a bid to make the country self-sufficient in sugar production, reports Tempo Interactive.


Serengeti road cancelled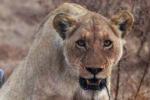 (06/23/2011) In what is a victory for environmentalists, scientists, tourism, and the largest land migration on Earth, the Tanzanian government has cancelled a commercial road that would have cut through the northern portion of the Serengeti National Park. According to scientists the road would have severed the migration route of 1.5 million wildebeest and a half million other antelope and zebra, in turn impacting the entire ecosystem of the Serengeti plains.


Rainforests in Sumatra, Honduras added to UN's danger list

(06/23/2011) Rainforests in Honduras and on the Indonesian island of Sumatra have been added to the U.N.'s "danger" list due to illegal logging, encroachment, and road contruction, reports UNESCO.


Laos announces crackdown on illegal logging, timber smuggling

(06/22/2011) Laos Prime Minister Thongsing Thammavong ordered authorities to crack down on illegal logging and timber trafficking in the midst of accelerating forest loss, reports the Vientiane Times.


Embattled Malaysian minister denies secret Swiss accounts, but not other holdings

(06/22/2011) Abdul Taib Mahmud, chief minister of Sarawak, on Wednesday denied charges that he holds secret Swiss bank accounts containing wealth attained through close ties with logging companies and palm oil firms operating in the Malaysian Borneo state, reports the Associated Press.


Brazil confirms existence of new uncontacted Amazon tribe

(06/22/2011) The Brazilian government confirmed the existence of a community of uncontacted Amerindians in a protected area near the Peruvian border, reports Funai, Brazil's Indian affairs agency.


World Bank loans Madagascar $52m to address environmental crisis

(06/22/2011) The World Bank has approved a $52 million loan to bolster conservation efforts in Madagascar, which have suffered from a collapse in funding and governance in the aftermath of a 2009 military coup, reports Reuters.


African forests store 25% of tropical forest carbon

(06/22/2011) Forests in sub-Saharan Africa account for roughly a quarter of total tropical forest carbon, according to a comprehensive assessment of the world's carbon stocks published in the journal Proceedings of the National Academy of Sciences (PNAS).


U.S. tribes to explore forest carbon opportunities

(06/22/2011) Tribes in Washington state will participate in a pilot project to test the feasibility of developing forest carbon projects on tribal lands, reports EcoAnalytics, a carbon advisory firm involved in the deal.


Dung beetles: a sewage SWAT team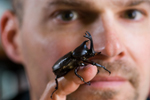 (06/21/2011) Biology Professor Doug Emlen speaks with Laurel Neme on her 'The WildLife' radio show and podcast about the biology and armaments of dung beetles. An expert on the evolution and development of bizarre shapes in insects, Emlen notes that dung beetles are one of the 'kings' of odd morphology.


Indonesia to investigate palm oil company that allegedly breached moratorium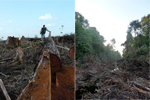 (06/21/2011) Indonesia's REDD+ Task Force will investigate charges that PT Menteng Jaya Sawit Perdana (PT Menteng), a palm oil company owned by Malaysia-based Kuala Lumpur Kepong Berhad (KLK), has cleared peat forest in breach of the country's newly-signed moratorium on the granting of new forestry licenses on peatlands and in primary forest areas. The allegation was levied by the Environmental Investigation Agency, an international NGO, and Telapak, an Indonesian group, after an on-the-ground undercover investigation. EIA and Telapak found that PT Menteng had cleared peat forest near Sampit in Indonesia's Central Kalimantan province without securing proper licenses.


The truth about polar bears and climate change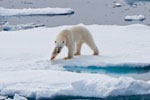 (06/21/2011) Although scientists say innumerable species are threatened by climate change, polar bears have been the global symbol of the movement to rein-in greenhouse gas emissions. This is perhaps not surprising, since polar bears are well known to the public—even though they inhabit a region largely absent of humans—and they make a big impression. Their glaringly white coat contrasts with their deadly skills: as the world's biggest terrestrial predators, they are capable of killing a seal with single blow. When young they are ridiculously adorable, but when adults they are stunning behemoths. But that's not all. Unlike many other species, the perils of climate change are also easy to visualize in connection with polar bears: their habitat is literally melting away.


Indonesia's moratorium undermines community forestry in favor of industrial interests


(06/21/2011) Indonesia's moratorium on new concessions in primary forest areas and peatlands "completely ignores" the existence of community forestry management licenses, jeopardizing efforts to improve the sustainability of Indonesia's forest sector and ensure benefits from forest use reach local people, say environmentalists. According to Greenomics-Indonesia, a Jakarta-based NGO, community and village forestry licenses are not among the many exemptions spelled under the presidential instruction that defines the moratorium. The instruction, issued last month, grants exemptions for industrial developers and allows business-as-usual in secondary forest areas by the pulp and paper, mining and palm oil industries.


Tropical forests more effective than temperate forests in fighting climate change

(06/20/2011) Preserving forest cover and reforesting cleared areas in the tropics will more effectively reduce temperatures than planting trees across temperate croplands, argues a new paper published in Nature Geoscience.


Ocean prognosis: mass extinction


(06/20/2011) Multiple and converging human impacts on the world's oceans are putting marine species at risk of a mass extinction not seen for millions of years, according to a panel of oceanic experts. The bleak assessment finds that the world's oceans are in a significantly worse state than has been widely recognized, although past reports of this nature have hardly been uplifting. The panel, organized by the International Program on the State of the Ocean (IPSO), found that overfishing, pollution, and climate change are synergistically pummeling oceanic ecosystems in ways not seen during human history. Still, the scientists believe that there is time to turn things around if society recognizes the need to change.


Endangered Madagascar wildlife on sale in Thailand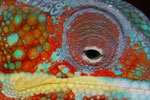 (06/19/2011) Conservation group TRAFFIC uncovered nearly 600 Madagascar reptiles and amphibians on sale in Thai markets, including endangered species and those banned for sale by the Convention on International Trade in Endangered Species of Wild Fauna and Flora (CITES). The animals, representing 24 reptiles species and 9 amphibians, are being sold for the international pet trade. "We know there is a significant ongoing illegal trade in protected species from Madagascar, mainly destined for Asia, which has been exacerbated by the current political situation in the country leading to weaker enforcement of existing laws and safeguarding of protected areas," says Richard Hughes, WWF's Representative in Madagascar.


Ahead of meeting, Forest Stewardship Council (FSC) loses another supporter

(06/19/2011) The forest organization, FERN, has pulled its support from the Forest Stewardship Council (FSC), reports FSC-Watch. FERN has quit the increasingly troubled organization due to FSC pursuing carbon credits through forestry. The FSC loses FERN just weeks before its 6th General Assembly, in which FSC partners—including private corporations and some environmental groups—will meet to debate current practices.


How do we save Africa's forests?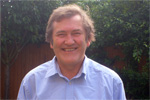 (06/19/2011) Africa's forests are fast diminishing to the detriment of climate, biodiversity, and millions of people of dependent on forest resources for their well-being. But is the full conservation of Africa's forests necessary to mitigate global climate change and ensure environmental stability in Africa? A new report by The Forest Philanthropy Action Network (FPAN), a non-profit that provides research-based advice on funding forest conservation, argues that only the full conservation of African forests will successfully protect carbon stocks in Africa.


Greenpeace head arrested after nonviolent protest on Arctic oil rig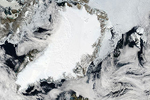 (06/19/2011) Kumi Naidoo, the head of Greenpeace, has been arrested after scaling a deepwater oil rig in the Arctic run by Cairn Energy. Naidoo was attempting to deliver a petition to the captain signed by 50,000 people demanding that Cairn Energy release details on how it would respond to an oil spill. "For me and for many people around the world this is now one of the defining environmental struggles of our time," Naidoo said on a video before scaling the rig. "It's a fight for sanity against the madness that sees the disappearance of the Arctic ice not as a warning, but as an opportunity to seek further profits."


Palm oil labeling bill fails to pass in Australia

(06/19/2011) A controversial bill that would have required manufacturers to explicitly label palm oil as an ingredient on food products will not be passed into law.


Deforestation in Brazil's Amazon continues to rise; clearing highest near Belo Monte dam site

(06/17/2011) Deforestation in the Brazilian Amazon continued to rise as Brazil's Congress weighed a bill that would weaken the country's Forest Code, according to new analysis by Imazon.


Efficient aquaculture needed for food security, particularly in Asia

(06/17/2011) Aquaculture is the best way to meet future demand for seafood, which is expected to rise significantly by 2030 due expanding middle class populations in China, India, and Southeast Asia expand, argues a new report.


Indonesia's forest moratorium

(06/17/2011) World Resource Institute's summary of key elements, and unanswered questions, in Indonesia's recent moratorium on new forest permits.


7 new mice species discovered in the Philippines

(06/16/2011) Seven new species of mice have been discovered in the rainforests of Luzon island in the Philippines, according to the country's Department of Environment and Natural Resources.


Photo: Scientists discover 'SpongeBob' mushroom in Borneo

(06/16/2011) Scientists have discovered a colorful new species of mushroom in the rainforest of Borneo and named it after a popular cartoon character: SpongeBob.


Record dead zone projected due to Midwest floods

(06/16/2011) Flooding in the Midwest is likely to cause the largest-ever dead zone in the Gulf of Mexico, reports the National Oceanic and Atmospheric Administration (NOAA).


Over 900 species added to endangered list during past year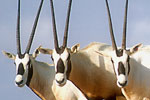 (06/16/2011) The past twelve months have seen 914 species added to the threatened list by the world's authority of species endangerment, the International Union for the Conservation of Nature (IUCN)'s Red List. Over 19,000 species are now classified in one of three threatened categories, i.e. Vulnerable, Endangered, and Critically Endangered, a jump of 8,219 species since 2000. Species are added to the threatened list for a variety of reasons: for many this year was the first time they were evaluated, for others new information was discovered about their plight, and for some their situation in the wild simply deteriorated. While scientists have described nearly 2 million species, the IUCN Red List has evaluated only around 3 percent of these.


Poverty doesn't drive deforestation, argues new survey

(06/16/2011) Income from forests and other ecosystem generates a significant proportion of household income in developing countries, finds a six-year survey of 8,000 families from 60 sites in 24 countries.


Malaysian palm oil company violates Indonesia's logging moratorium

(06/16/2011) An undercover investigation has found evidence that a subsidiary of Malaysian palm oil company has illegally cleared forest in breach of the Indonesia's moratorium on new permits in primary forest areas and peatlands.


Bloody June: fifth rural activist assassinated in Brazil this month

(06/16/2011) A rural worker who confronted illegal loggers operating in the Brazilian state of Pará was found murdered near his home, reports the Associated Press. Murdered on the Esperanca landless settlement, his death is likely related to ongoing conflicts between loggers and farmers in the Esperanca community. The victim, Obede Souza, is the fifth person to be murdered this month after standing up to illegal loggers.


Peru cancels massive dam project after years of protests

(06/16/2011) Three years of sustained community opposition have brought down plans for a massive dam on the Madre de Dios River in Peru. Yesterday the Peruvian government announced it was terminating the contract with Empresa de Generación Eléctrica Amazonas Sur (Egasur) to build a 1.5 gigawatt dam, known as the Inambari Dam. The dam was one of six that were agreed upon between Peru and Brazil to supply the latter with energy.


East Kalimantan's forests heavily impacted, finds new assessment

(06/15/2011) 30 percent of forests and peatlands in Indonesia's East Kalimantan has been destroyed, while a substantial extent of the remainder has been damaged, finds a new assessment that identifies key areas for preservation.


Last chance to see: the Amazon's Xingu River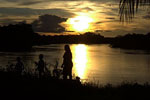 (06/15/2011) Not far from where the great Amazon River drains into the Atlantic, it splits off into a wide tributary, at first a fat vertical lake that, when viewed from satellite, eventually slims down to a wild scrawl through the dark green of the Amazon. In all, this tributary races almost completely southward through the Brazilian Amazon for 1,230 miles (1,979 kilometers)—nearly as long as the Colorado River—until it peters out in the savannah of Mato Grosso. Called home by diverse indigenous tribes and unique species, this is the Xingu River.


Revised Forest Code may cost Brazil climate commitments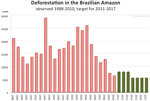 (06/14/2011) The proposed revision of Brazil's Forest Code could prevent the country from meeting its lower emissions target and is unlikely to ease rural poverty, concludes a new study by the Brazil-based Institute of Applied Economic Research (IPEA).


Conservation biology loses a leader: Navjot Sodhi, 1962-2011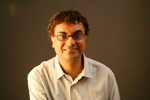 (06/14/2011) Over the weekend I received very sad and unexpected news: my friend Navjot Sodhi, a scientist whose mentorship and research made him a leader in the field of conservation biology, died after a short battle with an aggressive blood cancer. He was 49. Navjot leaves behind his wife Charanjit, children Ada and Darwin, and bevy of friends, colleagues, and admirers.



Page 1 | Page 2 | Page 3 | Page 4 | Page 5 | Page 6 | Page 7 | Page 8 | Page 9 | Page 10 | Page 11 | Page 12 | Page 13 | Page 14 | Page 15 | Page 16 | Page 17 | Page 18 | Page 19 | Page 20 | Page 21 | Page 22 | Page 23 | Page 24 | Page 25 | Page 26 | Page 27 | Page 28 | Page 29 | Page 30 | Page 31 | Page 32 | Page 33 | Page 34 | Page 35 | Page 36 | Page 37 | Page 38 | Page 39 | Page 40 | Page 41 | Page 42 | Page 43 | Page 44 | Page 45 | Page 46 | Page 47 | Page 48 | Page 49 | Page 50 | Page 51 | Page 52 | Page 53 | Page 54 | Page 55 | Page 56 | Page 57 | Page 58 | Page 59 | Page 60 | Page 61 | Page 62 | Page 63 | Page 64 | Page 65 | Page 66 | Page 67 | Page 68 | Page 69 | Page 70 | Page 71 | Page 72 | Page 73 | Page 74 | Page 75 | Page 76 | Page 77 | Page 78 | Page 79 | Page 80 | Page 81 | Page 82 | Page 83 | Page 84 | Page 85 | Page 86 | Page 87 | Page 88 | Page 89 | Page 90 | Page 91 | Page 92 | Page 93 | Page 94 | Page 95 | Page 96 | Page 97 | Page 98 | Page 99 | Page 100 | Page 101 | Page 102 | Page 103 | Page 104 | Page 105 | Page 106 | Page 107 | Page 108 | Page 109 | Page 110 | Page 111 | Page 112 | Page 113 | Page 114 | Page 115 | Page 116 | Page 117 | Page 118 | Page 119 | Page 120 | Page 121 | Page 122 | Page 123 | Page 124 | Page 125 | Page 126 | Page 127 | Page 128 | Page 129 | Page 130 | Page 131 | Page 132 | Page 133 | Page 134 | Page 135 | Page 136 | Page 137 | Page 138 | Page 139 | Page 140 | Page 141 | Page 142 | Page 143 | Page 144 | Page 145 | Page 146 | Page 147 | Page 148 | Page 149 | Page 150 | Page 151 | Page 152 | Page 153 | Page 154 | Page 155 | Page 156 | Page 157 | Page 158 | Page 159 | Page 160 | Page 161 | Page 162 | Page 163 | Page 164 | Page 165 | Page 166 | Page 167 | Page 168 | Page 169 | Page 170 | Page 171 | Page 172 | Page 173 | Page 174 | Page 175 | Page 176 | Page 177 | Page 178 | Page 179 | Page 180 | Page 181 | Page 182 | Page 183 | Page 184 | Page 185 | Page 186 | Page 187 | Page 188 | Page 189 | Page 190 | Page 191 | Page 192 | Page 193 | Page 194 | Page 195 | Page 196 | Page 197 | Page 198 | Page 199 | Page 200