News articles on green

---
Mongabay.com news articles on green in blog format. Updated regularly.





Pictures of the day: pink animals

(07/25/2011) As a follow up to last week's popular "Unusually Blue Animals" post, here are some animals that are pretty in pink.


WWF partnering with companies that destroy rainforests, threaten endangered species


(07/25/2011) Arguably the globe's most well-known conservation organization, the World Wide Fund for Nature (WWF), has been facilitating illegal logging, vast deforestation, and human rights abuses by pairing up with notorious logging companies in a flagging effort to convert them to greener practices, alleges a new report by Global Witness. Through its program, the Global Forest and Trade Network (GFTN), WWF—known as World Wildlife Fund in the US and Canada—has become entangled with some dubious companies, including one that is imperiling orangutans in Borneo and another which has been accused of human rights abuses in the Congo rainforest. Even with such infractions, these companies are still able to tout connections to WWF and use its popular panda logo. The Global Witness report, entitled Pandering to the Loggers, calls for WWF to make large-scale changes in order to save the credibility of its corporate program.


U.S. park to reopen after massive peat forest fires

(07/24/2011) Authorities are reopening Okefenokee National Wildlife Refuge in Georgia five weeks after the 402,000-acre swamp was closed due to a massive forest fire sparked by a lightning strike during the state's severe drought.


Pictures: Researchers to track proboscis monkey in Borneo by satellite

(07/24/2011) Researchers with the Sabah Wildlife Department and Danau Girang Field Center in Malaysia have become the first to fit a proboscis monkey with a satellite tag.


Animal picture of the day: African wild dog travels 250 miles

(07/22/2011) Scientists have found a male African wild dog that has undergone an epic trip. In April 2010 the male dog was photographed in Save the Valley in eastern Zimbabwe then recently the same animal was photographed in Northern Tuli Game Reserve in Botswana some 250 miles (400 kilometers) apart. This is one of the longest distances ever recorded for an African wild dog.


Amazon tribes win support to protect 46 million ha of Amazon forest

(07/21/2011) Indigenous communities working to protect the Amazon rainforest got a boost last week with the launch of a "biocultural conservation corridor" initiative in two regions of Brazil.


Picture of the day: unusually blue animals

(07/21/2011) Following up on yesterday's post on the spectacular blue anole from the Colombian island of Gorgona, here is a small collection of pure blue animals I've photographed. Birds and fish are excluded from the list since there are many blue species.


Suspects named for assassination of husband and wife activists in Brazil

(07/21/2011) Brazilian authorities have fingered three men for the killing of environmental activist, José Cláudio Ribeiro da Silva, and his wife, Maria do Espírito Santo da Silva, in May. The grisly murders received international attention, since José da Silva was a well known activist against illegal logging in Pará, a state in Brazil that is rife with deforestation and violence.


'Heatwave' in Arctic decimating sea ice

(07/21/2011) Arctic sea ice could hit a record low by the end of the summer due to temperatures in the North Pole that are an astounding 11 to 14 degrees Fahrenheit (6 to 8 degrees Celsius) above average in the first half of July, reports the National Snow and Ice Data Center (NSIDC). Already the sea ice extent is tracking below this time in 2007, which remains the record year for the lowest sea ice extent. The sea ice hits its nadir in September before rebounding during the Arctic winter.


A message to poachers: Kenya burns elephant ivory stockpile

(07/21/2011) Yesterday the president of Kenya, Mwai Kibaki, sent a fiery signal to illegal wildlife traffickers worldwide. Kibaki lit up five tons of elephant ivory, worth $16 million on the black market, to show the continent's resolve to undercut illegal poaching. This was the second time Kenya has set fire to millions of dollars worth of ivory.


Animal picture of the day: the world's most blue lizard?

(07/20/2011) The blue anole is one of the world's most spectacular reptiles. Found only on the island of Gorgona, the blue anole is so elusive and rare that scientists have been unable to give an estimate of its population. However it is considered threatened due to its dependence on its small island habitat.


Tens of thousands starving to death in East Africa

(07/20/2011) As the US media is focused like a laser on theatric debt talks and the UK media is agog at the heinous Rupert Murdoch scandal, millions of people are undergoing a starvation crisis in East Africa. The UN has upgraded the disaster—driven by high food prices, conflict, and prolonged drought linked by some to climate change—to famine in parts of Somalia today. Mark Bowden, UN humanitarian coordinator for Somalia, has said that tens of thousands Somalis have died from malnutrition recently, "the majority of whom were children."


NASA image shows it snowing in driest place on earth

(07/20/2011) A snowstorm engulfed parts of the driest place on earth this month: the Atacama desert in South America. Images captured by NASA's Moderate Resolution Imaging Spectroradiometer (MODIS) on Terra Satellite show parts of the landscape covered in white.


How to Save the Tiger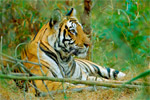 (07/19/2011) We are losing the tiger. Two hundred years ago, Asia's great cat numbered in the hundreds of thousands and inhabited virtually the entire continent, from Siberia to Turkey, and Afghanistan to Bali. Today there are, at best, around 3,200 wild tigers left. The tiger is extinct in at least 14 countries and hangs on in only 7% of the habitat it once occupied - tiny, mostly isolated fragments in what was once an ocean of forest. Three sub-species, from Bali, Java and Central Asia are lost forever, and a fourth, the South China tiger has not been recorded in the wild for over a decade.


Animal picture of the day: world's biggest land animal from the air

(07/19/2011) Even the African elephant, the world's largest terrestrial animal, looks small from the air. African elephants (Loxodonta africana) range throughout southern, central, and western Africa, as far north as Mali. A highly social and intelligent species, African elephants live in herds headed by matriarchs. Adult males, however, are usually loners.


Photo: six new mini-moths discovered

(07/19/2011) Researchers have discovered six new species of moth from Central America, according to a new paper in Zoo Keys. The moths belong to the primitive Yponomeutidae family, which are commonly known as ermine moths, since some of the species' markings resemble the coat of the ermine.


Amazon drought and forest fire prediction system devised

(07/18/2011) Researchers have devised a model to anticipate drought and forest fires in the Amazon rainforest.


Blue iguana back from the dead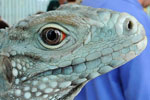 (07/18/2011) The blue iguana (Cyclura lewisi) was once king of the Caribbean Island, Grand Cayman. Weighting in at 25 pounds, measuring over 5 feet, and living for over sixty years, nothing could touch this regal lizard. But then the unthinkable happened: cars, cats, and dogs, along with habitat destruction, dethroned Grand Cayman's reptilian overlord. The lizard went from an abundant population that roamed the island freely to practically assured extinction. In 2002, researchers estimated that two dozen—at best—survived in the wild. Despite the bleak number, conservationists started a last ditch effort to save the species. With help from local and international NGOs, the effort, dubbed the Blue Iguana Recovery Program, has achieved a rarity in conservation. Within nine years it has raised the population of blue iguanas by twenty times: today 500 wild blue iguanas roam Salina Reserve.


5,000 Muslim imams to battle haze, deforestation in Indonesia

(07/18/2011) The Indonesian government plans to recruit and dispatch 5,000 Muslim imams across the archipelago to discourage forest destruction and open burning that contributes to the choking haze now spreading across Singapore and Malaysia, reports the Jakarta Post.


Animal picture of the day: the adorable scale-crested pygmy tyrant

(07/18/2011) The scale-crested pygmy tyrant is a species of flycatcher that belongs to the passerine order of birds. It is found in tropical forests, including lowland areas and montane forests, and ranges from Costa Rica to Peru and Venezuela.


Hundreds of Critically Endangered apes found in remote Vietnam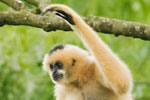 (07/18/2011) A new population—hundreds strong—of northern white-cheeked crested gibbon (Nomascus leucogenys) has been found in Vietnam by researchers with Conservation International (CI). The group estimates that around 130 gibbon groups—455 individuals—survive in Pu Mat National Park, making it the only known viable population of this species in the world and effectively tripling the global populations. Unfortunately, these newly-discovered gibbons are imperiled by road-building through the park.


Fish use tools

(07/17/2011) A blackspot tuskfish (Choerodon schoenleinii) has been photographed picking up a clam in its mouth, swimming over to a rock, and then using the rock as an anvil by smashing the clam against it until it breaks open. In the journal Coral Reefs scientists argue this is the first conclusive evidence of a fish using tools. Once thought only the domain of humans, biologists have found that tool use is actually present all over the animal kingdom, from elephants to chimps, and crows to capuchins. Such tool use is often considered evidence of higher intelligence.


Animal picture of the day: radio collaring a slow loris

(07/17/2011) Researchers in the Malaysian state of Sabah recently radio-collared a Bornean slow loris (Nycticebus menagensis) in order to study the little known species. A small, but big-eyed, primates slow loris spend the days sleeping and the night tracking prey, such as insects and lizards, with its large flashlight-like eyes.


Environmental protection agency chief: Brazil will do the same to indigenous as 'Australians did to the Aborigines'

(07/17/2011) Curt Trennepohl, president of Brazil's environmental protection agency (IBAMA), caused an uproar last week when he told an Australian TV crew that his agency's role "is not caring for the environment, but to minimize the impact". Later when Trennepohl believed the cameras were off he went on to say Brazilian indigenous tribes would suffer the same fate as Australia's Aborigines, reports Folha de S.Paulo.


Picture of the day: 4x4 driving down a giant sand dune in Namibia

(07/17/2011) 4x4 driving down a giant sand dune in Namibia.


Animal photo of the day: the brilliant Red-eyed Tree Frog

(07/16/2011) The red-eyed tree frog (Agalychnis callidryas) is one of the most colorful and best-known tree frogs.


Despite moratorium, soy still contributes indirectly to Amazon deforestation

(07/15/2011) Soy expansion in areas neighboring the Amazon rainforest is contributing to loss of rainforest itself, reports a new study published in Environmental Research Letters.


Animal picture of the day: spectacular blue and turquoise beetle in New Guinea

(07/15/2011) Eupholus schoenherri weevil near Manokwari in West Papua.


Global forests offset 16% of fossil fuel emissions

(07/14/2011) Between 1990 and 2007 global forests absorbed nearly one-sixth of all carbon released by fossil fuel emissions, reports a new study published in Science. The results suggest forests play an even bigger role in fighting climate change than previously believed.


Decline in top predators and megafauna 'humankind's most pervasive influence on nature'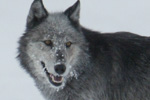 (07/14/2011) Worldwide wolf populations have dropped around 99 percent from historic populations. Lion populations have fallen from 450,000 to 20,000 in 50 years. Three subspecies of tiger went extinct in the 20th Century. Overfishing and finning has cut some shark populations down by 90 percent in just a few decades. Though humpback whales have rebounded since whaling was banned, they are still far from historic numbers. While some humans have mourned such statistics as an aesthetic loss, scientists now say these declines have a far greater impact on humans than just the vanishing of iconic animals. The almost wholesale destruction of top predators—such as sharks, wolves, and big cats—has drastically altered the world's ecosystems, according to a new review study in Science. Although researchers have long known that the decline of animals at the top of food chain, including big herbivores and omnivores, affects ecosystems through what is known as 'trophic cascade', studies over the past few decades are only beginning to reveal the extent to which these animals maintain healthy environments, preserve biodiversity, and improve nature's productivity.


Animal picture of the day: snow leopard spotted in Afghanistan

(07/14/2011) Snow leopard in the Wakhan Corridor of Afghanistan caught on camera trap.


'Trophy' cell phone pictures lead to arrests of tiger poachers

(07/14/2011) Two poachers were arrested in Thailand after a cell phone they left behind in the forest provided evidence of tiger poaching, reports the Wildlife Conservation Society (WCS).


First ever picture of long lost rainbow toad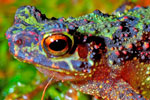 (07/13/2011) Scientists are elated after the surprise rediscovery of a wildly-colored frog not seen for 87 years and never before photographed—until now. The Bornean rainbow toad, also known as the Sambas Stream toad (Ansonia latidisca) was rediscovered on Borneo in the Malaysian state of Sarawak by local scientists inspired by a 2010 search for the world's missing amphibians by Conservation International (CI). Leading up to its search CI released the World's Top 10 Most Wanted Lost Frogs (out of a hundred being searched for): the Bornean rainbow toad was listed as number 10.


Oil company hires indigenous people to clean up its Amazon spill with rags and buckets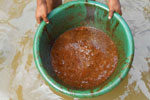 (07/13/2011) On Sunday morning children swimming in the Mashiria River in the Peruvian Amazon noticed oil floating on the water. A pipeline owned by Maple Energy had ruptured in Block 31-E, polluting the Mashiria River which is used by the Shipibo indigenous community in Nuevo Sucre for fishing and drinking water. In response to the spill, Maple Energy's local operator—Dublin incorporate transnational—hired 32 Shipibo community members to clean up the spills using only rags and buckets.


Viable population of snow leopards still roam Afghanistan (pictures)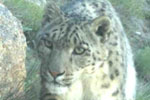 (07/13/2011) Decades of war and poverty has not exterminated snow leopards (Panthera uncia) in Afghanistan according to a new paper in the International Journal of Environmental Studies, written by researchers with the Wildlife Conservation Society (WCS). Instead the researchers report a healthy population of the world's most elusive big cat in Afghanistan's remote and peaceful Wakhan Corridor region. Monitored by camera trap in the region, WCS researchers were able to identify 30 snow leopards in 16 different locations.


Indonesia's new forest moratorium map improved, say experts

(07/13/2011) The latest version of Indonesia's forest moratorium map is much improved over its predecessor, say forestry analysts from Daemeter Consulting.


Proposed changes to Brazil's Forest Code could hurt economy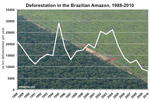 (07/13/2011) Proposed changes to Brazil's Forest Code will hurt Brazilian agriculture, argues a leading conservationist. Carlos Alberto de Mattos Scaramuzza, WWF-Brazil's director for conservation, says the reform bill currently being evaluated by Brazil's Senate could have unexpected economic implications for Brazilian ranchers and farmers. Scaramuzza says a bill that grant amnesty for illegal deforesters and sanctions expanded destruction of the Amazon rainforest would make Brazilian agricultural products less attractive in foreign markets.


Plantation fires in Indonesia trigger haze-related health warnings in Malaysia

(07/13/2011) Smoke from plantation fires in Indonesian Borneo and Sumatra are casting a pall over cities in Malaysia, triggering health warnings from officials, reports The Straits Times.


NASA image: hotter lows and hotter highs in the US

(07/13/2011) New images show just how much US temperatures in July and January have changed recently as the nation feels the impact of global climate change. Dubbed the 'new normals' of US climate, the maps focus on July maximums – typically the hottest month of the year – and January minimums – typically the coldest month. While both July highs and January lows warmed recently, January lows saw the biggest jump.


REDD calculator and mapping tool for Indonesia launched

(07/13/2011) Researchers have launched a new tool to help policy-makers, NGOs, and landowners evaluate the potential benefits and costs of Indonesia's reducing emissions from deforestation and degradation (REDD+) program at provincial and district levels.


Brainy lizards rival birds in intelligence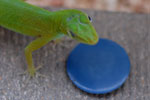 (07/13/2011) Reptiles have long been thought to be dim-witted, but a new study in Biology Letters finds that the Puerto Rican anole, a type of lizard, can match birds in smarts. Using cognitive tests that have been previously used on birds, researchers with Duke University found that the lizards were capable of solving a problem they've never encountered before, remembering the solution in future trials, and even changing techniques when presented with new challenges. In fact, the tiny anoles solved the test with fewer tries than birds. Given reptiles' reputation of being slow-on-the uptake the head author, Manuel Leal, said the findings are 'completely unexpected'.


Cargill adopts 'greener' palm oil policy

(07/12/2011) Agribusiness giant Cargill will ensure all palm oil supplied to customers in Europe, United States, Canada, Australia and New Zealand is certified under the Roundtable on Sustainable Palm Oil (RSPO), an environmental standard, or originated from smallholder growers by 2015, according to a statement issued by the company. Cargill says it will extend the commitment to 100 percent of its products and customers globally – including China and India, the largest consumers of palm oil – by 2020.


Animal picture of the day: humpback whale breaching

(07/12/2011) The humpback whale (Megaptera novaeangliae) is a conservation success story. Decimated by centuries of whaling, most populations have risen since a moratorium was placed on commercial whaling in the 1966. Today, over 60,000 humpback whales migrate through the world's oceans, though this is still considerably less than the historic population.


Indonesia to recognize rights of forest communities, indigenous peoples

(07/12/2011) Indonesia will 'recognize, respect and protect' the rights of traditional forest users, including indigenous people, as it works to slow deforestation, reports the Rights and Resources Initiative, a coalition of NGOs.


Forgotten species: the rebellious spotted handfish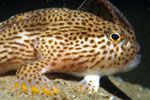 (07/12/2011) Evolution is a bizarre mistress. In her adaptation workshop she has crafted parrots that don't fly, amphibians with lifelong gills, poison-injecting rodents, and tusked whales. In an evolutionary hodge-podge that is reminiscent of such mythical beasts as chimeras and griffins, she has from time-to-time given some species' attributes of others, such as the marine iguana who is as happy underwater as a seal, the duck-billed platypus that lays eggs like a reptile, and the purple frog that has a lifestyle reminiscent of a mole. Then there's one of her least-known hodge-podges: the fish who 'walks' with hands instead of swimming.


Another rosewood bust in Madagascar

(07/12/2011) Authorities in Madagascar confiscated six containers of rosewood logs worth $360,000 - $600,000 at a port in the northwestern part of the country, reports AFP.


Australia launches limited carbon tax

(07/11/2011) Australia's 500 largest polluters will pay AU$23 ($24.60) per ton of carbon dioxide emitted beginning July 2012 under a plan announced by Australian prime minister Julia Gilliard.


South Sudan's choice: resource curse or wild wonder?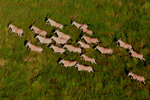 (07/11/2011) After the people of South Sudan have voted overwhelmingly for independence, the work of building a nation begins. Set to become the world's newest country on July 9th of this year, one of many tasks facing the nation's nascent leaders is the conservation of its stunning wildlife. In 2007, following two decades of brutal civil war, the Wildlife Conservation Society (WCS) surveyed South Sudan. What they found surprised everyone: 1.3 million white-eared kob, tiang (or topi) antelope and Mongalla gazelle still roamed the plains, making up the world's second largest migration after the Serengeti. The civil war had not, as expected, largely diminished the Sudan's great wildernesses, which are also inhabited by buffalo, giraffe, lion, bongo, chimpanzee, and some 8,000 elephants. However, with new nationhood comes tough decisions and new pressures. Multi-national companies seeking to exploit the nation's vast natural resources are expected to arrive in South Sudan, tempting them with promises of development and economic growth, promises that have proven uneven at best across Africa.


Climate change to push over 10 percent of the world's species to extinction by 2100

(07/11/2011) Scientists have predicted for decades that climate change could have a grave impact on life on Earth, which is already facing numerous threats from habitat loss, over-exploitation, pollution, invasive species, and other impacts. However, empirical proof of extinctions--and even endangerment--due to climate change have been difficult to come by. A new study in the Proceeding of the National Academy of Science has found that by the time today's infants are 90 years old (i.e. the year 2100) climate change could have pushed over 11 percent of the world's species to extinction.


Picture of the day: waterfall on the endangered Xingu river

(07/11/2011) Characterized by crystal-clear waters and surrounding by tropical rainforest, the Xingu is considered one of the most beautiful rivers in the Amazon basin. Yet the Xingu is on the brink of destruction due Belo Monte, an $18.5 billion hydroelectric project backed by Brazilian government energy companies; Vale, mining giant; Bertin, one of the largest meat processing firms; and nearly a dozen other companies. The vast majority of Belo Monte's funding comes from the Brazilian Development Bank (BNDES).



Page 1 | Page 2 | Page 3 | Page 4 | Page 5 | Page 6 | Page 7 | Page 8 | Page 9 | Page 10 | Page 11 | Page 12 | Page 13 | Page 14 | Page 15 | Page 16 | Page 17 | Page 18 | Page 19 | Page 20 | Page 21 | Page 22 | Page 23 | Page 24 | Page 25 | Page 26 | Page 27 | Page 28 | Page 29 | Page 30 | Page 31 | Page 32 | Page 33 | Page 34 | Page 35 | Page 36 | Page 37 | Page 38 | Page 39 | Page 40 | Page 41 | Page 42 | Page 43 | Page 44 | Page 45 | Page 46 | Page 47 | Page 48 | Page 49 | Page 50 | Page 51 | Page 52 | Page 53 | Page 54 | Page 55 | Page 56 | Page 57 | Page 58 | Page 59 | Page 60 | Page 61 | Page 62 | Page 63 | Page 64 | Page 65 | Page 66 | Page 67 | Page 68 | Page 69 | Page 70 | Page 71 | Page 72 | Page 73 | Page 74 | Page 75 | Page 76 | Page 77 | Page 78 | Page 79 | Page 80 | Page 81 | Page 82 | Page 83 | Page 84 | Page 85 | Page 86 | Page 87 | Page 88 | Page 89 | Page 90 | Page 91 | Page 92 | Page 93 | Page 94 | Page 95 | Page 96 | Page 97 | Page 98 | Page 99 | Page 100 | Page 101 | Page 102 | Page 103 | Page 104 | Page 105 | Page 106 | Page 107 | Page 108 | Page 109 | Page 110 | Page 111 | Page 112 | Page 113 | Page 114 | Page 115 | Page 116 | Page 117 | Page 118 | Page 119 | Page 120 | Page 121 | Page 122 | Page 123 | Page 124 | Page 125 | Page 126 | Page 127 | Page 128 | Page 129 | Page 130 | Page 131 | Page 132 | Page 133 | Page 134 | Page 135 | Page 136 | Page 137 | Page 138 | Page 139 | Page 140 | Page 141 | Page 142 | Page 143 | Page 144 | Page 145 | Page 146 | Page 147 | Page 148 | Page 149 | Page 150 | Page 151 | Page 152 | Page 153 | Page 154 | Page 155 | Page 156 | Page 157 | Page 158 | Page 159 | Page 160 | Page 161 | Page 162 | Page 163 | Page 164 | Page 165 | Page 166 | Page 167 | Page 168 | Page 169 | Page 170 | Page 171 | Page 172 | Page 173 | Page 174 | Page 175 | Page 176 | Page 177 | Page 178 | Page 179 | Page 180 | Page 181 | Page 182 | Page 183 | Page 184 | Page 185 | Page 186 | Page 187 | Page 188 | Page 189 | Page 190 | Page 191 | Page 192 | Page 193 | Page 194 | Page 195 | Page 196 | Page 197 | Page 198 | Page 199 | Page 200 | Page 201 | Page 202