News articles on green

---
Mongabay.com news articles on green in blog format. Updated regularly.






Small mammals use Borneo pitcher plant as toilet in exchange for nectar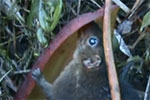 (11/08/2011) Tree shrews and nocturnal rats in the forests of Borneo have a unique relationship with carnivorous pitcher plants. The mammals defecate, and the pitchers are happy to receive. A study published on May 31 in the Journal of Tropical Ecology shows a species of giant mountain pitcher plants (Nepenthes rajah) supplements its diet with nitrogen from the feces of tree shrews (Tupaia montana) that forage in daylight and summit rats (Rattus baluensis) active at night. When the small mammals lick nectar from the underside of the pitcher's lid, they stand directly over the jug-shaped pitcher organ.
Beetle bonanza: 84 new species prove richness of Indo-Australian islands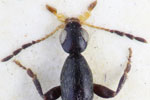 (11/08/2011) Re-examining beetle specimens from 19 museums has led to the discovery of 84 new beetle species in the Macratria genus. The new species span the islands of Indonesia, New Guinea, and the Solomon Islands, tripling the number of known Macratria beetles in the region. "Species of the genus Macratria are cosmopolitan, with the highest species diversity in the tropical rainforests. Only 28 species of this genus were previously known from the territory of the Indo-Australian transition," Dr. Dmitry Telnov with the Entomological Society of Latvia, who discovered the new species, told mongabay.com.
African cattle benefit from socializing with wild grazers during the wet season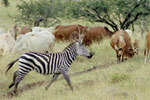 (11/08/2011) Mingling with wild grazers, such as zebra, is better for cattle than dining alone—during the wet season, at least—according to researchers in Kenya. Their new study crumbles the longstanding assumption that social grazing always leads to food fights. Kenya's wildlife population is in a critical decline, partly due to kill-offs by ranchers who see zebra, wildebeest, antelope and other grazers strictly as competition for their cattle. But scientists at the Mpala Research Center in central Kenya suspected there might be natural accords between grazers.
Museum specimens reveal the tracks of an amphibian epidemic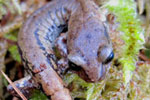 (11/07/2011) Dead men tell no tales, but dead frogs can speak volumes. Scientists have shown that frogs and salamanders preserved in museums tell the history of a deadly fungus and its spread across Mexico and Central America. The new finding, published recently in the Proceedings of the National Academy of Sciences (PNAS), may help explain past and ongoing amphibian die-offs in the region.
Aloha, and welcome to the planet's extinction capital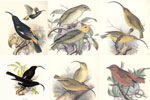 (11/07/2011) Hawaii evokes images of a tropical paradise where fragrant flowers, vivid colors, exotic plants, birds, and fish abound. Unfortunately, much of Hawaii's original native flora and fauna has disappeared since the arrival of Europeans in the 18th Century. Hawaii now has the dubious distinction as having become the planet's extinction capital, having lost more than 55 endemic species (mostly native forest birds) which account for nearly one third of recorded of bird extinctions since the 1700s.
12,000 surround White House to protest tar sands pipeline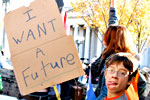 (11/07/2011) One year to the day before the 2012 US election, up to 12,000 activists encircled the White House to protest the Keystone XL pipeline, a proposed 1,700 mile pipeline that would carry oil from Canada's infamous tar sands to the US and other foreign markets. Critics of the TransCanada pipeline have warned of potential spills in America's heartland as well as the climate impacts of allowing more tar sands oil, which has a higher carbon footprint than conventional sources, into the US and other markets. The issue has galvanized climate and environmental activists in the US with the massive rally on Sunday preceded by civil disobedience actions in late summer that lead to the arrests of 1,253 people.
The dam-maker: China involved in 289 dam projects worldwide

(11/06/2011) China is currently involved in 289 hydroelectric projects worldwide, as reported by International Rivers. Most of the dams are built for hydropower, and over half are considered 'large' projects. The list includes completed dams, one currently under construction, and ones in initial planning stages.
Last year's greenhouse gas emissions topple worst-case scenario

(11/06/2011) Global greenhouse gas emissions last year exceeded worst-case scenario predictions from just four years before, according to the US Department of Energy (DOE). A rise of 6 percent (564 million additional tons) over 2009 levels was largely driven by three nations: the US, India, and China. Emissions from burning coal jumped 8 percent overall. The new data, supported by a similar report from International Energy Agency (IEA), make it even more difficult for nations to make good on a previous pledge to hold back the world from warming over 2 degrees Celsius.
Cooper-Blackburn bill seeks exemptions for illegal wood imports

(11/05/2011) A proposed bill would gut the Lacey Act, undermining an amendment that bans import of illegally logging forest products, says a coalition of environmentalists and woodworkers in a letter addressed to members of Congress. The bill, introduced last month by Jim Cooper, Marsha Blackburn, and Mary Bono Mack, would grant an exemption to pulp and paper importers from Lacey Act requirements, while reducing fines for non-compliance to a pittance for "first time" offenders no matter the size of the infraction.
Coral reef biodiversity may be vastly underestimated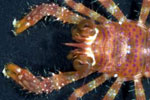 (11/03/2011) Researchers with the Smithsonian have catalogued almost as many crab species on tropical coral reef bits measuring just 20.6 square feet (6.3 square meters) as in all of Europe's seas, finds a new paper in PLoS ONE. The team used DNA barcoding to quickly identify a total of 525 crustaceans (including 168 crab species) from dead coral chunks taken from seven sites in the tropics, including the Indian, Pacific and Caribbean oceans.
New site is a match-maker for world's endangered frogs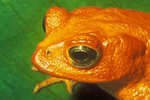 (11/03/2011) A new initiative by the conservation group, Amphibian Ark, hopes to match lonely, vanishing frogs with a prince/princess to to save them. Dubbed FrogMatchMaker.com after online dating sites, the program is working to connect supporters and donors with amphibian conservation programs in need. Currently, amphibians are among the world's most imperiled species with 41 percent threatened with extinction according to the IUCN Red list.
South Africa hits record poaching of rhinos—again
(11/03/2011) Two months before the end of the year, the number of rhinos killed for their horns in South Africa has surpassed last year's breaking record, reports conservation organizations WWF and TRAFFIC. So far, 341 rhinos have been lost to poaching this year; while last year saw a total record of 333. The news follows last week's announcement that the Vietnamese rhino (Rhinoceros sondaicus annamiticus), a subspecies of the Javan rhino, has gone extinct—the last individual killed by a poachers' bullet. Rhinos are killed for their horns which are used in traditional Chinese medicine, even though numerous studies have shown there is no medicinal benefit to consuming rhino horn.
Picture of the day: Mekong sunrise

(11/02/2011) The Mekong River, the world's 10th largest, flows through six countries in East Asia: China, Thailand, Laos, Myanmar, Cambodia, and Vietnam.
Saving Ghana's vanishing frogs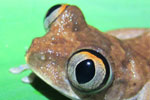 (11/02/2011) Frogs need all the help they can get. With the IUCN Red List estimating that 41 percent of amphibians are endangered, frogs are currently the world's most imperiled animal family. Scientists estimate that around 200 amphibian species have been lost to extinction in recent decades to habitat loss, pollution, and a devastating fungal disease. Yet as the frog emergency worsens, there have been positive movements in conservation. The most recent comes from the small West African country of Ghana. Partnering with the enthusiastic US-based organization, SAVE THE FROGS!, two Ghanaian herpetologists, Gilbert Baase Adum and Caleb Ofori, have started a sister branch in their country: SAVE THE FROGS! Ghana.
Climate change already worsening weird, deadly, and expensive weather

(11/02/2011) Unprecedented flooding in Thailand, torrential rains pummeling El Salvador, long-term and beyond-extreme drought in Texas, killer snowstorm in the eastern US—and that's just the last month or so. Extreme weather worldwide appears to be both increasing in frequency and intensity, and a new report from the Intergovernmental Panel on Climate Change (IPCC) connects the dots between wilder weather patterns and global climate change.
Picture of the day: cookies and cream moth?

(11/01/2011) This moth species from Panama has not yet been identified by mongabay.com. Moths makes up the bulk of the insect-family Lepidoptera, which also includes butterflies.
Hydroelectric dam still a greenhouse gas source after 10 years

(11/01/2011) Hydroelectric power is often promoted as green energy, yet dams, especially in the tropics, can be significant sources of greenhouse gas emissions. When built, reservoirs trap vegetation, which, as it rots, emits both methane and carbon into the atmosphere. A new study in Science of the Total Environment found that a dam in Lao PDR remained a significant source of greenhouse gas emission even a decade after construction.
Unsung heroes: the life of a wildlife ranger in the Congo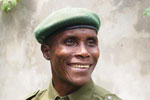 (11/01/2011) The effort to save wildlife from destruction worldwide has many heroes. Some receive accolades for their work, but others live in obscurity, doing good—sometimes even dangerous—work everyday with little recognition. These are not scientists or big-name conservationists, but wildlife rangers, NGO staff members, and low level officials. One of these conservation heroes is Bunda Bokitsi, chief guard of the Etate Patrol Post for Salonga National Park in the Democratic Republic of the Congo. In a nation known for a prolonged civil war, desperate poverty, and corruption—as well as an astounding natural heritage—Bunda Bokitsi works everyday to secure Salonga National Park from poachers, bushmeat hunters, and trappers.
Picture of the day: world's scariest species

(10/31/2011) What's the world's scariest species? Runner-up would likely be the mosquito species that transmit malaria. Nearly a million people die from malaria annually, making up some 2.23 percent of deaths worldwide.
Featured video: could a forest be worth more than a gold mine?

(10/31/2011) Jason A. Sohigian, the Deputy Director of the Armenia Tree Project (ATP), presents at TEDx on the often-unacknowledged economic value of forests, including wildlife habitat, safeguarding watersheds, soil health, and tourism. In Amerina, Sohigian estimates the economic value of forests to be between $7 million to $1.1 billion annually, if not more.
Bat-killing culprit identified by scientists

(10/31/2011) First identified in 2005, white-nose syndrome has killed over a million bats in the US, pushing once common species to the edge of collapse and imperiling already-endangered species. Striking when bats hibernate, the disease leaves a white dust on the bat's muzzle, causing them to starve to death. Long believed to be caused by a fungus in the genus Geomyces, researchers publishing in Nature have confirmed that the disease is produced by the species, Geomyces destructans.
Photos: Halloween creepy-crawlies of the natural world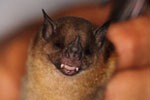 (10/31/2011) Everyone loves the beautiful animals, the playful orangutans, the rolly-polly pandas, the regal tigers, the wise elephants, the awe-inspiring whales, the silly penguins—and it shows. Aside from gracing calendars and starring in movies, these species receive millions in conservation funds and have no shortage of researchers devoted to them. But what about the ugly, crawly, shiver-inducing species? What about those animals that crawl instead of bound,that are slimy instead of furry, that inhabit the deep dark place of the world.
11 challenges facing 7 billion super-consumers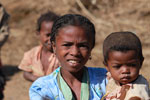 (10/31/2011) Perhaps the most disconcerting thing about Halloween this year is not the ghouls and goblins taking to the streets, but a baby born somewhere in the world. It's not the baby's or the parent's fault, of course, but this child will become a part of an artificial, but still important, milestone: according to the UN, the Earth's seventh billionth person will be born today. That's seven billion people who require, in the very least, freshwater, food, shelter, medicine, and education. In some parts of the world, they will also have a car, an iPod, a suburban house and yard, pets, computers, a lawn-mower, a microwave, and perhaps a swimming pool. Though rarely addressed directly in policy (and more often than not avoided in polite conversations), the issue of overpopulation is central to environmentally sustainability and human welfare.
Photos: three bizarre bats discovered in Southeast Asia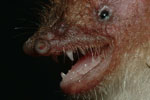 (10/30/2011) In the forests of Cambodia and Vietnam, researchers have discovered three new species of tube-nosed bats, known for extraordinary nostrils that look like blooming flowers. The new bats, described in the Journal of Mammalogy, are likely imperiled by deforestation. "They all possess specially shaped nostrils (hence the name for the group) the exact role of which not known yet," Gabor Csorba, lead author of the paper with the Hungarian Natural History Museum, told mongabay.com.
Indonesian palm oil giant seeks $200 m for expansion

(10/28/2011) Royal Golden Eagle, the parent Indonesia-based conglomerate for pulp and paper producer APRIL and palm oil giant Asian Agri Group, is looking to raise $200 million for expansion, reports Debtwire.
Romney joins climate change denier camp?

(10/28/2011) Presidential hopeful Mitt Romney reversed his position on the underlying drivers of recent climate climate change, stating "we don't know what's causing climate change," reports ThinkProgress.org.
Peru's real test is a 200km pipeline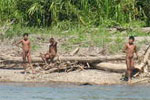 (10/27/2011) One of Ollanta Humala's most striking achievements since becoming Peru's president three months ago is new legislation guaranteeing indigenous people the right to be consulted about and in agreement with any project that affects them. Leading indigenous organization AIDESEP, usually so critical of the government, cautiously welcomed the move, while Survival International called it 'a significant step away from the policies of former Peruvian president Alan Garcia, who vetoed a similar bill.'
Losing our pigs and our ancestors: threats to the livelihoods and environment of Papua New Guinea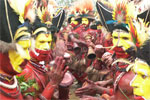 (10/27/2011) In 1968, distinguished anthropologist Roy Rappaport wrote a seminal publication of human ecology: 'Pigs for the Ancestors: Rituals in the Ecology of a New Guinea People' which integrated cultural ritual with the necessity of maintaining pre-existing relationships with the environment. Documenting the behavior activities of the Tsembaga Maring tribe in the Highlands of Papua New Guinea, Rappaport recognized how various activities of the tribe's intrinsic culture was a direct product of that peoples' relation with their natural environment.
Photos: camera traps reveal oil's unexpected impact on Arctic birds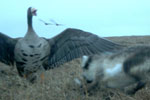 (10/26/2011) A study in the Alaskan Arctic, employing camera traps, has shown that oil drilling impacts migrating birds in an unexpected way. The study found that populations of opportunistic predators, which prey on bird eggs or fledglings, may increase in oil drilling areas, putting extra pressure on nesting birds. Predators like fox, ravens, and gulls take advantage of industry infrastructure for nests and dens, moving into areas that may otherwise be inhospitable. In addition, garbage provides sustenance for larger populations of the opportunists.





Killer Russian heatwave product of climate change

(10/26/2011) Last year's Russian heatwave and drought resulted in vast wildfires and a morality rate that was 56,000 people higher than the same period in 2009. Now, researchers have published a paper in the Proceedings of the National Academy of Sciences (PNAS) that finds the heatwave would very likely have never happened if not for climate change. The study flies in the face of previous research by the National Oceanic and Atmospheric Administration (NOAA) that concluded the heatwave was simply due to natural variation and not a warming world.





The last goodbye: Vietnam's rhino goes extinct (PICTURES)

(10/26/2011) In 2009 poachers shot and killed the world's last Vietnamese rhinoceros (Rhinoceros sondaicus annamiticus), a subspecies of the Javan rhino. The Vietnamese rhino was the last rhino species that survived on the southeast Asia mainland.





Small marine fish need protection too

(10/25/2011) It has long been known that overfishing has decimated some populations of tuna, shark, cod, as well as other big predatory fish; however two recent studies have pointed out that overfishing is also threatening small fish such as anchovies, sardines, mackerel, herring, menhaden, and krill. Although tiny, these species are vital to marine ecosystems since many species higher up on the food chain—from seabirds to marine mammals to big fish—wholly depend on them for survival.




Page 1 | Page 2 | Page 3 | Page 4 | Page 5 | Page 6 | Page 7 | Page 8 | Page 9 | Page 10 | Page 11 | Page 12 | Page 13 | Page 14 | Page 15 | Page 16 | Page 17 | Page 18 | Page 19 | Page 20 | Page 21 | Page 22 | Page 23 | Page 24 | Page 25 | Page 26 | Page 27 | Page 28 | Page 29 | Page 30 | Page 31 | Page 32 | Page 33 | Page 34 | Page 35 | Page 36 | Page 37 | Page 38 | Page 39 | Page 40 | Page 41 | Page 42 | Page 43 | Page 44 | Page 45 | Page 46 | Page 47 | Page 48 | Page 49 | Page 50 | Page 51 | Page 52 | Page 53 | Page 54 | Page 55 | Page 56 | Page 57 | Page 58 | Page 59 | Page 60 | Page 61 | Page 62 | Page 63 | Page 64 | Page 65 | Page 66 | Page 67 | Page 68 | Page 69 | Page 70 | Page 71 | Page 72 | Page 73 | Page 74 | Page 75 | Page 76 | Page 77 | Page 78 | Page 79 | Page 80 | Page 81 | Page 82 | Page 83 | Page 84 | Page 85 | Page 86 | Page 87 | Page 88 | Page 89 | Page 90 | Page 91 | Page 92 | Page 93 | Page 94 | Page 95 | Page 96 | Page 97 | Page 98 | Page 99 | Page 100 | Page 101 | Page 102 | Page 103 | Page 104 | Page 105 | Page 106 | Page 107 | Page 108 | Page 109 | Page 110 | Page 111 | Page 112 | Page 113 | Page 114 | Page 115 | Page 116 | Page 117 | Page 118 | Page 119 | Page 120 | Page 121 | Page 122 | Page 123 | Page 124 | Page 125 | Page 126 | Page 127 | Page 128 | Page 129 | Page 130 | Page 131 | Page 132 | Page 133 | Page 134 | Page 135 | Page 136 | Page 137 | Page 138 | Page 139 | Page 140 | Page 141 | Page 142 | Page 143 | Page 144 | Page 145 | Page 146 | Page 147 | Page 148 | Page 149 | Page 150 | Page 151 | Page 152 | Page 153 | Page 154 | Page 155 | Page 156 | Page 157 | Page 158 | Page 159 | Page 160 | Page 161 | Page 162 | Page 163 | Page 164 | Page 165 | Page 166 | Page 167 | Page 168 | Page 169 | Page 170 | Page 171 | Page 172 | Page 173 | Page 174 | Page 175 | Page 176 | Page 177 | Page 178 | Page 179 | Page 180 | Page 181 | Page 182 | Page 183 | Page 184 | Page 185 | Page 186 | Page 187 | Page 188 | Page 189 | Page 190 | Page 191 | Page 192 | Page 193 | Page 194 | Page 195 | Page 196 | Page 197 | Page 198 | Page 199 | Page 200 | Page 201 | Page 202 | Page 203