News articles on green

---
Mongabay.com news articles on green in blog format. Updated regularly.






How a crippled rhino may save a species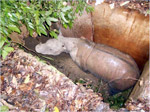 (04/09/2012) On December 18th, 2011, a female Sumatran rhino took a sudden plunge. Falling into a manmade pit trap, the rhino may have feared momentarily that her end had come, but vegetation cushioned her fall and the men that found her were keen on saving her, not killing her. Little did she know that conservationists had monitored her since 2006, and for her trappers this moment had been the culmination of years of planning and hope. A few days later she was being airlifted by helicopter to a new home. Puntung, as she has become called, was about to enter a new chapter in her life, one that hopefully will bring about a happy ending for her species.
Gabon to burn ivory stockpiles

(04/09/2012) The government of Gabon has announced it will burn its stockpiles of ivory later this year in a bid to undercut illegal elephant poaching, which is decimating populations in central Africa.
Photo: a wild Easter Bunny

(04/08/2012) In the United States, the Easter Bunny and Easter eggs have been associated with the religious holiday of Easter since the 18th century.
Baby boom: 18 of the world's rarest duck born

(04/06/2012) The global population of one of the world's rarest birds just increased 43 percent. The Durrell Wildlife Conservation Trust is reporting that 18 Madagascar pochards — the world's rarest duck — hatched and are now being reared at a facility in Madagascar. The breeding program is a joint effort between Durrell, the Wildfowl & Wetlands Trust (WWT), the Peregrine Fund, Asity Madagascar and the Government of Madagascar.
Campaign targets Bayer on mass bee die-offs

(04/06/2012) A campaign launched on Change.org is calling on the EPA to ban chemicals known as neoniconitoids after two prominent studes linked the pesticide to mass Colony Collapse Disorder among bees.
Governor of Aceh who signed palm oil permit: plantation in Tripa "morally wrong"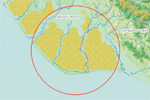 (04/05/2012) The former governor of Aceh, Irwandi Yusuf, told The Sydney Morning Herald today that an oil palm plantation he approved was "not wrong legally, but wrong morally." Irwandi, who is currently seeking re-election, signed off on the hugely controversial plantation in deep peat forest last August, but the issue came to a head this week as satellite images showed a dozen fires burning in the concession area known as Tripa. Environmental groups, which are running an online campaign, warn that the burning is imperiling an important population of Critically Endangered Sumatran orangutans (Pongo abelii).
Researchers recreate bee collapse with pesticide-laced corn syrup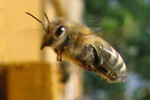 (04/05/2012) Scientists with the Harvard School of Public Health (HSPH) have re-created the mysterious Colony Collapse Disorder in several honeybee hives simply by giving them small doses of a popular pesticide, imidacloprid. Bee populations have been dying mysteriously throughout North America and Europe since 2006, but the cause behind the decline, known as Colony Collapse Disorder, has eluded scientists. However, coming on the heels of two studies published last week in Science that linked bee declines to neonicotinoid pesticides, of which imidacloprid is one, the new study adds more evidence that the major player behind Colony Collapse Disorder is not disease, or mites, but pesticides that began to be widely used in the 1990s.
Featured video: the battle for Tripa is about people too

(04/05/2012) Environmentalists have largely focused on the plight of orangutans as fires burn in Aceh, Sumatra to clear rainforest for a hugely controversial palm oil plantation, however as the video above highlights, local people will also feel the impacts of the destruction of forest for palm oil.
Kruger National Park loses 95 rhinos to poachers in three months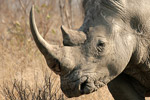 (04/05/2012) Since the first of the year, South Africa's Kruger National Park has lost 95 rhinos to poachers, reports the blog Rhino Horn is NOT Medicine. South Africa, and Kruger National Park in particular, continue to be the epicenter for rhino poaching worldwide. South Africa has lost 159 rhinos in total this year with Kruger bearing nearly 60 percent of the fatalities.
Brazil can eliminate deforestation by 2020, says governor of giant Amazon state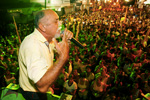 (04/05/2012) Brazil can reduce Amazon deforestation to zero by 2020 while boosting rural livelihoods and maintaining healthy economic growth, the governor of Pará told mongabay.com on the sidelines of the Skoll World Forum, a major conference on social entrepreneurship, last week. Governor Simao Jatene is hopeful that a revolution in land management and governance can turn the tide in Pará, a state that is three times the size of California and has lost more Amazon forest -- 90,000 sq km of Amazon forest since 1996 -- over the past decade-and-a-half than any other in Brazil.
Baby animal picture of the day: world's weirdest mammal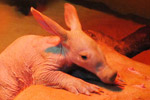 (04/04/2012) A female aardvark (Orycteropus afer) named Oq gave birth last month to her seventh baby, making the breeding program at Colchester Zoo one of the most successful in Europe. The aardvark is the only surviving species of the mammalian order, Tubulidentata. According to the conservation program, EDGE, this make the aardvark the world's most evolutionary unique mammal.
"Don't be so silly" about climate change: Mohamed Nasheed on The Daily Show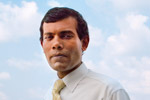 (04/04/2012) Mohamed Nasheed, former president of the Maldives, told the world on The Daily Show Monday night: "Just don't be so silly" about climate change. Nasheed, who in February was forced to resign his presidency, is visiting the U.S. to meet with government officials as well as to push for climate action during the release of a new documentary film about his presidency, entitled The Island President.
Slow lorises sold openly, illegally in Indonesia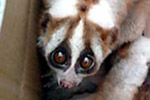 (04/03/2012) Defying Indonesian law, slow lorises are being sold openly in Jakarta markets for the underground pet trade, according to wildlife trade monitoring group TRAFFIC. In the last two weeks, TRAFFIC has recorded fifty different individual slow lorises on sale in the Indonesian capital. "The openness of the slow loris trade highlights the fact that having one of the region's best wildlife protection laws and promising to protect species is not enough—there must be stronger enforcement in Indonesia and the public should stop supporting the illegal wildlife trade," says Chris R. Shepherd, Deputy Regional Director of TRAFFIC Southeast Asia, in a press release.
Environmentalists, orangutans lose court case over palm oil

(04/03/2012) Environmentalists were handed a set back in a dispute over a palm oil plantation granted in a protected peat swamp that is home to a population of critically endangered orangutans, reports the Aceh Globe and the Sydney Morning Herald.
Massive coal mine in Australia beats back climate change legal challenge

(04/03/2012) An Australian court last week ruled that climate change was not reason enough to halt the $6.3 billion Wandoan coal mine in Australia in a landmark case. Swiss coal mining company Xstrata succeeded in defeating a challenge from the environmental NGO Friends of the Earth and local farmers, which argued that the mine should be halted due to its resulting carbon emissions.
Oceans heating up for over 100 years

(04/02/2012) In 1872 the HMS Challenger pulled out from Portsmouth, England to begin an unprecedented scientific expedition of the world's oceans. During its over three year journey the HMS Challenger not only collected thousands of new species and sounded unknown ocean depths, but also took hundreds of temperature readings—data which is now proving invaluable to our understanding of climate change.
Asia Pulp & Paper loses another customer: Danone
(04/02/2012) French food company, Danone, has suspended all purchases from Asia Pulp & Paper (APP) following a Greenpeace investigation that linked APP to illegal logging of ramin, a protected tree species, on the Indonesian island of Sumatra. Danone is only the most recent company to publicly sever ties with APP following the Greenpeace report, including National Geographic and Xerox among others.
Animal picture of the day: Indian flying foxes soar

(04/02/2012) Indian flying foxes (Pteropus giganteus) are now soaring a the Wildlife Conservation Society's (WCS) Bronx Zoo. With wingspans that reach 4 to 5 feet (1.2-1.5 meters), they are one of the world's largest bats.
Judge suspends Brazilian dam that would flood sacred waterfalls

(04/02/2012) A federal judge has suspended the construction of a 1,820 megawatt dam on the Teles Pires River in the Amazon. The judge found that indigenous communities were not properly consulted about the dam, which would flood a sacred site, known as the Seven Waterfalls, as well as imperil the livelihoods of indigenous fishermen.
General Motors cuts funding to Heartland Institute due to climate change denialism

(04/02/2012) After being outed as a financial contributor to the conservative advocacy group Heartland Institute, known for its denial of global climate change, General Motors has faced harsh criticism from environmentalists. The car company, which is pushing its new all-electric model, the Chevy Volt, has now announced it will no longer be contributing to the Heartland Institute.
Obama Administration, Shell moving ahead with Arctic oil exploitation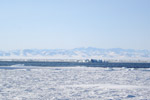 (04/02/2012) Last week, the U.S. Department of the Interior approved oil spill clean-up plans by Royal Dutch Shell Oil in the Beaufort Sea, paving the way for offshore oil drilling in the Arctic to begin as soon this year. The Interior's approval was blasted by environmentalists, who contend that oil companies have no viable way of dealing with a spill in the icy, hazardous conditions of the Arctic, far from large-scale infrastructure. Shell, which has spent $4 billion to date to gain access to the Arctic, must still be granted final permits for drilling.
Our success in transforming commodity markets will determine nature's fate
(04/01/2012) The success of governments and big corporations in eliminating environmental degradation from the products we consume will play a critical role in determining the fate of the world's remaining wild places, said a group of experts speaking at a panel during the Skoll World Forum on Social Entrepreneurship.
Researchers launch tool that predicts Amazon deforestation a year before it happens

(03/30/2012) Researchers have developed a methodology for accurately predicting where deforestation will occur in the Amazon up to a year in advance, enabling law enforcement agencies and officials to take preventative action before trees are actually chopped down, a forestry expert told mongabay.com on the sidelines of the Skoll World Forum for Social Entrepreneurship.
Degraded lands hold promise in feeding 9 billion, while preserving forests

(03/29/2012) Making productive use of degraded lands and boosting productivity of small-holder farmers are key to meeting surging global consumption of agricultural products while preserving critical wildlife habitats, said an agricultural expert on the sidelines of the Skoll World Forum for Social Entrepreneurship in Oxford.
15 million facing food shortages in Africa's Sahel region

(03/29/2012) The UN announced yesterday that food security in the Sahel region is deteriorating, putting over 15 million people at risk. Ongoing drought combined with conflict, has pushed the region into a crisis. The situation appears eerily similar to last year when Somalia was hit by a devastating famine due to drought and political instability; the famine left an estimated 30,000 children dead.
Cute animal picture of the day: endangered baby giraffe

(03/29/2012) A baby Rothschild's giraffe (Giraffa camelopardalis rothschildi) was recently born at the Wildlife Conservation Society's (WCS) Bronx Zoo. The subspecies was classified as Endangered in 2010 with a wild population of less than 700 individuals in Kenya and Uganda.
Smoking gun for bee collapse? popular pesticides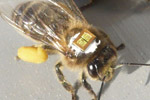 (03/29/2012) Commonly used pesticides may be a primary driver of the collapsing bee populations, finds two new studies in Science. The studies, one focused on honeybees and the other on bumblebees, found that even small doses of these pesticides, which target insect's central nervous system, impact bee behavior and, ultimately, their survival. The studies may have far-reaching repercussions for the regulation of agricultural chemicals, known as neonicotinoid insecticides, that have been in use since the 1990s.
Turkey's rich biodiversity at risk
(03/28/2012) Turkey: the splendor of the Hagia Sophia, the ruins of Ephesus, and the bizarre caves of the Cappadocia. For foreign travelers, Turkey is a nation of cultural, religious, and historic wonders: a place where cultures have met, clashed, and co-created. However, Turkey has another wealth that is far less known: biodiversity. Of the globe's 34 biodiversity hotspots, Turkey is almost entirely covered by three: the Caucasus, the Irano-Anatolian, and the Mediterranean. Despite its wild wealth, conservation is not a priority in Turkey and recent papers in Science and Biological Conservation warn that the current development plans in the country, which rarely take the environment into account, are imperiling its species and ecosystems.
UN: wild teak forests declining

(03/28/2012) Wild teak forests continue to decline, threatening genetic diversity, while commercial planted teak forests are on the rise, according to a new assessment by the Food and Agriculture Organization (FAO). Overall, teak forests have declined by 1.3 percent, or 385,000 hectares, worldwide from 1992 to 2010. Teak (Tectona grandis) is used for a variety of commercial purposes, including outdoor furniture and flooring.
As world bodies dally, private sector, local governments forge ahead on valuing nature

(03/28/2012) Despite slow progress via the U.N. process and other intergovernmental bodies, national governments, municipalities, and the private sector are moving ahead with initiatives to measure and compensate the value of services afforded by ecosystems, said a leading forestry expert speaking on the sidelines of the Skoll World Forum on Social Entrepreneurship meeting this week in Oxford.
Government policy contributes to huge drop in Amazon deforestation in Brazil

(03/28/2012) Roughly half of the 70 percent decline in deforestation in the Brazilian Amazon between 2005 and 2009 can be attributed to policies enacted by the Brazilian government, finds an analysis published by the Climate Policy Initiative (CPI), a group funded by George Soros. The measures helped avoid 62,000 square kilometers of deforestation and 620 million tons of carbon dioxide emissions that would have otherwise occurred.
"Strong evidence" linking extreme heatwaves, floods, and droughts to climate change

(03/28/2012) As North America recovers from what noted meteorologist Jeff Masters has called "the most incredible spring heatwave in U.S. and Canadian recorded history," a new paper argues that climate change is playing an important role in a world that appears increasingly pummeled by extreme weather. Published in Nature Climate Change, the paper surveys recent studies of climate change and extreme weather and finds "strong evidence" of a link between a warming world and the frequency and intensity of droughts, floods, and heatwaves—such as the one that turned winter into summer in the U.S.
NASA image shows decline in maximum sea ice extent

(03/28/2012) Data released by the National Snow and Ice Data Center (NSIDC) shows that Arctic sea ice for the winter of 2011-2012 reached its maximum extent on March 18 at 15.24 million square kilometers (5.88 million square miles). The mark is well below the 1979–2000 average, but was above the record low of the 2010–2011 winter.
Photos: the aye-aye of frogs rediscovered after 62 years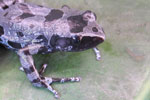 (03/27/2012) A pair of researchers have rediscovered a long-lost frog in the tiny African country of Burundi. Known as the Bururi long-fingered frog (Cardioglossa cyaneospila), the species hadn't been seen for over 60 years—since the Soviet Union tested its first nuclear weapon in 1949—but was rediscovered in Bururi Forest Reserve.
Mining cancellation throws wrench into Sarawak dam-building spree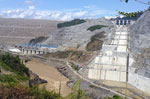 (03/27/2012) The world's third largest mining company, Rio Tinto, and a local financial and construction firm, Cahya Mata Sarawak (CMS), have cancelled plans for a $2 billion aluminum smelter to be constructed in the Malaysian state of Sarawak. The cancellation calls into question Sarawak's plan to build a dozen massive dams—known as the Sarawak Corridor of Renewable Energy (SCORE) initiative—that were proposed, in part, to provide power to the massive aluminum smelter. However, the mega-dam proposal has been heavily criticized for its impact on Sarawak's rivers, rainforest and indigenous people.
Australia-led peat conversation project in Borneo failing to deliver on hype

(03/27/2012) A $100 million peat conservation project launched in the heart of Indonesian Borneo by the Australian government has been dramatically scaled back and is largely failing to meet expectations, hampering efforts to develop an effective Reducing Emissions from Deforestation and forest Degradation (REDD+) program in Indonesia, concludes a new analysis published by researchers at Australian National University.
Humans killed off magnificent Australian megafauna, flipping rainforest into savannah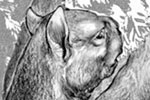 (03/27/2012) The theory that humans, and not climate change, was primarily responsible for the extinction of giant marsupials in prehistoric Australia takes another step forward with a new study in Science. Exploring sediment cores for past evidence of big herbivores, researchers found that the arrival of humans coincided with the loss of a menagerie of magnificent beasts, from giant kangaroos to fearsome marsupial lions and monster birds to Komodo dragon-like reptiles. The decline of this megafauna ultimately led to ecological changes that may have caused Australia's rainforest to become savannah.
Beyond Bigfoot: the science of cryptozoology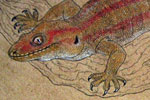 (03/26/2012) Anyone who doubts cryptozoology, which in Greek means the "study of hidden animals," should remember the many lessons of the past 110 years: the mountain gorilla (discovered in 1902), the colossal squid (discovered in 1925, but a full specimen not caught until 1981), and the saola (discovered in 1992) to name a few. Every year, almost 20,000 new species are described by the world's scientists, and a new book by Dr. Karl Shuker, The Encycloapedia of New and Rediscovered Animals, highlights some of the most incredible and notable new animals uncovered during the past century.
Animal picture of the day: a sun-colored weedy scorpion fish

(03/26/2012) This bright yellow weedy scorpion fish (Rhinopias frondosa) is the newest member of the Wildlife Conservation Society's (WCS) New York Aquarium. Weedy scorpion fish are found in the Indo-Pacific Ocean and in a wide variety of colors.
Indigenous groups fight for recognition and illumination in Peru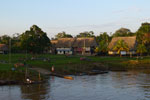 (03/26/2012) "Shh, wait here," Wilson told me. I ducked down behind the buttress of a large tree to wait. We had been walking through the jungle for a few hours. At first we followed a path through the undergrowth, a wet world of ferns, trunks and lianas speckled with the sunlight that made it down through the canopy and understory, but soon we simply walked along a route Wilson picked out. I had been trying to concentrate on the myriad sounds: cicadas were the background and various small birds tweeted from different points. We were listening and looking for signs that would lead us to prey—perhaps the calm whistle of a perdiz or the scent—marking of a boar—but just before Wilson became excited I had heard nothing. He stopped and said, "Red monkeys," pointing ahead.




Page 1 | Page 2 | Page 3 | Page 4 | Page 5 | Page 6 | Page 7 | Page 8 | Page 9 | Page 10 | Page 11 | Page 12 | Page 13 | Page 14 | Page 15 | Page 16 | Page 17 | Page 18 | Page 19 | Page 20 | Page 21 | Page 22 | Page 23 | Page 24 | Page 25 | Page 26 | Page 27 | Page 28 | Page 29 | Page 30 | Page 31 | Page 32 | Page 33 | Page 34 | Page 35 | Page 36 | Page 37 | Page 38 | Page 39 | Page 40 | Page 41 | Page 42 | Page 43 | Page 44 | Page 45 | Page 46 | Page 47 | Page 48 | Page 49 | Page 50 | Page 51 | Page 52 | Page 53 | Page 54 | Page 55 | Page 56 | Page 57 | Page 58 | Page 59 | Page 60 | Page 61 | Page 62 | Page 63 | Page 64 | Page 65 | Page 66 | Page 67 | Page 68 | Page 69 | Page 70 | Page 71 | Page 72 | Page 73 | Page 74 | Page 75 | Page 76 | Page 77 | Page 78 | Page 79 | Page 80 | Page 81 | Page 82 | Page 83 | Page 84 | Page 85 | Page 86 | Page 87 | Page 88 | Page 89 | Page 90 | Page 91 | Page 92 | Page 93 | Page 94 | Page 95 | Page 96 | Page 97 | Page 98 | Page 99 | Page 100 | Page 101 | Page 102 | Page 103 | Page 104 | Page 105 | Page 106 | Page 107 | Page 108 | Page 109 | Page 110 | Page 111 | Page 112 | Page 113 | Page 114 | Page 115 | Page 116 | Page 117 | Page 118 | Page 119 | Page 120 | Page 121 | Page 122 | Page 123 | Page 124 | Page 125 | Page 126 | Page 127 | Page 128 | Page 129 | Page 130 | Page 131 | Page 132 | Page 133 | Page 134 | Page 135 | Page 136 | Page 137 | Page 138 | Page 139 | Page 140 | Page 141 | Page 142 | Page 143 | Page 144 | Page 145 | Page 146 | Page 147 | Page 148 | Page 149 | Page 150 | Page 151 | Page 152 | Page 153 | Page 154 | Page 155 | Page 156 | Page 157 | Page 158 | Page 159 | Page 160 | Page 161 | Page 162 | Page 163 | Page 164 | Page 165 | Page 166 | Page 167 | Page 168 | Page 169 | Page 170 | Page 171 | Page 172 | Page 173 | Page 174 | Page 175 | Page 176 | Page 177 | Page 178 | Page 179 | Page 180 | Page 181 | Page 182 | Page 183 | Page 184 | Page 185 | Page 186 | Page 187 | Page 188 | Page 189 | Page 190 | Page 191 | Page 192 | Page 193 | Page 194 | Page 195 | Page 196 | Page 197 | Page 198 | Page 199 | Page 200 | Page 201 | Page 202 | Page 203 | Page 204 | Page 205 | Page 206 | Page 207 | Page 208 | Page 209 | Page 210 | Page 211 | Page 212